WEEKLY UPDATES FROM Cutting Edge Ministries, www.cuttingedge.org
6/3/2006      Over 1,400 Articles Posted! Nearly 150,000 People Downloading A Salvation Page Per Year! (Psalm 127:1)
---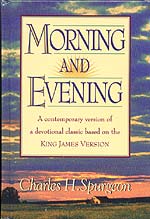 ---------- Inspiration For the Week-------"Him that cometh to Me I will in no wise cast out." John 6:37
It has been thought by some that as long as Peter lived, the fountain of his tears began to flow whenever he remembered his denying his Lord. It is not unlikely that it was so, (for his sin was very great, and grace in him had afterwards a perfect work. This same experience is common to all the redeemed family according to the degree in which the Spirit of God has removed the natural heart of stone. We, like Peter, remember our boastful promise: "Though all men shall forsake Thee, yet will not I."
We eat our own words with the bitter herbs of repentance. When we think of what we vowed we would be, and of what we have been, we may weep whole showers of grief. He thought on his denying his Lord. The place in which he did it, the little cause which led him into such heinous sin, the oaths and blasphemies with which he sought to confirm his falsehood, and the dreadful hardness of heart which drove him to do so again and yet again. Can we, when we are reminded of our sins, and their exceeding sinfulness, remain stolid and stubborn? Will we not make our house a Bochim, and cry unto the Lord for renewed assurances of pardoning love?
May we never take a dry-eyed look at sin, lest ere long we have a tongue parched in the flames of hell. Peter also thought upon his Master's look of love. The Lord followed up the cock's warning voice with an admonitory look of sorrow, pity, and love. That glance was never out of Peter's mind so long as he lived. It was far more effectual than ten thousand sermons would have been without the Spirit. The penitent apostle would be sure to weep when he recollected the Saviour's full forgiveness, which restored him to his former place. To think that we have offended so kind and good a Lord is more than sufficient reason for being constant weepers. Lord, smite our rocky hearts, and make the waters flow.
(C.H. Spurgeon, "Morning and Evening Devotions"

)
---------- Resource Update ---------- Two New and Exciting Books!

* "Thieves In The Temple" -- 253 pages, only $14.95
This book describes how the average American taxpayer struggles financially, because the important decisions about the economy are made not by elected officials, but by a group of businessmen out for profit -- the Federal Reserve. 'Thieves in the Temple" is a must read for every thinking American.
The Federal Reserve, is totally misnamed becausae there is absolutely nothing "Federal" about the System, and neither does it have any "Reserves." What the architects of the "Fed" ... never wanted you to know, is that the Fed is a privately owned banking cartel that issues our currency, establishes interest rates, and operates to make a profit for its private shareholders.
Establishing a private bank with the powers held by the Federal Reserve was a dream of American Illuminati from 1776 to 1913, when the law finally passed.
The Federal Reserve has always held the American economy by the throat. Upturns and Downturns in the economy can now be manufactured at will
http://www.cuttingedge.org/detail.cfm?ID=1307

* "Where the RIGHT went WRONG On NATIONAL SECURITY -- And the LEFT Too"
If you like a "take no prisoners" mentality, you will love this book.
Americans are currently living in a national security state. Freedom, privacy, and dissent in America are being suppressed in the name of national security. Illegal domestic spying is violating our civil liberties. Everyday that the war in Iraq continues, we are sacrificing peace in order to maintain peace.
How exactly did this happen? In his electrifying new book, "Where the Right Went Wrong on National Security (and the Left too)", Andre Michael Eggelletion, author of "Thieves in the Temple", once more shines a spotlight on how important decisions are made in America. He traces the rise of our current national security state from the passage of the National Security Act of 1947, to the decision made to utilize Nazi war criminal scientists after World War 11, to funding being illegally diverted to the Contras, to Bush's decision to invade Iraq. He takes you on a journey into the shadowy realm of U.S. Presidential policies on strategic petroleum reserves, and reveals how America's petroleum dependence has cost more than we bargained for. Step by step, Eggelletion exposes how we have become a nation that can justify any aggressive act-against other countries or against our own citizens-as necessary to preserve national security.
"Where the Right Went Wrong" is a book no concerned American can afford to ignore. Once more, Mr. Eggelletion has led the way in unflinching examination of our political system. It is time all Americans followed his path.
193 pages -- http://www.cuttingedge.org/detail.cfm?ID=1306
One of Our Most Popular New Category Introductions Ever -- Christian Pamphlets!
NOTE: We sold out of our first shipment in 24 hours, but will take delivery of a significant reorder on Monday, June 5.
All Pamphlets Are Only $3.99!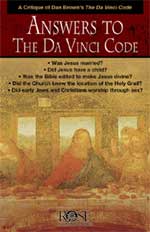 * "Answers to the Da Vinci Code Movie" - Pamphlet
Dan Brown's best-selling novel, The Da Vinci Code, makes a number of false statements about Jesus Christ and the history of Christianity. Yet the story is so compelling that many readers believe it is true. This handy concise pamphlet answers the 20 most important questions people have about this novel in just 12 pages. It also compare pictures of Da Vinci's Last Supper and reproductions of the painting. This is a fantastic low-cost option for churches who want to give out this information to Bible study and church groups.
http://www.cuttingedge.org/detail.cfm?ID=1305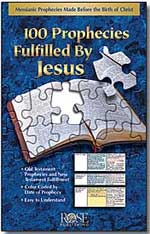 * "100 Prophecies Fulfilled by Jesus" - Pamphlet
100 Prophecies Fulfilled by Jesus -- Students will be amazed to discover that Jesus fulfilled more than 100 prophecies that were foretold by the Old Testament prophets 400-1500 years before He was born concerning His birth, life, ministry, death, and resurrection.
Size: 8.5" x 5.5" pamphlet has 12 panels and fits inside a Bible cover. Unfolds to 33" long. Fits easily in most Bibles.
http://www.cuttingedge.org/detail.cfm?ID=1304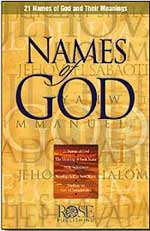 * "Names of God!" -- Best-Selling Pamphlet
There are many names for God in the Old Testament, and each Name has a special blessing for us. Each Name of God will enrich your worship and your prayer life. This pamphlet defines 21 Names of God, gives the definition, provides the Scripture reference(s), and shows how you can apply the meaning to your own life. Learn about: 1. Adonai = The Lord, My Great Lord; 2. Jehovah-Rapha = The Lord Who Heals; 3. El Shaddai = The All-Sufficient One; 4. Jehovah-Jireh = The Lord Will Provide; 5. El Elyon = The God Most High -- PLUS many more. Pamphlet is 8.5" x 5.5" and unfolds to 33"
http://www.cuttingedge.org/detail.cfm?ID=1303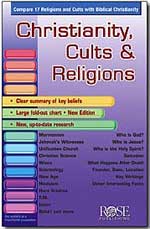 * "Christianity, Cults & Religion" -- Pamphlet
Best-seller Christianity, Cults & Religions pamphlet compares the beliefs of 18 world religions and cults at a glance! Know what each group believes about God, Jesus, Salvation, and more. Researched by some of the top scholars in the field, the chart features more groups than any other side-by-side chart and contains the most up-to-date information.
• Christianity • Scientology • Hinduism • NEW! Wicca • Judaism • Bahá'í • Islam • Unity Church of Christianity • Buddhism • New Age • NEW! Nation of Islam • Mormonism • Hare Krishna • Unification Church • Jehovah's Witnesses • Nichiren Shoshu Buddhism • Christian Science • Transcendental Meditation (TM)
Topics include: . • Founder, date, location . • Who is God? . • Who is Jesus? . • Who is the Holy Spirit? . • Salvation . • What Happens After Death . • Other Interesting Beliefs, Practices, or News This is the most up-to-date chart on the market. Most other charts do no have comparisons of Scientology, Bahá'í , Wicca, or Nation of Islam. The major world religions are included, plus clear, easy-to-understand summaries of key beliefs. The major world religions are included, plus clear, easy-to-understand summaries of key beliefs.
Pamphlet has 12 panels. Size: 8.5" x 5.5" and unfolds to 33 inches long. -- http://www.cuttingedge.org/detail.cfm?ID=1302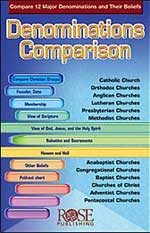 * "Comparison of Denominations" - Pamphlet
This pamphlet compares 12 Christian denominations and what they believe on different topics. Groups include Baptists, Methodists, Pentecostals, Lutherans, Roman Catholics, Orthodox, and many more. What do they believe about God, the Trinity, Jesus, the Scriptures, Baptism, the Lord's Supper, and salvation?
This easy-to-understand chart has brief, concise answers. All of these groups believe in the deity of Christ and the importance of Scripture, so what makes them different?
8.5" x 5.5" pamphlet has 12 panels and fits inside a Bible cover. Unfolds to 33"
http://www.cuttingedge.org/detail.cfm?ID=1301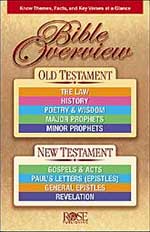 * "Bible Overview" -- Pamphlet
The Bible Overview pamphlet gives a fantastic summary of every book of the Bible— • Who wrote the book? • When was it written? • Where was it written? • Message, main events, and theme • Key verse
Great Bible study guide, but compact size for convenience
http://www.cuttingedge.org/detail.cfm?ID=1298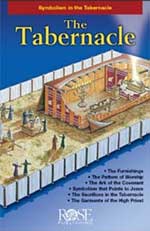 * "Old Testament Tabernacle in the Wilderness of Sinai" -- Pamphlet

This pamphlet shows a beautiful picture of the Old Testament Tabernacle in the Wilderness of Sinai. The Tabernacle was the special "tent of meeting" that God instructed Moses to build. It was placed in the center of the camp and could be set up and taken down whenever the Children of Israel traveled.
Drawn to Bible measurements, this picture points out all of the important features: the Ark of the Covenant, the High Priest, the Holy Place, the Holy of Holies, the Brazen Altar, the pillar of fire and more.
Includes more than a dozen illustrations and diagrams. Includes measurements, explanations, a list of sacrifices, symbols, and a time line. Perfect for adults and children. The pamphlet is 8.5" x 5.5" and unfolds to 33 inches long. Fits inside most Bible covers.
http://www.cuttingedge.org/detail.cfm?ID=1300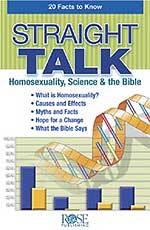 * "Straight Talk about Homosexuality, Science, and the Bible" -- Pamphlet
There is a lot of confusing information on homosexuality today. Some people believe that a homosexual can never change because it is genetic or the "way a person is born." Others believe that there can be freedom from homosexual desires because it comes primarily from a person's experiences and environment, as earlier as infancy and toddler years. The Bible says that homosexual acts are sinful, but many public schools teach that being homosexual is perfectly OK. What is the truth? What should Christians believe? This chart shows important scientific studies and includes quotes from pro-gay researchers that reveal that no one has ever found a "gay" gene, a gay center of the brain, or any genetic proof that homosexuals are born that way. It also shows the results of a landmark 2003 study by a gay-affirmative scientist that says that many people-especially Christians-can escape from unwanted homosexual desires and live a happier, more fulfilled life.
This is perfect to use when you discuss the biblical view of sex and marriage.
"As in the days of Lot", Jesus foretold, speaking to the End of the Age. We are right here, right now, at this point in our society. This issue is hot, critically important, and carries eternal consequences! --
Written for ages 12 and up -- http://www.cuttingedge.org/detail.cfm?ID=1296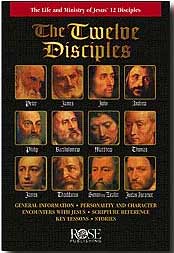 * "The 12 Disciples of Jesus" - Pamphlet
The Twelve Disciples pamphlet gives descriptions and details of each of Jesus' 12 disciples. Includes facts such as name, nickname, personality and character, key verses, relationship to Jesus, strengths and weaknesses, and stories about their life, death, and ministry.
Great for discussing God's strength and forgiveness in our lives.
Pamphlet fits perfectly in most Bibles. Size is 8.5" x 5.5" folded and unfolds to 33" long.
http://www.cuttingedge.org/detail.cfm?ID=1297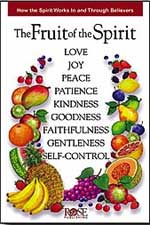 * "Fruit of Spirit" -- Pamphlet
This fascinating pamphlet encourages Christians to live according to the Spirit, which produces godly traits ("the fruit") to be part of our lives— • Love • Joy • Peace • Patience • Kindness • Goodness • Faithfulness • Gentleness • Self-control
These traits are impossible to have by our own efforts, but this chart shows believers how to walk by the Spirit and grow. This is a great reference for all ages. Easy-to-understand.
Pamphlet fits perfectly in most Bibles. Size is 8.5" x 5.5" folded and unfolds to 33" long.
http://www.cuttingedge.org/detail.cfm?ID=1299


We are excited to bring you these pamphlets, for they contain so much good, solid Biblical Truth during this era of increasing rebellion against God's Word and of general lawlessness!

Father's Day Gift Ideas -- Instock and Ready To Ship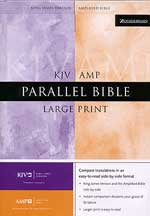 * "Large Print Parallel Bible - KJV/Amplified Bible Commentary" -- Hardcover -- Our #1 Best-selling Bible!
At last! Our best-selling parallel Bible in LARGE PRINT! This is THE favorite Bible resource of Cutting Edge Ministeries! On the left of each page, you read the timeless, priceless KJV, while on the right you see the modern language verse-by-verse Amplified Bible Commentary. Since English is a far inferior language than ancient Greek and Hebrew, significant loss of meaning occurs when one of these dynamic languages is translated word-for-word into English. The Amplified Bible Commentary is written to correct this problem, written verse by verse like a Bible. The KJV on the left solves any problem you might feel with a modern translation, while the Amplified restores much meaning in the original languages.

This Bible will become your favorite study Bible also!
http://www.cuttingedge.org/detail.cfm?ID=1000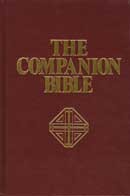 * "Companion Bible Large Print - Old Classic KJV Study Bible" -- by renowned Bible Scholar, the late E.W. Bullinger
Classic one-volume study Bible in the King James Version. Helps include: 198 appendices including explanations of Hebrew words and their uses, charts, parallel passages, maps, lists of proper names, calendars, and Biblical timelines.
This is a most popular study Bible in this large print edition.
2,176 pages -- http://www.cuttingedge.org/detail.cfm?ID=1276
Companion Bible also available in regular font -- http://www.cuttingedge.org/detail.cfm?ID=1277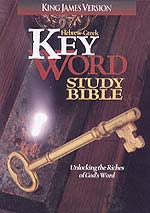 * "Hebrew-Greek Key Word Study Bible - KJV" --
Available in Black Bonded Leather


Burgundy Bonded Leather


and Hardcover

Provides key insights into the original Hebrew and Greek languages, the languages in which the original writings of the inspired prophets and apostles were penned. There are times when original words just cannot be translated accurately because of the lack of corresponding words in English. This unique Study Bible identifies the key words of the original languages and gives clear, precise explanations of their meaning and usage. This Bible is beloved because it contains an entire Library!
Each book contains Introductions that explains Bible history, archaeology, and ancient Jewish and Gentile customs that are necessary to fully understand the significance of the passage. Footnotes explain the exegetical, theological, and geographical significance of key passages. Unique Study Helps: Grammatical Codes; Guides To Transliteration; Lexical Aids; Concordance; Scripture Index.
This Study Bible will open your understanding of the Scriptures, even if you are not the college-trained scholarly type!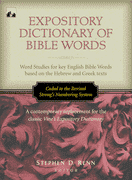 * "Expository Dictionary of Bible Words Based on the Hebrew and Greek Texts": Comes with FREE CDROM
This great reference tool also comes with a CD containing all the great tools that the Strong's CD has PLUS the full text of the Expository Dictionary. Everyone who studies the Bible wishes at some point that he or she knew the original Hebrew or Greek in order to better understand a difficult word or passage. The Expository Dictionary of Bible Words gives readers the fruits of a working knowledge Hebrew and Greek without the years of language study. The Expository Dictionary of Bible Words is more than just a handy and thorough alphabetical guide to the English translation of the Hebrew and Greek words used in both Testaments. There are thousands of articles, all arranged alphabetically by English word and coded to Strong's numbering system for ease of use. Each article is divided into two sections — Old Testament (Hebrew) Words and New Testament (Greek) Words — with an entry for the Hebrew or Greek word along with its transliteration, translation, range of meaning(s), and comments on its use in different biblical contexts. A comprehensive system of cross-references aids the reader in finding different words as well as discussions of related words and themes.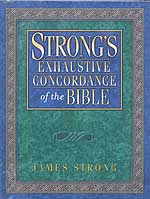 * "Strong's Exhaustive Concordance of the Bible" - FREE CD-ROM Included
This edition now includes a FREE CD-ROM. Strong's is an indispensable tool that all readers of the Bible will want to own as part of your library. Includes: 1) A monumental reference work containing every word in the KJV and its meaning; 2) Allows you to easily find all Biblical occurrences of a word; 3) The Strong's numbering system is used, and cross-referenced; 4) Includes complete Hebrew and Greek Dictionaries, organized by Strong's numbers, which give brief lexical definitions of each word in the original languages;
This CD includes interactive, interlinked versions of Strong's and many other valuable reference works - easily accessible with either a PC or PDA. This CD-ROM provides ready access to all Strong's information, including enhanced Strongs Hebrew and Greeks Dictionaries, along with commentaries, Bible and Topical Dictionaries, plus reference works revealing manners and customs of Ancient Judaic culture and maps/site data.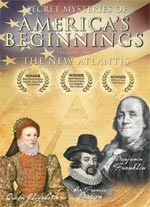 ---------- This Weeks Hot News ----------
I. World powers suddenly have offered Iran a deal which will deliver significant advantages if Iran will commit to negotiations over its nuclear enrichment program.
NEWS BRIEF: "World powers will offer Iran a nuclear deal", Chron.com, June 2, 2006
"VIENNA, AUSTRIA - The United States and five major world powers agreed Thursday to offer Iran 'far-reaching proposals' that would 'bring significant benefits' if it halts its drive to master nuclear power, but also threatened 'further steps in the Security Council' if Iran refused to enter negotiations ... The agreement ... is intended to sharpen the choice for Iran in the debate over its nuclear program. 'We urge Iran to take the positive path and to consider seriously our substantive proposals which would bring significant benefits," Beckett told reporters with Secretary of State Condoleezza Rice and the foreign ministers of Russia, China, France and Germany at her side."
The most significant portion of this agreement is that Russian and Chinese representatives were supporting this agreement. Since these two nations have always supported Iran in her right to use nuclear power in her economy, their participation in this new proposal must mean that the proposal has significant "wiggle room" in it for the Iranians.
Just to get Russia and China to support this incentives package, President Bush had to make a significant concession.
"... the incentives appeared to include an international effort to assist Iran's nuclear industry, including guarantees of long-term fuel assurances — a significant shift of the Bush administration's long insistence that Iran had no need for nuclear power." (Ibid.)
Iran has always rejected the American contention that the Islamic Republic had no economic right to develop nuclear power, a point Iran clarified just hours before this Vienna agreement was announced. We shall speak to that issue in the next news story. Now, let us go back to our featured news article for more pertinent information.
"But aides to Rice said the deal also commits China and Russia, two skeptics of sanctions, to a long list of specific steps to punish Iran if it refuses to halt its enrichment program. The possible sanctions are listed as a menu, ranging from minor to major, and there appeared to be no agreement yet on which options to choose if Iran failed to act ... 'We are prepared to resume negotiations should Iran resume suspension of all enrichment related and reprocessing activities as required by the IAEA and we also would suspend action in the Security Council', Beckett said, referring to the International Atomic Energy Agency."
"Action in the Security Council" is the key operative phrase in this issue. Russia and China have always rejected any UN Security Council resolution which would really inconvenience Iran; remember, both countries wield a veto power which would kill any significant resolution against Iran. In fact, this latest proposal may be intended to just guide this issue into the Security Council, where a certain veto lurks.
Just hours before this Vienna proposal was announced, Iran firmly reiterated that she reserved the "right" to develop nuclear power for peaceful economic uses.
NEWS BRIEF: "Iran rejects US terms for nuclear talks", Dawn International, June 1, 2006
"TEHRAN, June 1: Iran on Thursday rejected US conditions for talks over its atomic programme, prompting a warning from Washington that it would seek UN action if Tehran formally refused to freeze sensitive nuclear work. 'We support dialogue in a fair and unbiased atmosphere, but we will not talk about our undeniable and legitimate rights, because this is the right of our people according to international laws and treaties', Foreign Minister Manouchehr Mottaki told reporters. 'There is no obstacle to negotiate with the United States on an equal footing, with respect and without preconditions, since what is important for us is to secure our nuclear rights', his spokesman Hamid Reza Asefi added.
If the Vienna proposal allows the Iranians to continue with their nuclear power plant as their national "right", according to United Nations documents, and allows Iran to negotiate directly with those nations who express their concerns over the possibility that Iran might use her enriched fuel to make nuclear weapons, then we may see a series of protracted negotiations begin. These negotiations might be designed along the lines of the North Korean negotiations which have been occurring for over 4 years now, and which have accomplished zero.
But, at the very least, the world would be spared the "Rumors of Wars" which have artificially driven oil prices higher and have kept the world on tender hooks for the past three years.
Just prior to this announcement in Vienna, the American drive against Iran had seemed to be collapsing. Please note that, 48 hours prior to the Vienna announcement, the Bush Administration had agreed to not use military threat to try to "solve" this issue. Therefore, Iran can consider her response in an atmosphere which is suddenly devoid of immediate military attack.
NEWS BRIEF: "U.S. Accepts Draft on Iran That Omits Use of Force", New York Times, May 30, 2006
"WASHINGTON, May 30 — The Bush administration, seeking to enlist Russian support for a United Nations Security Council resolution on Iran, has agreed to language ruling out the immediate threat of military force, American and European officials said Tuesday. The American agreement has improved the chances that the Russians will go along with the resolution ... Secretary of State Condoleezza Rice's office announced that Ms. Rice would fly to Vienna on Wednesday for more talks on Iran with top Russian, Chinese and European envoys. "
This next segment shows how the Russians guided this issue in a way in which the Bush Administration originally did not want to go -- in order to prevent a reenactment of the Iraqi invasion.
"For months the United States has demanded that pressure on Iran must increase through passage of a Security Council resolution under Chapter VII of the United Nations charter. This chapter invokes the Council's power to demand compliance of member countries on certain matters and threaten punishment if they refuse. Russia, fearing a replay of the run-up to the Iraq war in 2002 and 2003, has opposed any invocation of Chapter VII, on the ground that the United States might seize upon its approval as a justification for acting unilaterally to impose economic penalties or use military force against Iran. To placate the Russians, the United States has agreed to invoke only Article 41 of Chapter VII, and not the whole chapter. Article 41 makes no reference to the possible use of force, and therefore offers the Russians a means to support it."
Now, you can see why the Russians and Chinese could support the Vienna proposal, as they had already guided the negotiations in a way designed to protect Iran.
The next news story demonstrates that President Bush has finally agreed with Iran's major proposal, i.e., that she has an inherent "right" to pursue peaceful nuclear power.

NEWS BRIEF: "Rice makes the right move on Iran: President Bush has made a 'U-Turn' On Iran", L. A. Times, June 1, 2006
"PRESIDENT BUSH HAS MADE A U-TURN on Iran — and not a moment too soon. Just as Secretary of State Condoleezza Rice was about to get on a plane to Vienna for talks on Iran, she announced a courageous and historic about-face that offers hope of ending the hostility that has marked U.S. relations with Iran since 1979 ... Tehran's blustery initial response, dismissing the offer for talks as U.S. "propaganda," only shows how completely Bush's gambit caught the Iranians off guard. Several aspects of Wednesday's announcement indicate that the administration has done some serious thinking, and rethinking, on Iran. First, despite Iran's history of mendacity with its nuclear program, Rice made a point Wednesday to acknowledge — twice — Iran's right to a civilian nuclear energy program. It was a necessary concession to Iran's pride in its program and to the fact that the Nuclear Non-Proliferation Treaty allows for it."
Once again, the United States is forced to play by international rules, forced on her by other powerful nations. This fact does not bode well for the future of the principle of National Sovereignty, which is defined as that ability of a national leader to do what he thinks is right for his nation to do, even if that action runs counter to the wishes of the international community. President Bush ordered his invasions of Iraq and Afghanistan on the principle of National Sovereignty. If the final results turn out to be as terrible as it now appears it might, the right of National Sovereignty might be ended forever.
Russia went public to announce that they hoped Iran would accept this latest world offer.
NEWS BRIEF: "Russia Hopes for Positive Iranian Response After Vienna Talks", MOSNEWS, June 2, 2006
"Russia hopes Iran will positively respond to the "serious proposals" of six world powers to resume negotiations and to suspend the discussion of its nuclear issue in the UN Security Council if Tehran stops uranium enrichment .... At the new talks with Iran a decision will be drafted for the benefit of peaceful nuclear power engineering, and simultaneously the nuclear non-proliferation regime will be observed," the minister stressed. Lavrov said proposals to Iran were accepted unanimously and have three main directions — the Iranian nuclear program, trade, economic and political issues and security."
Oil investors, and ordinary Americans, are most anxious to see good news on oil, so they reacted quickly to the news that this Iranian crisis might be settled peacefully after all, even though three solid years of war rhetoric has clouded the international outlook.
NEWS BRIEF: "Oil price falls as US says may talk to Iran", Excite News, May 31, 2006
"LONDON (Reuters) - Oil dropped on Wednesday after Washington said it would talk to major OPEC producer Iran and forge a "new and positive" relationship -- provided it stopped uranium enrichment. A long-running dispute between the West and Iran over Tehran's nuclear ambitions has stoked prices above $70 as investors fear potential supply disruptions from the world's fourth-biggest oil exporter. 'If the U.S. were to get involved in even indirect dialogue, it would result in a significant decrease in tensions', said Nauman Barakat of investment bank Macquarie in New York."
Have you noticed that as the Hurricane season of last year ended, and the country began to recover from the loss of refined oil and gas, that President Bush's warlike rhetoric against Iran and Venezuela ratcheted upward sharply? Now that Hurricane season began on June 1, the war rhetoric may be cooling. No matter what the excuse, the high price of gas and oil must stay that way now that serious efforts are underway to begin extracting oil from shale in this country.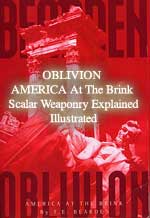 II. The news coming out this week about rebuilding New Orleans seemed to confirm Cutting Edge teaching, i.e., that the city will never be rebuilt to its original size and/or splendor. Notice that officials are beginning to sound the refrain we predicted they would sound, i.e., that portions of the city "should not be rebuilt".
NEWS BRIEF: "New Orleans Sinking Faster Than Thought", By SETH BORENSTEIN, AP Science Writer, Associated Press, May 31, 2006
"Everyone has known New Orleans is a sinking city. Now new research suggests parts of the city are sinking even faster than many scientists imagined -- more than an inch a year. That may explain some of the levee failures during Hurricane Katrina and it raises more worries about the future."
In the immediate aftermath of the levee collapse, personal testimony of individual citizens living within earshot of the levees, seemed to strongly indicate that strong explosions had occurred just seconds prior to the total collapse of the levees, thus pouring the lake water into the city. Many Americans were convinced that someone had blown the levee system. However, this current news story indicates the pervasive power of the Mass Media. Nearly one year after the New Orleans disaster, this article routinely speaks of the levee failures as though they were no one's fault, thus absolving any government official of any responsibility, and everyone not paying attention last year is going to probably be deceived.
Cutting Edge does realize the reality that New Orleans has been sinking for some time, for it certainly has; what we take objection to is the slant of this news, which takes a person's mind completely off the probability that someone did blow the levee system, hours after the hurricane had left the area!
Now, let us go back to our news article, for we see that the next segment speaks to the planned "Re-Wilding" issue:
"The research, reported in the journal Nature, is based on new satellite radar data for the three years before Katrina struck in The data show that some areas are sinking four or five times faster than the rest of the city. And that, experts say, can be deadly. 'My concern is the very low-lying areas', said lead author Tim Dixon, a University of Miami geophysicist. 'I think those areas are death traps. I don't think those areas should be rebuilt." (Ibid.)
This is the essence of the "Re-wilding" of a city. Once it has been devastated, and largely emptied of its citizens, the Federal Government is then in position to decide which areas are going to be rebuilt and which areas are not going to be rebuilt. Cutting Edge has always taken the position that New Orleans would not be rebuilt according to its original size and glory, and that certain sections would be allowed to go back to their natural state -- "Re-wilding".
"For years, scientists figured the city on average was sinking about one-fifth of an inch a year based on 100 measurements of the region, Dixon said. The new data from 150,000 measurements taken from space finds that about 10 percent to 20 percent of the region had yearly subsidence in the inch-a-year range, he said. As the ground in those areas sinks, protection from levees also falls, scientists and engineers said. For example, the Mississippi River Gulf Outlet, built more than three decades ago, has sunk by more than 3 feet since its construction, Dixon said, explaining why water poured over the levee and part of it failed. 'The people in St. Bernard got wiped out because the levee was too low', said co-author Roy Dokka, director of the Louisiana Spatial Center at Louisiana State University. 'It's as simple as that'." (Ibid.)
It is also simple deduction that, once a person accepts this explanation as scientific fact, he or she must accept the premise that no rebuilding should take place in these areas because no amount of human effort could possibly make rebuilding safe. This is the essence of re-wilding and is consistent with the red and light green markings on New Orleans on the American Simulated Reserve Map shown in NEWS1368, meaning that part of the city will be set aside for re-wilding, while part of the city will be rebuilt.
Now, this news article shifts to the causes of this dramatic sinking.
"Dixon and his co-author Dokka disagree on the major causes of New Orleans' not-so-slow fall into the Gulf of Mexico. Dixon blames over development and drainage of marshlands, saying 'all the problems are man-made; before people settled there in the 1700s, this area was at sea level'. But Dokka said much of the sinking is due to natural seismic shifts that have little to do with construction." (Ibid.)
No matter which argument you accept, the conclusion is the same: parts of the city should not be rebuilt.
Right now, New Orleans is vulnerable. People of New Orleans should be concerned, for their beloved city may just be in government crosshairs for a major hurricane hit this year. At this point, you need to understand the reality of Weather Control and Weather Warfare. If you have not read our material in this section, please take the time now to read our material, which conclusively demonstrates that select global scientists do control the world's weather through Scalar Electromagnetic Wave technology. Even Former Defense Secretary William Cohen admits this reality!
Hurricane Season began June 1, and some experts are saying that the US might be hit by five major hurricanes this season.
NEWS BRIEF: "New Orleans seen top target for '06 hurricanes", Yahoo News, May 24, 2006
"ORLANDO, Florida (Reuters) - New Orleans, still down and out from last year's assault by Hurricane Katrina, is the U.S. city most likely to be struck by hurricane force winds during the 2006 storm season, a researcher said on Wednesday. The forecast gives the city a nearly 30 percent chance of being hit by a hurricane and one in 10 chance the storm will be Category 3 or stronger, meaning sustained winds of at least 111 miles per hour (178 km per hour), said Chuck Watson of Kinetic Analysis Corp., a Savannah, Georgia, risk assessment firm.
" 'Given the state of the infrastructure down there and the levees, gosh, that's just not good news. But that's what the climate signals look like", Watson said."
We have always ruminated on the possibility that the Federal Government will not achieve its coveted goal of gaining complete control of whatever rebuilding does occur in New Orleans unless a new hurricane hits again, thus demonstrating that the city is just too permanently dangerous and too prone to major hurricanes to ever be rebuilt the way it originally was. At this point, let us finish our discussion here with the "prediction" which FEMA made the day before the 9/11 attacks, for you need to be reminded of these facts in this current climate.
NEWS BRIEF: "12 lessons that S.C. can learn from Katrina", The State Newspaper, September 4, 2005
"In 2001, the Federal Emergency Management Agency ranked the most likely and deadly disasters that could befall the United States. The top three were a terrorist attack on New York, an earthquake in San Francisco and a hurricane in New Orleans. The list was announced at a conference on Sept. 10. The next day was 9/11."
This news is so incredible that we need to stop right here, so we can accurately understand what we have just been told. On September 10, 2001, FEMA accurately "predicted" three" most likely and deadly disasters that could befall the United States". These deadly disasters foretold were:
On the very next day after this FEMA prediction, the attacks of 9/11 occurred -- the Twin Towers and The Pentagon were attacked, precisely as the Illuminati Card Game predicted in 1995! Obviously, disasters #1 and #3 from this list have already occurred. Therefore, one has to worry that an unprecedented earthquake on the West Coast -- either in Los Angeles or San Francisco -- might be next on the "hit list" of the Illuminati. Remember, Scalar Wave Technology can produce both hurricanes and earthquakes in whatever magnitude is desired, and precisely at the location desired.
As we have noted before, New Age author, Bill Cooper, noted that an unprecedented earthquake was planned for Los Angeles, and the move "10.5" depicted just this scenario. So, will the massive coming quake occur in Los Angeles or San Francisco, or both, since both cities lie on the same end of the same geological quake faults. (Bill Cooper, "Behold A Pale Horse")
Scalar waves also control the formation, the path, and the intensity of major storms like hurricanes, so the people of New Orleans do have much to fear.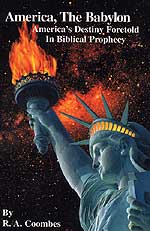 III. President Bush's military and political troubles just magnified last week, as massacre news continued to come to the forefront; now, America is accused to two (2) major massacres of Iraqi civilians!
Newest civilian slaughter story:
NEWS BRIEF: "US probes new Iraq massacre claim", BBC News, 2 June 2006
"The US military has told the BBC it is investigating an incident in which 11 Iraqi civilians may have been deliberately killed by US troops. Video footage obtained by the BBC appears to challenge the US account of events in the town of Ishaqi in March. The US said at the time that four people died during a raid, but Iraqi police said 11 were shot by US troops. The video evidence comes in the wake of the alleged massacre by US marines of up to 24 Iraqi civilians in Haditha.'
"... According to the Americans, the building collapsed under heavy fire killing four people - a suspect, two women and a child. But a report filed by Iraqi police accused US troops of rounding up and deliberately shooting 11 people in the house, including five children and four women, before blowing up the building. The video tape obtained by the BBC shows a number of dead adults and children at the site with what our world affairs editor John Simpson says were clearly gunshot wounds."
During the first two years following the American invasion of Iraq, Cutting Edge routinely warned -- in both newsletters and in articles -- that American troops were wantonly killing Iraqi civilians. In fact, many people found it too horrifying to believe the report from a British think tank when it published a report on October 29, 2004, stating that over 100,000 Iraqi civilians had died since the March 20, 2003, invasion. (Read full details in NEWS2006)
These current atrocities also pale in comparison to the leveling of the city of Fallujah, in which banned chemicals and in Depleted Uranium rounds from Air Force gunships were both used on civilians. We have reported the standard British complaint that American soldiers held the same low view of Iraqi citizens as Nazi soldiers held of Jewish people, considering them to be "sub-human".
When routine soldiers on the ground hold these views, civilian massacres are going to occur -- with regularity. These two stories just scratch the surface.
Now, let us examine the original massacre story -- at the hands of the vaunted US Marine Corps. This Marine Corps massacre story bubbled relentlessly to the surface. Every single day revealed a new tragic detail. Some journalists have even dubbed this slaughter of Iraqi civilians as "Iraq's My Lai". Other critics are comparing this killing spree to the torture and sexual humiliation scandal of Abu Ghraib.
NEWS BRIEF: "What happened at the Iraqi My Lai?", L. A. Times, May 31, 2006
"If Marines 'avenged' the killing of a comrade by terrorizing and killing innocent Iraqis, they disgraced their uniform and must be punished. The same is true of anyone higher in the chain of command who helped conceal what happened on Nov. 19, 2005, in Haditha in western Iraq. Villagers have told journalists that Marines incensed by the killing of a lance corporal went house to house and shot men, women and children at close range. 'They ranged from little babies to adult males and females', Lance Cpl. Roel Ryan Briones of Hanford, Calif., told a reporter for The Times. 'I'll never be able to get that out of my head. I can still smell the blood. This left something in my head and heart'. Briones said he took digital photographs of the victims that he later erased, assuming that they had been downloaded."
Notice that this quote is taken from an American Marine, Lance Cpl. Roel Ryan Briones of Hanford, California. Thus, the source of this massacre is more credible than if it came from an Islamic source. We have seen other articles detailing the mental and emotional distress of some of the Marines who were present during the massacre. Notice how vivid the memories of this Marine were:
" I can still smell the blood".
Now, let us review the original lie from official Marine spokesman. All of you who accept official pronouncements as though they are "Gospel truth" need to wake up and change your opinions now. This type of lying occurs every single day in Washington, from the White House to Congress, to the Pentagon to the CIA to virtually all government offices and officers. I realized this truth while serving in the "Pentagon of the East" in Okinawa while in US Army Intelligence.
Hear the original lie:
"Initially, a Marine spokesman described the dead Iraqis as victims of a roadside bomb or an exchange of gunfire. That story began to come unstuck in January, however, when Time magazine supplied military officials in Baghdad with contrary accounts of the incident from Iraqis." (Ibid.)
At this point, an "investigation" is underway, but the government is investigating itself.
"The carnage in Haditha is being investigated by Army Maj. Gen. Eldon Bargewell and will be the subject of hearings by the House Armed Services Committee and possibly other congressional panels."
We are not alone is distrusting the truthfulness of such an "investigation". The American appointed Iraqi government is launching its own investigation.
NEWS BRIEF: "Iraqi prime minister rips U.S. military: Baghdad, irked by 'unacceptable' incidents with civilians, will do its own inquiry", Chron.com , June 2, 2006
"BAGHDAD, IRAQ - Prime Minister Nouri al-Maliki lashed out at the U.S. military on Thursday, denouncing what he characterized as habitual attacks by troops against Iraqi civilians. As outrage about the disclosure that U.S. Marines killed 24 Iraqis in the town of Haditha last year continued to roil the new government, the country's Sunni Arab deputy prime minister also demanded that U.S. officials turn over their investigative files on the killings and said the Iraqi government would conduct an inquiry."
Last week, this new American supported Iraqi government angered the Bush Administration and raised quite a few eyebrows when it announced that Iran did have an intrinsic right to develop nuclear power for civilian usage (Read full details in NEWS2135, "Iran May Be About Ready To Become Iraq's Closest Ally!") Demanding that the US military turn over its files on the Haditha murders must be rankling Bush officials greatly!
The Iraqi Prime Minister noted that this kind of killing of civilians has been going on for a very long time now.
"In his comments, al-Maliki said violence against civilians had become a 'daily phenomenon' by troops in the American-led coalition who 'do not respect the Iraqi people. They crush them with their vehicles and kill them just on suspicion', he said. 'This is completely unacceptable'. Attacks on civilians will play a role in future decisions on how long to ask U.S. forces to remain in Iraq, the prime minister added ... It was also a sign of growing pressure on al-Maliki, whose coalition includes Sunni Arabs who were especially enraged by news of the killings in Haditha, a city deep in Sunni-dominated Anbar Province."
Did you notice that this affair might just result in the Iraqi government asking American forces to leave Iraq? That will be an interesting sight to watch, for officials from President Bush downward have always said that they would remain in Iraq only as long as the people wanted them.
The string of accountability -- especially regarding the cover-up -- is said to extend upward to the Chairman of the Joint Chiefs! To his credit, President Bush lamented these massacre stories, and said that the guilty would be charged and prosecuted. However, we shall just have to wait to see if the "up-linked command" structure is protected, while only lower ranking soldiers are prosecuted. Should that occur, we know that President Bush is not all together serious about prosecuting the guilty.
Remember what we said during the opening stages of the Abu Ghraib torture and sexual humiliation scandal: We understood the military command structure well enough to know that lower ranking officers and enlisted men would never, ever initiate such sophisticated torture and humiliation tactics on Islamic prisoners on their own. The military is too tightly controlled for that. Today, people know that the line of command guilt runs to Rumsfeld, while some like General Janice Karpinski, are saying that the line of guilt goes to the White House itself.
We shall just have to wait to see how this story plays itself out. Since February, 2004, Cutting Edge has been noting an apparently Illuminati plan to discredit President Bush. This scandal fits quite nicely into that campaign.
We shall be posting a significant story on this massacre, with a good deal of fresh, new information. Please look for it early in the week.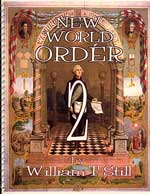 IV. The British presence in Basra is stimulating such a great deal of resentment amongst both civilians and insurgents that the situation must be close to getting out of control.
NEWS BRIEF: "Iraq PM declares state of emergency in Basra", New Zealand Herald, Thursday June 1, 2006
"BASRA, Iraq - Iraq's new prime minister declared a one-month state of emergency in the city of Basra today, vowing to strike with an "iron fist" against gangs and feuding Shi'ite factions threatening vital oil exports. 'We have ordered the army unit (in Basra) to deploy in the streets', Nuri al-Maliki told reporters in Iraq's second city, which is in the grip of a fierce power struggle. 'We call this month the month of security in Basra', the no-nonsense Shi'ite Islamist said, 11 days after taking office. 'We hope after this month that we will come back to Basra and see that the situation has improved a lot'."

"Iraqi forces will patrol Basra day and night, search for weapons and set up checkpoints, a government source said."
The insurgency answered this declaration with renewed bloodshed and violence, so it is doubtful that this official vow will turn the situation around. Remember, Iran has amassed a significant army on her southern border, opposite Basra. The small garrison of British troops would be over-run fairly quickly. This reality may be what is behind this severe declaration, as the new Iraqi Prime Minister may be attempting to keep matters well in hand, lest a spark come from the current Basra tensions which might ignite Iraq and the whole Middle East.
We shall speak more to this later.
Now, let us return to this featured article, above.
"It was not immediately clear whether British troops patrolling Iraq's mainly Shi'ite south, including Basra, would play any role in the security operation. Maliki, who was heading a high-level government delegation to Basra to restore stability, earlier vowed to crack down on groups threatening security and oil exports. Basra, whose oil accounts for virtually all of Iraq's state revenues, is a major prize for all parties. Stressing Basra was crucial for the country, Maliki told local leaders in an address broadcast live on television: 'We will beat with an iron fist on the heads of gangs who are manipulating security ... Security is first, second and third'. Maliki is a leading member of the ruling, but fractious, Shi'ite Islamist United Alliance." (Ibid.)
Now, this next story tells us that a planned withdrawal of British forces is threatened by this sudden surge in Basra violence.
NEWS BRIEF: "State of emergency in Basra threatens British withdrawal", The Independent, 01 June 2006
"In a blow to British hopes for an early pullout of troops from Basra, the Iraqi Prime Minister has declared a month-long state of emergency during a trip to Iraq's British-controlled second city ... The Shia-dominated southern sector of Iraq, where Britain has 7,200 soldiers, has experienced mounting unrest in recent months ... One group has openly threatened to halt the country's oil exports. More than 100 people were killed in May, including nine British soldiers in the deadliest month for British troops since the 2003 invasion. The Defence Secretary, Des Browne, has said the number of attacks against coalition forces in southern Iraq rose to 103 in April from 36 in January."
Remember, also, that the insurgency has so thoroughly infiltrated Iraqi Army and Police units that Iraqi civilian leaders cannot depend upon them to enforce security in any area, much less the volatile city of Basra.
We must keep our eyes on Basra because New World Order author H.G. Wells foretold in 1933: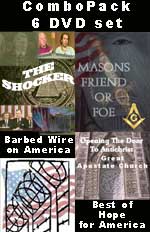 V. President Bush continued to suffer major political loss because of all the scandals licking at his heels.
NEWS BRIEF: "The crumbling GOP base", The Boston Globe, May 31, 2006
"LIKE A LOT of conservatives, I won't be voting Republican in the congressional elections this fall ... millions of conservatives will have a choice. And the closer Election Day draws, the clearer it becomes that plenty of them will choose not to vote Republican. Unless something changes dramatically -- and soon -- the GOP is poised to lose its most reliable voters, and with them any hope of keeping its congressional majority. How disgruntled is the party's base? In recent polls, fewer than 70 percent of registered Republicans said they approve of the way President Bush is handling his job, a sharp drop from the 90 percent support on which he once could count. Among self-identified conservatives, Bush's standing is even lower: Just 51 percent rate his performance favorably, according to the latest New York Times/CBS poll. At a time when the president's support among Democrats has shrunk to single digits, and when only 1 independent in 4 gives him a positive job rating, the last thing he can afford to lose is the goodwill of his core supporters. But he is losing it."
"And Congress is doing even worse. According to the most recent CBS News poll, while 59 percent of the public disapproves of the way the House and Senate are functioning, the figure among Republicans is 62 percent. Read that again: Republicans dislike the Republican-controlled Congress even more than Democrats and independents do ... National Review, the influential conservative journal, depicts ``A View of Congress" on the cover of its May 22 issue with a large, unflattering photo of an elephant's rear end. Inside, editor-in-chief Rich Lowry and Washington editor Kate O'Beirne write: 'The Republican majority has lately been notable for its bungling, fecklessness, self-serving defensiveness, and hysteria -- sometimes all at once'."
More and more, it looks as though the Plan calls for a Democrat victory in this Fall's Congressional elections If the turn-over is sufficiently large, the new Democrat majority can be expected to proceed with impeachment proceedings. Such proceedings, if they are successful in removing the President, would be the logical end result of all this discrediting we have been noting since February, 2004. And, as we have long noted, National Sovereignty and Fundamental Christianity are likely to be swept down along with the President.
This article then speaks to the Republican Party and the "hemorrhaging of its base".
"Reaganite conservatives have been the mainstay of the GOP for more than 20 years, and many of them are disgusted with the abandonment of Reaganite principles at both ends of Pennsylvania Avenue. If they had wanted skyrocketing budgets, new federal bureaucracies, more regulation of political speech, and stalemates on immigration, energy, and Social Security, they say, they would have voted for Democrats. Instead they voted for Republicans -- and what did they get? Skyrocketing budgets, new federal bureaucracies, more regulation of political speech, and stalemates on immigration, energy, and Social Security."
We could not have said it any better! Since World War II, Republicans in office have acted like Democrats, depending upon the propaganda machine to keep the voters ignorant as to the true nature of their local representative. Truly, Alabama Governor George Wallace was correct when he shouted, "There ain't a dime's worth of difference between Republicans and Democrats". For a full treatise as to how Cutting Edge views the electoral process, read NEWS1962, "Cutting Edge Position On This 2004 Election".
VI. The news from Israel regarding the planned Unilateral Withdrawal (now known as "Convergence" or "Realignment") took two unexpected turns this past week.
NEWS BRIEF: "Islamic Jihad: We'll accept 'two-state' document", YNET News, June 2, 2006
"The Islamic Jihad's armed wing, the al-Quds Brigades, announced Thursday it would accept the document of principles written up by Palestinian prisoners and initiated by jailed Fatah leader Marwan Barghouti, which called for establishing an independent Palestinian nation on the '67 borders next to Israel. In a surprising step ... al-Quds issued a statement in Jenin saying that 'the factions fully trust the organization leaders jailed in Israel who signed the document. They are a brave leadership who fought and sacrificed all they have for the Palestinian people. We examined and learned the document and we don't have any reservations about it, except those clauses which our imprisoned leaders had reservations over'. The as-Quds members were referring to the comments Islamic Jihad prisoners wrote on the document stating that they oppose in principle negotiations with Israel."
Since Israel became a nation in May, 1948, Islamic nations and groups fighting Israel have adopted the "all-or-nothing" philosophy that they would accept nothing short of all-out victory over Israel. What this stance means in the real world of politics is that Islamic parties have resisted the idea of allowing the establishment of a Palestinian State, because their very acceptance of such a state alongside Israel would mean that they would be accepting Israel's right to exist as a nation -- even if Israel had withdrawn to the 1967 borders which have always seemed so indefensible.
Yet, that is exactly what the influential Islamic Jihad has just done. They are now willing to accept that Palestinian State which will be established along the 1967 Israeli borders. To justify such a radical shift, their leaders profess great confidence in the Palestinian leaders who had inked the deal with the Jewish State. Islamic Jihad even declared their support for a Cease Fire.
"The most significant declarations in the armed wing's statement are in reference to a cease fire: 'We support and are committed to these instructions, even if they include a limited cease fire' ... When asked whether the acceptance of a two-state solution marks, in essence, an indirect recognition of Israel by Islamic Jihad, a senior organization member said 'we are committed to the interests of the Palestinian people and to the Palestinian consensus. We have no intention of taking a position that would in any way cause harm to the Palestinian nation and its policy within the current international diplomatic reality'."
When a committed terrorist group like Islamic Jihad so radically reverses its position on Palestinian Statehood which would be based on a "two-state solution" rather than on the grave of national Israel, you have to take solemn notice, for such a radical change could presage a new initiative. This announcement, if followed by similar announcements by Hamas, could signal the declaration of a Palestinian State. Such a development would fulfill an oblique prophecy which we cover in NEWS1819.
Listen to this prophecy hardly anyone has ever paid any attention to in this modern era, even though its fulfillment rushes toward us all.
"They shall call its nobles to proclaim the kingdom, but nothing shall be there..." [Isaiah 34:12].
VIII. Even as the new Prime Minister Olmert brags that "nothing can stop me", two more views as to how the last phase of the Unilateral Withdrawal might occur are suddenly placed on the table. Confusion seems to reign in the pro-withdrawal camp. However, remember that the Illuminati loves "controlled chaos", for they always bring their "controlled order" out of that confusion.
NEWS BRIEF: "Olmert: Realignment in one step", YNET News, June 1, 2006
"Prime Minister Ehud Olmert said he wanted to carry out West Bank withdrawal in one single step, which he believes will be less traumatic for the Israeli public ... Olmert said: 'I want to clarify that I am opposed to dividing the realignment into stages. This process will be difficult and painful even if it goes smoothly. I think carrying it out in stages will traumatize the public, and I have mentioned before that I am opposed to this'."
" Regarding the realignment, Olmert said, "we will try to establish an infrastructure of international understanding, aiming to bring about borders…by concentrating Jewish communities and creating a contiguous Palestinian-governed territory. At a certain stage, there will be maps too. What is a plan? A plan is what you have in your head. In my head I have a plan. I don't know it to a 1-mm resolution, but I certainly know what I want. We need to be patient."
Then, Olmert addressed the issue of his determination to proceed to totally withdraw from the West Bank just as former PM Sharon had envisioned, plus his confidence that he would succeed.
"The prime minister added that he was determined to implement the realignment plan. "On this matter, nothing will stop me. That is why I am here. There is always the risk that the moment one takes the prime minister chair ... I feel that now is the moment of truth, in which I have to recruit all the soul's resources and energies to take a step that will lead the Israeli nation to a different place. I hope that at the end of my term the reality here will be completely different."
Olmert finally acknowledges that this process of withdrawing will touch the very Israeli soul. Indeed, it will. Olmert tells us the time frame in which he plans to operate and the specific steps he plans to take before actually beginning the Unilateral Withdrawal.
"According to Olmert, the first time the disengagement plan was presented to the Knesset was almost a full year after it was drawn up. 'I plan to do exactly what I promised. First I'll check if circumstances permit negotiations with the Palestinians ... I plan to meet with Abbas towards the end of June, after I meet (Egyptian President Hosni) Mubarak, (Jordanian King) Abdullah and with European leaders. But I won't concede the conditions to holding negotiations, as was established in the road map and by the Quartet. I will meet Abbas to see if there is a chance these conditions can be upheld. If they are, there will be talks. If not – we'll act independently, but not alone. We will hold talks with the United States and the European community and try to create momentum with the other side, which isn't the Palestinian side. I am not giving an ultimatum. It is not respectable or appropriate. I have a timetable but I'm not planning to announce it', Olmert said."
Time and time again, we have noted that the Illuminati is operating according to a timetable, a timetable dictated by the prophecies decreed so long ago by Almighty God in His precious Bible. One of the most shocking facts I uncovered -- in 1984 -- is that the Illuminati had created a specific plan to globalize the world and then stage their Masonic, New Age Christ, and their Plan will fulfill Bible prophecy exactly when it is fully carried out.
Remember this fact: God is in control. Cutting Edge is the best of the "good news" ministries, for we demonstrate just how close the world is getting to the End of the Age, by pointing out all the fulfillments and the setting of the stage of ultimate fulfillments, in the Daily News. If you are not now a daily reader of our Daily News Updates, we encourage you to start, today. God lamented in Hosea 4:6, "My people are destroyed for lack of knowledge". To prevent this from occurring in your life, we posted 40-100 articles per day, using mostly foreign sources. You need to be informed and use this knowledge to lead sinners to Jesus and to encourage backslidden Christians to get right with our Lord.
However, Olmert no sooner explained his view of Unilateral Withdrawal being undertaken in one quick step, than liberal former Labor leader, Peres, enunciating a different view.
NEWS BRIEF: "How To Expel Jews: Three Opinions", Israel National News, June 1, 2006
"Peres feels it should be done in stages, whereas Olmert is of the opinion that it must be done in one fell swoop ... Peres, however, feels that the government will be unable, financially and otherwise, to evacuate 60,000-80,000 settlers in one move. The previous disengagement took a year and cost ten billion shekels for 8,000 people, and Peres feels that these numbers must be multiplied by ten for Judea and Samaria."
Shimon Peres has a major point. Israel simply must have international assistance in unilateral withdrawing from the West Bank. Since the Illuminati desperately wants this withdrawal so they can purge the Palestinians off the land and retake control of the Temple Mount, we can expect that Israel will receive the international support she needs. For full details of this little-known prophecy whose stage is systematically being set in Daily News for the past 6 years, read our previous articles:
* NEWS1422 -- "The Coming Annihilation of the Palestinians -- Today's House of Esau" -- Posted October, 2000
* NEWS1620 -- "Prime Minister Sharon Announces That Israel Will Create Buffer Zones To 'Physically Separate" From The Palestinians" -- Posted March, 2002
* NEWS2058 -- "Jewish Settler Activists Issue Worldwide Warning -- Israeli Government Planning Massive Attack On Palestinian Civilians In Gaza Strip After Withdrawing Jewish Settlers To Safety!" (Posted July, 2005)
* NEWS2095 -- "Leading Orthodox Jewish Scholars Confirm That The Palestinians Are, Indeed, The "House of Esau" -- Posted November, 2005

Truly, the world in general and the Christian world specifically, has reason to stand in awe at the fulfillment of a Biblical prophecy which is about 2,500 years old.
----------Articles Posted ----------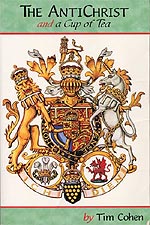 Book or DVD* "Iran May Be About Ready To Become Iraq's Closest Ally!" -- Clearly, the spectacle of the new American-established Iraqi government finalizing close relations with Iran is a major sign that President Bush has lost this war, for as soon as we withdraw, Iraq will quickly become a tight ally of Iran. This budding relationship may also be one of the major reasons Bush has not ordered an attack on Iran's supposed nuclear weapons facilities. -- http://www.cuttingedge.org/news/n2135.cfm

* "Bill Clinton and Al Gore Are Suddenly At The Forefront of The Global Warming Propaganda Campaign" -- Suddenly, Al Gore is out front in the issue of "Global Warming" with his new documentary. Just as suddenly, Bill Clinton is going public with his support of this specific Illuminati Agenda. Are we seeing the beginning of the domestic agenda of a new Democratic President? -- http://www.cuttingedge.org/news/n2134.cfm
* "Strong Supernatural Spirit Is Blowing ;DaVinci Code' Popularity Throughout The Whole World!" -- The popularity of the one lie which people must believe before Antichrist can arise should reveal to all discerning Christians that the prophetic hour draws nigh. The world is speeding toward this particular prophecy: "the whole earth went after the beast in amazement and admiration" (Rev 13:3)
http://www.cuttingedge.org/news/n2133.cfm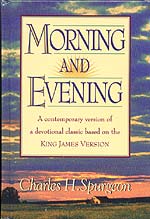 ---------Conclusion----------------"Pleasant fruits, new and old, which I have laid up for thee, O my beloved." Song 7:13
The spouse desires to give to Jesus all that she produces. Our heart has "all manner of pleasant fruits," both "old and new," and they are laid up for our Beloved. At this rich autumnal season of fruit, let us survey our stores. We have new fruits. We desire to feel new life, new joy, new gratitude; we wish to make new resolves and carry them out by new labours; our heart blossoms with new prayers, and our soul is pledging herself to new efforts. But we have some old fruits too. There is our first love: a choice fruit that! and Jesus delights in it. There is our first faith: that simple faith by which, having nothing, we became possessors of all things. There is our joy when first we knew the Lord: let us revive it. We have our old remembrances of the promises.
How faithful has God been! In sickness, how softly did He make our bed! In deep waters, how placidly did He buoy us up! In the flaming furnace, how graciously did He deliver us. Old fruits, indeed! We have many of them, for His mercies have been more than the hairs of our head. Old sins we must regret, but then we have had repentances which He has given us, by which we have wept our way to the cross, and learned the merit of His blood. We have fruits, this morning, both new and old; but here is the point--they are all laid up for Jesus. Truly, those are the best and most acceptable services in which Jesus is the solitary aim of the soul, and His glory, without any admixture whatever, the end of all our efforts. Let our many fruits be laid up only for our Beloved; let us display them when He is with us, and not hold them up before the gaze of men. Jesus, we will turn the key in our garden door, and none shall enter to rob Thee of one good fruit from the soil which Thou hast watered with Thy bloody sweat. Our all shall be Thine, Thine only, O Jesus, our Beloved!
(C.H. Spurgeon, "Morning and Evening Devotions"

)
=======================================================
May Jesus Richly Bless You,
David Bay, Director
866-909-2850 Toll Free Customer Service - Order Line
803-356-2850 Toll Free Customer Service - Order Line
803-356-2860 Fax