---------- This Weeks Hot News ----------
I. SHOCKER!
Teens from religious families and churches are MORE LIKELY to get an abortion!
Truly, the premise of this new book, "Already Gone" is completely correct; today's teens may still be living at home, but they have already left the faith in their hearts and minds!
NEWS BRIEF: "More Religious and Devout Young Women Have Abortions: Despite being educated in religious schools", Soft Pedia News, June 2, 2009
"A new study published in the June issue of the Journal of Health and Social Behavior shows that young women in their teens or early twenties who have attended religious schools are more likely than their peers to get an abortion, despite their beliefs. In fact, the research points out, these girls are more likely than those in the public school system to get pregnant without being ... married."
This statistic is so incredible that, at first, I could not believe it. Yet, my inner heart knew that this reality is altogether true; after all, for at least one decade now, Christian couples have been divorcing at a rate equal to couples who make no profession of faith in Jesus Christ and who do not go to church regularly. Knowing this to be true, I did not find it hard to believe that "devout" young women are having sex regularly outside of marriage and are killing the baby within their womb in greater proportion than young women not "devout".
One extenuating circumstance is that non-religious people attend a religious school because of higher academic standards and other reasons. However, even if all these women got an abortion, their numbers cannot be so high as to force the total numbers of women from religious schools getting abortions this high.
We must face the facts: Christian homes and schools are failing their children. The falling away of believers begins in Christian homes and in the pulpits of Christian Churches throughout our land.
The world has certainly arrived at the great falling away of believers predicted by both Jesus and the Apostle Paul. Listen and weep:
"... when the Son of man cometh, shall he find faith on the earth?" (Luke 18:8)
"Let no one deceive or beguile you in any way, for that day will not come except the apostasy comes first [unless the predicted great falling away of those who have professed to be Christians has come], and the man of lawlessness (sin) is revealed, who is the son of doom (of perdition)." (2 Thess 2:3; Parallel Bible, KJV/Amplified Bible Commentary)
This massive falling away of believers is one of the most important signs that the End of the Age is upon all mankind. Cutting Edge has led the way in exposing the counterfeit Christian movements known as "Seeker Sensitive", of Rick Warren is chief. We have warned greatly over the past 12 years that Mainline Protestant denominations have fallen so far away from key doctrines of the faith that they are now joining forces again with the Roman Catholic Church.
Further, this falling away is so serious because it literally opens the door to the appearance of Antichrist. As Paul says, the "man of lawlessness" cannot arise until the Church Apostasy is complete.
With great sorrow in my heart, I now know that this great falling away is now occurring in the hearts and minds of great numbers of Christian youth all across the Church spectrum. Youths too young to leave home yet -- from Baptist, Pentecostal, and Mainline denominations, have already left the Church in their hearts and minds, as evidenced by these woeful statistics! They just have not told you yet!
New Abortion Headline New Article
Preeminent Abortionist Doctor George Tiller Murdered
Why would a medical doctor like Tiller so adamantly kill babies? We shall reveal that abortion doctors WANT to kill babies! Why? The answer will shock you to your inner heart, as we examine how Satan looks at Abortion! http://www.cuttingedge.org/news/n2366.cfm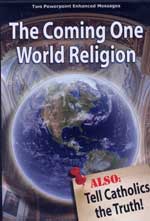 DVD
II. As President Obama flies to Cairo, Egypt, to deliver a speech billed as a "Peace and Reconciliation" message, a highly-placed White House assistant revealed the depth of Obama's Islamic roots!
During the campaign, Obama went to great lengths to deny any significant Islamic roots which might prejudice the performance of his job.
NEWS BRIEF: "The Emergence of President Obama's Muslim Roots", by ABC News Senior White House Correspondent Jake Tapper, ABC News, June 2, 2009
"The other day we heard a comment from a White House aide that never would have been uttered during the primaries or general election campaign. During a conference call in preparation for President Obama's trip to Cairo, Egypt, where he will address the Muslim world, deputy National Security Adviser for Strategic Communications Denis McDonough said 'the President himself experienced Islam on three continents before he was able to -- or before he's been able to visit, really, the heart of the Islamic world -- you know, growing up in Indonesia, having a Muslim father -- obviously Muslim Americans (are) a key part of Illinois and Chicago'."
This statement is incredible from several angles:
1) Obama "experienced" Islam on three continents! The word, "experienced" means far more than a mere intellectual knowledge of Islam; no, it means that Barack Obama was familiar with Islam to the point of intimacy.
2) He "experienced" Islam in the "heart of the Islamic world" - In other words, Obama was immersed into the Muslim experience in the most important and influential Islamic centers of practice and teaching in the entire world!
3) Obama continued his Islamic experience long after he set up residence in the United States. He kept in touch with Muslim Americans in Chicago and the state of Illinois. His Muslim beliefs must mean a great deal to him, or he would not have kept Islamic friends and acquaintances long after he settled into his American life.
These facts paint a somber reality, for they suggest that, as President, Barack Obama might prove to be more Islamic than American! For this reason, the Obama Campaign was exceedingly careful to deny that Obama was Muslim, insisting that he was Christian.
As Obama begins to negotiate with the Islamic world on such key issues as the war on terror and on a Palestinian State, will he negotiate in good faith with American and Israeli interests, or will he sell out our national interests?
With that question in mind, let us address the President's reconciliation speech tomorrow in Cairo, Egypt.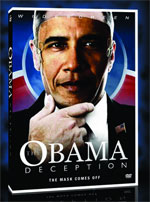 DVD
III. President Obama may well reverse most of Bush's policies with the Islamic world during his speech in Cairo, on Thursday, June 4.
Israel has already taken note that Obama will not travel to Israel at any time during his Middle East trip, even though he will deliver his speech in nearby Cairo. Israeli leaders are quickly coming to the conclusion that Obama may prove to be a most deadly enemy to Israel.
NEWS BRIEF: "Obama to reach out to Muslim world with Mideast trip", CNN News, June 3, 2009
"President Obama arrived Wednesday in Saudi Arabia, his first stop on a Middle East trip that will include a major speech intended to repair a damaged U.S. image. The president will deliver the widely anticipated address Thursday in Cairo, Egypt, in hopes of reaching out to Muslims and begin a dialogue."
The new American President then told us what his speech is intended to accomplish.
"I think what is important is that we demonstrate that the United States wants to pursue a different relationship and ensure that Muslims around the world understand the message of the United States', White House spokesman Robert Gibbs told reporters Tuesday. 'We have more in common than we have disagreement about, and I think that's what he wants to ensure that the vast majority of the Muslim world hears'."
Since Islam remains history's greatest killer of Christians, I find Obama's sentiment more than a little disconcerting! Northern Africa and the Islamic states in the Middle East are predominately Islamic today only because Islamic warriors a thousand years ago "converted" massive numbers of Christians by the edge of the sword, sending the rest into eternity.
After Obama's speech, Islamic strategists are ready to force him to back his words with action, undoubtedly with a focus on tiny, vulnerable Israel. The Jewish State can make only one major mistake regarding the hostile sea of Muslims surrounding her. And, Islamic leaders know it very well. Can you actually hear and see them smacking their collective chops in anticipation of finally annihilating Israel?
With the thought in mind that Israel cannot afford even one strategic mistake, let us review the next news story.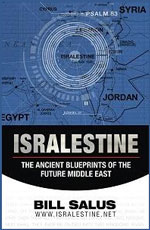 IV. The key issue facing Israel today is not further expansion of Jewish settlements, but national survival itself!
Prime Minister Netanyahu is said to be strained almost to the breaking point with the sudden pressure he is facing from President Obama to make the concessions which the Palestinians are demanding so that a Palestinian State may be established.
NEWS BRIEF: "It's not the settlements, stupid: Name of the game is 'survival' ", Editorial by Nahum Barnea, YNET News, June 2, 2009
"Most Israelis find it difficult to comprehend how in the middle of spring, on the way to or from the barbecue, a clash suddenly emerged between Israel and the United States. Why do the Americans care that someone is building a villa in Kedumim or a kindergarten in Shavei Shomoron? How could it be that they, most Israelis, forgot about the existence of the settlements a long time ago and are worried about other things, yet the president of the world's greatest power, who is 8,000 kilometers away, is unwilling to tolerate another small mikvah in Yitzhar or another tiny ultra-Orthodox neighborhood in Beitar Ilit?"
This question is a most fair one and deserves our attention! Why is President Obama and his Secretary of State, Hillary Clinton, so determined that Israel halt any and all future Jewish settlements and disband the existing ones?
Barnea continues:
"It's not about the settlements, stupid. It's not about the settlements. Netanyahu understands it, and this is why he is so frightened. This is what emerges from the stories of people who spoke with him in recent days. He is anxious, sweating, and on the brink of panic ... President Obama made it clear from his first week in office that he is determined to turn a new leaf vis-à-vis the Muslim and Arab world. His statements reflected a natural desire to do the opposite of what his predecessor did ... The speech Obama will deliver in Cairo Thursday is meant to clear the air and renew the Arab street's trust in the US. Such speech cannot skip the Palestinian issue."
When Netanyahu arrived at the White House last week to meet face-to-face with President Obama, Conventional Wisdom expected that he would make some sort of diplomatic gesture which would enable Obama to hold out to the Arab world during his Cairo speech as an example of how the new President's more gentle approach could solve the world's most intractable issues, like the Palestinian State. Netanyahu reportedly gave Obama nothing.
Now, diplomatic pressures upon the new Prime Minister are escalating and the Jewish settlements are the main sticking point. With this thought in mind, let us now examine a most surprising fact; the Israeli government has been supporting these settlements all along!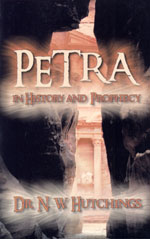 DVD
V. Why has the Israeli government been making it possible for illegal settlements to exist, when she then reverses direction to remove some of them?
The shocking reality is that the illegal Jewish settlements against which the West is complaining were funded by the same Israeli government who is now beginning to dismantle them!
NEWS BRIEF: "No law, but plenty of government", by Amnon Rubenstien, The Jerusalem Post, June 2, 2009
"Prime Minister Binyamin Netanyahu has declared that he will support all measures taken by the defense establishment to remove the illegal outposts in the West Bank ... Barak repeats almost daily the need and duty to observe the rule of law and remove settlers from outposts which have been established illegally. But as far as actions are concerned, the result is that one outpost - Maoz Esther - was evacuated last week but, as expected, was immediately reestablished as soon as the soldiers left. Despite past experience, nobody in the defense establishment thought that guards should be kept on the site to prevent this."
At first glance, it seems illogical that the Defense Minister should devote IDF manpower and resources to dismantling the illegal outpost, but then refuse to post guards to keep Jewish settlers from moving back in, as they always do.
But, then, the really surprising fact emerges.
"The truth is that in most cases there is no need for force. All that is needed is simply that government agencies - including the defense establishment - discontinue their assistance to these outposts. Without such assistance it is doubtful whether there would have been any outposts to begin with."
What kind of assistance does the government provide these illegal outposts?
* Militarily protecting them from Palestinian attacks
* Providing electricity
* Providing water
* Providing phone services
* Providing required infrastructure such as roads, which economically connect the settlements to the rest of the country
Even though Israeli law prohibits the government from providing these services, Prime Ministers for the past 10 years at least have continued to do so. Why? Even though Amnon Rubenstien provides no answer, there is an answer and it is more logical than you might believe.
In military terms, a commander may decide that, in order to protect his most valuable asset from enemy attack, he will set up strongly fortified outposts well away from his coveted asset. It is better to fight your enemy quite a ways away from your most vital location than to fight him hand-to-hand in the streets and alleyways of the location most important to national survival.
In like manner, the Israeli government apparently decided that, in order to keep the Palestinians from gaining control over any part of Jerusalem -- the Jews most valuable asset -- they would build illegal Jewish settlements in territory now occupied by Palestinians. It is better to diplomatically tie the enemy up over the settlement issue than to have to resist their efforts to gain control over East Jerusalem!
This strategy has worked well for the past 10 years. While Islamic strategists are fighting over the illegal settlements, they cannot effectively press the issue of Palestinian control over any part of Jerusalem.
Smart strategists, these Israeli leaders.
---
Satan's Warfare Against Mankind
"NOW THE serpent was more subtle and crafty than any living creature of the field which the Lord God had made ... the serpent said to the woman, You shall not surely die" (Genesis 4:1,4)
Regularly $39.98

You Save $20.00

Pastor Hoggard presents both the Godly and the Satanic sides in the never-ending spiritual battle in the Heavenlies.


"The Seven Spirits of God" DVD reveals through a study of Revelation 1, that the spirit of Antichrist would manifest itself as the OPPOSITE of each of the seven spirits through lying spirits who seek to destroy lives. You will learn how to discern the manifestation of the Holy Spirit or the spirit of Antichrist in a persons life. You will also be prepared to better to discern the real Antichrist when he arises

"Where Dragons Live" DVD reveals through Revelation 12, Jeremiah, Isaiah and Malachi how the demonic host can wreak severe spiritual damage on you and your family

Great Spiritual Warfare study, and you save money by buying them in this combo offer.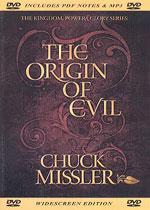 ""The Origin of Evil - When Did Satan Fall? You Might Be Surprised" - DVD
We know that the angels were created before God created the Earth. We discover that Satan had already fallen in Genesis, Chapter 3. The great Biblical Mystery is, exactly when did he fall?
We see substantial Scriptural references to his rebellion, his agenda against God and God's authority, and finally, the eventual catastrophic judgment which ensued because of his sinful rebellion. See the Trailer
http://www.cuttingedge.org/detail.cfm?ID=2028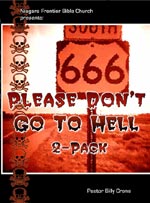 "Please Don't Go To Hell"
Soul-Winning DVD - 2-Disc Set
Even though Jesus talked more about hell than He ever did about heaven and even though He warned us over and over again about such a horrible eternal place, people still refuse to believe Him.
Incredibly Powerful Video Trailer
---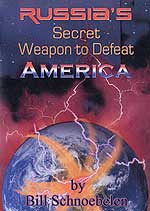 DVD
VI. North Korea gets ready to punch the international community in the face again!
She is readying a new launch of missiles, including an intercontinental ballistic missile!
NEWS BRIEF: "North Korea readying several missile tests: Including intercontinental missile", San Francisco Chronicle Online, June 3, 2009
"A senior American diplomat warned North Korea on Wednesday that its nuclear test, barrage of short-range missiles and preparations for a long-range missile launch have put it on the wrong path ... The envoys' trip comes amid heightened tensions over North Korea's underground nuclear test last Monday and reports the regime is preparing to test-fire a long-range missile as well as an array of medium-range missiles."
"Assembly is believed to have begun on an intercontinental ballistic missile — one capable of striking the U.S. — that was transported by train to the Dongchang-ni launch site near North Korea's northwest coast .. The missile remains covered but appears longer than the Taepodong-2 long-range rocket North Korea fired on April 5, the official told the newspaper. A U.S. military official has said it could be more than a week before liftoff..."
Peoples of the world are now shaking in their collective boots over the news that North Korea may be ready to test an intercontinental ballistic missile because the Bush Administration kept reassuring everyone that North Korea possessed neither a nuclear weapon nor an intercontinental ballistic missile which could threaten anyone outside the region.
But, Cutting Edge posted an article in March, 2003, which categorically stated the truth: North Korea already possessed at least 100 nuclear weapons, plus she had 2-stage and 3-stage ballistic rockets which could strike targets well outside the region; in fact, we had reason to believe 6 years ago that North Korea possessed a 10,000-mile intercontinental ballistic missile capable of striking the East Coast of the United States! (Read full details in NEWS1781, "North Korea Has 100 Nuclear Warhead Arsenal And Intercontinental Ballistic Missiles To Deliver Them To New York City")
Our warnings six full years ago fell on deaf ears, as the world was fixated on the impending invasion of Iraq, and later, on the possible military strike against Iran. But, no one should be complacent now, because North Korea is suddenly proving her capability to everyone.
When drawing up a scenario designed to thoroughly panic the peoples of the world, the best strategy is to lead them into a complacent belief and then rudely shock them by revealing that their original belief was totally wrong!
Therefore, in designing the North Korean scenario for a nuclear confrontation which would sow the maximum amount of shock possible, the propagandists repeatedly used the Clinton and the Bush Administration to falsely assure the people that North Korea posed no threat. They repeatedly told us that North Korea had zero nuclear weapons and lacked any capability to deliver nuclear warheads to any target outside the region. Only nations like South Korea and Japan needed to worry.
But, when North Korea does demonstrate to the entire world that she does have the capability to deliver her nukes to distances up to 10,000 miles away, the peoples of the world will suddenly become very, very afraid.
Listen again to the Illuminati Plan: