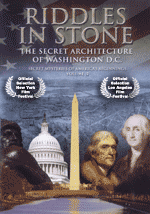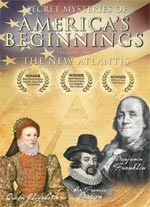 Award-Winning Video -- Volume One -- "The New Atlantis"
"Riddles In Stone: The Secret Architecture of Washington, D.C."
Breaking Good News!
"Riddles In Stone: The Secret Architecture of Washington, D.C.", has just been awarded the 2007 Telly Award! Twenty years ago, this award was one of the most prestigious in the Movie Industry, for it recognizes excellence in TV and Movie production.
When the various Film Festivals came on the scene, the importance of the Telly Award was somewhat diluted. But, Telly remains a coveted award, for it focuses on technical quality aspects of the film.
Therefore, this award literally means that their judges recognized that this film was exceedingly high quality in scriptwriting and in all technical aspects of film making.
Now, we go on to the same Film Festivals in which we won awards last year for Volume I, "The New Atlantis". We expect to win those awards for "Riddles In Stone" this year.
Truly, the Secret Mysteries of America's Beginnings is one of the highest quality documentaries in the Christian market. If you have not yet purchased them, consider doing so now. We have brought back for the weekend the special whereby, if you buy both "The New Atlantis" and "Riddles In Stone", you can buy them for only $39.88, a savings of $20.10.
COMBO PACK DVD: Secret Mysteries - Volume 1 + Volume 2
Regularly $59.98
Now On Sale $39.88
-------------Popular Price In The Bookstore--------------------
$9.99
All These Books Are Only $9.99
1) "Rebuilding The Tower of Babel": The Dark Side of the Purpose Driven, New Paradigm Church" - by Mac Dominick, Cutting Edge Ministries - Ships July 1
2) "Angels: Historic, Biblical, and Prophetic Study" - by Dr. Bob Glaze

3) "The Dark Side of the Purpose Driven Church -- Also Known As Purpose Driven Death" - by Dr. Noah Hutchings
4) "Rapture And Resurrection: Promise of Resurrection For Mankind In The Risen Lord and Savior, Jesus Christ" - By Dr. Noah Hutchings
5) "The Whole Realm of Rebellion: Studies In The Book of Jude", by Dr. Noah Hutchings

6) "U.S. In Prophecy": Proofs that Economic Babylon of Revelation 18 IS The United States - By Dr. Noah Hutchings
---------- This Weeks Hot News ----------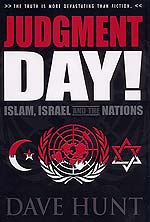 I. Israel was as prepared for war on 6/7/2007 with Hezbollah in Lebanon, and Syria as we thought she should have been.
Israeli leadership was fully prepared for war on June 7 -- the 40th Anniversary of Israel recapturing Old Jerusalem and the Temple Mount -- which is probably why Syria's President Assad held off the attack. In any initial attack, the aggressor always wants the element of surprise desperately. Obviously, since Israel was in such a high degree of readiness, Syria had no hope of surprise. Therefore, she did not attack on the day so many people thought she would. But, as we shall soon see, she is in the highest possible position of readiness.
Now, Syria can attack at a moment, on a day, when Israel is not so prepared.
Let us examine these stories which tell us how prepared Israel was for an attack on her northern borders by Hezbollah and Syria on June 7.
Israel actually closed the Ben Gurion International Airport on June 7, something she would only do in response to impending war!
Notice how lame the official explanation for the closure of this major international airport! Is this the best explanation the Israeli government could conceive?
NEWS BRIEF: "Ben Gurion Airport to Close Tomorrow", Israel National News, June 6, 2007
"(IsraelNN.com) The Ben Gurion Airport will close from 8 AM until 5 PM on Thursday, airport officials announced Wednesday night. Pilots and air control tower operators shut the airport down repeatedly on Wednesday in protest of radio frequency interference. Airport Director-General Gabi Ophir compared the interference to 'working with your eyes closed'. He called on all national bodies to deal with the issue immediately, saying 'there's no need to wait for a disaster in order to act'."
How important and how big is Ben Gurion Airport?
NEWS BRIEF: "Ben Gurion International Airport, Terminal 3", Tel Aviv, Israel, Moshe Safdie and Associates / Skidmore, Owings & Merrill
"In a nation surrounded by unfriendly neighbors, the thoroughness of security at Israel's Ben Gurion International Airport is legendary. Terminal 3 handles all of Israel's overseas air traffic ... The project was so large—2.4 million square feet, with an eventual capacity of 16 million passengers a year—that the Israel Airport Authority thought it best to hedge its bets by hiring two separate design teams."
"Ben Gurion Airport is located near the town of Lod, 15 kilometers southeast of Tel Aviv. This modern airport is the hub of El Al Israel Airlines, Israir Airlines, Arkia Israel Airlines, and Sun D'Or. Terminal 3 is used for international flights and Terminal 1, for domestic flights. The airport has three runways and is jointly used by commercial, private, and military aircraft."
"In 2006 the airport handled over 8.8 million international .... and 405,000 domestic passengers ... the terminal is currently built to serve over 10 million passengers per year, although it could accommodate 16 million passengers a year with the addition of two concourses to the existing three..."
Obviously, Ben Gurion Airport is a huge airport and is one of the "vital points" in all Israel. Since Israel believed she was going to war on June 7, she closed this international airport, causing unbelievable headaches amongst the passengers taking off and landing that day. With so much at stake, it is inconceivable she closed merely for "radio frequency disturbance" complaints!
Since Israel expected a Syrian attack, probably in conjunction with a Hezbollah missile attack, it is logical she would have significant numbers of planes in the air at the northern border, ready to attack missile locations within seconds. Enough residents noticed the increase numbers of Israel Air Force planes in the sky near Israel's northern border that the IDF had to offer an explanation -- other than the real one.
NEWS BRIEF: "IDF Acknowledges: Air Force activity near northern border increased – but insists it not that unusual ", YNET News, June 6, 2007
"IDF sources have told Ynet that the increased Air Force activity near the northern border was 'not unusual' and was due to IAF training".
In addition to the air force being active and in the air, ground forces were active and ready to move northernward in an instant.
NEWS BRIEF: "IDF Holds Exercise Simulating War With Syria", Israel National News, June 6, 2007
"The IDF held a large-scale exercise Tuesday simulating the invasion of Syria in the context of a war with the hostile Arab country to Israel's north. Infantry units, tank divisions and the Air Force took part in the exercise. It took place at the Shizafon IDF installation, in the southern Negev ... Defense Minister Amir Peretz said that the IDF was indeed preparing for the possibility of war with Syria."
This next segment reveals that the IDF was upgrading her current defensive posture.
"IDF Intelligence Chief Maj.-Gen. Amos Yadlin said Syria will not attack Israel and that this upgrading of military and troop movements is 'merely precautionary'."
While many leaders in Israel were saying that they were confident that Syria would not attack Israel, independent sources were reporting that Syria had taken all the measures necessary to launch an attack and could do so at a moment's notice, with no additional steps needed.
Remember two (2) facts in any discussion as to whether Syria was going to attack Israel.
1) Iran is really the country in the driver's seat. She was the one who devised the "lighting many fires" scenario as the best way to defeat America after her attack against Iraq. Syria is likely following the orders of Iran/Russia, not acting independently.
Syria may also be depending upon certain Russian guarantees as to the degree of protection she will provide Syrian forces with her Scalar Weaponry.
2) IF this impending attack is really God's Will, and God's timing, it will occur when God wants to, no matter if the attack is considered dumb or suicidal by objective, sane standards. We have already reported that Syrian President Assad is convinced that Israel is uniquely vulnerable right now because of her fairly inept performance in the Lebanon War of 2006, because of incompetent civilian leadership, and because the Winograd Report said that Israeli citizens were discouraged and not ready for a fight.
I can just see an Old Testament scene in my mind, as God prepares Syria's Assad for judgment.
God will use demons to draw these leaders into the war which shall deliver God's End of the Age judgment upon them. Did you know this? Demons are going to draw nations and leaders under Judgment to the place appointed for slaughter and at the right time.
The Book of Revelation tells us that this is going to be the case!
"And I saw three loathsome spirits like frogs, leaping from the mouth of the dragon and from the mouth of the beast and from the mouth of the false prophet. For really they are the spirits of demons that perform signs (wonders, miracles). And they go forth to the rulers and leaders all over the world, to gather them together for war on the great day of God the Almighty." (Revelation 16:13-14;

Parallel Bible, KJV/Amplified Bible Commentary

]
LThis Biblical judgment fact brings me to one very interesting Old Testament verse, where God ordered a demon to go to the Israeli king under judgment to whisper lies in his ear so he would go to the place appointed for Divine Judgment.
"And the Lord said, 'Who shall entice Ahab, the king of Israel, that he may go up and fall at Ramoth-gilead?' ... Then there came a spirit and stood before the Lord and said, 'I will entice him'. The Lord said to him, 'By what means?' And he said, 'I will go out and be a lying spirit in the mouths of all his prophets'. And the Lord said 'You shall entice him and also succeed. Go forth and do so'. Now, you see, the Lord put a lying spirit in the mouths of your prophets ..." [2 Chronicles 18:19-22;

Parallel Bible, KJV/Amplified Bible Commentary

]
Since the Bible tells us that God is above all evil, and cannot perform evil, we can see that what He has done here is to command a demonic spirit to go to Ahab to whisper a lie in his ear that will cause him to make a fatal mistake on the field of battle. This lying spirit was under God's direct order, and he performed his duty right well: King Ahab was killed in battle [verse 33].
If a person does not understand Spiritual Warfare, they will not understand what is unfolding right now in world affairs. God is in control; He merely uses the Illuminati Plan to fulfill His prophecies. But, once you understand this prophetic reality, you can see why wars will occur at this End of the Age that make no common sense whatsoever.
In fact, wars are about to break out which are going to be insane, where aggressor nations launch wars they have no hope of winning. Logic and sane thinking are going to be "out the window", as God's judgments begin to fall upon sinful mankind.
Let us now examine the End of the Age judgment against Damascus, capital of Syria.
Syria's judgment is severe:
"THE MOURNFUL, inspired prediction (a burden to be lifted up) concerning Damascus, capital of Syria, and Israel's bulwark against Assyria. Behold, Damascus will cease to be a city and will become a heap of ruins." (Isaiah 17:1;

Parallel Bible, KJV/Amplified Bible Commentary

]
During this war, I fully expect Damascus to be reduced to a heap of ruins. When God's appointed time comes, a demon will whisper the appointed time and place for Syria and its President Assad to go to receive this judgment.
In fact, demons have undoubtedly been whispering into the ears of Syrian, Iranian and Palestinian leaders for some time now, which is why they have been so intensely preparing for all-out war with Israel.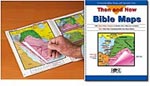 "Then And Now" Bible Atlas
II. Syria is now prepared to launch a full-scale attack at any moment.
NEWS BRIEF: "'Syria ready for war' - Troops at Israeli border, could launch surprise attack ", By Aaron Klein, World Net Daily, June 7, 2007
"TEL AVIV – Syria, aided by Iran, has deployed a strengthened army along Israel's northern border and is prepared to launch a surprise war against the Jewish state, according to senior Israeli security officials ... Israeli security officials told WND Syria has prepared for a confrontation and is capable of launching an immediate war."
These next segments demonstrate exactly how and why Syria is now capable of launching a war without any further major preparations.
"The officials say the Syrian army is deployed along the Syrian side of the Golan Heights with strengthened forces after carrying out the past few weeks stepped-up training of troops. The officials noted the open movement of Syrian Scud missiles near the border with Israel and said Syria recently increased production of rockets and acquired missiles capable of hitting central Israeli population centers."
"The Syrian army has improved its fortifications ... and has received modern, Russian-made anti-tank missiles similar to the ones that devastated Israeli tanks during the last Lebanon war, causing the highest number of Israeli troop casualties ... Syria also received from Russia advanced anti-aircraft missiles."
"... security officials said the greatest threat Syria poses to the Jewish state are the country's missiles and rockets ... Syria recently acquired and deployed Chinese-made C-802 missiles, which were successfully used against the Israeli navy during Israel's war against the Lebanese Hezbollah militia last July and August. The missiles were passed to Syria by Iran, Israeli security officials told WND. Israeli security officials said Syria is preparing for a summer war..."
This next article demonstrates that peace talks are continuing, even though military preparations for war are too powerful to ignore.
NEWS BRIEF: "Syria Continuing to Mobilize for War", Israel National News, June 8, 2007
"The IDF is preparing for a defensive war with Syria, even as Prime Minister Ehud Olmert continues to send messages of peace to President Bashar Assad .... IDF Chief of General Staff Lt.-Gen. Gabi Ashkenazi has reportedly advised the government to conduct secret negotiations with Syria in the hopes of staving off a conflict."
When the Army Chief of Staff advocates dangerous negotiations to the civilian leadership simply in order to stave off an impending attack, that stance simply shouts weakness and inept leadership, both in the IDF and in the civilian leadership.
CFR member, Daniel Pipes, takes note of these instances where Israel looks inept and weak, correctly stating that wars have begun as enemies have seen these impressions.
NEWS BRIEF: "Israel and Syria going to war?", Daniel Pipe's Weblog, June 7, 2007
"The talk of war and negotiations simultaneously points to the extraordinary instability and fluidity these days of Syrian-Israeli relations ... As for Ehud Olmert, he proved himself to be such a terrible military chief last year in Lebanon that a Syrian intifada on the Golan Heights now looms as a real possibility. And his severe political unpopularity makes him receptive to negotiations that a stronger Israeli prime minister would scorn."
"This unusual combination of circumstances makes the Damascus-Jerusalem confrontation unusually volatile. Incompetence has a way of generating unpredictability. I cannot assess the chances of war beyond saying they are worrisomely real."
NEWS BRIEF: " 'Syria, Iran, Hizbullah planning war' ", The Jerusalem Post, June 7, 2007
"Syria, Iran and Hizbullah are preparing for the possibility of a war with Israel on the Syrian front ... Reportedly, Damascus has set August as the month for final war preparations. (Israeli) ministers received various intelligence and security briefings during the meeting, with military intelligence officials saying that the Syrians were on a defensive posture on the Golan. The ministers also heard estimations that if a war would break out with Damascus, it would include a renewed confrontation with Hizbullah."
Indeed, the Islamic strategy has always viewed the next war with Israel as being a collective effort on the part of many Arab nations. The Pentagon issued a report to the Congress in January, 1997, in which this strategy was well discussed.
We urge you to consider this report 'The Next Arab-Israeli War"', where we see that Islamic strategists envisioned that this final war with Israel would begin from the inside, where the Palestinians would battle the IDF so effectively that units are drawn into the center of the country; at that moment, Syria, forces from Lebanon, Jordan, Egypt, Iran and Iraq, would immediately join in.
Iraq is no longer part of this equation, but the other nations are, led by Iran.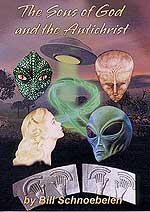 III. A News Blackout occurred rapidly after initial reports were posted that Turkey had invaded northern Iraq.
Within hours of the original report that Turkey had launched a significant attack across the Iraq border, the "fix was in", as the original report was removed from most Mass Media sites, and two rather clumsy alternate stories were substituted.
First, let us review the original story. About 1pm, on June 6, Cutting Edge was alerted by one of our volunteer researchers that Drudge Report had posted a story from Breitbart News that Turkey had crossed the northern Iraq border with several thousand men.
We read this story, and then went to DEBKAfile Intelligence, where we learned that the first wave of a force estimated at 50,000 Turkish troops had crossed the northern Iraqi border. When we discovered a Russian News & Information Report which was reporting the same facts, we went public with a News Alert.
However, by late afternoon, the story had disappeared from Drudge, and we could not find any confirmation from any other Western Mass Media whatsoever that this attack had originally occurred. The "fix was in" and the story was changed, just as dramatically as the story was changed in the Oklahoma City bombing when Mass Media abruptly stopped talking about bombs hidden within the building, and started prattling on and on about the Ryder Truck, Timothy LaVey, and the outside blast.
Now, let us review these original stories about the Turkish invasion of northern Iraq.
NEWS BRIEF: NEWS BRIEF: "Another Middle East war erupts Wednesday as 50,000 Turkish troops invade N. Iraq", DEBKAfile Intelligence, June 6, 2007\
"The official Turkish news agency Cihan reports the force, backed by armored vehicles and combat aircraft, is targeting rebel strongholds in 11 provinces in southeastern Turkey and Iraqi Kurdistan Wednesday, June 6. DEBKAfile's military sources report that this is only the first wave of Turkish invaders, with more to come. A Turkish force of 90,000 troops has been massed at the southern town of Sirank opposite the meeting point of the Turkish, Iraqi and Syrian borders..."
In other words, this invasion is just the beginning of the Turkish operation, which might explain why American news sources were trying to downplay this incursion as a minor event by just a few thousand troops. Additionally, remember that American news sources have been tightly controlled by the Pentagon ever since the invasion of Iraq March 20, 2007.
Then, one of our researchers discovered this corroborating story on the Russian News & Information (RIA), giving us confidence that DEBKAfile was correct.
NEWS BRIEF: "Turkey launches large-scale attack on Kurdish militants", Russian News & Information Agency, 6/6/2007
"ANKARA, June 6 (RIA Novosti) - The Turkish army is conducting the largest military operation against Kurdish separatists in the south-east of the country in the past few years, local media reported Wednesday. According to the Turkish Cihan news agency, the operation, involving about 50,000 troops, armored vehicles and combat aircraft, is targeting Kurdish militants in 11 provinces in southeastern Turkey and northern Iraq ... Observers are not ruling out the possibility that the current operation will precede a full-scale invasion into northern Iraq ... the Turkish foreign minister Monday defended his country's right to move into neighboring Iraq to destroy separatist bases ..."
Notice from this segment, above, that Turkey's Foreign Minister defended Turkey's right to attack into northern Iraq so they could destroy the Kurdish bases! The FM does not defend something which did not occur.
Since 50,000 troops are not considered a full invasion force, what might that number be? DEBKAfile Intelligence reported that one of their experts believed that Turkey might commit up to 250,000 troops.
Since President Bush and his Defense Secretary Robert Gates had bluntly warned the Turks not to interfere with the Kurds in northern Iraq, such an incursion represented another horrible blow to American prestige throughout the world. Obviously, a beleaguered President suffering from abysmally low ratings at home could not afford this kind of fiasco.
Therefore, Western Mass Media generally ignored this story, while official Middle Eastern news agencies tried to spin the story into an incursion which was very limited in scope and in duration. Let us now review one of these disinformation stories, posted after the original stories had been pulled down.
NEWS BRIEF: "Turkish officials report that troops enter N. Iraq in 'hot pursuit' raid: foreign minister denies it", International Herald Tribune, June 6, 2007
"ANKARA, Turkey: Hundreds of Turkish troops crossed into northern Iraq in pursuit of Kurdish guerrillas who raid Turkey from hideouts there ... Three Turkish officials described the operation as a 'hot pursuit' raid that was limited in scope, and one of them said troops returned to their bases by the end of Wednesday."
This storyline is typical of the many which appeared a few hours after the initial reports.
But, then, this story reported something very interesting!
"Turkey's foreign minister denied forces had ever entered Iraq." (Ibid.)
Can you imagine that? The very same Foreign Minister who earlier had defended Turkey's right to invade across Iraq's northern border is now denying that any such incursion had ever occurred. This inconsistency marks this whole episode as a clumsy attempt to whitewash a major news story which was already unfolding.
DEBKAfile Intelligence reported on the first major battle, which did not go well with Turkish forces.
NEWS BRIEF: "Fierce battles rage Thursday between the Turkish army and Kurdish PKK rebels on both sides of Turkish-Iraqi border", DEBKAfile Intelligence, June 8, 2007
"The General Staff in Ankara Thursday imposed three-month martial law on its border region with Iraq and closed the region's airspace to civilian flights ... The announcement on the Turkish General Command's Web site mentioned three zones Siirt, Sirnak, where Turkish forces fighting Kurdish PKK rebels are concentrated, and Hakkari. It followed the outbreak of fierce battles between Turkish army and Kurdish PKK rebels on both sides of Turkish-Iraqi border. A Turkish Black Hawk was shot down over Iraq and several tanks hit. Heavy casualties are reported on both sides."
"The PKK ... turns out to have been ready for the major Turkish operation, well-armed with anti-tank and shoulder-borne missiles for shooting down Turkish warplanes and helicopters. Despite Ankara's blackout on the scale of operation against the Kurdish rebels on both sides of the border and the scope of the Turkish incursion of Iraq, DEBKAfile's military sources report the situation as of Thursday, June 7".
Please pause to note here DEBKAfile's report that the Turkish government had imposed a black-out on news of this operation! We believe that, for reasons we have already enunciated, President Bush was more than happy to cooperate with this campaign of news black-out and disinformation.
"PKK bands ... are hitting Turkish concentrations behind the lines and impeding their thrust into Iraqi Kurdistan to destroy rebel hideouts. The Turkish army is therefore fighting on two fronts: in the southeastern Turkish Gabar, Cudi and Bakok mountains and River Cehennem, as well as in northern Iraq. DEBKAfile's military sources reported Wednesday that the several thousand troops which entered N. Iraq were only the first wave of the Turkish invasion, with more to come."
As of this morning, another misinformation type of story began appearing. These type of stories reported that Turkey was ready to invade, but had not done so yet. As usual, it is very difficult to get the straight story from Mass Media sources, because the vast majority is controlled by their governments, which so many times are in collusion with each other.
We believe the Turks entered Iraq just as DEBKAfile Intelligence and the Russian News & Information Agency initially reported.
Remember, Turkey is probably working in conjunction with Iran in "lighting many fires" to defeat the Americans in Iraq, and Iran is working closely with Moscow. The entire Middle East is threatening to blow sky-high in all-out war, at the same time. Former Satanist, Doc Marquis, told me that the Illuminati plans an unprecedented number of disasters to unfold, one after the other, so that the peoples of the world will be frightened enough to give up freedoms in exchange for security. Doc said, "The Illuminati plans to stage disasters, one after the other, so that a person will hear of another disaster before his mind and heart have fully accepted the reality of the previous disasters."
This seems to correspond with Jesus' admonition when He foretold:
"Men swooning away or expiring with fear and dread and apprehension and expectation of the things that are coming on the world; for the very powers of the heavens will be shaken and caused to totter." (Luke 21:26;

Parallel Bible, KJV/Amplified Bible Commentary

]
This is the kind of disaster for which the stage is being set!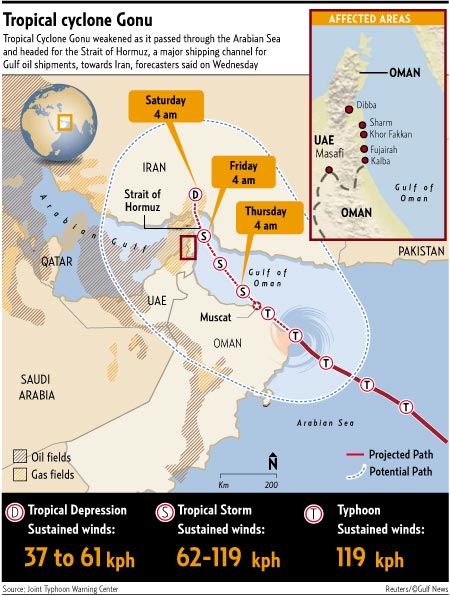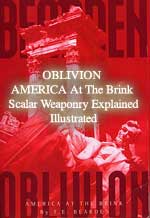 IV. As you can see from this map showing the actual path of Cyclone Gonu, the country of Oman was squarely hit. You can also see a more detailed map of Oman at: http://www.lib.utexas.edu/maps/middle_east_and_asia/oman.gif
Let us begin by examining a statement from NBC award-winning meteorologist, Scott Stevens, who announced in October, 2004, that the reason he had won all those "accuracy in forecasting" awards was that he learned how to read the "scalar signatures" within clouds. Over the next few months, this trained meteorologist confirmed most of LTC Bearden's teaching on weather control by scalar wave technology!
Mr. Stevens even confirmed that Russia controls the scientists who are manipulating and controlling the world's weather. Stevens also reiterated Bearden's teaching that the Russians have controlled the worldwide weather since July 4, 1976.
Listen to Mr. Steven's testimony concerning the creation and the steering of hurricanes and cyclones.
NEWS BRIEF: "Serious question: Are Hurricanes: Scalar?", Guest Column written by Scott Stevens, NBC Affiliate Weatherman, Urban Survival, October 3, 2004
"I am a meteorologist at an affiliate in the Northwest who now uses scalar weapons signatures within the clouds to better my forecasting record. After closely watching high-resolution visible satellite imagery there is no question in my mind that these storms were altered and guided to their final destinations. No doubt what so ever. I have come to a further conclusion; that the entire Earth's weather had been digitized. There is not a flood, thunderstorm, cyclone, or drought that isn't allowed to happen. Control over global weather is complete. This way it is much easier to control .... hurricanes/storms, within this system."
Did you catch this weatherman's statement?
"Control over global weather is complete. This way it is much easier to control .... hurricanes/storms, within this system."
Scalar scientists can create, steer, and dissipate hurricanes, cyclones, and tornadoes at will. Therefore, they can and are using these storms primarily to achieve the Illuminati Plan concerning their vast societal changes within mankind's industrial civilization.
However, we believe this Cyclone Gonu was created and steered by Russian scientists for their military purposes.
Make no mistake about this Cyclone Gonu: it is so unusual for a hurricane (cyclone) to develop and reach Category 5 strength in this area of the world, because the surrounding deserts in the nations adjoining the Arabian Sea discourage and/or prevent cyclones. Cyclone Gonu was simply unprecedented. Therefore, adding Mr. Stevens' understanding to Gonu news stories, we can only conclude that the Russians created this unprecedented storm.
In fact, since we believe this exceedingly rare storm in this part of the world was created and steered by Scalar Electromagnetic Wave scientists, we believe this cyclone was deliberately steered to Oman. (Read our Weather Control - Weather Warfare Section, especially the remarks from Defense Secretary William Cohen and award-winning NBC meteorologist Scott Stevens).
As you can see from the map, a huge amount of Oman's eastern coast was smacked hard by this cyclone, which deteriorated from a Category 5 to a Category 1 storm before it made landfall. However, the real damage occurred after the storm almost stalled, dumping unbelievable amounts of rain on this most arid part of the world.
As we stated in our News Alert of June 6, America maintains four powerful -- and very secretive -- airbases in Oman. We were able to locate three of those bases, and they are very close to water. In fact, a huge base is located on the island of Masirah. This island is lies pretty low to the surface and so undoubtedly got hit very hard by these floodwaters.
The fact of the matter is that this flooding of Oman most certainly shut down these airbases at the very time Turkey's soldiers were pouring across the border into northern Iraq. Therefore, Russian leaders who control Scalar Electromagnetic Wave technology made sure that no American aircraft from these bases could possibly interfere with the initial wave of Turkish soldiers pouring into Iraq.
This cyclone is, therefore, a very good example as to how Weather Control can be used in a military context, with excellent results.
However, there is another possibility as to why this storm was aimed at Oman, a possibility which did not present itself until Friday. These military bases in Oman are the home of huge amounts of pre-positioned supplies , upon which American military is absolutely depending, should a serious conflict break out in Iraq or in Iran.
The main effect of this cyclone was unprecedented flooding -- up to seven inches in just hours, in a low-lying arid country used to only 2-4 inches of rain per year. Furthermore, sea surges were reported over 20 feet, affecting Marisah Island which lies particularly low.
Should these prepositioned military supplies be destroyed by this floodwater, our capability to respond effectively to a major attack in either Iraq or Iran -- or Israel for that matter -- might be seriously compromised.
This matter is very serious, because war signs are clearly pointing to war in Israel, and the Iraq insurgency is said to be planning a "Tet-style offensive" against American forces. Without those pre-positioned supplies, American forces might be in tough shape should these major wars materialize. Of course, we will never know the truth as to the extent of any damage, for the military will keep that information held tightly to their vest.
Finally, remember our discussion, above, that scalar wave technology can create, steer, and dissipate hurricanes/cyclones at will? Listen to this news excerpt from "The Oil Drum", a news site for the major oil companies and a discussion board.
Cyclone Gonu simply dissipated before it really hit Iran hard! Of course, a storm this size, in the Gulf of Oman, would naturally cause some flooding in Iran, but nothing on par with the damage done in Oman.
NEWS BRIEF: "Cyclone Gonu Thread 4, The Post-Mortem", The Oil Drum, June 7, 2007
"Gonu evaporated, essentially, today, while traversing the Gulf of Oman. Clouds over the center dissipated, and convection thinned and dispersed outward. It appears that damage was severe along the extreme southeastern coast ... It will be morning shortly in Oman, and likely this will bring the first news of what has happened in these areas ... The TRMM product indicated that about 175mm of rain fell in Mascat the last 24 hours."
The cyclone "evaporated" before it completely crossed the Gulf of Oman, which means it evaporated before it hit Iran significantly. Since Russia is closely allied with Iran, we should expect that they would ensure that Iran was not terribly damaged.
Note: 175mm of rain calculates to about 7 inches -- in 24 hours -- in an arid country used to 2-4 inches per year. Therefore, this country does not possess thick vegetation which will hold the soil. Flooding had to have been as severe as news reports indicated that it was.
Now, let us see, once again, how unprecedented this cyclone is in this part of the world.
"This is an unprecedented event. NO CYCLONE has ever entered the Gulf of Oman. And there are no custom 'storm surge' models available for that area..." (Ibid.)
Some residents of Oman simply did not believe that a cyclone was really bearing down upon them, because such storms are so very rare in this portion of the world.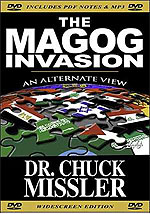 V. Iran has evidently learned the key lesson from the American naval exercise conducted in the Summer, 2005.
She has outfitted over 1,000 speed boats with exactly the type of armament which "sank" 16 naval vessels in the 2002 naval war exercises.
Before we get started on this current news article, please take a moment to read our NEWS2026, "16 U.S. NAVAL SHIPS AT THE BOTTOM OF THE PERSIAN GULF! INCLUDES ONE AIRCRAFT CARRIER DESTROYED -- Recent War Games Disaster"
Now that you have read this archived article, let us turn to this current news story, for it may have a great deal to do with the current stalemated military and diplomatic standoff between America and Iran.
NEWS BRIEF: "Iran Adding Attack Boats in Persian Gulf, U.S. Says", Yahoo News, June 6, 2007
"June 6 (Bloomberg) -- Iran is increasing its fleet of small attack boats capable of challenging warships and disrupting oil traffic in the Strait of Hormuz, the sea route for two-fifths of the world's daily supply of crude oil ... Iran's Revolutionary Guard Corps already has more than 1,000 of the speedboats 'and continues to add boats armed with anti- ship cruise missiles', said Robert Althage, spokesman for the U.S. Office of Naval Intelligence."
These type of small, maneuverable speed boats are perfect for the type of in-close combat which Iran believes will prove successful against American naval vessels, again drawing upon the results of the 2002 naval exercises. This next segment tells us what this tactic is called.
" 'Iran still states that the Iranian Revolutionary Guard Corps will employ swarming tactics in a conflict', Althage said in an e-mail. Naval intelligence, in its latest report on threats, said an attack against U.S. forces and commercial tankers 'could include over 100 boats in coordinated groups of 20 to 30 approaching simultaneously from multiple axes'.''
In the American viewpoint, do these boats really represent a significant military threat to the mighty American ships in the Persian Gulf?
"The U.S. has two carrier groups in the Persian Gulf. The commander of these forces, Vice Admiral Kevin Cosgriff, said the attack boats have 'a significant military capability'.'' (Ibid.)
The Admiral knows well the drubbing the regular navy took from the ragtag naval vessels in the 2002 naval war games, small speed boats firing exactly the same type of anti-ship missiles with which these Iranian boats are equipped.
Let us now review this capability.
"The boats -- up to 70 feet long and capable of speeds up to 57 miles per hour -- are armed with torpedoes and rocket- propelled grenades as well as cruise missiles and also are used to lay mines. The U.S. estimates Iran has 5,000 sea mines."
This is almost precisely the type of speed boats which "sank" 16 American naval vessels, including one aircraft carrier, in the 2002 exercise. Have the Americans learned their lesson, and changed tactics so as to prevent this type of disaster again? We can only hope they have, but the very fact that Iran continues to add just such a strong speed boat component to their fleet does not bode well for the Americans. The Russians and Iranians have been watching the American fleet constantly since the 2002 exercise, and they must have concluded that the American fleet is still very vulnerable to this type of attack.
However, the real question is whether the Americans have solved their in-close radar vulnerability, which is the main reason so many ships were "sunk" in this exercise. Listen to our report on this disastrous war games exercise, quoting a portion of NEWS2026:
The first problem is that the Navy has heavily invested in equipment which does not work effectively in close-in places like the Persian Gulf. In other words, our Navy was created, and equipped, to fight a blue-water enemy out in the open ocean, and is very vulnerable to a determined close-in enemy using unconventional tactics. Listen as this article explains this terrible reality.
"... instead of being over the horizon like the Navy would normally fight, and at stand-off ranges that would enable their protective systems to be employed, now they're sitting right off the shore ... where you're looking at them. I mean, the models and simulation that we put together, it couldn't make a distinction (between enemy vessels vs friendly) ... all of a sudden, whoops, there they are. And that's about the time he attacked ..."
The US Navy's biggest problem operating in Gulf waters are the constraints that the region's confined spaces impose on US naval defenses, which were designed for the open sea. The Persian Gulf is nothing but a large lake, after all, and in such an environment the Navy's over-the-horizon defenses are seriously compromised.
In other words, the Aegis radar system is compromised by close-in fighting. Has the American Navy addressed this huge hole in our defenses since these exercises uncovered this weakness? We hope they have and are encouraged by this next segment in our Yahoo feature article, above.
"The centerpiece of the Stennis's defenses is a Raytheon Co. Shipboard Shelf-Defense System installed last year that synthesizes data from the carrier's radar and anti-submarine sonar as well as Aegis air defense information gathered by the flattop's escort vessels into a single picture displayed on consoles. Stennis operators can track up to 200 vessels or aircraft simultaneously, Rentfrow said in an interview."
Notice that this new system can "synthesize" data from the carrier's radar, sonar, and the Aegis air defense information, and that it was "installed last year"! Hopefully, this new capability to coordinate the various radar and sonar capabilities has solved the very real, and very deadly, vulnerability.
However, the fact that Russian and Iranian naval experts are continuing to add small speed boats equipped with sophisticated anti-ship missiles is not encouraging, for they would not add these boats if they believed that the American vulnerability was solved.
However, remember that, in addition to these 1,000+ small boats firing anti-ship missiles, the American Navy will also have to contend with hypersonic Sunburn missiles firing from the coast, and from Chinese anti-ship missiles firing from various platforms. One of these Chinese missiles hit and sank an Israeli naval ship during the Second Lebanon War of 2006.
The principle the Russians and Iranians are operating on here is "overwhelming numbers". American forces may be able to counter one or two of the systems coming at them, but can they defend themselves against everything the Iranians are going to throw at them?
Only time will tell.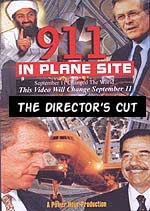 VI. Once again, using the 9/11 attacks as the excuse, Homeland Security officials want to take away more of your privacy and rights.
Remind yourself who carried out the 9/11 attacks! Even the official story -- which is a bold-faced lie -- tells you that American citizens did NOT carry out these attacks; rather, the official story says that dastardly Islamic militants did the deed.
Since no native-born American citizens were guilty of this monstrous crime, why is the Bush Administration so intent on taking the privacy and the liberties away from American citizens? With this thought in mind, let us review this latest monstrosity foisted upon us.
NEWS BRIEF: "Homeland Security: "Many More 9/11s Are Inevitable", Steve Watson
Infowars.net, Thursday, June 7, 2007
"While announcing new security guidelines to make mandatory the fingerprinting of any travelers leaving the US, deputy secretary of the US department of homeland security Michael Jackson has stated that another attack on the scale of September 11 2001 is 'inevitable'. "
"In a report carried by the London Guardian Mr Jackson was quoted as adding that the most 'catastrophic' threat to the airline industry was a rocket-propelled grenade attack similar to the one that nearly downed an Israeli airliner in Kenya five years ago. He said another attack on the scale of September 11 2001 was inevitable. 'It is not clear whether it could be in aviation ... but it would be silly not to understand that we will have many more September 11s. It is a long-term struggle'."
A long-term struggle against the "forces of terror" is exactly the formula which the Illuminati Plan foresees to take away our freedoms and liberties. Listen to part of this Plan now:
"We must compel the governments ... to take action in the direction favoured by our widely conceived plan ... by what we shall represent as public opinion, secretly prompted by us through the means of that so-called 'Great Power' -- the Press, which, with a few exceptions, is already entirely in our hands." [Protocol of the Learned Elders of Zion, Protocol #7]
The Power of the Press is enormous, for it can create things that do not exist and hide the things that do exist. Did you know that the Pentagon was caught a couple of years back fabricating terrorists out of thin air and then telling the American people of the "gravity" of the threat?
Please read our archived article on this subject, NEWS2127, entitled, "PENTAGON CAUGHT RED-HANDED!! FABRICATING 'INSURGENT' ENEMY AND PLANTING FALSE NEWS STORIES!
The Subtitle of this article is: "Consistent with past behavior, and with the kind of lying I observed during my time in U.S. Army Intelligence, The Pentagon has been caught creating the key Iraqi 'insurgent' Al Zarqawi and planting totally false stories in Iraqi Mass Media."
The objective of these totally false stories was to convince American citizens that Al Zarqawi actually existed and was a real threat to our way of life. Therefore, the official story goes, American authorities say they need to take freedoms and liberties away from the average American citizen.
Once again, this plan fulfills the Protocols of the Learned Elders of Zion.
"These laws will withdraw one by one all the indulgences and liberties which have been permitted ... and our kingdom will be distinguished by a despotism of such magnificent proportions as to be at any moment and in every place in a position to wipe out any ... who oppose us by deed or word." [PROTOCOL 5 -- DESPOTISM AND MODERN PROGRESS]
What kind of "laws" is this portion of The Protocols foreseeing that will "withdraw one by one all the indulgences and liberties which have been permitted"? The USA Patriot Act and its attendant pieces of attached legislation will prove to be the final undoing of our liberties and Constitutional Guarantees. Mark my word.
Did you catch the kind of dictatorship [despotism] that the Illuminati has planned for every nation once they are brought under the rule of Antichrist?
"... a despotism of such magnificent proportions as to be at any moment and in every place in a position to wipe out any ... who oppose us by deed or word."
Doubt it not, this is the real end goal of all this manufactured "terrorism" since 9/11.
And, it is drawing closer day by day.
This Weeks New Articles
The Fear Of The Lord Is The Beginning Of Wisdom…"
Psalm 111:10
Is Florida Being Re-Wilded Through Drought, Fires, and Hurricanes?
Florida is suffering through her most severe and most widespread droughts ever in the region. Wildfires naturally follow extreme drought. As we examine the pattern of wildfires and of the KBDI Drought Index, we abruptly realize that this pattern is eerily similar to the pattern on the U.N. Biodiversity Map showing those areas which will be off-limits to normal human habitation!

Is the stage being set for a government "Re-wilding" decree forcing all humans off this land?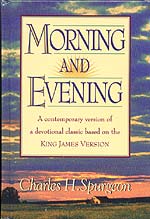 --------Concluding Inspiration ---------------"Forsake me not, O Lord." Psalm 38:21
Frequently we pray that God would not forsake us in the hour of trial and temptation, but we too much forget that we have need to use this prayer at all times. There is no moment of our life, however holy, in which we can do without His constant upholding. Whether in light or in darkness, in communion or in temptation, we alike need the prayer, "Forsake me not, O Lord." "Hold Thou me up, and I shall be safe." A little child, while learning to walk, always needs the nurse's aid. The ship left by the pilot drifts at once from her course. We cannot do without continued aid from above; let it then be your prayer to-day, "Forsake me not. Father, forsake not Thy child, lest he fall by the hand of the enemy. Shepherd, forsake not Thy lamb, lest he wander from the safety of the fold. Great Husbandman, forsake not Thy plant, lest it wither and die. 'Forsake me not, O Lord,' now; and forsake me not at any moment of my life. Forsake me not in my joys, lest they absorb my heart. Forsake me not in my sorrows, lest I murmur against Thee. Forsake me not in the day of my repentance, lest I lose the hope of pardon, and fall into despair; and forsake me not in the day of my strongest faith, lest faith degenerate into presumption. Forsake me not, for without Thee I am weak, but with Thee I am strong. Forsake me not, for my path is dangerous, and full of snares, and I cannot do without Thy guidance. The hen forsakes not her brood, do Thou then evermore cover me with Thy feathers, and permit me under Thy wings to find my refuge. 'Be not far from me, O Lord, for trouble is near, for there is none to help.' 'Leave me not, neither forsake me, O God of my salvation!'"

"O ever in our cleansed breast,
Bid Thine Eternal Spirit rest;
And make our secret soul to be
A temple pure and worthy Thee."

(C.H. Spurgeon, "Morning and Evening Devotions")
---
May Jesus Richly Bless You,
David Bay, Director
866-909-2850 Toll Free Customer Service - Order Line
803-356-2850 Toll Free Customer Service - Order Line
803-356-2860 Fax