Most Informative New Book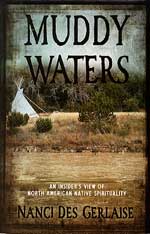 "Muddy Waters: The Shaman-based Mother Earth Religion of Native American Indians Exposed"
This book is an Insider's View of North American Native Spirituality, a warning to Native and Non-Native Christian believers alike, and a call to those Involved in Native Spirituality, the New Age, or occultism.
When I began studying the New Age Movement in 1984, I quickly realized that their teaching was very similar to Native American religions and was not surprised that New Age authors warmly embraced the Indian spirituality.
What are Native Spirituality practices such as, 'vision quests', 'shamanism', 'sweat lodge ceremonies', 'dream catchers'. What is the Native 'Renewal'? Can cultures be redeemed? How Native Spirituality & the Emerging Church Are on the Same Path!
230 pages -- http://www.cuttingedge.org/detail.cfm?ID=2432
---
---------- This Week's Hot News -------
I. Congratulations to the Indiana State Legislature and the Governor for striking a huge blow against police intrusion and brutality.
Police now have to worry about being fatally shot as they intrude into private homes without a warrant!
NEWS BRIEF: "Indiana legalizes shooting cops", RT News, 11 June 2012
"Hold onto your holsters, folks: shooting a cop dead is now legal in the state of Indiana. Governor Mitch Daniels, a Republican, has authorized changes to a 2006 legislation that legalizes the use of deadly force on a public servant — including an officer of the law — in cases of 'unlawful intrusion'."
Why would the Indiana Governor and Legislature be so concerned about protecting their citizen's private rights that they would pass such extreme legislation? Stories abound nearly every day about an outrageous and sometimes brutal attack by police on individual citizens, and/or police entering private property without a warrant. The Indiana Republican governor and his legislators decided to take drastic action.
"Proponents of both the Second and Fourth Amendments — those that allow for the ownership of firearms and the security against unlawful searches, respectively — are celebrating the update by saying it ensures that residents are protected from authorities that abuse the powers of the badge."
Of course, police authorities are screaming bloody murder. But, in an era where simple journalistic research reveals a well-organized and a well-planned blueprint to establish Martial Law, followed by an Absolute Dictatorship, it is private citizenry who needs to be really concerned. The onus is suddenly on the police forces to ensure that they take no unconstitutional action against a increasingly restive public.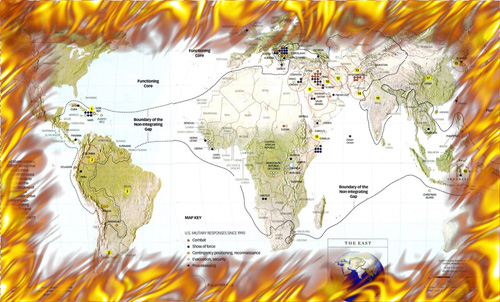 II. War against Syria by Western forces seems imminent as 'Regime Change' against an entrenched dictator rolls forward.
The scenario unfolding seems to be following the Libyan example.
Literally, "the world is on fire in the Non-Integrating Gap".
NEWS BRIEF: "Is Russia Backing Away From Its Firm Support of Syria?", CBS News, June 12, 2012
"MOSCOW — Russian Foreign Minister Sergey Lavrov said Saturday that Moscow's concern about Syria's conflict is growing but that Russia will continue to oppose the outside use of force. 'The situation in Syria is becoming more alarming', Lavrov told a news conference at which he pushed Russia's proposal for an international conference on the crisis. 'An impression is being created that Syria is on the verge of a full-scale civil conflict'."
While Russia continues to say they are opposed to the "outside use of force", they seem to be diplomatically signaling that they would not militarily oppose Western forces attacking Syria. This slight change in Russia's position means that Western powers can now start attacking Syria in order to remove the dictator, President Assad.
Indeed, the story is now breaking that President Obama has now approved air strikes!
NEWS BRIEF: "Obama Prepares Air Strikes On Syria ", by Paul Joseph Watson, Infowars.com, June 11, 2012
"President Barack Obama has told the US Navy and Air Force to prepare air strikes on Syria as part of a "no fly zone" that will be enforced with the aid of British and French military power ... 'Their mission will be to knock out Assad's central regime and military command centers so as to shake regime stability and restrict Syrian army and air force activity for subduing rebel action and wreaking violence on civilian populations ..."
Then, this article reiterates Russia's change of position.
"Having threatened military action for months, the United States was apparently encouraged by the fact that Russia is once again backing down from its harsh rhetoric and indicating that it will not oppose the toppling of President Bashar Al-Assad. After having intimated that Russia would support Syria via indirect military means if NATO powers launched an attack, Foreign Minister Sergei Lavrov said Saturday that Russia "will be only glad to support such an outcome" (the ousting of Assad), suggesting Moscow has softened on the idea of regime change in Syria."
Thus, in accordance with the Plan we revealed a year ago for "Regime Change" in the Non-Integrating Gap" region of the world, the time has now arrived for President Assad to join Egypt's President Mubarak in leaving office.
Once Assad is gone, his iron-willed rule will give way to a rule from a much softer, and more compliant, Syrian government, one which will not resist surrendering Syrian national sovereignty to a regional government. That new government in this geographical region is Supernation #7 in the Club of Rome Plan to reorganize the world into exactly 10 supernations, a plan which will fulfill Daniel 7:7-8 exactly!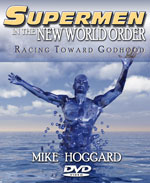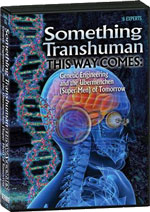 III. The United Nations maps out the real "Brave New World" and it is a most frightening picture!
Mankind is rendered obsolete so the "Perfected humans" can be recreated to live forever!
NEWS BRIEF: "United Nations Envisions Transhumanist Future Where Man is Obsolete", by Aaron Dykes, InfoWars, June 10, 2012
"The Global Future 2045 International Congress, led by iconic futurist Ray Kurzweil and held in Moscow a few months back, lays out a stark vision of the future for neo-humanity where AI, cybernetics, nanotech and other emerging technologies replace mankind– an openly transhumanist vision now being steered by the elite, but which emerged out of the Darwinian-circles directed by the likes of T.H. Huxley and his grandchildren Julian, who coined the term Transhumanism, and Aldous Huxley, author of Brave New World."
"As the video points out, the group admittedly met to draft 'resolution that will be submitted to the United Nations demanding the implementation of committees to discuss life extension Avatar projects as a necessary tool in the preservation of humankind'."
Notice that this draconian effort to change humanity so life can be extended is being undertaken for "the preservation of humankind"! Death-dealing plans of the Global Elite are always initially expressed in glowing terms. Whenever you see a member of the Illuminati tell you how concerned he is for your well-being, you had better duck, because he really has you in his sights.
When I began researching the coming New World Order through New Age authors, I quickly discovered their obsession with death and with life everlasting. This drive toward "Transhumanism" is now revealed to be based upon this fixation of living eternally -- without Jesus Christ, of course!
"At its heart, Transhumanism represents an esoteric quest for godhood among certain circles of the elite connected to masonry, occultism and science/technology wherein supposedly evolving, superior beings 'ethically' replace lesser humans. "
When this plan gets fully underway, you know what will happen to the "lesser humans", don't you? The Elite, who would believe they had achieved godhood, and whose Anti-Christ is now on the world scene, would take action to "cleanse the Earth" of all lesser humans.
What did Jesus warn?
"And except those days should be shortened, there should no flesh be saved..." (Matthew 24:22).
The world is hurtling toward this Satanic plan: to eradicate all normal flesh from the Earth!
---
"Isaiah 9:10 Judgment: Is There An Ancient Mystery That Foretells America's Future Judgment?"
2-DVD Set, Regularly $29.99, Now Only $24.99
Is America under judgment for turning away from God as ancient Israel did? This DVD is based on shocking research by Cahn, who heads the Jerusalem Center-Beth Israel Congregation in Wayne, N.J. he suggests an otherwise obscure passage in the Book of Isaiah is since Sept. 11, 2001, being uncannily re-enacted in the U.S. just the way itoriginally played out in the time of the great prophet of Israel leading to the nation's captivity and dispersions.
Cahn reveals what he calls 'an ancient mystery that holds the secret of America's future and the collapse of the global economy.'
'Before its destruction as a nation, ancient Israel received nine harbingers, prophetic omens of warning,' he says. 'The same nine harbingers are now manifesting in America with immediate ramifications for end-time prophecy.'
The key to decoding the harbingers, he says, is found in understanding the seemingly innocuous words of Isaiah 9:10 (King James Version), what it meant to Israel and how the history seems to be repeating itself in America today. http://www.cuttingedge.org/detail.cfm?ID=2417
If you prefer the Book:
"The HARBINGER: Of America's Destruction"
Book by Jonathan Cahn
Regularly $16.99, Now Only $12.99
Is it possible that one of God's ANCIENT MYSTERIES holds the key of America's FUTURE?
Is it possible? 1) That this mystery lies behind everything from 9/11 to the collapse of the global economy? 2) That today God is sending America a prophetic message of what is yet to come? 3) Before its destruction as a nation, ancient Israel received nine harbingers, prophetic omens of warning. One by one, the same nine warnings are appearing in the world today -- this time on American soil. http://www.cuttingedge.org/detail.cfm?ID=2418
---
New DVD Titles Added To $9.99 Category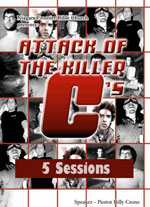 "Attack of the Killer C's"
Regularly $29.99, 2 1/2 -Hours in 5-Sessions
The "attack of the Killer 'C's" -- the Casual Christian, Cultural Christian, Compromising Christian, Corruptive Christian, Counterfeit Christian. In today's society, when these types of "Christians" are literally opening the door to Antichrist, this video is a breath of fresh air. This disaster is of such magnitude that it makes the Titanic look like "chump change"! This video reveals the cosmic battle in which we are engaged and exposes the seductive weapons Satan uses to keep us from being the mighty army of God. Over 100 years ago, Christian Churches stopped teaching this material, opening the door for the current terrible spiritual state of both our churches and our society. This video sounds the alarm as a good "Watchman On The Wall". We are under attack! Rise up, oh men of God, to battle for the millions of souls deceived and in risk of Hell. http://www.cuttingedge.org/detail.cfm?ID=937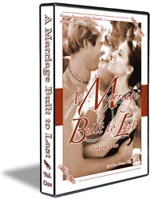 "A Marriage Built To Last Volume 1"
"A Marriage Built To Last Volume 2 "
Regularly $29.99, Now Only $9.99 each
Many marriages today are under severe strain. And if we're honest with ourselves, most of us can easily identify with this reality in our own lives. contrary to popular belief, marriages aren't made in heaven, they?re made right here on earth.
Remember, being married doesn't mean your life always has to be filled with personal pain and silent suffering. God never said that it would be easy. He just said it?s going to take some time and lots of work. And if we'll just get back to God's plan for marriage, then we're well on our way to having A Marriage Built to Last!
Click on each hotlink, above, to see the individual titles of each session on these two DVD sets.
These DVD's have already saved marriages. Might they save yours?
---
Two New Blockbuster DVD's From Doc
Marquis
"COMBO DVD OFFER: Aliens, Fallen Angels or Antichrist"
by Doc Marquis - Volumes 1 and 2 - Total of 3 DVD's and 7 hours of teaching
Regularly $49.98, Only $39.90 for this Combo Offer, Saving You Over $10.00
You save over $10 by buying these two DVD's from Doc Marquis. You are paying only $19.95 per DVD Set when you buy this combination offer. This combo offer contains 4 DVD's and 7 hours of teaching.
Doc Marquis demonstrates the horrific reality that Aliens, UFO's are really Satan's Fallen Angels and that, when the time comes, they will greatly aid Antichrist in his created of the New World Order. Occult signs and wonders, like crop circles, are simply and only 'signs of the times', warning mankind of their impending doom.
Doc teaches from the perspective of his training while in Illuminati Satanism. Therefore, these two DVD's will give you the right bottom-line answers you cannot get anywhere else. http://www.cuttingedge.org/detail.cfm?ID=2410
Also available to purchase individually -
http://www.cuttingedge.org/detail.cfm?ID=2409
http://www.cuttingedge.org/detail.cfm?ID=2408
---
New Headline News Article: Election 2012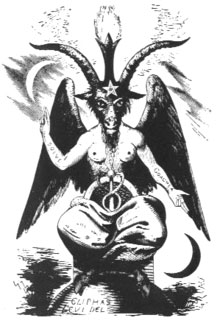 "Presidential Election 2012"
"Are we REALLY faced with the choice of "Lesser of Two Evils"?


How would Jesus have voted? Which Party Would He Have Considered The "Lesser of Two Evils"? Pharisee or Sadducee; Democrat or Republican; Obama or Romney; Baphomet or Baal?

We have attempted to prove to you that the Democrat Party and the Republican Party are equally evil, as they pursue an equally evil plan to bring the world into the Kingdom of Antichrist, also known as the "New World Order".
Thus it follows that the men in top leadership of each party are equally evil.
Evangelical Christians have no idea whatsoever of the intrinsically evil nature of the Republican Party. They have thoroughly convinced by Evangelical "wolves in sheep's clothing" that a goodly number of top Republican leaders are Christian. Such Evangelicals have been as completely deceived as the Apostle Paul warned:
"For such men are false apostles, spurious, counterfeits, deceitful workmen, masquerading as apostles, special messengers of Christ (the Messiah). And it is no wonder, for Satan himself masquerades as an angel of light; So it is not surprising if his servants also masquerade as ministers of righteousness..." (2 Corinthians 11:131-5; Parallel Bible, KJV/Amplified Bible Commentary)
This article is a clarion call for Evangelical Christians to wake up to spiritual reality and to "vote their conscience" when they enter the voting booth!
---

Purchase a 1-Year Subscription, you may select 1 FREE gift
Purchase a 2-Year Subscription, you may select 2FREE gifts
Purchase a 3-Year Subscription, you may select 3 FREE gifts
Purchase a 4-Year Subscription, you may select all 4 FREE gifts
We have changed our FREE gifts available to you when you subscribe to Headline News, adding two Pastor Hoggard DVD's to the Seminar Tapes and the Radio Collection CDROM.
---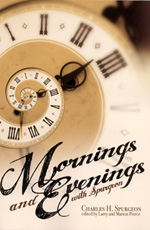 --------Concluding Inspiration ---------"He led them forth by the right way." Psalm 107:7

Changeful experience often leads the anxious believer to enquire "Why is it thus with me?" I looked for light, but lo, darkness came; for peace, but behold trouble. I said in my heart, my mountain standeth firm, I shall never be moved.
Lord, thou dost hide Thy face, and I am troubled. It was but yesterday that I could read my title clear; today my evidences are bedimmed, and my hopes are clouded. Yesterday I could climb to Pisgah's top, and view the landscape o'er, and rejoice with confidence in my future inheritance; today, my spirit has no hopes, but many fears; no joys, but much distress.
Is this part of God's plan with me? Can this be the way in which God would bring me to heaven? Yes, it is even so. The eclipse of your faith, the darkness of your mind, the fainting of your hope, all these things are but parts of God's method of making you ripe for the great inheritance upon which you shall soon enter. These trials are for the testing and strengthening of your faith—they are waves that wash you further upon the rock—they are winds which waft your ship the more swiftly towards the desired haven. According to David's words, so it might be said of you, "so He bringeth them to their desired haven."
By honour and dishonour, by evil report and by good report, by plenty and by poverty, by joy and by distress, by persecution and by peace, by all these things is the life of your souls maintained, and by each of these are you helped on your way.
Oh, think not, believer, that your sorrows are out of God's plan; they are necessary parts of it. "We must, through much tribulation, enter the kingdom." Learn, then, even to "count it all joy when ye fall into divers temptations."

"O let my trembling soul be still,
And wait Thy wise, Thy holy will!
I cannot, Lord, Thy purpose see,
Yet all is well since ruled by Thee."
---
Directory of all news articles
Free Radio Transcripts

Free Headline News Archives

Freemasonry

What Saith Rome

Teachings from the Catechism

Bookstore

Meet the Staff

Weather Control


May Jesus Richly Bless You,
David Bay, Director
866-909-2850 Toll Free Customer Service - Order Line
803-356-2850 Customer Service - Order Line - For Out of Country Customers
803-356-2860 Fax
New Virgin Mary DVD's - Pastor Hoggard
"Virgin Mary: Modern Idol Worship"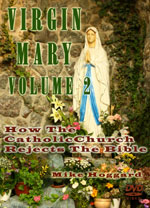 "Virgin Mary: How The Catholic Church Rejects The Bible"
This is a serious witnessing call for all born-again believers
More Roman Catholic:
New Prophetic Revelations
"PETRUS ROMANUS"
Will The Next Pope Be The Final False Prophet?
JUDGMENT!
"The HARBINGER: Of America's Destruction"
Regularly $16.99, Introductory Price $12.99
NEW HEALTH DVD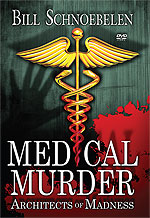 "Medical Murder: Architects of Madness"
by Bill Schnoebelen
NOW Shipping!
---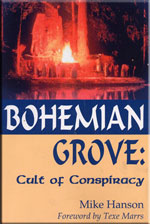 Bohemian Grove: Cult of Conspiracy"
Introductory Price Only $24.95, Regularly $29.95
---
Best Hoggard DVD's
Still Only $14.99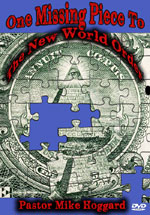 "One Missing Piece To The New World Order"
Nearly 2 Hours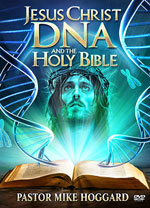 "Jesus Christ, DNA and the Holy Bible"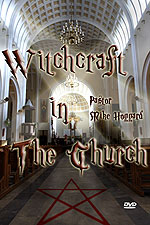 "Witchcraft In The Church"
---
NEW DVD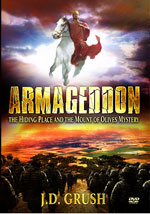 "Armageddon, The Hiding Place and the Mount of Olives Mystery"
New Prophetic DVD by J.D. Grush -- with the "Alexander Scourby" voice
Watch Interview With J.D. Grush
---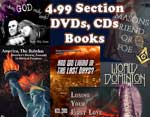 $4.99 DVD Value Priced Sale!
Regularly $20-$25
---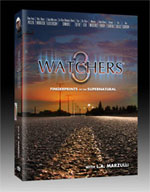 "The Watchers 3"
by Dr. L.A. Marzulli
The Watchers 1: UFO's Are Not Going Away
The Watchers 2: Signs In The Heavens and the Earth
New Book by Dr. L.A. Marzulla - "The Great Cosmic Chess Match"
---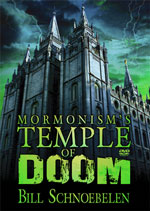 "Mormonism's Temple of Doom -- 2012 Election Alert"DVD by Bill Schnoebelen
Related Mormon DVD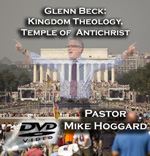 "Glenn Beck: Kingdom Theology, Temple of Antichrist"
---
More Best of Hoggard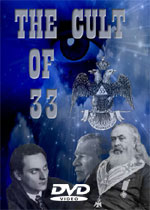 "The Cult of 33"
1 Hour, 20 Minutes -- Watch Trailer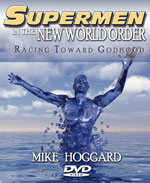 "Supermen of the New World Order"
1 hour 18 minutes
---
Two Popular DVD's
Why Such
Sex Abuse?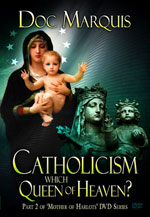 Catholicism: Which 'Queen of Heaven' Are They Worshipping"?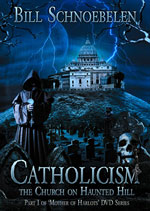 "Catholicism: The Church On Haunted Hill" - DVD
---
"Making Merchandise of Men's Souls"
New DVD by Christian Author James Sundquist
---
Great DVD's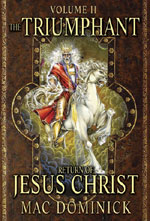 "Triumphant Return of Jesus Christ - Volume II - Blessed Hope"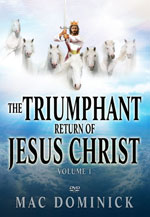 Voulume 1
---
DVD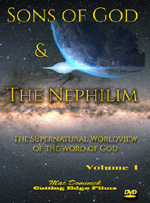 ---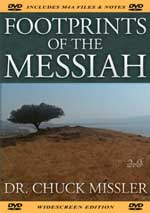 "Footprints of the Messiah"
DVD by Dr. Chuck Missler
---
New Book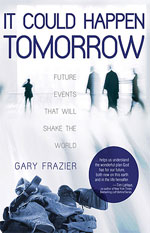 "It Could Happen Tomorrow: Fervent Hope For The Believer Living In This Sin-Scarred World"
---
NEW Prophetic BOOK