---------- This Week's Hot News --------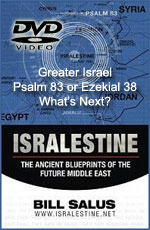 I. The world has become obsessed with tiny Israel and her eternal capital, Jerusalem! Why?
"I will make Jerusalem a cup of trembling unto all the people round about ... in that day will I make Jerusalem a burdensome stone for all people ... all the people of the earth be gathered together against it." (Zechariah 12:2-3)
Imagine how accurately this 2,500+ year-old prophecy describes the attitude of the peoples of the world today! The agitation of the many people throughout the world against Israel increases every single day.
God has decreed this state of mind against His nation and that is exactly what is occurring in today's news. These news stories tell the tale.
NEWS BRIEF: "Why this obsession with Israel and the Palestinians?", Editorial by Robert Fowke, The Guardian (London), 22 June 2010
"I'm not alone in my disproportionate interest in Israel – but why do so many of us pick away at this conflict like it's a giant scab? Why do I, so far away and so much a product of my own country, take such an interest in the Israel-Palestine conflict? Where does my disproportionate interest come from, considering that other conflicts around the world are equal or worse in their unpleasantness?"
Mr. Fowke then describes in detail how he is utterly consumed daily by conflict between Israel and the Palestinians and their terrorist groups in Lebanon, The Gaza Strip and in the West Bank.
"Why am I not so worked up about Zimbabwe? North Korea? Sudan? Tibet? Burma? I am not alone. Comments posted on the internet by Israel supporters, by Palestinian supporters and by trolls on each side show that there are millions of us around the world, millions upon millions, picking away at this one conflict like it's a giant scab."
Fowke's last statement is absolutely prophetic:
"I am not sure where all this leads, all these millions of us from both sides picking away at this particular scab. The sheer number taking so much passionate interest is in itself dangerous ... This relatively small conflict has the potential to destroy on a colossal scale."
Robert Fowke is right. Millions upon millions of people are obsessed with tiny Israel and her Islamic enemies. God's Holy Spirit is working upon the peoples of the world to become obsessed with Jerusalem and to decide which side they are going to support: Israel or Islam.
Fowke is also right when he says that this conflict has the potential to "destroy on a colossal scale".
God's judgment will one day soon fall upon the hundreds of millions of people who sided with Islam, drawing all the nations of the world into the Middle East in fulfillment of Joel 3 and then cause army after army after army to attack Jerusalem.
God's prophecy is being fulfilled, in your Daily News!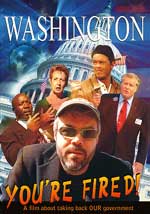 DVD
II. America's top general in Afghanistan became so angry with the war that he actually lashed out at his boss, President Obama.
He is now headed for the White House, probably to get fired!
In reality, it is Washington who should be fired.
NEWS BRIEF: "Top Afghan commander summoned to Washington", Associated Press, June 22, 2010
"WASHINGTON — The top U.S. commander in Afghanistan has been summoned to Washington to explain his controversial comments about colleagues in a recent interview, Obama administration officials said Tuesday. The officials say Gen. Stanley McChrystal, who has issued an apology for his comments, has been ordered to attend the monthly White House meeting on Afghanistan and Pakistan in person Wednesday rather than over a secure video teleconference, so he can discuss his comments with President Barack Obama and top Pentagon officials."
What did General McChrystal say that landed him in such hot water?
"An article in this week's Rolling Stone magazine depicts McChrystal as a lone wolf on the outs with many important figures in the Obama administration and unable to persuade even some of his own soldiers that his strategy can win the war. In the interview, McChrystal is described by an aide as 'disappointed' in his first Oval Office meeting with President Barack Obama. The article says that although McChrystal voted for Obama, the two failed to connect from the start. Obama called McChrystal on the carpet last fall for speaking too bluntly about his desire for more troops."
What you have here is the age-old conflict between American military commanders and their civilian Commander-In-Chief as to how a war should be fought. General McChrystal had to have become so incensed about the failing strategy he was being forced to follow -- rather than his strategy which he believes will succeed -- that he uncharacteristically lashed out at the President.
This type of a public clash resulted in General Mac Arthur being fired by President Truman, and it may very well result in General McChrystal being fired by President Obama. Both generals felt that their hands were being too tightly tied by their civilian bosses and finally had had enough.
We have always realized that the Illuminati intended for America to not win most of the wars in which she fought after World War II. General Mac Arthur became obsessed with the failing strategy he was forced to employ in the Korean War and now General McChrystal has become obsessed with the failing strategy he is forced to follow in the Afghanistan War.
Old soldiers many times just cannot comprehend how they can be asked to lead brave men into battle in a war in which civilian leaders have determined before the war ever started that America was not to win. Mac Arthur chose to "fade away"; will McChrystal choose the same route -- a route of dignified departure?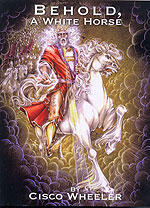 III. We have always taught that Bush's Iraq War was not over by any means, but was just entering a new phase.
Events are proving our understanding correct.
NEWS BRIEF: "As U.S. Troops Depart, Some Iraqis Fear Their Own Security Forces", N.P.R. News, June 21, 2010
"In Iraq, the pullout of U.S. troops is picking up pace. By Sept. 1, the number of U.S. forces in Iraq will be pared to about 50,000 troops, part of a massive drawdown to continue in 2011 under an agreement negotiated with Baghdad."
This plan of withdrawal from Iraq was set by President Bush and supported completely by President Obama. America is withdrawing from Iraq, much as the Coalition Forces have already done so.
"And as U.S. troops withdraw, many Iraqis feel a growing mistrust of the Iraq security forces that are supposed to protect them. Some of the Iraqi forces behave with impunity, and as a result, Iraqis say, they are now more afraid of them than the insurgency."
This situation seems as grim as it was in the days American forces were completing their withdrawal from South Vietnam. The Vietnamese were afraid of their own security forces and for good reason. So many atrocities were committed by South Vietnamese military and para-military forces against the average South Vietnamese citizen that, when the North Vietnamese Army struck two years later, South Vietnam collapsed like a house of cards.
We believe the situation is essentially the same in Iraq. The only difference is that southern Iraq will split into two major warring factions, the Shi'ite and the Sunni. As soon as the American withdrawal is so far along that it has become inevitable, civil war will break out with such ferocity as to take our breath away!
"In the mainly Sunni Baghdad district of Adhimiyah, the leader of the local paramilitary organization the Sons of Iraq was assassinated recently. Ziyad Tariq Nouri, a 33-year-old shop owner, witnessed the killing. He says he believes the security forces colluded in the murder .... Iraq's security services are now feared here."
"... there is a real fear about what happens after the last American soldier leaves."
We came to believe very quickly after the initial invasion on March 20, 2003, that this war was fulfilling the Bible prophecy against Ancient Babylon in Isaiah 13 (Read full details in NEWS2372, entitled, "Iraq Is Now A Radioactive Wasteland", and NEWS1704, entitled "Rhetoric Against Iraq Is Now Taking The Shape of a 2,600 year-old Prophecy")
We believe that the prophecy of Isaiah 13 will result in an all-out civil war against Shi'ite and Sunni factions, a war which will thoroughly deplete both sides. Then, the final act of God's judgment against Ancient Babylon will occur, as the Kurds (the Medes) will attack the south from northern Iraq and almost annihilate the remnants of the Babylonians left alive, the Shi'ites and Sunnis.
Consider some of the other war events in Iraq recently.
NEWS BRIEF: "Iraq gunmen kill Sunni Arab leader who fought insurgents: Slaying of a key member of the Awakening movement, his wife and two sons", Los Angeles Times, June 17, 2010
"The slaying of a key member of the Awakening movement, his wife and two sons comes amid attacks on groups that helped defeat Al Qaeda in Iraq ... A Sunni paramilitary leader, his wife and two of his sons were assassinated Thursday as attacks continued against members of the groups that helped U.S. troops defeat Al Qaeda in Iraq militants and bring an end to the country's sectarian war."
"Gunmen opened fire before dawn on the house of Khudair Hamad Saad, a prominent member of the Sunni Arab Awakening movement, in an area outside Fallouja in the western province of Anbar..."
As American troops leave, these "Sunni Arab Awakening" leaders have every reason to be terrified. They backed the American anti-insurgent war and now they must be realizing that they have backed the losing side.
Notice that these Shi'ite gunmen were not content to murder just the Sunni leader, but they killed his entire family. Sadly, this pattern is going to be repeated very, very often in the next few years, until the civil war comes to an end because the Shi'ites and Sunnis have depleted their resources and manpower against each other.
Then, the Medes (Kurds) will be coming!
NEWS BRIEF: "Bombs targeting Iraqi government and allies kill 3", The Associated Press, June 22, 2010
"BAGHDAD — Bombs targeting Iraqi officials and a Sunni militia leader killed at least three people and wounded more than 12 in separate attacks in Baghdad and north of the capital ... The violence began when a roadside bomb apparently aimed at a convoy carrying a senior Transportation Ministry official missed its target and killed two bystanders instead. The 8 a.m. blast occurred in the mainly Sunni area of Dora, a former insurgent stronghold in southern Baghdad."
Notice that the target was a senior member of the Iraqi government and was carried out in an area predominately Sunni. But, then, more violence exploded.
"A bomb attached to a car carrying the leader of an anti-al-Qaida Sunni group later exploded in Buhriz, a former Saddam Hussein stronghold about 35 miles (60 kilometers) north of Baghdad in Diyala province. Maj. Ghalib al-Karkhi, a police spokesman for Diyala, said the blast killed Raad al-Mujamai, the leader of the so-called Awakening Council in a nearby village."
Once again, a Sunni member of the "Awakening Council" was murdered. Either these Sunnis need to become truly aggressive in fighting back, or the entire "Awakening Council" movement is going to be systematically murdered, along with many members of their families.
"A motorcycle bomb targeting an Iraqi army patrol exploded in the Diyala provincial capital of Baqouba, wounding eight civilians. A roadside bomb also struck near the office of a Shiite religious party in Baghdad, wounding 10 people, including eight guards, according to police and hospital officials ... There have been a series of high profile bombings in the city since August, killing hundreds of people and raising questions about the preparedness of Iraq's security forces to take over from the Americans."
NEWS BRIEF: Suicide Blast in Baghdad Killed 30 People - Baghdad was intimidated with a couple of bomb blasts today ", 4Press News, 20 June 2010
"Baghdad was intimidated with a couple of bomb blasts today that killed nearly 30 people. The blast was caused by two suicide car bombers who struck in a crowded area just outside a state-run bank and this attack in the capital's high profile area has raised questions on the security measures taken by the government. The blast reportedly took place around 11 am and the area was packed with people during that time."
Since the Iraqi security forces are not capable of maintaining law and order once the Americans leave, and that fact is obvious to any discerning people, why are the Americans still planning to leave? The most obvious reason, of course, is that President Obama is simply continuing the plan set by President George W. Bush.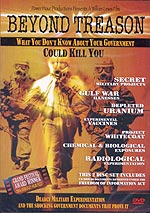 DVD
But, there is a second, and more important, reason. In late March, 2003, as American forces were attempting to break through to Baghdad, I received a phone call from a subscriber who was a doctor in a friendly Middle East country, specifically trained in modern warfare. This doctor proceeded to tell me so much about Depleted Uranium munitions that we talked for over three hours. We encourage you to read the articles in our Depleted Uranium Section.
One of the facts this doctor told me was that it would take 20 years before the fatal uranium poisoning would become so advanced that Iraq would become unlivable. Further, it would take 10 years for the population to begin dying so rapidly that the media could not cover it up any longer.
Since President Bush invaded the country in March, 2003, ten years would take us to March, 2013. By then, dead bodies will be carried from homes, buildings, and off the public streets by the truckload. No American leader wants troops in Iraq when the dead and dying become painfully obvious!
Hence, Bush planned a withdrawal of American troops well in advance of the time when the Iraq people will start dying enmass. The same is true of Afghanistan, since we invaded in November, 2001. However, the D.U. contamination is largely in the countryside and not in congested cities. Therefore, the West has a little more time to plan and carry out an evacuation.
Remember also that the blinding windstorms so prevalent in Iraq and Afghanistan are spreading deadly D.U. dust over 1,000 miles from battlefields in those countries. An entire region of the "Non-Integrating Gap" countries is being systematically eliminated, and few are talking about it.
Iraq is beginning her national death rattle. Can you hear it?
If you are unfamiliar with the subject of Depleted Uranium, get the DVD shown above, "Beyond Treason", created by the Gulf War Vets Association. You will discover that President Bush should be tried for war crimes for initiating a uranium war against the one billion people of the Middle East, and against all American troops who have served in that country!
There are a couple of articles we do not want you to miss:
NEWS2406 -- "Iraq Is Dying"!
NEWS1927 - 'Iraqi Children Under Far Worse Conditions Than Under Saddam, As Depleted Uranium Poisoning Is Sickening The Population"
NEWS2118 -- "Over One Million American Soldiers Have Been Exposed To Depleted Uranium Poisoning In Iraq and Afghanistan"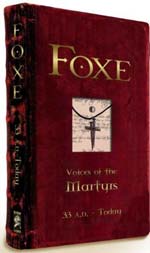 IV. Even as Iraq begins its national death rattle, her people are lashing out at Christians in their midst.
As if the Iraqi people did not have enough of God's judgment for the sins of the past 4,000 years, they are storing up fresh judgment by persecuting, and murdering, Christians.
NEWS BRIEF: "Iraq: Believers Warned to Leave", Persecution.com, 22 June 2010
"Christians in Iraq have been warned by Muslim extremists to leave the country immediately or risk violent death, according to The Voice of the Martyrs contacts ... An Iraqi bishop received a letter from the General Secretariat of the Islam Supporters warning Christians in Baghdad and other areas to 'leave the country of Muslims (Iraq) for good and immediately in the form of mass transmigration'."
" 'There's no more room for you, infidels, among the Iraqi Muslims. Our swords shall be placed upon your necks and the necks of your followers and other Christians residing in Mosul'."
Once the American troops are largely out of the country, Christians in Iraq will truly be in danger, particularly if the central government loses control. Mass public murder and home invasion could very well become commonplace.
After all, in the eyes of the Muslim, their country was invaded on a bunch of lies by a "Christian" President, George W. Bush. Furthermore, Bush and many of his supporters attempted to justify the invasion and destruction of Iraq because of a misreading and misapplication of Bible prophecy. President Bush has set the Iraqi Christians up for genocide.
Additionally, in the past 2,000 years, Islam has been the greatest murderer of Christians. On numerous occasions, so many Christians have been murdered that blood ran thick in the storm drains of many a city.
History may be about to repeat itself in today's Iraq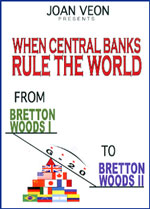 DVD
V. Contrary to reports that China is going to bankrupt America soon by refusing to buy her debt offerings anymore, Chinese leaders proved themselves to be good global "Company Men" by buying $900 billion of debt!
NEWS BRIEF: "China Backs Obama With Debt Holdings to $900 Billion ", By Daniel Kruger, Bloomberg Financial News, June 21, 2010
"A year after criticizing U.S. fiscal policy as 'irresponsible', China's leaders are showing increasing confidence in President Barack Obama's leadership of the American economy. China boosted holdings of Treasury notes and bonds by 2.6 percent to $900.2 billion in March and April, after reducing its stake by 6.5 percent from November through February, the longest consecutive monthly declines in a decade, U.S. data released June 15 showed."
While that news is breathtaking, China's Central Bank bent to American pressure to revalue the Yuan, China's currency.
"The People's Bank of China said June 19 that it will relax its 23-month lock on the yuan. "
China will prove again and again that her leaders are fully in sync with the plans of the Global Elite. They are not going to go their own way. Right now, God has implanted in the hearts of all top leaders of the world to cooperate in order to produce Antichrist on the world scene.
This Revelation prophecy is literally commanding the events of this day.
"For God has put it into their hearts to carry out His own purpose by acting in harmony in surrendering their royal power and authority to the beast, until the prophetic words (intentions and promises) of God shall be fulfilled." (Revelation 17:17; Parallel Bible, KJV/Amplified Bible Commentary).
Whenever you read news reports or editorials telling how foreign leaders are going to take action that could destroy America, think on this verse. God has planted the thought into the minds of all the key national leaders to cooperate with each other. In these leader's minds, the most important goal is to stage the Masonic Christ on the world scene.
Furthermore, the leader of the North American Union will be one of the final 10 kings of the final 10 supernations who will gove his authority and power to the Beast (Antichrist).
"And the ten horns which thou sawest are ten kings, which have received no kingdom as yet; but receive power as kings one hour with the beast. These have one mind, and shall give their power and strength unto the beast." (Revelation 17:12-13)
When Antichrist appears on the world scene, he will meet with the final 10 rulers and will receive their power and authority for "one hour" (a very short period of time). But, the key we want you to see is that these 10 rulers of these final 10 supernations are alive and well immediately after they give their power and authority to Antichrst.
Then, Daniel 7:7-8 tells us that three of these ten supernations are totally plucked up and destroyed. Former Satanist, Cisco Wheeler, told me that her Dad (a minor Illuminati leader) told her several times while she was growing up, that, when she saw Antichrist arising on the world scene, she had 12 days to get out of the United States, because the Illuminati planned to destroy America on Day 13.
Therefore, America cannot suffer such devastation that she will fall as a nation, until after Antichrist arises. Remember this when you hear people predicting total collapse or total devastation in the immediate timeframe. We will be hurt enough financially so that the Fascist Economy can be brought into place. We will be hurt in other areas badly enough that the Illuminati can carry out their plans. But, we will not suffer economic collapse or enough damage in other areas that we cannot recover.
Until Antichrist arises.
These verses, along with Daniel 7:7-8 (NEWS2363), governs the affairs of men today!