Bookstore Resources
New Items
View The Trailer for the new DVD "One Nation Under Siege "
Our Nightmare Is Beginning
Prepare to be instantly propelled into a seamy world dominated by spying, tracking, and control -- in our own backyards, and against you and me!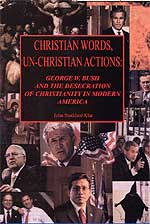 Bush's Actions NOT Christian
Untold millions of American Christians believe President Bush to be a Born Again Christian -- even though his fruits are uniformly evil.
Author also demonstrates that Bush is really a ravenous "wolf in sheep's clothing" (Matt 7:15-16) and that he has seriously ravaged the genuine Church of Jesus Christ
Fulfillment of Rev 6:8?
Clearly, this genetically produced Avian Bird Flu fits very tightly into the Illuminati Plan to reduce the population of the world by 66%. Learn the evil plans behind the Avian Flu and how to survive it.
YOU Can Know The Global Plan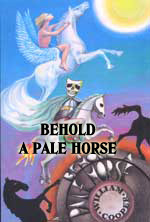 Behold A Pale Horse: THE single most important book!
Former Satanists -- as well as New Age adherents -- consider this book to be THE most important insider revelation concerning the plan to produce the New World Order in all its violence, death and destruction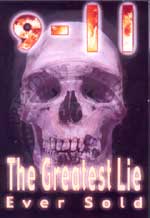 The stark, raw reality is that the official 9/11 story has become the 'Greatest Lie Ever Sold", plus we are being prepared for the next staged event, which will collapse our entire Constitutional system!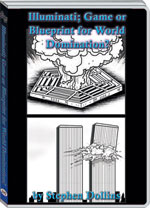 In nine pertinent playing cards of the "Illuminati New World Order" Game, how did the inventor know -- in 1995 -- the three targets of the 9/11 attacks? How did he know also the correct plan in the near future? Why do his cards predict the appearance of Antichrist and the Rapture as the last two events of the Illuminati Plan?
The Fed is a privately owned banking cartel that issues our currency, establishes interest rates, and operates to make a profit for its private shareholders.
Establishing a private bank with the powers held by the Federal Reserve was a dream of American Illuminati from 1776 to 1913, when the law finally passed.
Federal Reserve has always held the American economy by the throat. Upturns and Downturns in the economy can now be manufactured at will
POPULAR COMBOS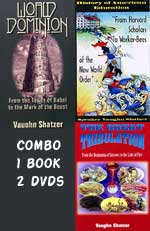 Best of "Word of Prophecy"! Save $10 over buying them individually. Pastor Schatzer expertly explains how Bible prophecy is being fulfilled in today's news.
COMBO package consists of 2 DVD's and 1 book.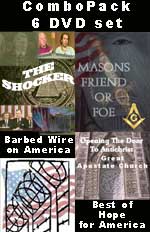 Best of Hope For America! The Skill of Dave Wegener is that he finds video clips no one even knows existed!
Save $20 over buying individually! Nearly 11 hours of instruction
Big Savings on Closeouts and sale items

Savings from 50-75% off! Help us by buying our overstocks!
---
Video proves, through Bush's own words, that the reason he invaded Iraq and Afghanistan is that he was fulfilling a plan devised in 1580-1600 between Sir Francis Bacon and Queen Elizabeth I .
We also reveal the role of our Masonic Founding Fathers in establishing America

Complete section explaining this Genocide currently being spread to 1 billion people worldwide by American forces

"President Bush:
Evil vs Good Fruits"
Directory of all news articles
Free Radio Transcripts

Free Newsletter Archives

Freemasonry

What Saith Rome

Teachings from the Catechism

Bookstore

Meet the Staff

Weather Control

School Shootings

Understanding Clinton