New "Signs of the Times" DVD
"Thy Kingdom Come"
Now Is The Time For You To Prepare
NOW is the time for Christians to start praying for Jesus' Kingdom and His Second Coming! Not only are we instructed to pray for His coming but this is the first prayer we are supposed to offer each morning!
The Apostle John expressed this sentiment about Jesus' Kingdom in another way when he exclaimed, "Amen, come quickly, Lord Jesus"!
Thy Kingdom Come (Matt 6:10) is part of the Lord's Prayer and yet most Christians are woefully ignorant of its true significance.
Dr. Missler offers fresh insight into the following questions: 1) Are you ready? 2) Do you understand what is about to occur? 3) Does your behavior now really matter later? http://www.cuttingedge.org/detail.cfm?ID=2051
---------- This Week's Hot News ----------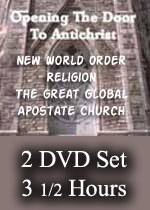 I. Is the Southern Baptist Convention ready to endorse President Obama?
If these Baptists endorse this President, the foretold Apostasy of the Christian Church will hit a new high-water mark and will literally open the door to Antichrist.
NEWS BRIEF: "Southern Baptist Convention to praise Obama?", Christian Citizens.org, 6/23/2009
"Southern Baptist moving toward liberalism - A Resolution to Honor Barack Obama by Southern Baptist"
"Conservative Bible believing Christians are in shock that a proposed resolution honoring President Obama has been endorsed by Southern Baptist President Johnny Hunt. President Obama who spent his career as a US Senator promoting anti-Christian policies and has pushed this nation away from its Christian heritage. Yet SBC President Johnny Hunt is pushing for a resolution to honor President Obama."
The author of this article then lists two major areas where President Obama's position is so anti-christian that no genuine Bible-believing Christian should ever support his Presidency.
1) Abortion - "President Barack Obama has spent his career pushing the anti-christ agenda of promoting abortion . Do we wish to honor a man who promotes federal funding of more abortions (murder of innocent babies)? This man is not worthy of honor, but should be condemned for pushing an ungodly agenda."
2) Gay/Lesbian Agenda -- This week, Obama began offering expanded benefits to gay partners of federal employees. Discrimination against lesbian, gay, bisexual or transgender employees in the workplace to be banned. Obama strongly supported gay rights during his presidential campaign and is now delivering on his promise to make the United States more gay friendly. In other words, before our eyes we are seeing the destruction of our Christian foundation and seeing it replaced with anti-Christian policies."
Why should we be surprised that the Southern Baptist Convention should honor the President Obama, a 32nd Degree Prince Hall Mason? After all, the Southern Baptist Convention has allowed Freemasons to be hold the highest offices in the organization for the past 100 years. Masons have held the offices of Senior Pastor, Deacons, Sunday School Teachers and offices in the various headquarters of the entire organization.
Therefore, we should not be surprised that the SBC is now determined to honor Masonic President Obamna!
As we return to our featured article, the bottom line warning against the SBC endorsing Obama's Presidency is clear.
"Does the Southern Baptist President and the SBC organization wish to honor President Obama, a man standing against all that we believe? We need a resolution calling upon our liberal Congress and our President to repent, and follow the Bible."
We wholeheartedly concur. Christians who are members of Southern Baptist churches need now to stand up and scream protests over this most ungodly resolution honoring -- and thereby legitimizing -- President Obama's Presidency.
This proposed resolution is another in a long line of examples of apostasy of which the Church of God has been guilty since the end of World War II. Remember that the Apostle Paul foretold in 2 Thessalonians 2 that Antichrist cannot arise until the apostasy of the Church occurs first. Literally, actions like what the SBC plans to take truly do open the door to Antichrist!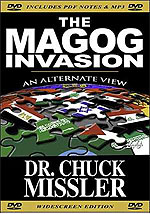 II. As Western Powers continued to attempt to overthrow the Iranian hardline regime of President Ahmadinejad and Ayatollah Khamenei, that regime suddenly got some traction of its own.
First, let us examine the West's continued efforts to negate the election and install the key opposition leader.
NEWS BRIEF: "Obama Rips Iran in Tactical Shift", The Wall Street Journal, June 24, 2009
"WASHINGTON -- President Barack Obama delivered his sharpest criticism of Iran's election and political crackdown ... After days of criticism from Republicans, Mr. Obama opened a White House news conference saying he was 'appalled and outraged' by the threats and confrontations in the streets of the Iranian capital. He declined to confirm whether a U.S. offer of direct talks with Iran will still stand, instead saying he would wait to see how the postelection crisis there 'plays itself out'."
You know the situation is serious when the most powerful man in the world -- the American President -- uses the power of his bully pulpit to severely critize a foreign nation. This criticism should be viewed in its correct light, i.e., as outward evidence that the Illuminati is truly attempting to overthrow the Iranian regime, a threat made quite public a few days ago by Henry Kissinger!
NEWS BRIEF: "Forget Negotiations, President Obama, Seize the Moment , by Newt Gingrich, Human Affairs, June 24, 2009
"... American Presidents who speak out can have a big impact for freedom ... Yesterday, President Obama finally spoke forcefully and eloquently about the aspirations of the Iranian people who are demonstrating in the streets of Iran today. His words, "Those who stand up for justice are always on the right side of history" were particularly meaningful."
Still, Republican Gingrich believes Obama has not gone far enough.
"Still, President Obama is standing by his policy of engagement with the Iranian theocrats ... But the President's policy of engagement with Iran is dead. The protestors in the streets of Iran killed it."
As we have already stated, the hand of Western Intelligence fomenting the street riots is quite clear. These street demonstrations are being used by Western leaders and the compliant Mass Media as proof that the Iranian people want the hardline government of Iran overthrown.
Gingrich concludes: "He can seize this moment to help bring about the end of the planet's number one state sponsor of terrorism, or he can let it pass him by. But he can't go back and negotiate with a leadership that stole an election and turned its thugs loose on the citizens who protested. He can't give legitimacy to a thoroughly illegitimate regime."
NEWS BRIEF: "A call for American boldness in Iran", CFR's Daniel Pipes, The Jerusalem Post, June 24, 2009
"Instead, flux in Iran should invite boldness and innovation. It is time, finally, for a robust US policy that encourages those yelling 'Death to Khamenei' and that takes advantage of the hyperbolic fear the MeK arouses in Iran's ruling circles (first step: end the MeK's preposterous listing as a terrorist organization). As US Rep. Peter Hoekstra (R., Michigan) notes, regime change in Iran becomes the more urgent if the mullahs will soon deploy nuclear weapons."
As you can see from these stories, plus the news stories we reported last week, that the global Illuminati is boldly calling for regime change in Iran, of overthrowing both the political government of President Ahmadinejad and the religious government headed by Ayatollah Khamenei.
But, Russian and Chinese leaders are quietly resisting these overthrow efforts.
Cutting Edge has long maintained that the hardline government currently ruling Iran is exactly the type of government which is needed if Iran (Ancient Persia) is to ally herself with the Russian invasion of Israel at the End of the Age (Ezekiel 38-39). If the world is as close to the appearance of Antichrist as we think, the hardline government of Iran seems protected by this prophecy. If a pro-West leader suddenly rules both the political and religious government of Iran, time would have to pass which would allow for this Liberal type of government to be overthrown so a hardline government can again be established. This seems highly unlikely.
The hardline government of Ahmadinejad and Khamenei felt secure enough to launch a counterattack.
III. Let us examine Iran's counterattack.
NEWS BRIEF: "Iran now cracks down on Mousavi as tensions with West mount", MySinChew.org, June 24, 2009
"TEHRAN (AFP) - Iran intensified its crackdown on opposition leader Mir Hossein Mousavi, with the arrest of staff at his newspaper and vitriolic attacks from the hardline press on Wednesday after he vowed to press on with his campaign against the disputed presidential election."
When Iran feels bold enough to arrest the newspaper staff of Mr. Mousavi, you can take that as a sign that the hardline leadership feels secure enough to start bullying the very man whom Western Intelligence has raised up to fight for regime change, the presidential candidate, Mousavi.
Iran's leadership felt so confident in their ultimate success that they actually set a date for Ahmadinejad to take his oath of office.
NEWS BRIEF: "Iran sets date for Ahmadinejad to take oath of office", Press TV, June 23, 2009
"After winning a landslide victory in Iran's closely-contested and disputed 10th presidential election, Mahmoud Ahmadinejad will be sworn in before parliament between July 26 and August 19. On Tuesday, parliament's board of directors set July 26 to August 19 as the period for the president's swearing-in and the introduction of the new cabinet, IRNA reported."
One of the three candidates for President abruptly withdrew his complaint of election fraud, thereby weakening the case of the opposition against the hardline regime.
NEWS BRIEF: "Iranian Candidate Withdraws Election Complaints: Weakening case of opposition", Gulf News, June 24, 2009
"Tehran: One of the three defeated candidates in Iran's disputed presidential election has withdrawn his complaints about the vote, the official IRNA news agency reported on Wednesday. Conservative Mohsen Rezai, a former Revolutionary Guards head who finished third in the June 12 election according to official results, cited the country's sensitive political and security conditions as reasons for his decision."
" 'I see it as my responsibility to encourage myself and others to control the current situation', Rezai was quoted as saying in a letter to Iran's top legislative body, the Guardian Council. 'Therefore I announce that I'm withdrawing my submitted complaints', said Rezai, who had previously said he had won many more votes than the official tally showed."
Rezai's sudden withdrawal of his election fraud complaint will seriously weaken the case of Mousavi and just might deliver final victory to the hardline regime currently ruling Iran. What we may be seeing here is that this Western pressure on Iran is driving that country's leadership more tightly into the Russian camp. If this is the case, then the fulfillment of Ezekiel 38-39 will be further toward its final completion.
These are exciting times in which to be alive, as we can see the stage being set for the fulfillment of End Times prophecy like never before -- in your Daily News.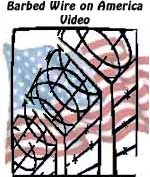 IV. Defense Secretary Gates creates a super "Cyber-Security" system!
This new Internet security force may prove to the precursor to the government clamp-down on all Internet websites!
NEWS BRIEF: "Gates Creates Cyber-Defense Command", The Washington Post, June 24, 2009
"Defense Secretary Robert M. Gates issued an order yesterday establishing a command that will defend military networks against computer attacks and develop offensive cyber-weapons, but he also directed that the structure be ready to help safeguard civilian systems."
Given the explosion of sophisticated enemy capabilities in the area of cyber-space, the Defense Secretary is acting prudently to boost the Pentagon's ability to fight off any enemy attempt to penetrate our computer systems worldwide. But, like most other military capabilities, this system could easily be turned against helpless American citizens -- without our knowledge or consent.
Another fact makes this potential even more troubling: The Pentagon has always acted behind secretive, closed doors, with an absolute minimum of civilian oversight. This new system could act quickly to shut down the Internet for any website which does not agree with the official government position on any subject!
The time is coming when you suddenly will not be able to access your favorite Christian/Conservative website. That time is coming, doubt it not.
The newsletter continues below.
---
"The New Face of Mystical Spirituality" DVD's - $14.99
"Contemplative Prayer"

Takes the participant into a mystical state where the unconscious mind is separated from the conscious, opening the person to supernatural occult forces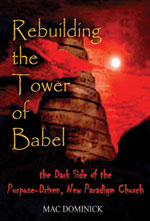 V. "Purpose-Driven" Pastor Rick Warren will be addressing the Islamic Society of North America!
Rick Warren IS doing exactly what he said he would do -- rebuild the Tower of Babel at which all religions of the world can worship!
NEWS BRIEF: "Rick Warren to Speak at Islamic Society Convention", by Eric Barger, World View Times, June 21, 2009
"It shouldn't shock us but this Sunday (June 21) the Indianapolis Star will run a feature story reporting that Rick Warren (author of The Purpose Driven Life and Pastor of Saddleback Church in southern. California) is going to be a featured speaker at the annual convention of The Islamic Society of North America, July 3-6 in Washington, DC. Warren's picture currently appears on the groups website. I do wonder what sort of Purpose Driven church, er, ah, make that 'mosque growth' tips Warren will share with the conference participants? Is peace at any cost worth it Rick?"
We should not be surprised at this Ecumenical effort by Rick Warren, for he clearly told his church a number of years ago that he intended for his "Purpose Driven Movement" to spiritually rebuild the Tower of Babel! Mac Dominick, Cutting Edge author, reveals this sober truth in the book shown above, "Rebuilding The Tower of Babel".
Do you remember the infamous Tower of Babel? We read the story in Genesis 11:1-9.
"AND THE whole earth was of one language and of one accent and mode of expression ... 4And they said, Come, let us build us a city and a tower whose top reaches into the sky, and let us make a name for ourselves, lest we be scattered over the whole earth." (Genesis 11:1; Parallel Bible, KJV/Amplified Bible Commentary)
The Tower of Babel was intended, among other things, to be a common worship center which would have permanently united the world at that time. The construction of the Tower was possible only because everyone spoke the same language. But, the issue before us today is the heart and the intent of Nimrod and his leadership: they wanted to keep the peoples of the world united and they correctly believed that a common religion was the best method to accomplish that goal.
But, God was very unhappy over this turn of events, so He took strong action which stopped the construction in its tracks.
"And the Lord came down to see the city and the tower which the sons of men had built. And the Lord said, Behold, they are one people and they have all one language; and this is only the beginning of what they will do, and now nothing they have imagined they can do will be impossible for them. Come, let Us go down and there confound (mix up, confuse) their language, that they may not understand one another's speech." (Genesis 11:5-8; Ibid.)
The destruction of the Tower of Babel was an act of God's sovereign Will. Therefore, it is of great significance that Rick Warren -- under the leadership of Illuminati banker, Peter Drucker -- has now set out to unite the world's religions so completely that the "Tower of Babel" can be spiritually rebuilt!
This is the true inner heart of Rick Warren. Doubt it not.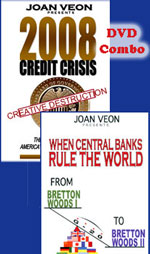 VII. President Obama's new Energy Secretary has announced multi-billion dollar payments to several automakers, entirely consistent with how we would expect a government to act in a Fascist Economy!
The surprise is that the government awarded resarch and development money to a foreign automaker! But, the fine print tells us that Nissan does operate a plant in Tennessee.
NEWS BRIEF: "Ford, Nissan, Tesla's electric plans get $8B jolt in Federal Government loans", Associated Press News, June 24, 2009
"DEARBORN, Mich. (AP) — Cultivating the next generation of fuel-efficient vehicles, the Obama administration said Tuesday it would lend $5.9 billion to Ford Motor Co. and about $2.1 billion to Nissan Motor Co. and Tesla Motors Inc. in a government-industry partnership to build green cars."
"Energy Secretary Steven Chu said the three automakers would be the first beneficiaries of a $25 billion fund to develop fuel-efficient vehicles. The loans to Ford will help the company upgrade factories in Illinois, Kentucky, Michigan, Missouri and Ohio to produce 13 fuel-efficient vehicles."
"Nissan will receive loans of $1.6 billion to retool its plant in Smyrna, Tenn., to build electric vehicles and construct a battery manufacturing plant. Tesla will get $465 million in loans to build electric vehicles and electric-drive powertrains in California. The loans were designed to help auto manufacturers meet new fuel-efficiency standards of at least 35 mpg by 2020, a 40 percent increase over current standards. 'These loans will help the auto industry meet and even exceed the president's tough fuel standards', Chu said at Ford's Research and Innovation Center. 'This means the most fuel-efficient cars in the world must be made right here in America'."
As we have stated before, the Federal Government can now dictate to the automakers which vehicles they must produce. Now, the trick is to convince the American people to abandon their historic love of power and speed and safety for cars that are slower, have less power and are NOT particularly safe during a crash.
The government is already poised to offer a "Cash For Clunkers" program which shall pay the owners of an older, less-efficient vehicle money if they buy a new, more gas-efficient vehicle. This program will entice many consumers, but not close to the majority.
How is the government going to persuade the consumer who wants to hold on to his power and speed car? The only answer which makes sense is the cost of gasoline at the pump. In order to force gas-efficient cars upon the public in a huge way is to convince them that they WANT to buy these new vehicles.
The most likely method which will accomplish this "Green" task is to hit the consumer so hard in his wallet that his financial pain will overcome his love FOR the powerful and speedy cars. We can expect the retail cost of gas to resume its climb toward the $4 mark.
Make your future financial decisions based upon this reality and you will be far better off.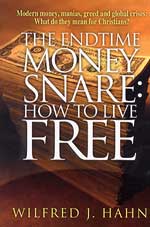 VII. California may start issuing I.O.U.'s instead of cash payments to welfare recipients, people on unemployment and for tax refunds.
Is the Federal Government about to step in to control individual states like it has gained control over banks, insurers and automakers?
NEWS BRIEF: "California will have to begin issuing IOUs next week: Controller warns", Los Angeles Times, June 24, 2009
"Sacramento -- The state controller announced this morning that he will have to begin issuing IOUs next week if California lawmakers and Gov. Arnold Schwarzenegger don't settle on a solution to the $24-billion deficit. As lawmakers in both houses began debating proposals for balancing the budget, Controller John Chiang said he would have to issue warrants starting July 2 because of the state's precarious cash position."
I do not recall any other time in world history where a state is so broke that it pays its cash obligations in IOUs! Try putting that into your bank so you can pay your light bill! So many millions of Californians would become insolvent so quickly that the Federal Government would have to step in to prevent this dire situation.
And, that may be the Plan. We have seen the Bush and Obama Administrations taking rapid steps to overthrow Capitalism so they could fully institute the Fascist Economy. Using the severe economic crisis of the past several years as leverage, the Feds have seized control over the key industries of the entire economy. They can now regulate these businesses at will.
But, the individual states still need to be reigned in. They pose a special problem because the Constitution grants them all powers not specifically given to the Federal Government. With a number of states attempting now to claim that Constitutional right, perhaps the time is now for the Feds to bring them under control. What better way to do this than to grant the states the same kinds of loans which brought banks and automakers under government control?
We shall have to wait to see how this develops. But, watch the situation carefully. If President Obama grants billions of dollars to save California, then you will know that the Feds will control the state in a similar manner as they now control the automakers.
The trend toward the regulatory nature of Fascism will continue unabated.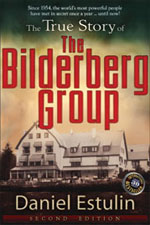 VIII. Governor Mark Sanford admitted publicly today that he has been having an adulterous extramarital affair!
Since Mark Sanford was caught attending a recent Bilderberger meeting, we have to ask whether his adulterous affair was a personal indescretion or part of a plan to bring about some specific goal.
Let us view some facts.
NEWS BRIEF: "Gov. Mark Sanford Confronted on Bilderberg Attendance and Media Blackout", Video by InfoWars, December 19, 2008
"Following a recent press conference, SC Governor Mark Sanford was recently questioned about attending the Bilderberg Meeting in June 2008, and what he thought of the media blackout."
Therefore, South Carolina's popular Governor, Mark Sanford, was listed as an attendee of the Bilderberg meeting in June, 2008, and confirmed that he was there. While Sanford was typically noncommittal about his attendance and dismissal of any conspiracy occurring at the meeting, the fact is that he was an invited guest, which demonstrates that he is a member and that he is sold out to their overall plan for the New World Order.
Therefore, his sexual indescretion is curious. If he acted on his own, he just brought dishonor upon the Bilderbergers and upon himself, his family, and the national Republican Party. But, given his high ranking within the national Republican Party, his adulterous affair may have dramatic consequences.
NEWS BRIEF: "S. Carolina gov. admits extramarital affair", Reuter's News, June 24, 2009
"ATLANTA, June 24 (Reuters) - South Carolina Governor Mark Sanford, who has been seen as a potential candidate for the 2012 U.S. presidential election, tearfully admitted on Wednesday he had been unfaithful to his wife and resigned as chairman of the Republican Governors' Association. Sanford apologized at length for his actions at a news conference after he returned from a secret, private trip to Argentina and ended days of speculation about his whereabouts."
Since the beginning of the Obama Presidency, seasoned observers have wondered if the Republican Party would ever escape the political prison into which it had been cast by the incredible unpopularity of President Bush! From the beginning, President Obama began making decisions with crisp execution and began moving America solidly closer to the New World Order dictatorship.
GOP leaders seemed unable to conceive of a plan to stop this slide into the political abyss. The one thing they seemed to have going for them is Governor Mark Sanford, South Carolina. He was seen as a fresh new face on the political scene and seemed to bring energy and enthusiasm to the Republican Party.
Sanford was even mentioned as a potential presidential candidate of 2012.
Now, both those goals seem to lie in dust.
We shall have to wait to see how this all develops. But, I find the Bilderberger connection a wee bit strange, don't you?
---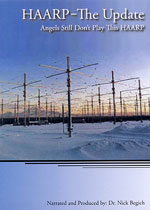 DVD
New Headline News Articles
"Does The Mandatory HDTV Switchover + HAARP + GWEN Towers = Global Mind Control?"
Subtitle: This forced HDTV switchover may represent the final phase in planning for the appearance of Antichrist. Once you realize the enormity of the potential control over minds of people all over the planet, can the Rapture of the Church be God's answer to keep His people from the grasp of the Evil One? Part 1 of 2

--

http://www.cuttingedge.org/news/n2370.cfm