---------- This Week's Hot News --------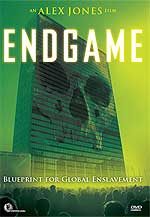 DVD
I. Gulf oil cleanup crews are already getting sick!
The ghosts of the Valdez oil spill speak loudly to us, because almost all of them are now dead!
The greatest contaminant damage might not be from the spilled oil but from the toxic dispersants being poured into the ocean waters.
NEWS BRIEF: "CNN: Almost All Exxon Valdez Cleanup Crew Now Dead, Video, CNN News, June 29, 2010
BP is now using the same types of toxic dispersants in the Gulf oil spill as was used during the Valdez oil spill of March, 1989. This development is incredible since almost all the oil spill workers in the Valdez disaster are now dead, and as we reported last week, Gulf oil spill workers are now beginning to show signs of toxic poisoning.
Let us review this developing situation.
NEWS BRIEF: "Gulf oil spill workers report health problems", Heal Blog, June 5, 2010
"With the massive oil spill in the Gulf of Mexico now in its sixth week, reports of clean-up workers falling unwell are on the rise. Within the past week, they have seen a number of workers hospitalized. Dr. Gina Solomon, a senior scientist with the Natural Resources Defense Council mentioned that is new."
"More than a dozen workers have been treated at local medical centers for flu-like symptoms ranging from chest pain to dizziness, nausea and headaches, presumably due to contact to diverse chemicals emanating from the slick, according to news reports ... More than a dozen workers have been treated at local medical centers for flu-like symptoms ranging from chest pain to dizziness, nausea and headaches, presumably due to contact to diverse chemicals emanating from the slick, according to news reports. The Unified Command in Louisiana ... called back to shore 125 boats helping with the clean-up after medical complaints from crew members."
What kinds of toxins are these oil spill workers being exposed to that would cause these symptoms?
"Dispersants are chemicals used for the oil clean-up. The solvent used after the massive 1989 Exxon Valdez oil spill off the Alaska coast, for instance, was limonene, which can cause skin inflammation and asthma, said Robert Emery, vice president for safety, health, environment and danger organization at the University of Texas Health Science Center at Houston. There's no hesitation that people are getting sick out there in the Gulf of Mexico, Emery said. The key inquiry is what is it that is causing them to get sick."
Now, getting back to the CNN video, above, we learn that President Obama is admitting that his administration is aware of this issue and is addressing it. The President said that, while the levels of toxins in the water and on the shore are showing "huge" increases, that may not be the case out in the Gulf where oil spill workers are toiling.
In other words, Obama seems to be tacitly saying that toxin levels are significantly elevated out in the Gulf by these horrific dispersants. Contaminating the air, ocean and shores with toxic dispersants goes hand in hand with the plan to 'Re-wild" this Gulf shore area.
Obviously, if the fertile area of the Gulf Coast region is severely contaminated, many businesses and fisherman cannot wait 10-20 years for these toxins to be cleaned up. They will move to other areas and/or other means by which to make a living. In 20 years, when these toxicity levels are reduced, many or most of the businesses now depending upon the Gulf for their livelihood are likely to never move back.
The "Re-wilding" of the Gulf Coast will have advanced significantly. (Read full details of this "Re-wilding" plan in NEWS2420)
And, if the Masonic Christ is on the world scene by that time, he will declare this area to be off limits and the law will be changed to forbid any human activity in that region. This is the major danger to having all these storms and oil spills and other disasters occurring repeatedly in certain regions. Antichrist will take note of these repeated natural disasters and of the propensity of mankind to repeatedly pollute the environment and he will declare new laws forbidding human activity in the areas denoted red and yellow on the "Re-wilding map of America".
That is the real danger posed by these repeated disasters in areas like the Gulf Coast.
DVD
II. From an unlikely source, we have received confirmation that authorities have set in place plans to carry out evacuations from the Gulf Shore areas.
NEWS BRIEF: "FEMA Plans to Evacuate Tampa Bay Area In Place? ", Salem-News.com, Salem, Oregon, June 27, 2010
"(TAMPA, Fla.) - FEMA has plans to evacuate the Tampa Bay area in the event of a controlled burn of surface oil in the Gulf of Mexico, or if wind or other conditions are expected to take toxic fumes through Tampa Bay, according to a report by Maryann Tobin in the Hernando County Political Buzz Examiner. Tobin has been a freelance writer for more than twenty years, writing for local publications in New York and Florida. "
"Maryann Tobin's news story has generated high reader interest. It's obvious that the Gulf oil spill continues to be the leading story in the media as long as the oil well remains uncapped and the threat of exposure to environmental hazards like benezene exists ... FEMA may use their hurricane evacuation plan for Tampa. Tobin reported that, "plans would be announced in the event of a controlled burn of surface oil in the Gulf of Mexico, or if wind or other conditions are expected to take toxic fumes through Tampa Bay."
Plans for Martial Law and massive evacuations do exist in the plans of the Global Elite. Every single major city has such plans in place. Are we going to see massive evacuations undertaken because of this Gulf Oil Spill? There is no way of knowing at this point, but this entire scenario is real enough to give us all reason to pause.
UPDATE
Hurricane Alex will not plow through the middle of the oil spill, but the waters created from this storm have already curtailed oil recovery efforts. While this storm is raging, the oil spill will continue, with 100% of it releasing into Gulf waters.
NEWS BRIEF: "Rough seas halt oil skimming operations off Gulf Coast", The Associated Press, June 29, 2010
"NEW ORLEANS — BP and the Coast Guard are sending oil-scooping skimming ships in the Gulf of Mexico back to shore because nasty weather is churning up rough seas and powerful winds. U.S. Coast Guard Lt. Dave French said Tuesday that all efforts had been halted for now off the Louisiana coast."
"Although Tropical Storm Alex was projected to stay well away from the spill zone before possibly making landfall as a hurricane over Mexico, its outer edges were causing problems out in the Gulf. Wayne Hebert, who helps manage skimming operations for BP, says all nearshore skimmers were idled off the coasts of Florida, Alabama and Mississippi."
"Waves were as high as 12 feet Tuesday in some parts of the Gulf."
This hurricane was the first June storm in a good many years, a fact which seems to foretell an active hurricane season. Some forecasters believe that as many as 20 hurricanes may form in the Gulf of Mexico this season. If this forecast turns out to be accurate, the effects of the oil spill polluting beaches and killing wildlife could be magnified greatly.
However, this is not the full story. As we stated in our article, NEWS2420, a strong hurricane scoring a direct hit on the oil spill area could wash tremendous amounts of oil over the beaches in the area. The pollution from the oil spill and the toxic dispersants could ruin much of the beach areas and the fertile land close to the beach. A Category 5 hurricane could create storm surges that could pollute vast areas of the land.
How many hurricanes this season will score a direct hit on the oil spill area?
DVD
III. The Federal Government is using the oil spill as an excuse to introduce new and significantly restrictive, regulations on oil operations.
This is the Fascist Model which we have noted previously in the industries of banking, insurance, health care, and the automotive industry, where the government uses a crisis as the excuse to introduce heavy new regulations.
This is the essence of the Fascist Model. It appears that the time has come for the international oil industry to come under heavy government control. Read full details in NEWS2317, entitled, "Financial Coup Completed: American Economy Now A Tightly Controlled, Severely Regulated Economy".
NEWS BRIEF: "Tighter regulations to follow Gulf oil spill: U.S. government is set to flood the offshore drilling industry with new laws and regulations", Reuter's News, June 25, 2010
"With oil still flowing into the Gulf of Mexico, the U.S. government is set to flood the offshore drilling industry with new laws and regulations. The Obama administration has vowed to move forward with aggressive regulations for oil and natural gas companies operating in federal waters, despite a federal court's ruling overturning its six-month moratorium on deepwater drilling.
"Ultimately, the oil disaster is almost certain to reshape the role government plays in overseeing oil and natural gas exploration and production off the U.S. coastlines."
Big International Oil is huge enough and powerful enough that, ultimately, an equally big and powerful international government is going to be required to reign them in. But, isn't that what the Illuminati Plan is heading for?
Of course, that is the ultimate plan and this oil spill is helping get the Global Elite to that point.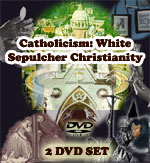 DVD
IV. Is Justice finally going to be realized in the massive sexual molestation of innocent children by Catholic priests?
Will people finally realize that Roman Catholicism is not Christianity, but is a practice of White Magic Witchcraft, as the DVD shown left proves?
NEWS BRIEF: "Court lets Vatican-sex abuse lawsuit move forward", The Associated Press, June 28, 2010
"A lawsuit against the Vatican that had been dismissed as a publicity stunt moved forward when the U.S. Supreme Court refused to hear an appeal from the Holy See. Monday's development represents a significant advance for what many believed to be a long-shot claim that the Vatican bears legal responsibility for molester priests."
I find this development to be earth shattering because the current American Supreme Court is comprised of five Roman Catholic Justices! In our News Alert for May 26, 2009, we noted that President Obama had created a strong Catholic majority on the High Court when he nominated Sonia Sotomayor to replace David Souter.
Quoting pertinent excerpts:
"Finally, the fact that Sonia is a Catholic gives me additional cause for concern. You see, Sotomayor will replace David Souter, whose religion is Episcopalian. Therefore, she adds one more Catholic vote to the High Court. In late 2005, we posted an article from Southwest Radio Bible Church warning that Samuel Alito was Catholic and would be the 5th Roman Catholic justice on the bench."
"Presidents Bush, Clinton and Reagan quietly added Roman Catholics to the Supreme Court, and few people even noticed. Justice Alito gave the Vatican the first Supreme Court majority in the history of America. And, Sotomayor now will give the Pontiff control over 6 of the 9 justices of the United States Supreme Court."
We realize that Elena Kagan is a follower of Judaism -- at least officially. But, she is replacing John Paul Stevens, who is a Protestant. Therefore, the Catholic hold on the High Court will remain unchanged. Therefore, I find it very significant to realize that a Catholic Supreme Court would buck the Vatican on this issue.
The Justices must believe that this issue of sexual molestation of boys and men by Catholic priests is so serious and so widespread that they had to vote to continue to process of bringing Justice against the Holy See. Indeed, as the DVD shown above -- "Catholicism: White Sepulcher Christianity" -- proves that Catholic priests have been sexually molesting boys, young women and married women through the Confessional for the past 1,200 years!
Now, let us return to our featured article:
"The high court's decision not to stop the lawsuit means the clergy sex abuse case will go to trial in an Oregon district court. 'I have known for 25 years that all roads lead to Rome', said Jeff Anderson, the Minnesota attorney who represents the plaintiff. 'This is the beginning for us of a new journey, a uniquely difficult odyssey'."
Anderson, who has represented hundreds of abuse victims and has tried for years to sue the Vatican, said he hoped to persuade a judge that he should be allowed to depose Vatican officials. Jeffrey Lena, the American attorney for the Holy See, argued the Vatican is not responsible for individual priests in dioceses, saying the existence of the priest in the case 'was unknown to the Holy See until after all the events in question'."
I am shocked that the Vatican attorney would use a line of defense which has been proven false many times during the past several decades. Cutting Edge posted an article on this subject about nine years ago. Please take a moment to read our NEWS1656, entitled, "PEDOPHILE CATHOLIC PRIEST CONFESSED DIRECTLY TO THE POPE IN 1973, BUT "HIS HOLINESS" TOOK NO ACTION. LATER, OVER 50 CHILDREN WERE MOLESTED AND RAPED!"
As this gut-wrenching legal process moves forward, we will be exposed to a side of the Roman Catholic Church which is unfathomable to the average person. You will hear of sexual crimes against young boys which will tear your heart out. You will probably also hear that priests have been preying on young women and married women in the confessional for the past 1,200 years (
Read full details in:
NEWS1614, "ROMAN CATHOLIC PRIESTS ABUSING CHILDREN CONSTANTLY! THE EVIL CONFESSOR!"
NEWS1670, "PROOFS THAT THE SEXUAL SINS OF ROMAN CATHOLICISM HAVE EXISTED LONG BEFORE THE 40 YEARS ADMITTED TO BY PRIESTS OF TODAY" - Part 1
NEWS1671, ""PROOFS THAT THE SEXUAL SINS OF ROMAN CATHOLICISM HAVE EXISTED LONG BEFORE THE 40 YEARS ADMITTED TO BY PRIESTS OF TODAY" - Part 2
"Forced celibacy, auricular confession and some aspects of the priest's training, render a
Roman priest a sexually-abnormal person or a sex pervert." -- "I Was A Priest", published 1949
"This vow of celibacy is the greatest hoax invented by Romanism" - Ibid.
"The forced law of celibacy has destroyed him." - Ibid.
Let us hope and pray that this legal process will reveal the true inner heart nature of the Roman Catholic Church -- literally the "church" from out of the Abyss!
Rome is literally a "church" entangling her adherents in a practice of White Magic Witchcraft! That is the reason her priests commit such abnormal sexual sins. They are practitioners of Witchcraft, which allows them to prey upon people without conscience or remorse.
Since the Illuminati plans to have the Catholic Pontiff fulfill the prophetic office of False Prophet (NEWS1052), people need to understand the true inner nature of this system from Hell.
NOTE: This newsletter is continued following our Twitter announcement.