WEEKLY UPDATES FROM Cutting Edge Ministries, www.cuttingedge.org
7/3/2004      Over 1,200 Articles Posted! Nearly 100,000 People Downloading A Salvation Page Per Year! (Isa 55:11)
---
---------- Inspiration For the Week--------"Them also which sleep in Jesus will God bring with Him." 1Thessalonians 4:14
Let us not imagine that the soul sleeps in insensibility. "Today shalt thou be with me in paradise," is the whisper of Christ to every dying saint. They "sleep in Jesus," but their souls are before the throne of God, praising Him day and night in His temple, singing hallelujahs to Him who washed them from their sins in His blood. The body sleeps in its lonely bed of earth, beneath the coverlet of grass. But what is this sleep? The idea connected with sleep is "rest," and that is the thought which the Spirit of God would convey to us. Sleep makes each night a Sabbath for the day. Sleep shuts fast the door of the soul, and bids all intruders tarry for a while, that the life within may enter its summer garden of ease. The toil-worn believer quietly sleeps, as does the weary child when it slumbers on its mother's breast.
Oh! happy they who die in the Lord; they rest from their labours, and their works do follow them. Their quiet repose shall never be broken until God shall rouse them to give them their full reward. Guarded by angel watchers, curtained by eternal mysteries, they sleep on, the heritors of glory, till the fulness of time shall bring the fulness of redemption. What an awaking shall be theirs! They were laid in their last resting place, weary and worn, but such they shall not rise. They went to their rest with the furrowed brow, and the wasted features, but they wake up in beauty and glory. The shriveled seed, so destitute of form and comeliness, rises from the dust a beauteous flower. The winter of the grave gives way to the spring of redemption and the summer of glory. Blessed is death, since it, through the divine power, disrobes us of this work-day garment, to clothe us with the wedding garment of incorruption. Blessed are those who "sleep in Jesus." [C.H. Spurgeon, "Morning and Evening Devotions", A.W. Tozer CDROM Library] http://www.cuttingedge.org/detail.cfm?ID=599

---------- Bookstore Resource Update ----------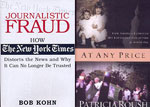 * SPECIAL OFFER! "Journalistic Fraud" Book and "At Any Price Saudi Oil" Book - Save $5 - These two books are so very timely in today's global events. "Journalistic Fraud" proves our teaching that no citizen can trust major news sources to get the truth. "At Any Price" proves that our own government does not protect the very citizens whom they are sworn to protect. As the world hurtles toward the "Final Birth Pangs" to produce Antichrist, the truths found in these two books should open people's closed minds to the truth!
"Journalistic Fraud" was originally $25.99 while "At Any Price" - Was originally $22.99 for a total purchase retail of $48.98; by buying these two books for only $14.98, you will save $34 over the original purchase retail. Both books are hardcover --

http://www.cuttingedge.org/detail.cfm?ID=760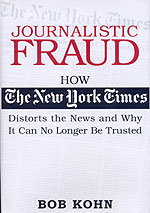 * "Journalist Fraud: How The New York Times Distorts The News and Can No Longer Be Trusted" - Was originally $25.99, now only $9.99 -- "Once you've read this book, you'll never read the Times -- or any newspaper -- the same way again". No one can trust the news from major outlets, or the news generated by the major news makers, as the truth. Once you realize this fact, you are on your way to seeing the truth behind the mask. For over 100 years, the New York Times has purported to present straight news and hard facts. But, this book shows that "straight" news has a crooked mission: to present the paper's editorial agenda, repackaged and varnished with the gloss of "objective journalism". It's a fraud, being perpetrated on a trusting public led to believe they are reading straight news. The author scrutinizes the subtle, often insidious methods used to distort the news, secretly promoting the paper's political agendas and spreading its dangerous form of propaganda. And the corruptive influence touches all of America. Hardback, 321 pages - http://www.cuttingedge.org/detail.cfm?ID=758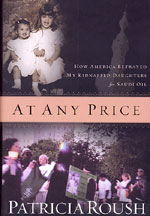 * "At Any Price: How America Betrayed My Kidnapped Daughters For Saudi Oil" - Was originally $22.99, now only $9.99 -- Pat Roush had children from a Saudi national who proved to be mentally unstable. Pat attempted to leave Saudi Arabia with her children, but was stopped by the Saudi government. Even though Saudi Arabia was "friendly" to the United States and even though she had signed the 1996 "Convention on the Rights of the Child", the Saudis resolutely refused to allow Pat to leave with her children. Pat expected that her American government would step in to pressure the Saudis to release her children; imagine her surprise to learn that love of oil meant more to American officials than official loyalty to an American citizen. -- http://www.cuttingedge.org/detail.cfm?ID=759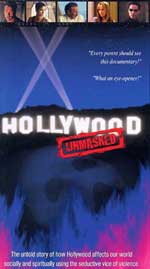 * "Hollywood Unmasked" - Video - This in-depth and thoroughly documented exposé hosted by Dr. Jason D. Kovar clearly and without a doubt reveals just how Satanism and New Age Philosophy has and continues to have an influence on today's motion pictures, as well as those of yesterday. This exposé which focuses on the violence found in much of today's movies will have you at the edge of your seat as deceptions unfold before your eyes.
Learn the shocking truths of Hollywood:
Hollywood's Unwritten Rules -- 1) No Moral Absolutes can be presented; 2) Hollywood's Mission - Push the envelope, tear down moral society; 3) Columbine Effect - Tear at people's minds till they snap; 4) Hollywood and Pornography - leaving your mind at the door and join the sex party; 5) The W.W.F. Flesh Fest - Brutality plus lots of flesh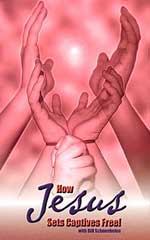 * "How Jesus Sets The Captives Free" - Video - Jesus is THE answer to anyone afflicted with demonic activity or possessed, or who has generational witchcraft in their background. Most Christians are not aware of the power that demonic oppression holds over lives. Former witch Bill Schnoebelen assists people in the various outworkings of demonic activity: Troubled relationships, fear, guilt, anger, unforgiveness. Bill brings an intimate understanding of Witchcraft, Freemasonry, Mormonism, Satanism, drugs, multiple personalities and other serious abuses. Bill shows exactly how a person must pray to gain complete spiritual freedom from Freemasonry, many cults, Satanic groups and even the New Age Religions. Message is thoroughly based on Scripture.
If you have friends or family who need to be set free, this video is a must see.
2 hours, 40 minutes --

http://www.cuttingedge.org/detail.cfm?ID=753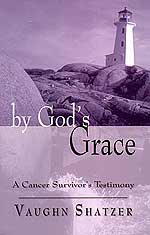 * "By God's Grace: A Cancer Survivor's Testimony" - Book - Wonderful hope to all who are facing cancer or other terrible illness, or who know someone who is. Prior to receiving Jesus Christ as his personal Savior, Vaughn Shatzer was lead guitar player with a Rock band. Once saved, Shatzer and his family served the Lord with their time, talent and treasure. In 2000, Shatzer was diagnosed with cancer of the spine and abdomen. His life-changing story will be an encouragement to your heart. This fiery trial brought the entire Shatzer family to a new level of trust, faith, patience, experience and hope in God. Shatzer speaks from his heart of all the many testimonies of how God answered prayer, imparted Divine Wisdom from His Word, and gave divine appointments for witnessing, through his terrible cancer trial.
The greatest lesson the Shatzer family learned: God's Grace is sufficient through all trials, even when we are "walking through the shadow of death". (Isaiah 43:2) http://www.cuttingedge.org/detail.cfm?ID=755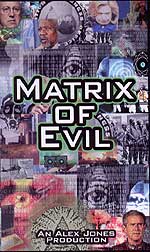 * "Matrix of Evil" - Video - The final police state patterned after Hitler's Nazi Germany is nearly here! The Illuminati has gotten complete control of every segment of our society through their Dialectic Struggle of "Disaster - Propose Solution" formula. Contains footage from speeches and conversations with Alex Jones, Congressman Ron Paul, Colonel Craig Roberts, Congresswoman Cynthia McKinney and Frank Morales. Expert analyses of the USA Patriot Act and the latest police state developments. The latest revelations concerning cashless society control grid, satellite tracking, cellphone tracking, DARPA surveillance, the end of Posse Comitatus, the federalization of local police and governments. This film is full of documents and archival news clips. Runtime over two hours. - http://www.cuttingedge.org/detail.cfm?ID=648

---------- This Weeks Hot News ----------
I. Developments in Iraq thoroughly dominated the news of this past week. Let us carefully examine several events which demonstrate the true condition in that war-torn land. Once again, you will discover that the truth is often the opposite of the Mass Media slant.
A. Secretly, without fanfare, American administrator, Paul Bremer, handed over "control" of Iraq to the Interim Governing Council, two days ahead of time. Ostensibly, this accelerated date of handover was carried out in order to forestall any spectacular attack or sabotage aimed at the original June 30 sovereignty transfer date. However, the way in which the handover was carried out produced an aroma of weakness in the face of insurgent attack.
NEWS BRIEF: "Sovereignty handed to Iraqis early", Knight Ridder Service, reprinted in The State, June 28, 2004
"BAGHDAD - The United States handed formal sovereignty to an interim Iraqi government early Monday during a five-minute, hastily arranged ceremony that had been moved up by two days to foil insurgents whose attacks might have marred the power transfer. The historic end to the controversial 14-month occupation took place at 2:26 a.m. Eastern Standard Time in front of a small group of officials and journalists in the office of Prime Minister Ayad Allawi, deep within the heavily-fortified military base known as the Green Zone. Utterly devoid of pageantry, the event was not broadcast live on television, and it was over before ordinary Iraqis became aware of it ... Shortly after the handover, Bremer flew by helicopter to Baghdad's main airport and departed, after 13 months in office ... The power transfer means that Allawi and his 33-member cabinet now control the government and its ministries..."
This surprise, secret transfer of official political authority to the Iraqi Interim government demonstrates the incredible weakness of our military/political position within the country right now. Had we really been in charge of the situation in Iraq, we would have handed over power in the middle of the day, right out in public, in a ceremony full of pomp and circumstance, and covered by the Mass Media around the world. Therefore, this secretive 5-minute transfer totally devoid of any ceremony screams volumes as to the extent of American weakness in Iraq.
From the moment Paul Bremer handed the legal paperwork necessary to transfer "official" sovereignty to the Iraqi Prime Minister, astute people throughout the world were commenting on the superficiality of the whole process. The entire concept of turning control of Iraq over to a group comprised mostly of former Saddam party loyalists at this early stage in the conflict -- and before the war is won -- makes no sense whatsoever until you remember that American immunity from War Crimes ended July 1. Therefore, the Bush Administration transferred official, legal responsibility for any action after July 1 to the Iraqi Interim Council.
The occult nature of the numbers above, 13 and 33, also speak volumes as to the true agenda of events. The Bush Administration is on course to use the Iraqi war as the means by which to further the global agenda planned to bring about the "Final Birth Pangs War" so Antichrist may arise.
Now, let us examine the superficial nature of this entire sovereignty transfer. We shall quote again from this article, above.
"The United States and its coalition allies will remain the most important players in Iraq's future, however, and American soldiers will continue to fight and die in Iraq. Indeed, the fact that nearly 160,000 U.S. and multi-national troops will remain in the country may make it difficult for average Iraqis to accept that the "occupation," in the practical as opposed to legal sense, has ended. The soldiers will continue conduct patrols and raids in search of insurgents, closing roads, stopping cars and breaking down doors when they deem it necessary, sometimes without consulting Iraqi authorities. Officials say they are still negotiating how U.S. forces will coordinate with the new Iraqi government."
A British news outlet understood the truth behind the glittering facade.
NEWS BRIEF: "Iraqis seek more than symbolism", BBC News, 29 June 2004
"Such was the secrecy surrounding the early transfer of authority that a jumpy Coalition Provisional Authority (CPA) official initially asked the assembled journalists not to even report on it until an hour-and-a-half after it was all over ... It was at precisely 1026 Baghdad time on 28 June 2004 that the American military occupation of Iraq was formally declared over. What began last year with a bang ended with barely a whimper - officially at least. To polite applause, Mr Bremer described himself as the 'ex-administrator' of Iraq and then, wearing a suit and his trademark sand-coloured combat boots, he promptly made for the airport. The CPA had officially ceased to exist, two days ahead of schedule..."
"But once the surprise was over, what had actually changed? Less than 24 hours after the handover, three US marines were killed in a roadside bomb in Baghdad. US troops are staying put ... Never mind that the Americans helped prepare the podium, that Saddam Hussein will remain under US guard - even if legally he is in Iraqi custody. Mr Allawi announced that the new government had 'total sovereignty' over the former dictator."
By strutting out the captured dictator at this moment to appear in Iraqi court before an Iraqi judge for War Crimes had to be coldly calculated as a major symbol of this supposed sovereign power to prevent the new government from being stillborn before it could begin functioning. The new government had to immediately hold out to the Iraqi people a symbol that they really did have authority and power. Dragging Saddam to court just hours after the handover was complete presented exactly the type of symbol for which both the Americans and the members of the Iraqi Interim Council were looking.
Once again, we hear echoes of Vietnam in these developments. For several years prior to the day American forces left South Vietnam (29 March 1973), President Nixon and Henry Kissinger repeatedly vowed to build the South Vietnamese government, military and police forces up so they could win their own war! American might set the South Vietnamese government in power, sustaining it until the day we left. North Vietnam waited almost exactly 2 years before they launched their successful invasion which toppled the hapless government -- on the first day of Beltane, 30 April 1975 ("Expendable Elite", Lt. Col. Daniel Martin, p. 322-324).
This equally hapless Iraqi government has had only a few short months to "prepare" to take the reins of leadership. They face an intractable insurgency force which will not take two years to strike. Likely, the Iraqi Interim Government will stay in power only as long as the American and British forces maintain them.
B. Saddam Hussein was suddenly thrust into the media spotlight as he appeared before an Iraqi judge to answer War Crimes charges.
NEWS BRIEF: "Defiant Saddam appears in court", BBC News, 1 July 2004
"Iraq's ex-leader Saddam Hussein has made a defiant first appearance before an Iraqi judge, branding President George W Bush as the 'real criminal' ... He arrived in handcuffs and chains at the court near Baghdad airport to hear charges of war crimes and genocide ... TV pictures of the hearing were released to international broadcasters shortly after the hearing finished. The images - cleared for broadcast by the US military - were the first of Saddam Hussein since his capture in December ... Saddam Hussein, described by reporters at the hearing as both defiant and downcast, denounced the proceedings as 'theatre' and questioned the validity of the law he was to be tried under."
Saddam was correct about one thing: the entire episode is "theater". As we stated, above, the timing of Saddam's "trial" is suspiciously close to the handover of sovereignty. Many Iraqi people may feel such a joy that Saddam is finally being brought to justice that they will feel loyalty to the new governing council.
In the court proceedings, Saddam was said to be defiant. He rejected charges that he violated international criminal law when he invaded Kuwait, simply because he reiterated his long-standing contention that Kuwait was historically part of Iraq. In this assertion, Saddam is entirely correct. Kuwait was carved out from Iraq in 1961 when the British arbitrarily decided to create that nation out of thin air. Initially, Iraq protested this action and sent troops to the border; however, when Britain threatened military action, Iraq stopped her forces, eventually recognizing Kuwaiti sovereignty (1963). ["Historical Iraq", Global Security.org]
IF Saddam is allowed to present any kind of public defense, he has the potential of delivering some politically damaging blows to President Bush. He can publicize the reality that the American CIA was instrumental in raising Saddam up originally in 1968, that he was our darling throughout the war with Iran, and that we gave him every bit of power and military capability he ever possessed. For this reason, American officials would be wise to either close the "trial" to the public or announce a delay in the actual trial under well after the American Presidential election.
C. Iraqi Prime Minister Allawi may have more reason to insist upon gaining operational control of Saddam and his 11 operatives than "meets the eye".
NEWS BRIEF: "Saddam's "Dirty Dozen" Will be Allawi's Hostages", DEBKAfile Special Report, June 29, 2004
"Almost the first action taken by the interim Iraqi prime minister Iyad Allawi on Day One of Iraqi sovereignty, June 29, was to announce that his government would take legal custody of ex-ruler Saddam Hussein and eleven top ousted Baath leaders the following day. Among them, are Saddam's cousin Ali Majid, known as Chemical Ali ... there was more than meets the eye about the instant handover of the deposed president to his newly-sovereign successor and the foot-dragging on his trial. What Allawi did not tell the media is that he aims to keep Saddam and his circle under tight control and on tenterhooks, as hostages of the new regime ... Intensely aware of the security concerns weighing down on his administration, the Iraqi prime minister understands full well that both his political future and physical survival depend on his skill in managing the twilight zone in which Iraqi Baath insurgents and their allies collide with the 130,000 American soldiers shoring up his regime."
"From the moment he assumed office, he became a prime target for assassins. His murder would provide a short cut for the Iraqi Baath and al Qaeda seeking to topple the Iraqi administration provisionally installed to assume sovereignty and shepherd Iraq to a democratic election. Allawi realized he needed some urgent life insurance, an ace in the hole for his survival. What he has done, therefore, is to gain control of Saddam and his top 11 regime officials as hostages to guarantee his life. The insurgents will be given to understand that violence against the prime minister will be met with the fast trial and execution of a member of Saddam's 'dirty dozen'. It will therefore be in Saddam's vital interest to keep his successor in good health."
In most news stories, a hidden "rest of the story" is usually lurking. Prime Minister Allawi has been under a publicly-stated death threat for weeks now. He might have urged American officials to allow him to drag Saddam into court immediately after assuming titular power as a public show of strength, while privately threatening to murder him and his former ministers if the insurgents get too close to toppling him.
However, the major flaw in this argument is that the insurgents might not really care if Saddam and his men are executed. After all, Saddam seemed to leave the field of battle very quickly after two weeks of more success than anyone ever thought he could achieve against Coalition Forces. He did not blow up any bridges leading to Baghdad, he did not flood the River Basin as any novice commander would have done, and he failed to build any defenses for Baghdad even though he had more than two years advance warning. Listen now to the allegations of Former Russian Prime Minister Primakov so you can understand that, perhaps the true Iraqi patriots now in control of the insurgency might really hate Saddam in their deepest hearts.
NEWS BRIEF: "'Saddam, US had pre-war deal' ", news24.com, 24/06/2004, http://www.news24.com/News24/World/Iraq/0,,2-10-1460_1547794,00.html
"Moscow - Former Iraqi leader Saddam Hussein cut a deal with the United States before the March 2003 invasion of Iraq, former Russian prime minister Yevgeny Primakov said in an interview published on Thursday. 'There was an understanding with the Americans, as paradoxical as it may seem', Primakov told the Russian daily Gazeta in a lengthy interview. 'Why weren't the bridges of the Tigris blown up when the American tanks approached Baghdad? Why weren't Iraqi aviation and tanks used, and where are they now?' asked Primakov, a former head of the Russian secret service and a specialist in Arab affairs who was formerly on good terms with Saddam. 'Why was there an immediate ceasefire? Why was there practically no resistance a year ago?' he added."
These are very good questions, and Cutting Edge was asking them one year ago! When Saddam ordered his troops to strategically withdraw from the field of battle in Baghdad, nothing made sense. The Iraqi Army had stalled the advance of Coalition Forces in the first two weeks of battle, without using any of her advanced attack helicopters, any of her modern anti-tank weapons, any of her tactical theater missiles, any of her tanks, any of her anti-aircraft missiles, and any of her fixed-wing aircraft. Everyone assumed that Saddam was holding these weapons back to use during his fight for Baghdad.
Yet, as soon as the battle began to be joined for Baghdad, Saddam's army vanished -- almost like magic. Observers wondered where the soldiers had gone, giving rise to speculation that they had discarded their uniforms to become civilians so they could melt away.
Primakov is a man in position to know the dirty inside secrets. His accusations that Saddam was really an insider who gave his country away before the battle even really began carries a great deal of weight. A lot of questions are answered when we believe that Saddam was an insider; in fact, Cutting Edge has been teaching since 1991 that Saddam Hussein was as controlled by the Illuminati as was President George H.W. Bush, and as is President George W. Bush now.
If the insurgent leadership knows all these facts, and they probably do, they just might want Saddam dead as badly as any Iraqi court. His inside deal with President Bush has cost Iraq the loss of tens of thousands of civilians and the permanent uranium pollution which will leave the land totally inhabitable in just two decades. The insurgents just might consider Saddam to be of no worth as a "hostage".
Then, Primakov had one more revelation to deliver: Saddam's capture might have been faked.
"Primakov, who now heads Russia's chamber of trade and industry, also cast doubt on the authenticity of footage of Saddam's reported capture that circled the world on December 14. 'They showed two soldiers with guns with palm trees in the background near the hole (where Saddam was reportedly hiding). At that time of year, date palms are never in bloom', he said. 'Finally, any man can tell you that such a long beard (as Saddam had when he was reportedly caught) could not grow in seven months', he said. 'All evidence suggests that Saddam surrendered earlier and the story of the hole was invented later', he said."
"Primakov, who was also Russian foreign minister, made two secret trips to Iraq at the request of President Vladimir Putin, shortly before the invasion by US and British troops."
If Primakov casts doubt on the official version of Saddam's arrest, he opens a Pandora's Box of further doubts about the story, does he not? Cutting Edge noted that, while the attention of the peoples of the world were riveted on Saddam's alleged capture, President Bush quietly signed the draconian Patriot Act II legislation into law (NEWS1878). At the time, we questioned whether Saddam's "capture" might have been staged to keep people preoccupied while the President signed legislation that made him potentially the strongest dictator since Russia's Josef Stalin.
Secondly, if you are going to question whether the capture was staged, you have to question whether Saddam really surrendered, or whether one of his many doubles was "captured". After all, if a man of Saddam's insider status cooperates with the American President to betray his country in such a manner as to allow it to be permanently contaminated with uranium, don't you think his status would be so high as to guarantee that one of his doubles was taken instead of the real Saddam Hussein?
The key understanding is found in this phrase: "... the story of the hole was invented ..."
D. While stories have been published saying that American forces have "positively impacted" Iraqi citizens and society, the General Accounting Office (G.A.O.) presented a decidedly different viewpoint. Let us begin with the positive spin on events.

NEWS BRIEF: "Group says positive stories in Iraq untold", By Ron Word, Associated Press Writer, reprinted in The Boston Globe, July 1, 2004
"The Iraq-America Freedom Alliance said it wanted to counter news reports focusing on attacks and kidnappings by insurgents. 'I just want to make sure we balance it', said Beard, a Florida Army National Guard soldier. 'From my experience, they were thankful for us being there'. Since the fall of Saddam Hussein, more than 3,000 Iraqi schools have been renovated, 9 million new math and science textbooks have been printed and improvements have been made to utilities and health care, said retired Maj. General Ronald O. Harrison, former adjutant general of the National Guard in Florida. 'Our men and women who are making the sacrifices on behalf of our nation are not focusing on the negatives and the obstacles as they interact daily with the citizens of Iraq', Harrison said. 'Americans' helping hands are everywhere'."
"Of those fighting U.S. efforts, Beard said: 'There are bad apples who want to spoil it for everyone'."
"We cannot afford to let the good news go untold', Harrison said. 'It's not all chaos. Iraq is not burning in all areas'."
Cutting Edge has also received reports from some military personnel in the theater who report positive developments; however, we have also received terribly negative reports telling us that our invasion has really not accomplished the goals which were set beforehand. We have also seen news reports in reliable news services that some of our soldiers are killing civilians and that our Depleted Uranium munitions are increasingly effective in killing the very people we went there to help. We have reported these facts in both our newsletters and in our Headline News articles.
But, now let us hear from the G.A.O., the top investigative office in The Congress. This official investigation takes a completely different view from the article above.
NEWS BRIEF: "GAO Report - Iraq Worse Off Now Than Before War", By Seth Borenstein, Knight-Ridder, 7-1-4
"WASHINGTON - In a few key areas -- electricity, the judicial system and overall security -- the Iraq that America handed back to its residents Monday is worse off than before the war began last year, according to calculations in a new General Accounting Office report released Tuesday ... The 105-page report by Congress' investigative arm offers a bleak assessment of Iraq after 14 months of U.S. military occupation. Among its findings:

* In 13 of Iraq's 18 provinces, electricity was available fewer hours per day on average last month than before the war. Nearly 20 million of Iraq's 26 million people live in those provinces.

* Only $13.7 billion of the $58 billion pledged and allocated worldwide to rebuild Iraq has been spent, with another $10 billion about to be spent. The biggest chunk of that money has been used to run Iraq's ministry operations.

* The country's court system is more clogged than before the war, and judges are frequent targets of assassination attempts.

* The new Iraqi civil defense, police and overall security units are suffering from mass desertions, are poorly trained and ill-equipped.

* The number of what the now-disbanded Coalition Provisional Authority called significant insurgent attacks skyrocketed from 411 in February to 1,169 in May.
"This report was released on the same day that the CPA's inspector general issued three reports that highlighted serious management difficulties at the CPA. The reports found that the CPA wasted millions of dollars at a Hilton resort hotel in Kuwait because it didn't have guidelines for who could stay there, lost track of how many employees it had in Iraq and didn't track reconstruction projects funded by international donors to ensure they didn't duplicate U.S. projects. "
"The GAO report is the first government assessment of conditions in Iraq at the end of the U.S. occupation. It outlined what it called 'key challenges that will affect the political transition' in 10 specific areas ... The picture it paints of the facts on the ground is one that neither the CPA nor the Bush administration should be all that proud of," said Peter W. Singer, a national security scholar at the centrist Brookings Institution. 'It finds a lot of problems and raises a lot of questions' ... the figures on electricity "make me want to cry."
As usual, a politician got the last say in this article:
"Sen. Joseph Biden, D-Del., the ranking Democrat on the Senate Foreign Relations Committee that asked for the GAO report, said the report showed major problems. 'So while we've handed over political sovereignty, we haven't handed over practical capacity -- that is, the ability for the Iraqis themselves to provide security, defend their borders, defeat the insurgency, deliver basic services, run a government and set the foundation for economic progress' . "

Therefore, President Bush has given the Iraqi Governing Council a "government" facing a ruined infrastructure, and fighting an enemy increasingly well trained and well armed. But, the Bush Administration got out legally before their protection from War Crimes ended on July 1. This entire scenario smacks of a legal "cut and run" before our leaders lost international War Crimes immunity.
II. If Afghanistan is called "the model for Iraq to follow", we may be in really deep trouble.
NEWS BRIEF: "Afghanistan As A 'Role Model' Of US Foreign Policy: The Unraveling And Destruction Of A Nation 'Liberated' By The West", By Kim Sengupta,
The lndependent - UK, 7-1-4
"FLASH: Hamid Karzai has appealed for more NATO troops to maintain security during the Afghan elections. His plea reminds the West that removing a regime does not solve everything. At the NATO summit in Istanbul the U.S. and Britain squared up to France yet again. But this time the row was not over Iraq. They quarreled over which troops should be sent to a country that had already been liberated; a country where power has already been handed over ... Hamid Karzai, the Afghan leader appointed with a nod of approval from the West, cares little whether it is a NATO response force or reserve troops that fly in. He simply needs help. 'I would like you to please hurry. Come sooner than September, please'. September is when elections are due ... Meanwhile, the toll of dead and maimed is rising. The infrastructure is non-existent, opium production is rocketing, warlords control large swathes of the country, and the Taliban are back. Afghanistan is Unraveling piece by piece."
Afghanistan may be the picture of Iraq six months from now. If this is so, read this above paragraph carefully, for it paints a somber picture of what Iraq is likely to become. But, why should anyone be surprised? Iran formulated a strategic plan by which to defeat the Americans and British in the entire Middle East (NEWS1910 and NEWS1799) before the invasion was launched on March 20, 2003. As Coalition tanks and troops began moving across Iraq's border, the Iranian Foreign Minister traveled throughout the Middle East enunciating this strategy. It seems as though Iran's plan is working to perfection in Afghanistan. Listen to excerpts of our article, posted in late March, 2003:
NEWS BRIEF: "Iran Preparing To 'Light Many Fires' To Defeat The Americans", The Jerusalem Post, March 21, 2003
" 'The American Great Satan will never accept an Islamic system. It is coming to Iraq to complete its encirclement of our Islamic Republic before it moves against us. To help the Americans conquer Iraq easily would be suicidal for our revolution.' [Khamenei"s chief foreign policy adviser, former Iranian foreign minister Ali-Akbar Velayati]. Velayati claims that the US has two aims in the Middle East: preventing the destruction of the 'Zionist entity' and control of Arab oil."
"UNLIKE THE accommodationists who foresee an easy American victory, the confrontationists believe that US involvement in Iraq could become 'the beginning of its end.' He explains:
" 'Iraq is a swamp', Khamenei said in his address to the guards. 'The Great Satan will get caught in that swamp; and that will speed up its inevitable collapse'. In a recent article Velayati spelled out a strategy aimed at 'confronting the Great Satan in a number of fronts.' "
He then spelled out those "number of fronts".
1. Iraq

2. Afghanistan

3. Azerbaijan

4. Israel
Afghanistan is now a country in such trouble that we see reports that our military is calling up older soldiers to send them to that battlefield. Iraq is on fire and Israel is preparing for war, even as she talks peace, safety and unilateral withdrawal. Keep your eyes on the Middle East; when you see annihilating war explode, you know the terrorism which is planned to take down our Constitutional form of government is close behind.
III. Michael Moore's "Fahrenheit 9/11" is breaking all records for a documentary and may be proof positive that a deliberate campaign is afoot to discredit President Bush.
NEWS BRIEF: "'Fahrenheit 9/11' Ignites Box Office Passion", by Brandon Gray, Movie News, June 28, 2004
"HOLLYWOOD (Box Office Mojo) – Over three million people elected Fahrenheit 9/11 to be the No. 1 movie of America ... The estimate for Fahrenheit 9/11 was trounced thanks to a much stronger than expected Sunday ... Fahrenheit 9/11 is already the highest grossing documentary of all time ..."
I have seen this movie, and will comment on it more completely, below. However, I could see, from the reaction of the people packing the large theater in which I viewed the film, that Moore had hit a home run against President Bush. Not only did he have his facts straight, but he let politicians damn themselves by the words coming out of their own lips. Further, Moore displayed a great sense of humor, which he used continuously throughout the movie to further trounce the President.
Before we go any further, let me tell you that I am no fan of Michael Moore. He is an unabashed Liberal who has espoused such causes his entire life. His "Bowling For Columbine" offered up disastrous conclusions regarding Gun Control. Yet, he has been financed by Disney and Miramax (Ibid.), which tells you that the Illuminati wanted this film to be released. The timing of the film's release is also suspect, for it could greatly impact this year's Presidential Election. Furthermore, Bill Clinton's book could have been released earlier, for it does not take four years to write one's memoirs when you have professional help; but it released during a most important time in the buildup toward this election. The release of both Moore's film and Clinton's book have timed perfectly, so they are breaking upon the scene just as the national Presidential nominating conventions are getting under way.
Before we discuss my reactions to this film, let us examine one more news story demonstrating the potential election-year effect this movie may have.
NEWS BRIEF: "Movie boosts Iraq interest", Gulf News, June 30, 2004
"Washington: Michael Moore's record-breaking documentary Fahrenheit 9/11 is a pop culture phenomenon that is raising public interest in the Iraq war just as the United States is attempting a crucial handoff of power to Iraqis. The movie, an indictment of President George W. Bush's leadership and his decision to go to war in Iraq after the 2001 terrorist attacks, took in $23.9 million to become the first documentary to debut as Hollywood's top weekend film. Theater owners in American cities large and small reported sellout crowds ... Recent polls suggest public sentiment is souring on Iraq, with a majority saying last week for the first time that the war was a mistake. By a 2-to-1 margin, those surveyed said the transfer of limited power to Iraqis was not a sign of the success of US policy but a sign of failure because Iraq is not stable. The heavy interest in the movie is more likely an indication of growing opposition to the war, said Thomas Mann, a political analyst at the Brookings Institution."
As we stated in earlier newsletters and in NEWS1929, we see more evidence building that a campaign has been underway since early February, this year, to discredit President Bush. Retired Marine Corps General Zinni started things off when he publicly stated that Bush had led the country into war against Iraq based upon a lie. Whenever you see an Illuminist like Zinni severely criticizing another insider like President Bush, you must realize you are looking at more than coincidence; you are looking at the outworking of a plan, with equally committed people taking opposite sides in the proven Dialectic Struggle. (Read NEWS1007 to see how the Dialectic Struggle works so effectively)
Bill Clinton's book release at this time, plus the release of Farenheit 9/11, are further evidence that President Bush is deliberately being discredited for the very reasons we list in NEWS1929. Now, let me discuss my reaction to "Farenheit 9/11".
The facts Moore chose seemed true. In the days following this movie, I have not read of any critic who attacked Moore on the basis of his facts. They attacked him because of his motive and his Liberal background -- a sure sign that an effort to discredit him on partisan grounds was underway. NewsMax even got into the act by having Richard Clarke attempt to parse the very words you saw him say. WorldNetDaily showed their true Bush partisan colors as they attacked Michael Moore as "fat, lazy and stupid" [Joseph Farah, "Michael Moore: Immoral, fat, lazy, stupid", WorldNetDaily, July 1, 2004] In fact, this lowly personal attack shows WorldNetDaily as the knee-jerk Bush - Republican apologists they have always been.

Moore's knack for humor served him in good stead as he presented President Bush as one who is not too bright and totally dependent upon Vice President Cheney. The ending clip of Bush skewers him tightly to the wall -- by his own words.
The problem I had with Moore's movie was that it did not aim high enough. Moore refuses to believe that President Bush ordered the invasion of Iraq because he was following a plan at least five decades old. In fact, Moore stated that Bush's motivation for ordering the Iraq attack did not stem from any international conspiracy, but from oil money greed. Virtually the rest of the movie is spent chasing that oil money angle. It is far easier to track both the flow of oil money and of Bush family members traveling to Saudi Arabia than it is to prove conspiracy.
Further, I learned my lesson correctly with Rush Limbaugh, that when you hear a person of public renown firmly stating that no international conspiracy exists, you have to be suspicious that they are parroting the Illuminati line. Under no circumstances does the Illuminati want anyone to believe that an international conspiracy is at work. They will go to all lengths to get you to disbelieve. Therefore, when Moore said fairly early in his film that no conspiracy existed, I was alerted that this film might be Illuminist propaganda purposely aimed at President Bush.
To reiterate, Moore sounds the same theme all throughout the movie: Bush ordered the invasion of Afghanistan and Iraq simply because he was chasing Big Oil and the money that brings into the family coffer. From that point of view, Moore trashes Bush for his disastrous war, showing vivid combat scenes, dire civilian scenes, and G.I.'s suffering from their wounds. I was most taken by the hospital scene showing American soldiers who had lost limbs to this worthless war.
Moore also does not allow Democrats to get off scot-free. He shows some of them in a most unflattering light, because many Democrats voted to give Bush the authority he demanded to invade. Some Democrats were also approached to see if they would sign their sons up to fight in Iraq, thus casting them in a bad light when they refused, on camera. This film was critical of politicians on both sides of the aisle.
These are the problems I had with Michael Moore's film:
1. Moore accepts as fact that the 9/11 attacks were, indeed, carried out by Saudi Muslim extremists wielding box cutters. Despite the very strong evidence that 9/11 was planned many years ago (NEWS1753) and that the attack contained an incredibly strong "Illuminati Signature" (NEWS1756), Michael Moore agreed with President Bush that Muslim terrorists led by Osama bin Laden carried out 9/11. Thus, in the guise of attacking President Bush -- which he did -- Moore convinced untold numbers of skeptics that the official government line accusing bin Laden of carrying out the attacks was correct.
Thus does Moore accomplish a key administration objective: he convinces many that the Bush Administration is correct in laying responsibility for 9/11 at the feet of Muslim extremists -- Al Qaeda.
2. Moore does not ever recognize that these wars against Afghanistan and Iraq are part of a long-term plan to move the world into the global system economically, religiously, and politically so the Masonic Christ (Antichrist) may arise -- in fulfillment of Bible prophecy. Of course, I really did not expect Moore to know this, for he has given no testimony to being a Born Again Christian who literally believes in prophecy. If one does not believe in prophecy, he is likely not to be able to see it being fulfilled in the events currently swirling around us.
3. Moore depicts V.P. Cheney as the power and the brains behind Bush's office. I do not believe this for a moment, for I have studied the incredibly detailed script the Illuminati has prepared. Both Cheney and Bush are simply following their parts in the script. Listen to New World Order leader Peter Lemesurier, revealing this most important fact in his book on how to produce Antichrist:
"Their script is now written, subject only to last-minute editing and stage-directions. The stage itself, albeit as yet in darkness, is almost ready. Down in the pit, the subterranean orchestra is already tuning up. The last-minute, walk-on parts are even now being filled. Most of the main actors ... have already taken up their roles. Soon it will be time for them to come on stage, ready for the curtain to rise. The time for action will have come." [Lemesurier, The Armageddon Script , p. 252]
New Age writings have always claimed that their Christ will be acting on a world-wide stage, according to a prewritten script -- just as Lemesurier writes, above. This deliberate and careful scripting has been written by the most brilliant men imaginable, writing with demonic supernatural assistance. No major event by a major actor or actress [Political and Key Business Leader] is spontaneous; all such major events are carefully scripted. For example, when President Bush speaks, he is following a carefully planned script.
Therefore, the real power behind the Presidency is the worldwide Brotherhood, best exemplified by the Bilderberger group. Both Bush and Cheney are merely the actors currently on the daily stage, each following a detailed script.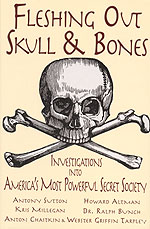 IV. The Presidential election is, indeed, being affected by all this news from Iraq and Afghanistan.
NEWS BRIEF: "Iraq brings shock, awe to U.S. political battleground", Associated Press, Jul. 1, 2004
"WASHINGTON - Not since Vietnam has a presidential campaign been so caught up in foreign policy, but the crisp choice from that time - for or against a war - is missing now. President Bush and Democrat John Kerry are not that far apart on Iraq. Iraq, issue-watchers say, has staged its own invasion of sorts, a reciprocal shock and awe on the American political landscape. The candidates talk about many other things, but affordable-college plans and job programs just aren't holding a candle to the tumult abroad. 'The only issue driving the vote is Iraq', says Democratic pollster Celinda Lake. Even terrorism, by definition and experience a threat to Americans at home, trails faraway Iraq as a concern for voters."
The key sentence you simply must clearly grasp is: "President Bush and Democrat John Kerry are not that far apart on Iraq."
The fact is, Bush has taken many of the steps Kerry has urged as a solution to this quagmire. Please take a moment to carefully contemplate this reality: Bush and Kerry essentially agree on Iraq! Why shouldn't they? Both are equally committed to this New World Order, as both are Lifelong Adepts in that Black Magick Secret Society, "Skull & Bones". In the 2000 election, Candidate Bush admitted during a debate that he was really pretty close to Al Gore in many issues; but, undiscerning Conservatives professed never to have heard Bush's damning admission. Thinking they were getting rid of nasty Clinton/Gore, they voted for Bush, only to get a President so closely allied to Clinton/Gore on key issues that Rush Limbaugh even called him "George W. Al Gore"! (NEWS1663, "President Bush Six-Stepping America Into The Global Warming Issue").
Are Bush supporters ready to listen now? This A.P. article has just admitted that there is no substantial separation between Kerry and Bush on Iraq. I can tell you that there is also no meaningful separation between Kerry and Bush on other Foreign Policy and Domestic Issues! When are the American people going to realize the truth:
"There's not a dime's worth of difference between the Republican and Democrat parties" (Governor George Wallace)
The apparent battling between Republican and Democrat is simply an act, as dictated by the principles of the Dialectic Struggle (NEWS1007, "Thesis x Antithesis = Synthesis").
Now, let us turn our attention back to an election coming further under the dark cloud of the Iraqi War:
NEWS BRIEF: "Bush's approval rating slumps: The President's rating hits a new low of 42%; more than half of respondents say Iraq war was not worth its cost in US lives", The Straits Times, July 2, 2004
"NEW YORK - US President George W. Bush's job approval rating has fallen to the lowest level of his presidency, according to the latest New York Times/CBS News poll ... The poll found Americans stiffening their opposition to the Iraq war, worried that the invasion could invite domestic terrorist attacks and skeptical about whether the White House has been fully truthful about the war or about abuses at Baghdad's Abu Ghraib prison ... the poll was scattered with warning flags for Mr Bush, and there was compelling evidence that his decision to take the nation to war against Iraq has left him in a precarious political position."
While this article noted that Kerry has not benefited much from Bush's tumbling in the polls, you should not expect otherwise in this period of time before the nominating conventions. As a party holds their convention, a crystallizing of views and opinions occurs. Advertising also kicks in very hard and very pointed during and after the conventions. If this trend against the war continues, a compelling case can be established that Bush lost the election because of the damage he suffered because of Iraq.
Of course, a single terrorist attack or the outbreak of war between now and the election could change everything, even including a suspension of the election and of our Constitution. We are being prepared for this possibility right now!
NEWS BRIEF: "Voting Official Seeks Terrorism Guidelines", by Erica Werner, Associated Press, Yahoo News, June 25, 2004
"WASHINGTON - The government needs to establish guidelines for canceling or rescheduling elections if terrorists strike the United States again, says the chairman of a new federal voting commission. Such guidelines do not currently exist, said DeForest B. Soaries, head of the voting panel ... 'I am still awaiting their response', he said. 'Thus far we have not begun any meaningful discussion'. Spokesmen for Rice and Ridge did not immediately respond to requests for comment. Soaries noted that Sept. 11, 2001, fell on Election Day in New York City — and he said officials there had no rules to follow in making the decision to cancel the election and hold it later."
The article goes on to state that the decision as to whether to cancel the election after a terrorist attack carries great national implications. Indeed, it does. Several officials have gone public, stating their "belief" that a terrorist attack could occur before the election. Attorney General Ashcroft is currently touring the country advocating an even stronger Patriot Act. Such activity leads one to realize that we may not have an election; should the Illuminati stage another terrorist attack, our Constitution would not long survive, according to General Tommy Franks ("Gen. Franks Doubts Constitution Will Survive WMD Attack", by NewsMax, 11/21/03", reported in our Newsletter112203).
Do not be deceived by wishful thinking. The Plan to produce Antichrist calls for terrorist attacks on the soil of all major nations currently electing officials; the aim in all instances will be the same, i.e., to dissolve elective government, replacing it with severely repressive dictatorships.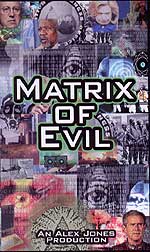 V. How Adolf Hitler became a despot in Germany. Formula is simple: Gain office by election + Deliberately created crisis = Dissolution of Liberty and Imposition of Dictatorship. Sound familiar?
NEWS BRIEF: "How Hitler Became a Dictator", by Jacob G. Hornberger, Freedom Daily, Posted June 28, 2004
"... how many people know how Hitler actually became a dictator? My bet is, very few. I'd also bet that more than a few people would be surprised at how he pulled it off, especially given that after World War I Germany had become a democratic republic. In the presidential election held on March 13, 1932, there were four candidates: the incumbent, Field Marshall Paul von Hindenburg, Hitler, and two minor candidates, Ernst Thaelmann and Theodore Duesterberg. The results were:
Hindenburg 49.6 percent
Hitler 30.1 percent
Thaelmann 13.2 percent
Duesterberg 6.8 percent
At the risk of belaboring the obvious, almost 70 percent of the German people voted against Hitler ... Since Hindenberg had not received a majority of the vote, however, a runoff election had to be held among the top three vote-getters. On April 19, 1932, the runoff results were:
Hindenburg 53.0 percent
Hitler 36.8 percent
Thaelmann 10.2 percent

Thus, even though Hitler's vote total had risen, he still had been decisively rejected by the German people. Hitler and his fellow members of the National Socialist (Nazi) Party, who were determined to bring down the republic and establish dictatorial rule in Germany, did everything they could to create chaos in the streets, including initiating political violence and murder. The situation got so bad that martial law was proclaimed in Berlin .. The July 31, 1932, election produced a major victory for Hitler's National Socialist Party. The party won 230 seats in the Reichstag, making it Germany's largest political party, but it still fell short of a majority in the 608-member body. On the basis of that victory, Hitler demanded that President Hindenburg appoint him chancellor and place him in complete control of the state."
At this point, Hitler occupied political position, but not the dictatorship he planned for Germany.
"Political deadlocks in the Reichstag soon brought a new election, this one in November 6, 1932. In that election, the Nazis lost two million votes and 34 seats. Thus, even though the National Socialist Party was still the largest political party, it had clearly lost ground among the voters ... On January 30, 1933, President Hindenburg appointed Adolf Hitler chancellor of Germany .. On February 27, Hitler was enjoying supper at the Goebbels home when the telephone rang with an emergency message: "The Reichstag is on fire!" Hitler and Goebbels rushed to the fire, where they encountered Hermann Goering, who would later become Hitler's air minister. Goering was shouting at the top of his lungs,
'This is the beginning of the Communist revolution! We must not wait a minute. We will show no mercy. Every Communist official must be shot, where he is found. Every Communist deputy must this very day be strung up.'

"So how was Goering so certain that the fire had been set by communist terrorists? Arrested on the spot was a Dutch communist named Marinus van der Lubbe. Most historians now believe that van der Lubbe was actually duped by the Nazis into setting the fire and probably was even assisted by them, without his realizing it.
Why would Hitler and his associates turn a blind eye to an impending terrorist attack on their national congressional building or actually assist with such a horrific deed? Because they knew what government officials have known throughout history — that during extreme national emergencies, people are most scared and thus much more willing to surrender their liberties in return for "security." And that's exactly what happened during the Reichstag terrorist crisis." [Ibid.]
Later, Hitler would remark: "What luck for rulers that people do not think". The way in which the German people rushed over the cliff to support Hitler's actions against the Communists proved Adolf's belief -- the average citizen truly does not think.
"The day after the fire, Hitler persuaded President Hindenburg to issue a decree entitled, 'For the Protection of the People and the State'. Justified as a 'defensive measure against Communist acts of violence endangering the state', the decree suspended the constitutional guarantees pertaining to civil liberties ... On August 2, 1934, Hindenburg died, and the title of president was abolished. Hitler's title became Fuehrer and Reich Chancellor. Not surprisingly, he used the initial four-year 'temporary' grant of emergency powers that had been given to him by the Enabling Act to consolidate his omnipotent control over the entire country." [Ibid.]
Using the terrorism of the Reichstag fire (set by Nazis under orders from Hitler), Adolf suspended civil liberties, changed the court system, and ruthlessly imposed his dictatorial rule upon the whole country -- all based on a lie that Communists had launched a terrorist attack on the German Reichstag. Remember two salient facts:
1. Hitler and Bush are Adepts in the same type of the Illuminist Brotherhood of Death secret societies

2. Both men were instrumental in causing the attack on a major symbolic institution of the country. Once that symbol was attacked, the people could be stampeded into enthusiastically accepting the pre-planned agenda -- the systematic dissolving of civil rights, liberties, and Constitutional protections, all to "protect" the people!
It seems as though the Bush Administration has learned this lesson from history very well. Using the 9/11 attacks as the excuse, Bush and Ashcroft have demanded extreme dictatorial powers which, when implemented, will dissolve the very liberties the President says he is acting to protect. Unfortunately, Congress meekly fulfilled their role in this script by giving the President these terrible powers.
Now, we await the next terrorist attack.
VI. The Israeli High Court seemingly threw Prime Minister Sharon a curve ball this week, ruling that the Security Fence had to be re-routed to suit Palestinian concerns. However, this same ruling established that the Security Fence itself was a legal undertaking.
NEWS BRIEF: "PM, Mofaz plan new fence route around Jerusalem", The Jerusalem Post, 1 July 2004
"Prime Minister Ariel Sharon and Defense Minister Shaul Mofaz said they would adhere to the High Court's ruling that Israel's right to build a security fence must be balanced against the harm it causes to the Palestinians. The two men along with security experts, the Justice Minister and the Attorney General met Thursday night to examine alternatives routes to sections of the fence based upon this new ruling. Israel will prepare a number of alternate routes to the West Bank security fence in line with the High Court of Justice ruling on Wednesday ... Sharon and Mofaz said they supported the ruling and have no intention of going against it. The court's decision is 'a thing that it is forbidden to change', said Sharon to reporters before the meeting. He added that he would be discussing the matter at Sunday's cabinet meeting."
"Mofaz told reporters, 'We are a nation of law and order and as a nation that abides by the law we have to accept the court ruling without dispute'."
Is the Israeli High Court really fighting Prime Minister Sharon on this issue of building the Security Fence? I do not believe so. The Israeli government has had just as much time to properly pack their Supreme Court as have our leaders over the past five decades. We are probably seeing the working out of a plan to actually speed up the construction of this fence. Immediately, calls began to pour forth from legislators to pass a bill that would circumvent the court's ruling, allowing the fence to be constructed without delay along the original route.
As this drama unfolds, the International Court of Justice (ICC) is preparing to issue their ruling on the legality of this security fence. Whereas the Israeli High Court upheld the legality of the fence itself, prepare yourself for the ICC to rule in the opposite direction. Both the ICC and its parent, the United Nations, have seemingly never ruled in Israel's favor on any issue. The Anti-Semitism of these world organizations is frankly both unbelievable and tiring.
VII. The FBI issued one of their patented terrorist warnings based upon " no credible threat".
NEWS BRIEF: "FBI Warns Police to Be on Alert for July 4 Attacks", Reuters, reprinted in MyWay News, July 1, 2004
"WASHINGTON (Reuters) - The FBI on Thursday warned police of potential July 4 attacks by al Qaeda using tactics like assault teams, car bombs and suicide bombs, although it said it had no credible threat for the holiday. In a weekly bulletin sent to law enforcement officials across the country, the FBI repeated recent warnings the United States remained a top al Qaeda target, but said it had no specific information regarding a July 4 attack."
While a terrorist attack will eventually occur, since that is the plan, the pattern since 9/11 has been that, when the FBI admits their warning is not based upon any credible, concrete intelligence, the threatened terror never strikes.
If you have not yet read our study on the repeating news headlines since 9/11, we encourage you to read it now. The article is NEWS1888, "SINCE 9/11 THE WORLD HAS CONTINUALLY BEEN SUBJECTED TO GLOBAL 'WARS AND RUMORS OF WARS' - PROPHECY IS BEING FULFILLED IN DAILY NEWS! HAVE YOU NOTICED?"
This article is the most in-depth we have ever created, as we studied thousands of news headlines since 9/11; this study revealed patterns of headlines, repeated at different times along the timeline. Beware -- this study prints out to 75 pages.
VIII. The US Navy is moving seven carrier groups to the Orient to be in position to be available in the following theaters: North Korea, Taiwan, or China! This show of force is unprecedented and is said to be "delivering a point" to China.
NEWS BRIEF: "US plans huge show of force in Pacific", By Ching Cheong, HONG KONG, Asia News Network, July 1, 2004
"Seven aircraft carriers to move within striking distance of China; Taiwan forces slated to join in drill. The United States is planning a massive show of force in the Pacific Ocean near China to register a point with Beijing. In an exercise code-named Operation Summer Pulse 04, it is expected to arrange for an unprecedented seven aircraft carrier strike groups (CSGs) to rendezvous in waters a safe distance away from the Chinese coastline - but still within striking distance - after mid-July. This will be the first time in US naval history that it sends seven of its 12 CSGs to just one region."
This article states that America's concern is that China will invade Taiwan. To make demonstrate that we will fight to protect Taiwan, the US Navy is dispatching an unprecedented force to the region. The next segment of this article states just how unprecedented this move is.
"... never before has it sent in peace time seven CSGs to the same theatre. The implications for China are grave ... Beijing can cope with just one CSG currently. 'But in five to 10 years, it can certainly take on seven,' said Mr Chang Hong-yi, head of Kanwa, in an interview with The Straits Times. 'China's military potential is enormous and in terms of military technology, the gap with the US is closing fast,' he added."
"However, a Chinese military source who declined to be identified is more sanguine. 'Even now, China can easily take on two CSGs,' he said but conceded that there was no way it could face seven all at the same time. This means that if China has to wage war over Taiwan, it has to be able to land and seize control of the island within the first 30 days. Otherwise, under the FRP, six CSGs may well arrive to join in the battle. 'All this leaves China with no choice but to start and end the war with lightning speed,' said the source. Politically, Summer Pulse is likely to be seen by many Chinese as naked intimidation." [Ibid.]
This article conveniently forgets to tell its readers that the Chinese have fully deployed the fearsome Russian-made supersonic missile code-named Sunburn. We cover this terrible capability in NEWS1449, "Has Russian Technology Doomed US Navy In This Upcoming Third World War? China Has These Russian Weapons".
According to the source we quoted for our article, the Sunburn missile can be fitted with a nuclear warhead of almost any size. Then, the missile could be sent in an arc at supersonic speed to a point high above the targeted carrier fleet; its detonation would annihilate the entire fleet. Individual ship-to-ship missile attacks would be totally unnecessary to destroy our CSG. If we have seven carrier groups, the Chinese would only have to explode seven Sunburn supersonic missiles.
What this article also fails to mention is that these seven carrier groups would also be in the vicinity of North Korea. During the past week, war rhetoric from North Korea has begun to escalate again. On the final day of the last "negotiations" (June 23-26), North Korea again threatened to set off a "test" of its nuclear arsenal just to prove to a doubting world that she does possess nuclear weapons. She already has proven her missile capability that would deliver these weapons.
Having seven naval carrier groups in this vicinity is truly intriguing, for the nations involved all have a role to play in the planned World War III. Listen to the plan for North Korea:
"A hair-raising nuclear confrontation in Korea may, towards the end of the period, threaten man's very survival." [Peter Lemesurier, "The Armageddon Script", p. 223]
Either after or during this nuclear confrontation in Korea, China will invade Taiwan. These two wars will provide the "World War" called for as the "Final Birth Pangs" war which will produce Antichrist on the world scene.
Are you spiritually ready?
---------- Articles Posted ----------
* "STANDARD BIBLE PROPHECY TEACHING IS BLINDING MANY PEOPLE TO CRITICALLY IMPORTANT PROPHETIC EVENTS NOW ABOUT TO OCCUR?" "How can pastors, teachers, and parishioner be so blind as to current world events and the current leaders of the day"? -- http://www.cuttingedge.org/news/n1935.cfm
* "U.S. SUPREME COURT HANDS BUSH ADMINISTRATION MAJOR VICTORY -- BUSH CAN ARREST YOU WITHOUT CHARGES AND REFUSE YOU A TRIAL -- YOU CAN ONLY COMPLAIN ABOUT YOUR TREATMENT!" Now, one of the last pieces of the puzzle required to move America into dictatorship has just been put into place by the Supreme Court. American citizens can now be named "Enemy Combatants", arrested without charges and without trial. -- http://www.cuttingedge.org/news/n1934.cfm

* "BUT THAT'S NOT FAIR!!!! Have You Ever Been Tempted To Accuse God Of Wronging You? -- http://www.cuttingedge.org/articles/p227.html

---------Conclusion----------------"Let every man abide in the same calling wherein he was called." 1Corinthians 7:20
Some persons have the foolish notion that the only way in which they can live for God is by becoming ministers, missionaries, or Bible women. Alas! how many would be shut out from any opportunity of magnifying the Most High if this were the case. Beloved, it is not office, it is earnestness; it is not position, it is grace which will enable us to glorify God. God is most surely glorified in that cobbler's stall, where the godly worker, as he plies the awl, sings of the Saviour's love, ay, glorified far more than in many a prebendal stall where official religiousness performs its scanty duties. The name of Jesus is glorified by the poor unlearned carter as he drives his horse, and blesses his God, or speaks to his fellow labourer by the roadside, as much as by the popular divine who, throughout the country, like Boanerges, is thundering out the gospel.
God is glorified by our serving Him in our proper vocations. Take care, dear reader, that you do not forsake the path of duty by leaving your occupation, and take care you do not dishonour your profession while in it. Think little of yourselves, but do not think too little of your callings. Every lawful trade may be sanctified by the gospel to noblest ends. Turn to the Bible, and you will find the most menial forms of labour connected either with most daring deeds of faith, or with persons whose lives have been illustrious for holiness. Therefore be not discontented with your calling. Whatever God has made your position, or your work, abide in that, unless you are quite sure that he calls you to something else. Let your first care be to glorify God to the utmost of your power where you are. Fill your present sphere to His praise, and if He needs you in another He will show it you. This evening lay aside vexatious ambition, and embrace peaceful content. [C.H. Spurgeon, "Morning and Evening Devotions", http://www.cuttingedge.org/detail.cfm?ID=599

A.W. Tozer CDROM Library]
=======================================================
May Jesus Richly Bless You,
David Bay, Director
866-909-2850 Toll Free Customer Service - Order Line
803-356-2850 Toll Free Customer Service - Order Line
803-356-2860 Fax