NEW DVD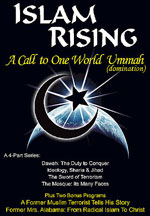 "A Call To One World Domination"
Exceedingly high quality with superbly important information on Islam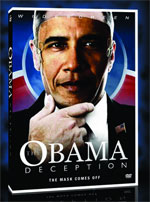 DVD - "The Obama Deception: Savior, Messiah, or Illuminati?"
Given the rise in global Islam, how important do you think it is that America's new President might be Muslim in his inner heart?
---
Nephilim: True or Not?
"Nephilim, Fallen Angels and Aliens"
By Dr. Cathy Burns says "No"
Related DVD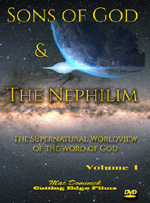 "Nephilim Walk Among Us Again"
by Mac Dominick,
Cutting Edge Ministries' Author says "yes"
---
More Spiritual Warfare
Satan Has Invaded The Church And Government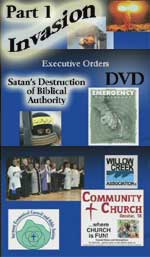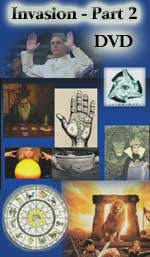 ---
Unique Book/DVD Combo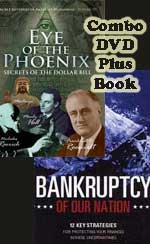 'Bankruptcy of Our Nation' Book + 'Eye of the Phoenix 'DVD
Save $22, or 50%!
---
New Glossy Fold-out Pamphlets Only $3.99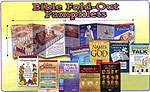 11 New Pamphlets!
Laminated Fold-out Pamphlets
"Bible Promises of Hope and Courage"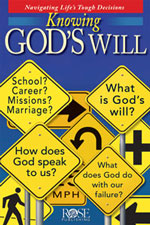 "Knowing God's Will"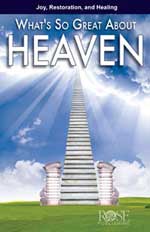 "What's So Great About Heaven?"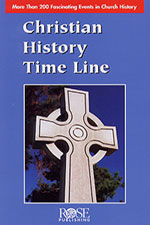 "2000 Years of Church History At A Glance"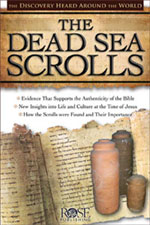 "Know the importance of the Dead Sea Scrolls to Christians"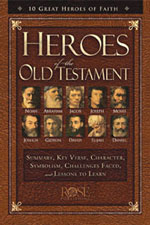 "Heroes of the Old Testament"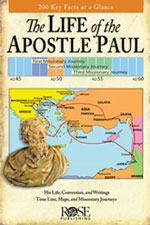 "Maps and Time Lines of Paul's Journey"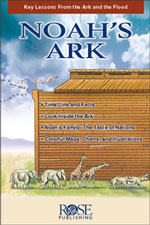 Colorful illustrations shows surprising shape and size of the ark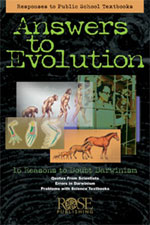 Easy-to-understand and teaches youth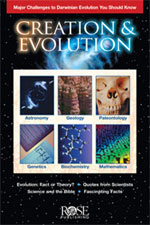 "Explains How Darwinism Cannot Explain Science"
---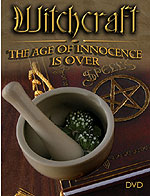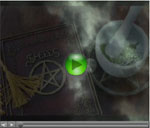 ---
Big Savings on Closeouts and sale items

---
Bookstore Resources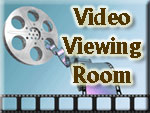 Video Trailers
Listen to great Christian Music online in our Listening Center.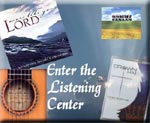 Sample our books before you buy.


SHOPPING
Pastor Hoggard - On Sale 50% OFF!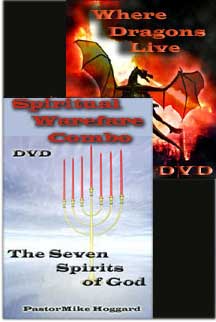 Spiritual Warfare Combination Offer
by Pastor Hoggard - 2 DVD Set
Regularly $39.98
Combo Offer Only $19.98!
You Save $20.00
Pastor Hoggard presents both the Godly and the Satanic sides in the never-ending spiritual battle in the Heavenlies.

"The Seven Spirits of God" DVD reveals through a study of Revelation 1, that the spirit of Antichrist would manifest itself as the OPPOSITE of each of the seven spirits through lying spirits who seek to destroy lives. You will learn how to discern the manifestation of the Holy Spirit or the spirit of Antichrist in a persons life. You will also be prepared to better to discern the real Antichrist when he arises
"Where Dragons Live" DVD reveals through Revelation 12, Jeremiah, Isaiah and Malachi how the demonic host can wreak severe spiritual damage on you and your family
Great Spiritual Warfare study, and you save money by buying them in this combo offer.
http://www.cuttingedge.org/detail.cfm?ID=1943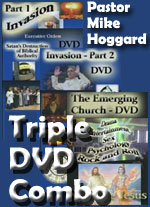 "Church Invasion DVD Series Combo Offer": Buy Invasion 1, Invasion 2, and Emerging Church DVD's and save $15.00!
"Invasion, Part 1 DVD" - Details Satan's destruction of Biblical Authority
"Invasion, Part 2 DVD" - Demonstrates Satan's War against or homes, our churches and our country
"Emerging Church DVD" describes the Hidden Agenda behind the modern Church Growth Movement
See all Pastor Hoggard's DVD's, our most popular teacher!
---------- This Week's Hot News ----------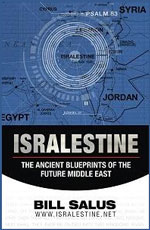 I. If initial reports are true, Israel has just triumphed diplomatically over the United States concerning the Settlement issue!
Arab strategists must be fuming over this agreement, because it places the onus directly on them! Arab leaders thought they controlled President Obama, but now they realize he answers only to the Global Illuminati!
NEWS BRIEF: "Israel 'strikes deal with US on settlements' ", Associated Press, July 8, 2009
"JERUSALEM (AFP) — Israel and the United States have reached a deal allowing the Jewish state to build about 2,500 housing units already under construction in West Bank settlements ... The agreement was secured during a meeting between Israeli Defence Minister Ehud Barak and US Middle East envoy George Mitchell on Monday, said the Maariv newspaper, quoting unnamed sources."
Defense Minister Barak had been negotiating with Obama's Special Envoy, CFR's George Mitchell, for the past several days. An agreement along any lines was not expected, but Arab leaders truly believed that President Obama would never crack the whip hard against them as he guided them through the shoals toward a Palestinian State. How wrong they apparently were!
"Under the arrangement, Israel would be allowed to continue work on about 700 buildings already under construction on the occupied Palestinian territory, or about 2,500 units ... Barak and Mitchell reportedly agreed that a halt to settlement construction would come only within the framework of regional peace negotiations that would also involve Syria and Lebanon."
Before we go any further, let us stop to note the inherent bias of this Western news outlet from which we are quoting. This article referred to "the occupied Palestinian territory". There is no such thing! God gave this land to Israel forever, so the Palestinians are squatters on Israel's land and will one day be removed in full accord with the prophecies of Obadiah 15-18, Isaiah 34 and Joel 3.
In fact, the very act of splitting (temporarily) a Palestinian State out of God's land fulfills Joel 3. Listen to how completely today's news was prophesied 2,500 years ago!
"I will gather all nations and will bring them down into the Valley of Jehoshaphat, and there will I deal with and execute judgment upon them ... because they have divided My land."

(Joel 3:2;

Parallel Bible, KJV/Amplified Bible Commentary

)
As the Palestinian State is slowly being formed, this verse is being fulfilled -- in your Daily News!
Now, let us return to this featured article.
" 'In other words, the Americans have adopted the position that Israel should not be required to halt settlement construction as a precondition, but rather only when the peace process with the Arab countries and the Palestinian Authority gets on track', the Maariv said."
An agreement along this line would truly favor Israel, as the Arabs would be forced to radically change their behavior against the Jewish State if they ever wanted their Palestinian State. President Obama would, of course, take full diplomatic advantage of this agreement, spinning it as a victory for both sides.
"... Obama could host an international conference where Israel would be required to freeze all settlement construction and 'Arab states would express their commitment to the process and begin normalising their relations with Israel'."
We shall have to wait to see how this all works out, for both Hamas and Hizbullah will vigorously oppose the requirement that they begin acting in a civil manner toward Israel. That opposition will be very difficult to remove or neutralize. One has to wonder why Israel did not take down Hamas when her IDF attacked the Gaza Strip.
Before we leave this section, please all Bill Salus, the author of the above book, "Isralestine" the final say, taken from an email he sent me on July 8.
2-STATE SOLUTION not BIBLICALLY ENDORSED!
Long ago the Hebrew prophet Jeremiah presented the world with a compassionate Mideast Peace Plan specifically for today! However, Iran and the Arab States oppose it, America and the International Community ignores it, and the Vatican denies it! As such, in fulfillment of several related consequential Bible Prophecies, SHOCKING EVENTS are SET TO EXPLODE in the HOLY LAND. Psalm 83 foretells of a climactic concluding Arab – Israeli War, and Ezekiel 38 & 39 declares that the Russians, Iranians, along with several other hostile populations are going to invade Israel. What is God's Roadmap plan for Mideast peace and how will it ultimately be implemented?"
The answers to these questions, plus the foretold annihilation of the Palestinians in Isaiah 34 and Obadiah are also dealt with thoroughly in this best-selling book, "Isralestine: The Ancient Blueprints of the Future Middle East"
DVD
II. British police believe that Great Britain may be the target of a massive Neo-Nazi terrorist attack.
NEWS BRIEF: "British Police fear Massive Neo-Nazi Terrorist Attack", Israel National News, 7/8/2009
"British police issued public warnings this week about the possibility of a major neo-Nazi terrorist attack in England. Various extremist groups are suspected of plotting attacks in order to fuel tensions between different racial and religious groups. Muslims and Jews are among the groups that have been warned to be on the alert. Several ethnic and religious minorities also could be at risk, senior police officials say."
Why would Neo-Nazis attack both Jews and Muslims? Police believe they want the groups to start fighting against each other, and to tie up British government resources in responding to the terrorism.
"Neo-Nazis 'are not choosy about which community' they target', explained Commander Shaun Sawyer of the Metropolitan Police's counter-terrorism command (SO15). 'Whichever group they target, they will hope to cause serious injury or loss of life', he said."
Police shall have to watch this situation carefully, for such an attack could provide the government the excuse to start cracking down upon all groups which officials consider"Right-Wing Extremists". That label could be applied to any group the government wants to bring down.
If such a tactic works in Great Britain, American leaders might employ the same tactic!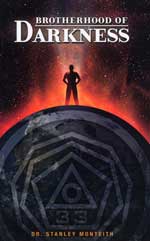 III. In Moscow, President Obama called for a "reset" in American/Russian relations, a dramatic divergence from Bush's policy of harsh confrontation.
NEWS BRIEF: "Obama calls on Russia to work with U.S. on terrorism, nuclear curbs", Los Angeles Times, July 7, 2009
"Moscow -- President Obama today called on Russians to put aside their former roles as Cold War foes of the United States and join together to work to curb nuclear weapons and to improve the economic and social lives of people around the globe. In a far-reaching speech to graduates of the New Economic School in Moscow, Obama said the old Cold War rivalries that marked the second half of the 20th Century were gone and it was up to the new generation of leaders in Russia and the United States to decide how to solve the world's woes."
Listen to Obama's exact words as he seemed to radically bury the Bush doctrine of confrontation in exchange of a gentler, kinder foreign policy based upon the United States acting as a power equal to all other powers in the world-- in other words, the United States is willing to stop being the most powerful nation in the world.
President Obama buried the Bush Doctrine of Confrontation:
NEWS BRIEF: "An Obama Doctrine Emerges In Moscow", Huffington Post, July 8, 2009
"ABC News called President Barack Obama's trip to Russia a "breakthrough" and the new agreement to cut nuclear arms "extraordinary." Henry Kissinger compared Obama to a chess master playing simultaneous games. But just as significant as the nuclear accords and the reset of US-Russian relations may be the worldview that Obama elaborated in his Moscow speeches. He deftly buried the deeply flawed strategic doctrine that launched an unnecessary war with Iraq and posited military force as the chief tool of US statecraft."
" 'There is sometimes a sense that old ways of thinking must prevail; a conception of power that is rooted in the past rather than in the future... In 2009, a great power does not show strength by dominating or demonizing other countries... As I said in Cairo, given our interdependence, any world order that tries to elevate one nation or one group of people over an other will inevitably fail'. "
Today, we might be witnessing the beginning of an unprecedented era of cooperation between American and Russian leaders. Since America will be the leader of the North American Union (Nation #1 in the 10-Nation Reorganization Plan) and Russia will be the leader of Nation #6, we should expect close cooperation at the very End of the Age.
Listen to the prophecy:
"For God has put it into their hearts to carry out His own purpose by acting in harmony in surrendering their royal power and authority to the beast, until the prophetic words (intentions and promises) of God shall be fulfilled."

(Revelation 17:17;

Parallel Bible, KJV/Amplified Bible Commentary

)
It is time for the leaders of all the planned 10 supernations to seriously begin "acting in harmony". We believe that time has now come. If America and Russia are to be "acting in harmony", the possibility of an attack on Iran recedes still further into the background, does it not?
DVD
IV. The World Health Organization (WHO) has just set the stage for an official exponential explosion in the number of reported Swine Flu cases!
A simple change in the reporting process will do the trick.
NEWS BRIEF: "WHO's advice: Just assume it's swine flu", By Thomas H. Maugh II, Los Angeles Times, July 8, 2009
"The World Health Organization will recommend that nations curtail efforts to confirm swine flu cases and assume the H1N1 virus is the culprit."
In other words, governments throughout the world are not to employ the effort to confirm that a person who is suffering from flu-like symptoms really is suffering from Swine Flu; in fact, many people originally thought to be sick with Swine Flu turned out to only be suffering from common flu.
But, now, the reporting process is changed, so that now all cases of normal flu are going to be reported as Swine Flu! Since there are annually so many more people suffering from common flu than Swine Flu, the official numbers of Swine Flu are going to go skyrocketing!
This change in reporting will provide governments throughout the world the official reason to really and truly launch massive vaccination efforts, possibly even a mandatory vaccination campaign. Rumors have repeatedly swirled about our heads that the Obama Administration is planning to force every American to take a flu shot or maybe even two, this Fall.
The time is quickly approaching when Americans are going to have to take a stand against government efforts to force every American to submit to a government plan which they know is not right and is leading to the ultimate goal of a severe dictatorship.
If the government can successfully force all Americans to undergo vaccinations which are neither effective or needed, it can force them to do almost anything they want their citizens to do. Therefore, a forced vaccination program might be viewed by the Illuminati as a test to see if the American public is ready to be enslaved in the most repressive dictatorship in history.
NOTE: The Newsletter continues below.
---
"The New Face of Mystical Spirituality" DVD's - $14.99
"Contemplative Prayer"
Takes the participant into a mystical state where the unconscious mind is separated from the conscious, opening the person to supernatural occult forces
---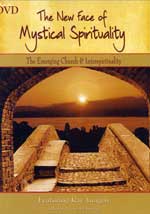 "Emerging Church & Interspirituality"
Unmasks the unique occult, New Age spirituality behind this movement and proves its risk to individuals caught up in it unparalleled deception.

---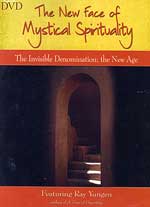 "New Age Invisible Denomination"
New Age Movement is like an ancient tune played by a fancy new band. Many millions of church people are now dancing to its melody from the Abyss.
---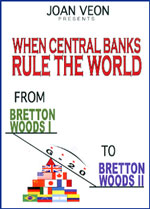 DVD
V. Progress toward a truly worldwide economic system is suddenly in the Daily News on a regular basis!
Pope Benedict XVI is even starting to call for a global financial order with harsh regulatory power.
NEWS BRIEF: "Pope Calls for New World Financial Order", Money News, July 7, 2009
"VATICAN CITY -- Pope Benedict XVI called Tuesday for a new world financial order guided by ethics, dignity and the search for the common good in the third encyclical of his pontificate. In 'Charity in Truth', Benedict denounced the profit-at-all-cost mentality of the globalized economy and lamented that greed had brought about the worst economic downturn since the Great Depression."
While this missive contains some truth, the reality is that, by urging the peoples of the world to accept a global economic authority with real clout, the Pope is encouraging citizens to give their political and religious freedoms over to the planned dictatorship of the New World Order.
But, why should we be surprised by this directive, because the Roman Catholic Pope is planned to be the future False Prophet, serving Antichrist?!
NEWS BRIEF: "European Central Banksters seek World Currency, Total Control ", by Jurriaan Maessen, InfoWars, July 6, 2009
"On June 23, 2009, Lorenzo Bini Smaghi of the European Central Bank, gave a speech at the Aspen Institute Italia called 'The world after the crisis: Designing the future. A monetary order for the XXI century.'
" ''(…) We have been searching for a new monetary order since the fall of the Bretton Woods agreement, in the summer of 1971...' "
"In his speech, Smaghi concludes that the IMF/Worldbank has taken its rightful place as head honcho of the 'international monetary order', undermining the autonomy of nation-states as it proceeds with its long-term plan of a global government and a single world currency."
In this next segment, Smaghi acknowledged that the reason the IMF is now taking its rightful place as the head of the worldwide banking system was possible only because of the current crisis.
"The fact that the crisis has restored the IMF to its place at the heart of the international financial system should provide some hope in this respect..."
Remember the heart of the Dialectic Struggle: First, the Illuminati creates the severe crisis and then, at the height of the crisis, its leadership steps in to propose to a panicked people their "solution" -- which just so happens to be the drastic change they wanted in the first place.
On a number of occasions since the global economic crisis started in earnest in September, 2008, world economic leaders have boldly stated that the crisis was producing the impetus for change. Doubt it not!! We are going through these troubled economic waters only because the Illuminati wanted to bury Capitalism and institute Fascism.
The Illuminati wants a controlled global economy, not a ruined one. And, they are getting it!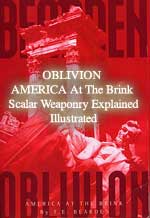 VI. North Korea is said to have tested an advanced Scud missile capable of striking Japan!
During her July 4 tests, one of the North Korean missiles which was test-fired over the Ocean of Japan was said to be an advanced type which could strike Japan in a confrontation.
NEWS BRIEF: "North Korea could have tested new, improved 'Scud missile' capable of hitting Japan", Gulf News, July 6, 2009
"Seoul: A barrage of ballistic missiles that North Korea test-fired over the weekend may have included a new type of Scud missile with an extended range and improved accuracy that poses a threat to Japan ... Pyongyang launched seven missiles into waters off its east coast on Saturday in a show of force that defied UN resolutions and drew international condemnation. On Monday, South Korea's mass-circulation Chosun Ilbo newspaper reported the launches were believed to have included three Scud-ER missiles with a range of up to 1,000km."
How close is Japan to North Korea?
"Tokyo is about 1,160km from the base on North Korea's east coast from where the missiles were fired. Some other parts of Japan are closer, well within the range of a Scud-ER."
Since the Mass Media never, ever reports the truth of any news event, we feel the impetus to state the portion of the New World Order Plan which demonstrates that this North Korean nuclear crisis was planned over two decades ago.
Here is the exact wording:
"THE SCRIPT HAS NOW BEEN WRITTEN -- A hair-raising confrontation in Korea may, towards the end of the period, threaten man's very survival." [Peter Lemesurier, "The Armageddon Script", p. 223, published 1981]
Proof positive that this particular crisis is manufactured and strong proof that all major events are scripted as well. Now you know the truth. Spread the word!!
---
New Headline News Articles

From Family Freedom to Global Control - Part
The UN Seizure of Parental Rights
Iraq Is Now A Radioactive Wasteland - Depleted Uranium Poisoning Is Starting To Take Its Toll Upon The Civilian Population
Isaiah 13 prophecy is now being fulfilled to the letter from America's war against Ancient Babylon, Iraq. "Seize and destroy the whole land" is now becoming reality.
However, the form in which this final destruction is taking is so shocking and is so carefully hidden from Western eyes, the average Cutting Edge reader has no idea the kind of genocide which Skull & Bones Bush unleashed upon Iraq and her people.
"And He said to them, I saw Satan falling like a lightning [flash] from heaven" Luke 10:18 (Amplified Bible)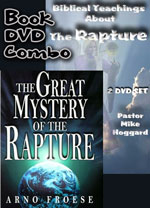 How Close Is The Rapture?
Part 1 - Does The Mandatory HDTV Switchover, HAARP and GWEN Towers = Global Mind Control?
Part 2 - Global Mind Control And The Rapture of the Church
Part 3 - Will God Use His Rapture of the Church As The Means By Which He Will Protect Us From The Global Mind Control? - Imminency of the Rapture Doctrine Examined
"Iraq War - Not Over By Any Means" - Part 1
"U.S. Still Headed For Planned Defeat"
Can you believe that most Americans actually believe that the Iraq War is over and that we have won it? Because people cannot find any news on Iraq anywhere on Mass Media, they feel that the Iraq War was over and that President Bush had won it.
We have lost the war in Iraq, a fact which will become more and more apparent as the next 12 months unfold. One day, people will wake up to realize that Iran does have firm hegemony over Iraq!! - http://www.cuttingedge.org/news/n2368.cfm
"Iraq War - Not Over By Any Means" - Part 2"Why Did Skull & Bones Bush Invade?"
The answer as to "Why" Bush set out to invade Iraq will shock you, as it is part fulfilled prophecy and part Satanic doctrine. http://www.cuttingedge.org/news/n2369.cfm

--------Concluding Inspiration ---------- ""When I passed by thee, I said unto thee, Live." Ezekiel 16:6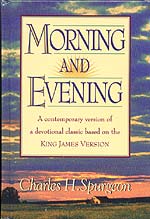 Saved one, consider gratefully this mandate (of mercy. Note that this fiat of God is majestic. In our text, we perceive a sinner with nothing in him but sin, expecting nothing but wrath; but the eternal Lord passes by in His glory; He looks. He pauses, and He pronounces the solitary but royal word, "LIVE." There speaks a God. Who but He could venture thus to deal with life and dispense it with a single syllable?
Again, this fiat is manifold. When He saith "Live," it includes many things. Here is judicial life. The sinner is ready to be condemned, but the mighty One saith, "Live," and he rises pardoned and absolved. It is spiritual life. We knew not Jesus--our eyes could not see Christ, our ears could not hear His voice--Jehovah said "Live," and we were quickened who were dead in trespasses and sins. Moreover, it includes glory-life, which is the perfection of spiritual life. "I said unto thee, Live:" and that word rolls on through all the years of time till death comes, and in the midst of the shadows of death, the Lord's voice is still heard, "Live!" In the morning of the resurrection it is that self-same voice which is echoed by the arch-angel, "Live," and as holy spirits rise to heaven to be blest for ever in the glory of their God, it is in the power of this same word, "Live." Note again, that it is an irresistible mandate. Saul of Tarsus is on the road to Damascus to arrest the saints of the living God. A voice is heard from heaven and a light is seen above the brightness of the sun, and Saul is crying out, "Lord, what wilt thou have me to do?" This mandate is a mandate of free grace. When sinners are saved, it is only and solely because God will do it to magnify His free, unpurchased, unsought grace. Christians, see your position, debtors to grace; show your gratitude by earnest, Christlike lives, and as God has bidden you live, see to it that you live in earnest.
(C.H. Spurgeon, "Morning and Evening Devotions"; Emphasis Added)
---
May Jesus Richly Bless You,
David Bay, Director
866-909-2850 Toll Free Customer Service - Order Line
803-356-2850 Customer Service - Order Line - For Out of Country Customers
803-356-2860 Fax
NEW DVD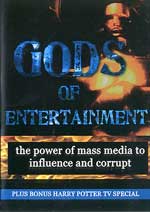 "Gods of Entertainment:The Power of Mass Media to Influence and Corrupt"
Now you will know why Mass Media is so full of lies, distortions and exaggerations.
---
How Close Is The Rapture?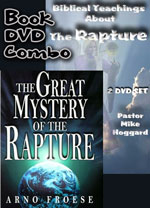 Buy The 2-DVD, 'Biblical Teachings of the Rapture' and Get Book 'Great Mysteries of the Rapture' FREE
Regularly $43.98
Now Only $24.99
---
Satan's Warfare Against Mankind
Spiritual Warfare Combination Offer
by Pastor Hoggard - 2 DVD Set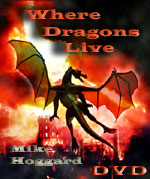 PLUS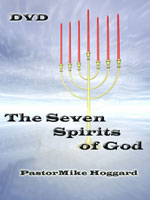 Regularly $39.98
You Save $20.00
---
AMERICA FORFEITS HER SOVEREIGNTY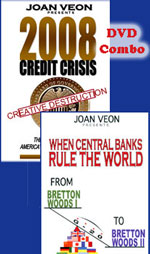 "When Central Banks RULE The World"
PLUS

2008 Credit Crisis: Creative Destruction"
---
Pastor Hoggard DVD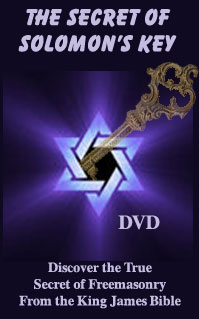 "Masonry's True Secrets From the KJV!"
Hoggard is a staunch KJV-only Pastor
---
Secret Mysteries of America's Beginnings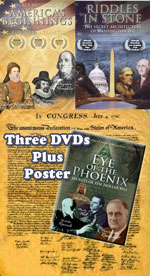 BUY 2, Get 1 FREE Offer
Buy Videos 1, 2 and 3, PLUS Declaration of Independence Poster - Save $35 - Nearly 9 Hours of Video
Regularly $94.98 for only $59.97
---
THE Financial Crisis Book Written For "Such A Time As This"!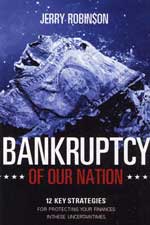 Regularly $13.99, Now Only $9.69, Saving You $4.30!
Key Understanding: It Is Not Too Late To Prepare Your Finances
---
Most Popular DVD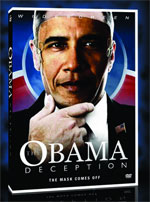 "The Obama Deception: Savior, Messiah, or Illuminati?"
---
End of the Age PROOFS!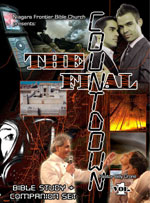 5 DVD Set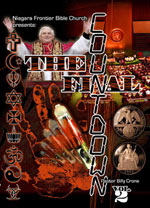 5 DVD Set
View the lively and exciting 'Final Countdown" trailer
---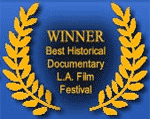 "Secret Mysteries of America's Beginnings" DVD's
Each 3 Hours Long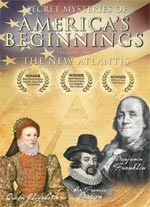 "The New Atlantis"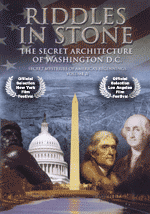 "Riddles in Stone - Secret Architecture of Washington, D.C."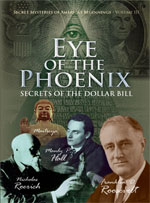 "The Eye of the Phoenix: Secrets of the One Dollar Bill"
Buy All Three & Save!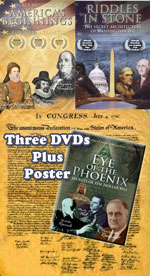 Buy Videos 1, 2 and 3, PLUS Declaration of Independence Poster - Save $35 - Nearly 9 Hours of Video
---
Popular New Bookstore DVD - by Pastor Hoggard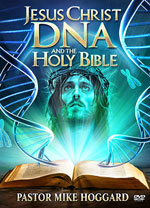 "Jesus Christ, DNA and the Holy Bible"
Regularly $29.99, Now On Sale For Only $14.99, Saving You $15.00!
---
Economic Crisis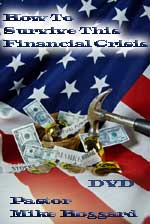 "How To Survive This Financial Crisis - Biblical Principles"
New DVD by Pastor Hoggard
Regularly $19.99, On Sale For Only $12.99, Saving you $7.00!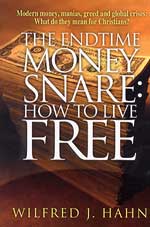 "Endtime Money Snare: How To Live FREE"
---

"President Bush:
Evil vs Good Fruits"
Directory of all news articles
Free Radio Transcripts

Free Newsletter Archives

Freemasonry

What Saith Rome

Teachings from the Catechism

Bookstore

Meet the Staff

Weather Control

School Shootings

Understanding Clinton