NEW Hoggard DVD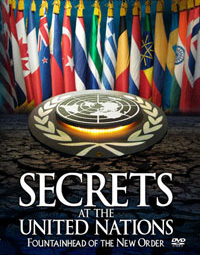 "Secrets At The United Nations"
"Fountainhead For The New Order"
Part 1 - Does the United Nations and the Tower of Babel have anything in common? Yes! Pastor Mike Hoggard delves into the world of the United Nations, their purpose, and what it is hiding and what is concealed in their innocent looking logo.
Pastor Mike breaks down the occult symbols of the UN logo's laurel leaf, the sections of the globe, and the vital significance of the North as the center point. This video is a very timely expose of the United Nations being the foundation of the new world order and whose true history starts way before 1945. Scriptures reveal Lucifer's plan to deceive the nations, and bring about his goal to rule the world!
Part 2 - Something wicked this way comes -- and it's coming from the North. . Why is the center or focal point of the UN logo the North? What is the Biblical significance of this particular direction? Scripture after Scripture describes North as a spiritual realm- Lucifer's earthly followers have been working to fulfill his ambition to be like the Most High, exercising total control of humanity.
Pastor Mike again ties together Biblical numerical correlations, ancient pagan practices, the Zodiac, New Age thought, the Vatican, Freemasonry secrets and Bible prophecies that will take place, perhaps very soon.
Like unto no other, a brutal invasion (of the 4th kind) is coming from the North!
Almost two hours long, shipping 7/18 - http://www.cuttingedge.org/detail.cfm?ID=2437
New Title Added To Our $9.99 Price DVD Category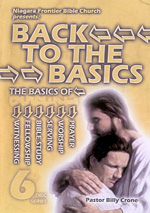 "Back To The Basics"
By Pastor Billy Crone - 6 Session Teaching
Regularly $29.99, 6 hours long
One of the strangest behaviors in the American Church is how we Christians can start out on fire in our walk with God, but over time we can actually consider it a drudgery to spend time with God.
So the obvious question is, 'What happened?' 'How did it get this way?' and 'Is there any hope?' Fortunately, the answer is YES!
Sometimes before we can move forward in our walk with Jesus Christ, we simply need to get Back to the Basics with the Savior. We need to recapture the right motive for spending time with Him and stay there. And that motive is simply this; that we have a beautiful loving intimate personal relationship with the Creator of the Universe, not some dry, stale, boring, man-made religion.
Therefore, this study, 'Back to the Basics', encourages us to take a fresh look at why we do what we do as Christians through the eyes of a beautiful, loving intimate personal relationship with God.
People of God, if you've ever found yourself crying out, 'Help I'm a Christian and I can't grow up!' or 'Help I'm a Christian and I'm dead as a stump!' Then I've got good news for you. It doesn't have to be this way. Sometimes before you can move forward in your walk with Jesus Christ, you simply need to get 'Back to the Basics' with the Savior and start treating your walk with God like it really is, a beautiful loving intimate personal relationship with the Creator of the Universe!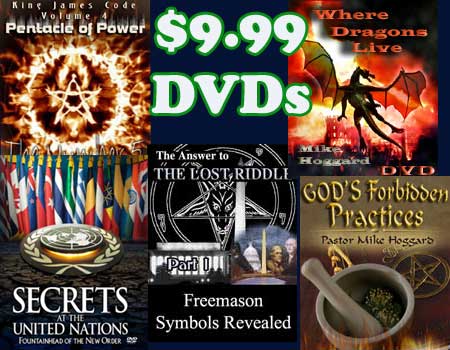 DVD Value Priced Category $9.99
Regular Retails Up To $40, Dual Disc Sets
---
---------- This Week's Hot News -------
I. The City of Phoenix has arrested a preacher for holding Bible studies in his home, fined him $12,000, and has sentenced him to jail for 60 days!
Just as this Illuminati Card illustrates, genuine, Bible-believing Christians are targeted in this New Order.
NEWS BRIEF: "Pastor Goes to Jail For Hosting Home Bible Study; Starts 60-Day Sentence Today", Global Christian Post, July 9, 2012
"Michael Salman, the pastor from Phoenix who was fined and sentenced to jail for holding Bible studies in his home, started his 60-day jail sentence at 10 a.m. today."
While city officials adamantly stated that the issue is about public safety and proper zoning permits, Pastor Salman denies that this is the issue sending him to jail.
"Salman, an ordained pastor and owner of a burger restaurant, believes that he was discriminated against for his Christian faith. He said the city of Phoenix would probably allow gatherings for poker or football, but not those for religious purposes.
'They're cracking down on religious activities and religious use', Salman told Fox News Radio last week. 'They're attacking what I as a Christian do in the privacy of my home'."
"The couple have posted a YouTube video giving a tour of their property. In the video, they argue that their meetings did not violate city code anymore than a neighbor's gathering, where several cars blocked a parkway."
The fact of the matter is that the Global Elite hate all religious fanatics, especially fundamental Christians. For almost 20 years now, cities have been trying to use zoning requirements to stop home-based Bible studies. Two years ago, Berit Kjos posted an article on our website about this very subject. Her article is entitled, "Global War on Christian Values - Part 1 - Unity in an Anti-Christian World?"
We encourage you to read this article in depth, but please allow us to quote pertinent excerpts.
"There is a growing and intensifying attack on Christians around the world ... Mexico, Morocco and Sweden are all tied to the international laws and standards of the United Nations and its many branches -- including the Alliance of Civilizations (AOC). This statement from the AOC website gives us a glimpse of its agenda: 'The Alliance seeks to forge collective political will and to mobilize concerted action at the institutional and civil society levels to overcome the prejudice, misperceptions and polarization that militate against such a consensus. And it hopes to contribute to a coalescing global movement which... rejects extremism in any society."
Therefore, we are facing a rising tide of anti-christian attitudes based upon United Nations directives aimed at "rejecting extremism in any society".
You see, the hidden agenda of the Illuminati is to attack extremism in any religion; therefore, an "Christian fundamentalist" is viewed in the same harsh, unapproving light as an "Islamic radical". In the mind of the Elite, terrorists can be spawned in each religion. Thus, Presidents Clinton/Bush/Obama define a "Domestic Terrorist" a person who fanatically holds to the Constitution and/or to Gun Rights and/or Fundamental Christianity.
Then, Berit reported that Gilbert, Arizona, was attacking home Bible studies as well.
"The latest attack on Christianity took place in Gilbert, Arizona:
"The city...has ordered a group of seven adults to stop gathering for Bible studies in a private home because such meetings are forbidden by the city's zoning codes.....
"There had been no complaints about the meetings, which had been rotating among members' homes before the officer wrote the letter and ordered the group to 'terminate all religious meetings...regardless of their size, nature or frequency'.The ban was revoked after a legal team from Alliance Defense Fund showed that the city's action was unconstitutional. But this incident, like many others, remind us that the First Amendment is being interpreted in ways that make freedom increasingly fragile."
The time has come for Christians to realize that our faith and our ability to publicly worship and our ability to publicly proselytize are under unprecedented attack. Will we one day have to meet in secret, as the Chinese were forced to do under the Communist dictator, Mao Tse-tung? If that is the Illuminati Plan, the Elite had better be careful. When Mao Tse-tung launched his persecution of all religions, including Christianity, driving adherents underground and forcing secret meetings, the year was 1950, and there were one million baptized Chinese Christians, located in the major cities along the coast.
Persecution caused the majority of these Christians to disperse into the mainland, far from the Coast.
In 1981, when Deng Xiaoping opened China to the outside world and relaxed government control over Christianity, the outside world was shocked to realize that the number of genuine Christians was over 60 million!
Throughout history, persecution of the Christian Church has always resulted in dramatic growth, and that growth is spiritually pure!
What is that old saying? "The blood of the martyr has always been the seed of the Church"!
Before you scoff at the idea that bloody martyrdom could come to America, please look again at the Illuminati card, above, with Granny wielding a bloody axe against "all fanatics".
What could this symbolism possibly mean? It means that, by the time Mass Media is finished conditioning average citizens into believing that fundamental Christians are "fanatics" worthy of death, every American, including little old Grandmas, are going to be killing "fanatics".
Then, of course, the government is going to be killing citizens, as well, as the card above proves.
Christians today need to purify themselves so they will be spiritually ready to meet the martyrdom when it finally arrives. And, do not lazily think that you will be rescued by the Rapture beforehand, because the Seven-Year Tribulation does not begin until Antichrist "confirms the Covenant" with Israeli leaders (Daniel 9:27)
Antichrist might be on the Earth for a year or more before he confirms the covenant; this leaves plenty of time for the Elite to begin their imprisonment and martyrdom of Christians.
Are you spiritually prepared? Have you aggressively shared the Gospel with your loved ones and with others in your Sphere of Influence? If you are uncertain how to lead someone to the Lord, please download and print our Salvation Page, read now by over 150,000 people annually worldwide in one of nine languages. You can fold this Salvation Plan and keep it in your Bibles for instant use when the opportunity arises.
Listen to Jesus as he expressed the urgency of working spiritually for the Father.
"I must work the works of him that sent me, while it is day: the night cometh, when no man can work." (John 9:4)
The Apostle Paul also urged Christians to daily work for the Master.
"The night is far spent, the day is at hand: let us therefore cast off the works of darkness, and let us put on the armour of light." (Romans 13:12)
Truly, a spiritual night is coming; its name is "The New World Order"!
II. Three British men are arraigned on charges of preparing a terrorist attack during the London Olympics.
God help us if the Illuminati carries out an attack -- especially a nuclear attack -- on London!
NEWS BRIEF: "3 UK men due in court over preparing terrorism", Huffington Post, July 10, 2012
"Three men from central England accused of building an improvised explosive device and making other preparations for a terrorist attack were remanded into prison custody Tuesday by a London court ... Authorities have said the case is not linked to the upcoming London 2012 Olympic Games."
I certainly hope this is the case, because a lot of people are very concerned that the London games might be hit with a powerful terrorist attack, possibly even a nuclear device.
In another story, an accused terrorist is challenging some of the security restrictions now set in place for the London Olympic Games.
NEWS BRIEF: "Olympic breach' terror suspect challenges restrictions on movement",
"The man - named only as "CF" - is an alleged al Qaeda militant and MI5 believe him to be a would-be suicide bomber ... Early this year he was placed under a Terrorism Prevention and Investigation Measure (TPIM), which had replaced control orders, requiring him to wear an electronic tag, mapping out reporting requirements to police, and limiting his use of computers and the Internet. But it emerged at the weekend that he has been arrested for breaching the conditions of the order after traveling through the Olympic Park in Stratford on a train on five occasions between April and May this year."
You can see that British security forces are very concerned about a terrorist attack at the London Olympics.
Is this possible? Is there any reason to suspect that such an attack is planned? Yes, as a matter of fact, there are reasons to be concerned and the string of events traces back to British television!
NEWS BRIEF: "100,000 expected to Die at the London 2012 Olympics due to nuclear action", BBC TV, August, 2008, carried on YouTube
"In August, 2008, the BBC broadcasted a series of programmes called 'Spooks: Code 9' which envisaged a nuclear attack on the London Olympic Stadium in 2012".
The death toll was predicted to be over 100,000!
Was the Illuminati telegraphing its punches once again? In 2006, Cutting Edge posted an article in which we noted the tendency of the Global Elite to "telegraph" its intentions years before the planned event actually takes place. Please take a few moments to read our Archived Article, "Startling Revelation: Now We Know Why The Illuminati 'Telegraphs' Their Punches: FEMA's Three Predictions, In Movies And TV Shows, Depicting The Very Disaster For Which They Plan", NEWS2104.
Once you read our archived article, you will be further startled to realize that the BBC aired a series of programs in August, 2008, in which they showed a nuclear terrorist attack on the London Olympics in 2012! Might this BBC program be a "telegraphing of punches" ahead of the London Olympics which are scheduled from 27 July - 12 August, 2012?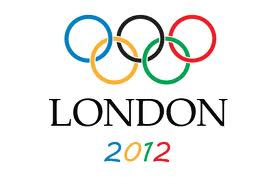 Now, let us examine this Illuminati Card Game card entitled, "Combined Disasters". Remember, the Illuminati Card Game was introduced by Steve Jackson Games in early, 1995.
First, notice that the massive clock shown in the upper right corner is Big Ben in London. There can be no doubt.
Secondly, notice that the five people running from the disaster are dressed in the same colors as the Olympic rings, shown left. Furthermore, these people are most definitely from five different nationalities. Let us review the meaning of the five colored Olympic rings so you can see the five continents represented.
"The five interlocking rings represent the five continents brought together by the Olympic Movement, or the five main regions: Africa, the Americas (North and South America are combined), Asia, Europe and Oceania. As it says in the Olympic Charter, the five-ringed symbol 'represents the union of the five continents and the meeting of athletes from throughout the world at the Olympic Games'. The symbol of the Olympic Games is composed of five interlocking rings, colored blue, yellow, black, green, and red on a white field. The colors of the rings represent the flags of the countries that participate in the Olympics. Every flag of a country participating in the Olympics includes one of those colors. " (Wiki Answers)
The evidence that both the Illuminati Card Game and the BBC TV series, " 'Spooks: Code 9' " are telegraphing a major terrorist event during the London Olympic Games in 2012 seems strongly circumstantial. One simply cannot be sure.
The time showing on Big Ben's clock at the moment disaster struck is 11:12. Might this be the planned time of this disaster?
We cannot be sure until and if the disaster strikes. However, fallout throughout the world would be incredible.
* The British government might overturn elected officials, instituting dictatorship until "the enemies of peace" have been quelled.
* Martial Law might be established in other countries as well
* Stock Markets would roil and threaten to collapse, especially if the death toll is as high as 100,000
While the possibility of a planned terrorist attack against the London Olympic Games seems strong, we must note that some actions shown on the Illuminati Card Game have not occurred. However, we must be steel ourselves for the possibility that the Elite have a terrorist attack planned during the London Olympic Games in July - August, this year.
III. Mitt Romney continues to climb upward in the polls versus President Obama.
NEWS BRIEF: "Polls Show Romney Gaining Ground on Obama", NewsMax, 10 MJuly 2012
"With just four months to go before the election two new polls show the race for the White House between President Barack Obama and Mitt Romney is essentially deadlocked. A new Washington Post-ABC News poll shows the race tied at 47 percent while The Washington Times/JZ Analytics poll found the former Massachusetts governor leading 43 to 42 percent."
The Supreme Court decision legalizing most of ObamaCare seems to have hurt the President!
"Pollster John Zogby, who conducted the Times survey, told the paper that Obama had been moving up in polling last month, but the healthcare ruling appears to have stopped that."
When the President boldly supported gay issues, including gay marriage he energized many Conservative voters who had been sitting on the fence. These Conservative voters will now decide they cannot stomach such a pro-homosexual, Liberal president, so they will hold their collective noses to vote for Romney.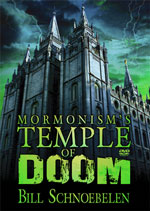 Trailer
IV. Right now, a "Paradigm Shift" of enormous potential is moving Evangelical Christianity directly into the Mormon camp!
Truly, Jesus is correct when He warns, "the children of this world are in their generation wiser than the children of light." (Luke 16:8)
NEWS BRIEF: "The Evangelicals & the Mormon Church: Uniting Christ with Belial", by S.A. Shearer, Antipast Ministries, July 10, 2012
"An extraordinary convergence of religious communities is occurring – a convergence that involves the evangelical Christian community and the Mormon Church; it is a convergence that has made possible evangelical support for the nomination of Mitt Romney for President on the Republican Party ticket – something that most would have thought impossible not more than twenty years ago ... It first manifested itself openly in the alliance that the Mormons struck with the evangelical community in the battle over Proposition 8 (the California Marriage Protection Act), a 2008 ballot initiative...."
In other words, since the Mormons rushed to the aid of the Evangelicals over this "Marriage Protection Act" Evangelicals are thinking much more kindly about this neo-pagan religion? Is that what this author is saying?
Yes, that is exactly what Shearer is saying. Listen as he continues:
"... evangelicals were extremely appreciative of the financial help that Mormons contributed to the effort - which in some cases involved channeling funds directly into evangelical political organizations. The magazine went on to say that ... 'advocates of Proposition 8 estimate that Mormons contributed at least half of the nearly $40 million raised for the ballot initiative'."
In other words, the incredibly wealthy Mormon Church bought their way into the hearts and minds of key evangelical leaders! The power of the purse is an incredible power.
"Since Proposition 8, the alliance between evangelicals and Mormons has grown and has gradually taken on an eschatological hue...."
This article then goes on to describe how Evangelicals are conveniently abandoning their Biblically correct views of eschatology so they can merge with the Mormon view. This revelation is incredible, but it does reveal how easy it is for the human mind to rationalize positions when the mind wants to achieve a particular goal.
"While there are, of course, many dissimilarities between the Mormon doctrine of "end times" and the doctrine of 'end times' that has today been popularized in the evangelical church ... there are also a great many very pointed similarities, and THESE SIMILARITIES ARE PROFOUND! Consider the following: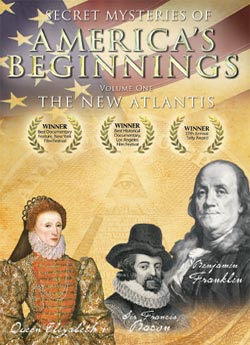 DVD
FIRST, as we suggested earlier, the importance of the United States in Mormon eschatology and what now passes for evangelical eschatology in countless churches throughout the country. Mormons believe that America, not Israel, is now God's Chosen Nation. They believe that Jesus will return to Independence, Missouri, to rule for 1,000 years.
But, since Evangelicals have re-created America's founding so that people believe that America's government was founded on Christianity, many Evangelicals equate America's founding in much the same religious light as do Mormons.
Thus, you can see the importance of the propaganda campaign which insists that American government was founded on Christian foundation, when only the American culture was founded on christianity. America's government We cover this fact very thoroughly in "The New Atlantis" DVD, pictured above.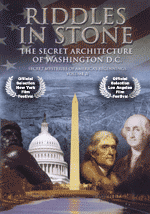 The reality is that the Masonic Founding Fathers established the government on pagan, globalist Masonic ideals and goals. Our second DVD in the "Secret Mysteries of America's Beginnings" -- "Riddles In Stone: The Secret Architecture of Washington, D.C.", series proves beyond doubt that this was the case. One symbol repeated twice in the street layout shouts that America's goal is to produce the Masonic Christ on the world scene.
SECOND, the belief that the U.S. Constitution is a GOD-ORDAINED document that is almost as important as the Bible.
THIRD, that the forces of "Secular-Humanism" - and most especially the "Gay Rights Movement" and Feminism - threaten to destroy the family, the country and Christian Civilization.
FOURTH, that the "Islamic Menace" likewise poses an ominous threat to Christian civilization, and must be confronted and destroyed.
FIFTH, that as a result of the twin threats posed by Islamic fundamentalism and "Secular-Humanism," the United States will pass (is passing) through a period of severe political, cultural and economic chaos which will only come to an end after "God's People" take control of the country."

Therefore, Mormon leadership proved to be far wiser than Evangelical leaders. They poured in $20 million of support for the California marriage initative, knowing how important this issue was to Evangelical leaders.
They have now used this outpouring of thankfulness to complete a dramatic "Paradigm Shift" change in the attitudes and values of the Evangelical community.
Now, Evanglicals leaders are performing wild mind gyrations in order to create reasons they can support a Mormon for President!
Jesus is correct: the children of the unsaved world are far wiser to the ways of the world than are the children of light. Evangelicals should never, ever have gotten involved in politics. We have been deceived time and time again, since 1976, when Jerry Falwell convinced us to enter politics in a big way.
Now, Evangelicals are about to be deceived in an unprecedented way as they are about to support a practitioner of a pagan religion -- Mormonism -- for the highest office in the land.
America's judgment is drawing closer with each passing day and each event in which we act in disobedience to God's Word.
---
We have even more savings for YOU!
Regular Retails Up To $30 - Single Disc DVD's
26 28 Titles From Which To Choose
---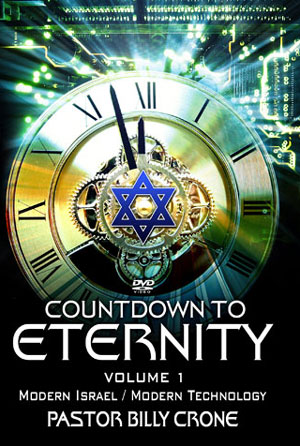 "The Ultimate Final Countdown"
2-DVD Set by Pastor Billy Crone - 4 Hours Long
Regularly $39.99, Only $19.99
The 'Final Countdown' takes a look at 10 signs given by God to lovingly wake us up so we'd give our lives to Him before it's too late. These prophetic signs are many, but there are 10 REALLY IMPORTANT ones to which we really need to pay attention.
These 10 prophetic signs are: 1) The Jewish People and their reborn nation, Israel; 2) Modern Technology; 3) Explosion of Worldwide Unrest/ Upheaval; 4) Unprecedented Falsehood; 5) Rise of Wickedness and Perversion; 6) Rise of Religious Apostasy; 7) One World Religion; 8) One World Government; 9) One World Cashless Economy; 10) The Mark of the Beast.
This 2-DVD set addresses two of these issues: * The Continued Existence of the Jewish People & the Rebirth of Israel, plus * Modern Technology including video clips of cities and people projected by holograms and updates on HAARP mind control. The clips on these DVDs will amaze you.
The Jewish People and their reborn nation, Israel in three aspects:
1) Reborn as Israel
2) Rebuilding of the Temple
3) Relationship to the coming Antichrist.
Modern Technology in two aspects:
* Increase of Travel, Knowledge & Unrest;
* Two Witnesses, False Prophet & Antichrist.
http://www.cuttingedge.org/detail.cfm?ID=2435
---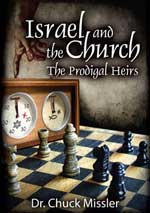 "Israel and the Church: The Prodigal Heirs"
Has The Church Replaced Israel?
DVD by Dr. Chuck Missler
One of the most burning issues of our current age is whether the return of Israel back to her land in 1948 was fulfillment of God's ancient prophecies or was just an accident of history. What you believe has great ramification for your view of the world and God's role -- or lack of role - for present-day Israel.
Dr. Missler asks several burning questions: 1)Has God abandoned Israel? 2) Has the Church 'replaced' Israel? 3)What does the Bible say?
As we watch the world events, it is clear that Israel is following her prophetic scenario, and a new chapter is about to be writtenand there may be a big surprise on our near horizon!
Great tool to reach people who believe the Church has replaced Israel
Contains 2 hours of teaching - http://www.cuttingedge.org/detail.cfm?ID=2433
---
New Headline News Articles
What Will Happen When Israel Refuses Integration Into Club of Rome Supernation #7?
Is this refusal to integrate into an Arab-dominated Supernation be the catalyst for fulfillment of Zechariah 12?
World Trade Organization Has Just Overruled American Law!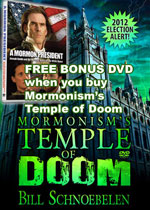 "Presidential Election 2012"
"Are we REALLY faced with the choice of "Lesser of Two Evils"?


How would Jesus have voted? Which Party Would He Have Considered The "Lesser of Two Evils"? Pharisee or Sadducee; Democrat or Republican; Obama or Romney; Baphomet or Baal?

We have attempted to prove to you that the Democrat Party and the Republican Party are equally evil, as they pursue an equally evil plan to bring the world into the Kingdom of Antichrist, also known as the "New World Order".
Thus it follows that the men in top leadership of each party are equally evil.
Evangelical Christians have no idea whatsoever of the intrinsically evil nature of the Republican Party. They have thoroughly convinced by Evangelical "wolves in sheep's clothing" that a goodly number of top Republican leaders are Christian. Such Evangelicals have been as completely deceived as the Apostle Paul warned:
"For such men are false apostles, spurious, counterfeits, deceitful workmen, masquerading as apostles, special messengers of Christ (the Messiah). And it is no wonder, for Satan himself masquerades as an angel of light; So it is not surprising if his servants also masquerade as ministers of righteousness..." (2 Corinthians 11:131-5; Parallel Bible, KJV/Amplified Bible Commentary)
This article is a clarion call for Evangelical Christians to wake up to spiritual reality and to "vote their conscience" when they enter the voting booth!
---

Purchase a 1-Year Subscription, you may select 1 FREE gift
Purchase a 2-Year Subscription, you may select 2FREE gifts
Purchase a 3-Year Subscription, you may select 3 FREE gifts
Purchase a 4-Year Subscription, you may select all 4 FREE gifts
We have changed our FREE gifts available to you when you subscribe to Headline News, adding two Pastor Hoggard DVD's to the Seminar Tapes and the Radio Collection CDROM.
---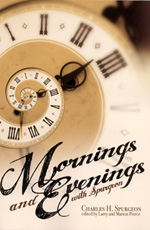 --------Concluding Inspiration ---------""And the evening and the morning were the first day." Genesis 1:5
The evening was "darkness" and the morning was "light," and yet the two together are called by the name that is given to the light alone! This is somewhat remarkable, but it has an exact analogy in spiritual experience. In every believer there is darkness and light, and yet he is not to be named a sinner because there is sin in him, but he is to be named a saint because he possesses some degree of holiness. This will be a most comforting thought to those who are mourning their infirmities, and who ask, "
Can I be a child of God while there is so much darkness in me?"
Yes; for you, like the day, take not your name from the evening, but from the morning; and you are spoken of in the word of God as if you were even now perfectly holy as you will be soon. You are called the child of light, though there is darkness in you still. You are named after what is the predominating quality in the sight of God, which will one day be the only principle remaining. Observe that the evening comes first. Naturally we are darkness first in order of time, and the gloom is often first in our mournful apprehension, driving us to cry out in deep humiliation, "God be merciful to me, a sinner." The place of the morning is second, it dawns when grace overcomes nature. It is a blessed aphorism of John Bunyan, "That which is last, lasts for ever." That which is first, yields in due season to the last; but nothing comes after the last. So that though you are naturally darkness, when once you become light in the Lord, there is no evening to follow; "thy sun shall no more go down." The first day in this life is an evening and a morning; but the second day, when we shall be with God, for ever, shall be a day with no evening, but one, sacred, high, eternal noon.
---
Directory of all news articles
Free Radio Transcripts

Free Headline News Archives

Freemasonry

What Saith Rome

Teachings from the Catechism

Bookstore

Meet the Staff

Weather Control


May Jesus Richly Bless You,
David Bay, Director
866-909-2850 Toll Free Customer Service - Order Line
803-356-2850 Customer Service - Order Line - For Out of Country Customers
803-356-2860 Fax