The Great Culling of the human population has quietly begun. Covertly, insidiously, mercilessly, a global depopulation agenda has been launched. As this plays out, the vast majority of the human race will be removed from the gene pool. Genetically annihilated.
Authors demonstrate their knowledge of the New World Order agenda when they quote the Georgia Guidestones' limit of 500 million people allowed to live on Planet Earth.
This Part One DVD reveals how our water supply is killing us and what we can do in our own lives. Part Two Will Report How Our Food Is Killing Us; Part Three will reveal how the very air we breathe is now poisoning us.
What did Jesus foretell? 'Unless the days be cut short, no human flesh would survive'! The world is entering into this era of history. Are you spiritually prepared?
For the novice as well as the sophisticate, this DVD is full of surprises. It includes subtle discoveries lying just beneath the text -- hidden messages, encryptions, deliberate misspellings and other amendments to the text -- that present implications beyond the immediate context, demonstrating a skillful design that has its origin from outside our space and time.
Drawing upon over forty years of collecting, Chuck highlights in this study many of the precious nuggets that have become characteristic of his popular Bible studies around the world. It is guaranteed to stimulate, prove, and, hopefully, disturb. It will confound the skeptic and encourage the believer. It is a "must" for every thinking seeker of truth and serious inquirer of reality.
---------- This Week's Hot News -------
I. In a chilling foretaste of the Christian persecution approaching us, the Phoenix, Arizona, authorities arrested a pastor for conducting a private Bible study within his home!
This type of hatred toward fundamental Christianity is abundant in New Age writings; however, it is still rare to see such hatred on public display by government authorities.
NEWS BRIEF: "Phoenix, Arizona Pastor Arrested, Jailed for Holding Bible Study in Home: His Wife Says It 'Defies Logic' ", Fox News Insider, July 11, 2012
"Bible study leader Michael Salman is sitting in jail today after his home was raided earlier this week by more than a dozen Phoenix, Ariz. police officers and city officials. His offense? The city says people aren't allowed to hold private Bible studies on their own property."
If this pastor's wife says that this action "defies logic", she does not understand the horrific hatred toward anything Christian by myriads of public authorities. The time is coming when this type of persecution is the normal state of affairs in America. This attitude by Phoenix authorities is just the "tip of the iceberg"!
"Salman was sentenced to 60 days in jail, three years probation and received a $12,180 fine for "'the crime' ... According to Suzanne, the city told her that her husband was essentially arrested because the Bible study was at a private house .. and that essentially, it's a church. Since they weren't zoned for church, they were told they were breaking the rules."
DVD
The Rutherford Institute expressed interest in representing the Salamn's.
"John Whitehead of the Rutherford Institute believes the family is being discriminated against because of their faith. "The key is -- the Constitution guarantees the right to freedom of religion ... the right to assemble and talk to each other wherever you want to be - in public or in your home," he said. "The thing that I think is so shocking is that you might expect this in Iran or [some place] around the world ... but happening in the United States, this is so shocking it's beyond belief."
What is really coming down is the One World Religion, as Pastor Billy Crone makes so clear in his DVD. Phoenix authorities would have no trouble if the religious study was Hindu or Buddhism, but they hate the Bible study because they hate fundamental Christianity.
To what degree is this hatred of Christianity foretold to be?
"And his power shall be mighty ... he shall corrupt and destroy astonishingly and shall prosper and do his own pleasure, and he shall corrupt and destroy the mighty men and the holy people (the people of the saints)." (Daniel 8:24; Parallel Bible, KJV/Amplified Bible Commentary)
"He was further permitted to wage war on God's holy people (the saints) and to overcome them." (Revelation 13:7; Parallel Bible, KJV/Amplified Bible Commentary)
This story is one of those "signs of the times" events, alerting us to the lateness of the prophetic hour.
"Now when these things begin to occur, look up and lift up your heads, because your redemption (deliverance) is drawing near." (Luke 21:28; Parallel Bible, KJV/Amplified Bible Commentary)
Indeed, the Kingdom of Antichrist is drawing very near. Are you spiritually prepared?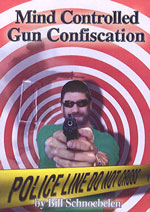 DVD
II. The State of Illinois may eliminate the ban on its citizens carrying concealed weapons!
If Barack Obama's home state sees the advantage of private citizens being able to instantly defend themselves, gun control advocates have truly lost this war.
NEWS BRIEF: "Illinois could end last state ban on carrying concealed guns", Yahoo News, July 9, 2013
"CHICAGO (Reuters) - President Barack Obama's home state of Illinois, the only one in the United States to have a law prohibiting the carrying of concealed guns, could lift the ban on Tuesday when lawmakers are expected to vote on the measure."
"Leaders of the state House of Representatives and Senate have scheduled debate on Governor Pat Quinn's veto of parts of the proposal to allow concealed guns in public. If three-fifths of the legislators in each chamber vote to override the governor, the prohibition on concealed weapons will end in a victory for the gun rights lobby, the National Rifle Association."
This bill is so popular, lawmakers may even have enough "Yeah" votes to override the governor's veto!
"Brandon Phelps, an Illinois Democratic House member who sponsored the measure to legalize concealed carry, said on Monday he has the votes to override the governor's veto..."
Americans do still have an innate gift of common sense after all. Perhaps we are not the "sheeple" the Illuminati thinks we are.
UPDATE TO THIS STORY
The Illinois legislature passed a bill legalizing the carrying of guns for self-defense in a "concealed carry" manner. The vote did, indeed, override the governor's veto.
NEWS BRIEF: "Illinois enacts nation's final concealed-gun law", USA Today, July 9, 2013
"SPRINGFIELD, Ill. (AP) — Illinois became the last state in the nation to allow public possession of concealed guns as lawmakers rushed Tuesday to finalize a proposal ahead of a federal court's deadline. Both chambers of the Legislature voted to override changes Gov. Pat Quinn made to the bill they approved more than a month ago ... The Senate voted 41-17 in favor of the override Tuesday afternoon after the House voted 77-31, margins that met the three-fifths threshold needed to set aside the amendatory veto."
This bill is just commonsense protection for law-abiding citizens.
"The 7th U.S. Circuit Court of Appeals ruled in December that it's unconstitutional for Illinois to ban concealed carry."
How lawless is Chicago, Illinois, these days? Prepare to be shocked.
NEWS BRIEF: "Chicago: Fireworks For The Fourth – 5 Shot Dead, 27 Wounded, 3 Days To Go In The Gun Free Paradise", Extrano's Alley News, July 5, 2013
"The Chicago Sun Times reports a typical start to a weekend in Chicago, where guns are banned unless you are a Chicago Alderman named Mell. So far the banging weekend has produced at least five shot dead, with 27 wounded."
Why should we be too surprised? Illinois has banned guns in schools, libraries, parks and mass transit buses and trains, and restaurants. To an armed criminal, these laws simply set aside a great many public places where law-abiding citizens simply cannot carry a weapon with which to defend himself/herself should a criminal madman walk through the door shooting.
And, Chicago citizens have much to fear, as the statistics tell the sad story.
This victory in the President's home state means that Americans still have common sense and are not going to allow themselves to be railroaded into giving up their guns, even if madmen under the control of a psychiatrist who is administering mind-altering drugs continue public shootings.
Not one provision from any gun-seizure law passed since the tragedy at Sandy Hook would have prevented any public shooter from murdering those innocent civilians.
Not one provision from any Patriot Act passed since the attacks of 9/11 would have prevented the terrorist attacks of 9/11.
Therefore, these laws must have been passed for reasons other than the ones publicly stated. And, they were. The REAL reason for these two types of laws being passed is to prepare the American people for the coming dictatorship.
Guns must be outlawed and seized before a dictatorship can be implemented.
Laws governing everyday activities must be changed so the government can regulate normal, daily activities on the part of its citizens.
Therefore, guns must be seized and laws must tightly curtail daily activities of the citizenry.
Welcome to the dictatorship of the coming New World Order.
What kind of dictatorship is planned for the peoples of the entire world?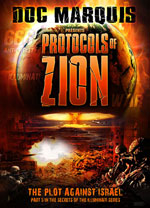 "These laws will withdraw one by one all the indulgences and liberties which have been permitted ... and our kingdom will be distinguished by a despotism of such magnificent proportions as to be at any moment and in every place in a position to wipe out any ... who oppose us by deed or word." [PROTOCOL 5 -- DESPOTISM AND MODERN PROGRESS]
Did you catch the kind of dictatorship [despotism] that the Illuminati has planned for every nation once they are brought under the rule of Antichrist?
"... a despotism of such magnificent proportions as to be at any moment and in every place in a position to wipe out any ... who oppose us by deed or word."
Further, once they have full control, they plan on "wiping us out". You have been forewarned, and the handwriting is most definitely on the wall. The only question is, are you paying attention? Or, are you so engrossed in your investment strategies, football games, and other facets of your life right now, that you do not want to hear any truth, especially "bad news" truth?
"From this the conclusion is inevitable that a satisfactory form of government for any country is one that concentrates in the hands of one responsible person. Without an absolute despotism there can be no existence for civilisation ..."
Can you believe this arrogance? The Illuminati is planning to save the civilizations of the world by imposing history's greatest Absolute Dictatorship!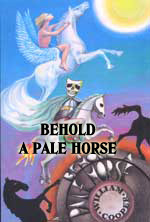 "This publication marks the 25th anniversary of the Third World War, [1979] called the 'Quiet War', being conducted using subjective biological warfare, fought with 'silent weapons' ... It is patently impossible to discuss social engineering ... without implying extensive objectives of social control and destruction of human life, i.e., slavery and benevolent genocide." [William Cooper, "Behold A Pale Horse", p. 36-37, printed August, 1990; Cooper is a New Age author. The date of the beginning of this "Third World War" is reported to be 1954]
Have you ever heard of benevolent genocide?
Welcome to the coming Kingdom of Antichrist, a.k.a. the New World Order!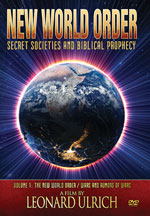 DVD
III. The radical "Muslim Brotherhood" was destroyed by its own policies in only one year!
Once Islamic people realized how brutal and unforgiving "Sharia Law" truly was, they wanted nothing to do with it, and they turned by the tens of millions against President Morsi, the Brotherhood fanatic who was attempting to force this law on the people.
NEWS BRIEF: "Morsi's toppling: a blow for secularism", The Nation, July 9, 2013
"he ouster of Mohamed Morsi as President of Egypt in a coup d'état by the military will reverberate not just across the political landscape of the ancient land, but that of the entire Muslim world. Morsi, whilst viewed globally as a barely acceptable face of political Islam, represented but a segment of a wider movement in the Muslim world calling for the implementation of Shariah law by the state."
Sharia Law is quite brutal and unforgiving. How many Muslims really want this law imposed upon them?
"Numerous polls have shown overwhelming support amongst the global Muslim populace for making Shariah the official law of the land ... Iraq (91 percent), Malaysia (86 percent), Niger (86 percent), Pakistan (84 percent), Morocco (83 percent), Bangladesh (82 percent), Egypt (74 percent), Jordan (71 percent) and Nigeria (71 percent). "
If such a high percentage of Islamic citizens support the implementation of Sharia Law, why did Egyptian President Morsi suffer such a horrible loss of support when he attempted to impose this law over Egypt?
Once the Egyptian people saw the horrific face of Sharia Law, they wanted nothing to do with it. They turned on the new President. Then, as Morsi watched his standing plummet, he waffled in pursuit of pragmatic and sensible economic policies, thus plunging Egypt into a massive crisis.
Economic disaster served as the "straw that broke the camel's back", prompting the Egyptian military to depose the President and imprison both him and his Muslim Brotherhood cronies.
This disastrous experiment with Shari Law may moderate many other states in the Middle East region. At least, let us hope that proves to be the case.
---

Giants: Hiding in Plain Sight. 5-DVD Set by L.A. Marzulla and Russ Dizdar - ORDER NOW

Price: $69.95 -- Sale Price: $49.95

The book of Genesis describes a bizarre event that changed the world forever. In the early days of human history a group of heavenly angels "left their first estate," procreated with the women of Earth, and created a race of human/angelic hybrids. Eventually, as this threat to both humanity and the animal kingdom grew, God sent the Flood of Noah to destroy most of His creation to protect the bloodline of Jesus Christ and the human race.
Throughout history, there have been credible reports of giants all over the world, gigantic men of renown, with double rows of teeth, six fingers and six toes! History tell us that some of these giants stood more than ten feet tall! Remember Goliath? Or Og of Bashan? He slept in a bed 13 feet long and 6 feet wide! But where is the proof? Where are the skeletons an the skulls?
In September of 2012, author, speaker and long-time Nephilim expert L.A. Marzulli, and Pastor, author, and popular conference speaker, Russ Dizdar, hosted the first Nephilim Mounds Conference in Newark, Ohio - a place that may have once been a hotbed of Nephilim activity. Giants in America? Who else could have created these massive mounds of dirt and this strange architecture all over the Ohio Valley? Incredible links between he Egyptian Pyramids, the Ruins at Baalbek and The Temple at Stonehenge and these ruins in Newark.
This is real. This is a unspoken part of American history that we can trace all the way back to Genesis chapter 6. THE GIANTS WERE HERE IN AMERICA! They were just "hidden in plain sight". And not just in Ohio. In Michigan and in the Grand Canyon too.
Fully 7 hours of teaching - http://www.cuttingedge.org/detail.cfm?ID=2525
---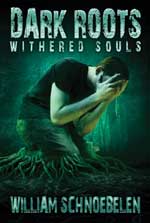 "Dark Roots, Withered Souls"
Spiritual Warfare - Spiritual Healing DVD
Regularly $24.95, Only $19.79 for 2 hours of teaching
Most families have at least one member who is bound by a 'Root of Bitterness', powerfully binding them to the dark spirits of the Abyss. This person seemingly cannot find joy in any part of life, but is continually saturated with a spirit of gall.
Schnoebelen shares critically important spiritual warfare information which can begin a spiritual healing that literally sets a person free!
Lack of forgiveness and bitter-root judgments powerfully bind even a genuine believer, preventing a full spiritual recovery.
Most people understand the need for forgiveness but do not fully comprehend how roots of bitterness and anger can prevent a person from gaining full victory in Jesus Christ.
Over 2 hours long, this DVD contains spiritual warfare and deliverance information you will never get from your local pastor!
NEWS STORY: ""More Americans Committing Suicide than During the Great Depression", Washington's Blog, May 17, 2013
America is a nation whose soul has rejected God and is now bound up in Satan's roots of bondage and unhappiness unto death. Thank God, there is deliverance!
---

Since time immemorial, humans have sought to build artificial creatures that move and talk. You will see and discover many of these fantastic creations in this book.
But you will also see depicted a startling future in which science and alchemy turn everything upside down. Robotic life thrives, the machines conquer the workday world, and humanity shrinks before the advance of a superior life form.
This new age of robotic superiority, a time when humans are outworked, outthought, and outdone in every field, is no more than 25 years away. Artificial life androids, cyborgs, robots will prosper as the era of human life quickly vanishes and fades away. Homo Sapiens, the creator of robotics, must now bow to the strange new creature, for he is stronger, more cunning, and more useful.
Come and envision a near future in which a bold and intelligent Avatar rules a planetary kingdom of machines. It will be a time when artificial men and women are our sex partners, postal deliverers, chauffeurs, entertainers, and bankers; a transhuman era in which the wealthy, favored few are given artificial parts and a biochip to expand intelligence; when fast and brutal robots play an exciting form of professional football; and when the vast majority of humans grow extinct, unworthy of life extension.
236 pages Almost every other page has color! Order Now
NOTE: Texe has departed from his normal rhetoric in this book.
---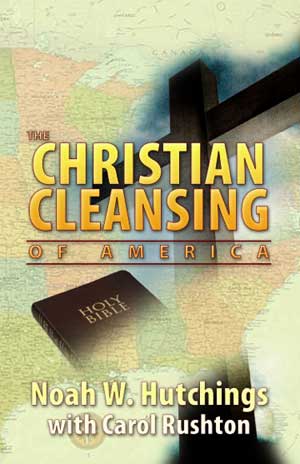 "The Christian Cleansing of America"
New Book by Dr. Noah Hutchings, SW Radio
Regularly $14.99, Introductory Sale $12.99
Current American leaders are cleansing all evidences of Christianity from this once-great nation. Our leaders are trying to remove from life in the United States the existence of anything remotely related to the Bible, church, or individual faith in Jesus Christ as the Son of God who died for the sins of the world.
Listen to the startling words of First Lady Michelle Obama: 'Barack knows that we are going to have to make sacrifices; we are going to have to change our conversation; we're going to have to change our traditions, our history; we're going to have to move into a different place as a nation'
Already, Christianity has been cleansed in a number of treasured national areas: 1) Government; 2) Armed Forces; 3) Science; 4) Sports; 5) Judiciary; 6) The Church; 7) News Media; 8) ObamaCare, based upon the most blatant pagan value system imaginable.
Americans need the message in this dynamic book! http://www.cuttingedge.org/detail.cfm?ID=2521
---
"Freemasonry: FATAL In The First Degree"
New DVD by Bill Schnoebelen, Former Mason, Satanist
Once viewing this video, you will never again believe that your loved one can safely pass through the first degree of Freemasonry!
Bill demonstrates that Freemasonry is Satanic from the First Blue Lodge Degree right up through the 33rd Degree. The first degree of Masonry is taken directly from the first degree of Satanism, where the initiate bows his knee to Baal and Lucifer and MARRIES Baal! The first initiation degree is a spiritual marriage to the god Baal.
When your loved one completes the first degree there is a very high chance he will be demonically possessed or at least demonically afflicted. But, to make matters much worse, your loved one will bring these newly found demonic 'friends' right in the front door of your home, where he will begin to afflict all relationships within the home -- Spousal, siblings, father-children, spiritual. Every meaningful, cherished relationship will abruptly come under severe and continuous attack. Suddenly, there will be no peace in relationships and in your home.
But, there is more spiritual horror! When the new Mason begins a memorization program called 'Posting', his mind begins to change, as his mental programming is quietly and subtly reprogrammed through a mental virus very similar to a computer virus. Suddenly, he is not the same person. His relationships begin to change and he will grow spiritually colder.
Bill then Biblically guides you through the spiritual steps necessary for a person who is already caught by Masonry's trap to be free of the spirit of Masonry and full of the Holy Spirit.
Finally, Bill shows how you can be set free from any spiritual bondage if Freemasonry is in your family background, father, grandfather, mother or grandmother. Spiritual deliverance is thoroughly discussed. http://www.cuttingedge.org/detail.cfm?ID=2459
---
New Powerful NEW Headline News Articles For Our Faithful Supporters
Your faithful support enables us to keep Cutting Edge free for everyone else. Our readers have always loved the indepth correct news analysis found in our "Headline News Analysis".
" Government To 501(C)3 Pulpit: Shut Up "
No wonder the Church no longer has an impact in our society! Pastors are under the heel of the IRS and they know it. No wonder no significant pastor spoke out against the many wars since 9/11.
"President Obama / Malik Obama - IRS Targeting Scandal -- Supporting Radical Islamists While Targeting Patriotic Americans"
Is this the scandal which shall impeach President Barack Obama?
" China Steals Cutting-Edge U.S. Military Technologies, Is Confrontational With Japan, and Is The Major Power Supporter of North Korea"
Is China headed for a major shooting war with the United States?
" Major Prophetic Advance!" The exceedingly poor African nation of Nigeria is forcing its citizens to go cashless! 'Mark of the Beast' prophecy cannot be fulfilled until the economies of all nations of the world are operating without cash, including Africa
" Pope Francis I Displays His Ecumenical Heart"
Since the Illuminati has chosen the Roman Catholic Pope to be the top religious leader of the New World Order
"President Obama Is Gutting The Army, Navy, Marine Corps, and Air Force"
Defense Department Is So Gutted By Sequester Budget Cuts That Planes Are Grounded, Naval Ships Are Being Docked and Marines Lament That They Cannot "Handle Even One War"!
"UNPRECEDENTED! A Former Pope Moves Back Into The Vatican To Live and Work Side-by-Side With the New Pope"
"Is The Future False Prophet Being Set In Place?"
Iraq -- Ancient Babylon -- is nearing the End Times' final annihilating judgment just as God foretold 2,700 years ago in Isaiah 13.
"Mighty Babylon" is falling and her days shall not be prolonged!
The clock of death continues to tick, and soon, Iraq will be history's first "Dead Nation", a place where no person or animal can possibly live. Mighty Babylon is clearly succumbing to God's inexorable judgment -- and Skull & Bones George W. Bush drove the prophetic stake through the heart of the ancient nation of Nimrod!
The Federal Government Has Bought Almost 2 Billion Rounds of Ammunition. Is It Planning To Go To War With The American People?
As frightening as this scenario sounds, we will demonstrate that the Government is NOT planning to go to war with the American people, as they have a far different plan in mind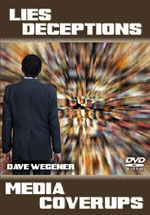 "10th Anniversary of the Iraqi War: At Last, Mass Media Is Admitting The War Was Launched On Lies And Is A Monumental Failure"
Cutting Edge was trumpeting this fact months before Bush's invasion! We knew the Illuminati had planned this war at the 1954 Bilderberg Meeting and we had filtered this knowledge through Bible prophecy and found a precise match.

Iraq's "Operation Enduring Freedom" meant only the 'freedom of the grave" for millions, but the worst is yet to come.
Part 1 of a Series Entitled, "Iraq War: Mad Dash On The 33rd Parallel"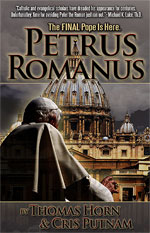 Is The Planned Moment Arriving For The Pope To Preside Over The Building of A Combination Worship Center For All Monotheistic Faiths In Jerusalem?
Israel has signed an historic agreement with the Vatican, giving the Pope a seat at King David's Tomb. Is Rome planning to soon move the throne of the Papacy to Jerusalem? Moving the Papal throne from Rome to Jerusalem would carry enormous End Times religious global implications.
"America Is Leading Western Powers In A Full-Scale Invasion of Africa!"
Now that the wars in Iraq and Afghanistan are winding down, the West is in full invasion mode destabilizing a major part of the "Non-Functioning Gap" region of the world. The "Pentagon's New Map Strategy" is being brilliantly followed. Have you noticed? Mass Media is either clueless as to what is occurring or they are part of a worldwide coverup.

"World War III Will Be History's Greatest Lynchpin Event!"
Many major events are planned to occur just as World War III begins.
Mankind will be systematically hit with unparalleled disasters of every kind as this planned global war unfolds.
But, none of these events will occur until the lynchpin called "World War III" is pulled.
This article is perhaps the most important we have ever written!
---
May Jesus Richly Bless You,

David Bay, Director

Cutting Edge Ministries

800-451-8211