---------- This Week's Hot News --------
DVD
I. As Supernation #6 (Latin and South America) is being formed by Leftist forces, America is acting to protect her few friends in the Region.
NEWS BRIEF: "US Military Surge in Costa Rica May Fan Regional Tensions", Inside Costa Rica, 16 July 2010
"In a controversial decision that is likely to fan the flames of regional tensions in Latin America, Costa Rica recently granted the US permission to move 7,000 troops and 46 warships (along with their accompanying planes and helicopters) into Costa Rican waters. Officially, the act is considered to be part of the 'Drug War', which appears to be increasingly more war-like in nature due to such actions and mounting violence in Mexico and Colombia."
"Costa Rica's neighbors, however, see the massive military presence as a potential base for regional strikes."
Moving this massive force against the "Drug War" is a lot like swing a baseball bat against a gnat! But, if the true purpose of this show of force is to intimidate the leftist nations in South and Latin America to leave Uncle Sam's few allies in the region, then this show of force makes a lot more sense.
However, this massive force will likely reverberate throughout the region, strengthening the leadership of the Leftist forces now building Supernation #6. Brazil and Venezuela are cooperating with Russia and Iran in building Supernation #6.
This reality is said to be of great concern to America's political and military leadership. When hated American forces are moving right off-shore and when new military bases spring up, the Left will be given more ammunition to fight to remove those few allies America has in the Region.
In other words, the cause of the Leftist leaders in forming Supernation #6 will be greatly empowered by these American military forces in Costa Rica and Columbia. In other words, the task of forming the Latin American supernation will be much easier to accomplish now that Uncle Sam is flexing his hated military muscle.
Is this the real reason President Obama has sent these military forces?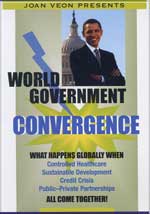 DVD
II. The State of Maryland has become the second state in the Union to implement Federally Funded Abortions as provided "Obamacare".
NEWS BRIEF: "Maryland Becomes Second State to Offer Federally Funded Abortions under Obamacare", by Matt Cover, CNS News, July 16, 2010
"Maryland will join Pennsylvania as the second state to use federal tax dollars to pay for abortions under the new health care law signed by President Barack Obama in March, according to information released by Maryland's State Health Insurance Plan."
Remember that now infamous lie from President Obama?
"During the debate over the health-care bill, President Obama delivered a speech to a joint session of Congress, saying: 'Under our plan, no federal dollars will be used to fund abortions'."
Remember the lying Executive Order Obama issued?
"The day the House voted to pass that bill, President Obama also signed an executive order purporting to prevent federal funding of abortions in the programs it created."
We can see now that President Obama is just as great a liar as President Bush was when he was convincing Americans that he needed to invade Iraq! Whenever an Illuminati leader is trying to persuade his people that the poison he is trying to administer is really for their good, he can be very, very persuasive!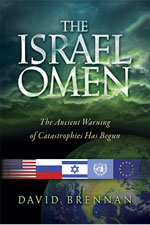 III. President Obama is trying very hard to proclaim a Palestinian State by the end of this year!
NEWS BRIEF: "'Obama pledges big movement' on carving up Israel", By Aaron Klein, World Net Daily, July 19, 2010
"JERUSALEM – The Palestinian Authority expects 'big movement' toward taking over most of the areas that would encompass a future Palestinian state by the end of the year, senior PA officials told WND. The PA officials said the U.S. has been negotiating the borders of a future Palestinian state that would see Israel eventually withdraw from most of the West Bank and some areas of eastern Jerusalem with the exception of what are known as the three main settlement blocks – Gush Etzion, Maale Adumim and Ariel. "
We have seen other predictions from Palestinian Authority (PA) leaders in the past, only to have them fall by the wayside because they did not represent reality in the first place! One needs to exercise great care in believing whatever the Palestinian leaders have to say.
This next statement may be closer to Biblical prophetic reality than anything else the Palestinian leadership has been saying.
"PA officials told WND if Israel and the Palestinians fail to reach an agreement to create a Palestinian state, the Obama administration will support a resolution at the United Nations that would unilaterally recognize a Palestinian state."
---