Spiritual Warfare - In Your Life

"Shadow Boxing"

The Dynamic Biblical 2-5-14 Strategy To Successfully Wage Spiritual Warfare

by Dr. Henry Malone


This book is for the spiritually tired, the defeated, the frustrated and the ashamed; it is also for those hurt and and broken, for those walking in spiritual powerlessness and fear.
For all who have found Truth but are failing miserably at living it.

For those who are walking in bondage and fighting limitations imposed by forces over which they seemingly have no control

For those secretly wondering why their lives don't portray the overcoming reality which God has purposed for your life, and of which the Bible speaks

And, finally, this book is for those to whom it seems that an evil strong and unseen hand holds them to a course in life they feel incapable of changing

"Portals To Cleansing"

The Biblical Manner In Which To Cleanse Property and Possessions of Demonic Influence -

By Dr. Henry Malone


Is there another spiritual dimension operating all around us?
Can the spirits of the dead really haunt houses?

Are specific geographical areas portals of spiritual power?

Can an heirloom possess the spirit of its deceased owner?

Does the blood of the murdered really cry out for Justice?

Can animals be possessed of demonic spirits?

What can be done to cleanse land, possessions and animals of spiritual darkness?

'Portals To Cleansing' is a spiritual journey into the realm of the supernatural. On page after page, you will discover how spiritual ground is taken by the believer and how it can be given up to Satan.
---------- This Weeks Hot News ----------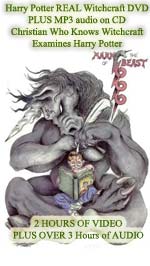 "Harry Potter And The Deathly Hallows"
Spiritual Warfare of the Highest Degree
Cutting Edge Harry Potter Section
I. Over 300 million people worldwide breathlessly awaited their copy of the seventh and supposedly final Harry Potter novel, "Harry Potter and the Deathly Hallows".
NEWS BRIEF: "For Harry Potter, Good Old-Fashioned Closure", New York Times, July 18, 2007
"So, here it is at last: the final confrontation between Harry Potter, the Boy Who Lived, the Chosen One, the "symbol of hope" for both the Wizard and Muggle worlds, and Lord Voldemort, He Who Must Not Be Named, the nefarious leader of the Death Eaters and would-be ruler of all. Good versus Evil. Love versus Hate. The Seeker versus the Dark Lord."
"With each installment, the Potter series has grown increasingly dark, and this volume .... is no exception. While Ms. Rowling's astonishingly limber voice still moves effortlessly between Ron's adolescent sarcasm and Harry's growing solemnity, from youthful exuberance to more philosophical gravity, 'Harry Potter and the Deathly Hallows' is, for the most part, a somber book that marks Harry's final initiation into the complexities and sadnesses of adulthood."
Cutting Edge noted, in our book review of the sixth book, "Harry Potter and the Half-Blood Prince: Is The Final Secret of the Seventh Book Revealed?", that it is highly possible that Harry will be named the Messiah of the World of Wizardry at the end of the seventh book. We can only wait to see how this plot works out, but I believe that this is a distinct possibility.
If Harry is declared the Messiah, wouldn't that be a kicker, as the world seems poised on the edge of the World War III which will produce the real Antichrist? For this reason, I am anxious to get my copy and begin reading. We shall have a Book Review for you on Monday morning.
Interestingly, this next news article asks the question, "Is Harry Potter a Christ figure?"
NEWS BRIEF: "Christian elements lurk in Potter books: "Is Harry Potter a Christ figure?", by Manya A. Brachear, Chicago Tribune, July 20, 2007
"Is Harry Potter a Christ figure? ... As Potter fans await the release of the seventh and final installment at 12:01 a.m. Saturday, it's a question worth considering."
"Do you think Harry Potter has an agenda?"
Yes, I think Harry Potter has an agenda. From the beginning, when kids were so encouraged to draw a lightening bolt in the middle of their foreheads, I believed Potter was conditioning children and adults to accept the final mark of Antichrist.
As far as whether Christians should read Potter, the answer is Biblical. God forbids His people from having anything to do with witches and familiar spirits and the "peeping and muttering" that witches go through to stage their rituals.
Furthermore, Potter novels describe real witchcraft in great detail. No Christian should allow himself to be so completely subjected to such powers of Satan. God's Word admonishes His people to avoid even watching evil. Listen:
"He who walks righteously and speaks uprightly, who despises gain from fraud and from oppression, who shakes his hand free from the taking of bribes, who stops his ears from hearing of bloodshed and shuts his eyes to avoid looking upon evil." (Isaiah 33:15,

Parallel Bible, KJV/Amplified Bible Commentary

)
Did you catch that last phrase? "... shuts his eyes to avoid looking upon evil."
A Christian simply cannot fill his mind with words and images of witches, wizards, familiar spirits, shape-shifting witches, and REAL witchcraft descriptions and still think he or she is in right standing with Jesus Christ!
Do not be deceived on this point! Jesus' warnings in Matthew 24 against being spiritually deceived at the End of the Age are so strong and are repeated three times, you must understand that unprecedented deception -- both spiritually and politically -- is one of THE End of the Age characteristics. Listen:
* Verse 4 -- "Jesus answered them, Be careful that no one misleads you, deceiving you and leading you into error."

* Verse 11 -- "And many false prophets will rise up and deceive and lead many into error."

* Verse 24 -- "For false Christs and false prophets will arise ... so as to deceive and lead astray, if possible, even the elect (God's chosen ones)."
Since the Christian Church has fallen into such spiritual apostasy over the past 50 years, I should not be surprised when I hear of a known apostate leader espouse the ridiculous notion that J.K. Rowling has woven the Gospel of Jesus Christ through her novels.
But, I must confess, I was shocked when I read these very sad remarks, thinking of the millions of trusting Anglican people who will believe these lying words.
NEWS BRIEF: "Anglican Bishop praises 'Gospel according to Potter' ", by Sally Williams, Western Mail, I.C. Wales, July 20, 2007
"THE Anglican communion should learn lessons from Harry Potter ... The Bishop of St Davids, Carl Cooper, said the Christian virtues of humility, respect and love portrayed in the stories about the teenage wizard should be replicated within the church."
"JK Rowling's books are no strangers to controversy among the religious establishment, with previous installments being burned by Christian groups, and one Catholic Church official last year denouncing Harry Potter as the 'devil. But the Anglican church has shown an increasing willingness to embrace the popularity of the Hogwarts pupil. Bishop Cooper said that although the story is cloaked in magic and wizardry, it has strong Christian messages and themes are at its heart. He said, 'The reader is in no doubt that love and friendship need to be acts of the will as well as acts of the heart'."
When I read the Harry Potter novels, I was repeatedly almost overwhelmed by the intense hatred and occultism which simply covers the entire series like a heavy blanket. Only the bond between Harry, Ron, and Hermione can be thought of as having "love and friendship", and even that bond was extremely mild compared to the love Jesus showed for His disciples.
At best, Harry Potter is a mixture of intense hatred and evil, and the mild bonds of friendship between Harry, Ron, and Hermione. In other words, Christians will be subjected to the hatred of Belial and a mild love. Do you remember what the Apostle Paul said, "...what fellowship hath righteousness with unrighteousness? and what communion hath light with darkness? And what concord hath Christ with Belial?" (2 Cor 6:14-15)
CFR member, Rick Warren, of the Purpose Driven Church, loves Harry Potter and encourages his members to read the novels. (Read Warren bragging about his Council of Foreign Relations membership, Paragraph VI, November 25, 2006, Newsletter)
"Though the seventh and final installment is yet to be released (July 21, to be exact), when it does, it will be well-worth reading. Though some would disagree, I am one to put Rowling's work in the camp of fantasy literature, along with Lewis and Tolkien, with her use of magic more mechanical than occultic. I found her earlier six volumes instant classics of the genre, and the final book will undoubtedly cement this series as among the best written." (Rick Warren's "Ministry Toolbox")
This kind of nonsense from church leaders is so very deplorable, and will not go unnoticed by the One Who will sit on the White Throne Judgment.
This next news story illustrates how deeply Harry Potter has penetrated into the hearts and minds of his legions of followers. Read it and weep.
NEWS BRIEF: "Kids' Grief Counselors Wait By Phones in Case Harry Potter Dies", By Mark Herlihy, Bloomberg News, July 20, 2007
"A U.K. children's charity has brought in extra staff to man its phone lines in expectation of a deluge of calls from distraught youngsters if Harry Potter dies ... 'For many children, Harry Potter and his friends have become a major part of their childhood', said Kate Trench, a spokeswoman for ChildLine, based in London, which provides telephone support services for children. 'Excitement could give way to sadness for those caught up in the huge build-up to the seventh and final book'.''
How sad, for so many children to be this devoted to this Satanic character, Harry Potter! This kind of devotion is exactly the kind of devotion Jesus Christ demands of His people. Listen:
"He who loves and takes more pleasure in father or mother more than in Me is not worthy of Me; and he who loves and takes more pleasure in son or daughter more than in Me is not worthy of Me."

(Matthew 10:37,

Parallel Bible, KJV/Amplified Bible Commentary

)
Can you just hear the application of this verse to Harry Potter?
"He who loves and takes more pleasure in Harry Potter is not worthy of Me."

This last statement might be the bottom line in this entire Harry Potter controversy.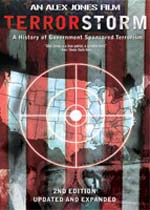 DVD- "Government Terror Acts In History"
II. President Bush's most important Islamic ally in his 'War On Terror' may be about to undergo "Regime Change" in reverse -- where a critical American ally is overthrown by radicals.
NEWS BRIEF: "Court decision imminent for suspended Pakistan judge: Crucial decision on Friday over President Pervez Musharraf's move to fire the country's top judge", Reuters News, July 20, 2007
"ISLAMABAD (Reuters) - Pakistan's Supreme Court is due to announce a crucial decision on Friday over President Pervez Musharraf's move to fire the country's top judge."
When Pakistani President Musharraf ordered the removal of the top Pakistani judge, he might not have been prepared for the explosion of anger and violence amongst radical religious militants. In weeks of almost non-stop violence, these radicals have nearly brought the country into a civil war.
The stakes are very high here, for Pakistan has long possessed the nuclear bomb, and a sophisticated variety of delivery systems on any battlefield. If American ally, General Musharraf, is overthrown by militants, possession of nuclear weapons would fall into the hands of men far more dangerous and uncontrollable than the rulers of Iran. (Read "Nuclear Armed Iran vs Nuclear Armed America: Whom Should The World Fear?", NEWS2120)
Now, let us return to our Reuter's story:
"Chief Justice Iftikhar Chaudhry has emerged as a symbol of resistance to Musharraf's rule, after he defied pressure to resign from the president and intelligence chiefs, who accused him of misconduct ... Musharraf suspended Chaudhry on March 9, precipitating the most serious challenge of his eight years in power as a lawyers' movement sprang up to defend the independence of the judiciary and opposition parties seized on the issue in an election year ... Musharraf's real motive for trying to get rid of Chaudhry, many critics suspect, was that the judge could allow constitutional challenges to his plans to get re-elected by current assemblies before they are dissolved for a general election at the end of the year.
"Opposition parties may also challenge Musharraf's right to stand for a second term while still army chief, a post he is constitutionally obliged to give up by the end of the year."
General/President Musharraf has long endured threats from militants who have been incensed by Musharraf acting like a little lap dog for President Bush in his "War On Terror". The general has endured several assassination attempts since then.
In the past several months, we have noted that the rise of militant sentiment in the Middle East is really rocking the foundation of all moderate Arab governments in the region who have traditionally been loyal to the United States.
When Hamas was allowed to seize those hundreds of thousands of CIA and Mossad intelligence documents which detailed the cooperation with the hated West of hundreds of Arab leaders over the past 25 years, we predicted that many of the current leaders might be so embarrassed and weakened over specific revelations as to how they sold their country out to America, that militants might succeed in achieving "Regime Changes" in reverse, i.e., against America.
This next news story tells how militants have already succeeded in turning Pakistan into a bloody insurrection -- a carnage based upon the Iraqi model.
NEWS BRIEF: "Pakistan bad dream of Iraq-style carnage comes true", By Simon Cameron-Moore, Reuter's News, July 20, 2007
"ISLAMABAD (Reuters) - After dinner at the Islamabad Club, a private hangout for the capital's elite, a Pakistani intelligence officer leant across to confide a nightmare haunting the country's security agencies. 'We fear that Pakistan could become like Iraq, with all these suicide bombings', the officer said with a lowered voice. That was in March, after a spate of attacks killed close to 45 people."
"Four months on, following a commando assault on a militant stronghold at a mosque in the capital, the security situation has become so bad that the officer's bad dream appears all too real ... On Thursday alone, there were three suicide attacks, killing 52 people. They targeted police, the army, and engineers from China, Pakistan's most reliable and cherished regional ally. Although the Chinese escaped unhurt their police escorts died."
Who is responsible for this explosion of violence directed at the Pakistani government?
"Officials say militant soulmates of al Qaeda and the Taliban, encouraged by U.S. failings in Iraq, believe they can destabilise Pakistan, and bring down U.S. ally President Pervez Musharraf by using the same tactics as the Iraqi insurgents. Over two weeks in July, more than 180 people have been killed, mainly soldiers and police, and mostly victims of suicide bombers. To make matters worse, a 10-month-old peace deal with pro-Taliban militants in the North Waziristan tribal region on the Afghan border has broken down. The carnage has come at a crucial time in Pakistan's history."
Indeed, Pakistan seems to be at a crossroads right now. The rising tide of militancy seems to be threatening one of the most consistently pro-American Islamic leader, General Pervez Musharraf.
Late Breaking News
President Bush seems to want to shove his old friend, General Musharraf over the cliff!
NEWS BRIEF: "US to strike militant targets in Pakistan", Press TV, July 20, 2007
"Pakistan has called White House comments that US forces could unilaterally strike militant targets inside the country 'irresponsible'. The White House a day earlier refused to rule out striking at suspected terrorist targets inside Pakistan near the Afghan border and would not say whether US forces would first seek permission from Islamabad. US President George W. Bush's spokesman, Tony Snow, when asked by reporters Thursday whether US forces could strike militants inside Pakistan, said: 'We never rule out any options, including striking actionable targets."
"Asked whether Bush would first seek authorization from Musharraf, Snow told reporters: 'Those are matters that are best not discussed publicly'."
"The Islamabad statement stressed that 'we have repeatedly made our position clear that whatever counter terrorism action is to be taken inside Pakistan, it will be taken by our own security forces'."
President Bush is undermining General Musharraf's sovereign rule by declaring that American forces might start unilaterally striking terrorist targets within Pakistan. Musharraf is really hanging on by a thread. If Pakistan can be overthrown by Islamic militants, so can the governments of Egypt, Lebanon, Jordan, and Saudi Arabia, to name just a few. President Bush's policies since the attacks of 9/11 may be about to end the rule of moderate, pro-American leaders throughout the Middle East.
The tide of radical Islamic militancy seems to be building to a massive tsunami!
III. For the first time ever, Turkey has admitted sending significant numbers of troops over the northern Iraqi border -- calling the offense a "border excursion".
NEWS BRIEF: "Turkey's military has waged a cross-border incursion into Iraq, bombarding northern areas of the country", Press TV, July 19, 2007
"Turkey's military has waged a cross-border incursion into Iraq, bombarding northern areas of the country, the Iraqi government said. The Iraqi government said Wednesday that Turkish artillery and warplanes bombarded areas of northern Iraq and urged Turkey to stop military operations and resort to dialog ... Government spokesman Ali al-Dabbagh has told that the bombardment struck areas of the northern province of Dahuk, some 430 kilometers (260 miles) northwest of Baghdad. Col. Hussein Kamal said about 250 shells were fired into Iraq from Turkey."
So concerned is the Iraqi government over this threat of outright invasion that the Iraqi Prime Minister is making a quick trip to Islamabad.
NEWS BRIEF: "Iraqi PM to pay a visit to Turkey", Press TV, July 20, 2007
"Turkish Foreign Minister Abdullah Gul has said the Iraqi Prime Minister Nuri al-Maliki will visit Ankara in order to strengthen bilateral ties. 'All problems between Turkey and Iraq will be discussed in detail with the Iraqi Prime Minister Nuri al-Maliki in an effort to consolidate the friendly relations between the two countries', Gul said on Thursday."
"Washington and Baghdad have been asked by Ankara to take concrete steps to crack down on the PKK and to wage an incursion into northern Iraq, where the PKK strongholds are based."
As we have stated in the past, Turkey is not threatening to invade northern Iraq because of the pesky Kurdish rebels. Turkish military leadership is not stupid enough to trigger World War III just to put the Kurdish fighters out of commission.
No, Turkey is attacking across Iraq daily, and is threatening an invasion with 200,000 soldiers, because she does not want to give up one-third of her territory so Washington can implement President Bush's new Middle East Map -- Read NEWS2213, "President Bush's "New Middle East Map" Is Enraging Friends and Foes Alike -- Is Likely To Spark The Planned World War III")
Likewise, Iran is threatened with the loss of about 20% of her territory adjacent to northern Iraq and even more territory in the south. Therefore, Iran and Turkey have been cooperating very closely in the past year. Some experts believe it probable that both Turkey and Iran will launch simultaneous attacks on northern Iraq, catching the Kurds in a pincer movement.
This fact brings us back to Iraqi Prime Minister al-Maliki, who is trooping to Turkey amidst this crisis. PM al-Maliki is Shi'ite and has been very cozy to the Shi'ite regime in Iran. He and his ministers have made several trips to Tehran during this past year to discuss a wide variety of subjects.
PM al-Maliki has ordered American troops out of some areas of Iraq, forbidding them to carry out planned operations. Mass Media reports continue to circulate that President Bush is contemplating whether to overthrow the very elected government in Iraq which he created in the first place.
Given the close ties between Iran and Iraqi PM al-Maliki, we can only wonder whether the Iraqi PM is visiting Turkey in order to ensure that the leadership of Turkey, Iran, and Iraq are on "the same page" prior to the invasion.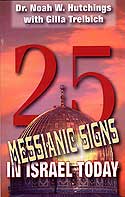 DVD
IV. The diplomatic rush is on to quickly declare a Palestinian State! Why?
President Bush and Prime Minister Olmert are pushing rapidly for Abbas to finally get a Palestinian State. Surprisingly, Saudi Arabia is not cooperating!
NEWS BRIEF: "PM Olmert dusts off West Bank pullout plan", World Tribune, July 18, 2007
"JERUSALEM — The government of Israeli Prime Minister Ehud Olmert has revived plans for a unilateral withdrawal from most of the West Bank. Olmert has been discussing options for a unilateral withdrawal from the West Bank over the next year as part of an effort to help establish a Palestinian state led by Palestinian Authority Chairman Mahmoud Abbas ... The options included the expulsion of an estimated 60,000 Jews from areas that would comprise the new Palestinian state."
"On July 16, President George Bush called for the dismantling of unauthorized Jewish outposts as well as a settlement freeze in the West Bank. Officials said the Olmert government has approved the destruction of scores of Jewish outposts in 2007, and that the military was identifying the first targets."
Given the debacle stemming from the Gaza pullout operation, and the fact that it strengthened the Jewish militants, plus the political weakness of Prime Minister Olmert, I cannot see how the Israeli government can hope to push through a wide-spread unilateral withdrawal from the West Bank.
Unless -- unless, Olmert plans to act only within the broader context of international authority. Can this be the reason President Bush is suddenly convening a Middle East peace initiative?
NEWS BRIEF: "U.S. Says It Will Host Fall Middle East Meeting", Israel National News, July 19, 2007
"The United States will host the fall meeting on the Middle East called by American President George W. Bush this week, American State Department spokesman Sean McCormack told reporters. Replying to a reporter who said he understood the conference would be held outside of the U.S., McCormack replied, 'I didn't say that. She's going to be--she'll be hosting it', referring to American Secretary of State Condoleezza Rice. He said that no exact place has been determined but that it will not be held in Camp David."
Whenever you see the spectacle of a major diplomatic meeting being announced with a firm time frame, but without a specific location being decided yet, you know that this meeting has been called hurriedly, literally at the last minute.
President Bush is now making the strongest push of his Administration for Israel to "divide her land", giving significant segments away to the Palestinians. Of course, this is exactly the basis upon which God stated He was going to bring judgment upon the nations in the Valley of Jehoshaphat (Middle East).
"I will gather all nations and will bring them down into the Valley of Jehoshaphat, and there will I deal with and execute judgment upon them for their treatment of My people and of My heritage Israel, whom they have scattered among the nations and because they have divided My land." Joel 3:2;

Parallel Bible, KJV/Amplified Bible Commentary

)
President Bush has further revealed himself as the Skull & Bones man he is, not a true Christian, as he is bringing intense pressure upon Israel to "divide her land" with the Palestinians.
The Saudis are not supporting this peace conference.
NEWS BRIEF: "Bush's Middle East peace conference plan peters out after telephone conversation with Saudi King Abdullah", DEBKAfile Intelligence, July 18, 2007
".... the White House tried to play down the importance of the proposal put forward by President George W. Bush Monday, July 16, after Saudi King Abdullah said he would not attend ... the president could have known before he unveiled his conference plan that not only the Saudi ruler but also Egypt's Hosni Mubarak, both key regional players, would not be coming."
Can you see how America's moderate Arab allies are now starting to turn their collective backs upon President Bush? We discussed this issue in some detail, above, when we were talking about Pakistan.
Further, Saudi Arabia began to turn against President Bush once the "new Middle East map" was published in June, 2006, , for she does not intend to give up significant portions of her land, plus all her sea terminals, plus her control of all Islamic holy sites -- without a war.
Later reports indicated that both Syria and Hamas virulently opposed this peace conference which seems designed to quickly establish that Palestinian State, and to support Olmert in his effort to eradicate all Jews from the West Bank.
We believe it highly likely that this activity is just an exercise in diplomatic foolishness, with no hope of success. History is replete with the sobering reality that a diplomatic flurry promising "peace" immediately precedes the onslaught of war. Is this what is occurring now?
The drumbeat of war in the Middle East is only getting louder.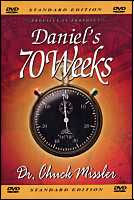 DVD
V. This Tuesday, July 24, is the annual Jewish celebration known as the 9th of Av. Jews begin observance of this day on sundown, July 23.
This day is the most solemn event in the yearly calendar for the observant Jew, for it is the day that God destroyed the First and the Second Temple.
Listen to the write-up in Wikipedia Encyclopedia:
"The fast commemorates two of the saddest events in Jewish history—the destruction of the First Temple (originally built by King Solomon), and the destruction of the Second Temple. Those two events occurred about 656 years apart, but both in the same month, Av, and, as tradition has it, both on the ninth day."
Grant Jeffrey notes that the 9th of Av "has become a day when Jews not only mourn their loss, but also look to that great day when their Messiah will finally appear to end their centuries of suffering." (Grant Jeffrey, "Armageddon: Appointment With Destiny", p. 72)
Jeffrey then notes the eight (8) days of disaster which have befallen the Jews on the 9th Day of Av, during their years, both as a nation and during the nearly 1,900 years of Diaspora.
Disaster #1 -- The twelve spies returned with their report that God cannot deliver the peoples living within the Promised Land into their hands as He had promised. Israel lost faith in God and was condemned to die in the wilderness wanderings, 40 years.
Disaster #2 -- Solomon's Temple is destroyed by the Babylonians in 587 B.C.
Disaster #3 -- The Romans destroy the Second Temple in 70 A.D., thus directly fulfilling Jesus' prophecy of Matthew 24:2.
Disaster #4 -- The Roman Army plowed Jerusalem with salt in 71 A.D.
Disaster #5 -- The Romans destroy the army of Simon Bar Cochba in 135 A.D. This victory sealed Israel's fate as a nation. Israel was effectively annihilated after this victory, with the Jewish survivors thrown out of the land and forbidden to return. The Great Diaspora was officially under way.
Disaster #6 -- England expelled all Jews in 1290 A.D. Truly, God meant what He threatened 2,000 years before Jesus Christ when He said that, if Israel did not obey His commandments, He would: "..scatter you among all peoples from one end of the earth to the other ... and among these nations you shall find no ease and there shall be no rest for the sole of your foot; but the Lord will give you there a trembling heart, failing of eyes [from disappointment of hope], fainting of mind, and languishing of spirit. Your life shall hang in doubt before you; day and night you shall be worried and have no assurance of your life." [Deuteronomy 28:64-66; Parallel Bible, KJV/Amplified Bible Commentary]
Disaster #7 -- Spain expelled the Jews in 1490 A.D. [Ditto above]
Disaster #8 -- World War I is declared on this date, 1914, bringing Russia into the war, and causing the Czarist Government to launch great Jewish persecutions in Eastern Russia. (Ibid., p. 73)
Finally, on pages 80-81, Jeffrey lists the mathematical odds against eight events occurring on the same day in a nation's history. Carefully contemplate this information, and see your faith increase dramatically, for these odds demonstrate that God is still dealing with Israel as His Covenant People, even though current leadership is actively serving Satan right now.
"In fact, if any of my readers are mathematically inclined, I would suggest that they check out the probability that these eight historical tragedies could have occurred by chance, rather than by God's foreknowledge and sovereignty."
"Because there are 365 days in a year, the chance that even a second significant historical tragedy could occur by chance alone on the anniversary date of a previous tragedy on any given day, say, the ninth of Ave ... is one chance in 365. The odds against a third similar event occurring on the exact same day, the ninth of Av, is: 1 times 365 times 365 - 133,225"
"In other words, the odds against only three of these disasters occurring by chance alone on the ninth day of Av is: 1 Chance in 133,225"
"The odds that all eight events would occur by chance alone on the ninth day of Av, rather than by God's design, is equal to:
1 x 365 x 365 x 365 x 365 x 365 x 365 x 365 x 365 = one chance in 863,078,009,300,000,000
or
1 chance in 863 zillion
As you can see, God truly has His hand upon the Jewish people. Israel came back to the land in May, 1948, "without breath", just as Ezekiel 37:8d, foretold; in other words, Israel was foretold to come back to her land without a belief in the Holy Spirit which testifies only of Jesus Christ. Bible-believing Christians should have expected that Israel will come back as a nation in a state of unbelief.
This unbelief then sets up the Jewish people to be deceived by Antichrist, thinking he is their Messiah (Daniel 9:27 and Matthew 24:15). After Antichrist comes back out of the Temple in fulfillment of Matthew 24:15, he will launch the greatest attempt in history to annihilate the Jews, but God will only allow him to kill two-thirds, just as Zechariah 13:8-9 foretells.
High on Antichrist's list of people to be killed are the current leaders of Israel. The Holy Spirit will enter that thought deeply into the mind of the "Son of Perdition" as he feverishly strives to kill every Jew on earth.
God's protected one-third remnant will comprise Israel when Jesus returns in the air, and they will praise Him just as Zechariah 12:10b foretells.
This future Christian Israel is the one whom I support, as should you. I have absolutely no use for the current Illuminati leadership of Israel today.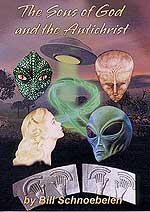 DVD
VI. Iran continues her diplomatic offensive and military preparations for war.
NEWS BRIEF: "Iran is planning military exercises in September that will include the use of its Azarakhsh jet fighters", United Press International (UPI), July 19, 2007
"TEHRAN, July 19 (UPI) -- Iran is planning military exercises in September that will include the use of its Azarakhsh jet fighters. Production of the Azarakhsh was first announced in the late 1990s. The Azarakhsh, which can fly at Mach 2, is believed based on the old U.S.-made F-4 Phantom and F-5 Tiger. Some of its avionics, radar and weapons systems were believed reverse-engineered from more modern U.S. combat aircraft system components Iran was able to obtain despite U.S. export restrictions."
With all the other preparations Iran has already made for war, it is not good news that this new Azarakhsh jet fighter is now operational.
Iranian President Ahmadinejad suddenly flew to Damascus to meet with Syrian President Assad. The goal of this meeting is probably to ensure that Iran and Syria are "on the same page" regarding this upcoming war against Israel.
While in Damascus, Ahmadinejad also met with Israel's most dangerous terrorist enemies.
NEWS BRIEF: "Iranian leader meets Hizbullah secretary-general during Syria visit", YNET News, July 19, 2007
"Iranian leader meets Hizbullah secretary-general during Syria visit. In meeting with President Assad, he says Iran and Syria 'are united against the enemies of both countries.' Ahmadinejad also set to meet with leaders of terror organizations residing in Damascus."
Now that this meeting has occurred, Iran, Syria, and Hezbollah are all united in purpose and in plan for an attack on Israel. When that attack will occur is anyone's guess, because the timing is totally in the hands of Omnipotent God.
DVD
VII. President Bush's "War On Terror" was shaken badly by events.
Suddenly, President Bush's "War On Terror" was shaken by reports from his own Intelligence Service!
NEWS BRIEF: "New Intelligence Puts Rationale For War on Shakier Ground", By Michael Abramowitz, Washington Post Staff Writer, The Washington Post, July 18, 2007
"The White House faced fresh political peril yesterday in the form of a new intelligence assessment that raised sharp questions about the success of its counterterrorism strategy and judgment in making Iraq the focus of that effort. Since the attacks of Sept. 11, 2001, President Bush has been able to deflect criticism of his counterterrorism policy by repeatedly noting the absence of any new domestic attacks and by citing the continuing threat that terrorists in Iraq pose to U.S. interests."
"But this line of defense seemed to unravel a bit yesterday with the release of a new National Intelligence Estimate that concludes that al-Qaeda "has protected or regenerated key elements of its Homeland attack capability" by reestablishing a haven in Pakistan and reconstituting its top leadership. The report also notes that al-Qaeda has been able "to recruit and indoctrinate operatives, including for Homeland attacks," by associating itself with an Iraqi subsidiary.
"These disclosures triggered a new round of criticism from Democrats and others who say that the administration took its eye off the ball by invading Iraq without first destroying Osama bin Laden's organization in Afghanistan."
Faced with this increasing political opposition to his Iraq War, President Bush focused on small segments of the National Intelligence Estimate which gave him some "wriggle room" to talk about "progress".
This National Intelligence Estimate really has put intense fear into the hearts and minds of many Americans, as the effort to condition us for the next terror attack simply ratchets upward.
Some news reports have indicated that the White House propaganda machine seems to be preparing the world for the capture of Osama bin Laden! Once trumpeted to the world, President Bush would receive a huge boost in popularity ratings, even greater than the capture of "Saddam Hussein" in that dirt hole in Iraq!
Overnight, Bush's "War On Terror" would receive great validation. However, there is a major problem with "capturing" Osama bin Laden, as this next story indicates.
NEWS BRIEF: "White House Gets Defensive Over Accusation Bin Laden Is Dead", BY Paul Joseph Watson, Prison Planet, July 19, 2007
"White House Homeland Security Advisor Fran Townsend was asked at a press conference earlier this week what evidence she had that Osama Bin Laden was still alive, considering the fact that he has been gravely ill and on a kidney dialysis machine while traversing the harsh terrain of the Pakistani border region. Townsend's response was to refuse to discuss the matter and immediately leave."
This line of questioning certainly has merit. How can a dying man on a dialysis machine can survive in remote Pakistani hill caves for six years? This next segment speaks directly to the REAL issue here.
"Judging from all the available evidence, the White House knows for certain or at least strongly suspects that Bin Laden is dead and has been for many years, but they have chosen to maintain his myth for the purposes of political propaganda and as a hook on which to pin the advance of the imperial Neo-Con agenda. Townsend's reaction to the question is a clear indication that the Bush administration don't (sic) even want to be drawn into a debate on whether Bin Laden is still alive. The premise that he might be dead cannot even be entertained because it would strip 'Al-Qaeda' of much of the menace that the Neo-Cons need to attach to the group in order to keep Americans frightened and obedient."
Most of the "bin Laden" video tapes released the past few years have been shown to be probable fakes, so why should we expect that the capture of Osama bin Laden will be anything more than a fake?
Remember, you will be asked to believe the Bush Administration if this story does, indeed, break. This is the same government, headed by the same President, who lied time and time again that we needed to invade Iraq because Saddam had Weapons of Mass Destruction, and because he would most certainly share them with Osama bin Laden for terrorist attacks.
Both these stories have been proven to be false, even by the President's own commissions! Bear that in mind should you hear stories that bin Laden has been captured.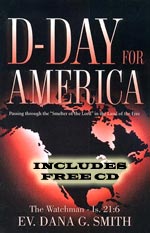 VIII. Has Russia initiated Cold War tactics as a signal to President Bush not to attack Iran?
Even as the crescendo about an American attack on Iran reached new heights, President Putin suddenly became more aggressive in international politics. Please allow the following news articles tell this story.
NEWS BRIEF: "Kissinger's Secret Meeting With Putin", Black List News, July 19, 2007
"When a political heavyweight, like Henry Kissinger, jets-off on a secret mission to Moscow; it usually shows up in the news. Not this time. This time the media completely ignored---or should we say censored—Kissinger's trip to Russia and his meetings with Russian President Vladimir Putin. In fact, apart from a few short blurps in the Moscow Times and one measly article in the UK Guardian, no major news organization even covered the story. There hasn't been as much as a peep out of anyone in the American media."
"Kissinger was accompanied on his junket by a delegation of high-powered political and corporate big-wigs including former Secretary of State George Schultz, former Treasury Secretary Robert Rubin, former Special Representative for Arms Control, Nonproliferation and Disarmament Ambassador Thomas Graham Jr., former Senator Sam Nunn and Chevron Chairman and Chief Executive Officer David O'Reilly. Wow. Now, there's an impressive line up."
That lineup of officials is, indeed, impressive. Was the outcome of this high-level Illuminati meeting successful for the American delegation? The author of this article does not think so.
"No one really knows what took place at the meetings, but judging by Kissinger's parting remarks; things did not go smoothly. He said to one reporter, 'We appreciate the time that President Putin gave us and the frank manner in which he explained his point of view'."
"In diplomatic phraseology, 'frank' usually means that there were many areas of strong disagreement. Presumably, the main 'bone of contention' is Putin's insistence on a 'multi-polar' world in which the sovereign rights of other nations is safeguarded under international law. Putin is ferociously nationalistic and he will not compromise Russia's independence to be integrated ... into the New World Order."
Relations between Russia and the West began to go sour almost immediately.
"Less than 48 hours after the 'Russia-USA: A View on the Future' conference had ended, British Foreign Secretary, David Miliband announced that the British government 'would expel four diplomats from the Russian Embassy in London in response to Russia's refusal to extradite Andrei K. Lugovoi, whom the British prosecutors accused of using radioactive Polonium 210 to poison a Kremlin critic and former K.G.B. agent, Alexander Litvinenko, last fall'." (New York Times)
But, more ominously, Russian bombers suddenly showed up apparently heading straight for Great Britain's sovereign territory!
NEWS BRIEF: "RAF scrambles to intercept Russian bombers", Times Online, by Richard Beeston, Diplomatic Editor, July 18, 2007
"RAF fighter jets were scrambled to intercept two Russian strategic bombers heading for British airspace yesterday, as the spirit of the Cold War returned to the North Atlantic once again. The incident, described as rare by the RAF, served as a telling metaphor for the stand-off between London and Moscow over the murder of Alexander Litvinenko. While the Kremlin hesitated before responding to Britain's expulsion of four diplomats, the Russian military engaged in some old-fashioned sabre-rattling. Two Tu95 'Bear' bombers were dispatched from their base on the Kola Peninsula in the Arctic Circle and headed towards British airspace."
I received a phone call from a Cutting Edge subscriber in Norway, who had just been jolted by a TV news report on the evening news that Norwegian fighter planes had just been scrambled to meet Russian bombers! He said he had never heard of such a thing since the Cold War ended.
A quick check of news reports showed that this subscriber was entirely correct.
NEWS BRIEF: "Britain, Norway monitor Russian bombers", NDTV, Friday, July 20, 2007 (London)
"Fighter planes from Britain and Norway scrambled on Friday to keep watch on Russian bombers that were approaching the countries' air space ... A spokesman for Britain's defense ministry said two Russian Tu-95 bombers briefly entered British air space in the first incident about 2 am (0100 GMT), but turned back after British F-3s intercepted them ... About three hours later, two Tu-160s neared the fringes of British air space ..."
"Norwegian military spokesman Lt Col John Inge Oeglaend said his country's F-16s were sent into action twice on Friday: once when two Russian Tu-95 bombers headed south along the Norwegian coast in international air space and turned around above Aberdeen on Scotland's North Sea coast. In the second, two Tu-160 bombers were spotted flying near Norwegian air space over the Barents Sea."
While it is possible that Putin ordered this type of response to Great Britain's expulsion of Russian diplomats, the usual protocol is to expel the same number of British diplomats from Russia. Why would Russia respond militarily to a diplomatic row?
I believe that Russia may be sending the message to President Bush that, if he does attack Iranian nuclear facilities, Russia certainly has the capability of responding "asymmetrically", i.e., in another place by other means.
Can you hear those war drums getting louder?
---------- Articles Posted ----------
Is The Illuminati "Telegraphing Its Punches" When Pat Buchanan Warns of A "Gulf Of Tonkin" Type Incident Which Would Give President Bush The Excuse To Attack Iran?
Patrick Buchanan is the ultimate Establishment Insider, educated in Jesuit high school and colleges and a member of the Catholic secret society, Knights of Malta. Buchanan was also an adviser to Republican Presidents Nixon, Ford, and Reagan. He would have the requisite inside knowledge of just such an attack.
http://www.cuttingedge.org/news/n2220.cfm
"New Israeli President, Shimon Peres, Shocks The World By Calling For Complete Israeli Withdrawal From Judea and Samaria in the West Bank, So A Palestinian State Could Be Created!"
How could any Israeli leader advocate such a foolish, treasonous plan? Remember, Shimon Peres called for Jerusalem to be the "World Capital" under international control almost exactly 4 years ago!
http://www.cuttingedge.org/news/n2219.cfm
"The Deadly Magic of Potter Movies: The 'Order of the Phoenix" is not 'just fantasy'!"
Parents who watch the Harry Potter movies may not always be aware of the dark occult world that empowers this series. Voldemort, the evil wizard with the cravings of a vampire, repeatedly makes his deadly assaults through the jaws of a serpent. And since Harry was psychically linked to this devilish wizard, he participates in the attack as if he were actually inside the snake -- as if Voldemort's spirit had possessed Harry's mind. The merciless wizard is rebuilding his army of scheming "death eaters".
http://www.cuttingedge.org/articles/db093.htm
"AMAZING GRACE: A Great Hymn, But An Infinitely Greater Doctrine by Pastor Ron Riffe
http://www.cuttingedge.org/articles/p283.htm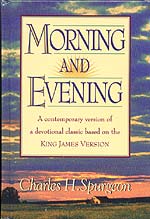 --------Concluding Inspiration ---------------"Watchman, what of the night?" Isaiah 21:11
What enemies are abroad? Errors are a numerous horde, and new ones appear every hour: against what heresy am I to be on my guard? Sins creep from their lurking places when the darkness reigns; I must myself mount the watch-tower, and watch unto prayer. Our heavenly Protector foresees all the attacks which are about to be made upon us, and when as yet the evil designed us is but in the desire of Satan, He prays for us that our faith fail not, when we are sifted as wheat. Continue O gracious Watchman, to forewarn us of our foes, and for Zion's sake hold not thy peace.

"Watchman, what of the night?" What weather is coming for the Church? Are the clouds lowering, or is it all clear and fair overhead? We must care for the Church of God with anxious love; and now that Popery and infidelity are both threatening, let us observe the signs of the times and prepare for conflict.

"Watchman, what of the night?" What stars are visible? What precious promises suit our present case? You sound the alarm, give us the consolation also. Christ, the polestar, is ever fixed in His place, and all the stars are secure in the right hand of their Lord.

But watchman, when comes the morning? The Bridegroom tarries. Are there no signs of His coming forth as the Sun of Righteousness? Has not the morning star arisen as the pledge of day? When will the day dawn, and the shadows flee away? O Jesus, if Thou come not in person to Thy waiting Church this day, yet come in Spirit to my sighing heart, and make it sing for joy.

"Now all the earth is bright and glad

With the fresh morn;

But all my heart is cold, and dark and sad:

Sun of the soul, let me behold Thy dawn!

Come, Jesus, Lord,

O quickly come, according to Thy word."

(C.H. Spurgeon,

"Morning and Evening Devotions"

)
---
May Jesus Richly Bless You,
David Bay, Director
866-909-2850 Toll Free Customer Service - Order Line
803-356-2850 Toll Free Customer Service - Order Line
803-356-2860 Fax