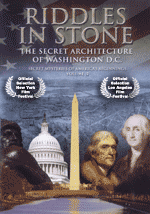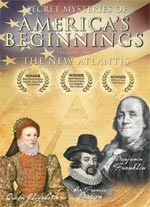 Award-Winning Video -- Volume One -- "The New Atlantis"
"Riddles In Stone: The Secret Architecture of Washington, D.C."
---
NEW HUGE COMBINATION

To Save You Money - Each Combo Is Only $14.99!

Great Gifts

Three Books In This Combo Offer!

Plus FREE CDROM

"Kneeling Christian"

"Life of Prayer"

"True Vine"

w/FREE CDROM

"The Kneeling Christian" - is an insightful work by an anonymous British author. It considers the practical and awe-inspiring act of prayer and invites believers to a life of confident and joyful intercession. How important is it to pray from our knees? The historic, spiritually powerful Christian Church leaders prayed from their knees.

'Life of Prayer' from A.B. Simpson - one of the true classics of prayer

"The True Vine" - 31 Meditations' by Andrew Murray

These three Books total 361 pages

CDROM Contains 6 separate studies on Audio - 1) "Ask of Me and I Will Give"; 2) "Power of Prayer"; 3) "God Wants Us To Pray"; 4) "Does God Always Answer Prayer?" 5) "In His Name"; 6) "I Am The True Vine"

View First chapter online


Two Books, Plus Selected Writings

Plus FREE CDROM

"Overcoming Life" Book, 153 pages

"The Way To God And How To Find It", 146 pages

PLUS Selected Writings

"The Seven 'I Wills' of Christ", and

A number of individual sermons

These writings total 403 pages!

CDROM contains 11 separate studies:

1) "Christian Warfare"

2) "Overcoming the World"

3-4) "Overcoming Internal Foes"

5-6) "Overcoming External Foes"

7) "Overcoming End Times Persecution"

8) "Eight Overcomers of Revelation"

9) "Five Signs of True Repentance"

10) "True Wisdom, True Humility"

11) "Finding True Rest In Christ"
---------- This Weeks Hot News ----------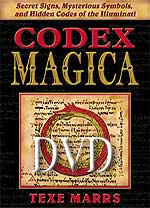 I. New Dramatic "Peace Proposal" From The Palestinian Authority
Palestinian President Mahmoud Abbas and Prime Minister Salaam Fayad shocked the Arab world by announcing a new "Peace Plan" which adhered to the 22-nation Arab League proposal.
Is a dramatic diplomatic push underway for the creation of a Palestinian State?
NEWS BRIEF: "New PA platform: Peace with Israel, J'lem as joint capital", The Jerusalem Post, July 27, 2007
"The new Palestinian Authority government's platform presented by PA Prime Minister Salaam Fayad on Friday includes the attainment of an Israeli-Palestinian peace agreement consisting of pre-1967 borders, Jerusalem as the capital of both states and the honoring of past agreements between the two. The platform also calls for a just and agreed-upon resolution to the refugee problem on the basis of UN resolutions."
"Also, for the first time in the history of the PA, the government does not mention in its political program the Arabic word mokawamah, meaning 'resistance' or 'armed struggle'. Instead, the guidelines adhere to PA chairman Mahmoud Abbas's call for 'national opposition to the occupation' and therefore support the Arab peace initiative."
This peace proposal marks a sharp right-ward turn from previous Arab proposals, all of which were aimed at ultimately dismantling and destroying Israel. Please note that the Palestinian behind this plan is none other than the Masonic Palestinian President, Mahmoud Abbas.
Because Abbas is a high-ranking Arab Mason, you can depend upon the fact that this plan will facilitate the building of the Third Temple on the Temple Mount, as Masons have been lusting to do for the past 1,000 years. If you have not yet read of the intense desire of Freemasons to rebuild this temple, please take a moment to read our indepth analysis article, NEWS1643, "Fervent Masonic Desire To Rebuild Solomon's Temple Is The Driving Force Behind The Events Of The Mid-East Today. Once Completed, End Times' Prophecy Will Be Fulfilled".
Truly, these times are exciting, even though they are very tough to bear for Jesus' children living throughout the world.
Now, let us examine this first paragraph of this news article again, comparing key portions to the maps above to this breaking news. We need to make the following points about these maps:
First, let us examine the difference between the size of Israel before, and after, the Six-Day War of 1967. As you can see, Israel became a whole lot larger because of its victory in this war. While she gave Egypt back the Sinai Peninsula, Israel insisted upon keeping the Golan Heights, which she captured from Syria. Today, the Golan remains a key point of dispute between Syria and Israel.
Secondly, notice that Israel was so small she was "militarily indefensible" prior to the 1967 war. Only as Israel expanded after the 1967 war could her military leaders really defend her adequately.
At this point in time, how could Israel -- one of the tiniest nations on earth who is daily engaged in a fight for survival against an enemy who outnumbers her 50 to 1 -- agree to give up even one inch of her territory? I well remember the exclamation of former President Nixon, who stated after leaving office, that Israel could never agree to give up part of her territory to the Palestinians, for the existence of of such a hostile state within her borders would be identical to a man have a sharp knife continually pressed against his chest.
Yet, Israel today is offering - no begging - to return to her indefensible pre-1967 border, plus, establishing a hostile Palestinian State. This new Arab state within tiny Israel would be daily committed to destroying the rest of Israel. Truly does President Nixon's warning ring true today!
Thirdly, the call to follow United Nations resolutions is a trap for Israel, because the UN has always been so anti-Israel.
Now, let us return to this featured news story, focusing on the battle between the PA and Hamas.
"The proposed platform also includes a pledge to restore PA rule to the Gaza Strip and extensively blames Hamas for 'deviously and forcefully' taking over PA institutions ... Hamas slammed the proposal and vowed that it would continue the armed struggle."
Of course, Hamas is going to oppose this Palestinian Authority initiative, for two very basic reasons.
1) Hamas has no intention giving up her victory over the PA in Gaza
2) Hamas is fully aware that Abbas is a Mason, and is, therefore, completely complicit with the international brotherhood in establishing the global secret society plan rather than the narrower interests of the Palestinian people.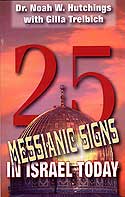 DVD
II. Powerful Forces Are Pushing Israel Toward Accepting This Plan
Let us return to the Jerusalem Post article, above, for one quote. Ultra-Leftist Israeli politician, Yossi Beilin, throws his support behind the Abbas plan.
"Army Radio reported that Abbas and Fayad showed the new Palestinian document to Meretz Chairman Yossi Beilin during their meeting in Ramallah the previous day. 'It concerns peace with Israel and honoring past agreement with Israel', confirmed the Meretz chairman. Beilin went on to say that it was 'peace as an ideology' as opposed to an agreement as a last resort."
Do not be deceived into thinking that Abbas wants peace with Israel. He and his Fatah organization have far more Jewish blood on their hands than does Hamas. Both would like to give Israel "the peace of the grave". Please take a few moments to read our newest Headline News article reporting the historical bloody past of the Fatah terrorist group, NEWS2222, "Has Israeli Leadership Discovered New Way To 'Unilaterally Withdraw' Jewish Setters From The West Bank -- To Transfer 'Security' To Abbas' Palestinian Fatah Terror Group?"
Now, let examine other articles in which powerful forces are pushing Abbas' plan.
NEWS BRIEF: "Ramon Pushes Final Status Talks with PA", by Hana Levi Julian, Israel National News, July 27, 2007
"Deputy Prime Minister Chaim Ramon urged the government Friday to join Fatah PA Chairman Mahmoud Abbas in his drive to move immediately to final status talks. 'I believe right now we have a partner. I don't know for how long, so we must move quickly," said Ramon in an interview on Voice of Israel government radio. The former Justice Minister is one of Prime Minister Ehud Olmert's closest allies in the cabinet."
Can you imagine this nonsense, "right now we have a partner"? Even though Abbas has run the Palestinian Authority since Arafat's death on 11/11/2004, he has not been a fit partner to make peace with Israel until now? You see, the Illuminati fervently places great belief in a planned struggle. Right now, Hamas is battling Abbas' Fatah for control over the West Bank, after having vanquished Fatah in Gaza. Now, Israeli and American leadership is pushing hard to establish a Palestinian State while they still have this struggle going on, and before Hamas overthrows Abbas in the West Bank as well.
What would PM Olmert and President Bush do if Hamas overthrew Abbas after a Palestinian State was established? At that point, they will be facing the most hostile of all possible rulers of the very state which they so earnestly worked to establish.
Let us return to the remarks of Ramon, above:
"He also recommended the deployment of NATO forces as IDF troops are withdrawn from each area. Ramon's vision of the final agreement, he said, includes withdrawal from most of Judea and Samaria. 'In my eyes, the occupation of the territories threatens our very existence, our legitimacy and our international standing', he said."
In our newest Headline News article, NEWS2222, we postulated on what would happen if the IDF was actually pulled out of the West Bank. Here, Ramon is stating his support for NATO forces to replace the IDF in providing security for the West Bank. The key issue is that Ramon is calling for the IDF to be withdrawn from the West Bank; after the premise is accepted, it would be easy to accept the idea of a newly revamped Palestinian Security Force to replace the IDF. Then, the bloodshed would begin.
Secretary of State Rice weighed in on Israel's unprecedented pullback.
NEWS BRIEF: "Secretary of State Rice Demands: Israel Must End "Occupation" of 'West Bank' ", by Hillel Fendel, Israel National News, July 26, 2007
"Speaking with Arabic-language Radio Sawa ... U.S. Secretary of State Condoleeza Rice went further in her demands on Israel than President Bush did in his recent speech on Israel. Rice ... said that President Bush recently stated 'very clearly that Israel's future will rest in Israel, in places like Galilee and in the Negev - and that the occupation of the West Bank will have to end, and a Palestinian state will need to be established'."
Of course, this stance violates God's prohibition against dividing Israel's land, plus God's severe promise to judge anyone who does divide His land. (Joel 3:2)
As we stated in NEWS2222, a lot more Jews live in the West Bank than in the Gaza Strip.
"Secretary Rice did not deal with the question of what to do with the 240,000 Jews living in the non-annexed areas of Judea and Samaria (nor the roughly equal amount living in the outlying neighborhoods of Jerusalem beyond Israel's pre-1967 borders). Israel has not yet been able to solve the problems of the fewer than 10,000 Jews it evicted from Gaza two years ago ..."
Indeed, one of the lessons of the forced withdrawal of the Gaza Strip is that the IDF would be incapable of forcing the withdrawal of each and every settler in the West Bank, using the Gaza Strip as a model. Therefore, a new way to force the Israeli citizen out seems to be required.
What could that new way be?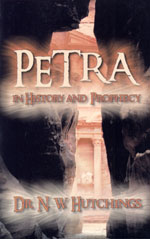 DVD
III. The Palestinian Security Service could be built up with heavier weaponry and better training so that they could replace the IDF in providing security for both the Palestinian towns and the Jewish settlements!
Listen to these news stories.
NEWS BRIEF: "'PA finally begins tackling security' ", The Jerusalem Post, July 27, 2007
"Palestinian Authority security forces are beginning to demonstrate 'positive signs' and have started rounding up wanted gunmen and collecting weapons throughout the West Bank, according to the head of the Civil Administration in the territories, Brig.-Gen. Yoav Mordechai. 'Their operations in the cities are in coordination with us', he told The Jerusalem Post Thursday. 'The IDF continues to have freedom of operation, but we are allowing the PA to conduct their own operations and we are starting to see signs that their forces are restoring order and are arresting some people and interrogating them'."
Notice that Step One is already being taken, i.e., Palestinian security forces are operating with Israeli Defense Forces. If "progress" continues to be noted, the time may come when the IDF can declare that the Palestinians are capable of patrolling the entire West Bank.
To accomplish this goal, the Palestinians continue to receive more powerful weaponry, in greater numbers, than ever before.
NEWS BRIEF: "Thousands more rifles reach Palestinian Authority ", by Ali Waked, YNET News, July 27, 2007
"About 3,000 rifles transferred to Jericho on Thursday, as part of plans to bolster Palestinian security organizations; three more trucks arrive in Ramallah on Friday ... Palestinian security officers began unloading some thousands of rifles off the truck slated to be used by the security organizations ... six additional trucks were expected to arrive in the coming days."
"... nine more trucks were expected to arrive in Jericho over the next few days carrying bullet proof vests and additional equipment."
"It was recently reported in the Arab media that Qalqilya and Jericho would be the first cities to be transferred to the PA in the frame of a three-step plan being drafted by Israel and the PA. Palestinian sources said that that weapon transfer and the training of the security forces would continue over the next few days."
The Palestinians would be given responsibility for providing security for their own cities, thus removing the IDF from this responsibility. This move would then allow the IDF to pull all forces out of Palestinian West Bank towns and cities. It seems to me that the Israeli government would want to get all its forces out of the Palestinian cities before it annihilated all Palestinians in fulfillment of Obadiah 15-18 (Read NEWS2095).
Might this be the ruse to get all IDF out of the very Palestinian towns and cities which are targeted for annihilation? We can only wait to see how this develops.
IV. Pro-Western ally, Pakistan, is truly trembling on the brink of civil war and a possible overthrow of President Musharraf!
Yet, the Bush Administration is seemingly weakening Musharraf even further by threatening to unilaterally invade Pakistani territory in order to strike at suspected "Al Qaeda" forces!
NEWS BRIEF: "Pakistan warns US not to send troops after al-Qa'ida", by Andrew Buncombe, Asia Correspondent, The Independent, 25 July 2007
"Pakistan has made clear it will not tolerate a US military operation against Osama bin Laden or other al-Qa'ida targets inside its territory, as Washington continues to push President Pervez Musharraf to do more to confront militants. 'Any attack inside our territory would be unacceptable', a Foreign Ministry spokeswoman, Tasnim Aslam, said. 'Any such action would be irresponsible and dangerous'."
If American warplanes really do launch war attacks on Pakistani soil, President Musharraf will immediately be considered a traitor by most of Pakistani citizens. After all, Musharraf was the one who threw his support behind President Bush in his global "War on Terror" campaign. Soon after the attacks of 9/11, President Bush threatened to attack Pakistan if Musharraf did not fall immediately into line with the American campaign against "Al Qaeda".
President Musharraf apparently has followed a strategy of "promising the moon" to Washington, while delivering very little in the way of actually pursuing terrorists. With America and NATO losing the Afghan war to the Taliban, President Bush is looking at the terrorist bases just across the Pakistani border with increasing anger. These bases allow the Taliban to strike across the border into Afghanistan and then retreat into Pakistan.
"US officials have talked of launching operations that would be kept secret to avoid political difficulties for General Musharraf. In recent days there have even been reports that the US is building a military base inside Afghanistan, close to the Pakistan border at Ghakhi Pass, leading local militants to believe the US is preparing to mount operations against them inside Pakistan."
How close to losing control of the Pakistani Army is President/General Musharraf?
NEWS BRIEF: "Pakistan's Army may not support Musharraf's decision to impose martial law'", Times of India, 26 July 2007
"The Pakistan Army, which has backed President General Pervez Musharraf till now, might not support his decision to impose martial law in the country, said Parliamentary Affairs Minister Sher Afgan Niazi. He made it clear that he is not in favour of martial law. 'If I sensed the President was going to impose martial law, I would quit as I can't support any unconstitutional act', the Daily Times quoted Sher Afghan, as saying."
If Musharraf loses control of the Pakistani Army, he is finished as the leader of that nation. This next news story tells us that close military advisers are telling Musharraf the time has come for him to quit.
NEWS BRIEF: "Musharraf advised by his close military aides to quit", Times of India, 27 July 2007
"ISLAMABAD: Pakistani President Pervez Musharraf has been advised by his top military commanders to quit in the wake of the restoration of Chief Justice Iftikhar M Chaudhry ... During his six-day long discussions with his top military aides in Rawalpindi after the reinstatement of the Chief Justice by the Supreme Court, Musharraf was advised to seek an 'honourable exit' ... Though the President did not react to the suggestions, the sources said he might make a decision after his return from an official tour of Saudi Arabia where he's likely to raise this issue with the Saudis in a bid to find 'a way out of the political mess without any loss of face'."
In a desperate measure, President Musharraf fired off a missile capable of carrying a nuclear warhead, a move many analysts believe was a warning to the United States not to launch any attacks on Pakistani soul.
NEWS BRIEF: "Pakistan test-fires nuclear-capable cruise missile", The Jerusalem Post, July 26, 2007
"Pakistan said it successfully test-fired a cruise missile Thursday capable of delivering nuclear warheads deep into India ... The military says it has extended the range of the missile, first tested in 2005, to 700 kilometers - enough to reach New Delhi, the capital of arch rival India."
One opposition leader actually had the courage to air the deepest concern on the minds of Pakistani leaders today -- Washington might attack to take away Pakistan's nuclear weapons.
NEWS BRIEF: "US Will Take Away Pakistan's Nuclear Weapons: Pakistani leader warns", By Fayaz Wani, News Blaze
"Predicting America's attack on Pakistan, the chairperson of hardline faction of separatist amalgam, Huriyat Conference, Syed Ali Shah Geelani has said that America's main aim is to take over the nuclear weapons of Pakistan. 'Pakistan is the only Muslim country to have nuclear weapons and this has not gone well with America', Geelani said adding, 'America is making every possible means to weaken Pakistan and take away its nuclear weapons'."
The possession of nuclear weapons and the development of advanced systems with which to deliver them, has been a rare source of national pride for a nation which has always fought poverty and threats from without. Should America actually strike inside Pakistan to take away its nuclear stockpile, Muslims throughout the world will react in disbelief and absolute fury.
America has gone out of its way during the last 6 years to infuriate Muslims throughout the world, utilizing the "Blood In The Streets" strategy, but this blow would be far different and far more serious.
We shall we watching this situation very closely, for if President Bush orders America's Special Forces to seize Pakistani nuclear warheads, and if they are reported to be successful, then the contention by Cutting Edge that American satellites can specifically locate nuclear weapons anywhere in the world in real time will have been conclusively proven. (Read NEWS1938, "Debunking The Propaganda Lie That Terrorists Can Actually Hit The United States With A Nuclear Terrorist Weapon")
Since Musharraf is a highly-trained general, he undoubtedly has ordered that Pakistan's nuclear warheads be shuffled around the country so that if America has detailed intelligence information as to their whereabouts, that information would not do President Bush any good. Musharraf is also likely to keep the list of where all nuclear weapons are currently located very close to his chest.
Therefore, if US special forces can actually seize Pakistan's nuclear warheads, they can only do so because American satellites can, indeed, locate warheads anywhere on earth in real time.
Lastly, breaking news indicates that Musharraf might be reaching out to an old enemy in order to save his political neck. This story highlights the precarious nature of Musharraf's hold on power.
NEWS BRIEF: "Pakistanis wait on reports Musharraf that met Bhutto", Reuters (UK), 27 July 2007
"ISLAMABAD (Reuters) - Speculation intensified on Friday that Pakistan's embattled President Pervez Musharraf and former premier Benazir Bhutto will form a power-sharing pact, as television channels reported they met secretly in Abu Dhabi. Musharraf flew to the Gulf state earlier in the day, and was expected to return on Sunday, after also visiting Saudi Arabia."
"U.S. ally Musharraf is going through the weakest period of his eight-year rule ... U.S. ally Musharraf is going through the weakest period of his eight-year rule ... On Friday one newspaper, The News, ran a front-page story, citing anonymous sources, saying Musharraf's fellow generals had advised him to step down ... a sense of Musharraf's isolation grew, fueling feverish speculation the military democracy Pakistan had lived under since a 1999 coup was coming to an end."
Pakistani citizens have apparently lost all faith in Musharraf. Not only is he seen as a puppet, dancing to President Bush's tune, but he ordered the disastrous special forces attack on a radical mosque a few days ago. That attack seems to have been the "last straw" for the Pakistani people.
Should Musharraf fall from power, and a more radical leader emerge, then the nuclear threat would suddenly shift from Iran to Pakistan. Might Bush attack them both simultaneously? Now, that would be an interesting scenario, don't you think?
DVD
V. In this bogus "War On Terror", the Bush FBI is building an informant base of more than 15,000 citizens from every walk of life!
This step represents the mark of every dictatorship in world history, and is further proof that Bush is marching America into a dictatorship!
NEWS BRIEF: "FBI Proposes Building Network of Covert U.S. Informants", by Justin Rood, ABC News, July 25, 2007
"The FBI is taking cues from the CIA to recruit thousands of covert informants in the United States as part of a sprawling effort to boost its intelligence capabilities. According to a recent unclassified report to Congress, the FBI expects its informants to provide secrets about possible terrorists and foreign spies, although some may also be expected to aid with criminal investigations, in the tradition of law enforcement confidential informants ... The FBI said the push was driven by a 2004 directive from President Bush ordering the bureau to improve its counterterrorism efforts by boosting its human intelligence capabilities."
This next segment tells us how black and dangerous to our individual rights and liberties this FBI program will turn out to be, in the final analysis.
"Other recent proposals include expanding its collection and analysis of data on U.S. persons, retaining years' worth of Americans' phone records and even increasing so-called 'black bag' secret entry operations. To handle the increase in so-called human sources, the FBI also plans to overhaul its database system, so it can manage records and verify the accuracy of information from 'more than 15,000' informants ..."
About a year ago, news reports indicated that large numbers of pastors had already been recruited to act as informants for the coming Illuminati dictatorship in America! This dreaded development should draw parallels in your mind with the Communist and Nazi networks of informants, which served their oppressive masters well.
Listen to this discussion of the German Stasi undercover network, the Secret Police of East Germany.
"This latest provocation against the citizens of the United States by its War Leaders eerily echoes the dreaded Ministry for State Security of the late East German communist government. 'The Stasi influenced almost every aspect of life in the GDR. During the mid-1980s, a civilian network of informants known as the Inoffizielle Mitarbeiter (IMs, Unofficial Collaborators) began to grow within both parts of Germany, East and West. By the time East Germany collapsed in 1989, it was estimated that 91,000 full-time employees and 300,000 informants were employed by the Stasi. In other words, about one in fifty East Germans collaborated with the Stasi—one of the highest penetrations of any civilian society by an intelligence-gathering organization'." (Wikipedia Encyclopedia)
In addition to this development, President Bush recently issued an Executive Order which authorized Private Property seizure as punishment for anyone who dissented the Iraqi War! Cutting Edge posted an article on this horrible development -- NEWS2221, "President Bush Threatens Iraq War Dissenters With Seizure of Property and Assets".
We found some interesting details about this domestic spying program in another article.
"The truly chilling parts of this plan involve the use of 'Informant nets' of Americans literally spying on their fellow citizens and 'Block Control' where the plan calls for 'trusted resident reports on the activities of people in their neighborhoods'. Folks, this is what Fidel Castro does in Communist Cuba!" (God Like Productions, Hal Turner)
At this point, we would like to remind you of a warning given by major columnist, Ted Rall, in July, 2003, fully four years ago. We quote from NEWS1835:
NEWS BRIEF: "AUTHORITARIANS GONE WILD", by Ted Rall, Yahoo News, July 8, 2003
"... worry that he might use the 'war on terrorism' as an excuse to declare a state of emergency, suspend civil liberties and jail political opponents'."
This one sentence is THE domestic plan to impose dictatorship upon the United States! We encourage you to read NEWS1835, "COMING DICTATORSHIP OF BUSH - ASHCROFT SO CLOSE AND OBVIOUS EVEN A MAINLINE COMMENTATOR CAN SEE IT!"
Attorney General Ashcroft is gone, but the facts about which we wrote are simply timeless. However, the time for them to be implemented is most definitely not far away.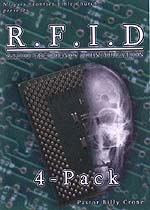 DVD
VI. As Gun Owners fret about how and when the government is going to take their guns, they are relying on their hope that American gun owners will so outnumber any force set to take away their guns by force that such a takeaway is not going to be possible.
However, the Illuminati has an ace up their sleeve! They will be able to take guns away from all Americans with little or no fight from the people. They have a secret technology!
NEWS BRIEF: ""TOP SECRET" U.S MILITARY DOCUMENT DECLARES EXISTENCE OF "DOMESTIC INSURGENCY" INSIDE UNITED STATES ", by Hal Turner, July 26, 2007
"North Bergen, NJ -- As a radio talk show host ... I came into possession of portions of a U.S. military plan which was allegedly classified 'Top Secret' ... As I read the document, my blood ran cold. Chills ran up my spine. The hair on the back of my neck stood up. My gut started churning. This document is an operational plan to use U.S. military troops against U.S. Citizens!"
After discussing much of the material we covered in NEWS1835, Mr. Turner turned to the subject of the planned government seizure of all guns owned by American citizens.
"A Blunt warning to our Government and our Military: In our nation of 300 million people, there are at least 95 million lawful gun owners. Those 95 million guns owners lawfully possess 212 million firearms.
"Even if the government recalled ALL military members from around the entire world, they would have a force of only about two million.
"95 million gun owners versus 2 million troops. I think we all know how this would turn out: the government would be slaughtered.
"In fact, if only ten percent of the 95 million gun owners had guts enough to fight, we would still outnumber the military almost 3:1.
"We The People of the United States aren't the least bit worried about government tanks and planes, those tools are useless in guerilla warfare. Want proof? Iraq! The U.S. government is getting its ass kicked over there. Government wouldn't last a week if they tried implementing this plan here."
This would be comforting knowledge, except the government has no intention of sending regular or special forces troops door-to-door to seize guns. Current "Mark of the Beast" technology is giving the government a feature that is going to surprise all gun owners when their guns are suddenly seized and they can do nothing to stop it.
We quote a portion of our Headline News article, NEWS1875b, "D.A.R.P.A. IS FUNDING AN IMPLANTABLE CHIP FAR MORE ADVANCED THAN 'DIGITAL ANGEL'! M.M.E.A. - MULTIPLE MICRO ELECTRODE ARRAY - Part 2 of 5"