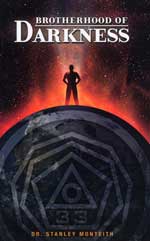 DVD
III. The Senate begins confirmation hearings on the Sotomayor nomination to the Supreme Court.
Her radical abortion stance reflects the true inner heart of President Obama!
NEWS BRIEF: "Senate begins U.S. Supreme Court nominee Sotomayor's confirmation", New York Daily News, August 5, 2009
"The Senate opened debate Tuesday on Sonia Sotomayor's Supreme Court nomination - with a slam-dunk vote elevating her to the nation's top court coming as soon as Thursday."
Now that the Democrats own a 60-seat majority, they should be able to ram through any legislation they wish. If they can pass the Sotomayor nomination quickly, with all her controversial baggage, the even more controversial Health Care plan should be able to sail right through!
"Republican Senate leaders assailed Sotomayor as a so-called activist judge. Top GOP Sen. Mitch McConnell of Kentucky said, 'A judge must be able to check his or her personal or political agenda at the courtroom door and do justice evenhandedly. ... It's a test Judge Sotomayor does not pass'."
We wholeheartedly concur. Sotomayor will prove to be the ultimate nightmare for the Conservative as she will vote every single time the way President Obama wants her to vote, rather than actually checking the Constitution.
Operation Rescue calls its supporters to galvanize their opposition to Sotomayor.
NEWS BRIEF: "Sotomayor Debate Begins Today", Operation Rescue, August 4, 2009
"Washington, DC – Debate is scheduled to begin in the Senate today over the confirmation of Judge Sonia Sotomayor, a supporter of abortion, to the U.S. Supreme Court. A vote is expected this week. Opposition to her nomination continues to grow. As of this writing, 27 Senators have announced that they will not vote for her. With your help we can get more, and send a strong message to the Obama Administration that the American people oppose his radical abortion agenda."
"Please contact your Senators TODAY and urge them to vote against confirming Sotomayor to the Supreme Court."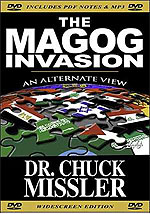 DVD
IV. Hardline President Ahmadinejad took the oath of office for his second term, in face of determined Western opposition.
His reelection is a strong signal to Western Powers that the hardliners are very much in control of Iran, at a most important prophetic time in the Middle East. The Magog Invasion foretold in Ezekiel 38-39 is on the horizon; all major players are now in their prophetic place!
NEWS BRIEF: "Ahmadinejad starts new Presidential term in Iran ", Aljazeera News, August 05, 2009
"Mahmoud Ahmadinejad has been sworn in for a second term as Iran's president, hailing his re-election as 'the start of major change in Iran and in the world. After taking the oath of office before the Iranian parliament in Tehran, the capital, on Wednesday, he said: 'We will resist oppressors and try to correct the global discriminatory mechanisms in order to benefit all the nations of the world'."
What does Ahmadinejad mean when he says that Iran will work to "to correct the global discriminatory mechanisms"?
He is referring to the Russian and Chinese initiative to eliminate American hegemony over the world, beginning with replacing the American Dollar as the global preferred currency. Cutting Edge has been saying for nearly two decades now that the New World Order Plan calls for America to be taken down enough notches that she is no longer the "King Kong" among nations.
The Korean and Vietnam wars were the first parts of this plan to take America down to the level of other major nations. The economic impact and the lack of winning those wars outright diminished America's ability to dominate the International Community. Today, after eight years of a disastrous Bush Administration, America's influence in the world is less than it has ever been.
Finally, when you add the economic woes currently facing this country, America's ability to determine global direction is tremendously reduced. Now, this country is no longer "King Kong" and will obediently fall into line with the plans of the International Community.
These are sad days for this formerly dominant nation!
Unexpectedly, the Obama Administration recognized President Ahmadinejad as being duly elected!
NEWS BRIEF: "US recognizes Ahmadinejad as elected leader", Aljazeera News, August 5, 2009
"The US government has said it considers Mahmoud Ahmadinejad the elected president of Iran ... Speaking on Tuesday, Robert Gibbs, the White House spokesman (said) ... Ahmadinejad is] the elected leader', he said."
"The statement came just hours before Ahmadinejad was due to be sworn in by parliament, and nearly eight weeks after the election itself."
This news article did not say whether this American recognition of President Ahmadinejad as the duly elected leader of Iran, nor whether Israel had been surprised. But, one thing is very clear: the Israeli government of Prime Minister Netanyahu will find it even more difficult to launch an attack on the Iranian nuclear facilities. Now that the Obama Administration has officially recognized the Iranian election as a valid one, Israel will be loathe to launch an attack.
As we have been saying since September, 2003, there will be NO Western powers attack against Iran! Ezekiel 38-39 prophecy excludes Iran from significant attack right now and equally protects Russian military reputation from being spoiled.
And, of course, remember that President Ahmadinejad is a Freemason, which further protects him from attack and destruction (Read full details in NEWS2318)
Newsletter continues below:
---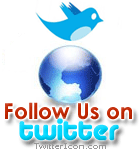 Cutting Edge Is Now Using Twitter!
We have now begun to use the new medium of communication, Twitter. Whenever we see a story which needs to be disseminated quickly, we shall post it on Twitter. To follow Cutting Edge on Twitter, go to http://twitter.com/cuttingedgenews or you can use the RSS feed by clicking the icon below.
---
"Benevolent Slavery, Genocide ... Increase The Death Rate"
DVD
V. Dr. Mike Schamp (Cutting Edge Subscriber) has just warned in his newsletter that the Swine Flu virus will contain a live virus, thus ensuring that the vaccination program will spread the virus, not stop it.
NEWS BRIEF: "Swine Flu Vaccines Contain LIVE H1N1 VIRUS", by Dr. Mike Schamp, quoting a story in No World System, August 4, 2009
"... the main ingredient in the GlaxoSmithKline and Novartis vaccines contain a LIVE VIRUS, an attenuated virus meaning it's a weakened form of the swine flu virus. Attenuated vaccines can be deadly and cause virus shedding, when a person is injected with an attenuated live virus the organism moves through the human body possibly infecting the host and then exiting through the feces, mucous membranes and saliva glands of the inoculated person. This is called 'virus shedding' and can last for weeks."
"Imagine millions of children that will be involuntarily vaccinated this coming fall that will be shedding H1N1 swine flu across the country, in the sewage drains and possibly passing through the desalination process and in our tap-water. If half of the U.S. population will be vaccinated with this swine flu vaccine this coming fall and winter, imagine how virulently deadly this swine flu will be on an annual basis, this mandatory vaccination plan will surely cause the pandemic and not solve it."
This information is entirely correct! This mandatory vaccination program will, indeed, spread the pandemic instead of arresting it. The New Age Plan as I read it in 1989-1990 to kill mass numbers of people through tainted vaccines is now evidently being enacted throughout the world. The Obama Administration is completely following this script.
However bad as this news sounds, it gets even worse.
"Both Novartis and GSK vaccines will also contain MF59, a squalene-based adjuvant that when combined with a live attenuated virus becomes many times more potent and deadly ... GlaxoSmithKline's version of swine flu vaccine has been confirmed to contain Thimerosal, a preservative for vaccines mainly composed of highly toxic mercury. Mercury is the 2nd most toxic metal on the planet and is known to cause autism and other neural injuries in children. The vaccine also contains formaldehyde, a cancer-causing chemical most commonly used for embalming dead bodies for preservation."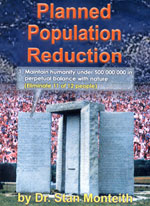 At this point, the author of this article states that the reason for this massive Swine Flu vaccine campaign is to generate huge profits for the global vaccine makers. We realize that these companies will generate huge bottom line profits, but that is not the primary reason. The REAL reason this vaccination program is being forced upon us is to begin to achieve the population reduction the Illuminati wants so badly.
Listen to this New Age quote which illustrates this reality very well.
"Illuminati Plan For Global Population Reduction:
1) "Take control of the world ... to reduce ... the world to a safe level by a process of benevolent slavery and genocide ... The only alternative left to the world's ruling elite was to increase the death rate ... Dr. Aurelio Peccei of the Club of Rome ... advocated that a plague be introduced that would have the same effect as the Black Death of history." (Bill Cooper, "Behold A Pale Horse", p. 49, 167)
Now, let us return to our featured article:
"Homeland Security, BATF, FBI, U.S. Marshals, U.S Military, NORTHCOM and FEMA are discussing plans to assist civilian authorities to enforce mandatory vaccinations and involuntary quarantines of large sections of the U.S. population. Vaccine Teams will be visiting private homes looking for children that haven't been vaccinated, all of these events just might be right around the corner."
I shudder at the thought of the idea of government vaccine teams forcing their way into my home in order to force me and my family to take vaccinations which I know are unnecessary at best and deadly at worst.
Whether this mandatory vaccination program is THE massive population reduction the Illuminati has planned at this End of the Age or whether it is a trial run, is unclear right now. But, do not be deceived on the bottom line reality: this type of forced vaccination program will one day kill people on a massive basis.
The following End Times prophecies are about to be fulfilled, either by this Swine Flu or by a future equivalent:
"There will be mighty and violent earthquakes, and in various places famines and pestilences (plagues: malignant and contagious or infectious epidemic diseases which are deadly and devastating) ... " (Luke 21:11; Parallel Bible, KJV/Amplified Bible Commentary)
"When the Lamb broke open the fourth seal, I heard the fourth living creature call out, Come! So I looked, and behold, an ashy pale horse [[a]black and blue as if made so by bruising], and its rider's name was Death, and Hades (the realm of the dead) followed him closely. And they were given authority and power over a fourth part of the earth to kill with the sword and with famine and with plague (pestilence, disease) ..." (Revelation 6:7-8; Parallel Bible, KJV/Amplified Bible Commentary)
Are you spiritually prepared? Are you urgently trying to reach the unsaved people in your life? Many people are using the Salvation Page as the manner in which to correctly lead a person to Jesus. Now is the time to warn, urge and rebuke -- "for the night is coming when no man can work"!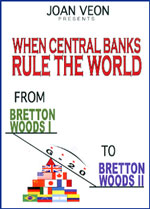 DVD
VI. One government program is actually working as it is supposed to work! "Cash for Clunkers", but the program ran out of money in less than a week.
NEWS BRIEF: "$2B in clunkers cash on way: Senators", The Detroit News, August 5, 2009
"WASHINGTON -- Clunkers Act II -- the $2-billion refueling of Congress' most direct effort to get Americans into new-car showrooms -- gained new traction Tuesday, as key senators said the money would be approved this week. President Barack Obama and the auto industry pressured the Senate to approve a House bill adding $2 billion to the $950 million originally granted to the program. The Senate adjourns this Friday for a monthlong break. Administration officials said Tuesday the plan had already used $664 million.
"Senate Majority Leader Harry Reid confidently announced that the bill would be passed.
This program actually worked as it was advertised, only a lot better. The Senate seems poised to pass a renewal bill which has already passed the House. This bill will take money from the fiscal stimulus bill passed months ago.
As we have stated before, one of the purposes of overthrowing Capitalism and replacing it with Fascsim was to seize control of the automaking industries so that government could dictate what kind of vehicles are being produced and in what quantities.
Liberals have realized for a very long time that, without economic pressure, American consumers would never, ever buy the lightweight, fuel-efficient, ugly vehicles the Illuminati wants us to buy. Therefore, the government had to seize control of the automaking industry soon after gas had been driven to $4 a gallon. Since consumers remember the $4 per gallon days, they are buying more gas-efficient vehicles, which is exactly what the government wanted in the first place!
This next article illustrates this point very well.
NEWS BRIEF: "Clunkers by the numbers", Chicago Sun Times, August 5, 2009
"Buyers of new cars and trucks have swamped formerly deserted auto dealers to claim their rebates -- up to $4,500 when they trade in older models that get significantly worse gas mileage. The older vehicles are then scrapped. Buyers so far have chosen the most fuel-efficient cars on the market ... Cash for clunkers by the numbers:
* 157,000 transactions with rebates of $664 million were recorded by Tuesday
* The program's first $1 billion is expected to fund sales of 250,000 vehicles. The additional $2 billion should fund 500,000
* 83 percent of the vehicles traded in were trucks or SUV's -- gass guzzlers
* 60 percent of the vehicles purchased were passengers cars - people are getting out of trucks and SUV's and getting into more gas efficient cars
* The average increase in fuel efficiency so far is 61 percent
This increase in gas efficiency of cars being purchased is startling, and it is exactly what the Illuminati wants during this period of time. Americans are being manipulated without even realizing what is happening to them.
---
New Prophetic Book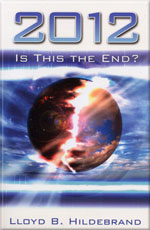 "2012: Is This The End?"
Countdown To Midnight Has Begun!
Will the world come to an end on December 21, 2012, as so many people of so many religions are now saying? Hang on to your hats, for it is possible that Satan has been preparing his people for this date for a very long time
Hildebrand examines the most intriguing fact, that a wide variety of ancient religions teach that the world will end in cataclysm on 12/21/2012!
These religions include: 1) The Mayans - their calendar is one of the most quoted of all sources in the world today; 2) The Q'ero Inca Shamans; 3) The Toltecs and Aztecs; 4) The Book of Changes; 5) The Hopi Indians; 6) The Cherokee Indians; 7) Merlin, the Magician; 8) Mother Shipton; 9) Nostradamus; 10) Roman Catholic Church - Last Pope Prophecies tie into this date; 11) Hinduism; 12) Buddhism; 13) Modern Science; 14) Zoroastrianism; 15) Islam; 16) Judaism; 17) The Web Bot Project; 18) The Holy Bible
As you can see, a lot of people over a lot of centuries have predicted cataclysmic, end of the age events in 2012
What does the Bible say? What should Christians do to prepare? This book shall intrigue you, inspire you and possibly frighten you. 259 pages - http://www.cuttingedge.org/detail.cfm?ID=205
---
Must See Videos
No to Cap and Trade Legislation
Carbon Footprint: Perverts Real Importance of Carbon Dioxide
New Headline News Articles
RACE RELATIONS AND A REBUKE TO US ALL
Esteem others better than ourselves (Phil. 2:3)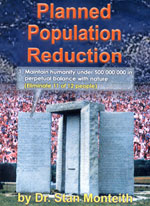 Obama's Fascist Health Care Plan Is Dictatorial Socialism!
Americans who have their own health care plan now will be reduced to government numbers, will have to give government access to your bank accounts and will be told in certain health and age situations that you will have to just die as your 'Quality of Life' is just not assured enough to give you the health care you need.
President Obama's health care plan will advance the "Deathmaking" in America to unprecedented heights, and you could easily be a victim.
"BELIEF AND REPENTANCE: Two Facets Of The Same 'Gem' ", Pastor's Heart article by Pastor Ron Riffe - http://www.cuttingedge.org/articles/p317.htm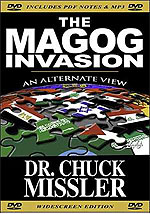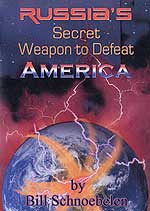 "Constant Israeli Threats To Bomb Iran Is Setting The Stage For Fulfillment of the Russian-led Invasion of Israel (Ezekiel 38-39)"
Iran has reacted to the incessant threats from Israel by seeking protection from the Russian Bear. This "Rumors of Wars" campaign is having the effect of cementing the prophesied alliance between Russia and Ancient Persia (Iran). - http://www.cuttingedge.org/news/n2373.cfm
Related Headline News Article:
"Will The Russian Led Invasion of Israel Be History's First All-Out Scalar Weapons War?"