WEEKLY UPDATES FROM Cutting Edge Ministries, www.cuttingedge.org
8/6/2005      Over 1,400 Articles Posted! Nearly 100,000 People Downloading A Salvation Page Per Year!
---
---------- Inspiration For the Week-------"God delights in His saints"
BLESSED, HAPPY, fortunate, prosperous, and enviable is the man who walks and lives not in the counsel of the ungodly following their advice, their plans and purposes, nor stands submissive and inactive in the path where sinners walk, nor sits down to relax and rest where the scornful and the mockers gather.
But his delight and desire are in the law of the Lord, and on His law (the precepts, the instructions, the teachings of God) he habitually meditates, ponders and studies by day and by night
And he shall be like a tree firmly planted and tended by the streams of water, ready to bring forth its fruit in its season; its leaf also shall not fade or wither; and everything he does shall prosper and come to maturity.
Not so the wicked; those disobedient and living without God are not so. But they are like the chaff - worthless, dead, without substance which the wind drives away.
Therefore the wicked - those disobedient and living without God - shall not stand justified in the judgment, nor sinners in the congregation of the righteous - those who are upright and in right standing with God.
For the Lord knows and is fully acquainted with the way of the righteous, but the way of the ungodly - those living outside God's will shall perish, end in ruin and come to nought."
(Psalm 1; Parallel Bible, KJV/Amplified Bible Commentary

]
---------- Resource Update ----------Books Revealing How Close Mankind Is To Seeing Antichrist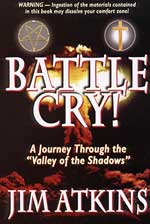 * "Battle Cry! Careful - Reading This Material May Force You Out of Your Comfort Zone!"
The hour is so very late and the true soldiers are so few! Are you ready to respond to the sound of the "BATTLE CRY"?
You will learn the shocking truth about:
1) Satanism and the occult;

2) Secret Societies;

3) New Age Movement and its terribly pervasive invasion of all aspects of American culture;

4) Our Shadow Government and the new "Tolerance", by which we all may go to jail;

5) Local Government and its vital role in overthrowing the old system so the new can be established;

6) The United Nations and its role as the infant Global Government which is designed to grow up "fast and furious";

7) Mind Control;

8) False prophets in the church
Where do all these elements fit in, and what can be done about them? This is a cry for Christians to put on their battle armor and go to spiritual warfare!
589 pages, weighs 2 full pounds -- http://www.cuttingedge.org/detail.cfm?ID=1090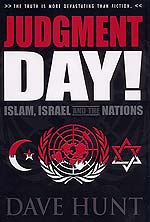 * "JUDGMENT DAY! Dave Hunt Chronicles Prophecy Being Fulfilled By Nations of the World Gathering Against Israel"
In what is possibly the most comprehensive and clear-cut examination of ancient Biblical prophecy versus Modern-Day current events in the Middle East, with Israel and all Islam, Judgment Day is an eye-opening page-turner for scholars, analysts, pastors, professors, politicians, and lay people. Dave Hunt provides amazing historic facts and first-hand insight, which make this book a thrilling, troubling, but accurate understandings of the times in which we live.
Drawing pertinent parallels between the deception "Land for Peace" appeasement of Hitler which aided and abetted his systematic slaughter of 6 million Jews and today's strategy of nations united against Israel, Dave Hunt takes you deeper in understanding. With painstaking clarity and detail, this book reveals the ancient agenda against the Jews and traces its twisted trail to Modern-Day deceptions of US Presidents -- including President Bush -- of foreign ambassadors, covert and overt military operations, educators and other world leaders
Dave Hunt skillfully dissects the myth of Palestinian claims to the "Promised Land", exposing the fraud, deceit, and treachery of an international community allied against Israel
Hunt traces this systematic betrayal of Israel from Presidents Carter, Reagan, Bush, Sr., and the current President Bush.
In the final analysis, the battle over Israel is a battle for the souls and destiny of mankind. If Islam and the nations siding with her, should accomplish their goal of destroying Israel, then mankind (from a Biblical perspective) is eternally lost."
395 pages, Hardcover -- http://www.cuttingedge.org/detail.cfm?ID=1094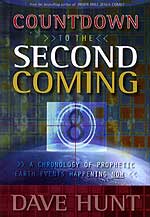 * "Countdown To Jesus' Second Coming" - by Dave Hunt - Paperback
Whether we realize it or not, a countdown is going on. This idea is denied by many, including some who profess to be Christians. The Lord promised that before he returned, however, specific signs would warn us that the prophesied Last Days are approaching. What are those signs, and how do we recognize them? The Bible also talks about what will happen in the final days of earth as we know it. How close are we to these events? Find out what the Scriptures say about the role of the church in these exciting times. How can we keep from being deceived? Learn how history has proven the authority and authenticity of the Bible and why we know we can trust what it says about the future as well as the past. Discover the hope that only the Christian has in being spared the horrifying events that will take place at the end of this world.
Great for gift giving! - http://www.cuttingedge.org/detail.cfm?ID=1088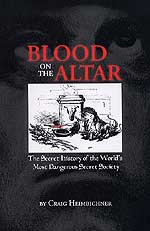 * "Blood On The Altar: THE Elite Society Beyond Freemasonry!"
What's Beyond Freemasonry? That is the question investigators have pondered for decades. Craig Heimbacher furnishes fascinating answers as he probes deeply into the sordid arena of "Ordo Templi Orientis" -- OTO - the higher, more secret society to which elite Masons "graduate" upward.
This book pursues and reveals the Satanic "shape-shifting" nature of OTO. Key members of both the Left and Right wings of political parties throughout the world obediently serve this terrible Satanic master. This author reveals the "Command Process" that guides these elite political leaders. The "Law of Thelema" is the guiding principle operating behind the visible outer organization.
This book is recommended to all who want to clearly understand why events occur the way they do and why key leadership acts the way they do. This society demands its followers -- key public leaders of our time -- develop a method of concealment unprecendented in history, including lying, subterfuge and simple misdirection.
This trail leads from the US government, to NASA, to the Hollywood Film Industry, to Right-wing Patriotic Groups, to New Age Movement, to the current obsession with the Kabbala.
The OTO has marched from triumph to triumph following its "Great Beast" founder, Aleister Crowley. This group has successively cast a "Thelemic spell" over the entire population of Western Society.
http://www.cuttingedge.org/detail.cfm?ID=1093

Related Books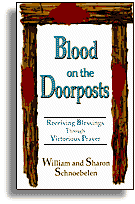 "Blood On The Doorpost Spiritual Warfare Manual"
Today's spiritual warfare is just as powerful as it was during the time of Jesus' ministry! As the Holy Spirit withdraws His Restraining Power as Paul said He would do [2 Thess 2], the Enemy of Our Souls is rushing in to carry out spiritual warfare against God's Elect. But, too few Christians know how to battle against the spirit world. Bill Schnoebelen, former Witch, Freemason, and Mormon, teaches you step by step how to wage spiritual warfare using the Blood of Jesus Christ as your power. This manual is for those prayer warriors, pastors, Christian leaders and anyone having trouble getting "Victory In Jesus" in these Last Days!
http://www.cuttingedge.org/detail.cfm?ID=177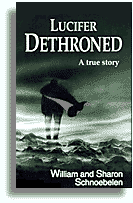 "Lucifer Dethroned!" by Former Witch and Freemason, Bill Schnoebelen
Bill's extraordinary testimony of his deliverance from the darkness of Witchcraft into the glorious light of Jesus Christ! Also teaches elementary Spiritual Warfare, and how to witness to those people still practicing Witchcraft and other forms of Satanism. Defending your family is of paramount concern in this book. Truly, you will understand the spiritual truth that, for all his mighty power, Lucifer is a defeated foe!
http://www.cuttingedge.org/detail.cfm?ID=179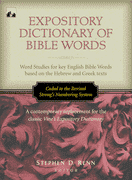 * "Expository Dictionary of Bible Words Based on the Hebrew and Greek Texts": Comes with FREE CDROM
Regularly $29.95, Now On Sale $24.95, Save $5.00
This great reference tool also comes with a CD containing all the great tools that the Strong's CD has PLUS the full text of the Expository Dictionary. Everyone who studies the Bible wishes at some point that he or she knew the original Hebrew or Greek in order to better understand a difficult word or passage. The Expository Dictionary of Bible Words gives readers the fruits of a working knowledge Hebrew and Greek without the years of language study. The Expository Dictionary of Bible Words is more than just a handy and thorough alphabetical guide to the English translation of the Hebrew and Greek words used in both Testaments.
There are thousands of articles, all arranged alphabetically by English word and coded to Strong's numbering system for ease of use. Each article is divided into two sections — Old Testament (Hebrew) Words and New Testament (Greek) Words — with an entry for the Hebrew or Greek word along with its transliteration, translation, range of meaning(s), and comments on its use in different biblical contexts. A comprehensive system of cross-references aids the reader in finding different words as well as discussions of related words and themes.
Although reference works like Vine's and Englishman's have long aided Christians in understanding the nuances of different biblical words, the Expository Dictionary of Bible Words surpasses all available reference works. The "Additional Notes" to articles throughout the volume provide valuable and insightful information on the connections between Old and New Testament words and themes.
Packaged with the Expository Dictionary of Bible Words is a CD-ROM containing the complete text of the Expository Dictionary in several formats for PC and PDA. In addition to providing a stand alone PDF which preserves the format of the print edition (but adds links which allow you to "jump" directly to related references) the full content is also provide in a format compatible with other titles in Hendrickson Publishers' ScriptureLink program and fully integrates with other Bibles and a whole range of available reference works.
http://www.cuttingedge.org/detail.cfm?ID=1092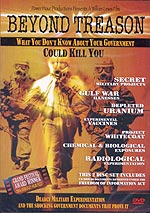 * "Beyond Treason DVD: The Battlefield Disaster Created by Depleted Uranium, Toxic Vaccinations, plus Chemical and Biological Agents" - With FREE CDROM Providing Written Documentation
As heard on Radio!
Brave soldiers are dying by inches from a variety of "unknown illnesses". Some are dying of heart failure, others from organ meltdown, and still others from "mysterious causes". While the Pentagon claims to be totally in the dark, experts now believe that these men are dying in various ways because of a combination of Depleted Uranium, toxic vaccines, chemical and biological agents.
As ailing Gulf War Heroes from all 27 coalition countries slowly die of "unknown causes," they wait for answers from their respective governments… but no satisfying or even credible answers have come forth from the military establishment. Records that span over a decade point to negligence and even culpability on the part of the U.S. Department of Defense and their "disposable army" mentality.
The VA has determined that 250,000 troops are now permanently disabled, 15,000 troops are dead and over 425,000 are ill and slowly dying from what the Department of Defense still calls a "mystery disease." How many more will have to die before action is taken?
The FREE CDROM contains thousands of printed pages of supporting documentation, which can be viewed from most any computer using an internet browser
Hear the testimony of experts and of United States military veterans who demand answers to questions that the Department of Defense will not address. Did you know President Clinton signed Executive Order 13139, allowing the Pentagon to perform any experiment for any reason on any soldier, without his knowledge and/or approval?
DVD runs 114 minutes with bonus material. Produced in cooperation with Gulf War Vets. - http://www.cuttingedge.org/detail.cfm?ID=1069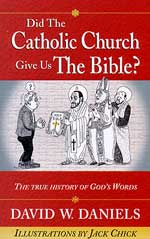 *"Did the Catholic Church Give Us The Bible? Rome gave us really clever counterfeit Bibles"
There is not one history of the Bible, but two. One is a history of God preserving His words through His people. The other is of the devil using the Roman Catholic church to pervert God's words through her "scholars."
Written in a down-to-earth style, and packed with cartoon illustrations by Jack Chick, Daniels shows that the Bibles Rome gave us are really clever counterfeits, designed to eliminate God's preserved words in English, the KJV. You will see why the KJV is the only Bible you can trust.
160 page paperback -- http://www.cuttingedge.org/detail.cfm?ID=1085

---------- This Weeks Hot News ----------
I. The first terrorist attack by a "Far Right-Wing Extremist" occurred Thursday, August 4, when an AWOL IDF soldier shot and killed four Israeli-Arab citizens. The soldier was then lynched by a very angry Palestinian mob. Is this one of the incidents upon which the Sharon government is depending to discredit protestors of the Unilateral Disengagement plan?
NEWS BRIEF: "AWOL soldier opens fire on bus, kills 4", The Jerusalem Post, August 5, 2005
"A far-right activist who was AWOL from his army unit murdered four Israeli Arabs and wounded 12 on Thursday evening when he opened fire while riding in an Egged bus in the northern city of Shfaram. He was then lynched by an angry mob. The shooter, identified as Natan Eden Zada, 19, of the Samaria settlement of Tapuah, had deserted his IDF unit and was on Shin Bet (Israel Security Agency) watch lists ... The shooter also directed his fire outside the bus, and casualties included pedestrians and bystanders.
"A furious mob of local residents stormed the No. 165 bus, which was traveling through a Druse neighborhood, and attacked Zada, kicking him and throwing metal objects and bottles at him. Police, who according to eyewitness accounts arrived late, surrounded the bus and tried to stop the angry crowd, but to no avail. The rioters got on the bus and killed the shooter."
It is terrible that police arrived late, too late to save the life of this shooter. A dead man cannot tell tales, nor can he contradict the official storyline, which is that this shooter was an angry "far-right activist", probably opposed to Sharon's Unilateral Disengagement policies. Since the man is now dead, he cannot tell any contrary stories.
Please forgive me for thinking that this attack might be a "government provocateur" operation, but Sharon has sought repeatedly to warn the secular Jewish citizen of the extreme danger posed by the "radical right religious fringe". In fact, several stories have appeared which have stated that Sharon's life might be endangered by such religious radicalism. Of course, settlers opposing Sharon's disengagement policies are thoroughly imbued with religious fanaticism, so if Sharon wanted to mobilize the support of the majority of Jewish secular citizens, he would really welcome an outburst such as this one.
An ultra-right organization immediately issued a statement which tightly tied this shooting to an opposition of disengagement.
"Yekutiel Ben-Ya'acov, the founder of the Jewish Legion, a far-right defense group based in Tapuah, said: 'We will be stepping up our efforts to do everything in our power to stop the disengagement, which was his will and testament. And we will demand justice for Eden'. Associates of Zada's said he had deserted the military 'since he could not bring himself to serve in an army that expels Jews from their homes'." (Ibid.)
In past months, increasing numbers of IDF soldiers have refused to participate in the forced expulsion of Jews from their homes. Now, any soldier contemplating this course of action must be concerned that he will be placed in the category of Natan Eden Zada, a crazed "right wing religious zealot".
Other Right-Wing organizations condemned this attack in no uncertain terms. However, Prime Minister Sharon took the opportunity to aggressively label "radical" Jews like this shooter.
NEWS BRIEF: "Israeli, Diaspora Leaders Express Condolences, Condemnation", Israel National News, August 5, 2005
"Government ministers and representatives of Diaspora Jewish communities expressed their condemnation of Thursday evening's shooting attack on Arabs in the Galilee. In the immediate aftermath of the attack, Prime Minister Ariel Sharon said, "This was a reprehensible act by a bloodthirsty Jewish terrorist who sought to attack innocent Israeli citizens.... I send condolences to the families of those who were murdered and my best wishes for a quick recovery to those who were wounded. The entire State of Israel, regardless of race, religion or sex, strongly condemns this act of terrorism."
This strong leadership condemnation of the attack undoubtedly is sitting well with secular Israelis right now. Sharon may get his popularity boost just in time for the disengagement to begin!
"Vice Prime Minister Shimon Peres called the mayor of Shfaram, as well, saying, "I am deeply shocked and distressed by the murder of innocent people, by the murder of citizens by a fellow citizen. I send my heartfelt condolences to the families and loved ones of the victims, as well as my wishes for a speedy recovery to the injured. All of us need to work harder to strengthen the bonds of brotherly and peaceful relations among us." (Ibid.)
"The Council of Jewish Communities in Judea and Samaria expressed shock at the attack, denouncing the murders as being committed by someone "crazy." Out of respect for the dead, Disengagement Plan opponents said they will postpone further protest activities until Saturday night." (Ibid.)
Already, this attack has sent the anti-disengagement forces into disarray. How long they will remain in this condition, and how badly their cause will ultimately be affected will not be known for some weeks yet. But, this attack damaged the anti-disengagement camp very, very badly.
The Sharon government wasted no time in reiterating their continued plan to unilaterally and forcibly withdraw.
"Government sources declared that the Shfaram attack won't halt the withdrawal from Gaza and northern Samaria." (Ibid.)

This next article demonstrates that the IDF refused to act, even after being forewarned that he was dangerous, a warning which came from his parents! It is almost like the IDF wanted this attack to occur.
NEWS BRIEF: "IDF, GSS, Police React to Shfaram Attack", Israel National News, August 5, 2005

"The IDF and the GSS have launched investigations into events surrounding Thursday evening's shooting attack by an Israeli Jew on Arabs in the town of Shfaram. Police have been put on high alert ... The parents of the murderer, IDF Pvt. Eden Natan-Zada, are pointing an accusing finger at the military, telling the media they called military authorities requesting their son's weapon be taken away from him due to his emotional state. Speaking from her Rishon L'Tzion home, Eden's mother told the media hours following the attack that no one took her words seriously ... Family members and friends of Natan-Zada told reporters on Thursday night that he did everything possible to persuade IDF authorities that he was unfit for military service. Citing his new Orthodox lifestyle and adamant opposition to the government's Disengagement Plan, Eden explained he was unable to serve in an 'organization' that uproots Jews from their homes. Despite his adamant and sincere efforts to impress IDF induction officials with his internal dilemma, he was inducted and assigned to Disengagement-related duties, after which he went absent without leave."
It sounds to me like the IDF refused to take action to prevent this "loose-cannon" type of guy from becoming violent. Not only did IDF officers refuse to listen to the warnings of friends and family, they actually assigned him to carry out the disengagement expulsion, to which he was specifically and adamantly opposed. Were there no other places they could have allowed this angry young man to serve the nation of Israel? Of course, there were!
This episode is creating the turmoil which the Illuminati covets. Their treasured Dialectic formula, "Controlled Conflict Brings About Controlled Change" has bred another corollary:
"From Chaos Comes Order".
We are seeing this process in Israel right now, in our Daily News.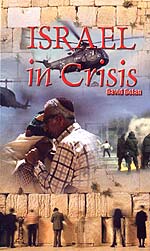 II. Israeli Prime Minister Sharon may yet get his wish to be able to withdraw without having the Palestinians fire on his evacuating soldiers and people. After all, Sharon has declared, time and time again, that he "will not withdraw under fire". This latest development demonstrates that, as the hour approaches for the withdrawal to begin, everyone involved is acting from the same script and are on the same page.
NEWS BRIEF: "Quartet Money Man Pressures Arabs for Quiet Expulsion", Israel National News, July 31, 2005
"James Wolfensohn, Quartet envoy and former World Bank president, met with Abu Mazen Saturday to discuss $3 billion in promised aid. The PA said that terrorists agreed on a quiet expulsion ... Wolfensohn is the envoy representing the Quartet comprised of the United States, the European Union, Russia and the United Nations. With $3 billion in international infrastructure investment to create new jobs, he has been able to win cooperation from Arabs ... PA chairman Abu Mazen (Mahmoud Abbas) promised Wolfensohn on Saturday that the PA would ensure quiet during the expulsion of Jewish residents planned for mid-August and the subsequent IDF withdrawal."
Can you believe this news? After Sharon made it quite clear over a number of many months, in issuing many warnings, that he would not order the IDF to withdraw and to forcibly evacuate the settlers, if the Palestinians were firing at his troops as they left. He used the term, "withdrawing under fire". Just last week, Sharon warned that he might call off the Unilateral Withdrawal if the Palestinians kept attacking.
Now, we see the "Money Bags" of the Illuminati rushing to the rescue. Palestinians have always placed expediency higher than principle, as this situation so graphically illustrates. But, the Palestinians suddenly turned cooperative with the Sharon government, in yet another way as the time drew down toward the beginning of the Unilateral Withdrawal.
NEWS BRIEF: "Palestinian Jihad orders halt in rocket attacks", Aljazeera News, 3 August 2005
"The Palestinian movement Islamic Jihad has vowed to stop firing rockets at Israeli targets in the lead-up to the pullout from the Gaza Strip. In a statement issued on Wednesday, the movement's armed wing said it wanted the pullout starting in two weeks to take place peacefully. 'The leadership of the al-Quds Brigades issued orders three days ago to all groups to stop firing rockets in order to preserve the national Palestinian project at this critical and historic juncture', said the statement. Jihad wanted to 'give a chance for the withdrawal to take place in a peaceful manner'."
"Israel has threatened to launch a vast offensive in Gaza if rocket attacks are carried out during the pullout of troops and settlers ..."
Prime Minister Ariel Sharon is going to avoid the dreaded "withdrawal under fire", even if the global Illuminati had to pay $3 billion to get it!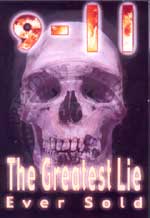 III. The shadowy group called "Al-Qaeda" threatened the West once again with a new round of denunciations and ultimatums.
NEWS BRIEF: "A chilling message to Britons: Al-Qaida blames Blair and threatens more attacks", The Guardian (London), August 5, 2005
"The second in command of Osama bin Laden's al-Qaida network issued a chilling warning of further attacks in the UK and America yesterday and blamed Tony Blair's involvement in the Iraq war for the atrocities in London on July 7. In a broadcast aired by al-Jazeera television exactly four weeks after blasts that killed 56 and injured hundreds, Ayman al-Zawahiri said that the prime minister's "policies brought you destruction in central London and will bring you more destruction".
This is supposedly the Number Two man in al-Qaida, second only to Osama bin Laden. His statement not only threatened further bloody attacks but raised a frightful price for peace.
"Al-Zawahiri, who was filmed against a brown cloth backdrop with a rifle propped at his side, stopped short of claiming responsibility for the July 7 attacks. Wagging his finger in the direction of the camera, he said: 'Blair's policies will bring more destruction to Britons after the London explosions'.He told the US: 'If you continue the same hostile policies you will see something that will make you forget the horrors you have seen in Vietnam. There is no way out for Washington except by immediate withdrawal. Any delay in this decision means more killing and losses. If you don't withdraw today, you will inevitably withdraw tomorrow, but only after tens of thousands are killed and injured'."
"Referring to a truce offer made by 'our blessed Sheikh Osama' to the 'crusader coalition' in April last year, he continued: 'You will not dream of security until we live it as a reality in Palestine and until all your infidel armies leave the Prophet Muhammad's lands'." (Ibid.)
What are the "Prophet Muhammad's lands"? They are virtually the entire Middle East and northern Africa, certainly including Israel.
Since no Western leader in his right mind will concede this territory to these seemingly crazed Arabs, the planned terror war will continue and the planned change of internal laws in virtually all Western nations to dictatorship status will continue. Countries throughout Europe and the rest of the world continue to systematically change their domestic laws to give governments and their police departments powers which are breathtakingly dictatorial.
We have posted a recent article on this subject: NEWS2055 -- "On Cue, British, European Union, and Australian Propaganda Proposals Start Flowing -- To Pass Stricter, 'Anti-Terrorist' Measures In Order To 'Protect' Their Citizens"
Watch our Daily News carefully from now on, for you will see many stories from many countries in which internal laws are being changed to give authorities severely dictatorial laws -- taking away liberties in the guise of protecting liberties. THAT is the name of this game.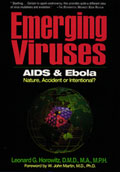 IV. Cutting Edge has been warning for some years that, one day we might hear that a masterful vaccine has been invented which will cure a terrible plague; however, this vaccine would contain a deadly disease which might fulfill the prophecy of Revelation 6:7-8, the Fourth Seal. Is this life-long flu shot just such a vaccine?
NEWS BRIEF: "SHOT TO CURE FLU FOR LIFE", Drudge Report, August 4, 2005
"BRITISH scientists are developing a revolutionary vaccine that works against all types of flu, the UK DAILY MAIL fronts on Friday. It would protect people against flu and a single jab could give lifelong immunity. Currently, new vaccines have to be developed each year. The major breakthrough has been made by the Cambridge biotech firm Acambis. When it announced the news yesterday the value of its shares jumped by 9p. Such a vaccine would be massively lucrative for its manufacturer."
Let us stop right here to digest what we have just been told in this major disinformation propaganda piece:
1) Since Flu is caused by a virus, and since scientists have never beaten a virus yet -- even the Common Cold -- we know that no such "revolutionary vaccine" is possible. However, we do know that, since genetic scientists cracked the DNA code a couple of decades ago, the world has inundated with "exotic" and deadly viruses. Today, the world is fighting a full-blown AIDS epidemic, a disease caused by a recombinant virus. Today, nations in Africa continue to struggle with deadly outbreaks of Ebola, a most feared disease.
Most recently, certain Oriental nations have been fighting both an avian flu virus and a pig virus, raising suspicions that these viruses were created specifically to attack people possessing Oriental genetic markers (Read NEWS1812, "IS SARS VIRUS A BIO-WEAPON THAT SETS UP A PERSON FOR A SECONDARY DISEASE, AND IS IT SPECIFICALLY AIMED AT ORIENTALS?")
2) "Such a vaccine would be massively lucrative for its manufacturer" is the mantra of this day and age. While marching the peoples of the world toward the New World Order, world leaders might as well get as filthy rich as possible. This bogus report will cause hundreds of millions of people to march into line to get the new vaccine. Billions of dollars of profits will flow into their coffers.
Now, let us return to this Drudge Report article to see a very important issue:
"This universal vaccine could soon enter human trials. Acambis says it would be quicker and easier to produce than current vaccines, which are created in fertilized chicken eggs ... 'The technology also has special importance as a potential means of protecting human populations against pandemic influenza strains.' The breakthrough is seen as so important to the future of the company, which specializes in vaccines, that it was announced to the stock market first. The broad-spectrum vaccine is being tested on animals and the first human trials could start in a year. The universal vaccine is still in an earlier stage of research."
Wait a minute! This last sentence states plainly that "The universal vaccine is still in an earlier stage of research."
Yet, the manufacturer announced the "news" to the "stock market first", even though the vaccine is "still in an earlier stage of research"? This factor should tell you that money is one of the major reasons this announcement was made. The company's stock immediately skyrocketed. Are you surprised?
However, one day just such an announcement will be made, at the height of a crisis in which millions of people are dead and dying. One day, governments will tell their frightened population that a "universal vaccine" has been developed which will keep them from dying. On cue, people will line up for just such a vaccination, never guessing that the vaccine is filled with a deadly disease. In one fell swoop, the Illuminati will have gone a long way towards achieving her coveted 66% reduction in world population.
In early 2003, we posted NEWS1754, entitled, "Has Death By Vaccination Started"?
We encourage you to read this article, for it correctly positions "Smoking Gun" evidence that the Illuminati plans to kill massive numbers of people with tainted vaccinations along with Biblical prophecies foretelling unbelievable death and destruction by incurable diseases at the End of the Age.
If you ever hear an announcement during a time of a grave health crisis that a new vaccination can keep you and your loved ones from dying, do not believe it.
Let us allow the Bible to have final say: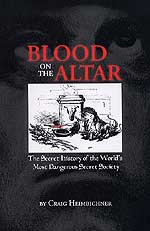 V. The occult nature of NASA (National Aeronautics and Space Administration) is plainly obvious during this current Space Shuttle, Discovery; a bold occult signature is clearly stamped on this space flight. Remember, in occult belief, the Number 11 is representative of the coming Masonic Christ, while the Number 13 represents extreme rebellion against constituted authority. Intensification of these numbers is accomplished either through multiplication (13x3 for example) or by repeating it in triplication (11 becomes 111 for example).
NEWS BRIEF: "Shuttle back in space", TimesOnline, UK, July 27, 2005
"IT TOOK nearly 30 months, more than a billion dollars and the endeavours of 20,000 people. Yet in just 8½ thunderous minutes, Nasa's space shuttle programme was finally back in orbit yesterday ... Discovery, propelled by 7.5 million pounds of thrust and burning fuel at a rate of five tonnes a second, took off at 10.39am local time. Less than 20 minutes later she was 111 miles above the Earth."
Please consider the occult signatures associated with this Discovery mission. Some were mentioned in this article, some from other sources.
* Mission lifted off on the 26th day of July - An occultist will recognize "26" as "13x2)
* Mission lifted off precisely at 10:39am -- "39" = 13x3 -- NOTE: Most shuttle missions tend to lift off at 10:39am
* Mission lifted off from NASA pad #39A -- There are only 2 launch pads, #39A and #39B
* If a shuttle lands at Cape Canaveral, it will land on Runway #33 - only one runway on the site
* Shuttle is orbiting 111 miles above the earth
* Discovery's original planned trip of 12 days has been expanded by one day, making it a 13-day trip -- ("Nasa to give Discovery all-clear", BBC News, 31 July 2005)
* Lift off was delayed by 13 days from original date. The original Lift-off Date was July 13th. ("Shuttle launch delayed", CNN, July 18, 2005) -- Another 13
* The doomed shuttle Columbia lifted off January 16th, 2003 while this Discovery was launched July 26, 2005 - a span of 922 days - (11x2)
Since Discovery has been reportedly suffering various maladies, let us hope and pray that this flight makes it back to Earth safely. If Discovery is lost, she would be the third shuttle lost (Wikipedia Encyclopedia, "Space Shuttle Program")

VI. Supreme Court Justice John Roberts is being touted by Conservative Christians as a Justice who might help overturn Roe vs Wade. However, this "stealth candidate" for the High Court may just be pro-Gay!
NEWS BRIEF: "Roberts Donated Help to Gay Rights Case", Yahoo News, August 4, 2005
"WASHINGTON — Supreme Court nominee John G. Roberts Jr. worked behind the scenes for gay rights activists, and his legal expertise helped them persuade the Supreme Court to issue a landmark 1996 ruling protecting people from discrimination because of their sexual orientation. Then a lawyer specializing in appellate work, the conservative Roberts helped represent the gay rights activists as part of his law firm's pro bono work. He did not write the legal briefs or argue the case before the high court, but he was instrumental in reviewing filings and preparing oral arguments ..."
For those of you who are not aware of what "pro bono" means, it means that Roberts did all these legal work for the Gay - Lesbian cause FREE - he donated his time. Now, one does not donate his time for a cause in which he does not believe. As this article later states, Roberts offered such excellent advice that the Gay - Lesbian groups won the Supreme Court case! How important was this legal victory?
"Gay rights activists at the time described the court's 6-3 ruling as the movement's most important legal victory ... The case was argued before the Supreme Court in October 1995, and the ruling was handed down the following May. Suzanne B. Goldberg, a staff lawyer for New York-based Lambda, a legal services group for gays and lesbians, called it the "single most important positive ruling in the history of the gay rights movement."
While this article does point out that a lawyer represents his client vigorously even if he does not agree with their position. While that may be true when a lawyer is being paid for his representation, it generally does not hold true when the lawyer donates his time free. His "pro bono" work means that he is in tune with the position of his client. If Roberts turns out to be pro-gay, Conservative Christians are going to be very, very upset -- both at Roberts and the President who nominated him.
But, Ann Coulter warned two weeks ago that "Stealth Candidates", i.e., candidates whose positions on issues are not well known, have never turned out well for Conservative voters. We fear that is the case here.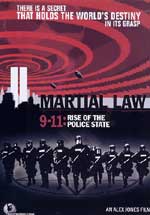 DVD and VHS VII. The global "War On Terror" took a sinister turn last week when an organisation that represents police chiefs around the world issued new guidelines as to how police should treat suspected terrorists. They were to "aim for the head"! Isn't that the ultimate denial of an innocent man's rights?
NEWS BRIEF: "Aim for the head, police chiefs agree", by Sari Horwitz in Washington, smh.com.au, August 5, 2005
"The organisation that represents police chiefs around the world has issued guidelines saying that officers who confront a suicide bomber should shoot the suspect in the head. The recommendations from the International Association of Chiefs of Police take a more aggressive posture than typical lethal-force guidelines. London police, acting on a similar policy, last month killed an innocent man they mistook for a suicide bomber. He was shot seven times in the head.
"After the July 7 attacks on the London transit system by suicide bombers, the global police chiefs organisation produced a detailed training guide for dealing with suicide bombers. It recommends that if an officer needs to use lethal force to stop someone who fits a certain behavioral profile, the officer should "aim for the head" to kill the person instantly and prevent the possibility of the suspect setting off a bomb they could be carrying."
For the life of me, I cannot think of a greater example of a person being murdered just because he "fit a profile"! How can any of us go out and about within our cities, minding our own business, any more? We will never know when a police officer may get it in his head that I look like a suspect for whom they are seeking, or perhaps I am acting "suspiciously".
These are the powers of Communism and Fascism, the dictatorial regimes to which all countries of the world are headed. When the planned World War III is over, and as Antichrist steps on the world scene, there will be no elected governments left whose power is limited by some sort of a constitution. As General Tommy Franks, warned, "The US Constitution will not survive the next major terrorist attack in America".
You have been warned. Are you listening? Do you have the personal courage to believe this awful truth?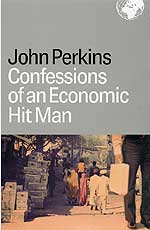 VIII. In one of the clearest signs yet that the global economy is just around the corner, the Bank of International Settlements has just issued a clarion call for a global currency. At the same time that implantable "Mark of the Beast" technology is steadily increasing its reach and its acceptability, this newest development should awaken any undiscerning Christian to the lateness of the hour in which we live.
NEWS BRIEF: "Bank For International Settlements Calls For A Global Currency", by Joan Veon, News With Views, August 3, 2005
"Basel, Switzerland -- The Bank for International Settlements (BIS) released their 75th Annual Report on June 27 to commemorate its founding in 1930. Most countries today have a central bank which is a private corporation that handles its monetary system. Bi-monthly, central bank ministers from 40 countries meet at the BIS to review ways "to promote the co-operation of central banks and to provide additional facilities for international financial operations." Once a year the world's central bankers meet in Basel to take a closer look at the status of the world's central banking system ..."
"The BIS is at the apex of the global financial system ... In 1971, President Richard M. Nixon took the dollar off the gold standard, which forced all the other countries of the world to follow suit, thus changing the global monetary system from one of fixed currencies to one of floating currencies. When a currency is no longer backed by gold it is then possible to play all kinds of games with its value. By buying or selling a large quantity of one particular currency, an economically powerful individual or bank can literally move the market in their favor by buying low and selling high."
"The new patterns of booms and busts which the BIS refer to are not only man-made, as a result of the floating currency, but the highs and lows have been exacerbated by the fact that the barriers between the nation-states are gone ... For the country's [sic] that refused to open their markets to the World Trade Financial Services Agreement, their currencies were crashed ... The BIS Annual Report notated some 'disturbing patterns of uneven (currency) growth worldwide'.
"One year ago U.S. Federal Reserve Chairman, Dr. Paul Volcker said, 'A new mechanism was needed for the world financial system' and that 'in a globalized world, we should have an international currency'."
The Plan calls for an international currency, all right. However, the rub and the extreme danger this part of the Plan presents to the peoples of the world is how leaders of the Illuminati plan to get such global currency. How does one persuade strongly patriotic Americans to give up their Dollar in favor of a new World Currency. Furthermore, how does the silent collective world leadership persuade any patriotic citizen of any country to give up their precious currency?
The answer is simple and found in the Dialectic Principle of Controlled Conflict. Listen to New Age author Bill Cooper explain:
"It is true that without the population or the bomb problem, the elite would use some other excuse to bring about the New World Order. They have plans to bring about things like earthquakes, war, the Messiah, extraterrestrial landing, and economic collapse. They might bring about all of these things just to make ... sure that it does work. They will do whatever is necessary to succeed. The Illuminati has all the bases covered ... Can you imagine what would happen if Los Angeles is hit with a 9.0 quake, New York City is destroyed by a terrorist-planted atomic bomb, World War III breaks out in the Middle East, the banks and the stock markets collapse, Extraterrestrials land on the White House lawn, food disappears from the shelves, some people disappear, the Messiah presents himself to the world, and all in a very short period of time?" [William Cooper,

"Behold A Pale Horse"

, Page 177]
Economic collapse IS the tool by which all the currencies of the world will be changed over to a single currency. As Cooper indicated, above, all the changes necessary to bring about the One World Government, Economy and Religion is tied to the Final Birth Pangs War called World War III. Former Satanists have told me that this world war is planned to be 13 weeks long, or 91 days. Obviously, no one part of this war can occur before they are all ready to occur.
Israel is the key. Watch her as she separates her population from the Palestinians. Once she has completed this task, Israel is ready to go to war and all of the above elements of the Plan can begin -- including the deliberate collapse of all the world's economies so the One World Currency can be established.
People will be so glad to get their investments back they will not complain that the currency is changed. That is the Plan.
IX. When even a conservative, pro-establishment news source like Military.com says that America plans to withdraw from Iraq, you have to give this possibility real weight.
NEWS BRIEF: "U.S. Prepares for Iraq Pullout", Military.com, August 03, 2005
"WASHINGTON - The Pentagon is laying the groundwork for beginning a withdrawal from Iraq, even as it is weighing the risk of moving so quickly that Iraqi security forces collapse without U.S. support. The benefits of a U.S. drawdown are pretty clear. Fewer troops would likely mean fewer casualties and less strain on the Army and Marine Corps, which already are stretched thin. And it would lessen the degree to which the presence of foreign forces fuels an anti-U.S. insurgency. There are now about 138,000 U.S. troops in Iraq in a war with dwindling popularity among American voters."
This military rationale for the United States to withdraw from Iraq is all true, but it does not ask the question as to why we have seen so many wonderfully brave and patriotic young men and women fight a war which was begun through a massive lie and continued even though Bush Administration officials have long ago admitted that Saddam really never did have Weapons of Mass Destruction. (We shall speak to this issue at length in Paragraph IX). Are the deaths and lifelong injuries of the American soldiers of this Iraq War -- ironically dubbed "Iraqi Freedom" -- going to be just as worthless as the deaths and lifelong injuries suffered by equally patriotic and brave soldiers who fought in Vietnam? Unfortunately, the answer is "YES".
This Iraqi War is the third war fought not to win since World War II. Do you remember the other two?
1) The Korean War -- 1950-1953 -- US fought with 21 allies, a total of 22 nations fighting the aggression - Also was the first war fought under the United Nations flag, thus bringing the dream of a Global Government closer to reality. War lasted 3 years, 1 month, 2 day
2) The Vietnam War -- 1960-1973 -- This 13-year war was the most frustrating, domestically divisive war in America's history, spawning the internal cultural revolution which culminated in the emergence of the radical Rock-n-Roll era and started America down the road of loving occult values and hating Christianity.
3) The current Iraqi War -- 2003-? -- Since the Illuminati loves to carry out events in "threes" -- the number of the pagan trinity -- we are not surprised to see one more major war in which we tried not to win.
Let us now return to our featured article:
"At best, a U.S. drawdown would begin shortly after elections for a new government in Baghdad, scheduled for December. That assumes two other difficult political milestones are achieved first: drafting a constitution by Aug. 15 and holding a national referendum in mid-October to approve the constitution. It also assumes the insurgency does not get worse - and that Iraqi security forces prove themselves ready for combat. If the U.S. were to withdraw before the Iraqis were ready, the American sacrifices of the past 2 1/2 years could be lost - and President Bush would face pressure to explain why the invasion was worth it."
It is refreshing to hear such a committed Establishment news organization like Military.com be so blunt in assessing the situation. Of course, they probably have a whole lot of soldiers holding their feet to the fire on this issue, guys who are living this daily hell and frustrated beyond belief knowing that every reason they were given for going to war has now proven to be a bold-faced lie.
While elections and the ratified constitution are likely to be rammed through, the Iraqi military will be just as incapable of defending themselves and the government they serve as were the South Vietnamese military. Further, the only way in which the insurgency will not get worse is if they make the decision to stop or dramatically reduce their level of combat -- allowing the Americans to withdraw without being "under fire". If Iran is in control of this insurgency as I think they are, they might order a temporary cease fire -- even if it is not announced -- which will allow a withdrawal.
The major question is this: can Coalition Forces get out of the country before the insurgency collapses the existing government? The worst scenario would be to withdraw a major portion of the Coalition Forces already inadequate and then see the existing Iraqi government fall, thus trapping the remaining foreign forces in a country suddenly totally controlled by the enemy. That would be embarrassing for the Bush Administration and for America and for all her "Coalition of the Willing".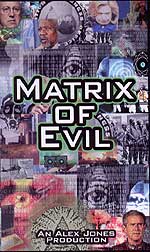 X. A fired CIA agent is drawing considerable attention because of his lawsuit in which he claims he was fired because he would not falsify stories that Iraq possessed Weapons of Mass Destruction (WMD). The details of this lawsuit confirm Cutting Edge teaching.
NEWS BRIEF: "Fired CIA agent seeks FBI probe of WMD intelligence", Netscape News, 8/01/2005
"WASHINGTON (Reuters) - A fired CIA agent, who a newspaper says told superiors in 2001 that Iraq had abandoned part of its nuclear program, is asking the FBI to investigate allegations that the spy agency dismissed him for refusing to falsify intelligence. A July 11 letter to FBI Director Robert Mueller from the former agent's attorney suggests CIA officials may be guilty of criminal violations involving intelligence he produced on weapons of mass destruction in 2000 that contradicted an official agency position.
"The former agent's attorney, Roy Krieger, said his client initially asked the CIA's inspector general to investigate charges that CIA officials had pressured him to alter the intelligence and retaliated when he refused. But the inspector general rebuffed his request.
"If the CIA is telling him to falsify information, that's potentially a crime. This merits an investigation, and if the CIA's not going to do it, the only other place is the FBI,' Krieger said."
Of course, CIA material was falsified, but not as much as President Bush and Defense Secretary Rumsfeld wanted. Perhaps part of the reason the official CIA finally refused to falsify the sheer quantity of "intelligence" to justify an invasion was because lifelong agents such as this one collectively raised their opposition to levels which not even the heavy-handed Rumsfeld and Bush could overcome.
We wrote articles on this subject, and quote relevant portions of them here.
NEWS1890B - Smoking Gun Evidence! In Part 1 of this series, we discovered a smoking gun still in President Bush's hand, did we not? We discovered that, when CIA analysts and directors refused to rubber stamp the WMD "intelligence" findings that Bush-Cheney-Rumsfeld-Powell were demanding, Bush officials organized a bogus "intelligence" group inside the Pentagon called OSP -- Office of Special Plans! From this rubber-stamp "intelligence" group, the Bush Administration got all the "intelligence" reports they wanted to convince the American people that Iraq really did possess WMD and that such fearsome weaponry was sitting on top of missiles, artillery shells, and aerial sprayers.
NEWS BRIEF: "There was no failure of intelligence: US spies were ignored, or worse, if they failed to make the case for war", The Guardian (London), February 5, 2004, carried in Daily News Updates 2/8/2004.
"Precisely because of the qualms the administration encountered, it created a rogue intelligence operation, the Office of Special Plans (OSP), located within the Pentagon and under the control of neo-conservatives. The OSP roamed outside the ordinary inter-agency process, stamping its approval on stories from Iraqi exiles that the other agencies dismissed as lacking credibility, and feeding them to the president. At the same time, constant pressure was applied to the intelligence agencies to force their compliance. In one case, a senior intelligence officer who refused to buckle under was removed."
I wonder if the "senior intelligence officer who refused to buckle under was removed" was this fired CIA agent who is now suing the government?
At any rate, the evidence is clear, overwhelming, and unarguable: President Bush, Prime Minister Blair, and their officials, took America to war based upon a huge, often told lie. Adolf Hitler would be proud, for he stated over and over again that a lie must be large and must be repeated often -- and then the undiscerning population will finally believe it.
President Bush's popularity is steadily declining, now under 50%. If he is totally discredited, then the only two major enemies which the Illuminati has admitted facing -- National Sovereignty and Christianity -- will be taken down. No longer will a ruler be able to unilaterally order his troops into battle based only on his authority as a sovereign ruler; now, he must have United Nations approval.
Since President Bush has claimed to be a Christian, and since undiscerning Christians everywhere have blindly accepted his claim, and since the world at large believes the war was ordered because President Bush literally believed the prophecies of the Bible, Christians could be set up for persecution if Bush goes down. Impeachment talk is muted these days, but it will not go away. As we have stated repeatedly, since Republicans control both houses of Congress, impeachment should be easily defeated and should disappear. If the process begins and successfully moves through the various required stages, you will know that the Plan calls for Bush to be brought down.
We live in interesting, but very troubling times.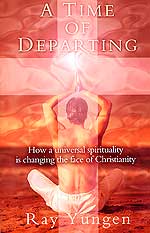 XI. First Lady Laura Bush has been so bright and pleasant nearly every single day lately that many people have inquired how she can possibly stay so sunny and cheerful. On July 16, we learned her secret; no, Laura is not a Born Again Christian who is filled with the Holy Spirit.
NEWS BRIEF: "Part of the First Lady's Day", Yoga Science In Brief, July 16, 2005
"For many months, First Lady Laura Bush's glowing good looks have been the subject of much commentary in the press. Now, the secret of her vibrant health and noticeable weight loss is a matter of public record. According to India Times Magazine, Laura Bush, like millions of other Americans, has now made yoga a regular part of her physical fitness routine."
Cutting Edge Ministries has been warning of Yoga for a very long time now. Let us review some of our previous warnings:
* NEWS1017 -- "Antichrist Proven To Be A Perfect Double of Adolf Hitler: Study of 'The Spear of Destiny: The Occult Power Behind The Spear Which Pierced The Side Of Christ', by Trevor Ravenscroft - Posted August, 1996
Exactly what is meant by White and Black Magic? The occultist believes that the Forces of the Universe have allowed each individual the Free Will to determine for themselves whether they will use the secrets and the powers of the Occult for Good or for Evil. If a person chooses to exercise his occultic powers for Good, he is said to have embarked upon the "Right Hand Path", and is practicing White Magic. However, if a person chooses to exercise his occultic powers for Evil, he is said to have embarked upon the "Left Hand Path" and is practicing Black Magic. for the record, the New Age Dictionary defines Right and Left Hand Paths as follows:
Right Hand Path -- "Journey to wisdom based on faith, light, and avoidance of sensual pleasures; the perfections." (Page 166)
Left Hand Path -- "Tantric path, way of magic, occultism" "Tantra" is further defined as a "meditative sexual union" in Hinduism, Buddhism, and Yoga
"Hitler's early, preparatory reading was Ancient Rome, the Eastern Religions, Yoga, Occultism Hypnotism, and Astrology" (Page 32)
Now, we have another link between Adolf Hitler and President Bush. Both men are members of a Black Magick "Brotherhood of Death" secret society; Hitler's secret society was called "The Thule Society", while President Bush's society is called "Skull & Bones". Now, we learn that First Lady Bush is practicing Yoga, the same Eastern Mystic Meditation religions that Hitler studied.
NOTE: To see the spiritual fruits of President Bush, study our table, "President Bush's Evil vs Good Fruits".

* NEWS1084 -- "Freemasonry Proven To Be Practice of Witchcraft: Review of what one Freemasonry Publishing House recommends that their members read and study" -- Posted December, 1996
"BRAGDON, CLAUDE, An Introduction to Yoga , This book, by the respected author, known for his many contributions to occult literature, describes how to use Yoga to attain an awareness of life by following a specific discipline to merge the consciousness with that of the universal spirit. It describes the technique of the release into life."
ISBN 1-56459-582-X, 106 pages. [NOTE: If any of you were under any illusions about the danger and the occultism of Yoga, you have just learned the truth!! Yoga is deeply occultic, even if many of its teachings "work". Whether demons can make a practice "work" has never been the guide for whether to follow something. Demons can make spectacular things work! The question is whether the practice is Biblical or occultic. Yoga is occultic; stay far, far away]
* NEWS1161 -- "Pope John Paul II Receives A Mark In The Middle of His Forehead By a Shiva Priestess" -- Posted March, 1998
We received some very shocking, but revealing, information about Pope John Paul II from a sister Christian organization, Former Catholics For Christ. In their newsletter, dated Jan/Feb/Mar, 1998, they reveal that Pope John Paul II allowed a Shiva priestess to create the traditional Shiva mark on his forehead. Of course, this event will cause any person to sit up and take notice, those of us who literally believe Biblical prophecy. In the Book of Revelation, the False Prophet, the leader of the new global religion of Antichrist, causes all people in the world to take a mark, either in the forehead or in the right hand. Therefore, it is a big deal when a Pagan priestess causes a mark to be made in the forehead of the Pope! Most of you probably do not know what Shiva religion is, so we will take a few moments to enlighten you. The New Age Dictionary defines the Shiva (pronounced 'siva') as the "Hindu God of Illusion, Yoga, Animals, Ascetics".
When practitioners of the "Hindu God of Illusion, Yoga, Animals, Ascetics" place a mark in the middle of the foreheads of their people, that is most definitely preparation for the final Mark of the Beast of Revelation 13:16-18. Yoga is, therefore, conditioning to accept that final mark of Antichrist.
It is a very big religious deal when First Lady Laura Bush practices Yoga every day. Millions of people look up to the example of the First Lady of any President, and many will eumulate her. But, why should we be surprised, for her husband is a life-long adept in one of the most evil, Black Magick secret societies in the world, Skull & Bones.
Do we have any evidence that America's love affair for Eastern Meditation religions like Yoga has really hit Mainstream? Yes, we do, as this next story reveals.
NEWS BRIEF: "Yoga craze spills over to preschoolers", CNN.com.Education, July 25, 2003
"NEW YORK (AP) -- When the yoga teacher urges her students to stretch like trees, Benjamin Wolfgang gets up on his toes. Jenna Katz opens her palms to the ceiling ... Jenna is 4, and with two years of instruction behind her, a veteran in an increasingly popular activity, yoga for children ... For teachers like theirs, Jodi Komitor, it is a fast-expanding business. Two years ago, she taught 50 children a week at her Next Generation Yoga studio on Manhattan's Upper West Side. Now there are 150, paying $20 per 45-minute class ... Clearly, the children enjoy themselves as they slither like snakes, bark like dogs and try to dodge the mist Komitor sprays on them, saying 'This is rain -- if you like rain, be a tree'."
America is leading her precious young children religiously astray. But, tens of millions of Americans across the entire age spectrum are practicing some form of Eastern Meditation religions. The practice is getting so widespread that now it can be revealed that the First Lady of the United States of America practices Yoga daily. Today, America is exactly what Revelation 18 foretold of that Economic Babylon whose destruction by fire in one day is prophisied. Listen to this prophecy:
"She is fallen! Mighty Babylon is fallen! She has become a resort and dwelling place for demons, a dungeon haunted by every loathsome spirit, an abode for every filthy and detestable bird."

(Revelation 18:2;

Parallel Bible, KJV/Amplified Bible Commentary

)
What was Jesus' advice to those citizens of this Economic Babylon?
"I then heard another voice from heaven saying, Come out from her, my people, so that you may not share in her sins, neither participate in her plagues. For her iniquities, her crimes and transgressions, are piled up as high as heaven, and God has remembered her wickedness and her crimes and calls them up for settlement."

(Revelation 18:4-5;

Parallel Bible, KJV/Amplified Bible Commentary

)
America is now free-falling into the prophesied Abyss, with President and Mrs. Bush leading the way.

---------- Articles Posted ----------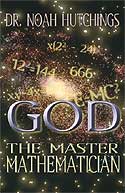 * "PRESIDENT BUSH DECEIVING GENUINE CHRISTIANS AGAIN -- THIS TIME, HE IS PUSHING FOR THE TEACHING OF "INTELLIGENT DESIGN" ALONSIDE EVOLUTION IN PUBLIC SCHOOLS" - "Intelligent Design" is NOT Biblical, but his its original roots in 19th Century Deism; in the New Age Movement starting in the mid-1990's; and currently in pseudo science and mathematics which disbelieves both Darwinism and Biblical Creationism. Yet, undiscerning Christians are believing that "Intelligent Design" is Christian!
The Bible says Jesus created the universe (John 1:1-4) and that He did so in 6 literal days (Genesis 1:1-31 - 2:2).
Any belief other than this Biblical account serves the purposes of the "Evil One". Do not be deceived!
http://www.cuttingedge.org/news/n2061.cfm
* "IRAN WINNER OF IRAQI WAR? HOW COULD "AXIS OF EVIL" NATION POSSIBLY ENGINEER DEFEAT OF MIGHTY USA?" A key to understanding that Iran just emerge as the winner of the Iraqi War, you just have to look at the actions of the Iraqi officials who would be left running a broken country once Coalition Forces withdraw. These officials are reaching out to some a very interesting nation -- Iran.
http://www.cuttingedge.org/news/n2060.cfm
* "TERRORIST THREATS CONTINUING TO BE LEVELED AT CIVILIAN CITIES AT AN ALARMING RATE - INCLUDING THE USE OF NUCLEAR WEAPONS" - Terrorism against the cities represents a major portion of the final stage toward the abolition of the Old World Order so the New can be established. Remember Henry Kissinger's infamous quote about terrorism in our cities:
"Today, Americans would be outraged if U.N. forces entered Los Angeles to restore order. Tomorrow, they will be greeted."
http://www.cuttingedge.org/news/n2059.cfm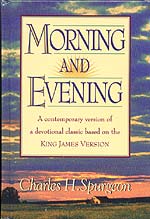 ---------Conclusion----------------"We know that all things work together for good to them that love God." Romans 8:28
Upon some points a believer is absolutely sure. He knows, for instance, that God sits in the stern-sheets of the vessel when it rocks most. He believes that an invisible hand is always on the world's tiller, and that wherever providence may drift, Jehovah steers it. That re-assuring knowledge prepares him for everything. He looks over the raging waters and sees the spirit of Jesus treading the billows, and he hears a voice saying, "It is I, be not afraid." He knows too that God is always wise, and, knowing this, he is confident that there can be no accidents, no mistakes; that nothing can occur which ought not to arise. He can say, "If I should lose all I have, it is better that I should lose than have, if God so wills: the worst calamity is the wisest and the kindest thing that could befall to me if God ordains it." "We know that all things work together for good to them that love God."
The Christian does not merely hold this as a theory, but he knows it as a matter of fact. Everything has worked for good as yet; the poisonous drugs mixed in fit proportions have worked the cure; the sharp cuts of the lancet have cleansed out the proud flesh and facilitated the healing. Every event as yet has worked out the most divinely blessed results; and so, believing that God rules all, that He governs wisely, that He brings good out of evil, the believer's heart is assured, and he is enabled calmly to meet each trial as it comes. The believer can in the spirit of true resignation pray, "Send me what thou wilt, my God, so long as it comes from Thee; never came there an ill portion from Thy table to any of Thy children."

"Say not my soul, 'From whence can God relieve my care?
Remember that Omnipotence has servants everywhere.
His method is sublime, His heart profoundly kind,
God never is before His time, and never is behind."
(C.H. Spurgeon, "Morning and Evening Devotions"

)
=======================================================
May Jesus Richly Bless You,
David Bay, Director
866-909-2850 Toll Free Customer Service - Order Line
803-356-2850 Toll Free Customer Service - Order Line
803-356-2860 Fax