Notice that Cohen was speaking of the capabilities of foreign scientists to use electromagnetic waves in such a way as to "alter the climate, set off earthquakes, volcanoes remotely". The Defense Secretary said nothing about America's capability in this area; however, my subsequent research revealed that Russia had pioneered the research and development into controlling these aspects of Nature in 1948, and by 1964, had begun to experiment with weather control and with using weather as weaponry.
This Russian system was called "Scalar", while the American system -- developed 25 years later -- was called 'HAARP', a much weaker system than Scalar. The DVD above, entitled "HAARP: The Update", explains the American electromagnetic system. The DVD, "Russia's Secret Weaponry To Destroy America", describes the Russian Scalar system.
By the late 1960's, many scientists around the world became very concerned that Russia could destroy entire nations by altering the climate with their Scalar technology. These scientists lobbied the United Nations and the global body passed a series of perfectly worthless international treaties which "forbade" one nation from using such climate altering technology on another nation (Read full details in NEWS1694, entitled, "WEATHER CONTROL AND WEATHER WARFARE")
However, in Russia, Weather Modification" companies were springing up, advertising their ability control local weather for an event like a parade - for a fee, of course. These ads began to regularly appear in local newspapers.
In 2003-2004, I was in contact with an American who worked for a German telecommunications company in management, and was stationed in Moscow. He met a Christian woman in a local church and ultimately married her.
One day, in June, 2004, this Cutting Edge subscriber called me directly from his home in Moscow because he had some input on the Weather Control articles which I had been posting. He could tell from the tenor of these articles that a great many American readers were very skeptical that human scientists could control the weather. He told me that the average Russian completely believes in Weather Control through electromagnetic waves because they see such ads in their daily newspapers and most of them have actually seen such control carried out by these companies.
Therefore, I find it easy to believe that Russians would conclude that their drought might be caused by America's HAARP system. However, the Russian Scalar system is so much more powerful and capable that I doubt that the American HAARP system could be effective against Russia's Scalar.
To end this section, I would like you to read the account of an NBC Weather Anchor, Scott Stevens, who had won many awards for "Accuracy in Weather Forecasting". In 2004, Scott went public on why he was so very accurate. Listen in his own words:
"I am a meteorologist at an affiliate in the Northwest who now uses scalar weapons signatures within the clouds to better my forecasting record. After closely watching high-resolution visible satellite imagery there is no question in my mind that these storms weren't altered and guided to their final destinations. No doubt what so ever. I have come to a further conclusion; that the entire Earth's weather had been digitized. There is not a flood, thunderstorm, cyclone, or drought that isn't allowed to happen. Control over global weather is complete. This way it is much easier to control portions, hurricanes/storms, within this system." ("Serious question: Are Hurricanes: Scalar?")
I contacted Scott after reading his statement and he acknowledged that he used the word "allowed" rather than "caused" because he wanted to remain somewhat politically correct. The fact is, Stevens stated, the Russians have controlled the earth's weather with Scalar since July 4, 1976; the day America was celebrating its 200th national anniversary, the Russians were taking control over all weather worldwide.
From that moment onward, Weather Control was a tool of the Illuminati. For this reason, Steve Jackson included Weather Control cards in his Illuminati Card Game, as illustrated below. From that moment onward, hurricanes, cyclones, tornados and earthquakes could be used as a means by which to overthrow this current "Old World Order" so the New World Order could be established.
Defense Secretary William Cohen was absolutely correct in April, 1997, when he stated that "(Enemy scientists) are engaging even in an eco-type of terrorism whereby they can alter the climate, set off earthquakes, volcanoes remotely through the use of electromagnetic waves."
The dominant electromagnetic wave system is called "scalar" and the Russians are using it at the behest of the International Illuminati. Why would they cooperate with the International Global Elite rather than striking out on their own, to control the world for themselves. Certainly,from 1964-1980, Russia held a monopoly on Scalar and could have struck out to control the world.
Why didn't they? Because God is on His Throne and the Russians have to act in accordance with Biblical prophecies. Right now, in the period prior to the appearance of Antichrist, the Russians are being controlled by this prophecy:
"For God has put it into their hearts (the final 10 kings) to carry out His own purpose by acting in harmony in surrendering their royal power and authority to the beast, until the prophetic words (intentions and promises) of God shall be fulfilled." (Revelation 17:17; Parallel Bible, KJV/Amplified Bible Commentary).
Right now, Russian leaders are controlled by the Holy Spirit to "act in harmony" with the leaders of the Global Illuminati so that God's prophecies will be fulfilled. End of the Age prophecy does not say that Russia will rule the world; rather, it says that Antichrist will rule for 7 years from Jerusalem, pretending to be the Jewish Messiah.
Russia's role is to unite a confederacy which will march against Israel from the north and the south with the aim of destroying Israel. God will allow these armies to reach the borders of Israel before He destroys them and the countries from which they came. That is Russia's prophetic end and her leaders are taking her there!
When Russia moves against Israel, she will be attacking Antichrist. I wonder if the Russian leaders will, at that moment, consider that if they topple Antichrist, they will be the world leaders -- backed by their vaunted Scalar Electromagnetic Weapons System.
We can only wait to find out!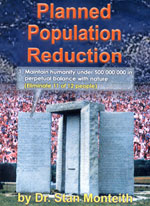 DVD
II. President Obama's 'Death Panels" are already starting to deny treatment!
NEWS BRIEF: "US breast cancer drug decision 'marks start of death panels' ", The Telegraph News (UK), August 16, 2010
"America's health watchdog is considering revoking its approval of the drug Avastin for use on women with advanced breast cancer, leading to accusations that it will mark the start of 'death panel' drug rationing. "
Sarah Palin popularized the ObamaCare "Expert Panels" as 'Death Panels" along the lines of the Nazi Medical Panels, who sent millions of targeted individuals to their deaths by denying needed treatment. Jews and other "undesirables" were routinely denied the treatment necessary to save their lived, thus dooming them to early death.
Today's "undesirables" are not Jews, but Born Again Christians and gun-owning Patriots!
"A decision to rescind endorsement of the drug would re-ignite the highly charged debate over US health care reform and how much the state should spend on new and expensive treatments. Avastin, the world's best selling cancer drug, is primarily used to treat colon cancer and was approved by the US Food and Drug Administration in 2008 for use on women with breast cancer that has spread."
But, the drawback to this drug is its high cost:
"It costs $8,000 (£5,000) a month and is given to about 17,500 women in the US a year ... The FDA advisory panel has now voted 12-1 to drop the endorsement for breast cancer treatment. The panel unusually cited "effectiveness" grounds for the decision. But it has been claimed that "cost effectiveness" was the real reason ahead of reforms in which the government will extend health insurance to the poorest."
If the FDA rescinds its backing, does that mean insurers will stop paying for this drug?
"If the approval of the drug is revoked then US insurers would be likely to stop paying for Avastin."
Now that the Federal Government is regulating the Health Care Industry, you can expect many bogus reports calling into question the "effectiveness" of certain drugs and treatments and surgeries. While many different reasons will be given in denying needed treatment, the only consideration is to reduce the population overall by 66% and to eliminate as many of the state's enemies as possible.
Doubt it not!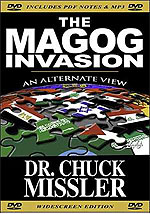 III. Obama won't hit Iranian reactor -- Neo-con John Bolton
Once Russian technicians install the nuclear fuel rods in Iran's new nuclear power facility on Friday, a military strike would release unacceptable levels of radiation throughout the region.
NEWS BRIEF: "Obama won't hit Iranian reactor", The Jerusalem Post, 8/17/2010
"Bolton claims Israel has only 3 days to strike Bushehr plant. Former US ambassador to the UN John Bolton said he didn't see "any signs whatsoever that President Obama would make the necessary decision" to strike Iran's nuclear reactor."
"Bolton claimed Israel has only three days to strike before Russia 'begins the fueling process for the Bushehr reactor this Friday', after which any attack would cause radioactive fallout that could reach as far as the waters of the Persian Gulf. "
Of course, Bolton made it sound like this event demonstrated a lack of will on the part of President Obama, forgetting to mention that President Bush had eight long years to attack Iran's Bushehr plant, if such an attack was truly warranted.
Once Friday comes and goes without an attack, will this mean that the weary peoples of the world will no longer have to deal with the constant "Rumors of Wars" which have been swirling around and around since Summer, 2003?
Cutting Edge has always maintained that Iran is spared an attack by any Western Power because she is Ancient Persia, and will be marching with Russia against Israel in the "Magog Invasion" of Ezekiel 38-39.
Furthermore, since Russia is named as the supplier and the commander of the coalition of forces coming against Israel, her military reputation is protected by the "Magog Prophecy" also. You see, if Western powers could penetrate the sophisticated Russian defenses now, no Arab leader of any nation prophesied to cooperate with the Magog invasion would have the confidence to commit her forces to the attack. These leaders would have no confidence that Russian military technology could possibly defeat Israel.
I will be glad when Friday comes and goes without an attack against Iran. Quite frankly, I am tired of dispelling these baseless rumors.