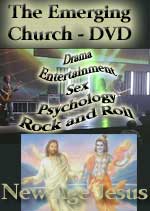 "The Emerging Church - Discover the Hidden Agenda behind the modern Church Growth Movement"
Pastor Hoggard thoroughly explains the Illuminati HEGELIAN DIALECT and how it is being employed to destroy the Christian Church! Hoggard understands how the very use of this technique points to the End of the Age, giving us another strong reason to believe the prophecies of God's Holy Word
Hoggard also details how secular Marketing Strategies are being successfully used to market the Christian Church -- including SEX!
On Sale! Regularly $29.99 - Now Only $14.99 - You Save $15.00!
---
---------- This Weeks Hot News ----------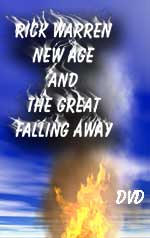 I. Rick Warren showcases his skills as an interviewer as he interviews both Obama and McCain at his Saddleback Church!
Make no mistake about it: Rick Warren undertook this interview in order to build his own prestige throughout the world.
NEWS BRIEF: "Rick Warren impressive as McCain-Obama interviewer at Saddleback Church", L.A. Times, August 19, 2008
"Pastor Warren got them to dig deep and avoid canned answers, though he did miss some follow-up questions ... Forty-eight hours after the event, I'm still overly bubbly because I feared that Warren's back-to-back interviews with the presidential aspirants would fall flat. I admired his intentions in injecting questions of faith into the presidential mix. I had wondered whether either McCain or Obama would open up in front of an evangelical pastor and his congregants. Not to mention a national TV audience. Another concern was whether Warren had the chops to nudge the two men to say more and dig deeper into their souls than we're used to hearing."
At this point, this news article lists some of the specific areas in which the two candidates excelled as they answered Warren's questions.
* "Warren got them to be reflective, at times. If some questions were softballs, asking them to identify their greatest moral failures and America's greatest moral failure were not. McCain said without elaboration that it was his first marriage ... and Obama said it was his teenage experimentation with drugs and alcohol that stemmed from his self-pity."
* "Obama showed the 'He's a closet Muslim' crowd that if he is, he sure knows his Christian catechism, too. He invoked the Book of Matthew and seemingly easy familiarity with expressions like 'walking humbly with our God'."
* "Warren might well have asked McCain why he seemed so reluctant to elaborate on the here and now. McCain's brevity, in fact, contrasted with an extended answer to the same question from Obama."
* "He even said during the Obama hour that he could ask more about abortion but wanted to move on to other questions ... Same with McCain. When Warren asked him what it meant on a daily basis to be a Christian, McCain gave the Sunday School response that it meant he was 'saved and forgiven'. But then he immediately switched tacks to tell an oft-told story about a prison guard who helped him when he was a captive in Vietnam."
At least one news outlet believed McCain won this debate handily.
NEWS BRIEF: "McCain outshines Obama at Saddleback Church forum", By Ross Balano, The Star, Kansas City, August 18, 2008
"Presumptive presidential candidates John McCain and Barack Obama participated in a forum hosted by Pastor Rick Warren at his Saddleback Church. McCain clearly got the better of the evening. His answers were quick, precise and to the point while Obama was halting and appeared to be trying to make sure he didn't say anything that would offend any of his core base. On a couple of questions, Obama danced around and didn't even answer."
Rick Warren clearly embellished his credentials as the senior pastor of a mover and shaker religious church by hosting this prestigious interview of the Republican and Democrat candidates for President of the United States! Warren most definitely built a stronger reputation for himself and his mega-church by being able to host the two major candidates!
We posted a Headline News article last night about Rick Warren and his church. Please take a few moments to read it, as it has a great deal of bearing upon Rick Warren and his leadership of Saddleback Church and of the Emerging Global Ecumenical Church. As our Headline News article proves, Warren is turning out to be one of the greatest Ecumenical leaders in the world today.
Here is our newest Headline News Article:
"Purpose Driven Church" is fulfilling Biblical prophecy in its leadership toward the prophesied One World, Anti-Christian Religious Church which shall serve the False Prophet and Antichrist." -- http://www.cuttingedge.org/news/n2311.cfm
II. Pakistani President Musharraf resigned Monday, August 18, bowing to pressure from radical Islamic forces.
America must now learn to live without him, as he has been a key ally since November, 2001, with President Bush in his "War On Terror"!
NEWS BRIEF: "US faces up to life without Musharraf", Asia Times Online, August 20, 2008
"KARACHI - Sixty-five-year-old Pervez Musharraf's biggest problem now is to decide where to spend his retirement years; in Pakistan, which he has dominated politically for nearly nine years, or in exile ... For Musharraf's erstwhile supporters in Washington, the search has already begun to find a replacement for the man who in 2001 dramatically reversed his country's alignment to make it a key player in the 'war on terror' and made himself an indispensable component of the US's policies in the region."
As we have stated in News Alerts during the past week, Musharraf greatly angered radical Islamic elements within Pakistan -- especially the Pakistani Intelligence Service -- when he threw Pakistan officially into the hated American camp following 9/11. Were it not for the expert protection of the Pakistani generals, Musharraf would have been assassinated a very long time ago; indeed, he survived several attempts on his life.
As events turned out, Musharraf knew he had to leave when his two strongest supporters suddenly withdrew their support of him. These supporters were:
1) The Bush Administration - "Musharraf had lost his utility as a useful asset for the 'war on terror'," retired general Hamid Gul, a security analyst and former director general of Pakistan's Inter-Services Intelligence (ISI), told Asia Times Online."
"The Americans had been putting pressure on Islamabad since February for him to get its act together against the Taliban and al-Qaeda and Pakistan's foreign minister [Shah Mahmood Qureshi] and Pakistan's ambassador to Washington, Husain Haqqani, always told Washington that the government could not move forward independently because of Musharraf', Gul said."
"Hence, Musharraf was politely told by Washington through various channels to gracefully resign, but he remained defiant and ultimately Washington pulled its support of him and the ruling coalition moved for his impeachment, which forced him to resign', Gul said."
Musharraf was between the proverbial "rock and a hard place". He had been pressured by President Bush to support America's "War On Terror" immediately after the attacks of 9/11. But, he was under tremendous pressure from Islamic radicals as they perceived his new pro-American policies as treason to the cause of Mohammed.
2) The Pakistani generals finally pulled the plug on Musharraf -- "... he was clearly informed by his former subordinate and now army chief of staff, General Asfaq Parvez Kiani, that the military would stay neutral and not intervene in the political process; that is, Musharraf would be hung out to dry by his former constituency."
President Musharraf had no choice but to resign. He probably could feel the heat of trial and execution coming upon him quickly. His resignation means that the radical Islamic elements have succeeded in taking over the reigns of the government. Musharraf will probably take the high road to exile and safety.
At this point, Western leaders are raising the red flag as to who will control the Pakistani nuclear bomb!
NEWS BRIEF: "'Islamic bomb' casts a long shadow", The Jerusalem Post, August 18, 2008
"The resignation of Pakistani President Pervez Musharraf on Monday has reignited concerns among some security analysts who say the prospect of an Islamist revolution in Pakistan - which is the world's sole nuclear-armed Muslim state - keeps them up at night."
This scenario of Pakistani nuclear weapons falling into the hands of radical terrorists is very real, but has been a distinct possibility since Pakistan originally produced the nuclear bomb in 1987, and has been a member of the nuclear club ever since.
Since Pakistani generals have successfully kept these nuclear weapons safe and out of the hands of radical Islamic elements since 1987, there is no reason to worry unnecessarily now. Islamic radicals would have to gain control of the Pakistani military before any nukes could fall into terrorist hands.
But, of course, this fact may not prevent the United States from sending in special forces to try to snatch the nuclear warheads off Pakistani soil. Already, American aircraft are making bombing runs against Taliban just inside Pakistan's border with Afghanistan. The next major confrontation between the United States and the radical Islamic world may occur between the United States and Pakistan's military.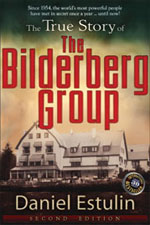 III. Russia seems to be strengthening her grip on Georgia, even as she talks reconciliation and peace.
NEWS BRIEF: "Russia Seems to Be Hunkering Down in Georgia", The New York Times, August 18, 2008
"GORI, Georgia — Russia claimed that it had begun withdrawing its troops from Georgia on Monday, but there was little evidence of it on the ground: Russian soldiers continued digging in to positions along the highway approaching the capital, Tbilisi, showing no sign of pulling back from the severest confrontation between Russia and the West since the collapse of the Soviet Union."
Russian leadership talked like they were going to withdraw fully.
"Russia's president, Dmitri A. Medvedev, said his nation's forces would begin a withdrawal on Monday to comply with a six-point peace accord signed by both sides over the weekend. Mr. Medvedev did not specify the pace or scope of the withdrawal, saying only that troops would withdraw to South Ossetia and a so-called security zone on its periphery."
But, by the very next day, Western sources became doubtful that the Russians are actually planning to leave Georgia anytime soon.
NEWS BRIEF: "Pentagon Sees No Significant Russian Movement Out of Georgia", Voice of America, August 19, 20-08
"Officials at the Pentagon have seen no indication that Russian forces are making any significant moves to withdraw from Georgia, as Russia's leaders promised when they signed a cease-fire agreement on Saturday ... Pentagon Spokesman Bryan Whitman says Defense Department experts "don't see much change" in the deployment of Russian forces in Georgia."
Since the Russians are the ultimate chess champions, they may be following a strategy of talking peace on the one hand while strenghtening their military hold on hapless Georgia on the other hand.
As Cutting Edge has stated before, Russia needs the land bridge to the Middle East that is Georgia and Azerbaijan if she is to move significant numbers of troops to the Middle East in fulfillment of the Ezekiel 38-39 invasion of Israel.
Therefore, we believe that Russia will not back down until she effectively controls Georgia -- either by outright occupation or by severe and constant diplomacy. One way or the other, Russia will be able to move her troops through Georgia when the time arrives for Russia's attack against Israel.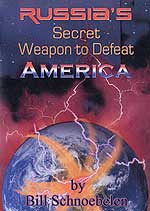 DVD
IV. Poland evidently learned no lasting lessons from Georgia's experience with the Russian Bear!
NEWS BRIEF: "Poland, US to Sign Missile Agreement: To place 10 U.S. interceptor missiles within Polish borders", By Sonja Pace, Voice of America, 20 August 2008
"The United States and Poland have formally signed a deal to deploy American missiles in the east European nation. The United States says the missiles are needed to guard against attacks from rogue states like Iran; Russia says the deployment threatens its own security ... U.S. Secretary of State Condoleezza Rice was in Warsaw to sign off on the deal with her Polish counterpart, Foreign Minister Radoslaw Sikorski. Rice says the agreement will help both countries guard against the threats of the 21st century."
Frankly, I am surprised that Poland would rush to this type of agreement with the United States in light of the Russian conquest of Georgia. After all, Russian leaders dropped hints that what had just happened to Georgia could happen to other states in the old U.S.S.R. (Union of Soviet Socialist Republics). The list of such nations certainly includes Poland.
Let us now return quickly to our featured article, above, for more detail.
"The United States is to place up to 10 interceptor missiles in Poland by 2013. The deployment is part of a broader missile shield that includes a radar facility in the Czech Republic, alongside facilities in place in the United States, Greenland and Britain. The United States has long argued the missile shield is necessary to defend against long-range missile attacks from rogue states."
This whole American argument that a "missile shield" is needed to protect European states from "rogue states" like Iran is simply ludicrous -- for several reasons:
1) America does not have an effective, reliable missile defense system outside the HAARP electromagnetic wave system. Certainly, the interceptor anti-missile batteries are ineffective against incoming sophisticated missiles.
2) Iran has possessed weaponized nuclear weapons since early, 2002 (Read NEWS2047 for full details). She has shown herself to be a responsible nuclear power for 6 years, so there is no reason to fear these nuclear weapons now.
3) The issue that Iran's current nuclear power plant program is really designed to produce enriched uranium for nuclear weapons is bogus. Since Iran has possessed fully operational nuclear warheads since early, 2002, she has no need to pursue a risky development program of her own now.
The entire issue that Iran is pursuing her own nuclear weapons program is sheer propaganda! Cutting Edge has been saying this for 6 years, and has been arguing that the United States will not risk a hot shooting war over a bogus issue; so far, we have been absolutely correct, as every naval armada sent to waters off Iran has quietly gone back home!
There will be no attack on Iran!
Russia, meanwhile, is not pleased with this American effort to stage modern missiles so close to the Russian heartland.
NEWS BRIEF: "Russia's Nuclear Threat To Poland", Sky News, August 16, 2008
"Russia has warned Poland that it is risking an attack - even a nuclear one - by accepting a US missile interceptor base on its soil. The threat represents Moscow's strongest language yet on the controversial plan ... Moscow is convinced the base is aimed at Russia's missile force. The deal comes as relations already are strained over the recent fighting between Russia and US-backed Georgia over the separatist Georgian region of South Ossetia."
"General Anatoly Nogovitsyn, deputy chief of staff of Russia's armed forces, was quoted as saying: 'Poland, by deploying (the system), is exposing itself to a strike - 100%'."
By signing this agreement, Polish authorities are evidently hoping that the NATO protection provision will be automatically enacted if Russia should attack. Poland is also hoping that, by signing the agreement with the U.S. now while Russia is occupied over Georgia, NATO will be in better position to resist any Russian invasion.
While this hope may be proven to be true, I would not count on it if I were Poland's leaders. This next sentence contains much about which they should be worried.
"Listen for just a few hours to the strong rhetoric coming out of the Kremlin and the message is the same - the bear is back."
Of course, the Russian Bear is the old imperialistic U.S.S.R., a nation whose leadership did not hesitate to attack its enemies and to crush any nation which attempted to break free of the iron grip!
If the Russian Bear is "back", the world had better tremble.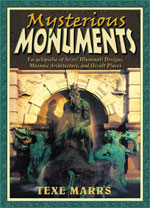 V. Presidential candidate, Mike Huckabee, has taken a strong pro-Jewish stand regarding the inviolability of the Biblical Land known as Israel.
NEWS BRIEF: "Huckabee: 'There is Only One Place for a Jewish Homeland' ", Israel National News, August 19, 2008
"Former Arkansas Governor and vice-presidential hopeful Mike Huckabee flew in to Israel Monday on a whirlwind two-day fact-finding and solidarity tour. On his first day in the Holy Land, Huckabee visited Jewish neighborhoods in Jerusalem, while on Tuesday he is scheduled to tour Sderot. Huckabee is said to be on Republican presidential candidate John McCain's 'short list' of running mates."
Remember, Huckabee is a former Southern Baptist preacher, so we would expect him to hold firm, definitive views on the right of the Jew to permanently dwell in the Biblical land which God gave them forever! Huckabee sounded those notes in his next remarks.
"Gov. Huckabee said he understood the need for a Palestinian state, but that it should not interfere with the Jewish one. 'There are many, many places where a homeland for the Palestinians could in fact take place that would be consistent with their roots', he said. 'But there is only one place on earth where the Jewish people could have a homeland that is consistent with their roots'."
Huckabee is entirely correct: the real homeland for the Palestinians ("House of Esau", "House of Edom", NEWS2095) lies outside Israel. Their most natural ancient homeland is in today's Jordan, but Hashemite Kingdom rulers have steadfastly refused to even consider moving the 2 million Palestinians within their borders!
Islamic strategists apparently decided immediately after their defeat in the 1948 war against Israel that it would best serve their long-term purpose of destroying tiny Israel if the Palestinians trapped by the war would be forced to stay within Israel. After all, their presence would act as a "burr under the saddle" of Israel, and may actually weaken the country enough so that outside Arab forces could take Israel down. Indeed, the Pentagon report to the Congress in 1997 on the next Arab-Israeli War took note of the special role which the Palestinians were to play in the final Arab war to annihilate the Jew (Read NEWS1056 AND NEWS1057).
Let us now return to Mike Huckabee as he continues to talk about Biblical Israel.
"The question shouldn't be 'Do Arabs have a right to live in Jewish territory,'" said Gov. Huckabee, but, 'Do Jews have a right to live in Jewish territory?' To say that Jews can't live in Jerusalem is the equivalent of telling the Boston Red Sox they can't play in Fenway Park. Obviously, that would never go over very well on Beacon Hill."
We could not agree with Governor Huckabee more strongly! Biblical Israel has every right to the ancient country because God promised Abram that his descendents would live on the land forever!
Let us now go to another news story on this same Huckabee visit to Israel to gain a somewhat different perspective on his remarks.
NEWS BRIEF: "Huckabee: Israel shouldn't swap land", The Jerusalem Post, August 20, 2008
"Israel should not have to trade land for peace, former Arkansas governor Mike Huckabee said as he explained to a small group of reporters Tuesday morning why he believed Israel should remain sovereign both in Jerusalem and the West Bank. 'As an American, I do not feel that the Israelis are obligated or required to give up land in order to bring peace', said Huckabee, a Southern Baptist minister who earlier this year lost his bid to become the Republican party's presidential nominee but still holds sway with the key evangelical constituency'."
Of course, Huckabee's position places him on a collision course with the current American President, George W. Bush! Huckabee noted that, while he supports Bush on most other issues, he has to part with him on this one.
We agree with Huckabee on Biblical grounds. Do not be deceived on this point. God clearly reveals that, after He brings Israel back to her ancient land at the End of the Age, she will never again be torn out of it!
In Amos 9, God predicts that Israel will come back to her land at the End of the Age. In verse 15, God promises the Jew: