Award-Winning Documentary
VOLUME 2 -- "Riddles In Stone: The Secret Architecture of Washington, D.C."
For all pertinent information concerning this Pre-Publication Sale, click on this hotlink now.
As always, please keep this ministry in your Daily Prayers.
---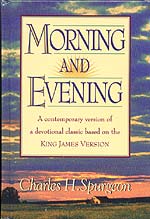 --------- Inspiration For the Week------- He was numbered with the transgressors." Isaiah 53:12
Why did Jesus suffer Himself to be enrolled amongst sinners? This wonderful condescension was justified by many powerful reasons. In such a character He could the better become their advocate. In some trials there is an identification of the counsellor with the client, nor can they be looked upon in the eye of the law as apart from one another. Now, when the sinner is brought to the bar, Jesus appears there Himself. He stands to answer the accusation. He points to His side, His hands, His feet, and challenges Justice to bring anything against the sinners whom He represents; He pleads His blood, and pleads so triumphantly, being numbered with them and having a part with them, that the Judge proclaims, "Let them go their way; deliver them from going down into the pit, for He hath found a ransom."
Our Lord Jesus was numbered with the transgressors in order that they might feel their hearts drawn towards Him. Who can be afraid of one who is written in the same list with us? Surely we may come boldly to Him, and confess our guilt. He who is numbered with us cannot condemn us. Was He not put down in the transgressor's list that we might be written in the red roll of the saints? He was holy, and written among the holy; we were guilty, and numbered among the guilty; He transfers His name from yonder list to this black indictment, and our names are taken from the indictment and written in the roll of acceptance, for there is a complete transfer made between Jesus and His people. All our estate of misery and sin Jesus has taken; and all that Jesus has comes to us. His righteousness, His blood, and everything that He hath He gives us as our dowry. Rejoice, believer, in your union to Him who was numbered among the transgressors; and prove that you are truly saved by being manifestly numbered with those who are new creatures in Him.
---------- This Weeks Hot News ----------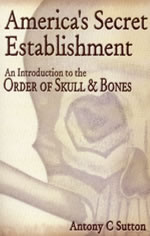 I. Pressure on Iran begins to create a new crisis after that country announced that it would continue its nuclear program, but wanted international negotiations
A. "Former Iranian president says pressure on Teheran creating another crisis", Khaleeji News, 25 August 2006
"TOKYO - Mounting pressure on Iran to abandon its nuclear program is creating another crisis in the Middle East, former Iranian President Mohammad Khatami said on Friday. Khatami, speaking at a gathering sponsored by the UN University in Tokyo, defended Iran's legitimate right' to develop nuclear energy, saying the program is completely peaceful and poses no threat."
At this point, we should just like to state that Khatami is entirely correct when he promises that Iran's nuclear intentions are peaceful and pose no threat to other nations in the region. How can we be so sure? Because Iran has possessed militarized nuclear warheads since at least early 2002 (NEW1660), and since the United States is the one nation in the world currently using nuclear weapons on the battlefields of the Middle East (NEWS2120, "Nuclear-Armed Iran vs Nuclear-Armed America: Whom should the world fear?").
Remember, most often in this most deceptive End of the Age era in which we live, most often the real truth lies 180 degrees in the opposite direction from the public rhetoric (NEWS1558). According to this formula, since America is accusing Iran of endangering the world with the possibility of creating nuclear weapons, the reality is that America is the nuclear threat, not Iran; indeed, this is the case, as we explain in NEWS2120!
"He warned, however, that pressure aimed at forcing Iran to abandon the program is creating another crisis in a region that is already ready to explode.' The UN Security Council has set a deadline of next Aug. 31 for Iran to freeze enrichment ..."
The first August deadline by which Iran was to report back to the UN was the 22nd, a day many felt would see some dramatic move either by Iran or the Western powers. Of course, that simply did not happen, as most dates bantered around on the Internet do not develop as people thought they would.
Khatami is also correct when he intimated that the last thing the Middle East needs right now is another crisis. After all, America is tied down in Iraq, while Israel has her hands full in Lebanon and The Gaza Strip. Remember this fact, for we shall return to it shortly.
B. Borrowing a page from the Iraqi WMD disinformation playbook, Western Intelligence is using the same ploy to scare the peoples of the world into backing an attack on Iran. Whenever you see a news story based upon a "dissident group" or an "opposition group", you may rest assured that you are witnessing a propaganda story.
NEWS BRIEF: "Iran's Nuclear Threat Continues to Grow: Iranian opposition group warned", Israel National News, August 25, 2006
"News Analysis: An Iranian opposition group warned Thursday the Islamic Republic is moving ahead with advanced nuclear development. Israel is preparing for a possible clash with Iran ... The National Council of Resistance of Iran, an organization whose mission is to overthrow the Iranian government by force, said Thursday that the Islamic republic has built at least 15 'P-2' advanced centrifuges to enrich uranium more effectively. The organization warned that "hundreds" of the centrifuges will be in place and working by next year if the international community does not find a way to stop the Iranian uranium enrichment program."
If you remember the buildup to the Iraqi invasion, American intelligence networks put out a great many scary tales from "Iraqi opposition groups", or "Iraqi dissident groups". Of course, these tall tales scared a lot of people on the one hand, while building a case for invasion on the other hand.
In the years following the invasion, every single one of these stories proved to be false; but more importantly, we learned that every one of the "opposition" or "dissident" groups proved to have been created by American intelligence.
Therefore, the American propaganda machine is simply dusting off an old, proven tactic in order to convince undiscerning people that an attack has to be launched against Iranian targets. However, we believe that Iran has too many powerful friends who have already pledged to protect her (China and Russia) and that this old country formerly called Persia is protected from destruction and/or regime change by the prophecies of Ezekiel 38-39.
C. A U.S. Congressional report set the record straight: Western Intelligence does not know what is going on inside Iraq!
NEWS BRIEF: "US in the dark over Iran : Congress intel report", Iran Mania, August 23, 2006
"LONDON, August 24 (IranMania) - A congressional committee warned of "significant" gaps in US intelligence on Iran, a scenario it said precluded confident assessments on Tehran's alleged weapons of mass destruction programs ... The unclassified report called on US intelligence agencies to offer better information to policymakers in the event of any talks on the current nuclear showdown ... There is a great deal about Iran that we do not know', the report, issued by the House of Representatives Permanent Select Committee on Intelligence, said."
" 'The United States lacks critical information needed for analysts to make many of their judgments with confidence about Iran and there are many significant information gaps', said the report, accompanied by a classified annex."
Since the 9/11 attacks, Cutting Edge noted the threat from Deputy Defense Secretary Paul Wolfowitz to attack unilaterally against a country for its perceived threat. We warned then that such a policy absolutely required that the intelligence which was warning of an impending threat be totally correct. For, if that intelligence "failed", we had just attacked a country for no reason, quite possibly triggering the very type of world war which President Bush said he was trying to prevent.
Of course, everybody now knows that Saddam Hussein did NOT possess working WMD, but for some reason, this reality has not prevented the Bush Administration from using exactly the same tactics and some of the same wording against Iran.
What is refreshing is that a body of Congress is alert and on guard, and is challenging the Administration's propaganda. Perhaps this is a sign that a powerfully resistant Congress will prevent the President from foolishly launching an attack.
D. Not surprisingly, one of the major factors behind Iran's belief that the U.S. will not attack her is the reality that we are bogged down in Iraq.
NEWS BRIEF: "Iran likely to push the boundaries of nuclear issue: Believes US will not want to embark on another war in the region while it remains entangled in Iraq", Haaretz News, 23/08/2006
"Two fundamental assumptions underlie Iran's decisions on the nuclear issue. One is that the United States will not want to embark on another war in the region while it remains entangled in Iraq. The second is that even if the United Nations Security Council succeeds in uniting behind another resolution, it will not involve sanctions under Chapter 7."
In earlier reports, we noted that China and Russia had successfully maneuvered the Iranian issue into the United Nations; however, they then successfully got the United States to agree to levy sanctions against Iran according to Chapter 7, a clause which does not give the United States an automatic authority to militarily attack should sanctions fail. Now, as we can see, Iranian leadership is, indeed, counting heavily on this simple but profound reality.
Further, Iran's leadership is enjoying unprecedented support from its own people, thus lessening the chance that the CIA or any Western intelligence could overthrow the hardline regime from within.
"Furthermore, the Iranian public supports the nuclear program, viewing it as an integral part of the country's development as a regional power. Therefore, the government does not have to worry about outsiders using the nuclear issue to stir up anti-government sentiment domestically. This is at least as important as and maybe more so than the program's diplomatic ramifications, since the government needs domestic legitimacy." (Ibid.)
In the meantime, President Bush finds his Iraq war exceedingly problematic. With tens of thousands of Iranian troops sitting threateningly across from Basra, and with insurgent fighters now estimated to be at least 100,000, Mr. Bush likely will not launch any attack on Iran, because Iran possesses the ability to turn Iraq into a living hell for every American soldier.
Breaking News
News this Saturday morning was startling, as Iranian leadership has apparently decided to thumb their noses at President Bush.
NEWS BRIEF: "Iran nuclear project forges ahead", BBC News, Saturday, 26 August 2006
"Iran's President Mahmoud Ahmadinejad has inaugurated a new phase of a heavy water reactor project despite Western fears about its nuclear He said Iran posed no threat to other states, not even its "enemy" Israel. Heavy water made at Arak will be used to cool a reactor being built that will create a plutonium by-product that could be used to make atomic warheads.
"Observers say Iran's move aims to send a signal of defiance days ahead of a UN deadline to halt uranium enrichment. "
Indeed, as the previous article, above, indicates, Iran truly does believe that the United States will huff and puff, but will not be able to blow down the house which Iran has built in this nuclear power plant issue.
Russia immediately came to Iran's aid.
NEWS BRIEF: "Russia rejects option of sanctions for Iran", Gulf News, 08/26/2006
"Moscow: Russia on Friday rejected any talk for now of sanctions against Iran and France warned against conflict with Tehran, raising doubt whether it will face swift penalties for not halting nuclear work by an August 31 deadline.The reply seemed designed to crack the ramshackle united front of four Western powers and Russia and China behind the Security Council deadline. The West sees Iran's nuclear work as a threat to peace. Russia and China do not."
Even the European foreign policy chief sounded conciliatory.
"European Union foreign policy chief Javier Solana said on Friday that Tehran's reply had touched on "many different elements, different from the ones that we had proposed. For that reason we will have to hold a dialogue session ... or a conversation with the ... Iranians to improve upon some of the expressions and meanings of the subject matter treated in its document...."
At this point, Iran can count on the support -- either directly or indirectly -- of some pretty powerful friends: Russia, China, most members of the European Union.
Even the Council on Foreign Relations (CFR) seems to be verbally supporting Iran. The expectations expressed by the CFR are taken seriously by countries like Iran, because they know the influence the CFR has in determining official government policy.
NEWS BRIEF: "It's time for a 'Nixon moment' ", By Michael Meyer, Special to Gulf News, 08/25/2006
"Iran's game is clear. It's to thread the eye of the needle: flaunt its growing clout in the region, yet not directly confront the Great Satan. By rejecting UN demands for an immediate halt to its uranium enrichment programme, even as it offers serious negotiations, Tehran continues its deft strategic play. The question is how Washington will respond. Will it essentially give up and ac cede to the inevitability of a nuclear Iran or will it get tough?"
At this point, the CFR viewpoint becomes very interesting and extremely important.
"Ray Takeyh, at the Council on Foreign Relations in Washing ton and author of a new book, 'Hidden Iran', believes the Bush administration has run out of options. 'They will declare victory and punt'."
"To live up to its rhetoric, he explains, the US will push for sanctions in the Security Council, even if only symbolic. Failing in that, thanks to likely vetoes from Russia and China, it will then try to put together a 'coalition of the willing', comprising a few nations willing to slap modest commercial and trade penalties on Tehran.
" 'That will get them through the 2008 election," says Takeyh. "After that it's the next president's problem'."
Has this CFR member just given us the "road map" which the Bush Administration intends to follow? Will we see the following actions?
* A lot of hot rhetoric from Bush and his officials?
* Push for sanctions in UN Security Council, "even if only symbolic"?
* After Russian and Chinese vetoes, will the President assemble a small "coalition of the willing", comprising a few nations willing to slap modest commercial and trade penalties on Tehran?
* "Declare victory and punt" and struggle through the 2008 elections, thus throwing the issue into the lap of the next President?
This scenario may very well be the overall plan for how the Bush White House will now deal with a suddenly resurgent Iran' but after all, this is really the way President Bush has acted toward Iran in the last three years, except for actual economic sanctions being imposed.
We can only wait to see what will transpire, but Mr. Bush needs to tread carefully. Economic sanctions could hurt the United States more than it will Iran, and might drive the price of oil upwards to $100 per barrel.
Since the Illuminati decided right after World War II that America must be kept feeling prosperous right up to the end, President Bush will walk the line as well -- acting tough enough to keep his reputation intact, while not acting too tough as to drive the American economy into the Abyss.
For a treatise on why we probably will not attack Iran, take a few moments to read NEWS2143.
II. President Bush shocked discerning Americans when he admitted on camera, during a news conference, that Iraq "had nothing" to do with the attacks of 9/11! Mr. Bush's body language demonstrated that he instinctively knew he had made a serious error.
As we have stated, above, one of the most serious charges which Bush Administration officials leveled against Iraq in the year prior to the actual invasion (3/20/2003) was that Saddam's hidden hand had most definitely been supporting Osama bin Laden in his supposed terror attack on 9/11.
Later, we shall address a current news story which provides some detail of these totally false threats. Even the President's own 9/11 whitewash committee noted that they could find no evidence that Saddam was behind the 9/11.
Nevertheless, because the President's men had repeated this lie in Mass Media for so long, a stubbornly high percentage of the American people still believed that, somehow, Saddam in the background, supporting the 9/11 attacks.
But, now, President Bush evidently slipped up as he digressed from his news conference cue cards, to reveal, once and for all, that Saddam had NOTHING to do with the attacks of 9/11.
We print the full transcript, below. but we do encourage you to listen to the video yourself -- perhaps again and again -- until you have it firmly and thoroughly entrenched in your mind that President Bush was lying all along and knew it.
NEWS BRIEF: "Bush Now Says What He Wouldn't Say Before War: Iraq Had 'Nothing' To Do With 9/11", Think Progress Video, August 21, 2006
"Full transcript:
BUSH: "The terrorists attacked us and killed 3,000 of our citizens before we started the freedom agenda in the Middle East."
MEDIA QUESTION: "What did Iraq have to do with it?"
BUSH: "What did Iraq have to do with what?"
MEDIA QUESTION: "The attack on the World Trade Center."
BUSH: "Nothing."
At this point in the news conference, President Bush moves backward a little bit from the podium and extends his arms outward stiffly. This body language, plus his expression, plus his stammering type of reply clearly show that the President realized instinctively that he had revealed a truth he should not have revealed.
Let us now see the rest of his reply, as President Bush tries to recover.
"Except it's part of — and nobody has suggested in this administration that Saddam Hussein ordered the attack. Iraq was a — Iraq — the lesson of September 11th is take threats before they fully materialize, Ken. Nobody's ever suggested that the attacks of September the 11th were ordered by Iraq."
Of course, President Bush and selected Administration officials insisted constantly before ordering the invasion of Iraq, that Saddam was behind the attacks on 9/11.
Reviewing The History
Now, let us review a letter sent by the Bush White House to the Congress, a letter which details the reasons Iraq should be attacked; notice the last paragraph which most definitely states that Iraq falls into that class of countries which aided, authorized, and committed the attacks of 9/11.
Notice two very important facts:
1) The letter is personally signed by President Bush;
2) The invasion occurred 2 days later.
NEWS BRIEF: "Historic Flashback: Presidential Letter Links Iraq & 9/11 Attacks", Scoop Editorial, August 25, 2006
"For Immediate Release
Office of the Press Secretary
March 19, 2003
Presidential Letter
Text of a Letter from the President to the Speaker of the House of Representatives and the President Pro Tempore of the Senate

March 18, 2003
Dear Mr. Speaker: (Dear Mr. President:)
Consistent with section 3(b) of the Authorization for Use of Military Force Against Iraq Resolution of 2002 (Public Law 107-243), and based on information available to me, including that in the enclosed document, I determine that:
(1) reliance by the United States on further diplomatic and other peaceful means alone will neither (A) adequately protect the national security of the United States against the continuing threat posed by Iraq nor (B) likely lead to enforcement of all relevant United Nations Security Council resolutions regarding Iraq; and
(2) acting pursuant to the Constitution and Public Law 107-243 is consistent with the United States and other countries continuing to take the necessary actions against international terrorists and terrorist organizations, including those nations, organizations, or persons who planned, authorized, committed, or aided the terrorist attacks that occurred on September 11, 2001.
Sincerely,
GEORGE W. BUSH
Furthermore, please note in the first article in this section (Think Progress Video), that several hot links are provided which take you to pertinent articles which clearly show the Bush charge that Saddam was somehow provably behind the 9/11 attacks.
Thank, you, Mr. President for clearing this most important matter up for the entire country!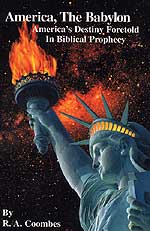 III. As the U.S. Marine Corps announced plans to call up several thousand reservists who had been released from active duty, former Marine, Rep. John Murtha of Pennsylvania saw the move as more proof that we are losing the war.
NEWS BRIEF: "US Marine Corps is about to begin calling thousands of marines back to active-duty service on an involuntary basis to serve in Iraq and Afghanistan", The Standard - Money Section, August 24, 2006
"The US Marine Corps is about to begin calling thousands of marines back to active-duty service on an involuntary basis to serve in Iraq and Afghanistan - the latest sign that American armed forces are under strain and a potential signal of the growing unpopularity of the Iraq war among young veterans."
"Marine commanders will call up formerly active-duty service members now classified as reservists after the corps failed to find enough volunteers among its emergency reserve pool for jobs in combat zones. The call-ups will begin in several months, summoning as many as 2,500 reservists at a time to serve for a year or more. The military has had to scramble to meet the manpower requirements of the Iraq war, which have not abated in the face of a continuing insurgency and civil strife. Earlier this year, the military called forward its reserve force from Kuwait, sending one battalion to Baghdad and two to Ramadi.
"Last month, the year-long deployment of the 172nd Stryker Brigade was extended by four months to counter sectarian violence in Baghdad. For much of the conflict, the US Army has had to use 'stop-loss orders', which keep soldiers in their units even after their active-duty commitment is complete, and involuntarily call-ups of reservists."
Some critics of this policy have called these type of orders a "back-door" draft. Note the article's conclusion, above, that this policy is a "sign" that our armed forces are under great strain. Former Marine, Rep. Murtha, of Pennsylvania, took a slightly different view. He saw the call-up as another sign we are losing this war.
NEWS BRIEF: "Rep. John Murtha (D-Pa.) Sees New Evidence That War Is Going Badly", Crosswalk.com, August 24, 2006
"(CNSNews.com) - Rep. John Murtha (D-Pa.), a vocal critic of the Iraq war, is using the news about a recall of discharged Marines as another opportunity to demand an immediate troop withdrawal in Iraq ... 'This recall is just another sign of how badly the war in Iraq is going ... Bringing these Marines back to active duty after their tour of service was complete shows we are unable [to] recruit the necessary volunteers to maintain troop levels in our armed forces. It also shows that at a time when we should be bringing our fighting men and women home from Iraq, we're sending more over there', he said."
Rep. Murtha then got even more specific in his criticism:
"Murtha said young men and women are not joining the military because of war 'mismanagement' and 'all the killing and maiming in Iraq' ... If everything were going as well as predicted or depicted by President Bush, Vice President Cheney and Secretary Rumsfeld, we would be fulfilling field commander's (sic) desires of earlier this year to reduce troops. Instead we're going to extraordinary means to increase them', Murtha said."
This next segment demonstrates military belief that the Iraq war was going to continue for quite a while!
"Marine Col. Guy A. Stratton, the head of the Marines' Manpower Mobilization Section, was quoted as saying that the military needs at least 1,200 Marines to fill certain positions in upcoming deployments. 'Since this is going to be a long war, we thought it was judicious and prudent at this time to be able to use a relatively small portion of those Marines to help us augment our units'."
Don't expect American troops to be home for a very long time, possibly not before the 2008 elections. Perhaps President Bush plans to leave the Iraq withdrawal question for the next President, as well as the problem about Iran.
IV. The situation on the Israeli - Lebanese border remained volatile, with new events shaking the fragile truce. Meanwhile, a scarcely-noticed photo essay contained the most important news of all!
NEWS BRIEF: "Israel says situation in Lebanon 'explosive' as cease-fire tested again: Syria warns stationing troops on border could be act of war", Boston Herald, August 23, 2006
"BEIRUT, Lebanon - Israel's foreign minister said Wednesday the situation in Lebanon was 'explosive' while Syria's president says the deployment of international troops along the Syria-Lebanon border would be a 'hostile' act."
Syria may complain about having up to 15,000 foreign troops on her border with Lebanon, but she is quite incapable of backing those complaints with military force.
"The escalating rhetoric came as the 10-day cease-fire was shaken by the deaths of three Lebanese soldiers killed defusing a missile and an Israeli killed by a land mine in south Lebanon ... On Tuesday, Prime Minister Ehud Olmert said Israel would not lift its air and sea blockade until international peacekeepers were deployed at the Beirut international airport and along the Lebanese border with Syria. Hezbollah's vast arsenal of rockets and other weapons is believed to originate in Iran and reach the guerrillas across the Syrian border."
"Sporadic violence has marked the U.N.-brokered cease-fire that took hold Aug. 14 and ended 34 days of ferocious fighting between Israel and Hezbollah. But the truce has held thus far ... The cease-fire was tested Wednesday when the Israeli army fired artillery into a disputed border region in response to what it said was an attack from inside Lebanon."

However, as the world stared transfixed at the continued struggle between Israel and Hezbollah on the northern border, Israel National News reported the story with perhaps more significance than any in a very long time.
NEWS BRIEF: "Photo Essay: Construction Speeds Up on Partition Wall", Israeli National News, August 23, 2006
"Despite recent statements by its top proponents, the Convergence Withdrawal Plan's main 'fact-on-the-ground'– the Partition Wall – continues to be built apace..."
When I was in US Army Intelligence from 1968-1972, one of the operative terms we heard constantly was "facts-on-the-ground". This term literally means that an analysts's theories must be backed by "facts-on-the-ground", or his theory would be discarded.
In October, 2000, when I posted my first article on the probability that Israel was maneuvering the Palestinians into the place where the two populations could be separated so that the prophecy of Obadiah 15-18 could be fulfilled, I talked about what two "facts-on-the-ground" I expected to see if my understanding was correct. (NEWS1422).
Those two "facts-on-the-ground" were:
1) A separation fence between Israeli and Palestinian territories which would discourage terrorists from easily gaining access to Jewish towns and cities to the west.
2) A physical pullout of Jewish citizens scattered throughout primarily Palestinian areas.
Both these "facts-on-the-ground" have since taken place. In addition to building a physical wall -- the subject of this photo essay -- the Israeli government has pulled Jewish citizens out of The Gaza Strip and is preparing to unilaterally withdraw from the West Bank.
This photo essay tells a graphic story of the physical fence. We encourage you to carefully examine this powerful wall, for while everyone's attention is riveted to the volatile areas in Lebanon and The Gaza, virtually no one is paying attention to the rapid pace at which the IDF is attempting to finish this enormous "population-separating" wall!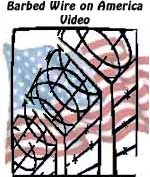 V. Oil prices drove downward as fears subsided in Israel, Iran, and on the "hurricane watch" in the Caribbean. In the meantime , Russia climbed into the #1 position as the world's greatest exporter of oil. Saudi Arabia fell to #2.
NEWS BRIEF: "Oil continues slide after US gasoline buildup", Khaleeji News, 24 August 2006
"SINGAPORE/LONDON - Oil slipped further below $72 a barrel on Thursday, extending the previous day's two percent slide started by surprising increase in US gasoline stocks. Support came from the potential for Iran's nuclear dispute with the West to lead to United Nations sanctions against the world's fourth largest oil exporter ... US gasoline inventories posted a surprise 400,000 barrel build ... Weather forecasters eased worries over Tropical Storm Debby, the fourth of the 2006 Atlantic hurricane season, which weakened on Wednesday and moved on a path towards Bermuda and away from US Gulf Coast oil production.
"Price losses were limited by worries over Iran. The United States said on Wednesday that Tehran's response to incentives proposed by six world powers fell short of the conditions set by the UN Security Council. Iran said its reply on Tuesday to the package aimed at ending the dispute contained ideas that would allow serious talks, but showed no sign of agreeing to a key demand to halt uranium enrichment ... US crude remains nearly 18 percent up this year, though they have fallen back from a record-high of $78.40 in July."
We have previously noted that President Bush's foreign policies are angering three of the top four oil exporters in the world! No wonder our oil prices are so very high.
This next article demonstrates that, when we tick Russia off, we are now angering the #1 oil exporter in the entire world, superseding Saudi Arabia!
NEWS BRIEF: "Russia Overtakes Saudi Arabia as World's Leading Oil Producer — OPEC Reports", MOSNEWS, 23.08.2006
"Statistics recently published by the oil cartel OPEC show that Russia is currently extracting more oil than Saudi Arabia, making it the biggest producer of 'black gold' in the world, the British Financial Times reported on Wednesday, Aug. 23 ... According to OPEC, in June 2006 Russia extracted 9.236 million barrels of oil, which is 46,000 barrels more than Saudi Arabia. The statistics also showed that Russian production in the first half of this year increased to 235.8 million tons, a year-on-year improvement of 2.3 percent."
"With oil prices hovering above $70 a barrel for London Brent crude because of uncertainty over Iranian supplies and BP's pipeline crisis in Alaska, Russia is enjoying an unprecedented bonanza."
Actually, Russia has successfully used the tremendously high spike in oil prices to fund her enormous array of Anti-American activities, beginning with her determined support of Iran in this stage-managed nuclear enrichment crisis.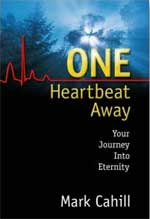 VI. Last week, the peoples of the world were shocked to learn that a brand new Stem Cell medical procedure had been developed which did not entail killing baby embryos.
NEWS BRIEF: "New stem cell method keeps embryos alive", Houston Chronicle, August 24, 2006
"A California biotechnology company says it has developed a way of extracting stem cells from human embryos without destroying the embryo, a potential solution to the political and ethical impasse holding back the cutting-edge science. In a report published online Wednesday in the journal Nature, the company describes how it used single cells from 2- to 3-day-old embryos to produce stem cell lines. The process leaves the embryos intact and usually able to survive."
If these deliberately conceived babies are not killed after the stem cells have been extracted, and if a vigorous process is set in place to bring these babies to term so they can be adopted, then this new medical technique may very well be a "breakthrough".
A researcher immediately noted that now there is no ethical reason to oppose stem cell development.
" 'There is no rational reason left to oppose this research', said Dr. Robert Lanza, vice president of Advanced Cell Technology and leader of the study. 'Any excuses get more and more obscure'."
The White House has consistently opposed efforts to further stem cell research, because it destroyed the human life deliberately created. Now, it seems that this roadblock may be lifted, as long as these babies are brought to life and then cared for properly by families.
How was this breakthrough accomplished?
"Lanza's team used a method already employed in fertility clinics to remove one cell from a human embryo without harming it, then grew stem cells from it. The technique is used when the embryos is 2 days old, after the fertilized egg has divided into eight cells. In fertility clinics, one of those cells can be removed for diagnostic tests, such as Down syndrome or cystic fibrosis ... "
This medical team limited its work to embryos who were being tested for birth defects already. This removes some of the ethical considerations, but we still have the ethical problem that some tiny babies do not heal, but slowly die after this procedure.
We shall have to carefully examine this development to see if human life within the womb is truly protected after all.
VII. Japan and South Korea kept the issue of North Korean nuclear stockpiles in the news this past week. Remember, that a nuclear confrontation on the Korean Peninsula is planned to be part of the Third World War which will produce the Masonic Christ.
NEWS BRIEF: "South Korea, China Agree to Help Prevent North Korea Nuke Test", Fox News, August 25, 2006
"SEOUL, South Korea — South Korea and China have agreed to cooperate to prevent a possible nuclear test by North Korea amid increasing reports citing suspicious activity in the communist nation, Seoul's presidential security adviser said Friday. A nuclear test by the communist North would be 'a grave situation of a different level from missile launches', Song Min-soon said after returning from a two-day trip to China, South Korea's Yonhap news agency reported."
"The North stoked regional tensions last month by test-firing seven missiles, drawing U.N. Security Council sanctions, and concerns are growing that it could be preparing for a nuclear test ... Meanwhile, South Korea's defense minister said Friday that North Korea is believed to have one or two nuclear weapons. The comments by Yoon Kwang-ung to a parliamentary meeting were seen as a change in South Korea's assessment of the North's nuclear forces, with Seoul previously saying only that the North had the "capability" to build one or two nuclear weapons."
Stories like these serve to simply keep the future planned threat alive, furthering conditioning people to the fact that North Korea does have nuclear weapons and the missile capability to deliver them. At the right moment -- after World War 3 has started between Israel and her Arab neighbors -- North Korea can then spring a very nasty surprise on the peoples of the world; she possesses weaponized nuclear warheads in the many hundreds, and she has the 3-stage intercontinental ballistic missile to deliver them 10,000 miles away, thus bringing the American East Coast under her guns (Read NEWS1781 and the great range map we provide)
Remember the New World Order Plan:
"A hair-raising nuclear confrontation in Korea may, towards the end of the period, threaten man's very survival." (Peter Lemesurier, "The Armageddon Script", p. 223)
This script is being played out in our Daily News!
---------- Articles Posted ----------
Iraq Now Splitting Into Three Nations -- Is Bible Prophecy Being Fulfilled!? If the Kurds (Ancient Medes) continue to establish their own government in northern Iraq, the horrific judgments found in Isaiah 13 may be developing!
Reverend Billy Graham Breaks The Hearts of Fundamental Christians -- Again! In Newsweek interview, Mr. Graham holds out possibility that a person may be saved through another religion, casts doubt on the miracles of the Bible, and spreads universal Ecumenical Religion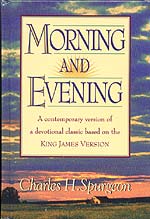 --------Concluding Inspiration ---------------And they follow me." John 10:27
We should follow our Lord as unhesitatingly as sheep follow their shepherd, for He has a right to lead us wherever He pleases. We are not our own, we are bought with a price--let us recognize the rights of the redeeming blood. The soldier follows his captain, the servant obeys his master, much more must we follow our Redeemer, to whom we are a purchased possession. We are not true to our profession of being Christians, if we question the bidding of our Leader and Commander. Submission is our duty, cavilling is our folly. Often might our Lord say to us as to Peter, "What is that to thee? Follow thou Me."
Wherever Jesus may lead us, He goes before us. If we know not where we go, we know with whom we go. With such a companion, who will dread the perils of the road? The journey may be long, but His everlasting arms will carry us to the end. The presence of Jesus is the assurance of eternal salvation, because He lives, we shall live also. We should follow Christ in simplicity and faith, because the paths in which He leads us all end in glory and immortality. It is true they may not be smooth paths--they may be covered with sharp flinty trials, but they lead to the "city which hath foundations, whose builder and maker is God." "All the paths of the Lord are mercy and truth unto such as keep His covenant." Let us put full trust in our Leader, since we know that, come prosperity or adversity, sickness or health, popularity or contempt, His purpose shall be worked out, and that purpose shall be pure, unmingled good to every heir of mercy. We shall find it sweet to go up the bleak side of the hill with Christ; and when rain and snow blow into our faces, His dear love will make us far more blest than those who sit at home and warm their hands at the world's fire. To the top of Amana, to the dens of lions, or to the hills of leopards, we will follow our Beloved. Precious Jesus, draw us, and we will run after Thee.
(C.H. Spurgeon, "Morning and Evening Devotions")
---
May Jesus Richly Bless You,
David Bay, Director
866-909-2850 Toll Free Customer Service - Order Line
803-356-2850 Toll Free Customer Service - Order Line
803-356-2860 Fax