A virus similar to Swine Flu can become this plague of Seal Four. The disease has all the prophetic earmarks. However, is this Swine Flu that plague and is this Fall the timing for it to be released?
Notice that this prophesied plague sweeps the Earth during the Tribulation Period; in other words, this plague will not devastate mankind until after Antichrist has arisen to the world scene. This prophetic reality means that the plague of Seal #4 will not occur until World War III has run its course, because this third world war is designed to be the "Final Birth Pangs War" which produces Antichrist on the world scene.
In other words, this Fall will not be the time when World War III breaks out or when Antichrist storms to the world scene. Therefore, this current Swine Flu pandemic will not be the plague of Seal #4.
Then, what is going on here? Why is the Obama Administration issuing such draconian predictions of up to 90,000 people dying this Fall? Why is the World Health Organization issuing similar dire forecasts?
Former Satanist, Doc Marquis, emphatically told me on several occasions in 1992-1993 that the Illuminati never, ever does something on a large scale, unless they have carried it out -- tested it -- on a smaller scale first.
I believe that this Swine Flu pandemic is designed to allow government leaders throughout the world to set up the procedures and the infrastructure which will be used to carry out the plague of Seal #4. Civilian and military personnel will be specifically trained to handle a variety of situations and to cotnroil the population exactly as the Illuminati wants them to act during implementation of Seal #4.
But, the severity of the military control will not be as great now as it will be during Seal #4. This pandemic this Fall might well be the final training ground to prepare authorities for the Big One planned after Antichrist arises.
Government leaders of every nation will also be specifically examining the docility of their populations. In other words, authorities will be looking to see how widespread the opposition to compulsory vaccinations will be amongst the people.
If only a few hundred thousand people really protest, there will be enough prison space for them. But, if several tens of millions of people protest, the Illuminati will have no choice but to back down. Extent of citizen's protest will be the most important element of this "trial run".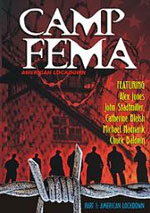 New DVD
II. Many people are urging firm and active resistance to these government plans.
NEWS BRIEF: "Mandatory Vaccinations! Tell Feds and States To 'Stick It', by Devvy Kidd, News With Views, August 24, 2009
" 'This doesn't appear to be an especially deadly strain', said Deborah Lehman, Director of Pediatric Infectious Disease at Cedars Sinai hospital in Los Angeles. 'At this point it looks like the seasonal flu will be responsible for more deaths than swine flu'."
Since other medical professionals are saying the same thing, why do we have the Obama Administration crying "Wolf"? Why are they saying that up to 90,000 people could die from Swine Flu this Fall? The answer is simple: the official propaganda line of the Federal Government must be severe enough to panic the population into submission and to justify the heavy-handed tactics.
"The Internet has been burning up for months with this question: Will there be forced vaccinations for the H1N1 'swine flu'? The WHO (World Health Organization) has been making splashy headlines about a "coming pandemic' that will dwarf anything seen in the history of the world!"
Now, Kidd gets specific as to what she thinks the response should be from private individuals.
"1. Is a vaccine necessary for this so called swine flu? '... This is a personal decision for every American and one they should make with the greatest concern and consideration .. Why did I refuse the shot? Being suspicious by nature and one to question government's interference in my life, I determined it was not necessary. I had no idea what was in that syringe."
This attitude is very healthy, especially given that, in 1918, most people died from the vaccinations given to "cure" the Spanish Influenza.
In 1976, far more people died of the vaccinations than the Swine Flu!
"... is this H1N1 vaccine safe? The CDC and other government officials are insisting it is safe. I believe nothing could be further from the truth."
"It is my personal belief all these 'newer' vaccines are deadly and unnecessary ... Now, we'll see who is the boss in this country: We the people or a totalitarian force masquerading as public servants. I've been an activist for going on twenty years and I can tell you that when the American people stand up in massive numbers, the lawbreakers back down - state or federal."
The decision as to whether you will resist government efforts to vaccinate you and your family is yours alone. These are the perilous times spoken of in prophetic Scripture at the End of the Age.
Christians should pay heed to God's promise to us regarding plagues.
"For then He will deliver you from the snare of the fowler and from the deadly pestilence." (Psalm 91:3; Parallel Bible, KJV/Amplified Bible Commentary)
"You shall not be afraid of the terror of the night, nor of the arrow (the evil plots and slanders of the wicked) that flies by day, Nor of the pestilence that stalks in darkness, nor of the destruction and sudden death that surprise and lay waste at noonday. A thousand may fall at your side, and ten thousand at your right hand, but it shall not come near you. Only a spectator shall you be [yourself inaccessible in the secret place of the Most High] as you witness the reward of the wicked. Because you have made the Lord your refuge, and the Most High your dwelling place, There shall no evil befall you, nor any plague or calamity come near your tent." (Psalm 91:5-10; Parallel Bible, KJV/Amplified Bible Commentary)
Christians need to cling to wonderful promises like these!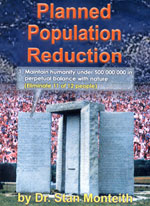 DVD
III. In a related story, about 50% of doctors and nurses in Great Britain and Hong Kong are planning to refuse the government vaccinations.
This development would be quite a blow to the government efforts because medical personnel are considered "front line professionals" in battling the pandemic. Therefore, the government is bringing heavy pressure on all nurses and doctors to take the vaccine.
NEWS BRIEF: "Half of British General Practitioners refuse swine flu vaccine over testing fears", Daily Mail, 25th August 2009
"Up to half of family doctors do not want to be vaccinated against swine flu. GPs will be first in the line for the jabs when they become available but many will decline, even though they will be offering the vaccine to their patients."
This last phrase is hot! Even though these British General Practitioners will be offering the vaccine to their patients, they personally will refuse to take the vaccine themselves. Their concern over their own health shouts so loudly that, surely everyone in the world will pay attention!
If anyone should know the inner truth about this vaccine, it would be doctors. And, they are speaking out by declaring that they will not take the vaccine.
"A week ago, a poll of nurses showed that a third would turn down the opportunity of being vaccinated against swine flu."
Once again, the issue of the mildness of the flu strain becomes an issue.
"Of those who said they did not want to jab, 71 per cent said it was because of safety concerns. Richard Hoey, editor of Pulse, said: 'The medical profession has yet to be convinced by the Government's whole approach to swine flu, with most GPs now feeling that the Department of Health overreacted in its policy on blanket use of Tamiflu ... 'The view among many doctors is that the Government hasn't yet made its case for why such a huge vaccination programme needs to be rushed in for what seems to be an unusually mild illness'."
Indeed, this Swine Flu is very mild. But, governments need to be able to report enough cases that they can seed panic amongst the population. How can they get the numbers to skyrocket? The CDC has the answer.
Several weeks ago, the CDC ordered health clinics and hospitals to no longer take the time to differentiate between regular seasonal flu and Swine Flu. Rather, they were to report all cases of flu to be Swine Flu!
This change in the record keeping will allow governments to report the large numbers of cases of "Swine Flu" they need in order to justify their actions. When the Swine Flu panic begins, do not forget this "sleight of hand" on the part of the CDC.
About one-half of doctors and nurses in Hong Kong will also refuse the Swine Flu vaccine!
NEWS BRIEF: "Half of Hong Kong health workers reject swine flu shot: A trend that experts say would likely apply worldwide", By MARIA CHENG, Associated Press, August 25, 2009
" About half of Hong Kong's health workers would refuse the swine flu vaccine, new research says, a trend that experts say would likely apply worldwide..."
This sentence is telling us that health care workers -- doctors and nurses -- worldwide are planning to reject the vaccine! That is hot news, welcome news.
"Most said they would pass on the swine flu shot .... because they were afraid of side effects and doubted how safe and effective it would be ... The World Health Organization recommends countries vaccinate their health workers. Many Western countries including Britain, Spain, and the U.S. have said doctors and nurses will be among the first to get swine flu shots. The study results, published online in BMJ, formerly known as the British Medical Journal on Wednesday, suggest that carrying out those plans may be tricky."
Vaccine makers insist that their vaccines are safe and tout the lack of any serious problems in their small group testings. Health care professionals are not impressed.
"It is unlikely any rare side effects will pop up until the vaccine is given to millions. That might include things like Guillain-Barre syndrome, a temporary paralyzing disorder, which was seen after the 1976 swine flu vaccination campaign ... "
The presence of squalene in the Swine Flu vaccine is of great concern. Listen to excerpts from this article.
NEWS BRIEF: "What's the Danger of Swine Flu Vaccinations?", by Dr. Anders Bruun Laursen, Global Research, August 20, 2009
"But there is another important consideration: the role of squalene. The average quantity of squalene injected into the US soldiers abroad and at home in the anthrax vaccine during and after the Gulf War was 34.2 micrograms per billion micrograms of water. According to one study, this was the cause othe Gulf War syndrom in 25% of 697.000 US personnel at home and abroad."
Thankfully, American vaccines cannot legally contain squalene.
"... the Gulf War syndrome was caused by squalene, which was banned by a Federal Court Judge in 2004 from the Pentagon´s use ... So far the use of squalene has been banned by the FDA in the US .. but this may not last long".
However, I am not convinced that American flu vaccines will not contain squaline. As Devvy Kidd stated, "How do I know what is in that syringe"?
How much squalene is present in foreign Swine Flu vaccines?
"... the Pandremix vaccine contains 10,68 mg of squalene per 0,5 ml. This corresponds to 2.136.0000 microgrammes pr. billion microgrammes of water, i.e. one million times more squalene per dose ... This appears murderous to me."
What is this doctor's recommendation?
"If you are forced to be vaccinated against the harmless swine flu (H1N1) – demand a vaccination with the AstraZeneca nasal vaccine MedImmune (8)– thereby avoiding squalene side effects."
Notice that this doctor describes swine flu as "harmless". Once again, we realize why the American CDC ordered health clinics and hospitals to report all flu -- including annual flu -- to be reported as Swine Flu!
A Personal Note
My daughter, June, was aghast when she reported to her first job in a hospital after graduating from Registered Nurses school. The doctors and nurses on her floor called the annual flu shot "the old people killer" because it devastated the elderly after they had taken the shot. Most doctors and nurses in this hospital refused to take the annual flu shot.
To be forewarned is to be forearmed!