BREAKING GUSTAV NEWS
"Hurricane Gustav Bears Down Upon The Gulf and New Orleans. Proofs of Weather Control / Weather Warfare Abound!" (NEWS2313)
Award-winning NBC Weatherman, Scott Stevens' video about current Weather Control / Weather Modification is wonderfully instructive as to the degree to which Scalar and HAARP wave technologies tightly control weather and weather disasters worldwide!
As Hurricane Season gets underway, we are seeing indications that the Plan may be calling for an active and devastating series of storms as the Old Order is demolished to give way to the New.
Key Quote: "ALL of these big weather disasters are created ..." (NBC Weatherman, Scott Stevens')
---
BOOKSTORE OVERSTOCK SALE - OUR PROBLEM, YOUR SAVINGS!
Can you help us -- and yourself at the same time? We have all these wonderful items on which sales have slowed and we must sell them NOW in order to pay bills in September. Literally, we urgently need to "turn this problem inventory into cash"! Please help us by reviewing these items and ordering what you want; you will find great savings!

Big Savings on Closeouts and sale items
154 Items marked down, some up to 75% off!
We have also cut prices on numerous items in the Bookstore -- Special Offers
---
BREAKING NEWS!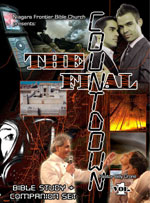 DVD
I. Senator John McCain makes a surprising choice for his Vice Presidential running mate!
He chose a woman, the Governor of Alaska, who is everything his campaign needs to attract the female voters who are now unhappy with Obama for not selecting Hillary as his running mate while also attracting genuine Conservatives!
NEWS BRIEF: "McCain picks Alaska Gov. Palin as running mate", CNN News, August 29, 2008
"Sen. John McCain has picked Alaska Gov. Sarah as his running mate, a senior McCain campaign official told CNN on Friday. Palin, 44, who's in her first term as governor, is a pioneering figure in Alaska, the first woman and the youngest person to hold the state's top political job."
This CNN article then lists the most important facts about Governor Palin. She is quite a complement to John McCain!
Sarah Palin FACTS
* At 44 years old, she is the youngest woman to be Alaska's governor

* First woman governor

* Was chairman of the state Oil and Gas Conservation Commission, known for her support of drilling in the Alaska National Wildlife Refuge

* Backs tough ethical standards for politicians

* Lifetime member of the National Rifle Association

* Her anti-abortion stance is certain to appeal to evangelicals

* Believes in Global Warming

* A fiscal conservative
News reports coming out of the Democrat Party convention in Denver are saying that a lot of people believe that Obama really "blew it" by not choosing a woman as his running mate. Hillary Clinton supporters were furious that the Illinois Senator did not pick Hillary, but they supposedly would have been mollified had he chosen another female Democrat.
Will these Hillary supporters now throw their support to McCain because he chose a woman as Vice Presidential candidate? I find that hard to believe, since Governor Palin is so staunchly Conservative. However, it does appear that McCain has strenghtened his ticket because Sarah Palin will appeal to genuine Conservatives far better than Romney or most other Republican candidates.
This Presidential race has just gotten a whole lot more interesting!
We also encourage you to read this insightful editorial written by a lady journalist, as it puts a much needed fresh angle on McCain choosing Governor Palin as his running mate.
NEWS BRIEF: "McCain VP pick Sarah Palin's good for women - and not because she is one", New York Daily News, August 30, 2008
---
NEW VIDEO DVD TRAILER!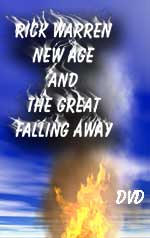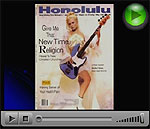 "New Age, Rick Warren and the Great Falling Away"
Pastor Hoggard reveals the shocking truth that the foundation for Rick Warren's Purpose Driven Church is New Age Doctrine! In fact, one of Warren's major church pillars is the infamous Marilyn Ferguson's book entitled, "Aquarian Conspiracy".
This reality places Rick Warren squarely in the camp of the 'Enemy of Our Souls' and labels him and his entire movement as being part of the fulfillment of 2 Thess 2, where the Apostle Paul foretold that Antichrist could not arise until the apostasy of the Christian Church comes first. Therefore, RICK WARREN IS OPENING THE DOOR TO ANTICHRIST! And Pastor Hoggard proves it!
Pastor Hoggard also authored: 1) The Secret of Solomon's Key; 2) Biblical Secrets Revealed
---------- This Weeks Hot News ----------
New Headline News Article
NEWS UPDATE August 28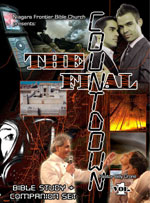 DVD
II. Senator Obama is nominated by acclamation at the Democrat Presidential Nominating Convention!
He becomes the first African-American to receive the nomination of a major political party.
He is also regularly being called "The Chosen One" - a Messianic term! Get ready for some electrifying rhetoric Thursday night!
NEWS BRIEF: "It's unanimous: Democrats nominate Obama by acclamation", The Mercury News, Silicon Valley, August 28, 2008
"DENVER - Sen. Barack Obama of Illinois completed an improbable and historic journey Wednesday when he was nominated by acclamation as the Democratic candidate for president, becoming the first African-American to lead a major political party into a general-election campaign ... Obama ... was given a final symbolic boost Wednesday by Sen. Hillary Clinton, who moved from the convention floor to suspend the roll call of the states and formalize her former rival's nomination by acclamation."
Hillary thus left the political arena for this season on a very high note. One journalist noted her "classy exit". As we report, below, Hillary thus sets the stage to become the nominee in either 2012 or 2016.
"...after days of nervous speculation about how the long and often contentious competition would end in Denver, the nomination-by-acclamation set off a joyous scene on the convention floor, as delegates danced to the strains of "Love Train" and then broke out in chants of "Yes, we can! Yes, we can!"
Senator Obama then visited the arena in an unexpected gesture.
"Hours later, the convention confirmed Sen. Joe Biden, D-Del., as the party's vice-presidential nominee, and as he finished his acceptance speech, Obama made a surprise visit to the stage to praise his new partner; his wife, Michelle; his former rival, Clinton; and her husband, former President Bill Clinton, who had delivered a powerful speech on behalf of Obama earlier in the night."
Tonight, Senator Barack Hussein Obama will deliver his acceptance speech and we expect it will electrify the powerfully partisan crowd. Then, the scene will shift to the Republican Nominating Convention, to Senator John McCain and to President Bush.
The Fall campaign should prove to be an exciting one, indeed.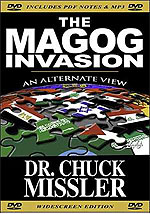 DVD
III. In choosing Senator Biden as his V.P. candidate, Obama may have sent a signal to Iran that his presidency will seek accomodation, not confrontation!
Does this reality mean that the world will see less overt signs of confrontation, like massive naval armadas dispatched to Iran and then quietly withdrawn?
NEWS BRIEF: "The Biden factor in US-Iran relations", Asia Times, August 28, 2008
"Senator Barack Obama's choice of Senator Joseph Biden as his running mate for the Democratic ticket for the US presidency is a good omen for troubled US-Iran relations and will likely translate into positive developments on that front in the event Obama moves into the White House. Biden, who has chaired the Senate Foreign Relations Committee, has been a strong advocate of engagement with Iran and a vocal opponent of any military action against Iran as a result of the nuclear standoff."
Senator Obama has already advocated diplomacy over confrontation.
"With Iran looming as one of the major foreign policy issues in the presidential elections, Biden brings a measure of legitimacy to Obama's call for direct dialogue with Tehran, a position soundly rejected by his Republican rival, Senator John McCain."
As Cutting Edge has repeatedly stated over and over again, there will be NO attack on Iran. That country is protected by the "Magog Invasion" prophecy of Ezekiel 38-39, because it is listed as one of the countries marching with Russia during the attack on Israel.
Furthermore, Russian leadership right now is protected by the same prophecy, because Russia is foretold to be the leader and commander of the invasion force. If Western military technology defeats Russian military technolgy in an attack on Iran right now, no leader of any nation foretold in Ezekiel 38-39 to march with Russia will have the confidence that Russia can defeat Israel.
Therefore, there will be NO attack on Iran, no matter who is President.
IV. Hillary Clinton stole the limelight Tuesday night at the Democrat Presidential Convention.
Did she set herself up to be the next Democrat Presidential candidate, much as Ronald Reagan set himself up in 1976 as the next Republican Presidential candidate when he lost to Gerald Ford?
NEWS BRIEF: "Hillary Clinton urges party unity, McCain's defeat", Newsday, August 27, 2008
"DENVER - Vowing 'no way, no how, no McCain', Hillary Rodham Clinton urged divided Democrats last night to come together to elect her primary opponent, Illinois Sen. Barack Obama. 'It's time to take back the country we love', Clinton told the roaring Democratic convention audience at Denver's Pepsi Center, which greeted her like rock star and frequently drowned out her speech with long applause. 'Whether you voted for me or you voted for Barack, the time is now to unite as a single party with a single purpose. We're on the same team and none of us can afford to sit on the sidelines'."
If Hillary Clinton harbors any hope of winning the Democrat nomination in 2012, she had to play the part of party unifier at this convention, and do so convincingly. Should Obama lose the November election to McCain, Hillary's support of him for the good of the Democrat Party will place her in good standing with the Party faithful when it comes time to begin her run for President in 2011.
Most political pundits believed Hillary's speech was effective.
NEWS BRIEF: "In speech, a presidential Hillary Clinton shows she'll be back", The Detroit Free Press, August 27, 2008
"DENVER -- No one knows the strength it took for her to stand before the crowd, on the anniversary of women gaining the right to vote, to concede once again. But Sen. Hillary Clinton yielded one bit of history for another, urging her delegates to unify behind the first African-American Democratic nominee for the presidency and postponing the history of which her many female supporters dreamed."
During the campaign, pundits wondered over and over again which would come first in American history, a black President or a female President. Since I had been convinced since the election of 1992 that the Illuminati would one day make Hillary the first woman President, I believed that 2008 was that moment. However, the Plan seems to have been that a black President would come to the scene before the first woman, and Obama is that man.
"Despite all the week's rancor and anger and angst, Hillary Clinton stood, in a word, presidential. She walked out after her daughter Chelsea's simple introduction, her husband, Bill, just Bill, mouthing 'I love you' from the audience, and allowed the party to love her."
If Hillary desired to someday become President, she had to appear magnanimous; if she appeared arrogant and/or spiteful, the numbers of Hillary-haters would swell to unmanageable proportions. She could never later come back to actually get the nomination.
But, now, she quells at least some of her critics, while galvanizing her Liberal and Feminine base.
"... she came to Denver as 'a proud mother, as a proud Democrat, as a proud senator from New York, a proud American and a proud supporter of Barack Obama'. And there, she did it. She fell on her sword for a party that she knows owes her in four, or eight years ... If she plays her cards right -- and her remarks made it clear that she's holding a good hand -- she will get the credit for uniting the party. She will get the credit for the Democrats gaining the White House."
But, if her warnings that Obama could never win the November election come true, then she has just positioned herself for the next Presidential election. This last segment of this news article is completely correct.
"Yes, she was the team player Tuesday night. But the next time, she'll be playing for herself -- and playing for keeps. Tuesday night was not Hillary Clinton's introduction of Barack Obama. It was her announcement that she will be back."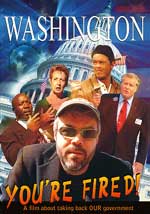 DVD
V. Senator Obama is beginning to significantly slip in the polls against McCain, fulfilling Hillary's warnings that he cannot win in November.
NEWS BRIEF: "Obama needs bounce from Biden", Zogby Pollster, August 25, 2008
"Sen. Barack Obama's selection of Sen. Joe Biden as his running mate is a 'playing safe' bet that could yet cost him the election."
How can this be, you ask? You see, Obama electrified many Liberal, Democrat voters in the early primaries with his claims that he alone could bring real change to the White House. Yet, when the time arrived for him to choose a running mate, he chose an tired old war horse named Biden who represents the Old Guard, the hated Establishment! This reality is likely to make many voters suspect that Obama will bring no real change if he is elected.
This next Zogby segment reflects this understanding.
"... the pick of Biden also carries a very significant downside for Obama."
1) "Obama, the 'candidate of change', already has been hemorrhaging idealistic liberal voters and disgruntled Hillary Clinton supporters at an alarming rate. Obama's refusal to select not just Clinton, D-N.Y., but any other woman as his running mate will exacerbate that trend."
Indeed, polls are suddenly reporting that McCain has drawn even with Obama in national polling. How can this be, since Obama held a commanding double-digit lead only weeks ago!
"Recent polls have indicated that as many as 20 percent or more of the 18 million registered Democrats who voted for Clinton during the long, grueling primary race have decided to vote for McCain. If those figures hold and Obama cannot win them back, he will lose in November. Biden gives him no pull at all with that group."
Huge numbers of Hillary supporters were enthusiastically hoping that Obama would choose her as his Vice Presidential candidate. But, since he chose an old-school MAN as his running mate, enormous numbers of Clinton supporters could turn their backs upon Obama. This possibility is very real and very dangerous.
2) "Biden is supposed to provide reassurance to centrist voters, but his voting record in the Senate has always been reliably very liberal."
We agree wholeheartedly. Senator Biden has little to no appeal to Centrist voters, as he is one of the most Liberal politicians in America today. In fact, he is so Liberal that he will likely energize the opposition from Conservatives, united and excited to oppose the most Liberal Party Ticket in all of America's history! We shall be posting soon a Headline News article which reliably reports just how Liberal Barack Obama will be if he ever ascends to the White House.
3) "Third, pro-Israel supporters regard him as insufficiently supportive of their cause."
American Jewish voters usually watch the candidate's record on Israel very carefully; if the candidate -- especially the candidate for President -- exhibits any weakness on the issue of Israel's right to exist, they will turn against him in droves. This issue is one of the most important as far as a "litmus test" determing whom they will vote in November. If Biden cannot persuade Jewish voters that Obama is strongly pro-Israel, the Democrat Party may lose millions upon millions of votes. Evangelical Christians are also very sensitive to this issue.
4) "Biden is usually explained on the grounds that he can appeal to white, working-class male voters. But there has never been any evidence whatsoever that the intellectual, serious Biden has ever had any pull with working-class voters outside his own state of Delaware."
5) "Obama's belief that Biden can serve as his attack dog against McCain suggests a desperate grasping at straws and may very well boomerang back on the Democratic nominee."
Biden's nature is so "milk toast" bland that I find it difficult to believe that he can go on the attack as all Vice Presidential candidates have had to do during the general campaign.
6) "Biden shares one of Obama's most defining characteristics, which is already backfiring on the senator from Illinois: Both men are intellectuals and lawyers by training who love to give lengthy speeches."
For these numerous reasons, Senator Joe Biden will not help Obama in the Fall, making his selection a most intriguing affair, raising far more questions about Obama's ability to make sound decisions. This questioning comes at a time when Obama should be riding high in the positives, i.e., during the convention.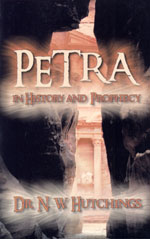 DVD
VI. Secretary of State Rice unloads a bombshell revelation!
All diplomatic stops are being pulled out to create a Palestinian State BEFORE President Bush leaves the Oval Office!
NEWS BRIEF: "Rice Visit: PA State Closer than Ever", Israel National News, August 26, 2008
"Negotiations between Israel and PA continue at a 'crazy' pace, agreement on dividing Jerusalem is 'closer than ever', and U.S. Secretary of State Condoleeza Rice is pushing for a nearly-complete agreement on a Palestinian state in Judea and Samaria by January."
We have long reported that President Bush would love to go out of the Oval Office on the high note of "Peace and Safety" -- and that means he needs to get a Palestinian State declared before he hands over the reigns of leadership to the 44th President on January 20.
In fact, we reported earlier that it is possible that events could yet turn out in such a way as to redeem President Bush's legacy from major loser to major winner. Read full details in our recent Headline News article, NEWS2306, "Can President Bush Win The Nobel Peace Prize?"
But, what about this news report that Israel may give Eastern Jerusalem to the Palestinians?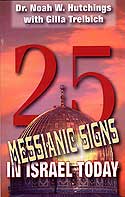 Splitting Jerusalem in two pieces will never work! Therefore, I expect it to happen.
NEWS BRIEF: "Condi pulls a Solomon: Split Jerusalem in 2 - Secret talks to create Palestinian state this year", World Net Daily, August 25, 2008
"JERUSALEM – Secretary of State Condoleezza Rice, completing a visit to the region today, has been pressing Israel to sign a document by the end of the year that would divide Jerusalem by offering the Palestinians a state in Israel's capital city as well as in the West Bank and Gaza Strip ... The Israeli team, led by Prime Minister Ehud Olmert, has been negotiating the division of Jerusalem – despite claims to the contrary – but would rather conclude an agreement on paper by the end of the year that would give the Palestinians a state in the West Bank, Gaza and some Israeli territory, leaving conclusions on Jerusalem for a later date."
The diplomatic sleight of hand which could make this compromise work is pretty slick.
"Rice ... has asked Israeli leaders to bend to what the U.S. refers to as a 'compromise position', concluding an Israeli-Palestinian agreement by the end of the year that guarantees sections of Jerusalem to the Palestinians. But Israel would not be required to withdraw from Jerusalem for a period of one to five years."
Remember, from a prophetic standpoint, this Bush-Olmert-Illuminati Plan does not have to really work; it just has to give the appearance of working for a while. Prophecy states that a Palestinian State will be announced, but will never actually begin functioning. Listen carefully, as this Scripture delivers a prophecy against the nobles of Edom (the Palestinians of today).
Therefore, expect that the agreement will be signed, proclaimed and then forgotten! The Palestinian State will be "stillborn" and will never actually begin to function .
After all, the prophetic end of the Palestinians is complete physical annihilation! Read full details in NEWS2095, "Leading Orthodox Scholars Confirm Cutting Edge Teaching That Today's Palestinians Are The 'House of Esau'."
Since Israel and the Illuminati plans to annihilate the Palestinians instead of really giving them a state, they must establish a Palestinian State because international law allows a country to be more brutal against a nation than against just a people.
Then, the Illuminati can proceed with plans to rebuild Solomon's Temple for their Masonic Christ (Read full details in NEWS1643, "Fervent Masonic Desire To Rebuild Solomon's Temple Is THE Driving Force Behind The Events of the Mid-East Today".
This is the prophetic reality behind this current news!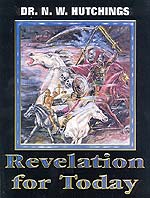 VII. The West is raging with impotence at the Russian occupation of Georgia!
Just as we reported two weeks ago, the West is totally unable to force the Russian Bear back out of the nation of Georgia.
NEWS BRIEF: "Crisis reveals West's lack of leverage over Moscow", The Seattle Times, August 26, 2008
"The Kremlin's decision Tuesday to recognize the independence of Georgia's two breakaway enclaves deepens what has become Washington's worst crisis with Moscow since the end of the Cold War — a crisis that has revealed the West's lack of leverage over a confident, aggressive Russia."
This aggressive Russian invasion of Georgia is so bold that many observers are wondering if the Russians are intending to reestablish the old Union of Soviet Socialist Republics! But, for the U.S.S.R. to be resurrected, Russia would have to invade Poland and the Ukraine!
While you might scoff at the possibility that Russia might actually attack Poland and the Ukraine, bear in mind that the Russians have already threatened Poland with a nuclear missile strike should Polish leadership actually allow American interceptors on her soil!
However, Russia probably would not attack Poland as she did Georgia, because Poland is already a member of NATO. The charter of NATO states unequivocally that an attack on any member is to be considered an attack on all members; therefore, NATO would be bound by treaty to go to war against Russia should Russia attack. If NATO does not respond with all-out war, the impotent nature of the West against the Russian Bear would be laid out in public for all to see.
Then, all Eastern Europe would be shaking so mightily in her collective boots that the only action her leaders could take is to travel eastward as quickly as possible to Moscow to sue for peace!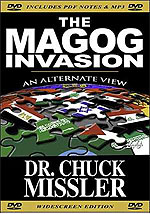 DVD
If this scenario ever developed, Russian leadership would be absolutely convinced that they could take any action without the West being able to deter her. At this point, the Russian march against Israel would be inevitable!
Indeed, the Ezekiel 38-39 prophecy foretells Western impotence in the face of the Russian-led invasion. Listen:
"Sheba, and Dedan, and the merchants of Tarshish, with all the young lions thereof, shall say unto thee, Art thou come to take a spoil? hast thou gathered thy company to take a prey? to carry away silver and gold, to take away cattle and goods, to take a great spoil?" (Ezekiel 38:13)
In this prophecy, Israel's allies, identified only as "Sheba, Dedan, and the merchants of Tarshish", do not vigorously move to defend Israel; rather, they meekly send a mild note of diplomatic protest to Russia, merely asking what Russia's intentions might be!! Incredible!
Who are these nations listed above? Bible scholars are simply not certain of the identity of Sheba and Dedan, but they believe that the "merchants of Tarshish" might be Europe, or Spain, or even Great Britain. During Biblical times, great merchant ships plied the waters from the Middle East, to ports in Spain and Western Europe, and to the Isle of Britain, especially in the time of the Roman Empire. If Tarshish is a reference to Great Britain, then is it not logical to believe that the "young lions" of Tarshish might be those nations who were offspring of Tarshish? Remember that the national symbol of Great Britain is a Lion! The "offspring" of Great Britain include Canada, Australia, New Zealand, and the United States of America!
Therefore, Israel's Western allies are going to only meekly protest the invasion of Israel by the Russian-led forces! These allies are foretold to stand quietly by while Russia leads this attack, doing nothing to militarily stop the onslaught.
In other words, these Western allies are going to be just as ineffective in stopping the Russian advance as they were in Georgia! And, if Russia invades NATO member, Poland, without the West coming to her aid, Russian leadership will truly be convinced that they can do anything without Western reprisal!
Truly, End of the Age prophecy is being fulfilled in our Daily News!
---
Seven Years After 9/11 - Two Videos Tell Compelling Story
DVD
"TRUTH RISING: The 9/11 Chronicles"
Regularly $19.95, On Sale Now $16.99 - Introductory Pricing
Seven years after the attacks of 9/11/2001, a global awakening has taken place, the likes of which the world has never seen. As the corporate-controlled media dwindles into extinction, a new breed of journalists and activists has emerged. Without the staged attacks on 9/11, this kind of change in the Mass Media would not have been possible -- and YOU are the target!
Join Alex Jones, Luke Rudkowski and others as they set out on a mission determined to expose the ruthless global elite, and alert the masses to the truth about 9/11
Strap in and get ready to ride along as Global Elitists David Rockefeller, Zbigniew Brzezinski, Bill and Hillary Clinton, Alan Greenspan, John McCain, and many others are confronted about their lies and manipulation
Including interviews with Jesse Ventura, Rosie O'Donnell, George Carlin, Willie Nelson and Martin Sheen, this film is unlike anything you have ever seen. The only question after viewing it is, "will you become part of the Truth Rising?" http://www.cuttingedge.org/detail.cfm?ID=1915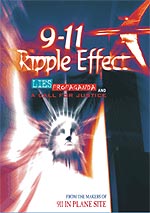 "9/11 -- The Ripple Effect Years Later -- Lies, Propaganda, And A Call For Justice" - DVD
Regularly $19.95, On Sale Now $16.99 for the weekend
Six years after the planned 9/11 attack, people around the world are still reeling from the after effects! Think of all the disasters which have flowed down from that one attack on 9/11/2001: 1) War between Islam and the West; 2) Invasions of Afghanistan (2001) and Iraq (2003); 3) Laws passed by the bucket-full taking away our Freedoms and giving authorities the right dissolve our Constitutional form of government for almost any reason whatsoever; 4) Personal surveillance at unprecedented levels using unprecedented technology; 5) "Wars and Rumors of Wars" nearly every day. - http://www.cuttingedge.org/detail.cfm?ID=1549
---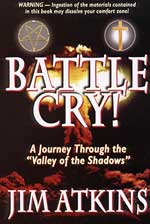 VIII. Natural Gas is about to flow in HUGE quantities from shale oil deposits in the United States.
Gas prices should drop like a rock!
NEWS BRIEF: "Unexpected natural gas boom may ease U.S. energy crunch", International Herald Tribune, August 25, 2008
"HOUSTON: American natural gas production is rising at a clip not seen in decades, pushing down prices of the fuel ... The new drilling boom uses advanced technology to release gas trapped in huge shale beds found throughout North America - gas believed just a decade ago to be out of reach."
"Shale gas could ultimately be important beyond North America. The rest of the world has shale formations on an immense scale. Many of them, including beds in Europe, Russia and China, are known to contain gas, but exploration and assessment of those fields with the new production techniques is just beginning."
This huge new quantity of natural gas should prove to be a boom for consumers, as it will deliver enormous quantities of gas to a marketplace which was already fairly well set for supplies. Therefore, this new quantity of natural gas should drive prices downward because it will cause more supply than demand.
How huge might this new source of natural gas be?
"... many people in the natural gas industry believe a new era is at hand, and a rising chorus of analysts on Wall Street accepts that notion. Competition among companies for rights to the new gas has set off a sharp increase in leasing and drilling.
" 'It's almost divine intervention', said Aubrey McClendon, chairman and chief executive of Chesapeake Energy, a major natural gas producer in the United States. 'Right at the time oil prices are skyrocketing, we're struggling with the economy, we're concerned about global warming, and national security threats remain intense. We wake up and we've got this abundance of natural gas around us'."
Our sources are also telling us that Alaska is building a $20 billion pipeline designed to bring significant amounts of natural gas down to the "Lower 48" states. This quantity will add to the supply of natural gas, causing prices to dip even further!
But, there is more information coming to us about the petroleum potential from the shale oil deposits within the United States. Whereas the article above speaks of the natural gas flowing from shale oil deposits, this next news story shouts the news of huge crude oil deposits!
NEWS BRIEF: "Western Oil Shale Potential: 800 Billion Barrels of Recoverable Oil", Bureau of Land Management, July 22, 2008
"WASHINGTON, D.C. -- The Department of the Interior's Bureau of Land Management today published proposed regulations to establish a commercial oil shale program that could result in the addition of up to 800 billion barrels of recoverable oil from lands in the western United States ... The largest known deposits of oil shale are located in a 16,000-square mile area in the Green River formation in Colorado, Utah and Wyoming. Shale formations in that area hold the equivalent of up to 800 billion barrels of recoverable oil. Federal lands comprise 72 percent of the total surface of oil shale acreage in the Green River formation."
These crude oil deposits will become available in the next few years, adding to the glut of crude oil on the marketplace. Then, oil prices should really begin to plummet.