WEEKLY UPDATES FROM Cutting Edge Ministries, www.cuttingedge.org
8/28/2004      Over 1,200 Articles Posted! Nearly 100,000 People Downloading A Salvation Page Per Year! (Isa 55:11)
---
---------- Inspiration For the Week--------"The Cleansing is for us"
"We have the altar [in the original Temple] that tells of His finished work, and we have the fountain that speaks of the infinite supply for all our needs. The specific purpose of the laver was cleansing. Have we received it? Are we walking with the Spirit of God? We have trusted the Savior. Have we likewise trusted the Holy Spirit? We have received the blood. Have we received with equal fullness the boundless supply of His Spirit? We have prized His love demonstrated for 33 years as He dwelt among us as a martyr and an outcast. But have we recognized His equal love shown for 1900 years as He makes His home with a vile and sinful race? He has been dwelling as one might have dwelt in a leprous hospital to cleanse away the vileness of our guilt.
I am ashamed whenever I think of that love and patience -- ashamed that I have not loved Him more, and more perfectly yielded to His grace. This day, take the Holy Spirit afresh! Let the vast and mighty floods pour into your nature, and as you go forth, go forth with the blessed consciousness that through all your soul God's waters flow, a stream of heavenly cleansing. That laver was ever full. So it stands today; there is enough for all ... Christ has come to the level of the feeblest child and put salvation where anyone can reach it, just like those ancient waters in the laver. The waters of His love and His cleansing are within your reach. Stand under them. Take that which God has brought so near, and then go into His sanctuary and minister for His glory and for the sake of a sinful and dying world." [A.B. Simpson, "Christ In The Tabernacle", p. 49-50]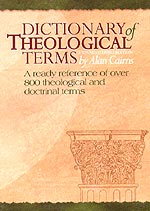 --------Focus: Key Doctrinal Truth---------"Unpardonable Sin"
Blasphemy against the Holy Spirit is the sin that will never be pardoned. (Matthew 12:31, 32) According to Matthew 12, this blasphemy is the deliberate attribution to Satan of the Holy Spirit's work in Christ (vv. 22-28). It is not a sin which can be committed by justified people and is, therefore, to be carefully distinguished from the "sin unto death" (1 John 5:16), which Christians may commit. This latter sin leads to physical death and is a divine chastisement, the end of which is the escape of the believer's soul from condemnation along with the wicked (1 Cor 11:30-32) [Alan Cairns, "Dictionary of Theological Terms: A Ready Reference of Over 800 Theological and Doctrinal Terms", p. 506]
---------- Bookstore Resource Update ----------
Visit our new "Listening Center" and hear samples of music in our Bookstore
Calvary Men's Quartet Music

Cassette
* CD - "How Great Thou Art: - Calvary Men's Quartet - Incredible quality from men who truly love Jesus and sing from their heart. Each man is able to hit his notes effortlessly while harmonizing beautifully. Listen to samples. Songs include: 1) How Great Thou Art; 2) Some Golden Daybreak/Beyond The Sunset; 3) The Bible Stands; 4) Jesus Is All The World To Me / No Not One; 5) What A Day That Will Be / How Beautiful Heaven Must Be; 6) At The Name of Jesus; 7) Worthy Is The Lamb; 8) Like A Lamb Who Needs The Shepherd; 9) Precious Lord, Take My Hand; 10) When I Wake Up To Sleep No More; 11) Ten Thousand Years; 12) Little Is Much When God Is In It -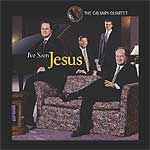 * CD - "I've Seen Jesus" - Calvary Men's Quartet - Incredible quality from men who truly love Jesus and sing from their heart. Each man is able to hit his notes effortlessly while harmonizing beautifully. Songs include: 1) Doxology; 2) I'm Free Again; 3) Nearer, Still Nearer; 4) I Am Thine, O Lord; 5) Living By Faith;
6) At The Cross; 7) For Whatever It Takes; 8) We Shall Behold Him; 9) Does Jesus Care/He Cares For You; 10) He Is Mine; 11) Jesus Led Me All The Way; 12) I've Seen Jesus; 13) Turn Your Eyes Upon Jesus - Listen to samples

CD or

Cassette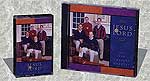 * CD - "Jesus Is Lord" - Calvary Men's Quartet -- Incredible quality from men who truly love Jesus and sing from their heart. Each man is able to hit his notes effortlessly while harmonizing beautifully. Songs include: 1) Jesus Is Lord - Medley; 2) It Could Happen In A Moment; 3) In The Valley; 4) Calvary Covers It All;
5) The Unclouded Day; 6) Since The Savior Found Me; 7) My Savior First of All; 8) Our Great Savior; 9) Just A Closer Walk With Thee; 10) No One Ever Cared For Me Like Jesus; 11) There Is A Haven; 12) At The Cross; 13) Then I met The Master; 14) Jesus Is Lord - Reprise -- Listen to samples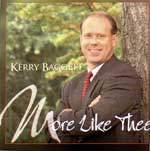 * "More Like Thee" - First Tenor Solos -- Originally the First Tenor for the Calvary Quartet Singers. Accomplished composer who has written most of these songs. This project is a collection of original songs and favorite hymns. -

CD or Cassette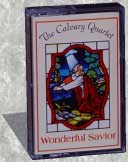 * Cassette - "Wonderful Savior" - Calvary Men's Quartet -- Incredible quality from men who truly love Jesus and sing from their heart. Each man is able to hit his notes effortlessly while harmonizing beautifully. Songs include: 1) 'Tis So Sweet; 2) I've Been Changed; 3) His All Sufficient Grace; 4) Wonderful Savior; 5) Faithful Men; 6) Farther Along; 7) The Old Account Was Settled; 8) 'Til The Storm Passes By; 9) Jesus Will Outshine Them All; 10) For The Beauty of the Earth; 11) God's Grace -- This collection is the favorite of the Cutting Edge Director --

- Not available in CD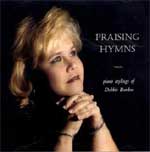 * CD - "Praising Hymns Piano Solo Selection" - From The Pianist of the Calvary Quartet -- Stylings from the Pianist of The Calvary Quartet. This recording from the pianist of The Calvary Quartet is a wonderful compilation of familiar tunes that continue to warm the heart after these many years. Songs include: 1) Open Our Eyes, Lord; 2) Amazing Grace; 3) Victory In Jesus; 4) The Love of God; 5) Onward Christian Soldiers / Soldiers of Christ Arise;
6) Nearer, Still Nearer / Near To The Heart of God; 7) Count Your Many Blessings; 8) He Hideth My Soul; 9) God of Our Fathers; 10) I'd Rather Have Jesus;
11) Nothing Between My Soul and The Savior; 12) Thank You, Jesus; Precious Lord, Finally Home --

- Not available in Cassette
Sex & Teen Issues
First, Cutting Edge Carried Books Telling Teens Biblical Reasons To Wait For Sex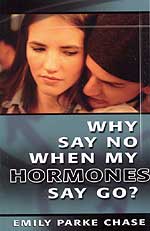 * "Why Say No When My Hormones Say Go" - If sex is natural, why not enjoy it before you marry? And, if you are supposed to wait, why do you have hormones now? Emily Chase blends humor and blunt honesty in a fast-moving account of how sex outside marriage affects not only you, but also your parents, siblings, and friends. "Why Say No When My Hormones Say Go", not only tells you "why" to wait for sex but also "How" to wait and succeed. -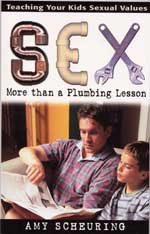 * "SEX -- More Than A Plumbing Lesson" -- Written by the director of a Christian pregnancy crisis center. The time to reach teens with the message of "Christian abstinence before marriage" is before they have sex in the first place! But, Public Schools, TV, Movies and strong peer pressure are all telling the teen that he/she can have sex for pure pleasure with little or no consequences. The guidance this author gives comes from the Bible. -

Now, Cutting Edge Carries A Book Which Describes Sex The Way God Intended It To Be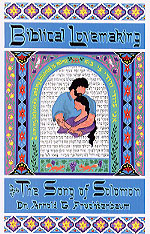 * "Biblical Lovemaking: A Loving Look At The Song of Solomon" - Why did God include such an erotic book in His Sacred Scripture as "The Song of Solomon?" In this sacred Bible book, God demonstrates His extremely high view of lovemaking between a husband and wife; God shows that He wants the kind of intense bonding that comes from a continuous, lifelong lovemaking, in which nothing that the couple wants to do is Divinely forbidden. If you have teens under stress about whether to wait until after marriage for sex, this book is a must read! It clearly and lovingly proves that the best sex is the sex within marriage; it truly does pay to wait. If you are married, and are having difficulty with sexual relations with your mate, this book is for you, for it shows how Solomon and Shulamite had to make adjustments in their lovemaking and their approach to one another as their marriage progressed. Since English is such an inferior language to Ancient Hebrew, and since few are familiar with the symbols and types of the Ancient Hebrew culture, "Biblical Lovemaking" will truly open your eyes to the full meaning God gave this most unique book. -

Much-appreciated Gift to newlyweds

Winning The Cults To Jesus Christ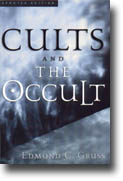 * "Cults and the Occult" -- Book -- What are cults saying to their adherents and how do they attract so many people? How do they hold their people so tightly. Edmond Gruss is Professor Emeritus at The Master's College, Santa Clara, California. He is the author of "The Ouija Board: A Doorway to the Occult", and several other books on cults and the occult. Gruss examines the following cults: Jehovah Witnesses, Mormons, Christian Science, Unity, Armstrongism, Spiritualism, Seventh-Day Adventism, Astrology, Baha'l, Rosicrucianism, The Ouija Board, Edgar Cayce, Unification Church, New Age Movement.
Gruss offers a wealth of Scripture to refute the beliefs of the occult. --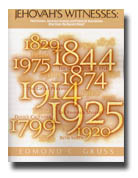 * "Jehovah's Witnesses: Their Claims, Doctrinal Changes, and Prophetic Speculation" - Book - Jehovah's Witnesses make very startling claims about themselves. Listen: "Jehovah's organization alone, in all the earth, is directed by God's Holy Spirit or active force ... To it alone God's Sacred Word, the Bible, is not a sealed book. The only organization on earth that understands the 'deep things of God'." Gruss examines the many prophetic predictions the Watchtower has made over the years and compares them with the results. Most important book on this subject in many decades! -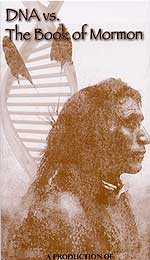 * "DNA Disproves Mormonism!" Video Tape - Modern DNA proves Mormonism to be a fraud! For over 170 years, the Church of Jesus Christ of Latter-Day Saints has declared The Book of Mormon to be a scriptural and literal history. Subtitled, "Another Testament of Jesus Christ", it recounts the story of an Israelite family who immigrated to and fully populated the American continents. Jesus, after his death and resurrection, is said to have visited this once great Israelite civilization existing in the Americas. The Book of Mormon teaches that these Israelites are the principal ancestors of modern-day Native Americans. New discoveries in DNA research now has allowed scientists to test this historical claim. Thousands of Native Americans from more than 150 tribes have been DNA-tested to determine their ancestry. Joseph Smith once said, "I told the brethren that the Book of Mormon was the most correct book of any on earth and is the keystone of our religion". DNA research proves Mormonism is fraudulent! A must- see book for any person who has Mormon relatives, friends or coworkers. -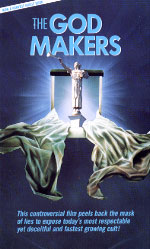 * "The Godmakers" - Video - by Dave Hunt - An explosive documentary which takes you inside the secret Mormon ceremonies. The pagan nature of these rites and rituals, practiced by an elite few in the Mormon Church, are exposed here for the first time on film.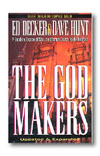 * "The God Makers", Book by Dave Hunt and Ed Decker - Mormons claim to follow the same God and the same Jesus as Christians. They also state that their gospel comes from the Bible. But are they telling the truth? This book is a shocking expose of what the Mormon Church really believes! You will truly understand that Mormonism preaches "another Gospel", a counterfeit Gospel. -

---------- This Weeks Hot News ----------
I. The war in Iraq dominated news this week, with a combination of riveting news and political developments.
A. The president of Iran issued a warning that confirms Cutting Edge "Blood In The Streets" warnings of the past year.
NEWS BRIEF: "Islamic world's hatred of occupiers of Iraq on the rise", tehrantimes.com, August 24, 2004
"TEHRAN (MNA) — Animosity toward the United States is on the rise in the Islamic world as U.S. occupation forces have gone beyond the pale in Iraq by desecrating the country's sacred sites and oppressing the people. President Mohammad Khatami of Iran on Monday strongly condemned the occupiers' heavy-handed handling of the Najaf crisis, saying that such behaviors have no justification .... Prime Minister Abdullah Ahmad Badawi, chairman of the 57-member Organization of the Islamic Conference, urged the United Nations to act to end the fighting. 'If the confrontation in Najaf is not defused, it will inflame emotions and may create unpredictable conditions', Abdullah said in a statement to the official Bernama news agency."
In our "Blood In The Streets" article, NEWS1914, we report that the second-most inflammatory action we can take against Muslims is to desecrate and/or destroy their sacred shrines and holy places. We could not do a better job of angering the Muslims than we are now doing, if we planned to do it! In fact, we are planning to inflame the Muslims so much that, worldwide, they will marshal their armies to march against us or against our interests in their far-flung regions. Our military force has such a qualitative edge over the Muslim armies, that no matter how enraged their soldiers might be, they will be no match in an all-out war. They will be slaughtered. Not only do we know this, but top-level Muslim leaders know it, also. However, the time is coming when we are going to take action which will set off an already - angered Muslim people, and the entire Middle East region will explode in war.
For its part, Iran created a scenario by which they planned to defeat the American army as it invaded Iraq. We explain this strategy in NEWS1910, we explain their strategy, which they called "Lighting Many Fires". Listen to Iranian President Khamenei, as he explains his strategy.
"'Iraq is a swamp', Khamenei said in his address to the guards. 'The Great Satan will get caught in that swamp; and that will speed up its inevitable collapse'. In a recent article Velayati spelled out a strategy aimed at 'confronting the Great Satan in a number of fronts.' "
He then spelled out those "number of fronts".
1. Iraq

2. Afghanistan

3. Azerbaijan

4. Israel ["Iran Preparing To 'Light Many Fires' To Defeat The Americans", The Jerusalem Post, March 21, 2003]
Iraq is already a swamp, as American soldiers are mired down in a war they can neither lose nor win -- a true stalemate. Afghanistan is that war which shall just not go away. And, Israel is right now quietly beginning the latter-stages of the plan to forcibly remove Jewish citizens from territory to be given over to the Palestinians under Sharon's unilateral disengagement plan. Once the populations are separated through a combination of the Security Fence and the forcible removal of settlers, Israel will be ready to go to war. At that moment, a horrific event is likely to occur in Iraq which will ignite the entire Middle East, including Israel. The planned World War III will have begun.
Iran's "Lighting Many Fires" strategy will have played its part.
B. As the Republican National Convention draws near, the American torture and sexual humiliation scandal of Muslim prisoners in Iraq, Afghanistan, and Guantanamo Bay continues to unfold. This scandal is taking on a life of its own, largely because the trials of certain accused soldiers are now getting under way and drawing the requisite publicity, and because a panel of 'investigators' is ratcheting upward its analysis of who is at fault. As you will see, the investigation is now spreading upward through the ranks of the Army, Pentagon, and perhaps the White House. At least, we are now being told that this horrible scandal is not the result of just a "few bad apples" serving in the prison, but is a much wider problem. Remember what columnist Sidney Blumenthal reported in The Guardian weeks ago: the techniques now being scrutinized in Abu Ghraib were transferred there from Guantanamo Prison. Listen:
NEWS BRIEF: "The religious warrior of Abu Ghraib: An evangelical US general played a pivotal role in Iraqi prison reform", by Sidney Blumenthal, The Guardian, May 20, 2004
"Saving General Boykin seemed like a strange sideshow last October. After it was revealed that the deputy undersecretary of defence for intelligence had been regularly appearing at evangelical revivals preaching that the US was in a holy war as a 'Christian nation' battling 'Satan', the furore was quickly calmed ... Boykin was not removed or transferred. At that moment, he was at the heart of a secret operation to 'Gitmoize' (Guantánamo is known in the US as Gitmo) the Abu Ghraib prison. He had flown to Guantánamo, where he met Major General Geoffrey Miller, in charge of Camp X-Ray. Boykin ordered Miller to fly to Iraq and extend X-Ray methods to the prison system there, on Rumsfeld's orders."
Thus, we not only have the spectacle of American forces deliberately targeting Muslim religious beliefs with our torture and sexual humiliation methods, but these methods were implemented by an Evangelical Christian general acting on direct orders from Rumsfeld! This revelation is slowly seeping through the Muslim world; once the anger level reaches a certain flood stage, an incredibly provocative incident will occur which will provoke the "Clash of Civilizations" between the Muslim and Christian worlds, just as the "Blood In The Streets" strategy foresees.

Now, let us review some news stories that recognition of the abuse is spreading higher and wider than the Pentagon originally stated. However, note that, in these news stories, the blame is NOT stated in such a way that officers at the Pentagon would be accused of planning specific tortures and humiliations to mete out to the Muslims; rather, the blame is said to be from "intelligence failure", or understaffing, negligence, incompetence, or the incredible greed and stupidity of President Bush's "Neo-Con cabal".
NEWS BRIEF: "Blame widens for Abu Ghraib abuse:, BBC News, 26 August, 2004
"Twenty-seven military intelligence personnel were involved in abusing Iraqi prisoners at Abu Ghraib jail, a new US army report has found.
Investigators found senior commanders at the jail knew about the abuses but failed to act. The report comes a day after another panel faulted Pentagon leaders over the abuse, but mainly blamed soldiers and their superiors at the prison."
Once again, General Fay tried to limit the responsibility to a few individuals. This predictable result is what happens when the Army or the government investigates itself.
NEWS BRIEF: "Blame Reaches To The Pentagon Top", New York Post, August 27, 2004
"August 27, 2004 -- WHAT went wrong at Abu Ghraib prison? Two reports released this week agree: Woefully deficient planning for post-war Iraq, too few troops and inadequate leadership at the top. Is anyone surprised? Why was our military prevented from conducting its standard, detailed planning processes? Why were troop levels held artificially low? Because ideologues in the Bush administration feared that, if the American people were given honest answers about the potential cost, it might be politically impossible to go to war. Add another sin to the list for which those ideology-junkies have to answer: a lack of faith in the American people. These are the points that critics of Defense Secretary Donald Rumsfeld and his cabal of amateurs have been making for a year and a half."
The rest of this article continues along the theme that the Bush Administration bungled the entire war in Iraq, continuing the planned discrediting of President Bush, about which we have been warning in articles and newsletters for nearly 6 months now [NEWS1929].
NEWS BRIEF: "Army probe finds torture in Iraq: Colonel may face criminal charges - Abuse greater than previously disclosed", The Toronto Star, August 26, 2004
"WASHINGTON—A U.S. Army general acknowledged for the first time yesterday that U.S. forces tortured Iraqis at the Abu Ghraib jail and his report said a colonel who headed the military intelligence unit at the prison could face criminal charges ... Pentagon leaders and Bush administration officials had previously steered clear of describing the physical abuse and sexual humiliation of Iraqi prisoners as torture. Fay did not specify the actions he considered torture ... Four other army officers, another 29 military intelligence soldiers, four military police soldiers and two medical personnel were also referred by investigators for possible charges. In addition, the names of six private contractors were sent to the U.S. Justice Department for possible legal action. To date, only seven military police reservists who served at Abu Ghraib have been charged."
While the author of this article tried to limit the scope of the culpability by quoting a Pentagon officer as saying a torture was used a "few times", we are genuinely looking at the tip of a very large iceberg. Gradually, as this scandal unfolds during the Fall Presidential Campaign, we might just see more and more of the iceberg exposed. If the details of this scandal get really salacious, President Bush could be further damaged in his re-election effort. Once again, our premise that the Illuminati is deliberately carrying out a campaign of discrediting so as to explain why Bush is defeated seems to be gaining momentum. We are not predicting a Bush electoral defeat, but the reasons which would explain such a defeat can be seen in this discreditation campaign.
NEWS BRIEF: "White House linked to abuse 'cover-up': Abu Ghraib chief says conspiracy may have gone right to top", The Scotsman, 3 August 2004
"ABUSE of Iraq prisoners at the Abu Ghraib prison in Baghdad was hidden from the US general in charge, in a high-level conspiracy which may have involved the White House, the jail chief said today. Brigadier General Janice Karpinsky, who oversaw all the military prisons ... said the cover-up could reach as high as the White House or the Pentagon."
This allegation is very important for several reasons. First, since this report is coming from a US Army general, this testimony carries an extra-special weight of credibility. Secondly, General Karpinsky used the explosive words, " high-level conspiracy". Thirdly, the general is using the equally explosive word, "cover-up". Does anyone smell a Richard Nixon type of scandal slowly unfolding?

A judge has suddenly threatened to throw out Abu Ghraib charges unless the government proceeds more quickly!
NEWS BRIEF: "Judge threatens to drop Abu Ghraib prisoner abuse case", The Scotsman, August 24, 2004
"THE United States government must speed up its investigations into the abuse of Iraqi prisoners at Abu Ghraib prison or risk having the case against one of the defendants dropped, a military judge warned yesterday. Colonel James Pohl issued a 10 September target for the government to complete three reports so that they can be used as evidence in army hearings of soldiers charged with abuse at the prison. Col Pohl expressed particular displeasure after being told that only one army criminal investigator had been assigned to review thousands of pages of records on a secret computer server at Abu Ghraib."
At least someone in our legal system is looking out for the rights of the accused servicemen. However, if this case gets thrown out, and the Muslim world perceives a "whitewash", the anger level will ratchet upward once again.

The level of scandal reached such a high level last week that Democrat Presidential nominee, John Kerry, called for Rumsfeld's resignation!
NEWS BRIEF: "Kerry Renews Call for Rumsfeld's Resignation", My Way News, August 25, 2004
"GREEN BAY, Wis. (Reuters) - Democratic presidential nominee John Kerry renewed his call on Wednesday for Defense Secretary Donald Rumsfeld's resignation and said the official investigation into abuses at Iraq's Abu Ghraib prison demonstrated a failure of civilian leadership. 'It's about leadership and it's about accountability', Kerry told supporters packed into a Philadelphia steamfitters' union hall where he spoke before traveling to Wisconsin ... The report issued on Tuesday by an independent four-member panel headed by former Defense Secretary James Schlesinger showed there was a 'failure of the civilian chain of command', the Democratic presidential challenger said."
If Kerry is publicly calling for Rumsfeld's resignation over the torture scandal, the publicity could reverberate throughout the entire campaign. Even though no one in the Bush Administration is being accused of deliberately planning and instigating these tortures and humiliations, these reports are damaging to the President's capability in office, which, of course, is exactly what the Presidential campaign is all about. Bush is asking the American people to elect him over Kerry because his leadership is proven and is capable. Stories like this one really damage that credibility and could lead to a defeat at the polls.
But, let us pause here for a moment to examine the panel 'investigating' this scandal. The four-member panel is headed up by former Defense Secretary James Schlesinger. Once again, we see the government investigating itself. Whitewash is always the goal. James Schlesinger is Council on Foreign Relations (CFR), according to "Who's Who of the Elite". Thus, you can see how correct our repeated teaching is that the Illuminati loves to be investigated because they control the investigators; therefore, government officials will immediately call for an 'investigative' panel whose "findings" will always deflect real blame from officials in charge. Instead, the panel will find incompetence, greed, leadership failure, and/or "intelligence failure".
Did you know that the Pearl Harbor disaster was passed off as a "massive intelligence failure"? Listen to this bit of history:
NEWS BRIEF: "9/11: Another Pearl Harbor?", FlashClub.CH, Saturday, September 28, 2002
"Pearl Harbor and the attacks of 9/11 were both attacks that surprised and shocked the United States and people worldwide, and they both gave the U.S. a pretext and support by the people to enter into war. Both events, so goes the U.S. government's line, happened because of intelligence failures. After sixty years, the truth is slowly emerging how President Roosevelt and his staff tried to force Japan into a war with the US. The facts cannot be denied any longer as the FOIA documents are now open to the public, in which Lieutenant Commander Arthur McCollum, a U.S. Naval officer in the Office of Naval Intelligence in October 7, 1940, calls for eight provocations against Japan that would lead it to attack the U.S. ... intercept summaries were clear: Pearl Harbor would be attacked on December 7, 1941, by Japanese forces advancing through the Central and North Pacific Oceans. On November 27 and 28, 1941, Admiral Kimmel and General Short were ordered to remain in a defensive posture for 'the United States desires that Japan commit the first overt act'. The order came directly from President Roosevelt."


In fact, American plans to lure Japan into attacking began in 1915! Listen to historian Ralph Epperson report on this shocking truth:
"According to one historian, Charles C, Tansill, professor of diplomatic history at Georgetown University, war with Japan was planned as early as 1915. In a book entitled, "Pearl Harbor, Roosevelt and the Coming of the War", published by D.C. Heath and Company, Tansill makes this interesting observation: 'The policy of pressure upon Japan antedated [President Roosevelt's Secretary of War Henry] Stimson some two decades ... Under Woodrow Wilson, a three-pronged [diplomatic] offensive was launched against Nippon [Japan] in January, 1915 ..." (Ralph Epperson, "The Unseen Hand", p. 271-272).
On pages 272-278, Epperson traces how Roosevelt slowly maneuvered America into World War II, manipulating both Germany and Japan; while Germany refused to take any action that would provoke America to enter the war Roosevelt had promised his electorate they would never have to fight, Japan was foolish enough to strike Pearl Harbor.
But, when the Pearl Harbor 'investgative' panel returned its verdict as to how America could have been caught "unawares", the report cited an " intelligence failure", even though the planning to lure Japan into just such an attack had been continuing at the White House and State Department since 1915! Some things never change, do they? But, after all, when you have a strategy that works, why not continue? Now, do you see how important it was to the Illuminist global plan, to rewrite history in our Public School textbooks, so that the current generation of students will never learn the truth as to what happened in the past? If citizens are ignorant of history, leaders can continue to recycle past successful strategies.
C. Let us now review the week-long standoff between American forces and insurgents loyal to the Iranian radical cleric, Al-Sadr. He expertly hid his forces within a very sacred shrine and a 1,200-year cemetery which was almost as revered by Muslims. This tactic denied much of the American edge in firepower, because no one wanted to damage the shrine, lest such damage or destruction would set off incredible anger amongst all Muslims throughout the Middle East and the world. In the end, an agreement was reached whereby al-Sadr's militant forces were allowed to escape with their weapons, Sadr himself took advantage of the "clemency" program offered weeks ago by the Interim Iraqi Government, and American forces were said to be excluded from the city as the new policemen of the Interim Government took control of Najaf.
The bottom line was that this was a defeat for American forces and the Iraqi Interim Government, while it was a victory for al-Sadr.
NEWS BRIEF: "Militants leave shrine, accept peace deal to end Najaf fighting", USA Today, 8/27/2004
"NAJAF, Iraq (AP) — Militants filed out of the Imam Ali Shrine, closed the doors behind them and turned over the keys to Iraq's top Shiite cleric Friday, symbolizing their acceptance of a peace deal to end three weeks of devastating fighting in this holy city ... By Friday afternoon, dozens of Iraqi police and national guardsmen surrounded the shrine compound — many kissing its doors and weeping — as the government began to re-establish control over the Old City of Najaf ... U.S. forces still maintained their positions around the holy site, with tanks about 300 yards from the shrine and jet fighters flying overhead, but the fierce clashes of previous days had ended ... thousands of others were believed to be still armed, and some were seen pushing carts full of machine-guns and rocket launchers through a narrow alley."

"The peace plan, presented by al-Sistani on Thursday and accepted by the government and al-Sadr, calls for the cities of Najaf and Kufa to be declared weapons-free, for all foreign forces to withdraw from Najaf, and leave police in charge of security, and for the government to compensate those harmed by the fighting ... It gave the interim government control of the city, disentangled U.S. forces from the persistent violence here and let al-Sadr and his militants walk away free."
"But it also allowed al-Sadr to keep his militia, which fought with U.S. forces here in the spring and could take up arms again ... U.S. forces will remain in their current positions to ensure the cease-fire is implemented."
DEBKAfile Intelligence sounded the same theme:
NEWS BRIEF: "Al-Sadr Walks Away Free After Najaf Peace Deal", DEBKAfile Intelligence, 27 August 2004
"Rebel Sadr's militiamen begin handing in weapons as tens of thousands continue to stream into Najef's Ali Imam shrine for Friday prayers. Under the 5-point plan negotiated by Ayatollah Sistani with radical rebel Sadr overnight, rebel stronghold towns of Najef and Kufa were declared weapons-free, foreign troops leave, handing security to Iraqi police, compensation paid for damage of three-week conflict. DEBKAfile adds: US forces who fought the rebellion withdrew to edge of city. Not all militiamen had to hand in their weapons. Sadr walks free under the Allawi government amnesty."

This plan suspiciously sounds like the disaster at Fallujah, where American forces gradually crept up to assault positions with the militants, all the while pummeling them with munitions that included heavy quantities of depleted uranium munitions, especially from AC-130 gunships. Then, at the last minute, before the final American assault was to have begun, a sudden peace deal is reached whereby Iraqi forces replace American forces and a peace deal is struck. Today, however, American forces are forbidden to enter Fallujah, while militants roam freely and recruit soldiers to fight the Americans. Listen to one news source report the situation in Fallujah now.
NEWS BRIEF: "'We're paying the mujahideen not to shoot at us' ", news.telegraph,co.uk, June 3, 2004
"In Fallujah, the most restive city in the Sunni Triangle of Iraq, anti-American feeling is white-hot ... US marines pulled out last month and an Iraqi security force hastily formed from Saddam Hussein's old army moved in. The fighting was over as abruptly as it had begun, with US commanders lauding the peace deal ... But few on the ground share such optimism. There may be peace, but officers say Fallujah has simply been handed over to the insurgents. A US officer said: 'All we've succeeded in doing is paying off the mujahideen to stop shooting at us. There's a cauldron of hate out there and its going to boil over'. The town is currently a no-go area for US troops ..."
Will this peace deal in Najaf also result in a "cauldron of hate" building to a boil-over? Since the "peace" deal in Najaf is identical to the one in Fallujah, the end result is likely to be the same. Now, behind the facade of the Interim Government controlling Najaf, the insurgents will really be in control. If this kind of "victory" is achieved in very many more places, American forces may only control the roads in Iraq! If you think this sounds like Vietnam, you are correct.
II. To combat the "massive intelligence failure" suffered by the CIA prior to the 9/11 attacks, President Bush has drafted Executive Orders which dramatically increase the power, authority, and reach of the CIA.
NEWS BRIEF: "White House Drafts Intel Reform Orders", My Way News, August 26, 2004
" WASHINGTON (AP) - The White House has drafted executive orders aimed at implementing the Sept. 11 commission's recommendations for a more powerful intelligence director and a new national counterterrorism center. Bush administration and congressional officials said Thursday drafts of executive orders are circulating among an interagency group for approval. The orders would:
- Enhance the powers of the government's intelligence chief and create a national intelligence director.

- Form a national counterterrorism center, putting that office under the new intelligence director and giving the director the power to decide who runs it.

- Improve information sharing with directions aimed at facilitating the exchange information among intelligence agencies."
"One congressional official said an executive order being circulated would give the CIA director the title of national intelligence director, a position recommended by the 9/11 commission."
As always, whenever a government plan results in a "disaster", the remedy put forth always calls for more power for the government, and the American people never seem to catch on. But, this is typical of the Illuminati, as they have been using this technique for decades. Listen to Ralph Epperson in "Unseen Hand" as he describes this insidious nature of the plan, as President Hoover described them while he was still in office.
"Hoover, later in 1940, indirectly explained why he refused the support of the American business community. He saw inherent problems with government control over the business world:
* In every single case before the rise of totalitarian governments, there had been a period dominated by economic planners

* They exalted the state as the solver of all economic problems

* Directly or indirectly, they politically controlled credit, prices, production of industry, farmer, and laborer

* They devalued, pump-primed and deflated

* They met every failure with demands for more and more power and control [Page 268-9]
When a tactic works, try it again! Because the CIA was blamed for "massive intelligence failure" prior to 9/11, the Illuminist answer is to give it "more and more power and control". This tactic is being worked out time and time again in our Daily News. Watch for it.
III. President Bush suddenly revived his secret support for the Global Warming issue this past week. His administration's original support for this Clinton-style radical environmental falsehood was so little known that news reports called his position which was enunciated this week as a "U-Turn"! In fact, Bush was hounded so much by Conservatives two years ago when his officials originally announced support for Global Warming that he tried to distance himself from his adminstration's report.
Let us first review the current news story.
NEWS BRIEF: "Bush U-turn on climate change wins few friends", Mail & Guardian Online, 27 August 2004
"In a dramatic reversal of its previous position, the White House this week conceded that emissions of carbon dioxide and other heat-trapping gases were the only likely explanation for global warming ... Rob Gueterbock of Greenpeace (exults). 'Now they have finally accepted that CO2 is causing global warming, they have absolutely no excuse for not rejoining the Kyoto process. Every day they continue to stall will now be held to be criminally negligent by future generations'."
This action, backed by President Bush this time, really reveals his true position all along. Now, if Bush is re-elected, we will shake and shudder as he manuevers Congress into passing the economically disastrous Kyoto Accords [Read NEWS1520 to see how disastrous Kyoto is to an Industrial Economy].
Now, let us go back to two years ago, when President Bush had to beat a quick retreat when conservatives pounced all over him for a position paper issued by officials within his administration. Taking excerpts from NEWS1663, "President Bush Six-Stepping America Into The Global Warming Issue":
"NEWS BRIEF: "Climate Changing, U.S. Says in Report", By ANDREW C. REVKIN The New York Times, June 3, 2002
"In a stark shift for the Bush administration, the United States has sent a climate report to the United Nations detailing specific and far-reaching effects that it says global warming will inflict on the American environment. In the report, the administration, for the first time, mostly blames human actions for recent global warming. It says the main culprit is the burning of fossil fuels that send heat-trapping greenhouse gases into the atmosphere. But while the report says the United States will be substantially changed in the next few decades ... it does not propose any major shift in the administration's policy on greenhouse gases."
You may safely ignore the last phrase, " it does not propose any major shift in the administration's policy on greenhouse gases." Why? Because the Bush Administration is taking a safe, two or three-step process into getting the devastating Kyoto Accords accepted in America. What this pronouncement does is legitimize the issue in the minds of the people, getting substantial numbers to believe that mankind's industrial activity IS responsible for Global Warming (an unproved radical hypothesis). Then, once large numbers of Americans have succumbed to the propaganda that our industrial activities are destroying Mother Earth, the President can then introduce the more radical implementation proposals. This process is called the "Six-Step Attitudinal Change Plan"; if you have not read our NEWS1663 to see how this six-step plan is being used in this issue, please take the time to do so.
Rush Limbaugh was so mad in June, 2002, he called President Bush "George W. Al Gore". Bush beat a hasty retreat, blaming the issuing of the report as something "put out by the bureaucracy". But now, just before the GOP nominating convention is due to get underway, the Bush Administration more boldly comes out in support of the key Kyoto concept -- that human activity is responsible for Global Warming and must be curtailed. Once you get that concept fully in your mind, read our article on Hurricane Charley (NEWS1953), as this article is all about the final plan to curtail and control "human activity" on Planet Earth. You will be able to understand the final goal to which President Bush is pointing us.
IV. As the time for the GOP nominating convention draws near, President Bush and Vice President Cheney caused some real turbulent waves for voters who still think they are conservatives and/or Christian.
NEWS BRIEF: "Cheney Backs 'Freedom' for Gay Relationships", Drudge Report, August 24 2004
"During a rally in Davenport, Iowa on Tuesday, Vice President Dick Cheney was asked by a woman "What do you think about homosexual marriage?"
"Lynne and I have a gay daughter, so it's an issue our family is very familiar with. With the respect to the question of relationships, my general view is freedom means freedom for everyone... People ought to be free to enter into any kind of relationship they want to ... 'that's been a relationship that has been handled by the states. The states have made that fundamental decision of what constitutes a marriage."

For those of you who do not know, when a politician says that the states should decide whether to approve " homosexual marriage", that is the Gay - Lesbian position! Gays have been officially pushing for "States Rights" on this issue for over 4 years now. They believe they can, over time, get Gay Marriage or Civil Unions approved in every state of the Union. Therefore, when Cheney urges "States Rights" on this issue, he is backing the Gay - Lesbian official line.
Now, listen to what President Bush had to say on Larry King Live. Listen first to a Gay commentator chortle about Bush's "closet" pro-gay position, and then we shall give you the link to the Larry King Live transcript for that date.
NEWS BRIEF: "Dubya is for gay rights: The Wockner Wire", by Rex Wockner, 365Gay.com, August 25, 2004
"Every once in a while, George W. Bush slips up and reveals that he really doesn't share the radical right's antigay agenda. Yes, he sucks up to them, but he doesn't believe what they believe. It happened again Aug. 12 on CNN's Larry King Live.
Larry asked George, 'What about the union of gays'?"
"George responded: 'Well, that's up to states, you know. If states choose to do that -- in other words, if they want to provide legal protections for gays, that's great. That's fine. But I do not want to change the definition of marriage. I don't think our country should -- from the traditional definition of marriage that's between a man or a woman ... And I want to say something about this debate. It is a debate that must be conducted with the greatest respect for people. And that my judgment -- I think our society is great because people are able to live their lifestyles, you know, as they choose or as they're oriented."

How about that? Bush thinks it is "great" for states to provide more legal protection for gays than for straight people. Further, he does not want to change the definition of marriage, but he wants to start the "debate" that, according to the principles of the Six-Step Attitudinal Change Plan, will ultimately -- over a period of time -- change the values and attitudes of the great majority of American citizens. [Read NEWS1055 for details as to how this plan is invisibly changing Americans].
But, President Bush is not done! He then proceeds to say that he wants to abolish inheritance taxes so that gays can inherit their partner's estates!
"You know, people have said to me, well, if you're gay, you can't inherit because -- and you don't get the exemption from income tax. Well, my answer there is get rid of the inheritance tax forever, the death tax, which I'm trying to do. And there are ways to make sure gays have got rights. And you can do so in the law." [Ibid.]

This Gay writer is so enthused about his discovery of the true George Bush that he exclaims:
"... it's nice to know he's not a crazed, right-wing, fundamentalist-Christian gay-hater himself. And it's nice that he periodically let's that fact slip out." [Ibid.]
Nuff said! Evangelical Christian voters, are you paying attention?
Oh, yes, here is the link to the CNN Larry King Live transcript for that night - http://www.cnn.com/TRANSCRIPTS/0408/12/lkl.00.html
V. After weeks of hitting Kerry on his Vietnam War record, President Bush found himself to be in an embarassing situation! He had to recant!
NEWS BRIEF: "Bush: Kerry tells truth: 'Should be proud' of Nam role", by Richard Sisk, New York Daily News, August 27, 2004, http://www.nydailynews.com/08-27-2004/news/politics/story/226334p-194411c.html
"WASHINGTON - President Bush conceded yesterday that he does not believe John Kerry lied about his war record, but still refused to condemn a TV ad run by a group of veterans that say the senator did. 'I think Sen. Kerry should be proud of his record', Bush said in an interview posted on the New York Times Web site last night. 'No, I don't think he lied'."
Can you believe this turn of events? The news nearly every day this week seemed to be building toward this kind of a climax. First, a commander of another boat in the same vicinity on the same day when Kerry saw his combat, suddenly broke his silence this past week, saying he finally was being forced to break his silence on this matter, because the "Swift Boat" campaign was telling such a big lie against Kerry.
Then, an article appeared in Yahoo in which the claim was boldly stated that the "Swift Boat" people had lied about their claims that Kerry was not deserving of his medals. What made this story so embarrassing was that the author of the Swift Boat claim had told President Richard Nixon in 1971 that he was in Cambodia in action at the time ("Swift Boat Writer Lied on Cambodia Claim", Yahoo News, August 25, 2004, http://news.yahoo.com/news?tmpl=story&cid=694&u=/ap/20040825/ap_on_el_pr/kerry_critic_swift_boats_1&printer=1)
This Yahoo article finished with two sentences pertinent to our discussion: "... Kerry accused the swift boat group of being a 'front group' that was doing Bush's dirty work. The Bush campaign denies any involvement with Swift Boat Veterans for Truth." [Ibid.]
Finally, just a couple of days ago, a Presidential lawyer was forced to resign because it had been discovered that he had legally advised the "Swift Boat Veterans for Truth." Listen:
NEWS BRIEF: "Lawyer Advising Vets Quits Bush Campaign", My Way News, August 25, 2004
"WASHINGTON (AP) - One of President Bush's top lawyers resigned from his campaign Wednesday, a day after disclosing that he had given legal advice to a veterans group airing TV ads challenging Democrat John Kerry's Vietnam War service. The guidance included checking ad scripts ... The Kerry campaign portrayed Ginsberg's departure as another sign of ties between the Bush campaign and the veterans group, which has been airing ads accusing Kerry of exaggerating his Vietnam record ... A senior House Democrat, Michigan Rep. John Dingell, sent a letter asking Attorney General John Ashcroft to investigate the possible 'illegal coordination' between the two."
While it is laughable to think that Attorney General John Ashcroft is actually going to "investigate" President Bush, the very act of a Congressman asking the Justice Department to investigate, points up the reality that such a connection is highly illegal. Once again, we see President Bush taking action or allowing action to be taken in his organization that results in lies and more lies, and then cover-up.
Evangelical Christian voters, are you paying attention?
For the record: Cutting Edge does not recommend that any Christian voter waste their vote for President this year. We have no choice this election. Both President Bush and Senator John Kerry are lifetime Adepts in that Satanic, Masonic secret society, Skull & Bones. Kerry's policies are virtually identical to Bush's, especially on key issues. I personally have not voted for President since 1988. By the time 1992 election rolled around, I realized from my occult studies that both Bush, Sr. and Clinton were members of equally bad secret societies (Skull & Bones for Bush, Sr., and Rhodes Society for Clinton). Since then, I have voted for state and local issues, but not for President.
VI. President Bush is going to resort to shenanigans during the GOP convention, antics blatantly designed to make him appear tough. But, why should we be surprised, for Bush landed on the aircraft carrier on May 1, 2003, to declare the Iraqi war over, dressed as a combat pilot!
NEWS BRIEF: "W wants to bond with Bravest", New York Daily News, August 26, 2004
"WASHINGTON - President Bush wants to watch the Republican convention from a New York City firehouse and "bond" with the city's Bravest, officials said yesterday. California Gov. Arnold Schwarzenegger is also scouting out firehouses so he can watch it with the heroes of 9/11. 'Both Bush and Schwarzenegger want to bond with city firefighters', said one city official who asked not to be named. FDNY spokesman Frank Gribbon said, 'The President of the United States is welcome in any fire facility in the city'. The President intends to watch Wednesday night when Vice President Cheney addresses his party. Bush takes the stage on Thursday night."
Madison Avenue has clearly taken over this campaign! Truly, this stunt speaks to the shallow emotional and intellectual level of the average voter today. Only a very shallow person would be impressed by this "manno-a-manno" display! It is no wonder that the electorate is so deceived and so blind.
VII. As expected, the Partial-Birth Abortion "Ban" was overturned as unconstitutional by a Federal Judge.
NEWS BRIEF: "Late-term abortion ban halted: Second federal judge finds Partial-Birth Abortion Ban Act unconstitutional", By Larry Neumeister / Associated Press, reprinted by Detroit News, August 27, 2004
"NEW YORK -- A federal judge declared the Partial-Birth Abortion Ban Act unconstitutional Thursday in the second such ruling in three months -- even though he called the procedure 'gruesome, brutal, barbaric and uncivilized'. U.S. District Judge Richard C. Casey -- one of three federal judges across the country to hear simultaneous challenges to the law earlier this year -- faulted the ban for not containing an exception to protect a woman's health, something the Supreme Court has made clear is required in laws prohibiting particular types of abortion."
I find it highly interesting that this court decision occurred so close to the Republican Nominating Convention that President Bush can get a lot of credit for fighting for this Christian side on this issue -- "at least he tried". You can expect that some of the more "conservative" speakers at the convention will rail against this court decision and praise President Bush for his "courageous" leadership for trying to get this ban passed. Bush might even mention this subject during his acceptance speech.
Predictably, the only response to this decision printed in this article was pro-abortion:
"Louise Melling, director of the ACLU's Reproductive Freedom Project, said her group was thrilled by the ruling. 'We can only hope as we have decision after decision after decision striking these bans, saying they endanger women's health, that the legislatures will finally stop', she said."
"Casey, who was appointed to the bench by President Clinton in 1997, was considered by some observers to be the best legal hope for the law's supporters 'We were on pins and needles on this one', said Gloria Feldt, president of Planned Parenthood Federation of America. 'The judge was very aggressive in his questioning and very transparent in his articulation of his personal views on the matter. Fortunately, he chose to uphold the law." [Ibid.]
In case you do not remember, Cutting Edge warned that this Partial Birth Abortion Ban was so deceptively written that it actually legalized this barbaric procedure! This article was written in cooperation with a practicing obstetrician who owns his own business. He is a Born Again Christian. This article is NEWS1829.
VIII. Remember the embarrassing revelation that Senator Ted Kennedy was nearly refused permission to fly on five separate occasions because his name was very close to that of a "known terrorist". What was the government's response? To take over control of the "No Fly List"! Again, we see the strategy of demanding even more powers in response to a failure.
NEWS BRIEF: "Government to Take Over Terrorist Watch Lists From Airlines, but Questions Remain", Cox.net, 08-27-2004
"WASHINGTON -- The government will take over the task of checking the names of airline passengers against terrorism watch lists, saying it can do a more comprehensive and secure job than carriers. Privacy advocates, who scuttled an earlier plan to screen airline passengers, said they weren't sure the new system was much better. 'We remain puzzled over how the program will work and believe that several of the most basic problems with the original proposal remain', said LaShawn Warren, a legislative counsel with the American Civil Liberties Union."
Despite the fact that this system would not have prevented any of the Muslim highjackers from boarding their planes on the morning of 9/11, this campaign of monitoring average American citizens continues to go forward. Despite the fact that none of the highjackers was a Caucasian grandmother confined to a wheelchair, this system checks just those kinds of people, as I have personally seen on more than one occasion. And despite the fact that this type of close control over the movements of people is required by every totalitarian government in history, this program moves forward.
Instead of really addressing the issue as to how a Ted Kennedy could really be suspected as being a "terrorist", and either totally revamping the system or abolishing it altogether, the government "solves" the problem by taking over this flawed program! Usually, over the years, discerning Americans have punned to themselves, "if you want to really mess things up, ask the government to get involved".
But, like Ralph Epperson noted above, the government response to a disaster is to demand more power and more control! When will the American people finally wake up? Probably when they are staring out of their bars in a government political prison [See "Barbed Wire Over America: God's Final Warning" video]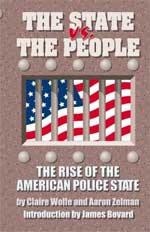 IX. In the same vein, Civil Libertarians are rightfully upset this week because the Bush Administration acted in one more instance in a threatening, dictatorial manner.
NEWS BRIEF: "Civil libertarians decry police intelligence squads", Scripps Howard News Service, August 24, 2004, http://www.knoxstudio.com/shns/story.cfm?pk=RIGHTS-08-24-04&cat=AN
"The federal government is pushing police departments across the country to rebuild intelligence units to track terrorist activities. But civil libertarians say the squads are actually monitoring the activities of anti-war organizations and other legitimate protesters in thinly disguised efforts to suppress dissent at a time when many Americans are questioning the war in Iraq. Christopher Pyle, a professor of politics at Mount Holyoke College in Vermont, said the U.S. government is repeating mistakes made during the Vietnam war, when the Nixon administration secretly gathered personal information on more than 1 million people in hopes of stifling dissent. Pyle, a former U.S. Army intelligence agent who blew the whistle on the secret program in nationally televised Senate hearings on the Vietnam-era activities in 1970, said the federal government is hampering its own efforts to root out al Qaeda cells in the United States by concentrating on political dissenters.
" 'I don't know of one member of al Qaeda who has been found to have been active in political groups in the United States', said Pyle .. In the wake of the 9/11 attacks, the federal government has persuaded state and local governments to rebuild anti-terrorism squads. Under the Joint Terrorism Task Force program, provisions of the Patriot Act permit the CIA and FBI to train police in handling national security issues, and the investigations by local police are supervised and coordinated by the local special FBI agent in charge. The FBI and local police assigned to the task force operations are expressly forbidden to tell the press any information about their activities.
"But some of what local and state police are doing clearly goes beyond terrorist activities, and there have been cases where local police have begun monitoring the activities of local peace groups, a Quaker committee in Chicago, and animal rights activists campaigning to stop people from wearing fur coats. In San Diego, an undercover agent working for the Fresno Sheriff's Department infiltrated the antiwar group Peace Fresno, a low-key organization composed of local social workers and teachers."
Is America becoming a police state? Since September 11, 2001, the question has become more urgent. When do roving wiretaps, random checkpoints, mysterious "detentions," and military tribunals cross over from being emergency measures to being the tools of a government permanently and irrevocably out of control? And, with the purpose of repressing citizens rather than protecting against "terrorists"?
The answer is somber: America has become a police state. Since 9/11, two Patriot Acts have been passed which give the Federal Government as much control as Stalin and Hitler wielded in their respective countries; further, on paper, Americans have as few rights and freedoms as did the Russians and Germans during the Stalin-Hitler era. Yet, most Americans remain asleep because these draconian laws have not been enforced -- yet.
The time is coming quickly when that situation will change. Once Israel goes into an annihilating war with her Arab neighbors, watch carefully, for the planned panics and the other planned wars will quickly follow suit. At that time, these terrible laws will be enacted and American dissidents will be rounded up. Remember, the ultimate goal for this entire plan is to reorganize the world into a global economy, religion, and government, so that Antichrist may arise to take control -- just as prophecy foretells.
And, in this global system, there is absolutely no room for a government whose citizens are still electing their leaders. All elective governments must fall. That is the plan and these stories just illustrate how close we are to that final point.
---------- New Articles Posted ----------
* "HURRICANE CHARLEY ABRUPTLY, UNEXPECTEDLY CHANGED COURSE, STRIKING PUNTA GORDA AREA, A MAJOR U.N. BIODIVERSITY AREA WHERE NO HUMANS WILL BE ALLOWED TO LIVE! Updated 8-27-04 - Just as Hurricane Isabel struck a major U.N. Biodiversity area last year, Hurricane Charley precisely struck a major Biodiversity area when it ploughed into Punta Gorda. Government is still using "Weather Modification" capability to convince people there are just some areas they cannot be allowed to live. - http://www.cuttingedge.org/news/n1953.cfm
* "FROM WACO TO 9/11 -- UNDERSTANDING THAT OUR GOVERNMENT DOES NOT HAVE THE BEST INTERESTS OF ITS CITIZENS AT HEART AND MAY EVEN DELIBERATELY KILL THEM" -- Americans skeptical of government complicity in the attacks of 9/11 would have less trouble believing this truth were they more aware of the government's role in the planning and execution of the fiery military attack on Waco on April 19, 1993, in which 86 men, women, children and babies were killed. -- http://www.cuttingedge.org/news/n1952.cfm
* "The Greek Olympics: From mythical dreams to sobering realities", by Berit Kjos - Athena, the goddess of wisdom, is the protector of this congested Olympic city, now protected by 70,000 troops and a sobering array of sophisticated battle gear - http://www.cuttingedge.org/articles/db040.htm

* "VULTURES -- BIRDS THAT FEED ON CARRION -- ARE SUDDENLY INCREASING DRAMATICALLY IN ISRAEL BECAUSE ISRAELIS ARE FEEDING THEM, CARING FOR THEM" -- This is another sign of the coming End of the Age -- http://www.cuttingedge.org/news/n1951.cfm

---------Conclusion----------------"He Himself hath suffered being tempted." [Hebrews 2:18]
It is a commonplace thought, and yet it tastes like nectar to the weary heart--Jesus I was tempted as I am. You have heard that truth many times: have you grasped it? He was tempted to the very same sins into which we fall. Do not dissociate Jesus from our common manhood. It is a dark room which you are going through, but Jesus went through it before. It is a sharp fight which you are waging, but Jesus has stood foot to foot with the same enemy. Let us be of good cheer, Christ has borne the load before us, and the blood-stained footsteps of the King of glory may be seen along the road which we traverse at this hour. There is something sweeter yet--Jesus was tempted, but Jesus never sinned. Then, my soul, it is not needful for thee to sin, for Jesus was a man, and if one man endured these temptations and sinned not, then in His power His members may also cease from sin. Some beginners in the divine life think that they cannot be tempted without sinning, but they mistake; there is no sin in being tempted, but there is sin in yielding to temptation. Herein is comfort for the sorely tempted ones. There is still more to encourage them if they reflect that the Lord Jesus, though tempted, gloriously triumphed, and as He overcame, so surely shall His followers also, for Jesus is the representative man for His people; the Head has triumphed, and the members share in the victory.
Fears are needless, for Christ is with us, armed for our defence. Our place of safety is the bosom of the Saviour. Perhaps we are tempted just now, in order to drive us nearer to Him. Blessed be any wind that blows us into the port of our Saviour's love! Happy wounds, which make us seek the beloved Physician. Ye tempted ones, come to your tempted Saviour, for He can be touched with a feeling of your infirmities, and will succor every tried and tempted one. [C.H. Spurgeon, "Morning and Evening Devotions"; Emphasis added]
=======================================================
May Jesus Richly Bless You,
David Bay, Director
866-909-2850 Toll Free Customer Service - Order Line
803-356-2850 Toll Free Customer Service - Order Line
803-356-2860 Fax