For thousands of years most of us have either had or still hold to misconceptions, myths, legends, or traditions about angels and our own reality. In this study we will deal with these fascinating entities.
And when the servant of the man of God was risen early, and gone forth, behold, an host compassed the city both with horses and chariots. And his servant said unto him, Alas, my master! how shall we do? And he answered, Fear not: for they that be with us are more than they that be with them. And Elisha prayed, and said, LORD, I pray thee, open his eyes, that he may see. And the LORD opened the eyes of the young man; and he saw: and, behold, the mountain was full of horses and chariots of fire round about Elisha.
2 Kings 6:15-17 -- A hidden army of protection: A reality that is normally hidden from our view. But are they real? What are the discoveries on the advance of science that may shed light on our understanding of them?
For thousands of years most of us have either had or still hold to misconceptions, myths, legends, or traditions about Satan and the 'underworld'.
Volume two of a two part series, this DVD deals with these and many of the questions you may have such as: 1) What is Hell, Hades and Gehenna?
2) How do Demons differ from Angels and what's their limitations and agenda?
5) How do we prepare ourselves through Spiritual hygiene and the Armor of God?
Join Dr. Chuck Missler in the Koinonia Institute Briefing Room at The River Lodge, New Zealand, breaking through misinformation and misconceptions about Angels and insights into the Invisible War. This DVD contains 2 hours of teachings -- http://www.cuttingedge.org/detail.cfm?ID=2457
---
---------- This Week's Hot News -------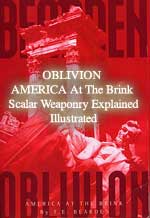 I. Editorial screams: Evacuate New Orleans now!
President Bush gave New Orleans the "kiss of death" in December, 2005. The city now awaits its execution from the next big hurricane.
NEWS BRIEF: "Giving up on New Orleans", Los Angeles Times, December 6, 2005
"We may as well abandon the Big Easy because the White House is killing a plan to protect the city from the next Katrina. AS WE NEAR the 100-day mark since Hurricane Katrina hit, it's time we ended our national state of denial and abandon New Orleans for good."
"We should call it quits not because New Orleans can't be made relatively safe from hurricanes. It can be. And not because to do so is more trouble than it's worth. It's not. Instead, the hammers and brooms and chain saws should all be put away and the city permanently boarded up because the Bush administration has already given New Orleans a quiet kiss of death."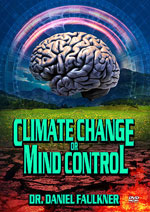 Notice the date on which this editorial was posted: December 6, 2005. We posted this article then and reported the conclusions of the author. At the time, we believed this article was confirmation of our belief that New Orleans was planned to be part of the "Re-wilding" program called for by the United Nations Biodiversity Treaty. Please take a few moments to read NEWS2070, entitled, "RE-WILDING" OF NEW ORLEANS APPEARS TO BE IN FULL SWING AS HOMELAND SECURITY ANNOUNCES THE SEIZURE OF A DEVASTATED, DROWNED CITY ALREADY UNDER MARTIAL LAW".
We explain this "Re-wilding Plan" in our newest DVD, "Climate Change or Mind Control".
Now, let us return to our featured news story.
"Katrina destroyed the Big Easy -- and future Katrinas will do the same -- because 1 million acres of coastal islands and marshland vanished in Louisiana in the last century because of human interference. These land forms served as natural 'speed bumps', reducing the lethal surge tide of past hurricanes and making New Orleans habitable in the first place. A $14-billion plan to fix this problem -- widely viewed as technically sound and supported by environmentalists, oil companies and fishermen alike -- has been on the table for years and was pushed forward with greater urgency after Katrina hit. But the Bush administration has turned its back on this plan."
President Bush never did fund the environmental plan to restore the coastal islands and marshlands. Today, New Orleans is a "sitting duck" for another huge hurricane. And, today, Isaac is bearing down upon New Orleans and is forecasted to be as powerful as Katrina!
At this point, we wish to remind you that hurricanes are part of the Illuminati Plan to overthrow our existing Industrial Civilization so the New World Order can be established.
But, you protest, how can man control weather systems like hurricanes? Listen to the block-buster revelation from Defense Secretary William Cohen in August, 1998:
"Others (foreign scientists) are engaging even in an eco-type of terrorism whereby they can alter the climate, set off earthquakes, volcanoes remotely through the use of electromagnetic waves."
Obviously, if scientists using electromagnetic waves can "alter the climate", they must control the weather systems. And, they do. Please take a moment to read the articles in our Weather Control Section before continuing.
The "electromagnetic waves" which foreign scientists use to control the weather is "Scalar Weaponry" as explained in the book, "Oblivion", shown above. Since Russian scientists achieved full control over weather systems in 1986, our storms have been increasing in size, intensity, and numbers. I should hasten to add that these Russians are controlled by the global Illuminati Plan.
Now, let us return to our featured news story as the author is arguing that New Orleans should be evacuated.
"No amount of levee building or stockpiles of bottled water will ever save New Orleans until the barrier shoreline is restored. Just since World War II, an area the size of Rhode Island has become submerged between New Orleans and the Gulf of Mexico, most of it marshland. Every 2.7 miles of marshland reduces a hurricane surge tide by a foot, dispersing the storm's power. Simply put, had Katrina struck in 1945 instead of 2005, the surge that reached New Orleans would have been as much as 5 to 10 feet lower than it was."
The plan conceived in the aftermath of Hurricane Katrina was to rebuild the marshes and the the barrier shoreline. But, President Bush refused to fund this plan. "So stop the repairs. Close the few businesses that have reopened. Leave the levees in their tattered state and get out. Right now. It's utterly unsafe to live there."
"As someone who dearly loves New Orleans, it pains me immeasurably to call for this retreat. I mean what I say. Shut the city down. To encourage people to return to New Orleans, as Bush is doing, without funding the only plan that can save the city from the next Katrina is to commit an act of mass homicide."
Today, seven years later, another hurricane is bearing down upon New Orleans. Will the city be permanently "re-wilded" this time? (See detailed map of Isaac's path)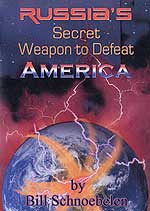 DVD
II. Isaac is already huge, but now she is strengthening.
NEWS BRIEF: "Isaac on verge of becoming hurricane", CBS News, August 28, 2012
"CHAUVIN, La. - Isaac was on the verge of ballooning into a hurricane Tuesday that could flood the coasts of four states with storm surge and heavy rains on its way to New Orleans, where residents hunkered down behind levies fortified after Katrina struck seven years ago this week ... Forecasters warned that Isaac was a large storm whose effects could reach out 200 miles from its center. Water may be worse than wind ... "
Residents of New Orleans are hunkering down, preparing for a strong storm.
NEWS BRIEF: "7 years after Katrina, NOLA braces for Isaac", CBS News, August 26, 2012
"On August 29, 2005, Hurricane Katrina made landfall along the Mississippi-Louisiana border, forever changing the region and the way officials react to incoming storms. With Tropical Storm Isaac now projected to potentially hit the area on almost the exact same day of the month - probably as a hurricane - the lessons from the disaster that followed Katrina have not been lost. Local officials are taking an extremely cautious approach to weather threats."
"Both Mississippi Gov. Phil Bryant and Louisiana Gov. Bobby Jindal have declared a state of emergency in their states as Isaac's path moved west of the Florida Keys. Jindal suggested Sunday that people leave low-lying parts of coastal parishes .... New Orleans Mayor Mitch Landrieu declared a state of emergency Sunday afternoon...."
The mayor also noted that contingency plans are in place to evacuate the city.
"Landrieu said that for now, he expects New Orleans residents to shelter in place. But he says that if New Orleans is evacuated, there won't be any shelter."
Let us hope and pray that Isaac will not be strengthened to a Category 5 storm. Loss of life could be substantial.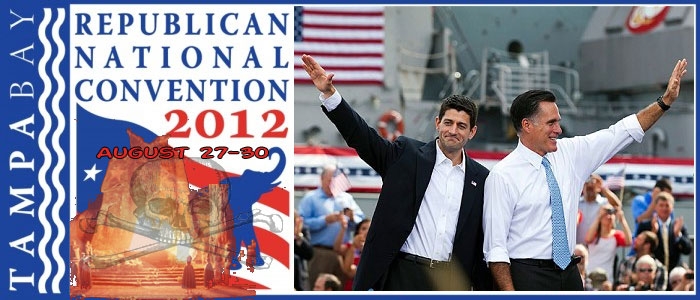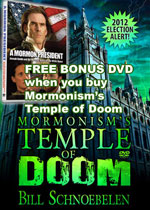 III. Mitt Romney has chosen a perfect spokesperson for the Mormon Church in this campaign.
He has chosen a woman, black and with a surname of "Love"!
NEWS BRIEF: "Mia Love, Black, Mormon, Woman, Republican Running For Congress In Utah, Prepares For RNC Speech", Huffington Post, August 28, 2012
"SALT LAKE CITY, Aug 27 (Reuters) - Rock star. Novelty. Myth-buster. Surprise."
"That's how some pundits describe Mia Love, a Republican congressional nominee in Utah who is upending stereotypes about the state and its predominant faith. A rising star and mayor of a small Utah city, she will have a brief prime-time speaking role on Tuesday at the Republican convention."
What kind of impact has Mia Love already made on the Utah political scene?
"Love, 36, is a black Mormon in a deeply conservative state where her race makes up less than 3 percent of the population. If she bests the popular, right-of-center Democratic incumbent, Jim Matheson, in November, Love would be the first black, conservative woman elected to the U.S. House of Representatives .... In 2010, she was the first black woman elected as mayor of a Utah city."
Should Mia Love perform well in her prime-time speech before a national audience and should Mitt Romney win the Presidency, she could very well receive such an increase in popularity in Utah that she might actually ride into office on Mitt's coattails!
The stakes for the Mormon Church are even higher. Mia Love is perfect cover for the 150+ years of Mormon paganism, sexism (polygamy) and racism (until the 1970's). Do not forget; until the 1970's, Mormonism taught that blacks were an inferior race and that their black skin was a curse from God.
Mia Love might make American voters forget that inconvenient truth!
---
Price Break on "Wide Is The Gate", Vol 1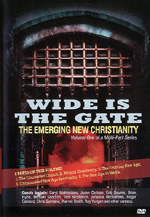 "The Emerging New Christianity, A Paradigm Shift", Volume One - Regularly $39.99, Now Only $29.99
Video is 3 hours, 20 minutes
A look into the invasion of the old New Age Movement in today's Post Modern Church. Today's new brand of Christianity has a different gospel and is targeting thousands of the younger generation with a so-called hip, cool, experiential spirituality, much of which is embracing the mysticism of Roman Catholicism with its ecumenical philosophy of uniting people from all faiths to work together and bring about a new world of peace and harmony.
The dangerous result of this new spirituality in the church is bringing about the rise of today's "Christianized" occultism. Through modern marketing techniques and business management skills a global agenda of faith, commerce and government is being orchestrated for churches to partner with other faiths for world peace and unity. This man made utopia will usher in the reign of Antichrist and his kingdom
3 hours 20 minutes of exciting revelation about the true direction of the Christian Church today, the church whom Jesus will spew out of His mouth!
http://www.cuttingedge.org/detail.cfm?ID=2336
Volume 2 Is Now Back In-Stock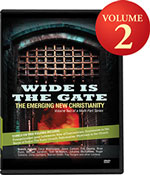 "Wide Is The Gate DVD: Vol Two"

"Emerging Christianity In The Post-Modern Church"

In Volume 2 of 'Wide Is The Gate', Caryl Matrisciana specifically addresses many of the numerous areas in today's church in which Satan has infiltrated into the churches of today.

Now in stock.

Examples are:
Environmentalism, Global Warming and Mother Earth
Progressive Christianity - merging with Leftist Politics
Kingdom Now, Dominionism now in Mainline Christianity
Ecumenical Movement now uniting Evangelical Protestants and Roman Catholics to further the One World Religion
The Social Gospel, being promoted by Youth Outreach and Evangelicals
Chrislam, melding Islam with Christianity
Replacement of Israel by the Church; and many more

When you understand the true apostate condition of today's 'christian' church, you will understand how Jesus can declare 'I will spew you out of My mouth"! And, you will understand the lateness of the prophetic hour

3 hours, 36 minutes long -- http://www.cuttingedge.org/detail.cfm?ID=2451
---
66% to 75% Discounts Off 80 DVD Titles
Variety is good; price is EXCELLENT!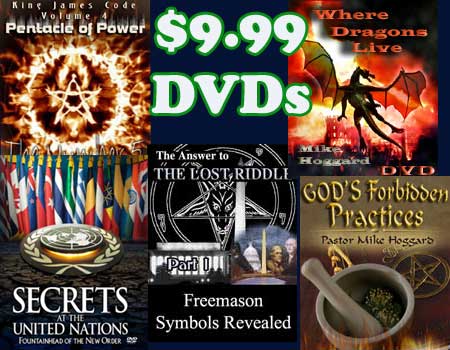 DVD Value Priced Category $9.99
Regular Retails Up To $40, Dual Disc Sets
We have even more savings for YOU!
Regular Retails Up To $30 - Single Disc DVD's
26 28 Titles From Which To Choose
---
"Climate Change or Mind Control?"
NEW DVD by Dr. Daniel Faulkner
Is our Earth warming? YES!
Is our Earth cooling? YES!
Are man's activities the cause of this warming and cooling? NO!
Professor Dr. Daniel Faulkner of Physics and Astronomy, at the University of South Carolina, reveals how false the alarms over Global Warming and Global Cooling truly are by speaking in layman's terms that all of us can understand. Dr. Faulkner examines the history of warming and cooling trends over the past 1,000 years and proves that this current alarm is a propaganda exercise designed to scare us into a Global Government.
Faulkner then shows us the exact propaganda techniques that Mass Media is using to control our minds so that vast numbers of people can believe in a global problem that simply does not exist. You and I and the people of the world are the intended victims of a very slick propaganda exercise!
Over 1 1/2 hours, shipping Wednesday, 8/22. http://www.cuttingedge.org/detail.cfm?ID=2450
---
New Headline News Articles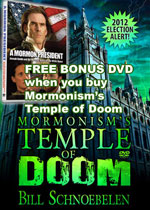 "Presidential Election 2012"
Challenge To ALL Evangelical Christians Who Are About To Vote For Mitt Romney As "The Lesser of Two Evils"
After discovering Romney's unchristian public record, can you really justify to Jesus that you voted for him? Why suffer loss of reward by casting a vote for either one of these candidates?
"If there come any unto you, and bring not this doctrine, receive him not into your house, neither bid him God speed: For he that biddeth him God speed is partaker of his evil deeds."; Parallel Bible, KJV/Amplified Bible Commentary)

"Are we REALLY faced with the choice of "Lesser of Two Evils"?


How would Jesus have voted? Which Party Would He Have Considered The "Lesser of Two Evils"? Pharisee or Sadducee; Democrat or Republican; Obama or Romney; Baphomet or Baal?

We have attempted to prove to you that the Democrat Party and the Republican Party are equally evil, as they pursue an equally evil plan to bring the world into the Kingdom of Antichrist, also known as the "New World Order".
Thus it follows that the men in top leadership of each party are equally evil.
Evangelical Christians have no idea whatsoever of the intrinsically evil nature of the Republican Party. They have thoroughly convinced by Evangelical "wolves in sheep's clothing" that a goodly number of top Republican leaders are Christian. Such Evangelicals have been as completely deceived as the Apostle Paul warned:
"For such men are false apostles, spurious, counterfeits, deceitful workmen, masquerading as apostles, special messengers of Christ (the Messiah). And it is no wonder, for Satan himself masquerades as an angel of light; So it is not surprising if his servants also masquerade as ministers of righteousness..." (2 Corinthians 11:131-5; Parallel Bible, KJV/Amplified Bible Commentary)
This article is a clarion call for Evangelical Christians to wake up to spiritual reality and to "vote their conscience" when they enter the voting booth!
---

Purchase a 1-Year Subscription, you may select 1 FREE gift
Purchase a 2-Year Subscription, you may select 2FREE gifts
Purchase a 3-Year Subscription, you may select 3 FREE gifts
Purchase a 4-Year Subscription, you may select all 4 FREE gifts
We have changed our FREE gifts available to you when you subscribe to Headline News, adding two Pastor Hoggard DVD's to the Seminar Tapes and the Radio Collection CDROM.
---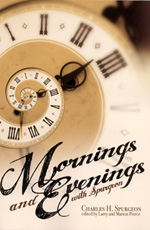 --------Concluding Inspiration ---------"He that watereth shall be watered also himself." Proverbs 11:25
We are here taught the great lesson, that to get, we must give; that to accumulate, we must scatter; that to make ourselves happy, we must make others happy; and that in order to become spiritually vigorous, we must seek the spiritual good of others. In watering others, we are ourselves watered. How? Our efforts to be useful, bring out our powers for usefulness. We have latent talents and dormant faculties, which are brought to light by exercise. Our strength for labour is hidden even from ourselves, until we venture forth to fight the Lord's battles, or to climb the mountains of difficulty.
We do not know what tender sympathies we possess until we try to dry the widow's tears, and soothe the orphan's grief. We often find in attempting to teach others, that we gain instruction for ourselves. Oh, what gracious lessons some of us have learned at sick beds! We went to teach the Scriptures, we came away blushing that we knew so little of them. In our converse with poor saints, we are taught the way of God more perfectly for ourselves and get a deeper insight into divine truth. So that watering others makes us humble. We discover how much grace there is where we had not looked for it; and how much the poor saint may outstrip us in knowledge. Our own comfort is also increased by our working for others. We endeavour to cheer them, and the consolation gladdens our own heart. Like the two men in the snow; one chafed the other's limbs to keep him from dying, and in so doing kept his own blood in circulation, and saved his own life. The poor widow of Sarepta gave from her scanty store a supply for the prophet's wants, and from that day she never again knew what want was.
Give then, and it shall be given unto you, good measure, pressed down, and running over.
---
Directory of all news articles
Free Radio Transcripts

Free Headline News Archives

Freemasonry

What Saith Rome

Teachings from the Catechism

Bookstore

Meet the Staff

Weather Control


May Jesus Richly Bless You,
David Bay, Director
866-909-2850 Toll Free Customer Service - Order Line
803-356-2850 Customer Service - Order Line - For Out of Country Customers
803-356-2860 Fax