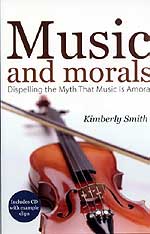 "Music and Morals: Dispelling The Myth That Music Is Neutral"
w/FREE CD Giving Examples of Moral and Immoral Music
---
"KJV Audio Bible - Entire Bible on CD" - Dramatized Reading by Stephen Johnson
Regularly $99.95
On Sale $74.95
You Save $25.00
This Audio Bible combines Stephen Johnston's rich narration with the voices of dozens of award-winning actors, sound effects, and background music.
High-quality CD's feature state-of-the-art digital recordings
Also available:
"KJV Audio Bible On Audio CD - Entire Bible Voice Only" - Stephen Johnson
Regularly $99.95
On Sale $74.95
You Save $25.00!
---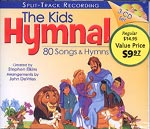 The Kids Hymnal
Sing Along Music Set -- 3 CD's
Split-Track
On Sale For Only $9.97
You Save Nearly $5.00, or 33%
Your child will love these Christian hymns written just for children. Here are 80 beloved hymns, praise songs, worship favorites, Scripture Songs, and Sunday School songs, presented in a kid-friendly way
"Split Track" feature is also very key. One track is instrumental music only, so the child can sing along, while the second track is instrumental music with a child singing each song.
Listen to a sample medley of three songs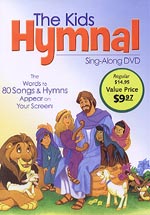 Regularly $14.95
On Sale For Only $9.97
You Save Nearly $5.00, or 33%
The lyrics of all songs appear on your TV screen, along with coordinating background to liven up children's singing or family fun times at home
Great Homeschooling Resources!
---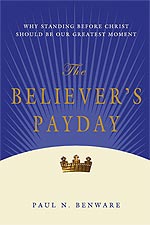 Why Standing Before Jesus Should Be Our Greatest Moment!"
Reversing unfounded fear of Jesus' "Bema Seat" judgment of believers
---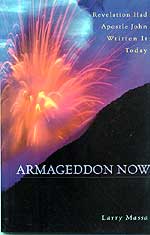 "Armageddon Now"
Thorough Knowledge of Modern Weaponry Reveals Mysteries of The Book of Revelation
"Revelation Had The Apostle John Written It Today"
---
DVD
"The Demonic Psychological Seduction of Christianity"
by Dr. Martin Bobgan
Psychotherapy with its underlying psychologies is one of the biggest and most demonic deceptions in the church today. It has given Americans and even Christians a new way of thinking. It has turned our country and our churches into a therapeutic culture of the self, rather than genuine Christians whose mind is off the self and on the Savior.
---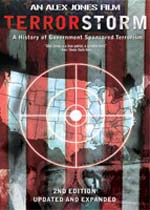 DVD
"Terror Storm 2": Government Created Terror Attacks
Dynamic New DVD by Alex Jones
---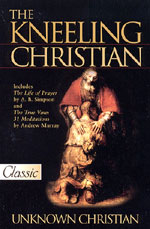 "Kneeling Christian, Life of Prayer, True Vine"
3 Books w/FREE CDROM
HUGE COMBINATION PACKAGE -- FOR ONLY $14.99!
'The Kneeling Christian' - is an insightful work by an anonymous British author. It considers the practical and awe-inspiring act of prayer and invites believers to a life of confident and joyful intercession. How important is it to pray from our knees? The historic, spiritually powerful Christian Church leaders prayed from their knees
---
"In The Garden" -- Music CD
3 Disc Set
Regularly $19.95
On Sale $11.97
You Save Almost $8.00
"In The Garden" has always been one of Christianity's most precious songs. Now, we have an entire 3-Disc CD Set entirely devoted to that theme of wonderful worship of our Lord and Savior, Jesus Christ.
Click Here To See The 35 Songs Listed
Click Here To Hear Selected Songs
---
Bookstore Resources