Award-Winning Documentary
VOLUME 2 -- "Riddles In Stone: The Secret Architecture of Washington, D.C."
PROGRESS UPDATE
Producer Chris Pinto has made significant strides toward creating our Volume II video, Riddles In Stone: The Secret Architecture of Washington, D.C.. First, he has completed all interviews of expert witnesses. The testimony of some key people is absolutely mind-boggling and will be responsible for giving this video the hard-edge we anticipated before we began this series. From the beginning, we felt that Volumes II and IV would be far more powerful than Volume I. As much as we appreciate the acclaim and the awards which Volume I has received, we are excited to see that Volume II is falling into place as we thought and will be much more powerful.
Secondly, Chris is beginning to shoot his re-enactments of a number of scenes with actors and actresses. Film Festival judges felt that these scenes in Volume I added such great detail and visual pleasure to the documentary; therefore, we are planning a slightly expanded re-enactment role in "Riddles In Stone".
Thirdly, Chris has completed work on his outline.
Fourthly, Chris has thoroughly planned both the beginning and the ending of this video.
Please continue to pray the Lord's guidance and inspiration for this video, as the information we have to share is so important and so shocking that we can hardly wait for the video to be completed and on the market.
For all pertinent information concerning this Pre-Publication Sale, click on this hotlink now. We do need additional funds to complete this video, so if you were planning to buy Volume II, do so now; you will save $5.00 and we will gain monies needed to complete this project.
---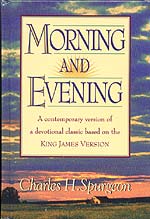 --------- Inspiration For the Week-------When my heart is overwhelmed: lead me to the Rock that is higher than I." Psalm 61:2
Most of us know what it is to be overwhelmed in heart; emptied as when a man wipeth a dish and turneth it upside down; submerged and thrown on our beam ends like a vessel mastered by the storm. Discoveries of inward corruption will do this, if the Lord permits the great deep of our depravity to become troubled and cast up mire and dirt. Disappointments and heart-breaks will do this when billow after billow rolls over us, and we are like a broken shell hurled to and fro by the surf. Blessed be God, at such seasons we are not without an all-sufficient solace, our God is the harbour of weather-beaten sails, the hospice of forlorn pilgrims.
Higher than we are is He, His mercy higher than our sins, His love higher than our thoughts. It is pitiful to see men putting their trust in something lower than themselves; but our confidence is fixed upon an exceeding high and glorious Lord. A Rock He is since He changes not, and a high Rock, because the tempests which overwhelm us roll far beneath at His feet; He is not disturbed by them, but rules them at His will. If we get under the shelter of this lofty Rock we may defy the hurricane; all is calm under the lee of that towering cliff. Alas! such is the confusion in which the troubled mind is often cast, that we need piloting to this divine shelter. Hence the prayer of the text. O Lord, our God, by Thy Holy Spirit, teach us the way of faith, lead us into Thy rest.
The wind blows us out to sea, the helm answers not to our puny hand; Thou, Thou alone canst steer us over the bar between yon sunken rocks, safe into the fair haven. How dependent we are upon Thee--we need Thee to bring us to Thee. To be wisely directed and steered into safety and peace is Thy gift, and Thine alone. This night be pleased to deal well with Thy servants.
(C.H. Spurgeon, "Morning and Evening Devotions")
---------- This Weeks Hot News ----------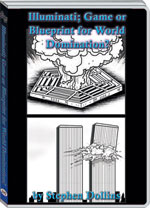 I. The top Islamic cleric who was convicted of carrying out the massive bombing in Bali in October, 2002, announced this week that neither he nor any of his terrorist group carried out the hotel bombing; rather, the American CIA took down the hotel, using a micro-nuke warhead!
What is exciting about this revelation is that Cutting Edge had posted a controversial article in October, 2002, which demonstrated through old-fashioned journalism and mathematic calculation that the Bali hotel bomb blast had to have been from a micro-nuke. Read full details at NEWS1715, "Was A Micro-Nuke Warhead Used In Bali Blast?" Updated October 16, 2002.
Now, let us review the details of this shocking current news story.
NEWS BRIEF: "CIA used 'micro nuclear' bomb in Bali: Bashir", smh.com, August 29, 2006
"Indonesian Muslim cleric Abu Bakar Bashir claims America's top spy agency was involved in the devastating 2002 Bali bombings. Bashir, who was convicted and imprisoned for having prior knowledge of the attacks which killed 202 people, including 88 Australians, is also appealing for the lives of three convicted bombers to be spared ... In an interview tonight on ABC television's Foreign Correspondent, Bashir claims the device that killed most people in the Bali attack was a Central Intelligence Agency (CIA) "micro-nuclear" bomb.
" 'The micro-nuclear bomb that did so much damage was a CIA bomb, not Amrozi's bomb', Bashir told the ABC. 'The Bali bombing was actually masterminded by America. Well, not masterminded, but hijacked. They (terrorists) planned it, but their plan was hijacked by America."
In the aftermath of the 9/11 attacks, we at Cutting Edge had come to believe that a micro-nuke had taken down the Twin Towers, for the following reasons:
1) Workers could not approach the foundation of the towers for weeks after the attacks because it was mysteriously hot. We felt that the only explanation for this intense heat was that a small nuclear device had been implanted there to aid in the planned implosion of the towers.
2) The 1995 Illuminati Card Game featured the Twin Towers under attack, with a fireball engulfing the North Tower, in the same spot the actual airplane hit six years later, on 9/11/2006. However, the top of the card read, "Terrorist Nuke". Since the attacks of 9/11 were not carried out with a typical nuclear explosion, what kind of nuke could the inventors of this occult role-playing game have in mind?
You can see this Twin Tower card at: http://www.cuttingedge.org/news/n1753.cfm
Therefore, when the attack on the Bali hotel occurred, we felt that the evidence garnered from public news sources indicated that a micro-nuke had been used there, as well. After all, it seemed important to the Illuminati to establish that Al-Qaeda was a worldwide threat. God enabled us to find a mathmetician who could calculate whether the evidence supported a micro-nuke theory.
Our article was controversial then, so we are thankful that this leading Islamic cleric set the matter straight for all of us. The "War on Terror" has been nothing more than a government provocateur operation from the very beginning, just as Alex Jones so brilliantly reports in his latest video, shown above right, "TerrorStorm".
II. The past week produced some rare economic good news! Consumer spending and personal income rose, while oil prices fell.
NEWS BRIEF: "Spending provides cheer on US economy", Financial Times, August 31 2006
"US consumers delivered good news to the economy on Thursday, as data for July showed spending on goods and services was growing more quickly than at any time this year. Meanwhile, tame inflation over the month made an interest rate increase by the Federal Reserve in September increasingly unlikely ... Personal spending rose by 0.8 per cent last month, twice the June rate ... The data drove some analysts to bump up their economic growth and consumption expectations for the rest of the year ... Retail sales for August showed some evidence of weakness ... but were robust overall."
But, what about the price of oil? After all, burgeoning oil prices have been the millstone around the neck of this economy lately.
NEWS BRIEF: "Oil Prices Sink Below $70 a Barrel", MoneyNews.com, Sept. 1, 2006
"Oil prices dipped back below $70 a barrel Thursday after BP PLC officials said the company's Prudhoe Bay output, which was halved to 200,000 barrels per day because of pipeline problems, could be restored earlier than expected."
"The push for U.N. sanctions against Iran seemed likely to intensify Thursday after the country's president refused to compromise as a deadline to stop enriching uranium arrived, but traders were taking a wait and see approach to the diplomatic standoff."
Is it possible that global oil traders have heard the little boy cry "wolf" one too many times? In the past, just a whiff of controversy with Iran pushed oil futures up higher; in fact, some analysts believed that current oil prices reflected a $15 per barrel bulge simply because of concern over possible military and/or economic conflict with Iran.
I find it encouraging that global oil traders are not allowing themselves to be badgered into pushing the oil prices higher just on the basis of possible conflict with the hardline government of Iran. Does this mean that the government will have to strenuously push the crisis button harder in order to get the desired spike? We can only wait to see.

This entire nuclear warhead scenario with Iran is ludicrous, for reasons practical and prophetic. Rather than repeat myself again and again, I simply refer you to our current article, NEWS2120, entitled, "Nuclear-Armed Iran vs Nuclear-Armed America: Whom Should The World Really Fear?"
One of Hitler's favorite propaganda maxims is that, if you want your people to believe your lie, tell it big enough and often enough and they will ultimately believe it. This falsehood about Iran's supposed nuclear weapons program is a really big lie which has now been told often enough so that increasing numbers of people now believe it. For this reason, we keep on listing NEWS2120 for your repeated reading and dissemination.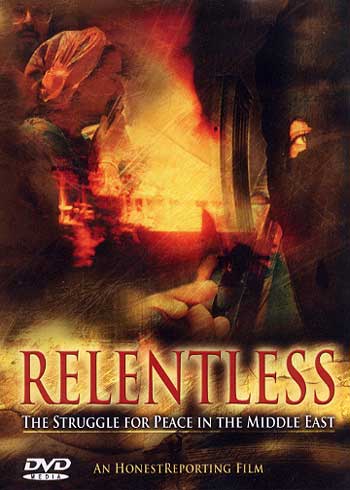 "Relentless War Between Israel, Arabs" -- "Graphic evidence showing that peace will always be a myth"
III. From the moment Israel attacked Hezbollah positions within Lebanon, the official government of Lebanon tried walking a neutral line, blasting both Israel and Hezbollah actions. This past week, though, revealed the true heart of the Lebanese government, when they announced that a lasting peace with Israel would never be possible.
NEWS BRIEF: "Lebanon rejects peace notion", Gulf News, 8/31/2006
"Dubai: Lebanon's Prime Minister on Wednesday rejected any prospect of lasting peace with Israel despite overtures from the Israeli premier and UN chief Kofi Annan ... Lebanon will be the last Arab country that could sign a peace agreement with Israel', Fouad Siniora told a news conference in Beirut. 'There will be no agreement with Israel before there is a global peace deal that is just and lasting."
Muslims have long salivated over the prospect of the international community dictating a peace with Israel, because the community of nations has always been far more pro-Arab than America ever could be.
In the short-term, the Lebanese government is chafing from both the heavy damage to the countryside and the cities, but also from the continuing air/sea blockade Israel has imposed.
"... Lebanese finance minister Jihad Azour told Gulf News that Israel's continuing sea and air blockade of Lebanon is an economic war and it is costing Lebanon $45 million (Dh165.5 million) every day. The Israeli military siege is a violation of the UN ceasefire resolution, the minister said in a phone interview ... 'We expect the international community to force Israel to end its blockade', he said." (Ibid.)
Israel is not impressed by this call to the international community, as she absolutely refuses to lift the blockade until a "robust" international peacekeeping force is in place which could prevent Hezbollah from rearming.
"Israel flatly rejected a call by Annan to lift the air and sea blockade, saying it would only end the 7-week-old siege once all aspects of the UN-brokered ceasefire were in place. Prime Minister Ehud Olmert also told Annan he would not withdraw Israeli troops fully from southern Lebanon until the full implementation of the ceasefire. Olmert's statements effectively amounted to a rejection of the two main requests Annan had come to Occupied Jerusalem to discuss." (Ibid.)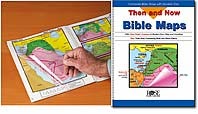 "Then And Now" Bible Map Atlas
The Israeli Defense Force clearly stated this past week that the United Nations peacekeeping plan was inadequate.
NEWS BRIEF: "IDF: Inadequate UNIFIL Deployment South of Litani River", Israel National News, Sept. 1, 2006
"IDF spokesmen Thursday night denied a Reuters report that the United Nations Interim Force in Lebanon (UNIFIL) had deployed in two-thirds of the area south of the Litani River. (Rather) Army spokesmen said that UNIFIL troops have been stationed in less than half of the area. Earlier reports said the IDF had pulled two-thirds of its forces out of the southern sector , including troops near the Har Dov area on the Syrian-Lebanese-Israeli border."
"Speaking at a news conference in Jordan following a meeting at the Dead Sea with King Abdullah, Annan said Israel should "withdraw completely" from Lebanon as soon as the number of UNIFIL soldiers has reached 5,000."
PM Olmert flatly refused to even consider such an idea. He has insisted that the peacekeeping force number at least 15,000 soldiers who were "robust" enough to actually militarily take on Hezbollah and disarm them. Olmert has repeatedly stated that one of the reasons Israel attacked Hezbollah positions in Lebanon was so that the IDF could turn over this new "buffer zone" to peacekeepers once its soldiers had taken out the terrorist positions and military supplies. Since the IDF is under fire for its "failure" in Lebanon, the Prime Minister cannot afford to now relinquish control over this critical strip of land from the border to the Litani River to a force deemed inadequate to the task of protecting Israel from terrorist fire.
This next segment informs us that the international peacekeeping force is not going to be in position for two more months!
"The U.N. leader added that he soon hopes to double the number of troops already deployed in southern Lebanon, some 2,500 soldiers. Italy is expected to send 800 – 1,000 troops to the region by the end of the week. A total of 15,000 UNIFIL soldiers are scheduled to be in place by the beginning of November."
Olmert reiterated why a blockade of Lebanese ports is necessary.
"Israel's seven-week-old blockade is meant to prevent Hizbullah from receiving new weapons and ammunition from Syria and Iran. Prime Minister Olmert reiterated Israel's position that IDF forces will not be completely removed until all aspects of the U.N. ceasefire agreement are fulfilled." (Ibid.)
However, one can only wonder how "robust" this new peacekeeping force is going to be in stopping Hezbollah from rearming if Israel continues to accept contingents comprised of Islamic soldiers!
NEWS BRIEF: "Israel accepts Indonesians in UN peacekeeping force", The Jerusalem Post, September 2, 2006
"Israel has dropped its objections to Indonesia joining the UN peacekeeping force in south Lebanon, and discussions are underway as to when Jakarta would send a planned contingent of 1,000 troops, a UN official said Friday ... After talks that included UN officials, Israel reversed its stance that it would not allow troops from Indonesia because the two nations did not have diplomatic ties ..."
Why has Indonesia refused over the years to establish diplomatic ties with Israel? Because her Islamic government hates the Jewish State just as strongly as other Islamic states throughout the world! Yet, PM Olmert's government has accepted this Muslim contingent of troops? Unbelievable!
NEWS BRIEF: "Turkey to send peacekeeping troops despite public pressure", The Jerusalem Post, September 2, 2006
"Turkey's government on Friday submitted a resolution to parliament to send peacekeepers to Lebanon despite public opposition to the deployment. The parliament is expected on Tuesday to vote on the resolution authorizing a one-year deployment of an unspecified number of troops ... Many Turks fear that their soldiers could end up facing hostile fire or could clash with their fellow Muslims. But Prime Minister Recep Tayyip Erdogan offered assurances that Turkish soldiers would not be disarming Hizbullah guerillas."
Can this matter be any more plain? Hardline Turkish PM Erdogan has boldly stated that Turkish peacekeepers would not be disarming Hezbollah! Then, what are these troops going to be doing? The whole idea of a peacekeeping force in Lebanon was to provide Israel with a security buffer which a disarmed Hezbollah would find impossible to cross to attack Israeli targets.
For this reason, PM Olmert "insisted" that the peacekeeping force be "robust" and powerful enough to take on Hezbollah and win. It is ludicrous to see that Israel is now accepting Islamic soldiers in this force -- unless a second round of fighting is in the plans. However, Israel would find it complicated now to attack Lebanese targets with ground forces, because 15,000 international peacekeeping forces would stand in the way.
Israel was severely criticized for the cluster bombs it used in the Lebanon War -- bombs generally considered to be killers of civilians.
NEWS BRIEF: "Unexploded bomblets a deadly threat", Houston Chronicle, August 31, 2006
"YUHMOUR, LEBANON — The fighting stopped two weeks ago, but it's still too dangerous for Abdullah Ziaeddine to move back into his war-blasted home, much less start to rebuild. Like hundreds of fields, houses and roads across Lebanon, his yard is littered with unexploded bomblets from an Israeli cluster bomb attack that spewed the small and deadly metal canisters. One step in the wrong place risks injury, loss of a limb — or death. The fist-sized bomblets, leftovers from the Israeli military fight with Hezbollah guerrillas, have killed 13 people and wounded 48 in Lebanon since the Aug. 14 truce ... Jan Egeland, the U.N. undersecretary-general for humanitarian affairs, drew attention to the issue Wednesday when he called Israel's use of the weapons cruel. 'What's shocking and I would say, to me, completely immoral is that 90 percent of the cluster bomb strikes occurred in the last 72 hours of the conflict, when we knew there would be a resolution', Egeland said."
"Israel said it used its weapons legally. During the .... war, Israel used cluster bombs to attack Hezbollah fighters who often took up positions in village streets and residential neighborhoods in southern Lebanon to fire rockets at Israel."
We do know from the many pictures which have surfaced from Arab media during the war that Hezbollah placed its offices and many of its military positions in civilian areas, knowing that Israeli forces would likely kill civilians if they attacked. Time and time again in the 40 years of conflict, Arabs have shown no compunction against using civilians as cannon fodder and then turn around to blame Israel for war crimes when a civilian does get caught in the line of fire.
To inflame matters even worse, Israeli soldiers and officers have periodically lost control and murdered civilians, so the picture of civilian killing is muddied on both sides.
The IDF is still apparently reeling from the unanticipated loss of their vaunted Merkava Tank to Hezbollah fighters.
NEWS BRIEF: "Russian-made Kornet-E anti-tank weapon, laser-guided missile, was deadly against Israel's Merkava tanks", The Washington Times, By Bill Gertz and Rowan Scarborough, August 25, 2006
"One of the most surprising and effective weapons used by Hezbollah guerrillas during recent fighting with Israel in southern Lebanon was the Russian-made Kornet-E anti-tank weapon, a laser-guided missile that was deadly against Israel's Merkava tanks. The question being asked by many security specialists is how the Kornets reached the terrorist group ... Among the many foreign weapons he found had been sold to Saddam Hussein in violation of U.N. sanctions was the Kornet-E, and the report on the list included a photo of a U.S. M-1A1 tank that had been destroyed by one of the missiles in the Iraq conflict.
"Mr. Timperlake and his former boss, Deputy Undersecretary of Defense Jack Shaw, deserve credit for producing the report and giving the world an early and open-source warning of just how deadly the Russian weapon is against the military's main battle tank."
During the first few weeks of the Iraq War, several American M-1A1 tanks were totally and efficiently destroyed by an unknown weapon. Now, it appears that the Pentagon has decided that the weapon destroying American tanks was this Russian anti-tank missile. The only question is why the insurgents in Iraq did not make more use of these missiles, for Hezbollah fighters surely demonstrated the ability of just a few of these missiles to really blunt a sophisticated armored thrust.
Israel is reportedly placing new armor on all her tanks so that they would be less susceptible to these effective Russian anti-tank missiles.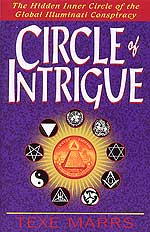 BOOK
IV. Iran confidently refused to accept a Western proposal to stop uranium enrichment, even though the Iranian President reiterated that he would be more than happy to negotiate a deal.
Then, just hours later, President Ahmadinejad poked the West in the eye when he opened a new uranium enrichment plant!
NEWS BRIEF: "Iran ignores powers, UN on enrichment", YNET News, 08.31.06,
"Defiant Iran keeps on enriching uranium up to two days before Security Council's deadline for Tehran to freeze such activity or face threat of sanctions ... ''Sanctions cannot dissuade Iranian nation from achieving our lofty goals of progress,' Ahmadinejad says, 'So it's better for Europe to be independent (of the US) in decision-making and to settle problems through negotiations'.
Iran is correct in trying to diplomatically separate Europe from the United States on this issue, because European Union officials are almost always more moderate in Islamic matters than American leaders. E.U. leaders made it quite plain on Saturday that they wanted negotiations, not military action and not economic sanctions.
"Iran could theoretically still announce a full stop to enrichment before the deadline set by the Security Council. But that appeared unlikely, considering Tehran's past refusal to consider such a move and findings by the International Atomic Energy Agency that it was enriching small quantities of uranium as late as Tuesday .... Iran's refusal to heed the Security Council up to now will be detailed in a confidential IAEA report to be completed Thursday ... The report, also scheduled to go to the Security Council on Thursday, would likely trigger council members to consider economic and political sanctions. Russia and China, however, were likely to resist US-led efforts for a quick response, which likely means sanctions do not loom immediately."
As we have stated before, Iran considered she had beaten the United States on this issue when Russia and China maneuvered the crisis through the United Nations Security Council where Russia and China hold veto power. Furthermore, Russia and China convinced the Bush Administration to move against Iran according to the more benign Article 7, which does not give the United States any wiggle room to justify military attacks should sanctions fail.
Here is the bottom line on this manufactured crisis:
"Iran insists it has a right to enrich for what it says is a future nuclear power program. The concern, however, is that Tehran could misuse the technology to aim for material enriched to the level required for weapons."
We demonstrate in our article, mentioned above, that this issue is totally bogus. That article is:
NEWS2120, entitled, "Nuclear-Armed Iran vs Nuclear-Armed America: Whom Should The World Really Fear?"
This next news story provides information which is both interesting and critical:
NEWS BRIEF: "Analysis: Iran confident of seeing off Western nuclear pressure", Middle East Online, 2006-08-30
"Bolstered by a string of foreign policy successes, Iran is confident that Western pressure will not hold back a nuclear programme which has become a source of national pride, Iranian analysts say. Iran could be willing to discuss a very limited and temporary suspension of sensitive uranium enrichment work as long as it does not impede the progress of its nuclear energy drive ... 'Certain Western countries are demanding a suspension of enrichment but in reality it is an indefinite suspension that they want. They are looking to deprive us of nuclear technology', Agha Mohammadi said. ' But the suspension can be discussed during the negotiations. If the aim is to deprive Iran of technology, it is unacceptable. But if it is to have guarantees over the peaceful nature of our programme, we can discuss."
Please notice this fine, but extremely important, issue: Iran is willing to discuss giving up her right to enrich uranium if the bottom line goal is not to deprive Iran of pursuing nuclear civilian technology. This negotiating stance simply shouts the truth that Iran is not pursuing nuclear warhead capability, but is only interested in peaceful nuclear power plants.
We have stated the reality many times -- and especially in NEWS2120 -- that Iran has no interest in gaining her own capability in producing her own weapons because she has possessed militarized nuclear weapons since early 2002! This issue is so false, but so important to the Illuminati because it helps fulfill the prophecy of "Rumors of Wars" (Matthew 24:6-8) and it drives the price of oil steeply upward.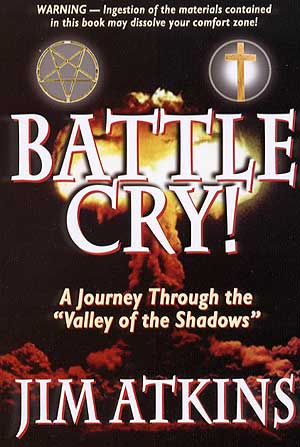 V. Moral Collapse in Western countries is getting ever more prevalent, which is why our Daily News Updates contains such a section several times weekly. We have a collection of stories with which to share today. But, first, let us examine the relevant End of the Age Bible prophecy:
"BUT UNDERSTAND this, that in the last days will come ... perilous times of great stress and trouble, hard to deal with and hard to bear. For people will be lovers of self and utterly self-centered, lovers of money and aroused by an inordinate, greedy desire for wealth, proud and arrogant and contemptuous boasters. They will be abusive (blasphemous, scoffing), disobedient to parents, ungrateful, unholy and profane."
" They will be without natural human affection (callous and inhuman), relentless (admitting of no truce or appeasement); they will be slanderers (false accusers, troublemakers), intemperate and loose in morals and conduct, uncontrolled and fierce, haters of good. They will be treacherous betrayers, rash, and inflated with self-conceit. They will be lovers of sensual pleasures and vain amusements more than and rather than lovers of God. For 0although they hold a form of piety (true religion), they deny and reject and are strangers to the power of it; their conduct belies the genuineness of their profession. Avoid all such people turn away from them." (2 Timothy 3:1-5; Parallel Bible, KJV/Amplified Bible Commentary)
With this verse in mind, let us now review our current news stories to see how leaders and citizens alike are exhibiting these prophesied characteristics.
NEWS BRIEF: "Sexual assault blamed on Ozzy obsession", New Zealand Herald, Friday September 1, 2006
"Sydney man Arthur Fairwell, who drugged and sexually assaulted a 13-year-old girl, was under the delusional belief that he was Ozzy Osbourne, the heavy-metal singer turned reality TV star. When he heard that Osbourne allegedly had sex with a 13-year-old girl, Fairwell was shocked - but his obsessive beliefs compelled him to act like his hero."
Did you know that Ozzy Osbourne had sex with the 13-year-old girl during his years as a Rock Star? He evidently did, and just as evidently, he did not go to jail for the crime. In the crazed Rock Star atmosphere which permeated Western culture during the 1970's - 1980's, this kind of story could be reported -- even glorified to the masses -- without the star having anything about which to worry.
However, we have now learned something about Ozzy Osbourne we did not previously know: he had sex with a 13-year-old girl.
This serious sexual sin is in addition to his glorification of sex, murder and witchcraft in his songs and his performances, and his drug and alcohol addictions. For this reason, it is even more significant that President Bush honored Ozzy and Sharon at a private White House dinner in May, 2002, and then honored him publicly and listed his favorite Ozzy songs at the White House Correspondents Ball in June, 2002.
Please take a few moments to read this revealing article -- one of the most important we have ever written.
NEWS1758 -- "OZZY'S WHITE HOUSE -- "Bush's Headbanger's Ball"
This old Headline News article is divided roughly into three parts:
1) President Bush invited Ozzy and Sharon Osbourne to privately dine in the White House, 4 April 2002.
2) President Bush honored Ozzy Osbourne at the White House Correspondent's Ball, June, 2002.
After shouting to Ozzy how much he and Barbara Bush loved his songs, the President rattled off five of his favorites. When you study the lyrics to these songs the President honors, you will realize that George W. Bush's heart is truly that of a Black Magick Skull & Bonesman, not that of a Born Again Christian controlled by the pure Holy Spirit.
3) President Bush told a filthy sexual innuendo joke on himself and Vice President Cheny at this White House Correspondent's Ball.
We encourage you to carefully read these articles, for they reveal the black heart of this President. You will be deceived no longer.
NEWS BRIEF: "Wal-Mart joins 'gay' chamber of commerce", World Net Daily, August 31, 2006
"Wal-Mart has confirmed to WorldNetDaily that it has joined a 'gay' chamber of commerce, but describes it as just another routine business outreach and says other major corporations are doing the same types of things."
Corporation after corporation in America has swung around to the point where they begin recognizing gays and trying to appeal to them. Christians have protested and some have boycotted, but to little avail. Christians are running out of companies at which to shop that do not appeal to the gay and lesbian groups.
Notice, in this next segment, how a Wal-Mart spokesman tries to normalize this type of connection between business and the gay community.
" 'It is correct that we have a dialogue with the (National Gay and Lesbian Chamber of Commerce)', Wal-Mart spokesman Bob McAdam told WND. 'This is just what businesses do'. He said it is an effort by the company to reach out to one of its customer bases, and is being handled similarly to Wal-Mart's work with Hispanic and African-American chambers of commerce."
Gays and lesbians have always attempted to portray their predilections as being just like racial differences, and unfortunately, this Wal-Mart spokesman is falling right into line.
"A report on an advertising industry site, AdAge, said that Wal-Mart had not only joined the NGLCC but also has hired a 'gay-marketing' shop and started discussions about extending domestic-partner benefits to employees ... In the AdAge report, Justin Nelson of the NGLCC said the company was just being 'pragmatic'. They have been viewed with some degree of skepticism by the lesbian, gay, bisexual and transgendered community, and it's important for them in terms of gaining market share to change that', he told AdAge."
While alive, gays and lesbians possess more discretionary income than straight couples, largely because they have no children. Therefore, it makes sense for a company not driven by Christian morality to appeal to the gay community. All Christians who have mistakenly thought this company was "Christian" need to wake up to realize that Wal-Mart is most definitely not Christian, and has been that way from the days of Mr. Walton himself.
NEWS BRIEF: "Ozen coach/teacher's aide and former student indicted: 'Koochie, Kissing Klick' provided girls to upperclassmen for sex", By Jerry Jordan, Senior Staff Writer, The Examiner Online, September 1, 2006
"A ninth-grade coach/teacher's aide at Ozen High School and a former student at the school were both indicted Thursday, Aug. 10, by a Jefferson County grand jury for sexual offenses against at least one female student ... Granger and Bell were involved with what was known as The 3K Club, which provided ninth- and tenth-grade girls to several athletes for sexual favors. The 3K Club is short for 'Koochie Kissing Klick'."
".... the teen was inducted into what was commonly known to students at the school as The 3K Club, in which underclassmen girls were presented to upperclassmen boys for sexual favors ... girls were introduced to upperclassmen and recent graduates that 'they were enamored with'. Boles said that both Granger and Bell were believed to have committed sexual acts with the alleged victim in the field house ... Several students questioned by The Examiner laughed when asked about The 3K Club."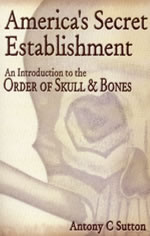 VI. Our lawless, Skull & Bones President is caught again trying to legalize illegal and immoral behavior.
NEWS BRIEF: "Criminal, Immunize Thyself: The Bush administration's get out of jail card for torturers", By John Sifton, Senior Research in Terrorism and Counter-Terrorism, HRW, Aug. 11, 2006
"If the Bush administration is still good at anything, it's this: distracting its opponents and seizing little victories from what might have been big defeats. Take the administration's recent efforts to respond to the Supreme Court's decision in Hamdan v. Rumsfeld. Hamdan arose from a challenge to the president's authority to create novel military commissions to try Guantanamo detainees. In June, the court found these commissions were unlawful ... The decision was, of course, a major defeat for the Bush administration. Not surprisingly, administration officials went back to Congress this month with legislation that would authorize military commissions to pass Supreme Court muster."
"But now, as recently reported by the Washington Post, the administration is also trying to use Hamdan to pass legislation that would immunize government personnel for abuses against detainees at Guantanamo, in Afghanistan, and in Iraq, including those abuses it authorized. In other words, in the middle of what should be a post-Hamdan debate about how to provide fair trials for those accused of terrorist activities, the administration is simultaneously trying to decriminalize its own past crimes."
"The effect of this proposal is to immunize personnel for all practices the administration considers to be less-than-torture: for instance, stacking naked prisoners in pyramids, putting them in painful "stress positions," and threatening them with snarling dogs. The administration, in sum, is asking Congress to retroactively decriminalize the abuses we saw at Abu Ghraib. The administration's audacity—even measured against standards set by past audacity—is breathtaking, especially given the scope of detainee abuse reported in recent years. "
"In reality, the administration is probably less worried about CIA interrogators and more worried simply about their own skins. Administration officials and attorneys were deeply involved in the legal decision-making process leading up to the authorization of abusive tactics against detainees, tactics they often justified using falsities and legal niceties. They know that if there are ever proper investigations into detainee abuse, applying true standards of what was illegal, the investigations will lead past the interrogators and guards and straight up to the military and legal officials who signed off on these novel forms of abuse."
Of course, this path leads from Abu Ghraib prison right up to Defense Secretary Rumsfeld, White House Counsel Gonzales and President Bush, according to General Janice Karpinski, the head of Abu Ghraib prison at the time when the story broke about the sexual degradation and torture practices of American interrogators. (Read NEWS2045 -- NEWS1913 -- Newsletter of August 7, 2004, Paragraph IV)
Now, at the same time Attorney General Gonzales is touring Baghdad touting the importance of the "rule of law" to national stability, the White House is trying to make sure that no current Administration official is indicted and convicted of War Crimes.
And, surely you can see, that no real Christian President would ever take this kind of "cover your backside" type of action, to cover up illegal and immoral behavior!
--------------------Articles Posted-----------------------------
NEWS2151 -- Adolf Hitler To George Bush -- History Being Repeated As Current Drive To New World Order Is Being Driven By Nazism Revived!
Both Hitler and Bush are members of identical "Brotherhood of Death" Black Magick secret societies. To understand the future path on which President Bush is leading, you need to go back to the past to see where Hitler took Germany into its New World Order.
NEWS2150 - Iraq Now Splitting Into Three Nations -- Is Bible Prophecy Being Fulfilled!?
If the Kurds (Ancient Medes) continue to establish their own government in northern Iraq, the horrific judgments found in Isaiah 13 may be developing! Prophecy seems to be developing, in your Daily News. Have you noticed?
NEWS2149 -- Reverend Billy Graham Breaks The Hearts of Fundamental Christians -- Again!
In Newsweek interview, Mr. Graham holds out possibility that a person may be saved through another religion, casts doubt on the miracles of the Bible, and spreads universal Ecumenical Religion.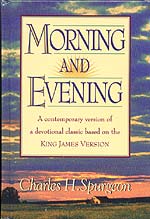 --------Concluding Inspiration ---------------"For I was ashamed to require of the king a band of soldiers and horsemen to help us against the enemy in the way: because we had spoken unto the king, saying, The hand of our God is upon all them for good that seek Him; but His power and His wrath is against all them that forsake Him." Ezra 8:22
A convoy on many accounts would have been desirable for the pilgrim band, but a holy shame-facedness would not allow Ezra to seek one. He feared lest the heathen king should think his professions of faith in God to be mere hypocrisy, or imagine that the God of Israel was not able to preserve His own worshippers. He could not bring his mind to lean on an arm of flesh in a matter so evidently of the Lord, and therefore the caravan set out with no visible protection, guarded by Him who is the sword and shield of His people.
It is to be feared that few believers feel this holy jealousy for God; even those who in a measure walk by faith, occasionally mar the lustre of their life by craving aid from man. It is a most blessed thing to have no props and no buttresses, but to stand upright on the Rock of Ages, upheld by the Lord alone. Would any believers seek state endowments for their Church, if they remembered that the Lord is dishonoured by their asking Caesar's aid? as if the Lord could not supply the needs of His own cause! Should we run so hastily to friends and relations for assistance, if we remembered that the Lord is magnified by our implicit reliance upon His solitary arm?
My soul, wait thou only upon God. "But," says one, "are not means to be used?" Assuredly they are; but our fault seldom lies in their neglect: far more frequently it springs out of foolishly believing in them instead of believing in God. Few run too far in neglecting the creature's arm; but very many sin greatly in making too much of it. Learn, dear reader, to glorify the Lord by leaving means untried, if by using them thou wouldst dishonour the name of the Lord.
(C.H. Spurgeon, "Morning and Evening Devotions")
---
May Jesus Richly Bless You,
David Bay, Director
866-909-2850 Toll Free Customer Service - Order Line
803-356-2850 Toll Free Customer Service - Order Line
803-356-2860 Fax