WEEKLY UPDATES FROM Cutting Edge Ministries, www.cuttingedge.org
9/11/2004      Over 1,200 Articles Posted! Nearly 90,000 People Downloading A Salvation Page Per Year!
---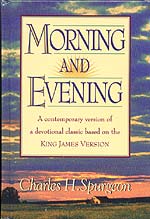 ---------- Inspiration For the Week---"He that watereth shall be watered also himself." Proverbs 11:25
We are here taught the great lesson, that to get, we must give; that to accumulate, we must scatter; that to make ourselves happy, we must make others happy; and that in order to become spiritually vigorous, we must seek the spiritual good of others. In watering others, we are ourselves watered. How? Our efforts to be useful, bring out our powers for usefulness. We have latent talents and dormant faculties, which are brought to light by exercise. Our strength for labour is hidden even from ourselves, until we venture forth to fight the Lord's battles, or to climb the mountains of difficulty. We do not know what tender sympathies we possess until we try to dry the widow's tears, and soothe the orphan's grief.
We often find in attempting to teach others, that we gain instruction for ourselves. Oh, what gracious lessons some of us have learned at sick beds! We went to teach the Scriptures, we came away blushing that we knew so little of them. In our converse with poor saints, we are taught the way of God more perfectly for ourselves and get a deeper insight into divine truth. So that watering others makes us humble. We discover how much grace there is where we had not looked for it; and how much the poor saint may outstrip us in knowledge. Our own comfort is also increased by our working for others. We endeavour to cheer them, and the consolation gladdens our own heart. Like the two men in the snow; one chafed the other's limbs to keep him from dying, and in so doing kept his own blood in circulation, and saved his own life. The poor widow of Sarepta gave from her scanty store a supply for the prophet's wants, and from that day she never again knew what want was. Give then, and it shall be given unto you, good measure, pressed down, and running over." [C.H. Spurgeon, "Morning and Evening Devotions; Emphasis added]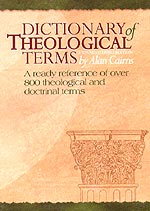 --------Focus: Key Doctrinal Truth----------"Christian Epistemology"
EPISTEMOLOGY: The theory of science of the nature, grounds, and method of knowledge. It seeks to answer questions about the nature of knowledge and the means by which it is acquired. Despite the large number of schools of philosophy, epistemology breaks down into two categories, one consistently Christian (theistic) and the other basically anti theistic.
Christian Epistemology: A consistently Christian epistemology recognizes the ontological Trinity as the ultimate starting point of all knowledge. It sees all the universe as God's creation and holds that no fact of creation can be properly described without reference to God the Creator. In other words, every fact must be recognized as a created fact, or it cannot be properly recognized at all.
Thus, man's thinking cannot be truly creative, but analogical (see Analogy). If he is to speak truly, man must say what God has already said. The triune God Who has given us the Bible as His infallible revelation must be the ultimate starting point of all our knowledge. That is not to say that the Bible must become our source book for the study of, say, biochemistry or physics, but it is to say that all investigation into these and all other subjects must be interpreted in the light of the Bible. [Alan Cairns, "Dictionary of Theological Terms", p. 147, Emphasis added]
---------- Resource Update ----------
Bookstore New Items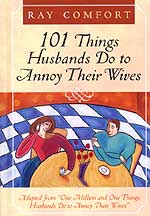 * "101 Things Husbands Do To Annoy Their Wives - Handbook For Successful Marriage - Written by Ray Comfort, trying to give a "tongue-in-cheek" answer to one of the great mysteries of marriage: why men do the annoying things they do to their wives. This book is written to help both spouses understand the male mindset in order to enhance the Christian marriage. We all do dumb things at times - some more than others. Two keys to a happy marriage are understanding and forgiveness. Not only will discovering our common idiosyncrasies help you feel better about your marriage, but the special chapter "How To Make Your Marriage Blossom" will help you truly bring your relationship to life!
Hardcover, p. 223 - Last page is entitled, "Ten Final Tips On How To Keep A Wife Happy". This is a fun book as well as informative - http://www.cuttingedge.org/detail.cfm?ID=878

* "Jesus The Outlaw: Wanted, Dead or Alive" -- Few people think of the precious Son of God as an "outlaw"; yet, that is exactly what Jesus was because He lived in a land whose laws and customs had so changed from God's original plan. An "outlaw" is determined by the prevailing laws and customs of the day; when the religious views change, the concept of who is an "outlaw" is also changes. Jesus was an outlaw because Israel had drifted so very far from God's original plan.
Today, our society has also drifted, so that genuine Christians will one day be considered "outlaws".
The concepts within this book are excellent and should lead the reader into a deeper walk with the Savior, as well as to properly prepare your heart, soul, and mind for the difficulties lying directly ahead of us all. Hardcover, 149 pages - http://www.cuttingedge.org/detail.cfm?ID=879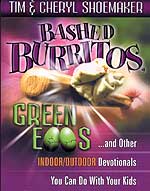 * "Bashed Burritos, Green Eggs ... And Other Indoor/Outdoor Devotionals You Can Have With Your Kids" - This collection of 12 indoor and 12 outdoor activity-based devotionals will breathe new life into your family and/or church devotional time. These devotionals address such child/teen issues as patience, pride, avoiding evil, based upon the various aspects of live as found in 1 Cor 13. Geared for Ages 11-15, specifically written for parents, youth leaders, homeschoolers, children's ministry leaders, camp leaders. This series really has a "pulse on the issues facing teenagers today". Easy to use, kids find it so fun they forget they are learning Biblical values - http://www.cuttingedge.org/detail.cfm?ID=877

Bible Character Series, below, all retail for only $9.99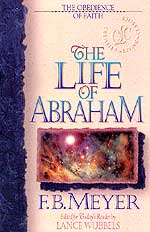 * "The Life of Abraham" - F.B. Meyer - Bible Character Series - In the gray dawn of history, the first great Biblical character capturing our attention is Abraham. He commands our attention as one who was great through his faith. And that faith was at first but a silver thread, an insignificant straw -- not stronger than that which trembles in the humblest and weakest believer today Sketching every period of Abraham's life, F.B. Meyer shows that, wherever faith operates in the life of a believer, it is linked with Omnipotence. Genuine Faith is the channel for Divine Communications. As faith is used according to the promptings of the Divine Spirit, in obedience to Biblical commands, God will cause that faith to grow and strengthen. Abraham experienced this growth in his faith, making him the "Friend of God". And it will grow in us. - hhttp://www.cuttingedge.org/detail.cfm?ID=871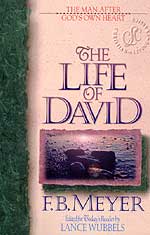 * "The Life of David" - F.B. Meyer - Bible Character Series - The life of David will remain supremely important and fascinating as long as time remains. As the sweet Psalmist of Israel, the ancestor of Jesus Christ, and the founder of a dynasty of kings, David will always elicit our highest affections and command our deepest respect. While sketching every period of David's life, F.B. Meyer has concentrated this book upon those sections of Scripture which trace the steps by which the shepherd boy became the mighty King of Israel. Learning these early steps, readers will discover the keys to becoming "a man after God's own heart". - http://www.cuttingedge.org/detail.cfm?ID=872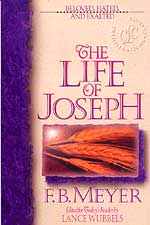 * "The Life of Joseph" - F.B. Meyer - Bible Character Series - The life of Joseph is the beautifully exquisite story of one man who, though deeply wronged, rose from the darkest pits to the position of Vice-Regal power. His life holds a special charm, not only for its intrinsic beauty but also because of its vivid foreshadowing of the life of Jesus Christ. Some scenes in Joseph's life that provide a stunning rehearsal of the greatest drama ever enacted among men -- the drama of Jesus' life, death, burial, and resurrection. - http://www.cuttingedge.org/detail.cfm?ID=873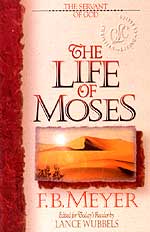 * "The Life of Moses" - F.B. Meyer - Bible Character Series - The remarkable life of Moses towers before us like a colossal statue hewn in stone. But a closer study shows that, even though he possessed outstanding leadership qualities, the marvelous outcome of his lifework was not because he had these qualities, but because of his wonderful spiritual faith in the Living God. This faith knit his soul to God, allowing him to do works which would have been impossible without God pouring His power through Moses' faith. F.B. Meyer masterfully presents Moses as a man whose character took years to form and whose life literally became a channel through which God's Divine plan was fulfilled. By following in Moses' steps, any believer today can become the "servant of God". - http://www.cuttingedge.org/detail.cfm?ID=876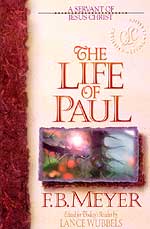 * "The Life of Paul" - F.B. Meyer - Bible Character Series - The life of the Apostle Paul stands as a colossal figure upon Biblical history, whose stamp has left an indelible, eternal mark upon the Church, and upon the life of every believer. Who but God can number the myriads of souls who have come into contact with Paul's Holy Spirit-inspired words, only to become living epistles in their own life? Painting a thoroughly Biblical portrait, F.B. Meyer challenges believers to know and to love the apostle to the Gentiles, thereby personally experiencing the love which animated Paul's life, plus the Divine strength which transformed Paul. Declaring that the transforming power God poured through Paul's heart is a model of what He desires in the heart of every Christian, Meyer's teaching will strengthen your heart, bringing hope to all who genuinely believe. - http://www.cuttingedge.org/detail.cfm?ID=874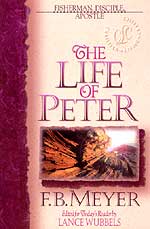 * "The Life of Peter" - F.B. Meyer - Bible Character Series - The life of Peter comes closer to us than any of his fellow apostles. Drawn from the ranks of ordinary fishermen in an obscure village on the Lake of Galilee, Peter is so human, so much like one of us in his weaknesses. Strong, fiery, impulsive and self-assertive, Peter could be consumed with passion one moment, then cold as the snows of Lebanon the next. Only the Savior could discover the apostle in Simon Peter, and His patience drew out the latent qualities of Peter's character. If the Master could do so much for the flawed Peter, what might He do in our lives? - http://www.cuttingedge.org/detail.cfm?ID=875

Bookstore Items That Come With FREE Stuff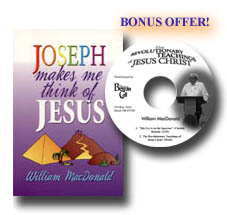 * "Joseph Makes Me Think of Jesus", by William MacDonald. FREE Bonus Pack CD Included! There are more than 100 similarities between the life of Joseph and that of the Lord Jesus. The Bible never says that Joseph was a "type" of Christ, but the resemblance is undeniable. It is almost impossible to read the story of his life without thinking of the Savior of the world. BONUS OFFER A recently recorded audio message on CD, "The Revolutionary Teachings of Jesus Christ" by William MacDonald, is included free with every order of "Joseph Makes Me Think of Jesus". - http://www.cuttingedge.org/detail.cfm?ID=389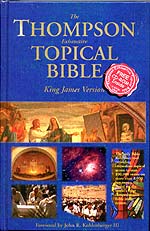 * "Thompson Exhaustive Topical Bible" - KJV - With FREE Entire Thompson Chain Reference Bible On CD - Two great "books" in one! Buy the Hardcover Thompson Topical Bible and get a FREE CD containing the Thompson Chain Reference KJV Bible; the Bible on CD alone is a $59.99 value. The two together would retail for $94.98. Thus, you get a Hardback Topical Bible like a Nave's Topical Bible plus a CD Thompson Chain Reference Bible for only $34.99, a savings of almost $60 if you were to buy them separately. Bible Text on CD is fully searchable, including boolean searches; text and reference notes maybe copied and pasted in any Windows-based program. Study and searches are much quicker in this Thompson Chain-Reference CD than in a regular paper Bible.
The Thompson Exhaustive Topical Bible is similar to Nave's Topical Bible, but has so much more to offer since it is part of the Chain Reference System of Bible Study. -- http://www.cuttingedge.org/detail.cfm?ID=787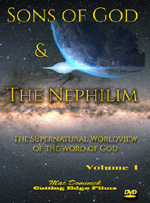 DVD or VHS comes with bonus audio tape.
* "The Nephilim Walk Among us Again - End Time Deception" Video - w/FREE Bonus Audio Tape - Jesus warned in Mathew 24 that "For as the days of Noe were, so shall also the coming of the son of man be". This video features Cutting Edge staff teacher and lecturer, Mac Dominick, who takes us through a Biblical study of Genesis chapter 6 and other books of the Bible to explain just what was happening in the days of Noah and how Angels married Human women and had Children by them, known as Nephilim. This Cutting Edge video will take you through the Bible and show why we believe that this has now happened again. Watch and learn why the Nephilim are back! What are demons, aliens and UFOs and what do they have to do with the days of Noah and the Nephilim spoken of in Genesis that were on the "Earth in those days and thereafter"?
The time is now "thereafter"! -- http://www.cuttingedge.org/detail.cfm?ID=613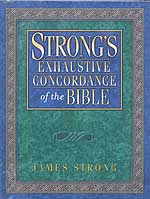 * "Strong's Exhaustive Concordance of the Bible" - FREE CD-ROM Included - Regularly $25.95; Sale #15.97 - This edition now includes a FREE CD-ROM. Strong's is an indispensable tool that all readers of the Bible will want to own as part of your library. Includes: 1) A monumental reference work containing every word in the KJV and its meaning; 2) Allows you to easily find all Biblical occurrences of a word; 3) The Strong's numbering system is used, and cross-referenced; 4) Includes complete Hebrew and Greek Dictionaries, organized by Strong's numbers, which give brief lexical definitions of each word in the original languages; This CD includes interactive, interlinked versions of Strong's and many other valuable reference works - easily accessible with either a PC or PDA. This CD-ROM provides ready access to all Strong's information, including enhanced Strong's Hebrew and Greeks Dictionaries, along with commentaries, Bible and Topical Dictionaries, plus reference works revealing manners and customs of Ancient Judaic culture and maps/site data.
Save almost $10, Hardcover - http://www.cuttingedge.org/detail.cfm?ID=864

---------- This Weeks Hot News ----------
I. No sooner had Hurricane Frances slogged ashore on the southeastern shore of Florida than reports of a really monstrous hurricane dubbed "Ivan The Terrible" reached our ears. Ivan has the potential to really devastate Florida. Let us examine pertinent news stories:
A. Frances leaves Florida reeling in chaos, even though her winds weakened considerably and even though she was quickly degraded into a Tropical Storm. Watch closely as we see the significant types of damage Frances did to this state
NEWS BRIEF: "Frances leaves Florida reeling in chaos", Gulf News, September 7, 2004
"Weakened after its long rampage through Florida ... Hurricane Frances moved into the Gulf of Mexico early yesterday, leaving chaos in its wake. Storm-weary Floridians emerged from hurricane shelters as Tropical Storm Frances moved off the state's west coast after whipping off roofs, washing sailboats ashore and cutting power to nearly 6 million people. Frances virtually shut down the fourth-largest US state, home to 16 million people, for two days and promised damage not just to buildings but to the state's $53 billion tourism industry on the usually busy Labor Day holiday weekend ... The human toll, in lost housing and livelihoods, will also be great ... The $9.1 billion citrus industry, hard hit by Hurricane Charley last month, was likely to take another blow as the storm moved across the state's best growing regions as a hurricane."
Florida is really taking a hit from these hurricanes; some estimates of losses -- both insured and uninsured -- from Bonnie, Charley, and Frances -- are in the realm of $20 billion. If Hurricane Ivan hits Florida as a Category 5, with sustained winds of 160mph, these total losses could more than double. Further, the state's precious citrus industry is in real danger of being devastated; note the revelation that these storms have " moved across the state's best growing regions". And, now here comes Ivan, dubbed "Ivan The Terrible"
NEWS BRIEF: "'Ivan the Terrible' thrashes Caribbean, 23 dead: The hurricane hits Grenada hard; officials order some evacuations in Florida", By Ian James, The Associated Press, reprinted in the Salt Lake City Tribune, 09/10/2004
"ST. GEORGE'S, Grenada - Hurricane Ivan took aim Thursday at Jamaica and possibly Florida after killing 23 people in five countries and devastating Grenada ... Ivan, the deadliest hurricane to hit the Caribbean in a decade, pummeled Grenada, Barbados and other southern islands on Tuesday ... was still expected to pound Jamaica, where officials urged a half-million people to evacuate coastal and flood-prone areas ... U.S. officials ordered people to evacuate the Florida Keys after forecasters said the storm - the fourth major hurricane of a busy Atlantic season - could hit the island chain by Sunday ... The storm left its worse damage in Grenada where from the air it appeared that nearly every house had been ripped up ... of this country of 100,000 people..."
We heard radio reports that Ivan was tearing down structures specifically built to withstand Category 5 hurricanes, so this storm packs the potential for a tremendous amount of damage. Further, since the storm has shifted course ever so slightly in the past 24 hours - NOAA Storm Track -- it now appears that the eye of the storm will not pass over any significant portion of Cuba, thus lessening the chance that it will weaken as it passes over land.
We posted the Hurricane card of the Illuminati Card Game at the top of this story, because we are convinced that these hurricanes are being used and steered in such a manner as to cause many citizens to flee the state and to increase Federal and State control over many aspects of Florida's economy and cultural fabric. If the devastation from Ivan is truly catastrophic, you might even see Martial Law declared and FEMA exercising control over at least a portion of the state. Such an increase in control is certainly necessary if the Illuminati is to ever implement their draconian "Re-Wilding" plan as spelled out in the U.N. Biodiversity program If you have not yet read of this program, or of the reality that scientists today can and do control storms like hurricanes, please take a moment to read the articles in our Weather Control and Weather Warfare Section.

We also would recommend you read the U.S. Air Force document in which they "forecast" that they will own the weather and be able to use it as a weapon against an enemy by 2025. This report is entitled, "Weather as a Force Multiplier: Owning the Weather in 2025". This program research paper was written in 1996, and it proves the intention of the U.S. military to so completely control the weather by 2025 that they will have a military edge over every potential enemy. However, remember what I learned while serving in the U.S. Army Intelligence: whenever our government admitted they were working on a super-secret project, or were about to achieve a new capability, the reality was that they had already possessed that technology for at least 10 years and quite possibly 20 years.
Once you understand this fact, you shall be able to understand why the United Nations passed a treaty in October, 1978, which prohibited nations from using Weather Modification techniques as weapons against other nations! The technology to create massive storms, rain in selected locations, droughts, and earthquakes was so far advanced in 1978 that the United Nations passed a treaty forbidding such weather modifications.
What is the objective of creating and steering these hurricanes? We explain the answer in NEWS1953. We also provide a detailed colored map created by the United Nations showing that about 66% of the entire country is planned to be set aside for little or no human habitation. The ultimate hurricane might just be planned and perhaps is not too far off. With my understanding of the reality of Weather Control and Weather Warfare, I never considered the massive storm described in the book, "The Coming Global Superstorm" (upon which the movie, "The Day After Tomorrow" was based) to be impossible. In fact, I firmly believe that this type of storm is possible given the exceedingly high level of weather expertise our scientists possess today. Just start noticing the number of articles in which traditional weathermen are fooled by the weather. i.e., the weather they predicted did not come to pass.
The ultimate hurricane may be not too far away. If this massive storm which wipes out a huge section of this country follows the "Day After Tomorrow" scenario, the early warning signs may be exceedingly cold levels noted within the storm and at various points throughout the world. If you hear of any such extremely cold weather, please let us know immediately.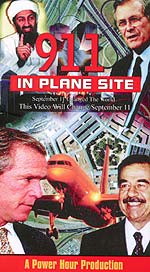 DVD or VHS

II. As the world struggled to cope with the tremendous loss of life in the Russian school tragedy, enough anomalies began to appear to bring the official story into question. Where have we heard of this before?
By now, everyone should know that terrorists officially identified as "Chechen Muslim Militants" invaded a public school at 9am local time on September 1, to take it over. Some attackers were reportedly wearing suicide-bomb belts. The number of hostages being held within the school varied widely, from 350 to over 1,000. The militants vowed that, if they were attacked, they would kill 50 hostages for every single fatality among their fighters.
Officials of the Russian government attempted to mediate with the hostages, trying to secure the release of at least some of the victims. Shortly after 1pm, September 3, a large explosion was heard; immediately, Russian military commandos invaded the school grounds to neutralize the Islamic militants and secure the safe release of as many victims as possible.
The moment the Russian commandos began their assault, the militant fighters began to shoot victims at will, killing many of them with shots in the back. Pre-set explosives ripped through various parts of the school. By the time the carnage stopped, 335 victims had been killed, including 156 children.
This horrific slaughter galvanized both the Putin government and the Russian citizen. Immediately, Russian officials determined that Chechen Islamic Fundamentalists were at fault and that drastic measures were needed. Numerous Mass Media outlets immediately began calling this event "Putin's 9/11", a curious designation because the same media was calling the twin aircraft sabotage of a few days earlier a "Russian 9/11". Oh, yes, for good measure, an official Russian source stated that Al Qaeda was behind this public school attack.
However, some interesting stories began to appear. We shall share some of them with you now, and will be issuing a major article next week.
NEWS BRIEF: "Minister unwilling to blame Chechens", The Guardian (London), September 8, 2004
"Not a single Chechen has been found among the dead gunmen who took children hostage in Beslan last week, Sergei Ivanov, Russia's defence minister, told the Guardian yesterday. 'About half of the 32 terrorists have been identified and we have not yet discovered anyone from Chechnya', he said ... The defence minister's remarks came as other statements from prosecutors carried on Russian television pinned the blame for the raid firmly on the Chechen rebel commander Shamil Basayev ..."
Now, isn't this interesting? After other officials had clearly implicated the Chechen rebels in this attack, this Defense Minister stated that not one fighter discovered thus far was actually from Chechnya. While the author of this article speculated that the Defense Minister had made this statement in order to deflect criticism that this attack was the result of Russia's policies in Chechnya, the rest of this article determinedly pursued the official storyline that Russian government had originally held that the fighters were Chechen militant Muslims.
A spokesman for the Maskhadov Chechen separatists clearly laid the blame squarely on the shoulders of the Russian government. Listen:
" 'The claims of President Maskhadov's involvement in the terrorist act are part of a well thought-out disinformation campaign, which also includes officials' statements about the presence of Arab and African fighters and foreign mercenaries among the terrorists', he said in a statement faxed to media." [Ibid.]
Then, the Chechens themselves dropped a bombshell, one that sounded a lot like the situation surrounding the 9/11 attacks.
NEWS BRIEF: "Chechen Separatists Say 'Third Force' Behind Terrorist Attacks", Mosnews.com, 9/2/2004
"Akhmed Zakayev, a special envoy to Chechen separatist leader Aslan Maskhadov has said that 'a third force that brought Russian President Vladimir Putin to power' is behind all the terrorist attacks committed in Russia over the past two weeks ... Chechen resistance forces led by Ichkeria President Aslan Maskhadov have nothing to do with the hostage crisis in North Ossetia ... Zakayev believes that the twin aircraft crash last week, the blast near Rizhskaya metro station on 31 August and today's events in North Ossetia are links in the same chain and that 'the same power that wants to destabilize the situation in the North Caucasus region' is behind them."
What "Third Force" which brought Putin to power is this Chechen spokesman speaking of? We know that the Illuminati ensured that Putin would come to power, so is Akhmed Zakayev saying that the Illuminati is behind this outrageous public school disaster? Given the many media statements that these terrorist attacks constituted Russia's "9/11", this allegation from the Chechen separatist leader takes on greater meaning.
Certainly, Illuminist forces seeking to unify the world through the common "threat" called Islam would benefit from the horror and revulsion caused by this awful loss of innocent lives. Almost immediately, Putin declared that these attacks were an "act of war" that would force him to strengthen Russia's internal security. If this sounds like the rhetoric coming from President Bush following 9/11, you would be absolutely correct.
III. Putin surprised everyone when he borrowed a page from President Bush's anti-terror rule book. Listen:
NEWS BRIEF: "Russia Plans Pre-Emptive Strikes Against Global Terror Bases", Mosnews.com, 9/8/2004
"Russia is prepared to launch pre-emptive strikes on bases used for training militants anywhere in the world, a senior general said Wednesday, after a joint Russia-NATO meeting in Brussels denounced the latest spate of attacks on Russian soil that killed well over 400 people. 'As for launching pre-emptive strikes on terrorist bases, we will carry out all measures to liquidate terrorist bases in any region of the world', General Yuri Baluevsky was quoted by the Russian Information Agency Novosti as saying. 'However, this does not mean that we will launch nuclear strikes'."
This is hot, surprising news, indeed! President Bush launched his invasion of Iraq because he had announced the year before his new doctrine of "Pre-Emptive Strikes" against terrorism wherever it was found throughout the world. Bush proceeded to further explain America's need to preemptively strike at terrorist nations and/or groups by saying that 9/11 had demonstrated the necessity of striking militant terrorist groups or nations who were about to launch another terrorist strike on us.
At the time, we strongly protested, saying that our intelligence had to be flawlessly accurate for such a preemptive strike policy to work. Were our intelligence services ever wrong in their assessment, we would have launched a strike for no reason, punishing people innocent of the charges against them. Of course, this scenario is exactly what occurred when we invaded Iraq, is it not? Even President Bush has recently been forced to admit that we have not been able to discover any Weapons of Mass Destruction (WMD), even though we have controlled Iraq for 17 months now.
Has this embarrassing reality forced President Bush and his ministers into rethinking their preemptive strike policy? By no means! In the past month, our officials have been issuing dire warnings about Iran's supposed nuclear development program, using much the same rhetoric employed against Saddam and his nonexistent WMD. Now, Russia has just declared that she has the right to preemptively strike terrorists anywhere in the world they find them, using all weapons at their disposal except nuclear weapons. What makes this so terribly ironic is that Russia led the fight against Bush's invasion of Iraq, an invasion totally based upon our President's own flawed preemptive strike policy.
We shall cover these elements, plus many others, in our major article due out next week. You will probably conclude that these terrible atrocities in Russia were, indeed, carried out by the same global forces which carried out our 9/11 attacks.
IV. Before the outrage of Russian citizens and of reasonable citizens the world over had died down, a Muslim cleric issued a statement which further enraged Westerners the world over. The dreaded "Clash of Civilizations" might just have gotten a little closer.
NEWS BRIEF: "Cleric supports targeting children", news.telegraph.co.uk, 9/5/2004
"An extremist Islamic cleric based in Britain said yesterday that he would support hostage-taking at British schools if carried out by terrorists with a just cause. Omar Bakri Mohammed, the spiritual leader of the extremist sect al-Muhajiroun, said that holding women and children hostage would be a reasonable course of action for a Muslim who has suffered under British rule. In an interview with The Sunday Telegraph, Mr Mohammed said: 'If an Iraqi Muslim carried out an attack like that in Britain, it would be justified because Britain has carried out acts of terrorism in Iraq'."
"As long as the Iraqi did not deliberately kill women and children, and they were killed in the crossfire, that would be okay."
For almost two years, Cutting Edge has been urgently warning that our policies in Afghanistan and Iraq are deliberately designed to spark an all-out global conflict between Islamic and Western forces. This strategy of deliberate incitement to war is called, "Blood In The Streets". You see, even though Muslims throughout the world seem prone to outbursts of extreme anger bordering on "rage" -- Palestinian Muslims have repeatedly declared entire days as "Days of Rage" -- their armed forces are totally ill prepared to take on Western military forces. In fact, such a conflict would result in unbelievable carnage in the Muslim forces with very little loss amongst Western forces. Key moderate and militant Muslim leaders understand this fact quite well, which is why they are going to such lengths to avoid a set-piece standard battle with our forces. Guerilla warfare and asymmetric warfare is the preferred tactic.
However, there probably is a line in the minds of both Muslims and Westerners that, once crossed, will result in all-out global warfare. This carnage in Russian public schools may very well push this conflict closer to reality, possibly setting up a final disastrous action guaranteed to start a war, i.e., the deliberate destruction of a key Muslim mosque, like the Dome of the Rock in Israel. When that Muslim temple goes down, the entire world will be engulfed in the flames of World War III.
We have written much about this "Blood In The Streets" strategy. Once you understand this strategy, you will better understand many of our actions in Iraq, especially the torture and sexual humiliation scandal unfolding in American military courts right now.
To read our five articles on the "Blood In The Streets", just click on the title, above. Your understanding of what is occurring in the Middle East and in our military court system will be greatly enhanced.
V. Defense Secretary Rumsfeld last week confirmed Cutting Edge analysis that our forces have lost certain key cities in Iraq to insurgent control!
In our newsletters for the last two weeks, we reported that the deal by which "peace" was achieved in Falluja and Najaf in effect handed over control of these cities to a combination of a very weak Iraqi police and a very strong Iraqi insurgency. The same situation seems to be occurring in Samarra. The net result is that American forces are not allowed in these two significant cities. We postulated then that, if this trend continues, American forces might lose control of all Iraq except for the major roads.
Defense Secretary Rumsfeld confirmed this analysis last week. The very fact that he used the word, "retake" was both shocking and informative.
Listen:
NEWS BRIEF: "Rumsfeld Says Iraqis Will Retake Cities", by Robert Burns, AP Military Writer, Newsday.com, September 7, 2004
"WASHINGTON -- Defense Secretary Donald H. Rumsfeld said Tuesday he is confident the interim Iraqi government will find a way to retake cities now in the hands of insurgents ... Rumsfeld said the war in Iraq has not created more terrorists there, but he also cautioned that the country needs a more capable security force of its own to eventually defeat the insurgents. He said interim Prime Minister Ayad Allawi understands the threat from continued instability.
" 'The prime minister and his team fully understand that it is important that there not to be areas in that country that are controlled by terrorists', he said. Later he added, 'For their country to succeed, they simply cannot over a sustained period of time have areas that are under the control of people who are violently opposed to that government'. He was referring to major cities like Falluja and Samarra, where neither U.S. forces nor the Iraqi government are in control."
Did you catch the key statements in this article?
Thank you, Secretary Rumsfeld, for confirming our analysis of the sorry situation facing our troops today. I remember well when the Army Chief of Staff lost his position the day after he boldly informed a Congressional panel that he needed twice as many troops committed to Iraq than what Rumsfeld was willing to authorize. Now, we are seeing the effects of having one-half the number of troops required for this guerilla war. The greatest, most sophisticated army in the world is tied down in a guerilla war it cannot lose, but cannot win. While our troops are dying of Depleted Uranium poisoning just by fighting the insurgents and breathing the air, we are gradually losing the war for the cities. We no longer control Fallujah, Samarra, and Najaf -- according to Defense Secretary Rumsfeld!
Now, I ask Secretary Rumsfeld an extremely pertinent question: if our powerful military forces cannot take control of a city against insurgent forces, what chance in the world does a rag-tag Iraqi national force have, whose ability to fight has never been tested, and whose ranks are full of men who are anti-American in their inner of heart of hearts?
Iraq has just assumed another parallel with Vietnam!
VI. American military deaths not only officially surpassed 1,000, but last week was terribly bloody.
NEWS BRIEF: "U.S. Troops in Iraq See Highest Injury Toll Yet", The Washington Post, September 5, 2004
"BAGHDAD, Sept. 4 -- About 1,100 U.S. soldiers and Marines were wounded in Iraq during August, by far the highest combat injury toll for any month since the war began and an indication of the intensity of battles flaring in urban areas ... U.S. units frequently faced combat in a sprawling Shiite Muslim slum in Baghdad and in the Sunni cities of Fallujah, Ramadi and Samarra, all of which remain under the control of insurgents two months after the transfer of political authority. 'They were doing battlefield urban operations in four places at one time," said Lt. Col. Albert Maas, operations officer for the 2nd Medical Brigade, which oversees U.S. combat hospitals in Iraq. 'It's like working in downtown Detroit. You're going literally building to building'."
For the first time, insurgents are fighting in multiple areas in which a great deal of our military edge is eroded, i.e., in urban settings.
NEWS BRIEF: "Nine US soldiers killed in Iraq: Seven marines killed in car bomb attack near Fallujah, two US soldiers killed in mortar attack near Baghdad", Middle East News, September 6, 2004
"FALLUJAH, Iraq - Seven US marines and three Iraqi national guard were killed and several wounded in a car bomb attack as they passed near the militant Iraqi rebel enclave of Fallujah, the US military and witnesses said ... 'The explosion killed seven marines who were assigned to First Marine Expeditionary Force and three Iraqi national guard soldiers', the military said in a statement."
NEWS BRIEF: "Eight American soldiers killed, al-Sader office in Najaf besieged", ArabicNews, 9/7/2004
"In one of the worst days for the American forces in Iraq, six American soldiers were killed and other injured in an ambush in the surrounding of Faluja area. This came hours after the killing of two others as missiles were fired on their base to the north of the Iraqi capital Baghdad. The American soldiers who were on the board of armored vehicles were ambushed in al-Saqlaweyah village in the northern quarters of Falluja and as a result 8 were injured in addition to the 6 killed. News reports quoted a high ranking US official as saying that the losses might be much greater."
NEWS BRIEF: "U.S. death toll in Iraq passes 1,000: Insurgents attack, burn Baghdad police station", CNN News, September 8, 2004
"BAGHDAD, Iraq (CNN) -- Four U.S. troops died in Iraq on Tuesday ... Three of the soldiers who died Tuesday were killed in fighting in the Baghdad neighborhood of Sadr City. A fourth soldier died of wounds suffered in a roadside bombing Monday ... Two other deaths were reported by the military ...The Army also reported that a soldier was killed Sunday when his tank hit a roadside bomb in Khalidiya, north of Baghdad and a sailor from a Navy construction battalion was killed Saturday ..."
NEWS BRIEF: "Marines Had More Deaths Than Army in August", The State, September 8, 2004
"WASHINGTON - The Marines suffered more deaths in Iraq last month than the Army, even though the Army had at least three times as many troops there, Pentagon casualty records show. The trend has continued this month. Eleven of the first 17 U.S. military deaths have been Marines, including seven who perished Monday in a suicide car bombing near the city of Fallujah ... It is difficult to pinpoint the reasons for the unusually high death toll for the Marines because they limit details on the circumstances of battle deaths to either "enemy action" or "non-combat related." The Army specifies the type of weapon that caused the death as well as the city where it happened ... The vast majority of Marine deaths in August - 24 of the 33 total - were in the western province of Anbar, which includes the restive cities of Fallujah and Ramadi as well as dangerous areas on the Syrian border where Marines patrol to keep out foreign infiltrators and smugglers."
"Fallujah was the scene of devastating clashes last spring until the Marines pulled out. Since then resistance fighters have deposed the city's U.S.-backed leaders ..."
What is so terribly sad is that these Marines fighting against insurgents in cities like Fallujah have likely died in vain. Our tactics are so flawed, we literally agreed to a pact which allowed us to publicly claim victory while allowing the insurgent forces to take control of the city. Another parallel to Vietnam! Reading these current daily news reports is becoming similar to reading news reports of our daily battles in Vietnam. In Vietnam, as in Iraq, American soldiers were pinned down in asymmetrical warfare which largely eroded our advantage in firepower, air support, and technology.
Over 58,000 American soldiers died for nothing in Vietnam. Interestingly, more soldiers died under a Nixon Administration who promised to bring our boys home according to a secret plan for withdrawal, than died under President Lyndon Johnson. Democrat Presidential Candidate John Kerry is sounding a lot like Nixon on the campaign trail.

VII. I have a plan for withdrawing American forces from Iraq -- John Kerry
NEWS BRIEF: "Kerry vows to withdraw troops from Iraq", Reuters News, 6 September, 2004
"CANONSBURG, Pennsylvania (Reuters) - Democratic presidential nominee John Kerry has called the invasion of Iraq 'the wrong war in the wrong place at the wrong time' and said his goal was to withdraw U.S. troops in his first White House term ... Kerry said Bush had failed on all three counts. He called the president's talk about a coalition fighting alongside about 125,000 U.S. troops 'the phoniest thing I've ever heard. You've about 500 troops here, 500 troops there and it's American troops that are 90 percent of the combat casualties and it's American taxpayers that are paying 90 percent of the cost of the war', he said. 'It's the wrong war, in the wrong place at the wrong time'."
This statement contrasts sharply with President Lyndon Johnson's repeated statement urging people to support his Vietnam War; he said that Vietnam was the "right war at the right place at the right time against the right enemy".
However, do not be deceived into thinking that a President Kerry would actually carry out a plan much different than President Bush. He is a Skull & Bones lifetime Adept just as is President Bush. He is committed to the same goals. Listen to some more detail in this Reuters article.
"Kerry, like Bush, promised that the United States would stay the course in Iraq until the country is secure, saying: 'We have to do what we need to do to get out and do it righ't.He pledged to internationalize the forces in Iraq and do a better job of fighting 'a more effective, smarter' war on terror that he said would actually make Americans safer. Although he declined to set a precise timetable for pulling out U.S. troops, Kerry said it would be possible if certain conditions were met, such as bringing allies to the table to help with security and reconstruction." [Ibid.]
These words are almost identical, word-for-word from the 1968 Nixon/Kissinger promise to get Americans out of Vietnam quickly if elected; the truth actually laid 180° in the opposite direction. President Nixon assumed the powers of the Presidency on January 20, 1969, but American troops were not withdrawn until March 29, 1973 [Lt. Colonel Daniel Marvin, "Expendable Elite", p. 322]. In those four long years, the majority of the 58,000 American troops who died in Vietnam were killed.
Historians will judge that President Nixon's pledge to get us out of Vietnam was worthless, as bogus as a $3 bill. Henry Kissinger likewise has blood on his hands for this entire affair, as he was the top Illuminist in the Nixon Administration. Kissinger is the one who ensured that the globalist plan for Vietnam was carried out precisely according to their plan. Did you know that the Vietnam War lasted almost exactly 13 years? The war officially began in January, 1960, when our first Special Forces teams were sent in, and it ended March, 1973.
Do not expect anything different with a President Kerry.
VIII. Iraqi leaders this past week complained loudly against the manner in which the American military is slaughtering Iraqi civilians. This news story is surprising since these officials hold their office only because American force put them there!
NEWS BRIEF: "Despair in Iraq over the forgotten victims of US invasion", By Patrick Cockburn in Baghdad, Independent.co.uk, 09 September 2004
"Iraqi officials demanded to know yesterday why so little international attention was being given to their numerous dead as the US mourned the death of 1,000 soldiers ... 'When I heard on television that the Americans had lost 1,000 military killed in Iraq, I asked myself, what about our side? What is the number of Iraqis who have died?' said Dr Amer al-Khuzaie, an Iraqi deputy health minister ... He admits it is impossible to know the true figure because many bodies are simply buried and the deaths never registered. 'Sometimes there are as many as 200 Iraqis killed in a single day', sighed Dr Khuzaie ... 'The Iraqi people are being eradicated. We must stop this hemorrhage, this bleeding'."
Did you catch the key sentence?
"The Iraqi people are being eradicated."
I carefully read this article to see if Dr Khuzaie mentioned Depleted Uranium poisoning, which is responsible for the entire population being poisoned and which will ultimately kill almost all Iraqi civilians, but D.U. was not mentioned.
Let us now review two more articles on this same subject: the killing of Iraqi civilians.
NEWS BRIEF: "More Than 10,000 Iraqis Die Violently in Baghdad Region Alone", AP Breaking News, Sep 9, 2004
"BAGHDAD, Iraq (AP) - While America mourns the deaths of more than 1,000 of its sons and daughters in the Iraq campaign, far more Iraqis have died since the United States invaded in March 2003. No official, reliable figures exist, but private estimates range from 10,000 to 30,000 killed across the nation ... The violent deaths recorded in the clinic's leather ledger come from only one of Iraq's 18 provinces and do not cover people who died in such flashpoint cities as Najaf, Karbala, Fallujah, Tikrit and Ramadi. Iraqi dead include not only insurgents, police and soldiers but also civilians caught in crossfire, blown apart by explosives or shot by mistake - both by fellow Iraqis or by American soldiers and their multinational allies ... In a country where the dead are often buried quickly without proper accounting by authorities, the real number of Iraqis whose lives were cut short in the Iraq conflict may never be known ... Hazem al-Radini at the Human Rights Organization in Iraq said his group estimates the toll at more than 30,000 civilian deaths."
When we deposed Saddam Hussein and tore his statute down, we proclaimed to the world our goal of stabilizing Iraq and instituting "democracy", but the reality is once again 180° in the opposite direction. Since Saddam has been overthrown, our military has routinely killed untold numbers of civilians, deliberately.
Speaking of D.U. poisoning, let us turn now to an open letter written by an American Iraqi citizen now living in Arizona, as she laments the loss of her personal friend in Iraq from cancer caused by depleted uranium poisoning. Listen carefully.
NEWS BRIEF: "Ode To Nuha - US Depleted Uranium Takes Another (Victim)", By Rana El-Khatib, Rense.com, 9-8-4
"My friend Nuha Al Radi died yesterday due to complications from leukemia. An Iraqi national educated in the U.K., she lived between Iraq and Lebanon. Nuha's end was set into motion the day President George H. Bush (Senior) declared war on Iraq during Operation Desert Storm in 1991. Thanks to him, a generation of Iraqi citizens lost their lives, starting with his bombs and ending with his sanctions. Along the way, Bill Clinton took the sanctions baton and flippantly added a bombing raid or two, killing many more innocent Iraqis, before passing it on to George W. Bush, who is now finishing off his father's cruel legacy."
"The U.S., once again, has taken its big, abusive fist and planted it into the pit of my stomach and this time I am an American citizen ... Nuha was an accomplished artist and author. Her book, 'Baghdad Diaries', now stares down at me from my bookshelf ... Nuha was killed by America's bombs dumped on Iraq during the first Gulf War. She was not directly injured upon their impact. Instead, she has become an untallied victim of their carcinogenic aftermath, joining thousands of others who have suffered silently under the thick coat of deceptions about 'smart bombs' and 'limiting collateral damage.' As though foreseeing her own fate, Nuha makes reference throughout her book to the rampant grave illnesses that afflicted Iraq's citizens following Desert Storm."
"Everyone seems to be dying of cancer. Every day one hears about another acquaintance or friend of a friend dying. How many more die in hospitals that one does not know? Apparently, over thirty percent of Iraqis have cancer, and there are lots of kids with leukemia ... The depleted uranium left by the U.S. bombing campaign has turned Iraq into a cancer-infested country. For hundreds of years to come, the effects of the uranium will continue to wreak havoc on Iraq and its surrounding areas."
In case you think that Nuha is exaggerating, please take a moment to view the video clip created by Democrat Congressman Dennis Kucinich during his primary campaign for President. Be sure to click to see the pictures of the babies we are killing in Iraq.
Truly, our Depleted Uranium poisoning is killing the entire land of Iraq and its people. Instead of our invasion making it possible for Antichrist to rebuild Ancient Babylon to use as his capital city, our D.U. poisoning is completely fulfilling Isaiah 13.
IX. As both parties head into the Fall Presidential Campaign, President Bush began to subtly use his "powers of Incumbency" against John Kerry. What is the "power of Incumbency"? This term refers to an incumbent officeholder using the power Constitutionally given him against his opponent. For example, were Coalition Forces to gain a smashing victory in Iraq just before the election, the people might be persuaded that the President's policies might work after all if given enough time. Similarly, since everyone knows the American citizenry will rally behind their President during times of a national emergency, the incumbent President running for re-election might just see to it that some sort of harmless "emergency" might occur just before an election that would rally the voters around him.
If this staged event occurs in the month of October in an election year, it is commonly referred to as an "October Surprise".
Let us now examine some instances in which the President seems to be using his "power of Incumbency" in his election campaign.
NEWS BRIEF: "Trial of Saddam and aides to begin 'within weeks' ", New Zealand Herald, 06.09.2004
"KUWAIT - Iraq's toppled leader Saddam Hussein and his top aides will go on trial within weeks, Iraqi minister of state Kasim Daoud said on Sunday. 'Saddam Hussein and his band will stand trials within a period of weeks', Daoud told a news conference in Kuwait City after talks with top officials. He said he was referring to the US list of the 55 most wanted members of Saddam's administration, most of whom are either in custody or have been killed."
Can you see how popular a public trial of Saddam Hussein might make President Bush, especially at election time. American forces have held "Saddam" for nearly one year, but delayed his trial until just before the election? How convenient! His trial would provide daily, free publicity of a man whom we have been taught to hate. President Bush would receive a huge jolt upward in the polls; this is the power of incumbency.
NEWS BRIEF: "Recent clues can lead to arrest of Osama: US officials", By Arshad Sharif, Dawn the Internet Edition, 04 September 2004
"ISLAMABAD, Sept 3: US counter-terrorism officials believe that the recent spate of Al Qaeda arrests in Pakistan have provided significant clues, which could lead to "guaranteed" arrest of Osama bin Laden and his other top associates ... In reply to a question about Osama bin Laden, Mr Black said "success against people that you know about, Osama bin Laden and others, could happen tomorrow, could happen day after, a week from now, or a month from now. The thing is everything is in place. A little bit is needed to localise these people and to catch them."
Another amazing incident! After "looking" for Osama bin Laden for 3 years, we are now going to catch him just before Americans trek to the polls. President Bush's popularity would positively skyrocket should we capture Saddam AND Osama! The "power of Incumbency" can be a powerful force in the re-election of a President.
NEWS BRIEF: "Pentagon to probe Kerry's war record", Gulf News, September 6, 2004
"Ohio: In a fresh blow to John Kerry's flagging presidential campaign, the Pentagon has ordered an official investigation into the awards of the Democratic senator's five Vietnam War decorations ... The highly unusual inquiry is to be carried out by the inspector-general's office of the US navy, for which Sen Kerry served as a Swift Boat captain for four months in 1968, making two tours of duty ... He was wounded in action and subsequently awarded three Purple Hearts, a Silver Star and a Bronze Star. But for the past month, the exact details of Kerry's military service in Vietnam have become shrouded in a controversy that the navy has now decided warrants a full-blown search for the truth."
This news story captures the truth, when it reports that this type of investigation in the midst of a Presidential election is a "highly unusual inquiry". Why not unleash the Pentagon dogs on John Kerry? Most American citizens probably think of the Pentagon as an objective organization, not realizing each officer and each civilian depends directly upon President Bush for continuance of their jobs. Therefore, you can count on this type of "highly unusual inquiry" to be a hatchet job on John Kerry.
The "power of Incumbency" is a fearsome weapon during a campaign, and it seems that President Bush is unleashing it upon Kerry.
---------- Articles Posted ----------
* "THE ROCK-N-ROLL MUSIC OF JIMMY PAGE/LED ZEPPELIN: A WORSHIP OF LUCIFER IN THE FORM OF THE GREEK GOD, PAN: "If people seek the 'tune' (the music's hidden message) then Lucifer will lead them to Absolute Truth." An entire nation has been seduced by these songs, especially The Stairway to Heaven. "Back to the old gods", this Rock Music urges - http://www.cuttingedge.org/news/n1957.cfm
* "50% OF ALL NEW YORK CITY RESIDENTS, AND 41% OF ALL NEW YORK STATE CITIZENS BELIEVE GOVERNMENT OFFICIALS HAD PRIOR KNOWLEDGE OF THE ATTACKS ON 9/11, AND TOOK NO ACTION: Incredibly , it seems as though the message from organizations fighting to get the word out about government culpability in the 9/11 attacks has taken root more than we realize - http://www.cuttingedge.org/news/n1956.cfm
* "THE PENTAGON IS DENYING MEDICAL CARE FOR VETERANS STRICKEN BY DEPLETED URANIUM (D.U.) CONTAMINATION! Congressman Dennis Kucinich calls upon the Federal Government to fully fund D.U. care. However, to do so would mean that the Federal Government would have to acknowledge the problem and legally face their negligence in sending American servicemen into battle equipped with radioactive weapons which will kill more of them than any enemy on any battlefield! - http://www.cuttingedge.org/news/n1955.cfm
* "IS THE DEPLETED URANIUM (D.U.) SCANDAL FINALLY ABOUT TO BREAK INTO PUBLIC MASS MEDIA? Democrat Congressman Dennis Kucinich ran a D.U. video on his website during his recent campaign for President. If the D.U. story breaks after President Bush is nominated for re-election, his campaign could be severely damaged. Voters might "storm the White House" if they realized that every one of their loved ones fighting in this war will eventually die from D.U. poisoning, as will many wives and girlfriends! - http://www.cuttingedge.org/news/n1954.cfm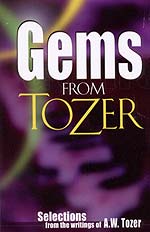 ---------Conclusion----------------"Christless Christianity" - Part 1
For those who want a rule by which they can test everything ... I make available here a little secret by which I have tested my own spiritual experiences and religious impulses for many years. Briefly stated, the test is this: This new doctrine, this new religious habit, this new view of truth, this new spiritual experience -- how has it affected my attitude toward, and my relation to, God, Jesus Christ, the Holy Scriptures, self, other Christians, the world, and sin. By this sevenfold test, we may prove anything religious.
1) One vital test of all religious experience is how it affects our relation to God ... Any doctrine, any experience that serves to magnify Him, is likely to be inspired by Him .... Many enjoyable feelings may be aroused within the soul by low or even idolatrous worship. The nun who kneels "breathless with adoration" before an image of the Virgin is having a genuine religious experience. She feels love, awe, and reverence -- all enjoyable emotions -- as certainly as if she were adoring God. The mystical experiences of Hindus and Sufis cannot be brushed aside as mere pretence ... These and other encounters and sometimes do have genuine encounters with someone beyond themselves. In the same manner, Christians are sometimes led into emotional experiences that are beyond their power to comprehend. I have met such people and they have inquired eagerly whether or not their experience was of God. The big test is: What has this done to my relationship to the God and Father of our Lord Jesus Christ? (Rev 4:11)
2) The next test is: How has this new experience affected my attitude toward the Lord Jesus Christ? Whatever place present-day religion may give to Christ, God places Him top place in Heaven and Earth. He must stand at the center of all true doctrine, all acceptable practice and all genuine Christian experience. Christless Christianity sounds contradictory, but it exists as a real phenomenon in our day.
Again, there are psychic experiences that thrill the seeker and lead him to believe that he has, indeed, met the Lord, and been carried to the Third Heaven; but the true nature of the phenomenon is discovered later when the face of Christ begins to fade from the victim's consciousness. If, on the other hand, the new experience tends to make Jesus Christ indispensable, if it takes our interest off our feelings and places it in Christ, we are on the right track. Whatever makes Christ dear to us is pretty sure to be from God (Matt. 3:17; Acts 2:36, 4:12; John 14:6) [A.W. Tozer, "Gems From Tozer", p. 59-60]
"Christless Christianity" -- the plague of the churches of our day!
=======================================================
May Jesus Richly Bless You,
David Bay, Director
866-909-2850 Toll Free Customer Service - Order Line
803-356-2850 Toll Free Customer Service - Order Line
803-356-2860 Fax