MUSIC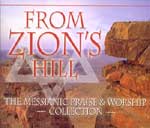 From Zion's Hill: The Messianic Praise and Worship Collection
3-CD Set/36 songs
Regularly $19.95
On Sale $13.95
You Save Nearly $6.00
NOTE: Getting 36 professionally created high-energy songs for $13.95 is an incredible value!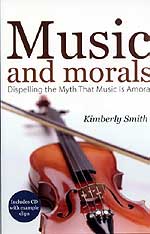 "Music and Morals: Dispelling The Myth That Music Is Neutral"
Book comes w/FREE CD Providing Examples of Moral and Immoral Music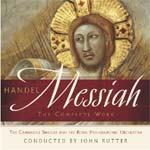 Handel's 'Messiah' 2-CD Set
Timeless Masterpiece Performed By World's Greatest Living Orchestra
With FREE 24-Page Booklet
Regularly $24.95
On Sale $19.95
You Save $5.00
Download the free booklet that comes with the CD set
Listen to a sample of the beautiful songs on this CD
---
Other New DVD's
Volume 2 Is Here!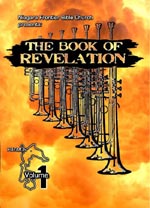 "Dynamic 'Book of Revelation' Study
Volume One -- Revelation 1:1-4
Volume Two -- Revelation 1:4-8
6 Hours of Instruction On 6 DVD's for each volume
The two volumes together have 12 hours of instruction!
---
Combination Packages Save You Money!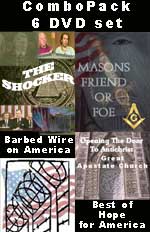 Regularly $99.96
Now On Sale $79.96
You Save $20.00!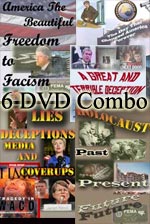 Regularly $114.91
Now On Sale $89.91
You Save $25.00
---
Regularly $95.96
Now On Sale $79.96
You Save $16.00
---
NEW UNIQUE STUDY BIBLE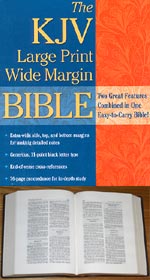 "KJV Large Print Wide Margin Bible" Hardcover
Click On Above Picture To See Enlarged Photo of This Bible
Regularly $39.95
On Sale $33.96
You Save $6.00
Helpful format with wide margins on ALL FOUR SIDES of the page allows for note-taking to support both study and reflection
Also Available In Bonded Leather
Regularly $59.95
On Sale $49.95
You Save $10.00
---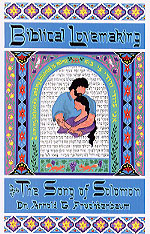 "Biblical Lovemaking"
Sex God's Way
Great Wedding Gift
---
NEW DVD!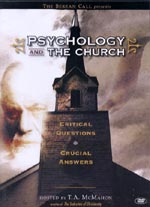 Psychology and the Church DVD
At this moment in the Church Age, the predicted "falling away" of genuine believers (Apostasy) is reaching such critical mass that Antichrist may now be able to arise!
Powerful documentary which just might change your life!
---
Special Purchase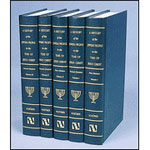 "History of the Jewish People in the Time of Jesus Christ"
5-Volume Set - SALE
Regularly $199.99
Special Purchase: $59.99
You Save $140.00!
Classic work includes extensive essays from the centuries before and after Christ
---
NEW DVD!
Did you know that Gambling opens the door of your soul to demonic oppression/possession? This spiritual warfare reality renders anyone participating in this evil really vulnerable to demonic power in their life
---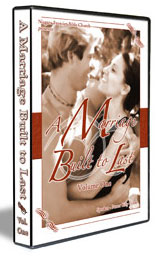 Volume 1: 6-DVD Set
Many marriages today are under severe strain. If we'll just get back to God's original plan for marriage, then we're well on our way to having "A Marriage Built to Last"
Volume 2 (6 Pack DVD)
---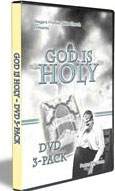 DVD
3-Pack Set
Danger! Danger! The alarm has sounded! The American Church is under attack! The Body of Christ has fallen under a horrible epidemic where BELIEVERS IN GOD NO LONGER BELIEVE IN GOD!
---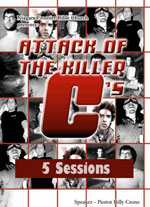 "Attack of the Killer C's" DVD
3 -Hour, 5-DVD set
Regularly $29.99
On Sale $24.99
---
Special Purchase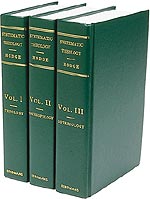 "Systematic Theology"
by Charles Hodge
3 Volumes, 2,400 pages --Special Purchase
Regularly $99.99
On Sale $39.99
You Save $60.00!
This 'magnum opus' was written while Hodge served as a professor at Princeton (1851-1878), where he permanently influenced American Christianity as a teacher, preacher, and exegete. Hodge must be classed among the great defenders of the faith, and possessed an extremely rare talent for clearly expressing complex subjects in easily understood writings.
Now a standard for theological students
BUT
English style is easily understood by the average Christian
---
"KJV Audio Bible - Entire Bible on CD" - Dramatized Reading by Stephen Johnson
Regularly $99.95
On Sale $74.95
You Save $25.00!
This Audio Bible combines Stephen Johnston's rich narration with the voices of dozens of award-winning actors, sound effects, and background music.
High-quality CD's feature state-of-the-art digital recordings
Also available:
"KJV Audio Bible On Audio CD - Entire Bible Voice Only" - Stephen Johnson
Regularly $99.95
On Sale $74.95
You Save $25.00!
---
Bookstore Resources