Award-Winning Documentary
VOLUME 2 -- "Riddles In Stone: The Secret Architecture of Washington, D.C."
Award Announcement
Los Angeles Film Festival has just awarded Volume One, "The New Atlantis", the award for "Best Historical Documentary"!
This "Best Historical Documentary" is unarguably the most critically important award any video documentary can receive. You see, any documentary rises or falls on the factual content. By awarding this honor to "Secret Mysteries: The New Atlantis", the Los Angeles Film Festival judges were saying two things about the facts in the video:
1) The judges realized that we had our historic facts straight;
2) The judges realized that we had applied proper journalistic "footnotes" to the facts presented in Volume I
If you are a Homeschooling parent, you can now rest assured that the facts we present are correct and that we have proven our case. Homeschooling is the one great area of our Educational System where you can still get the truth. In the case of American and British history, facts in Public School textbooks have either been eliminated or re-written. In this video, we show the truth about America's Beginnings, i.e., that this National Heritage debate is like a coin with two sides. On the one hand, American culture was largely based upon Christian values, with some of these values making an impact in the founding of the government. On the other hand, the vast majority of the American government was based upon Secret Society values, with only lip service paid to Jesus Christ.
These are facts your child needs to know, for we can make sense of our present and can only realize where we are heading, only if we properly understand our past.
As much as we appreciate these honors for excellence in content, in video production and in script writing, Volume I will be seen in the final analysis as the weakest video of the four volumes. Volume 2, "Riddles In Stone: The Secret Architecture of Washington, D.C.", may well be the strongest of the four. Volume II zeroes in on the Masonic & Rosicrucian influence so prevalent amongst our Founding Fathers as they planned, and began to implement, the layout of America's Capitol. For years, extreme controversy has abounded as to the exact meaning of the occult symbols found within the street layout, the buildings, and the monuments of Washington, D.C.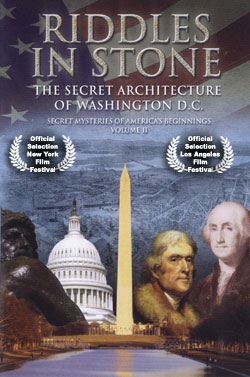 Progress On Completing Volume 2
Chris Pinto has completed all reenactments with actors and actresses and is now ready to begin putting the documentary together using the new editing equipment which we purchased when editing Volume 1. Chris has the beginning and the ending done, which is always the most difficult of any documentary.
Furthermore, the first ten minutes and the last ten minutes of this film will be the strongest portions of the entire film. And, just as we did in Volume 1, we shall be reporting on facts never before made public, hidden or erased from the historical record. Just as people were shocked that the five original American cities were perfectly aligned on an occult Ley Line running at a 52 degree azimuth, and were exactly aligned with the precise center of the pagan worship center of Stonehenge, so shall they be repeatedly shocked by the many details we have uncovered.
Chris also says that he will get a trailer ready for viewing some time next week.
In the meantime, we now have a professionally-created front cover. Please pray that the Lord will direct the ending of this second documentary. We are still several thousand dollars short of the monies we need to complete this project. To raise these monies, we are conducting a Pre-Publication Sale, which saves you $5.00 off the video.
For all pertinent information concerning the Pre-Publication Sale for Volume 2, click on this hotlink now.
---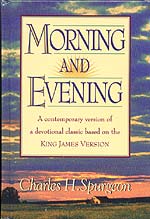 --------- Inspiration For the Week-------"I acknowledged my sin unto Thee, and mine iniquity have I not hid. I said, I will confess my transgressions unto the Lord; and Thou forgavest the iniquity of my sin." Psalm 32:5
King David's grief for sin was bitter. Its effects were visible upon his outward frame: "his bones waxed old"; "his moisture was turned into the drought of summer." No remedy could he find, until he made a full confession before the throne of the heavenly grace. He tells us that for a time he kept silence, and his heart became more and more filled with grief: like a mountain tarn whose outlet is blocked up, his soul was swollen with torrents of sorrow. He fashioned excuses; he endeavoured to divert his thoughts, but it was all to no purpose; like a festering sore his anguish gathered, and as he would not use the lancet of confession, his spirit was full of torment, and knew no rest.
At last it came to this, that he must return unto his God in humble penitence, or die outright; so he hastened to the mercy-seat, and there unrolled the volume of his iniquities before the all-seeing One, acknowledging all the evil of his ways in language such as you read in the fifty-first and other penitential Psalms. Having done this, a work so simple and yet so difficult to pride, he received at once the token of divine forgiveness; the bones which had been broken were made to rejoice, and he came forth from his closet to sing the blessedness of the man whose transgression is forgiven.
See the value of a grace-wrought confession of sin! It is to be prized above all price, for in every case where there is a genuine, gracious confession, mercy is freely given, not because the repentance and confession deserve mercy, but for Christ's sake. Blessed be God, there is always healing for the broken heart; the fountain is ever flowing to cleanse us from our sins. Truly, O Lord, Thou art a God "ready to pardon!" Therefore will we acknowledge our iniquities. (C.H. Spurgeon, "Morning and Evening Devotions")
---------- This Weeks Hot News ----------
Discrediting of President Bush Hitting Climax Just Before Elections!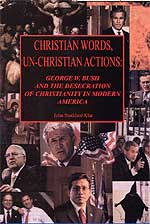 "Christian Words, Un-Christian Actions"
This past week saw the greatest advancement of the deliberate plan to discredit President Bush since we began taking note of this campaign in February, 2004. If you are not aware of this plan, and how it has been unfolding please take the time to read NEWS1929, "Campaign To Discredit President Bush Seems To Be Moving Into Higher Gear".
To what purpose would the Illuminati discredit one of their own, in this case, the Skull & Bones President Bush? We quote pertinent portions of NEWS1929.
Throughout occult literature, New World Order writers acknowledge only two major enemies. 1) National Sovereignty; 2) Fundamental Christianity
President Bush is tightly tied into both these major "enemies" to the planned global system. Let us quickly explain.
National Sovereignty -- When President Bush ordered American troops to invade Iraq on March 20, 2003, he was exercising his authority as a National Sovereign. He was also repudiating -- publicly at least -- the "collective will" of the International Community as represented by the United Nations. On the one hand, President Bush was vehemently stating that Saddam was a threat to world "peace and safety" because he possessed WMD, and was a threat to give some of that weaponry to Al Qaeda terrorists. On the other hand, the United Nations was just as vehement in their declaration that Iraq possessed no WMD that could be either used against his neighbors or shared with terrorists.
As Coalition Forces were celebrating their victory over Saddam and tearing down his statute in Baghdad, Cutting Edge was warning that the war must be seen, in the final analysis, as a disaster. Otherwise, people will flock to the ever-popular banner of National Sovereignty and National Patriotism, while spurning the Illuminati concept of Global Sovereignty and Global Patriotism. After all, World Wars I and II were staged and fought to establish the principle that only Global Sovereignty could prevent future world conflicts.
If President Bush is thoroughly discredited, he will bring National Sovereignty into great disrepute. If the Iraq war also produces a global confrontation -- World War III -- as is the plan, then Antichrist can point to that war when he arises as THE most important reason he is officially outlawing the exercise of National Sovereignty. From this moment on, he will intone, only he will exercise any authority and it shall be global.
Fundamental Christianity -- From the beginning of his campaign, President Bush claimed to be a Christian (NEWS1398). Based upon his personal testimony alone, many Evangelical Christians believe he is Christian, his fruits to the contrary notwithstanding.
Now, let us examine some of the many ways in which the campaign to discredit President Bush seems to be hitting a climax just before the mid-term elections.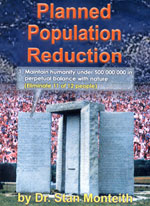 I. North Korean Nuclear Crisis -- North Korea announces nuclear test is imminent
Why should a worsening of the North Korean nuclear crisis be considered as part of the campaign to discredit President Bush? Listen as we again quote a pertinent portion of NEWS1929.
A CFR (Council on Foreign Relations) official strongly criticized Bush on his handling of the potential nuclear crisis with North Korea. If you are not familiar with what the CFR is, and why it was founded, please take a moment to read our archived article: "COUNCIL ON FOREIGN RELATIONS A MAJOR KEY IN THE DRIVE TO THE NEW WORLD ORDER!" - NEWS1191.
This Illuminist author is saying that the only reason North Korea has not agreed to abandon her nuclear weapons project is because President Bush has failed to provide proper leadership! This charge is serious, for when a nuclear confrontation does develop, President Bush is now in line for tremendous criticism.
NEWS BRIEF: "Harrison Faults Bush Administration for Rejecting Step-by-Step Accords to Halt North Korea's Nuclear Program", Interview with Selig S. Harrison, Director of the Asia Program at the Center for International Policy, Council on Foreign Relations Online Magazine, May 10, 2004
"Selig S. Harrison, director of the Asia Program at the Center for International Policy and a longtime expert on North Korea, says Pyongyang is 'eager' to start step-by-step negotiations with Washington to freeze, and end, its nuclear program. But the United States, Harrison says, refuses to take up the offer ... A pair of six-nation talks has been held to try to resolve the sharp dispute between the United States and North Korea over Pyongyang's nuclear program. A working group of officials from the six nations-the United States, North Korea, South Korea, China, Japan, and Russia-is to start another round of talks May 12, but Harrison holds out little hope for progress. 'I think it is a charade', he says." (Emphasis added)
For once, we agree with a member of the CFR! The United States has now held numerous high-level talks with North Korea on this issue, to no avail. Each of these "negotiations" has, indeed, been a "charade". We appreciate the CFR for verifying what we have been saying for years!
In fact, we intentionally sabotaged the Spring negotiations last year, as we detail in NEWS1805. Furthermore, the Bush Administration adopted a tough, new aggressive posture with North Korea that some fear might spark the very war we say we are trying to avoid (NEWS1839).
Now, let us return to the CFR report to get more detail on their unhappiness with President Bush about how he is handling the nuclear crisis with North Korea.
"I found the North Korean leadership extremely eager to find a way to conclude a nuclear deal with the United States. They need such a deal urgently ... they want improved relations with the United States. As part of that, the nuclear issue would be settled ... I found them very eager for settlement, but the problem is, while they're eager and they need [a deal], but they are not prepared to do it in the way the Bush administration is asking them to do it. The North Koreans say that Washington wants them to, in effect, simply roll over and disarm unilaterally." [Ibid.]
When one committed Illuminist so severely criticizes another as we have seen here, you have to realize that you are looking at the public, outward manifestation of a master plan. That plan is to so thoroughly discredit Bush that no one has confidence in him anymore. Since Bush entered office on January 20, 2001, he has understood that the North Korean nuclear program is portrayed as a threat to world peace; in 1994, President Clinton was so worried he dispatched Former President Jimmy Carter to Pyongyang to try to strike a deal. However, as CFR's Harrison stated, President Bush has failed to properly lead, in his estimation. When the CFR criticizes in this manner, a politician put into office by their support can be in trouble.
Therefore, when this next news story publicly broke this week, the CFR's criticism of the leadership failure on the part of President Bush to stop North Korea from gaining a nuclear weapons capability will resound hard and long in the Mass Media just weeks before the mid-term elections.
NEWS BRIEF: "Fears North Korea may test this weekend", CNN.com, October 6, 2006
"TOKYO, Japan -- Japan's top government spokesman says Tokyo is stepping up monitoring of North Korea amid speculation that the communist nation could carry out a nuclear test as early as this weekend ... The speculation comes amid reports the United Nations Security Council members have reached a tentative agreement on a Japanese-drafted statement that warns North Korea of unspecified consequences if it conducts a nuclear test ... Japanese Vice Foreign Minister Shotaro Yachi, currently in Washington, said Japan and the United States shared concerns that the North was not bluffing about a nuclear test, and should be prepared for a possible test this weekend."
If North Korea actually explodes a nuclear device this weekend, or any time before the elections, the questions about President Bush's leadership will resound quite loudly. The CFR can mount a drive repeating their leadership criticism. Since many Democrats are also members of the CFR, this type of criticism could easily take on a partisan tone which could been seen as very damaging to the Republican party in this election.
When you remember that the Bush Administration threw diplomatic cold water on North Korea's announcement that she possessed nuclear weapons, you will realize the type of deep trouble the President could be in trouble the minute that nation actually explodes a nuclear device. In case you do not remember the ridicule Bush officials heaped on North Korea's announcement, take a few moment to read NEWS1805.
Quoting a portion of the reaction to North Korea's announcement that she possessed nuclear weapons:
""WASHINGTON -- North Korea's lead official at nuclear weapons talks in China acknowledged to a U.S. envoy that his country has nuclear weapons and said it may test, export or use them depending on U.S. actions ... The U.S. official said CIA assessments indicate that reprocessing has not yet started..."
Within minutes of an actual nuclear explosion by North Korea, President Bush will be blamed for both a leadership failure and an intelligence failure. Repercussions against the Republican Party in the coming elections could be painted very darkly.
North Korea officials were talking very tough yesterday, even combative. Notice how their announced capabilities are far more than the CIA is saying they are.
NEWS BRIEF: "Kim's message: War is coming to US soil", Asia Times, October 6, 2006
"The Foreign Ministry of the Democratic People's Republic of Korea announced on October 3 that the DPRK planned to conduct a nuclear test. The Foreign Ministry stated that the planned nuclear test was in response to the grave situation created by the US, where "the supreme national security interests of the DPRK are at stake with the Korean nation standing at the crossroads of life and death".
"The nuclear test, once conducted, will have far-reaching implications for the Koreas and the rest of the world ... Unlike all the previous wars Korea fought, a next war will be better called the American War or the DPRK-US War because the main theater will be the continental US, with major cities transformed into towering infernos. The DPRK is now the fourth-most powerful nuclear weapons state just after the US, Russia, and China. The DPRK has all types of nuclear bombs and warheads, atomic, hydrogen and neutron, and the means of delivery, short-range, medium-range and long-range, putting the whole of the continental US within effective range. The Korean People's Army also is capable of knocking hostile satellites out of action."
Is the "time for action" nearer than we dared believe?
Before we leave this section, let us review the Illuminati Plan outlining the role North Korea is to play in the coming World War III.
"A hair-raising nuclear confrontation in Korea may, towards the end of the period, threaten man's very survival." [Peter Lemesurier, "The Armageddon Script", p. 223]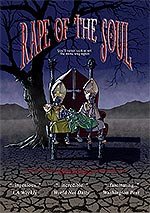 How Roman Catholic Priestly Pedophilia Ruins People's Lives
II. A Republican sex scandal erupted last week, again th reatening President Bush and the credibility of the Republican Party.
NEWS BRIEF: "House Leadership Rips Foley on E-Mails", My Way News, September 30, 2006
"WASHINGTON (AP) - Rep. Thomas Reynolds, head of the House Republican election effort, said Saturday he told Speaker Dennis Hastert months ago about concerns that a fellow GOP lawmaker had sent inappropriate messages to a teenage boy ... Foley, R-Fla., resigned Friday after ABC News questioned him about the e-mails to a former congressional page and about sexually suggestive instant messages to other pages. 'The improper communications between Congressman Mark Foley and former House Congressional pages is unacceptable and abhorrent. It is an obscene breach of trust', Hastert, R-Ill., Majority Leader John Boehner, R-Ohio, and Majority Whip Roy Blunt, R-Mo., said in a written statement Saturday evening. 'His immediate resignation must now be followed by the full weight of the criminal justice syst em'."
Exactly how old was this "teenage boy" where Rep. Foley was writing these "sexually suggestive instant messages"?
"The boy who received the e-mails was 16 in the summer of 2005 when he worked in Congress as a page. After the boy returned to his Louisiana home, the congressman e-mailed him ... The teenager thought the messages were inappropriate, particularly one in which Foley asked the teen to send a picture of himself. The teen's family contacted their congressman, Rep. Rodney Alexander, R-La. ...."
Once this scandal hit the public press, new revelations started appearing constantly:
NEWS BRIEF: "GOP Leaders Knew of Foley E-Mail in '05", The Guardian (London), October 1, 2006
"WASHINGTON (AP) - GOP leaders admit their offices have known for months that a Florida Republican congressman was sending inappropriate e-mails to a boy who had worked as a page in the House of Representatives. The office of House Speaker Dennis Hastert, who earlier said he'd learned about the e-mails only last week, acknowledged that aides referred the matter to the authorities last fall. They said they were only told the messages were 'over-friendly.' Rep. Thomas Reynolds, who heads the House Republican election effort, said Saturday he told Hastert months ago about concerns that a fellow Republican lawmaker, Rep. Mark Foley, had sent inappropriate messages to a teenage boy.
Can anyone say, "Cover-up" at the highest levels of the House of Representatives? The last major cover-up occurred during the time of the Watergate Scandal with President Nixon. During that scandal, Nixon made himself look and sound like a fool when he said, on live nationwide TV, "I am not a crook"!
Will we hear something like this from one of the Republican leaders who may have covered this sex scandal up?
NEWS BRIEF: "House Speaker Hastert Requested Attorney General Gonzales To Investigate The Foley Matter As A Criminal Offense", The Drudge Report, Sun Oct 01 2006
"Former Representative Mark Foley resigned from the House of Representatives on Friday, September 29, 2006, after improper and illicit communications between Mr. Foley and former House pages were made public. While the House of Representatives on that day voted to refer this matter to the Committee on Standards of Official Conduct for investigation, they do not have jurisdiction over federal law or over him upon his resignation from office. As Speaker of the House, I hereby request that the Department of Justice conduct an investigation of Mr. Foley's conduct with current and former House pages to determine to what extent any of his actions violated federal law."
Now, Rep. Foley drops the bombshell: he is gay because he was molested by Catholic clergy!
NEWS BRIEF: "Foley Says He Was Abused by a Clergyman", The Guardian (London), October 4, 2006
"WEST PALM BEACH, Fla. (AP) - Disgraced former Rep. Mark Foley said through his lawyer Tuesday that he was sexually abused by a clergyman as a teenager, but accepts full responsibility for sending salacious computer messages to teenage male pages. Attorney David Roth said Foley was molested between ages 13 and 15. He declined to identify the clergyman or the church, but Foley is Roman Catholic."
" 'Mark Foley wants you to know he is a gay man', Roth told reporters as Republicans struggled with fallout from Foley's resignation."
What political ramifications might this scandal have on the Republican Party chances in the upcoming mid-term elections?
NEWS BRIEF: "The political fallout of Foley's resignation", The Christian Science Monitor, reprinted in The Gulf News, October 3, 2006
"The scandal involving Representative Mark Foley (Republican) of Florida, who abruptly resigned his seat last Friday, has engulfed the Republican leadership of the House of Representatives, adding an explosive issue to the pile of woes facing the GOP in its tough battle to retain control of Congress. Foley quit Congress after he was confronted with evidence that he had sent sexually explicit electronic messages to former teenage House pages .... Adding to the black eye for the GOP, which calls itself the party of family values, is the fact that Foley had co-chaired the House Caucus on Missing and Exploited Children, and had sponsored numerous bills aimed at protecting children from predators."
" 'It's a disaster' for the Republicans, says Larry Sabato, a political analyst at the University of Virginia in Charlottesville. 'This could be the tipping point', he adds, referring to the 15-seat net gain that Democrats need to win control of the House."
Are there any polls which show that this electoral "tipping point" may actually be occurring? After all, the opinion expressed above is just that -- an expert opinion.
NEWS BRIEF: "Reuters/Zogby Poll: Dems Hold Leads in Races for Key House GOP Seats as Republicans grapple with sex scandal", Zogby International, October 5, 2006
"Democrats hold leads in races for 11 out of 15 key Republican-held House seats, the first in a series of Reuters/Zogby tracking polls shows. This sets the stage for a full-tilt battle for control of Congress, as the GOP House leadership faces mounting pressure from a congressional sex scandal ... The Democratic edge is such that their candidates lead in seven of the nine House districts that contain Republican advantages in party identification .... In other reliably GOP districts where incumbent Republicans are running for re-election, the Reuters/Zogby package of polling shows that this year they are trailing significantly ...
"Pollster John Zogby: "If these numbers hold there could be very good news for Democrats this year. Of these 15 Republican-held seats, Democrats lead in 11, while Republicans lead in 4. Nine of the 11 Democratic leads are by five points or more and of the nine Republican incumbents involved, 8 have negative re-elects -- all of which are under 40%. The formula for Democratic victory: in each case where Democrats lead, the candidates are winning near or above 80% of their own party vote and they are leading among independents. In other races I am following closely, there are reasons to see Democrats ahead in other Republican districts, as well ...According to the Cook Political Report, there are roughly twice as many Republican seats as Democratic seats considered 'toss-ups' this year."
Cutting Edge is well aware that electronic voting machines make it really easy to control elections in this modern era; therefore, the party who wins the election will do so because that is the Illuminati Plan. What pollsters and Mass Media have to do is to paint a reasonable public picture as to why an election turned out the way it did. I believe we are seeing this occur right here and right now. It does seem likely that the Plan calls for the complete discrediting of President Bush between now and Fall, 2008. Should the 2006 Mid-Term Elections bring Democrat control of one or more houses of Congress, that discrediting could become really mean and nasty.
For the record, we have posted an article which details our position on this election:
NEWS2158 -- "Cutting Edge Position On The 2006 Mid-Term Elections"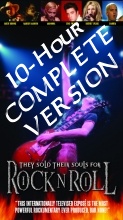 III. Many pundits have warned about an "October Surprise", which is usually defined as some dramatic news in the month of October prior to an election in November. The idea is that voters can be swayed when they are confronted with dramatic news just prior to the election. Most instances where this term is used view the "October Surprise" in foreign affairs. However, these next two articles make you wonder if the Democrats did not cook up several "October Surprises"!
NEWS BRIEF: "Hastert: Scandal Is 'October Surprise' ", by Ronald Kessler, News Max, Friday, Oct. 6, 2006
"Calling the timing 'suspicious', House Speaker J. Dennis Hastert said the delay in disclosing former Rep. Mark Foley's improper messages to male pages has put kids at risk. In an interview with NewsMax.com late Thursday, Hastert said anyone who knew of the sordid instant messages Foley was sending to congressional pages should have notified authorities immediately.
" 'If somebody knew of these messages and didn't come forward, they're putting kids in jeopardy -- for a year, for a month or for a day', the Illinois Republican said. Press reports indicate that several of Mark Foley's instant messages were three years old. Other media outlets have confirmed that one or more third parties were shopping a story about Foley's e-mail almost a year ago. As evidence that Democrats were involved in the timing, Hastert said the Democratic Congressional Campaign Committee had Foley's explicit electronic messages before Hastert did. "
Embarrassed Republicans were left spinning their Public Relations wheels over this entire sordid affair; after all, how does one "defend the indefensible"? Some GOP apologists were clearly grasping at straws, as the only possible defense was to say that Rep. Foley must have been a Democrat all this time, for we all know Democrats are morally filthy, don't we? Therefore, if a Republican proves to be a gay predator of underage boys, that proves that he was a Democrat all along! Right?
NEWS BRIEF: "WHO KNEW CONGRESSMAN FOLEY WAS A CLOSETED DEMOCRAT?", by Ann Coulter, AnnCoulter.com October 4, 2006
"At least liberals are finally exhibiting a moral compass about something. I am sure that they'd be equally outraged if Rep. Mark Foley were a Democrat. The object lesson of Foley's inappropriate e-mails to male pages is that when a Republican congressman is caught in a sex scandal, he immediately resigns and crawls off into a hole in abject embarrassment. Democrats get snippy. Foley didn't claim he was the victim of a 'witch-hunt'. He didn't whine that he was a put-upon 'gay American'. He didn't stay in Congress and haughtily rebuke his critics. He didn't run for re-election. He certainly didn't claim he was 'saving the Constitution'. (Although his recent discovery that he has a drinking problem has a certain Democratic ring to it.) "
We encourage you to read Ann's full ruminations, for this article represents the complete, sordid condition of partisan politics. The truth of the matter, is that Republicans are equally as committed to Democrats to this coming global system called, "The New World Order". And, Republicans are just as guilty as Democrats as far as wallowing in a moral morass!
Lest anyone forget, let us examine some of our past warnings about the moral difficulties with Republicans and/or President Bush:
NEWS1600 - GAYS, LESBIANS "A-GLOW" OVER BUSH POLICIES -- Posted February, 2002
NEWS1652 -- CHRISTIAN CONCERNED WOMEN OF AMERICA [CWA] RAISES THE ALARM ON PRESIDENT BUSH: HIS POLICIES ARE IDENTICAL TO CLINTON'S REGARDING THE GAY AND LESBIAN AGENDA! -- Posted April, 2002
NEWS1723 -- PRESIDENT GEORGE BUSH IS HELPING GAY REPUBLICANS RAISE MONEY! Log Cabin Republicans -- Posted November, 2002
NEWS1758 -- OZZY'S WHITE HOUSE -- "Bush's Headbanger's Ball" -- This article is most reprehensible for it proves that President Bush cannot be the Christian he claims to be because he promotes the Satanic hard rocker Ozzy Osbourne so publicly. Further, the themes of Bush's favorite songs glorify sex outside marriage, the taking of drugs, blasphemy against God and the glorification of the Satanic ritual slaughter of actress Sharon Tate!
Further, this article also reveals how President Bush told a ribald sexual innuendo joke on himself and VP Dick Cheney at the June, 2002, White House Correspondents Ball!
NEWS2033 -- LAURA BUSH SPEAKS UNBELIEVABLE SEXUAL LEWDNESS ABOUT HER HUSBAND, INCLUDING REFERENCE TO HIM COMMITTING BESTIALITY -- PRESIDENT BUSH LAUGHS, THINKS REMARKS ARE GREAT!
You see, both Democrats and Republicans are guilty of the same type of sexual sins. The skill of the Mass Media is the only reason too many undiscerning Conservatives and/or Republicans still think that Bush is a genuine Born Again Christian and that the Republican Party is still the "party of family values"!
Old Governor George Wallace was SO correct when he said: "There ain't a dime's worth of difference between a Democrat and Republican."
This next article reports the belief that keeping things quiet is the best kind of "October Surprise" for which the Republicans can hope.
NEWS BRIEF: "Republicans' October Surprise: Keep harmful surprises under lock and key", Middle East Online, 2006-10-03
"From now until November 7, the watchword for the GOP – its October Surprise – is to keep out any harmful surprises. The reality continues to be that a solid majority of American males still prefer a 'regular Joe' they can watch a football game and have a beer with… and that's Bush. And as far as American moms, they just want cheap gas for their SUVs; and gas prices have recently come down some… never mind how much they had gone up. So for the GOP, its best bet, its October Surprise, is hush! Make sure the political base gets to vote, while trying to keep others from the ballot box.
"And, if this October Surprise of silence fails for the GOP… there is always a go-to last resort, a technological godfather of sorts, the Diebold machines (or Devil machines) where instead of a paper trail, there is a trail of sulfur… and rotten eggs. Not just in Ohio, but other states. GOP's October Surprise: to silence any possible military, political or economic surprises for the next five weeks. The rest [to keep ownership of Congress] is a Karl Rove cinch."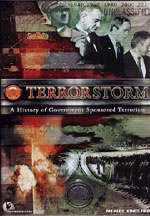 "Pictorial Record of Terror Attacks Carried Out By Governments"!
IV. Bob Woodward delivered a broadside against President Bush when he released his newest book, "State of Denial", which portrays President Bush and the White House he commands in a most unfavorable light!
NEWS BRIEF: "Bob Woodward: Bush Misleads On Iraq", CBS 60 Minutes, October 1, 2006
"CBS) President Bush's former chief of staff, Andy Card, said the Bush presidency will be judged by three things: 'Iraq, Iraq, Iraq'. Bob Woodward, of Watergate fame, has just completed his third book on the Bush presidency, 'State of Denial' ... Woodward spent more than two years, interviewed more than 200 people including most of the top officials in the administration and came to a damning conclusion. He tells Mike Wallace that for the last three years the White house has not been honest with the American public. "
" 'It is the oldest story in the coverage of government: the failure to tell the truth', Woodward charges."
Woodward then lists the areas in which the government failed to tell the truth:
1) "the level of violence." -- "Getting to the point now where there are eight, 900 attacks a week," he says. "That's more than 100 a day—that is four an hour. Attacking our forces." Woodward says the government had kept this trend secret for years before finally declassifying the graph just three weeks ago. And Woodward accuses President Bush and the Pentagon of making false claims of progress in Iraq – claims contradicted by facts that are being kept secret. "
2) "General John Abizaid, commander of all U.S. forces in the Middle East, you quote him as saying privately a year ago that the U.S. should start cutting its troops in Iraq. John Murtha is in many ways the soul and the conscience of the military', Woodward replies. 'And he came out and said, 'We need to get out of Iraq as soon as it's practical' and that sent a 10,000 volt jolt through the White House."
3) "Cheney stunned Woodward by revealing that a frequent advisor to the Bush White House is former Secretary of State Henry Kissinger, who served Presidents Nixon and Ford during the Vietnam War ... Henry Kissinger is almost like a member of the family. If he's in town, he can call up and if the president's free, he'll see him ... 'Of the outside people that I talk to in this job I probably talk to Henry Kissinger more than just about anybody else. He just comes by and I guess at least once a month', Cheney tells Woodward. "I sit down with him."
"Asked whether the president also meets with Kissinger, Cheney told Woodward, "Yes. Absolutely."

To understand how important Henry Kissinger is to the global Illuminati, please take a moment to read NEWS1748, "PRESIDENT BUSH SHOWS HIS TRUE COLORS BY NOMINATING TOP ILLUMINIST, HENRY KISSINGER, TO BE HEAD OF THE 9/11 INVESTIGATIVE COMMITTEE!"
The very fact that Henry Kissinger is so very important to both President Bush and Vice President Cheney on a month-to-month basis verifies what we have been saying for such a long time now - that Bush is nothing more than an actor speaking his lines on a global stage, that he is simply fulfilling the plan the Illuminati has created. Since 9/11, especially, President Bush and Vice President Cheney have simply followed the global plan.
The next time someone tells you that Dick Cheney is really the power behind the throne, you will know that that person does not know what he is talking about. Both Cheney and Bush are merely actors, fulfilling their assigned roles on a global stage.
Remember the wording to that effect in the Illuminati Plan? Listen:
"Their script is now written, subject only to last-minute editing and stage-directions. The stage itself, albeit as yet in darkness, is almost ready. Down in the pit, the subterranean orchestra is already tuning up. The last-minute, walk-on parts are even now being filled. Most of the main actors ... have already taken up their roles. Soon it will be time for them to come on stage, ready for the curtain to rise. The time for action will have come." [Lemesurier, "The Armageddon Script" , p. 252]
4) "Woodward says that no matter what has occurred in Iraq, Mr. Bush does not welcome any pessimistic assessments from his aides, because he's sure that his war has Iraq and America on the right path."
The "State of Denial", Bob Woodward says, is in full force at the Bush White House.
Now, I am perfectly well aware that Bob Woodward, Mike Wallace, and CBS News are all part of the global plan. But, that fact is precisely what makes this book coming out just weeks prior to the election, so important and so fascinating. Woodward's book paints the President as a hopeless optimist who refuses to acknowledge the grim reality, even while American boys are dying in Iraq.
Once again, we see one set of Illuminists criticizing another set -- we are looking at the outward workings of a Plan, to severely discredit Bush.
Now, let us switch our emphasis from the campaign to discredit President Bush to other topics most worthy of consideration.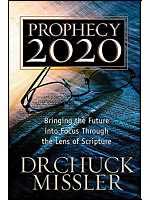 V. At the same time as President Bush is under increasing fire domestically, Arab leaders from the Middle East are demanding that Bush change his policies before the entire region goes up in the flames of all-out war!
NEWS BRIEF: "The rebellion against US policy", By Patrick Seale, Special to Gulf News, 10/6/2006
"Arab leaders are reported to be seeking a summit meeting with US President George W. Bush to persuade him to change course before the whole region goes up in flames. This is the clearest indication that American blundering in the Middle East has reached such catastrophic levels that even the most moderate and pro-American regimes are being moved to abandon their usual caution and speak out in alarm. Will Bush agree to take advice and criticism from a conclave of Arab leaders? He may be excused for thinking that this is not the right time. Under intense domestic pressure over the war in Iraq and with his attention focused on November's mid-term elections, the last thing he would welcome is a public airing of his Middle East policies."
Did you notice this last sentence?
"... the last thing he would welcome is a public airing of his Middle East policies."
If this truly happens, it would embarrass the President prior to the mid-term elections, and possibly further drive Republican fortunes downward.
This author then goes on to recount some of the disasters which President Bush's policies are causing in the region.
"Bush may duck out of a meeting with the Arabs but he cannot ignore the signs of a gathering rebellion against almost every one of his policies. One such sign is the stiff resistance US Secretary of State Condoleezza Rice has run into on her visit to the region this week. Her reception was courteous enough - the Saudis, Egyptians and rulers of the Gulf states are invariably hospitable and polite - but behind the diplomatic niceties was a rejection of almost everything she said or had come to achieve."
During the time of Rice's Middle East visit, we saw articles from people in the region asking, "Why is Secretary Rice in the Middle East?" and "What does she think she is going to accomplish?"
After recounting intense Arab rejection of the continued American support of everything Israel has done, and is currently doing, this columnist ends his tirade on a most somber note.
"The real questions are these: Can America change course? Can the structure of political power in Washington allow it? Or must the headlong rush to the abyss continue unchecked?"
President Bush IS leading America into the Abyss, but that is part of the Illuminati Plan also. We have posted a number of articles of the grand strategy known as "Blood In The Streets". This strategy is employed by a vastly superior force against a vastly inferior force, trying to goad the inferior force into an attack.
Please take a few moments to read one article on this subject: NEWS1916, as it lists all the previous articles on this most important subject.
VI. Iran dropped a diplomatic bombshell in her controversy with the West over her nuclear enrichment program. If actually carried out, this proposal may very well prove to completely defuse the bogus crisis over whether Iran is about to enrich the uranium needed to produce an atomic bomb.
NEWS BRIEF: "Iran on Tuesday proposed that France create a group to enrich Iran's uranium", Gulf News, October 3, 2006
"Tehran: Iran on Tuesday proposed that France create a group to enrich Iran's uranium in a bid to fulfil UN demands for an external monitor of Tehran's nuclear program. 'We propose that France create a consortium for the production in Iran of enriched uranium', Mohammad Saeedi of Iran's Atomic Energy Agency told France-Info radio. 'That way France, through the companies Eurodif and Areva, could control in a tangible way our enrichment activities', he said."
French President Chirac has consistently defended Iran against the United States on this issue, so it should not be surprising that Iran would turn to him to defuse this controversy. This article continues:
"Iran ignored a UN Security Council deadline in August to stop uranium enrichment, with France leading the push to stop the Islamic country's nuclear work. Russia had sought to defuse the dispute with Iran by offering to conduct Iran's enrichment on Russian soil, but Tehran has refused."
Iran's sudden turn towards a friendly France comes at a very interesting time.
Remember, American naval units are steaming toward Iran even as we speak, either to begin an attack on Iran or to intervene in a Turkish/Iranian assault on the Kurds in Northern Iraq (Read NEWS2157, "New Middle East War Imminent? Iran Is Said To Be Preparing To Ignite Yet Another Fire In The Region, To Combat The U.S. War In Iraq: Turkey is said to be preparing to launch a coordinated attack with Iran, in northern Kurdistan")
VII. Just how bad is the situation in Iraq? Keeping the Woodward revelations -- above -- in mind, where he pictured President Bush as a man holed up in a high white tower, unaware of the reality on the ground, let us review a couple of very pertinent and telling news stories.
NEWS BRIEF: "Battle for Baghdad 'a critical point' in the war: For U.S. military, victory in the capital means victory", MSNBC News, Oct 5, 2006
"BAGHDAD, Iraq - The Iraq war could be heading to its decisive moment: a battle for the capital of Baghdad that already has turned dramatically bloodier for American soldiers and carries enormous stakes for the country's future. At least 13 American soldiers have been killed around Baghdad since Monday — the highest four-day U.S. toll in the capital since the 2003 invasion. That count is likely to rise higher as the U.S.-led forces step up their campaign to root out the extremist militias, death squads and terrorist cells that have turned the city into a collection of armed, ethnically divided camps."
NEWS BRIEF: "After 5 years of war, U.S. military shows fatigue", By Will Dunham, The Star News, October 6, 2006
"WASHINGTON (Reuters) - Five years of warfare in Iraq and Afghanistan have left signs of wear and tear on the U.S. military, raising questions about its ability to sustain its current level of operations and confront potential new crises ... Senior military officers, including Army Chief of Staff Gen. Peter Schoomaker, have warned of falling combat readiness of some units and mounting equipment shortfalls, with Abrams tanks, Bradley Fighting Vehicles and other equipment battered from extended use on the battlefield."
"Many troops are facing second and third long combat tours and less time between overseas deployments. At the same time, the U.S. death toll mounts ... 'We're in the early stages of some sort of crisis that, if not addressed, will result in breaking the force', said retired Army Col. Andrew Bacevich, a military expert at Boston University. 'You'd have to be remarkably naive to think that we're going to be able to continue to place this level of stress on the force for all that much longer'."
Did you catch that horribly pertinent phrase?
"We're in the early stages of some sort of crisis that .... will result in breaking the force'.. "
And you still think we are capable of attacking Iran? All Iran has to do is to pour over her border with Iraq with overwhelming massive forces, and suddenly, our lack of equipment and our military fatigue, and lack of numbers of troops, would be all too obvious to the entire world. Remember how World War III was to begin?
".. the plan for the 'Modern World-State' would succeed in its third attempt (Third World War) and would come out of something that would occur in Basra, Iraq." ["The Globalists: The Power Elite Exposed", by Dr. Dennis Cuddy, p. 50, quoting his 1933 book, "The Shape of Things To Come".]

NEWS BRIEF: "Gunmen kill relative of new judge trying Saddam", The Independent, 6 October 2006
"A relative of the new presiding judge in Saddam Hussein's genocide trial was shot and killed in Baghdad on Friday, an attack condemned by the country's top prosecutor as an attempt to move the trial abroad. With sectarian violence rising during the Muslim holy month of Ramadan, police also found the corpses of 14 people who had been tortured in and around the capital, all blindfolded with their hands and legs bound - likely victims of the death squads that roam Baghdad."
As we have stated before, when insurgents can get close enough to relatives of key government officials, you know the situation is deteriorating quickly and badly.
NEWS BRIEF: "Iraq oil industry lost $16b to attacks", Bahrain News, 29-9-2006
"Iraq's most important moneymaker – its oil industry – lost $16 billion in two years to insurgent attacks, criminals and bad equipment, a secret US audit says ... Iraq cannot prosper without uninterrupted export of oil and the reliable delivery of electricity," Stuart W. Bowen, Special Inspector General for Iraq Reconstruction, said in the summary released yesterday. In addition to the estimated $16 billion export revenue lost between January 2004 and March 2006, Bowen said Iraq also is paying billions of dollar to import refined petroleum products it needs."
Bob Woodward's book is right: The situation in Iraq is deteriorating badly, even if Bush and Cheney try their best to convince us otherwise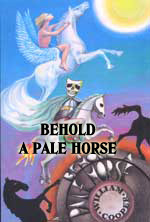 Behold A Pale Horse.
VIII. The most horrific week in America's Public School system have shaken many Americans to the core.
Is Mind Control at work here, again?
NEWS BRIEF: "Five dead in Amish schoolroom shooting: Was America's third deadly school shooting in less than a week", The Guardian (London), October 3, 2006
"A US lorry (truck) driver carrying three guns and a childhood grudge opened fire on a dozen girls in a one-room Amish schoolhouse, killing three people before committing suicide. At least seven other victims were critically wounded, Pennsylvania authorities said. A fourth girl later died in hospital. It was America's third deadly school shooting in less than a week, and it sent shock waves through Lancaster County's bucolic Amish country, a picturesque landscape of horse-drawn buggies and neat-as-a-pin farms, where violent crime is virtually non-existent."
Listening to talk radio, we learned that this crazed gunmen tied each of these young girls up and then prepared to systematically rape them in horrific fashion. This next story speaks to the issue of the role depraved sex had in this Amish school shooting.
NEWS BRIEF: "Police describe gunman's plan in Amish school siege - Gunman intended to include the sexual assault of his young hostages", International Herald Tribune, OCTOBER 4, 2006
"NICKEL MINES, Pennsylvania As the Amish in this rural farm community turned inward to cope with the magnitude of the deadly school shooting on Monday, police investigators pieced together the gunman's elaborate preparations for an extended siege that, they said, was intended to include the sexual assault of his young hostages. When the gunman, Charles Roberts IV, 32, arrived at West Nickel Mines Amish School, he brought an assortment of weapons, hardware and lubricant that indicated he may have been planning to torture and molest the female students ..."
This "lubricant" mentioned in this last sentence, above, was revealed in a radio talk show to have been "K.Y. Jelley", which means that he fully intended to rape these children. We are talking about the most hopelessly depraved mind imaginable. This next news segment is also incredible, as we learn that he called his wife by cell phone after he had tied up these helpless girls, but before he began raping them!
"Speaking to his wife by cell phone after he had bound his hostages with wire and plastic ties, Roberts told her - for the first time - that he had molested two younger relatives, when he was 12 and had recently dreamed of sexually abusing young girls again, the police said. He also said his life had been warped by anger and grief since the death of their newborn daughter nine years ago. But he 'became confused' and started shooting when the police arrived, said Jeffrey Miller, commissioner of the Pennsylvania State Police, killing five girls, seriously injuring five others, then killing himself without carrying out any sexual assault."
Then, he killed himself. Committed suicide.
Now, let us go to the awful scene in a Colorado school just days earlier.
NEWS BRIEF: "Motive Sought in Colorado School Shooting", The Guardian (London), September 29, 2006
"BAILEY, Colo. (AP) - Investigators were piecing together evidence Friday to try to determine the motive of the gunman who held six girls hostage in a high school classroom, sexually assaulting some before killing one and committing suicide. Authorities said they knew of no connection between Duane Morrison and the hostages he held for four hours Wednesday after bursting into a college prep English class at Platte Canyon High School ... ``A male high school student was approached by a suspect (Wednesday) and asked about the identity of a list of female students,'' Sheriff Fred Wegener said Thursday, later adding that he wasn't sure if it was a written list or names rattled off by Morrison. It was not disclosed whether the list included 16-year-old Emily Keyes, whom Morrison shot in the head as a SWAT team broke through the classroom door in a rescue attempt."
The one common denominator which really stood out for me is that each of these shooters committed suicide before he could be captured! New Age author, Bill Cooper, reveals in his monumentally important book on the planned New World Order, that when the government programs a man to commit a horrific and bloody public crime, they plant mind control triggers which programs the shooter to commit suicide after he has "done the foul deed".
Listen as Cooper explains:
"At this time, I feel it necessary to quote a New Age book, "Behold A Pale Horse", as the author talks about the link between Prozac and public killings. Note this book was written in 1991, before public school shootings. However, we had suffered public shootings in other places like McDonald's. Listen to New Age author Bill Cooper:
"In every instance that I have investigated -- the incident at the women's school in Canada, the shopping in Canada, the Stockton, California, massacre, and the murder of Rabbi Meir Kahane -- the shooters were all ex-mental patients or were current mental patients who were all on the drug Prozac. This drug, taken in certain doses, increases the serotonin level in the patient, causing extreme violence. Couple that with a posthypnotic suggestion or control ... and you get mass murder." [Page 225]
Then, in another article, we learn that Prozac acts in the body and mind very much like cocaine! ["Doping our kids
Prescription drugs at root of violence, says expert", By David M. Bresnahan, 1999 WorldNetDaily.com]
These articles did not mention any connection between these murders and prozac. However, I encourage you to go to Google and type in "school shootings" as your main subject and then "prozac" as a secondary word. You will be absolutely amazed at the many shootings in schools and in other public places in which the shooter was taking the drug prozac.
[The bottom of this playing card reads: "Of course they read the mail. During your turn, you may draw any two Group cards randomly from the hand of a rival ..."]
Why would the government be interested in programming shooters for massacres at Post Offices, Public Schools, and other public places? Who would have thought the Illuminati had instigated these horrific shootings in order to further destabilize our culture so as to bring on their New World Order? All these upsetting events have a cumulative effect far beyond their individual force -- a synergistic effect.
These bloody public crimes make many people feel bad about their lives and about our civilization, as these people question, "what is wrong with our society that such murderous rampages are occurring"? When enough of these upsetting events occur, the Illuminati will have enough people questioning our current society that they will embrace the coming superman (Antichrist) as he proposes a brand new society, based upon brand new values.
Now you know why these public shootings have been occurring since the days of the Clinton Administration!
Not surprisingly, lawmakers began issuing calls for armed guards in schools as a remedy for this type of murder.
NEWS BRIEF: "Wisconsin lawmaker urges arming teachers", USA Today, October 5, 2006
"MADISON, Wis. (AP) — A state lawmaker, worried about a recent string of deadly school shootings, suggested arming teachers, principals and other school personnel as a safety measure and a deterrent."
Have you noticed how our formerly free and open society is becoming far less free and extremely less open? Guards -- some armed and some not armed -- are increasingly seen in public places, from airports to schools. Can anyone see a dictatorship coming?
---------- Articles Posted ----------
* "Warning! "The World Can't Wait" Protest Movement Is A Communist Front Organization!
October 5, "The World Can't Wait" organization is staging mass protests in about 150 countries worldwide, demanding that President Bush be driven from office. A Cutting Edge subscriber called in, asking us to get involved, to urge our readers to participate. However, when we looked into this organization, we realized that the leadership is Leftist, Pro-Choice, Feminist, and a front organization for the Revolutionary Communist Party (RCP)!
Obviously, no discerning person should participate in this rally, or in any rally held by "The World Can't Wait".!
http://www.cuttingedge.org/news/n2160.cfm
* "NBC's New Hit Series "Heroes" Opens To Unprecedented Audience -- Are Each of the Characters Simply Occult "Walk-Ins" Designed To Save Mankind During The Incredibly Difficult Time of The "Planetary Shift" And of The Appearance of "The Christ"?
The purpose of an occult "Walk-In" is to help save mankind. Each of these ordinary individuals in this TV series suddenly possesses incredible occult power, which they are to use to save humankind on this earth. Is this TV series conditioning people to accept the kind of demon possession known in the New Age as a "Walk-In"?
* "Cutting Edge Position On The 2006 Mid-Term Elections'
Some people have written in, suggesting we are really pro-Democrat. Nothing could be further from the truth! We will quote some of our past statements and articles in this regard so you can see that Cutting Edge has the proper understanding that prevents us from being either pro-Republican or pro-Democrat in this, or any, election.
http://www.cuttingedge.org/news/n2158.cfm
* "New Middle East War Imminent? Iran Is Said To Be Preparing To Ignite Yet Another Fire In The Region, To Combat The U.S. War In Iraq. Turkey and Iran are about to launch a war into northern Iraq -- into the new Kurdish state which we reported earlier as having been formed on a de facto basis (Read full details in NEWS2150, "Iraq Now Splitting Into Three Nations -- Is Bible Prophecy Being Fulfilled!?")
Is the U.S. Eisenhower aircraft carrier group steaming toward Iran in order to launch an attack on Iran's supposed nuclear facilities, or to attempt to forestall this Turkish - Iranian attack on the Kurds?
http://www.cuttingedge.org/news/n2157.cfm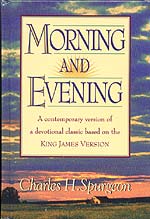 --------Concluding Inspiration ---------------The glorious Lord will be unto us a place of broad rivers and streams." Isaiah 33:21
Broad rivers and streams produce fertility, and abundance in the land. Places near broad rivers are remarkable for the variety of their plants and their plentiful harvests. God is all this to His Church. Having God she has abundance. What can she ask for that He will not give her? What want can she mention which He will not supply?
"In this mountain shall the Lord of Hosts make unto all people a feast of fat things."
Want ye the bread of life? It drops like manna from the sky. Want ye refreshing streams? The rock follows you, and that Rock is Christ. If you suffer any want it is your own fault; if you are straitened you are not straitened in Him, but in your own bowels.
Broad rivers and streams also point to commerce. Our glorious Lord is to us a place of heavenly merchandise. Through our Redeemer we have commerce with the past; the wealth of Calvary, the treasures of the covenant, the riches of the ancient days of election, the stores of eternity, all come to us down the broad stream of our gracious Lord. We have commerce, too, with the future. What galleys, laden to the water's edge, come to us from the millennium! What visions we have of the days of heaven upon earth! Through our glorious Lord we have commerce with angels; communion with the bright spirits washed in blood, who sing before the throne; nay, better still, we have fellowship with the Infinite One. Broad rivers and streams are specially intended to set forth the idea of security. Rivers were of old a defence.
Oh! beloved, what a defence is God to His Church! The devil cannot cross this broad river of God. How he wishes he could turn the current, but fear not, for God abideth immutably the same. Satan may worry, but he cannot destroy us; no galley with oars shall invade our river, neither shall gallant ship pass thereby. (C.H. Spurgeon, "Morning and Evening Devotions"; Emphasis added)
---
May Jesus Richly Bless You,
David Bay, Director
866-909-2850 Toll Free Customer Service - Order Line
803-356-2850 Toll Free Customer Service - Order Line
803-356-2860 Fax
customerservice@cuttingedge.org