---------- This Week's Hot News -------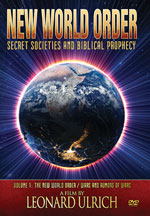 I. A Republican economic adviser calls the public fight over the debt ceiling just a "scare tactic"!
Were you getting a little scared by the fearsome public rhetoric?
NEWS BRIEF: "Default Talk Is Just a 'Scare Tactic' ", by Bryan Wesbury, Yahoo Finance, October 7, 2013
"First Trust Chief Economist Brian Wesbury says the president and treasury secretary are playing politics. 'In October we will take in more than $200 billion in tax receipts and we only owe $25 billion in interest payments', Wesbury explains. 'We will never default on a bond the U.S. has outstanding... this idea of default is a scare tactic'."
For the past ten days, we have been discussing the reality that a "government shutdown" is really a scare tactic, because 83% of the government is still operating, since the vast majority have been declared "essential".
Having said that "this idea of default is a scare tactic', Wesbury does state boldly that America does have a real problem, in that we have spent far more than we have taken in for decades. That is the real problem here, not government shutdown or raising the debt ceiling.
Wesbury then turns his attention to another scare term, "economic Armageddon".
"The market may be throwing a tantrum this morning but stocks are still up big for 2013. Missing the debt ceiling cut off would be Armageddon for politicians and those who count on the government on a monthly basis. That's exactly why Wesbury thinks President Obama will ultimately have to come to the table and negotiate a solution to the debt ceiling debate."
Ah, I see. The debt ceiling debate is really a politician's problem, not an economic one. Maybe that is why President Obama is signaling that he is ready to compromise on this issue.
NEWS BRIEF: "White House opens door to short-term deal", The Washington Post, October 7, 2013
"President Obama and Senate Democrats tried Monday to break a political logjam that could threaten the U.S. economy, advancing legislation that would raise the federal debt ceiling as soon as possible. Democrats said they will attempt to force Republicans to agree to a long-term $1 trillion debt-limit increase to ensure that the government does not reach a point this month where it may be unable to pay its bills, risking its first default. They said they also may accept a short-term bill, perhaps lasting only weeks, if necessary to avoid going over the brink."
I completely agree. Our worthless politicians need to "avoid going over the brink." In fact, that was the analogy Doc Marquis used when telling me of the Illuminati Plan to take the economy right up to the "brink" so that they could make the economic change they wanted, but he said they would never allow events to plunge this economy "over the brink". They thoroughly agree with the preacher-man; luring people to chase the gods of Materialism and Prosperity is the best way to chill a man's heart toward Jesus, thus preparing him for Antichrist.
One of the factors driving this sudden interest in reaching a deal is that poll numbers are delivering horrible results for both parties, and for the President.
"New polling showed that the fiscal standoff is hurting Republicans far more than it is Obama, although no party is faring particularly well."
We recently quoted a Democrat Congressman as saying that the fight over increasing the debt ceiling is a "myth" because Congress has never refused to raise it. If history is to be our guide, Republicans will fight the Democrats and the White House until the last possible second, and then will solve the problem.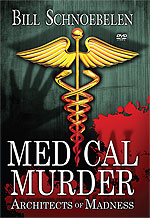 II. What if the best way to kill ObamaCare is to let it go into law and then watch it collapse because it is so deeply flawed?
This tactic worked really well with Communism!
NEWS BRIEF: "Obamacare Glitches: Why they might help end government shutdown", Christian Science Monitor, 10/7/2013
"Obamacare glitches show that the program will collapse, some tea partyers say ... The website on which millions of Americans are expected to sign up for health insurance in the next two months needs more than increased server capacity; it needs changes to its entire architecture.. perhaps even more ominously for the Obama administration, some consumers are discovering that their premiums are going to skyrocket, and they are threatening just to pay the penalty and "self-insure." Young adults, too, are pushing back on the requirement to buy insurance. If enough healthy people don't buy into the new system, leaving insurance companies with risk weighted toward unhealthy people who cannot be denied coverage, no matter the cost, the system will collapse."
No Conservative Republican saw this scenario developing. President Obama and Hillary Clinton and other Leftist Liberals who worked on this government takeover of our Health Care System never, ever thought that the structure they were so busily building would collapse of its own bloated weight!
Now, that is a neat idea. Republicans are said to be actually considering it.
"As those two scenarios (flawed website, unhappy consumers) have become clearer, some House Republicans have concluded that trying to dismantle the Affordable Care Act (ACA) is no longer the best path to ending the government shutdown and lift the debt ceiling. Instead, they would be fine with changes to the tax code and entitlement reforms ... The ACA "will collapse under its own weight, especially when the young people – who are going to be under the individual mandate – start screaming at what they're having to pay for," Rep. Blake Farenthold (R) of Texas tells Bloomberg News."
Maybe God is preparing one more gift to a very troubled America!
However, as I contemplate the obvious political manuevering in Washington, I am left with an uneasy vague feeling that the President might be planning some hidden surprise which will leave him with a great deal more authority than the President has ever wielded before.
Just by proclaiming a national emergency, the President can suddenly become a dictator. I am not predicting anything; I am simply pointing out that Executive Orders and laws exist which give the White House nearly dictatorial power, simply available by the President making a simple declaration of national emergency.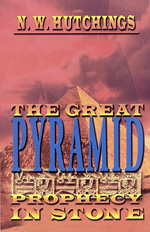 III. Egypt is sliding brutally into the type of crushing government foretold in Isaiah 19, Egypt's final judgment.
In our current News Analysis article - "Current Events Are Propelling Egypt Down The Abyss Into Her Final, End of Days, Prophetic Judgment" - we reveal that God has a very special type of government planned for Egypt at the time of her final Divine Judgment.
Let us first examine the prophecy, as we read from our news article, above, we realize God has prophesied civil war.
"The mournful, inspired prediction, a burden to be lifted up concerning Egypt: Behold, the Lord is riding on a swift cloud and comes to Egypt; and the idols of Egypt will tremble at His presence, and the hearts of the Egyptians will melt within them. And I will stir up Egyptians against Egyptians, and they will fight, every one against his brother and every one against his neighbor, city against city, kingdom against kingdom. And the spirit of the Egyptians within them will become exhausted and emptied out and will fail, and I will destroy their counsel and confound their plans..." (Isaiah 19:1-3; Parallel Bible, KJV/Amplified Bible Commentary)
God's judgment against Egypt at the End of the Age is that He will stoke the flames of civil war. Egyptian shall fight Egyptian, brother against brother, city against city and kingdom against kingdom. We watch with fascination at the civil war now unfolding in Egypt.
Morsi followers poured on to the streets by the millions. Ant-Morsi forces also poured on to the streets by the millions. A frustrated Egyptian Army killed scores of Morsi supporters, thus plunging the entire country into a chaos, out of which civil war can easily erupt. Egypt's streets are today pulsating with "Egyptians against Egyptians", in "city after city", and with hearts melting over the entire situation.
But, now, the Egyptian military government is turning to brutality against its own people. Let us review the prophecy:
"And I will give over the Egyptians into the hand of a hard and cruel master, and a fierce king will rule over them, says the Lord, the Lord of hosts." (Verse 4)
Now let us review the current news story:
NEWS BRIEF: "Dark Clouds Over the Sinai: The military's brutal North Sinai campaign is targeting civilians and militants alike", Slate News, October 7, 2013
"The military's brutal North Sinai campaign is targeting civilians and militants alike ... In September, the military stepped up a two-month campaign to rid the area of militants by "taking action against terrorists, instead of merely reacting to terrorist attacks," said army spokesman Ahmed Ali."
"State-run newspapers have reported that Sinai's tribes, sheikhs, and locals have welcomed the military's widening campaign ... People in attacked villages and towns, including those sympathetic to the military, complain that it is conducting its war indiscriminately, not differentiating between civilians and militants."
"Critics of the army's campaign are being severely punished, and the military restricts journalists' access to the areas where it is conducting its operations ... These people spoke of indiscriminate killing, shelling, looting, and the destruction of homes and a mosque."
Suddenly, the Egyptian Army is turning into a "hard and cruel master, and a fierce king" against its own people. As the rest of the prophecy of Isaiah 19 continues to unfold, I find it interesting that God's prophecy of a brutal government is coming true, in our Daily News!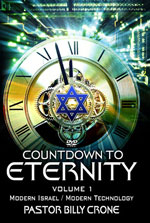 IV. God is calling His people back home to Israel at this End of the Age, just as He prophetically promised!
Another sign that the End of Time is getting close.
First, let us examine God's prophecy:
"Then Ephraim, the ten tribes ... shall become like a mighty warrior, and their hearts shall rejoice as through wine; yes, their children shall see it and rejoice; their hearts shall feel great delight and glory triumphantly in the Lord!"
I will hiss for them as the keeper does for his bees and gather them in, for I have redeemed them, and they shall increase again as they have increased before, in Egypt. And though I sow them among the nations, yet they shall earnestly remember Me in far countries, and with their children they shall live and shall return to God and the land He gave them." (Zechariah 10:7-9; Parallel Bible, KJV/Amplified Bible Commentary)
At the End of the Age, God foretold that He would "hiss" for his people "as the keeper does for his bees and gather them in", back to the "land He gave them". In other words, God's Holy Spirit will begin to blow throughout the whole Earth, spiritually and mentally telling them to return to Israel.
Let us see how this prophecy is being fulfilled, in your Daily News!
NEWS BRIEF: "Gathering the Exiles: Israel Welcomes Ethiopian Jews", Christian Broadcast Network, October 8, 2013
"BEN GURION AIRPORT -- The final flights of an operation bringing Jewish people, whose ancestors date to biblical times, landed in Israel recently. It's one of the world's oldest Jewish communities, reaching back to King Solomon and the Queen of Sheba. 'Today we are witnessing history taking place -- the return of the last remaining remnants of Jewish Ethiopians to their Jewish homeland', Greg Masel, director general of Keren Hayesod, told CBN News."
This massive effort to return Jews to Israel has spanned many decades.
"The new immigrants arrived in Israel courtesy of Operation Dove's Wings. It's the final in a series of organized mass immigrations from Ethiopia that's spanned three decades. 'It's really closing a kind of a circle -- 30 years of operation after operation, of wonderful aliyah [immigration to Israel under the Law of Return] that [brought] Ethiopians to Israel. It's awesome," (Israeli) MK Pnina Tamano-Shata told CBN News. "
As soon as God recreated Israel in May, 1948, He began to instill the desire for all Jews to return to Israel in the hearts of influential Jewish leaders.
"Since 1948, the Jewish Agency, responsible for immigration, has helped more than 90,000 Ethiopians immigrate to Israel ... We have Jews that have been separated for 2,000 years," Abramowitz said. "Imagine a family reunion after a 2,000-year summer camp! We come back with all the different culture and values and perspectives, and we're in this little land surrounded by enemies who want to wipe us out."
There is more work to be done.
"... Abramowitz said there's more work to be done. 'There's plenty of Jews around the world who we have to still bring back', he said. 'There's a lot more work to do'."
As God foretold, He is going to call all His people whom He has "sown throughout the nations" so they will want to come home to God's Holy Land. Jews living in Europe have felt the rising sting of neo-Nazi influence for many years. But, now, they might decide that this latest anti-Semitism is the proverbial "straw that broke the camel's back".
NEWS BRIEF: "(President) Peres Protests European Resolution on Circumcision", Israel National News, 10/8/2013
"President Shimon Peres has decided to take up the circumcision battle with the Council of Europe, which adopted a resolution last week against one of Judaism's most fundamental laws. On Monday, Peres sent a letter to Secretary General Thorbjorn Jagland of the Council of Europe urging the council to reconsider its recent decision against circumcision."
Peres noted that circumcision is an ancient Jewish practice dating back thousands of years.
"Echoing a recent Foreign Ministry protest of the resolution, Peres noted that the ritual is thousands of years old and part of Jewish tradition and religious obligation. He continued, 'The Jewish communities across Europe would be greatly afflicted to see their cultural and religious freedom impeded upon by the Council of Europe, an institution devoted to the protection of these very rights'."
Jews have been living under a threat of anti-Semitism which has been rising for years. European Jews now have many aggravations which society has placed upon them, such as rules regarding types of dress, but now we have to ask what new anti-Jewish regulation will deliver that straw to the camel's back, breaking Jewish determination to live in a Gentile country.
God is calling His people home to Israel. Christians now have another reason to "look up, for (our) Redemption draweth nigh"!
V. "The Pentagon's New Map" strategy, adopted in 2002 as official American government policy, foresees 'Regime Change', invasions, and other means by which instability is sown throughout the whole area.
This next story reveals how successful this policy has become in Libya.
NEWS BRIEF: "Libya in Chaos Two Years After NATO's 'Humanitarian Liberation' ", Ron Paul Institute, 10/4/2013
"In 2011 when Muhammar Qaddafi refused to leave quietly as ruler of Libya, the Obama Administration, hiding behind the skirts of the French, launched a ferocious bombing campaign and a "No Fly" zone over the country to aid the so-called fighters for democracy. The US lied to Russia and China with help of the (US-friendly) Gulf Cooperation Council about the Security Council Resolution on Libya and used it to illegally justify the war. The doctrine, "responsibility to protect" was used instead, the same doctrine Obama has cited for use in Syria. "
Many people were shocked that an Islamic United States President would so viciously attack a fellow Islamic state. And that would be true, except that Barack Obama is first Illuminati and second, Islamic. "The Pentagon's New Map" strategy foresaw, back in early 2002, that the entire region of Africa and the Middle East would need American military invasion, threat of invasion and internal dissention until all nations were so destabilized that they could not resist the coming demand from the Global Elite to surrender their national sovereignty to the planned Supernation of the Club of Rome Plan.
Let us now return to our featured news story. Libya is in trouble in the following areas:
1) Oil Industry - Chaos in oil industry. "The end result is today, early September Libya pumped a mere 150,000 barrels of its capacity of 1.6 million bpd. Exports have fallen to 80,000 barrels per day."
2) Armed Militias vs Muslim Brotherhood -- "lawless bands, armed for the first time during the war with modern weapons, including foreign Al Qaeda and other jihadists are carrying out daily bombings across the country for local control. Tripoli itself has numerous armed gangs controlling sections of the capitol. It is turning into an armed battle between local tribal millitias that are forming and the Brotherthood that controls the central government."
The Illuminati must be very pleased, for this kind of destabilization is precisely what they want. They most definitely do not want strong, centralized, and entrenched dictators.
3) Bombings in Tripoli are daily as lawlessness spreads
4) Riots and lawlessness - "In short lawlessness and chaos is spreading ... Prospects are grim as the lawlessness spreads ... 'the government is running on its reserves. If the situation doesn't improve, it won't be able to pay salaries by the end of the year'."
Expect Libya to become the new normal, a template for the region, if you will. Centralized nations that split into warring tribes are very easy for global forces to control. That is the plan for the "The Pentagon's New Map" strategy and, when completed, will help fulfill the prophecies of Daniel 7:7-8 (NEWS2363 for full details).
Now which genuine Christian will NOT rejoice when events are fulfilling Bible prophecy?