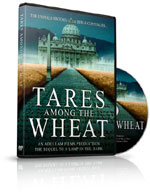 "Tares Among The Wheat" DVD
Sequel to 'Lamp In The Dark' DVD
We will start shipping Tuesday, 10/2/2012
---
Watchers Returned DVD's
L.A. Marzulli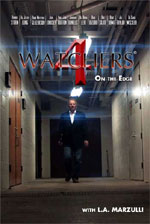 "Watchers 4: On The Edge" DVD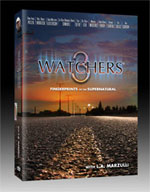 "The Watchers 3: Unseen Forces"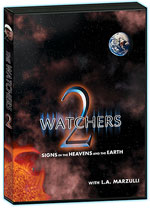 "The Watchers 2: Signs In The Heavens and the Earth" DVD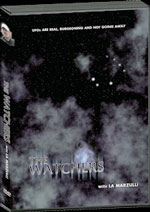 "The Watchers: UFO's Are Not Going Away"
---
End of the Age DVD's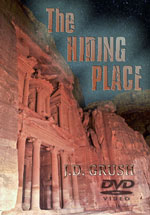 "The Hiding Place DVD: Jesus Returns, Warrior King", Volume 2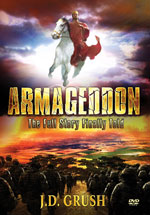 "Armageddon, The Hiding Place and the Mount of Olives Mystery" DVD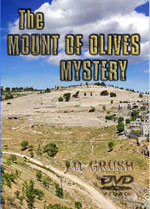 "THE Secret of the Mount of Olives Mystery" DVD: Volume 3 of 3
---
Mormonism Unmasked
"The Throne of Fools: For Whom Should Christians Vote?"
DVD by Bill Schnoebelen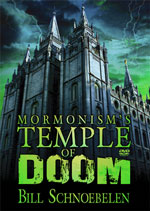 A Mormon President? DVD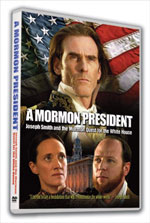 Is America Ready For A Mormon President?
---
Hoggard
Ancient Giants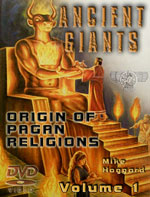 "Origin of All Pagan Mystery Religions - Babylon"
1 hour 46 minutes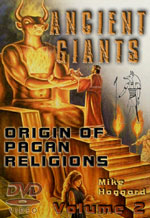 "Origin of All Pagan Mystery Religions - Egypt"
1 hour 53 minutes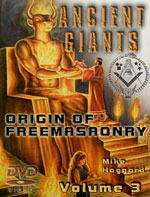 "Origin of Freemasonry"
1 hour 50 minutes
Still Only $14.99 Each
---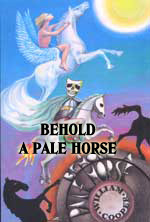 "Behold A Pale Horse"
One of THE Most Important Books Exposing Illuminati Plan
---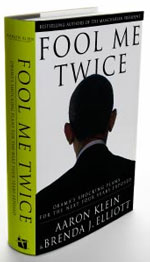 "Fool Me Twice: Obama's Shocking Plans for the Next Four Years Exposed"
Hardcover book
On Sale! $6.00 Off
---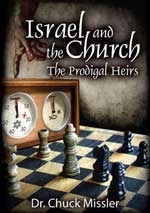 "Israel and the Church: The Prodigal Heirs"
DVD by Dr. Chuck Missler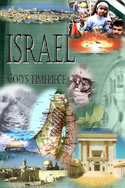 "Israel: God's Timepiece -- Will Arab, Israeli Conflict Begin WWIII? "
DVD by Mac Dominick, Cutting Edge Researcher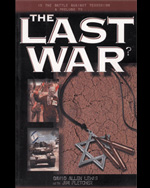 "The Last War"
Compelling Book by Jim Fletcher
---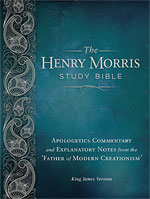 "The Dr. Henry Morris Study Bible - Defense of the Christian Faith"
Reg $39.99, Only $26.99
"Technology and the Bible"
DVD by Dr. Chuck Missler
---
SHOPPING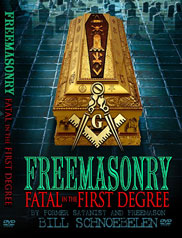 "Freemasonry: FATAL In The First Degree"
New DVD by Bill Schnoebelen, Former Mason, Satanist
Maybe The Most Important Spiritual Alarm We Have Ever Sounded!!
Pre-Order Sale - Regularly $24.99 - Now Only $19.99
During the past 16 years, one of the most often asked questions by concerned mothers and wives is this: 'My son / husband wants to join Freemasonry just for the business contacts. There really is no spiritual danger in the first three degrees, right?'
Former Mason, Bill Schnoebelen, answers this wrenching, heartfelt question very powerfully. Once viewing this video, you will never again believe that your loved one can safely pass through the first degree of Freemasonry!When your loved one completes the first degree there is a very high chance he will be demonically possessed or at least demonically afflicted.
But, then, to make matters much worse, your loved one will bring these newly found demonic 'friends' right in the front door of your home, where he will begin to diabolically afflict all relationships within the home -- Spousal, siblings, father-children, spiritual. Every meaningful, cherished relationship will abruptly come under severe and continuous attack. Suddenly, there will be no peace in relationships and in your home.
Bill then Biblically guides you through the spiritual processes necessary for a person who is already caught by Masonry's trap in order to be free of the demons of Baal, and full of the Holy Spirit. Bill then shows how you can be delivered from any spiritual bondage if Freemasonry is in your family background, father, grandfather, mother or grandmother. Spiritual deliverance is thoroughly discussed.
---------- This Week's Hot News -------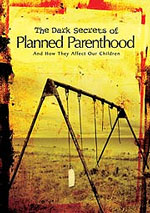 DVD
I. A black pastor issues a clarion call for Christian blacks to leave the Democrat Party.
Finally, a black pastor sees the truth, and is courageous enough to shout the warning.
NEWS BRIEF: "Bishop E.W. Jackson Message to Black Christians", Video Clip from YouTube, Founder of 'Ministers Taking A Stand'
"It is time to end the slavish devotion to the Democrat Party. They have insulted us, used us and manipulated us. They have saturated the black community with ridiculous lies ... They think we are stupid, thinking that these lies will hold us captive, while they violate everything we believe as Christians."
"The Democrat Party has created an unholy alliance in certain so-called Civil Rights leaders with groups like Planned Parenthood, an organization which has been responsible for the murder of tens of millions of black babies. Planned Parenthood has been far more lethal to black lives than the KKK ever was. And the Democrat Party and black civil rights leaders are partners in this black genocide."
"The Democrat Party has equated homosexuality with being black ... another outrageous lie ... they say opposition to same-sex marriage is the same as opposition to black marriage ... No Christian should support this ... The Democrat Party has now declared same-sex marriage to be an official part of its platform, and yet black Christians remain in that party? The Civil Rights Establishment has betrayed blacks, Christians and God Almighty, for just 30 pieces of silver from the Democrat Party ... Shame on us for allowing ourselves to be sold to the highest bidder. We belong to God. Our ancestors were sold into slavery against their will hundreds of years ago, but we are going to the slave market voluntarily today ... "
Now the pastor gets really serious and practical.
"If your pastor tells you to vote for a party which disrespects Jesus, you need to leave that church. Black pastors are also going to have to answer for whether they supported Jesus or the Democrat Party ... over the years, the Democrat Party has become anti-christian, anti-Bible, anti-family and anti-God."
"The Democrat Party is also becoming increasingly anti-Israel ... the Bible says that God will curse those who curse Israel. Do you want to be cursed with them? It is time to come out of the Democrat Party and to refuse to support its candidates in their rebellion against God. It's not about party, but principle. It's not about race, but righteousness. And you will stand before God to give account for your choices and your motives. We don't need the Democrat Party, or any party, we need God. "
"The time has come to take a stand. Come out from among them. Exodus now."
While I certainly believe this black pastor is "right on the money" in his observations about blacks needing to come out of the Democrat Party, I also believe the same general truth exists about Conservative white Christians coming out of the Republican Party. White Christians are just as tightly bound to the lies and to the agenda of the Republican Party as are black Christians are bound to the Democrat Party.
Cutting Edge has long taught that there is "not a dime's worth of difference between Democrat and Republican Parties. Please take few moments to read our Headline News article on this subject.
"Recognizing The Stifling Global Power Dominating / Controlling Both Democrat And Republican Parties" -- NEWS2479.
II. Mitt Romney's strong debate victory erases President Obama's original lead.
Suddenly, voters view the Republican candidate as the one with the "new ideas".
NEWS BRIEF: "Romney's Strong Debate Performance Erases Obama's Lead", Pew Research, October 8, 2012
"Mitt Romney no longer trails Barack Obama in the Pew Research Center's presidential election polling. By about three-to-one, voters say Romney did a better job than Obama in the Oct. 3 debate, and the Republican is now better regarded on most personal dimensions and on most issues than he was in September. "
"Romney has drawn even with Obama in the presidential race among registered voters (46% to 46%) after trailing by nine points (42% to 51%) in September. Among likely voters, Romney holds a slight 49% to 45% edge over Obama. He trailed by eight points among likely voters last month."
"In the presidential horse race, Romney has made sizable gains over the past month among women voters, white non-Hispanics and those younger than 50. Currently, women are evenly divided (47% Obama, 47% Romney). Last month, Obama led Romney by 18 points (56% to 38%) among women likely voters."
This trend is significant, because Obama has always easily captured the vote of women. Now, let us see how voters view each candidate on personal issues.
"Romney now ties Obama in being regarded as a strong leader and runs virtually even with the president in willingness to work with leaders of the other party. And by a 47% to 40% margin, voters pick Romney as the candidate who has new ideas."
If President Obama performs as badly in the next two debates as he did in the first, Romney will probably walk away with the election.
III. An ardent Obama supporter is panicking over Obama's abrupt plunge in the polls.
NEWS BRIEF: "Did Obama Just Throw The Entire Election Away?", BY Andrew Sullivan, The Daily Beast, October 8, 2012
"The Pew poll is devastating, just devastating. Before the debate, Obama had a 51 - 43 lead; now, Romney has a 49 - 45 lead. That's a simply unprecedented reversal for a candidate in October. Before Obama had leads on every policy issue and personal characteristic; now Romney leads in almost all of them. Obama's performance gave Romney a 12 point swing! I repeat: a 12 point swing. "
"Romney's favorables are above Obama's now. Yes, you read that right. Romney's favorables are higher than Obama's right now. That gender gap that was Obama's firewall? Over in one night ... Seriously: has that kind of swing ever happened this late in a campaign? Has any candidate lost 18 points among women voters in one night ever? And we are told that when Obama left the stage that night, he was feeling good. That's terrifying. On every single issue, Obama has instantly plummeted into near-oblivion ... on the core issues of the economy and the deficit, Romney is now kicking the president's a** ..."
"I've never seen a candidate self-destruct for no external reason this late in a campaign before. Gore was better in his first debate - and he threw a solid lead into the trash that night. Even Bush was better in 2004 than Obama last week ... I'm trying to see a silver lining. But when a president self-immolates on live TV, and his opponent shines with lies and smiles, and a record number of people watch, it's hard to see how a president and his party recover. I'm not giving up ... We're back to Bush-Cheney, but more extreme. We have to find a way to avoid that. Much, much more than Obama's vanity is at stake. "
I find this panicked tirade very interesting and even amusing. While I recognize that there is no bottom line difference between Democrat and Republican parties, I am more in tune with the Republican policies on the economy and I have been irritated beyond belief by the style and substance of the Obama/Biden ticket.
IV. For the first time in American history, Protestants no longer form the majority religious affiliation.
The long-anticipated Apostasy of the Christian Church is now so deep and so wide that Antichrist could arise.
NEWS BRIEF: "Protestants no longer the majority in U.S.", CBS News, October 9, 2012
"For the first time in its history, the United States does not have a Protestant majority, according to a new study. One reason: The number of Americans with no religious affiliation is on the rise. The percentage of Protestant adults in the U.S. has reached a low of 48 percent, the first time the Pew Forum on Religion & Public Life has reported with certainty that the number has fallen below 50 percent. The drop has long been anticipated and comes at a time when no Protestants are on the U.S. Supreme Court and the Republicans have their first presidential ticket with no Protestant nominees."
Protestant Christians have lost our "salt of the earth" effect on people. Jesus warned that we "are the salt of the earth: but if the salt have lost his savour, wherewith shall it be salted? it is thenceforth good for nothing, but to be cast out, and to be trodden under foot of men." (Matthew 5:13)
Protestant Christians have lost our ability to halt the spiritual stench of false doctrine and false practices. No longer does preaching roar from Protestant pulpits that is powerful enough to affect the unsaved outside the church walls. Therefore, most Christians today are "good for nothing" and will soon be persecuted greatly throughout our land.
Christian leaders who lead their flocks away from established Christian doctrine are literally opening the door to Antichrist appearing on the world scene! When the Man of Sin appears on earth, too many Christian pastors will have led the way.
---
Price Break on "Wide Is The Gate", Vol 1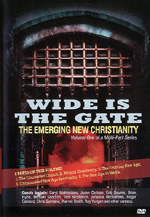 "The Emerging New Christianity, A Paradigm Shift", Volume One - Regularly $39.99, Now Only $29.99
Video is 3 hours, 20 minutes
A look into the invasion of the old New Age Movement in today's Post Modern Church. Today's new brand of Christianity has a different gospel and is targeting thousands of the younger generation with a so-called hip, cool, experiential spirituality, much of which is embracing the mysticism of Roman Catholicism with its ecumenical philosophy of uniting people from all faiths to work together and bring about a new world of peace and harmony.
The dangerous result of this new spirituality in the church is bringing about the rise of today's "Christianized" occultism. Through modern marketing techniques and business management skills a global agenda of faith, commerce and government is being orchestrated for churches to partner with other faiths for world peace and unity. This man made utopia will usher in the reign of Antichrist and his kingdom
3 hours 20 minutes of exciting revelation about the true direction of the Christian Church today, the church whom Jesus will spew out of His mouth!
http://www.cuttingedge.org/detail.cfm?ID=2336
Volume 2 Is Now Back In-Stock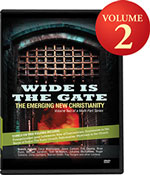 "Wide Is The Gate DVD: Vol Two"

"Emerging Christianity In The Post-Modern Church"

In Volume 2 of 'Wide Is The Gate', Caryl Matrisciana specifically addresses many of the numerous areas in today's church in which Satan has infiltrated into the churches of today.

Now in stock.

Examples are:
Environmentalism, Global Warming and Mother Earth
Progressive Christianity - merging with Leftist Politics
Kingdom Now, Dominionism now in Mainline Christianity
Ecumenical Movement now uniting Evangelical Protestants and Roman Catholics to further the One World Religion
The Social Gospel, being promoted by Youth Outreach and Evangelicals
Chrislam, melding Islam with Christianity
Replacement of Israel by the Church; and many more

When you understand the true apostate condition of today's 'christian' church, you will understand how Jesus can declare 'I will spew you out of My mouth"! And, you will understand the lateness of the prophetic hour

3 hours, 36 minutes long -- http://www.cuttingedge.org/detail.cfm?ID=2451
---
66% to 75% Discounts Off 80 DVD Titles
$9.99 DVD's By The Dozen
Save Up To 67%
$9.99 DVD's - Best Value On The Net - New Titles Added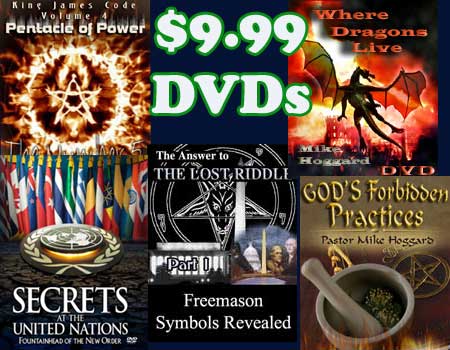 Select From 52 68 Different Titles!
But, we have even more savings for you!
Regular Retails Up To $30 - Single Disc DVD's
26 28 Titles From Which To Choose
---
"Climate Change or Mind Control?"
NEW DVD by Dr. Daniel Faulkner
Is our Earth warming? YES!
Is our Earth cooling? YES!
Are man's activities the cause of this warming and cooling? NO!
Professor Dr. Daniel Faulkner of Physics and Astronomy, at the University of South Carolina, reveals how false the alarms over Global Warming and Global Cooling truly are by speaking in layman's terms that all of us can understand. Dr. Faulkner examines the history of warming and cooling trends over the past 1,000 years and proves that this current alarm is a propaganda exercise designed to scare us into a Global Government.
Faulkner then shows us the exact propaganda techniques that Mass Media is using to control our minds so that vast numbers of people can believe in a global problem that simply does not exist. You and I and the people of the world are the intended victims of a very slick propaganda exercise!
Over 1 1/2 hours, shipping Wednesday, 8/22. http://www.cuttingedge.org/detail.cfm?ID=2450
---
New Headline News Article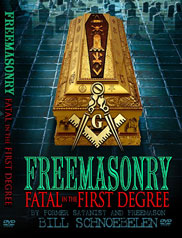 DVD
Recognizing The Stifling Global Power Dominating / Controlling Both Democrat And Republican Parties
Both major American political parties are tightly controlled by a master global plan designed to bring every nation in the world into the New World Order. No political leader is independent of this insidious power and neither party can exercise sovereign control over their own affairs.
You must look in the opposite direction of the Public Rhetoric to understand true reality. Before you read this article, please take a few moments to read "Breaking Out of the Mental Box: Learning To Think In The Opposite Direction To Discover the Truth", NEWS1558. http://www.cuttingedge.org/news/n2479.cfm
---

Purchase a 1-Year Subscription, you may select 1 FREE gift
Purchase a 2-Year Subscription, you may select 2FREE gifts
Purchase a 3-Year Subscription, you may select 3 FREE gifts
Purchase a 4-Year Subscription, you may select all 4 FREE gifts
We have changed our FREE gifts available to you when you subscribe to Headline News, adding two Pastor Hoggard DVD's to the Seminar Tapes and the Radio Collection CDROM.
---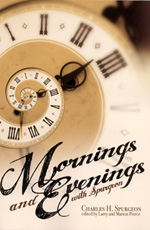 --------Concluding Inspiration ---------"Just, and the justifier of him which believeth." Romans 3:26
Being justified by faith, we have peace with God. Conscience accuses no longer. Judgment now decides for the sinner instead of against him. Memory looks back upon past sins, with deep sorrow for the sin, but yet with no dread of any penalty to come; for Christ has paid the debt of His people to the last jot and tittle, and received the divine receipt; and unless God can be so unjust as to demand double payment for one debt, no soul for whom Jesus died as a substitute can ever be cast into hell. It seems to be one of the very principles of our enlightened nature to believe that God is just; we feel that it must be so, and this gives us our terror at first; but is it not marvellous that this very same belief that God is just, becomes afterwards the pillar of our confidence and peace! If God be just, I, a sinner, alone and without a substitute, must be punished; but Jesus stands in my stead and is punished for me; and now, if God be just, I, a sinner, standing in Christ, can never be punished. God must change His nature before one soul, for whom Jesus was a substitute, can ever by any possibility suffer the lash of the law. Therefore, Jesus having taken the place of the believer—having rendered a full equivalent to divine wrath for all that His people ought to have suffered as the result of sin, the believer can shout with glorious triumph, "Who shall lay anything to the charge of God's elect?" Not God, for He hath justified; not Christ, for He hath died, "yea rather hath risen again." My hope lives not because I am not a sinner, but because I am a sinner for whom Christ died; my trust is not that I am holy, but that being unholy, He is my righteousness. My faith rests not upon what I am, or shall be, or feel, or know, but in what Christ is, in what He has done, and in what He is now doing for me. On the lion of justice the fair maid of hope rides like a queen.
---
Directory of all news articles
Free Radio Transcripts

Free Headline News Archives

Freemasonry

What Saith Rome

Teachings from the Catechism

Bookstore

Meet the Staff

Weather Control


May Jesus Richly Bless You,
David Bay, Director
866-909-2850 Toll Free Customer Service - Order Line
803-356-2850 Customer Service - Order Line - For Out of Country Customers
803-356-2860 Fax
New DVD's
More Ron Skiba
Deeper Insights Into Aliens / UFO's For the Knowledgeable Researcher
"Archon Invasion: The Return of the Nephilim", Part 1 DVD by Ron Skiba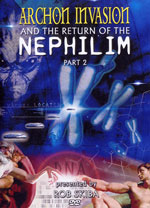 "Archon Invasion: Now And In The Future", Part 2 DVD by Ron Skiba
==============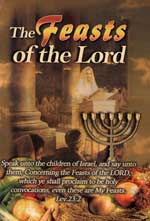 "Would you like to know the specific day of the Lord's return?"
Regularly $49.95, Only $19.95
---
New DVD's -
by Dr. Chuck Missler
"Angels: Army of Protection For Believers"
"Angels: The Angelic Realm - Volume I DVD"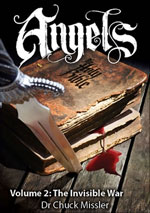 "Angels Volume II DVD: The Invisible War"
===============
"Signs of the Times" New DVD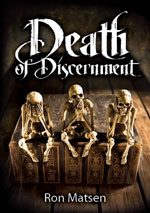 "Death of Discernment" DVD
by Ron Matsen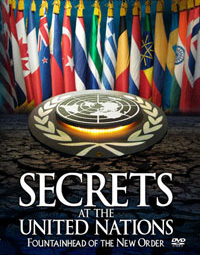 "Secrets At The United Nations"
"Fountainhead For The New Order"
by Pastor Mike Hoggard
---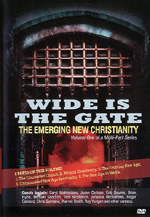 "Wide Is The Gate" DVD
The Emerging New Christianity, A Paradigm Shift
3 hours, 40 minutes
Regularly $39.99, Now Only $29.99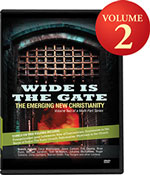 "Wide Is The Gate DVD: Vol 2, Emerging Christianity In The Post-Modern Church"
---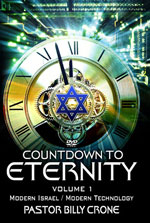 "The Ultimate Final Countdown" DVD
2-DVD Set by Pastor Billy Crone - 4 Hours Long
Regularly $39.99, Only $19.99
---
Aliens Are Now Here
DVD's by Ron Skiba
"Archon Invasion: The Return of the Nephilim", Part 1 DVD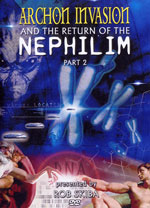 "Archon Invasion: Now And In The Future", Part 2 DVD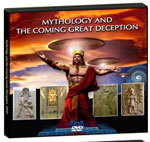 "Mythology and the Coming Great Deception" DVD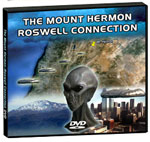 "The Mount Hermon-Roswell Connection" DVD
---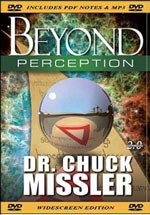 " Science Proves A Reality Much More Powerful Than Earth's Reality" DVD
---
NEW HEALTH DVD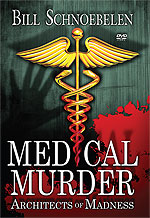 "Medical Murder: Architects of Madness"
by Bill Schnoebelen
NOW Shipping!
---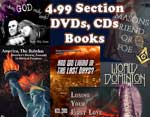 $4.99 DVD Value Priced Sale!
Regularly $20-$25
---
New Virgin Mary DVD's - Pastor Hoggard
"Virgin Mary: Modern Idol Worship"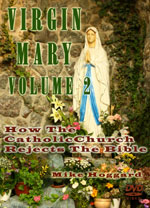 "Virgin Mary: How The Catholic Church Rejects The Bible"
This is a serious witnessing call for all born-again believers
More Roman Catholic:
New Prophetic Revelations
"PETRUS ROMANUS"
Will The Next Pope Be The Final False Prophet?