Bookstore Announcement
Customers today are looking for bargains, for sales. Cutting Edge Bookstore has dramatically reduced the retails on over 12% of our total inventory. You will save a good amount of money as you plan your Fall purchases.
Please click to see all our items now marked down to a special price. We have two categories of savings: 1) Special Purchases; 2) Retail Markdowns
---
New In The Bookstore
"Monuments and Magic of the Illuminati" - DVD
Occult Power Through Monuments and Buildings Around The World
Two Videos In One!
Part 1 -- 'Mysterious Monuments to the Beast'
Part 2 -- 'The Alchemical Processing of All Humanity'
Part 1 - In the past Century, the Illuminati has continually built incredibly powerful modern monuments on sites throughout the world which are sacred to occultists everywhere. In the Award-Winning video, 'The New Atlantis" of the Secret Mysteries of America's Beginnings series, these sacred sites are identified as "Ley Lines".
These buildings were designed for occult power, as the architects utilized common occult designs. Do these monuments and buildings foretell the Plan of the Illuminati for mankind? The answer is "YES", these buildings do foretell the evil Plan for mankind as well as exude Satanic power needed to complete these plans, just as both the videos in the Secret Mysteries of America's Beginnings series prove.
Discover the strange secrets of the Great American Pyramid in Memphis, Tennessee, the threatening Stonehenge replica in Georgia, the Pantheon and its Goddess in Nashville, the $154 million New Age holistic health complex in Michigan, the massive pyramid in front of the Louve Museum in Paris which has 666 panes of triangle-shaped crystal glass. You will also see the Egyptian-styled House of the Temple in Washington, D.C. where Masons hold their erie 33rd Degree Luciferian ritual, and the new and most imposing RLDS (Mormon) temple in Missouri, a building which amazingly resembles the ancient Tower of Babel
Part 2 -Is the Illuminati using Alchemy and Magic to control the minds of people all over the world? This section exposes the dark plan for mankind, through the Black Lodge and its 'Great Work', i.e., to "illuminate" and transform mankind. This Mind Control technique works through occult Magick, pageantry, and illusion, through which the peoples of the world are being propelled through deliberately created chaos into a devilish system of international religious, political and economic unity -- exactly as the Bible foretells
Marrs displays no bias toward Jews in this video - http://www.cuttingedge.org/detail.cfm?ID=1665
---
---------- This Weeks Hot News ----------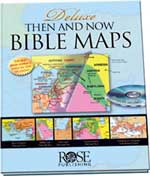 I. Startling concessions are beginning to flow from both Israeli and Palestinian sides, as the push enters a vital phase in the Peace Conference designed to establish a Palestinian State.
We have long stated that the probable Dialectic Struggle plan which will give birth to the Palestinian State would have its highs and its lows, but in the end, would result in creation of this new nation. After several weeks of low points severe enough to convince anyone that this nation would never be established, we see stories of great concessions which shall jolt the process forward!
A. Radical Hamas hints that they may turn the reins of power back over to the "more moderate" Fatah terrorist group headed by Chairman Abbas. If accomplished, this surprising turn of events would remove a huge obstacle in the way of the Peace Conference.
NEWS BRIEF: "Hamas says Gaza rule 'temporary' ", YNET News, October 10, 2007
"Hamas said on Wednesday that it will hold reconciliation talks with the Fatah faction of Palestinian President Mahmoud Abbas and hinted it may be ready to give up control of the Gaza Strip, which it seized in June. 'There is a serious movement in the realm of Palestinian dialogue and we have agreed to hold a dialogue with Fatah in one of the Arab capitals," said Ismail Haniyeh, who was Hamas prime minister in the former government dissolved by Abbas."
" 'Our administration in Gaza is temporary', Haniyeh said in an urgent bulletin posted on a pro-Hamas Web site."
Since Hamas is portrayed as the "evil, bad guy" terrorist group, and Fatah is portrayed as the "moderate" terrorist group, Israel has been very reluctant to negotiate a Palestinian State with Hamas in the fear that the new State might be overthrown by Hamas once it has been established.
Now that Hamas is talking reunification with Abbas' Fatah, this obstacle might be just be removed. Remember, for the record, that Palestinian Chairman Abbas is a Freemason, and very much in line with the overall Illuminati Plan for the Middle East. (Read "Codex Magica" book, page 152, where Abbas is shown receiving a Masonic handshake from former Israeli Prime Minister Sharon!)

B. Chairman Abbas stated that he would be willing to carry out a "land swap" which would make the new Palestinian State more of a geographically contiguous nation.
NEWS BRIEF: "Palestinians open to possible land swap", YNET News, October 10, 2007
"Former Prime Minister Ahmed Qureia says PA is ready to yield parts of West Bank if compensated with equal amount of Israeli territory ... Ahmed Qureia, a former prime minister ... full of optimism, saying the US-hosted Mideast conference in Annapolis, Md., tentatively set for Nov. 26, is a 'very, very, very important opportunity'."
"Israelis and Palestinians are slowly rebuilding trust, making compromise possible, the 71-year-old Qureia said in his modest office in Abu Dis ... the Palestinians want the old Israeli-Palestinian frontier — before Israel captured the West Bank, Gaza and east Jerusalem in the 1967 Mideast War — to be the basis of border talks. However, Israel will likely ask to keep chunks of east Jerusalem and the West Bank, in order to incorporate hundreds of thousands of settlers who have moved there since 1967. Palestinian leaders are increasingly promoting the idea of a swap, provided they get comparable land in Israel, even though it implies recognition that large Jewish settlements will remain in place."
This Israeli problem with West Bank settlers is a major one, for it will be almost impossible for the Israeli government to forcibly uproot almost a quarter of a million militant Jewish settlers in order for the Palestinian State to be established. A "land swap" is a brilliant solution to an intractable problem!
"In a joint declaration, it would be enough to declare the 1967 lines as the starting point, say the border is open to modifications, based on the principle that the Palestinians end up with as much land as they lost in 1967, Qureia said. The exact border would be worked out in negotiations following the Annapolis conference ... Qureia's boss, Palestinian President Mahmoud Abbas, told Palestine TV Wednesday that the Palestinians want to get back 2,400 square miles of territory."
"Most Israeli settlers would stay where they are, and the Palestinians could say they got all of their land back."
This development is most interesting, and should produce an international commitment to establish a Palestinian State carved out of Biblical Israel. This week is also the first time an actual date has been mentioned for this Peace Conference -- November 26.
Remember, the Illuminati has planned the history of modern Israel according to the formula, "Every 30 Years -- Always In November" (NEWS2233). Since the last 30-year major event was the Egyptian Peace Treaty with Israel on November 19, 1977, we are convinced that the Illuminati plans this Peace Conference to be extremely successful.
We are just interested in the final day of this conference, wondering if the interval of days adds up to precisely '22' as the previous intervals have done. We can only wait to see.
One other matter to remember is that, when you start calculating from the Zionist Conference in Switzerland in 1897, and count through this November, the Illuminati has been planning modern Israel's history for 110 years! Since the number '11' is the occult number for the coming Masonic Christ, this timing seems most propitious in setting forth a major event which shall aid his arrival -- an appearance on the world scene which shall be bathed in the blood of the "Final Birth Pangs" war (Matthew 24:6-8), popularly known as World War III.
This means that this "Peace Conference" shall set the stage for the final climactic world war. We have always warned that the Palestinian State will be short-lived and will result in the horrific genocide of all Palestinians (Read NEWS2095 for full details).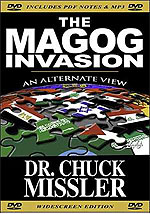 DVD
II. Events continue to push Turkey out of the Pro-West orbit and into the radical Islamic orbit of Russia and Iran. Remember, the House of Togarmah foretold to be marching with the Russian-led forces against Israel at the End of the Age is modern-day Turkey!
A. The U.S. House Foreign Affairs Committee voted Wednesday evening to label the slaughter of 1.5 million Armenians during World War I as a "genocide" carried out by Turkey.
The radical Islamic government of President Abdullah Gul stated strongly that applying the genocide label on Turkey at this point would be a 'very injurious move to the psyche of the Turkish people'."
NEWS BRIEF: "U.S. House panel raises furor on Armenian genocide", International Herald Tribune, October 10, 2007
"A House committee voted on Wednesday to condemn the mass killings of Armenians in Turkey in World War I as an act of genocide, rebuffing an intense campaign by the White House and warnings from Turkey's government that the vote would gravely strain its relations with the United States. The vote by the House Foreign Relations Committee was nonbinding and so largely symbolic, but its consequences could reach far beyond bilateral relations and spill into the war in Iraq."
This vote is power politics, purely and simply.
"The resolution, which was introduced early in the current session of Congress and which has quietly moved forward over the last few weeks, provoked a fierce lobbying fight that pitted the politically influential Armenian-American population against the Turkish government ..."
Turkey reacted fiercely to being labeled as the type of government which would carry out genocide, a War Crimes act. Her greatest leverage to stop this resolution from being officially passed by the Congress might be her quiet logistical support of the American war effort in Iraq.
NEWS BRIEF: "Turkey ready to 'play hardball' over genocide resolution", CNN News, October 11, 2007
"WASHINGTON (CNN) -- A top Turkish official warned Thursday that consequences "won't be pleasant" if the U.S. House of Representatives approves calling the killings of Armenians in Turkey during World War I 'genocide' ... 'Yesterday some in Congress wanted to play hardball', said Egemen Bagis, foreign policy adviser to Turkish Prime Minister Recep Tayyip Erdogan. 'I can assure you Turkey knows how to play hardball'."
What kind of "hardball" response might Turkey carry out?
"Turkey, a NATO member, has been a key U.S. ally in the Middle East and a conduit for sending supplies into Iraq. Defense Secretary Robert Gates said on Wednesday that good relations with Turkey are vital because 70 percent of the air cargo intended for U.S. forces in Iraq and 30 percent of the fuel consumed by those forces flies through Turkey. U.S. commanders, Gates said, 'believe clearly that access to airfields and roads and so on in Turkey would very much be put at risk if this resolution passes and the Turks react as strongly as we believe they will'."
Since Turkey is so important logistically to the American war effort in Iraq, is it conceivable that the Democrat push to label the Turkish slaughter of Armenian civilians during World War I as "genocide" is really fueled by Anti-War sentiment in Congress? After all, anti-war Democrats could deliver a strong blow against Bush's war efforts in Iraq disguised as an humanitarian gesture! I think this is one of the possibilities we must consider.
But, the major point we need to consider is that this non-binding resolution is forcing Pro-West Turkey out of her traditional political orbit and, by default, into the Russian - Iranian orbit. The current civilian government in Turkey is strongly Islamic and they have been looking for a means by which they could win the battle against the secular Turkish generals, a struggle to realign Turkey with radical Islamic interests and principles. The Prime Minister and his cabinet must be thrilled with this turn of events.
Another way in which Turkey can exert pressure against the Americans in Iraq is to attack Kurdish rebels across the border into northern Iraq. Using a Kurdish attack which killed 13 Turkish soldiers as the excuse, Prime Minister Erdogan gave a tentative "green light" to just this type of attacks.
B. The Turkish Prime Minister gave his country's forces a possible "green light" in their desire to cross the northern Iraqi border to attack Kurdish rebels.
NEWS BRIEF: "Turkey's prime minister gave the green light for possible military action in northern Iraq to crush Kurdish rebels", The Sydney Morning Herald, October 10, 2007
"Turkey's prime minister gave the green light for possible military action in northern Iraq to crush Kurdish rebels there, drawing a warning from the United States, which fears wider regional instability. Tayyip Erdogan's government prepared to request parliament's approval for an incursion into the mainly Kurdish region ... Erdogan is under pressure from Turkey's powerful armed forces and the opposition to take action against rebels of the outlawed Kurdistan Workers Party (PKK) after they shot dead 13 soldiers on Sunday near the Iraqi border."
The Kurdish leadership was certainly worried about a Turkish invasion.
NEWS BRIEF: "Kurds call on Turkey not to attack", Al Jazeera News, 11 October 2007
"The regional government of Iraq's northern Kurdish region has called on Turkey not to carry out its threat to mount an armed cross-border incursion. The Kurdish statement came on Thursday as legislators in Turkey vowed to submit a request to parliament that it authorise military operations against Kurdish fighters based in Northern Iraq."
Notice that this news article refers to the government of Iraq's northern Kurds as "the regional government", thus recognizing the reality that the partition of Iraq into three autonomous regions is already a "fact on the ground"! While politicians argue about whether such a partition would be a good idea, the reality is that this partition has already occurred - just as President Bush's new map indicated (Read NEWS2213 and study the map therein).
Turkey seemed to be softening up targets ahead of an incursion. Remember, a limited "hot-pursuit" attack across the border needs no approval from the Turkish Parliament; only a massive attack needs approval. Therefore, the very reality that Turkey's Prime Minister is seeking Parliamentary approval means that Turkey plans a very strong attack across the border. July-August reports indicated that up to 240,000 Turkish soldiers were massed on the border.
Turkey's air force seemed to be "softening up" Kurdish targets just across the border, in advance of a Turkish invasion.
NEWS BRIEF: "Turkish warplanes target rebel positions on Iraqi border", Houston Chronicle, October 11, 2007
"SIRNAK, Turkey — Turkish warplanes and helicopter gunships attacked suspected positions of Kurdish rebels near Iraq on Wednesday, a possible prelude to a cross-border operation that would likely raise tensions with Washington. The military offensive also reportedly included shelling of Turkish Kurd guerrilla hideouts in northern Iraq ... Prime Minister Recep Tayyip Erdogan told reporters that preparations were under way for parliamentary authorization of a cross-border operation, and told private CNN-Turk TV that the motion might reach Parliament on Thursday. The preparations 'have started and are continuing', he said. An opposition nationalist party said it would support the proposal."
It is difficult to imagine an action which could have more of a devastating impact on American war efforts in Iraq than to have NATO member Turkey attacking across the border into northern Iraq. If Turkey attacks with numbers anywhere close to 240,000, she would have more troops in Iraq than do the Americans!
Further, if Turkey were to overthrow the Kurdish regional government, she would eliminate the one part of the Iraq war which is operating reasonably well. And, finally, Iran might sense an opportunity to attack the Kurds from their side of the northern Iraq border.
Since President Bush is so committed to this Peace Conference in November, he is likely to try every tool in his disposal to prevent this conflict from exploding into all-out regional war. In other words, with President Bush focusing so much on this Peace Conference, this might be the time to invade northern Iraq, believing that America's "hands would be tied".
We have stated this belief before, and we feel the need to say it again, that Turkey's desire to attack northern Iraq is NOT really caused by the attacks by the Kurd rebels; rather, Turkey is jockeying into position to prevent the establishment of "President Bush's New Map (NEWS2213), because if the Illuminati ever implements that new map, Turkey will be forced to give up about one-third of her territory!
This "new map" might just cause World War III.
III. Evidences continue to mount that combined war pressure on the American forces is reaching a critical "point of no return".
NEWS BRIEF: "Retired Major Gen. Batiste continues to blast Bush over war: Army is in decay, the spirit of the troops is broken", Buffalo News, October 9, 2007
"John Batiste took a day off from running a Rochester steel company a week ago so he could speak to Army troops from Fort Hood, Texas, as they were about to leave for another deployment in Iraq ... Batiste is a retired major general who commanded 22,000 members of the Army's 1st Infantry Division in Iraq."
"... since he retired in November 2005, Batiste has been one of the harshest critics of the war and what he feels it is doing to the Army he still loves ... later, he and five other retired generals were on the front page of the New York Times, again calling for Rumsfeld's ouster. And this April, Batiste appeared in a controversial advertisement commissioned by an anti-Iraqi war group, Vote- Vets.org."
" 'Mr. President, you did not listen', Batiste said in the television commercial. 'You continue to pursue a failed strategy that is breaking our Army and Marine Corps . . . "
Wow! Now, that is an incendiary statement, coming from a retired Major General, who knows about which he is speaking and from a man who is used to taking orders without complaint and/or comment! Notice several pertinent factors in these comments:
1) General Batiste stated that President Bush had been told the truth, but had rejected this military advice. This understanding is contrary to what Mr. Bush has said in the past, i.e., that his military commanders were in agreement with his war policies from the beginning;
2) This retired general flatly called Bush's total war strategy a "failed strategy". That blanket condemnation covers the war from the beginning on March 20, 2003, through the President's "surge" program earlier this year, to the present situation on the ground.
3) Finally, notice that General Batiste is warning the American people that our Army and Marine Corps are "breaking". As startling as this comment might be to most people, the general goes even further later in this article. Listen and weep for our precious soldiers:
"The result, one that he said he witnessed again during his Fort Hood visit, is that the military can no longer take the strain. 'I came across an Army that is in decay', he said ... 'Folks are going over for their third or fourth deployment', he said. 'Their spirit is broken'."
This is the bottom line expert assessment of the status of our troops on the ground in this worthless war: "Their spirit is broken".
From the beginning of this war, Cutting Edge has been warning that the Illuminati planned this Iraqi war to be one which America would purposely fight to not win. We understood the global Illuminati Plan and the role in which this war would play in establishing the Masonic Christ on the world scene.
It truly breaks our heart to realize how right we have been all these four long years of blood, sweat and tears. Millions of people are going to die from this war from uranium poisoning, and most of our young men who have served this war will die in the next 20 years from the effects of Depleted Uranium poisoning which they have inhaled in Iraq's dusty desert climate.
What a tragedy!
Of course, the official Bush Administration response had to contradict the stark message of General Batiste.
NEWS BRIEF: "Defense Secretary Gates denies 'broken' Army but acknowledges stress", by David Morgan, The Star Online, October 11, 2007
"WASHINGTON (Reuters) - The U.S. Army has been bent but not broken by the stress of fighting the Iraq war, U.S. Defense Secretary Robert Gates said on Wednesday. 'There has been a good deal of concern about the condition of the Army, leading some to even speculate that it is broken. I think not', Gates said in remarks prepared for a speech to a nonprofit group that lobbies on behalf of Army soldiers. 'But while the Army is certainly not broken, it is under stress and as (Army Chief of Staff) Gen. (George) Casey put it recently, 'out of balance'," he said."
I trust the expert advice of a recently retired Major General, who resigned after 31 years of service, turning down a promotion to a third star, in order to speak out freely against this awful war.
This next article speaks volumes as to the true condition of our military forces in Iraq. Even the battle hardened Marine Corps wants out -- so they can go fight in Afghanistan!
NEWS BRIEF: "US Marines Press to Remove Their Forces From Iraq - To be sent to Afghanistan", by Thom Shanker, New York Times, October 11, 2007
"The Marine Corps is pressing to remove its forces from Iraq and to send marines instead to Afghanistan, to take over the leading role in combat there, according to senior military and Pentagon officials. The idea by the Marine Corps commandant would effectively leave the Iraq war in the hands of the Army while giving the Marines a prominent new role in Afghanistan, under overall NATO command.
"The suggestion was raised in a session last week convened by Defense Secretary Robert M. Gates for the Joint Chiefs of Staff and regional war-fighting commanders. While still under review, its supporters, including some in the Army, argue that a realignment could allow the Army and Marines each to operate more efficiently in sustaining troop levels for two wars that have put a strain on their forces."
Once again, we have the admission from the top military brass that the combined war effort in both Iraq and Afghanistan is straining our forces. It also looks like American generals have reached the same conclusion which British generals reached, i.e., that the only war worth fighting is Afghanistan!

IV. The planned war between China and Taiwan became prominent news once again this past week. Both countries flexed their military muscle at each other and let fiery public rhetoric fly.
NEWS BRIEF: "China and Taiwan flex military muscles", International Herald Tribune, October 10, 2007
"BEIJING: China has blanketed its territory with air defense radar that almost matches the performance of similar networks in developed countries ... as its rival Taiwan held its first National Day military parade in 16 years .... The development of a high-performance air defense system to complement China's increasingly potent force of surface-to-air missiles and jet fighter interceptors has been a top priority for the People's Liberation Army."
"Senior Taiwanese and U.S. military officers have acknowledged the improvement in Chinese air defenses as a significant indication of the country's rapid military modernization. This system is a direct challenge for self-governing Taiwan as it seeks to counter the mainland's growing military power. China regards the democratic island as part of its territory and has threatened to use force under a range of circumstances, including a formal declaration of independence by the government in Taipei."
Taiwan's independent government was not cowed by this display of Chinese military capability.
NEWS BRIEF: "Taiwan's President Chen undaunted by 'Chinese suppression' ", AFP News, October 11, 2007
"TAIPEI (AFP) — Taiwan's president pledged Thursday to bolster the island's diplomatic defences around the world despite facing 'Chinese suppression' in its bid to rejoin the United Nations in its own right. President Chen Shui-bian was speaking the day after Taipei hosted a military parade -- the first in 16 years -- seen as a reminder to Beijing that it has the weaponry to defend itself."
Remember, a Chinese attack on Taiwan is one of the planned wars which shall comprise World War III. You can read full details by examining NEWS1282, which we posted in March, 1996. The name of this article is, "In 1952, Illuminati Planned To Give Taiwan Back To Mainland Communist China!"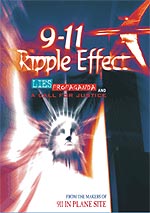 DVD
V. The tragedy of wanton killing of Iraqi civilians by Coalition Forces continued to raise its ugly head through a number of stories. Truly, civilians are being killed at an alarming rate. by the armies which were sent to "save them from Saddam".
NEWS BRIEF: "Guards in a security convoy opened fire on a car at an intersection in central Baghdad Tuesday: Killing two Christian women", Excite News, October 9, 2007
"BAGHDAD (AP) - Guards in a security convoy opened fire on a car at an intersection in central Baghdad on Tuesday, killing two Christian women, police said ... Police and witnesses could not immediately give more details about the gunmen in Baghdad except to say they were in a convoy of four SUVs commonly used by private security companies and the Iraqi Ministry of Interior."
This description of the gunmen is typical of the many private security personnel which have caused such havoc in Iraq over the years. Coming just weeks after Blackwater security guards killed 11 civilians in what was apparently an unprovoked attack, this latest incident will probably cause a strong upsurge in complaints about these unrestrained, well-armed and well-trained private security guards.
This next news story identified the gunmen and the company for whom they worked.
NEWS BRIEF: "Iraqi Officials Condemn Deadly Shooting By Foreign Guards", VOA News, 10 October 2007
"Iraqi officials have condemned the deadly shooting of two women in Baghdad by foreign security guards on Tuesday. Guards employed by an Australian-owned company fired on the womens' car as it approached their convoy in Baghdad's Karrada district. Iraqi police and witnesses say the guards raced away after the shooting."
"The security firm, Dubai-based Unity Resources Group, says the guards fired on the speeding car after it ignored warnings to stop, including hand signals and a flare."
Our final story in this subject examines the total disaster of the huge numbers of Iraqi civilians which have been killed since March 20, 2003, and who continue to be killed, many wantonly. Prepare to be shocked! News reports are not reporting between 75-90% of all civilian deaths!
NEWS BRIEF: "U.S. must face huge death toll of Iraqi civilians", By Gilbert Burnham and Les Roberts, Baltimore Sun, October 11, 2007
"News report tallies suggest that about 75,000 Iraqis have died since the U.S.-led invasion. But a study of 13 war-affected countries presented at a recent Harvard conference found that more than 80 percent of violent deaths in conflicts go unreported by the press and governments. City officials in Najaf were recently quoted ... that 40,000 unidentified bodies have been buried in that Iraqi city since the start of the conflict. In a speech Sept. 5, Samir Sumaidaie, the Iraqi ambassador to the United States, stated that there were 500,000 new widows in Iraq."
Surely, you protest, we cannot have killed 500,000 men in Iraq! Polls taken by professional British pollsters verify this horrific number.
"... last month, the respected British polling firm ORB released the results of a poll estimating that 22 percent of households had lost a member to violence during the occupation of Iraq, equating to 1.2 million deaths. This finding roughly verifies a less precisely worded BBC poll last February ... So multiple polls and scientific surveys all suggest the official figures and media-based estimates in Iraq have missed 70 percent to 95 percent of all deaths.
Two years ago, we posted an updated article on the manner in which the Bush invasion of Iraq was fulfilling the prophecy of Isaiah 13. You can read full details in NEWS1920, but let us list the key prophecies which are clearly fulfilled, or are in the process of being fulfilled.
1) "They come from a distant country, from the uttermost part of the heavens ... even the Lord and the weapons of His indignation -- to seize and destroy the whole land." [Verses 4-5; Ibid; Parallel Bible, KJV/Amplified Bible Commentary]
When Saddam's forces did not fight for Baghdad, the conventional war was over and Coalition Forces seized the whole land. Oh, yes and don't forget that the original Coalition Forces were drawn from over 40 nations around the world, the "Coalition of the Willing", in Bush terminology.
2) Through Depleted Uranium munitions, Coalition Forces are destroying the whole land of Iraq! This fact is thoroughly documented in NEWS1920!
3) Now, let us continue on with the unparalleled warfare the people of Iraq are prophesied to suffer:
"Therefore will all hands be feeble, and every man's heart will melt. And they [of Babylon] shall be dismayed and terrified, pangs and sorrows shall take hold of them; they shall be in pain as a woman in childbirth. They will gaze stupefied and aghast at one another, their faces will be aflame [from the effects of the unprecedented warfare]." [Isaiah 13:7-8; Ibid.]
Let us repeat the most critical portion of that verse:
"... their faces will be aflame from the effects of the unprecedented warfare." [Verse 8b)
Clearly, Coalition Forces have thrown "unprecedented" weapons at these poor people. They are puzzled and perplexed as never before, as they are dying by the tens of thousands now, and will be dying by the hundreds of thousands once the full effects of D.U. poisoning sets in over the next 20 years.
4) "Behold, the day of the Lord is coming!--fierce, with wrath and raging anger--to make the land and the whole earth a desolation and to destroy out of it its sinners." [Isaiah 13:9; Ibid]
Like the outward ripples caused by a rock thrown into a placid lake, this prophecy reflects an ever-widening ripple effect around Iraq. God is saying that, once He finishes destroying "the land" (Iraq), He is going to continue His End of the Age prophetic destruction to eventually cover the whole earth! Can you see this progression?
Once Iraq is destroyed, God's prophetic Word says that His judgment will grow and grow, eventually encompassing the entire earth! Thus, once Iraq is destroyed, God's destructive judgments will ripple outward to the rest of the nations in the Middle East, and eventually outward to the entire earth! This is the sequence we should look for as our destruction of Iraq is completed.
VI. This news story from India describes how the Illuminati is using high technology to move a country from being a "Non-Functioning Gap" nation to being a "Core Functioning" state.
Wars and Regime Changes are occurring all over the world every single day, conflicts designed to force nations to change in the way India is changing peacefully.
NEWS BRIEF: "Internet revolution reaches India's poor", International Herald Tribune, 10 October 2007
"Entrepreneurs and large multinationals are making India a hub of computer innovation targeting the poor. Outsourcing brought hundreds of multinationals and hundreds of thousands of techies to Bangalore. Now, more than a decade into the outsourcing surge, many of those companies and their employees are applying their skills not just to developing software, but to confronting the grinding poverty around them too."
"... corporations have made India a lab for extending modern technological conveniences to those long deprived. Nokia, for instance, develops many of its ultracheap cellphones here. Citibank first experimented here with a special ATM that recognizes thumbprints to help slum-dwellers who struggle with personal identification numbers. And Microsoft has made India one of the major centers of its global research group that is studying technologies for the poor, like software that reads to illiterate computer users."
The reason India is being "kick-started" into the 21st Century is fully outlined in NEWS1833, which details the reality that the Pentagon sees the nations of the world falling into one of two categories:
1) "Functioning Core" - Nations who are already functioning in the new Global System or who are clearly and firmly going in that direction. In other words, the economies of these nations are now ready -- or can be ready within a few years -- of operating in the planned cashless system of Antichrist.
2) "Non-Functioning Gap" - Nations who are not now functioning in the Global System and are not likely to do so in the foreseeable future, unless they are kicked into it by U.S. or European troops, or by the threat of invasion.
Using 9/11 as the excuse, President Bush is wielding America as the Super Power battering ram to knock down those nations who are really standing in the way of fully implementing the New World Order. We knew that the Y2K scare was designed to force governments all across the world -- rich and poor alike -- to upgrade their computer systems so that they can all plug into the economy of this coming Global System. However, this article identifies other, non-technical reasons why certain countries are still lagging terribly behind the rest of the world in integrating into the New World Order.
These reasons are simple but profound and so deeply entrenched that an invasion or a threat of an invasion is necessary to change the regime so that compliant, responsive leaders may be implanted within these countries. What are these non-technical factors?
1. Repressive Dictatorship run by one man
2. Repressive Religions that hold on to "Tradition" with all means, thereby resisting the new paradigm
3. Abject poverty is mentioned as a reason a country is not "connected" to the Global System, but poverty is usually the result of a repressive dictatorship that either siphons huge resources out of the economy or is so repressive he won't allow the individual freedoms necessary to produce wealth in the economy.
Obviously, India was not part of the "Functioning Core" because of her abject poverty. Therefore, key corporations in every country are pouring resources into India to bring her into the more circle of the advanced nations of the earth, those nations whose economies are cashless enough to participate in the coming cashless global economy of the Antichrist system.
You know the prophecy: "No man can buy or sell save he that hath the mark". (Revelation 13:17)
This kind of corporate energy and resources being poured into India is an excellent example of how the Illuminati is trying to bring these poor nations into the global economy.
But, what happens to those nations whose economies are so backward they will never achieve this cashless goal? The Illuminati plans to physically annihilate them.