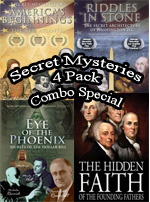 "Secret Mysteries of America's Beginnings DVD Combination Offer"
Buy Videos 1, 2 and 3, and 4 - Save $40
Regularly $119.88 if bought separately
Now Only $79.88 for the 4-pack, Saving $40
Video 1 - New Atlantis - demonstrates that the Secret Society plan to create a New Atlantis nation on the North American Continent began in the 1580's between Queen Elizabeth I and Sir Francis Bacon. We also show that America's Founding Fathers carefully carried out the Baconian Plan in establishing the government of America. This DVD ends by showing that this plan ends with Antichrist coming to the world scene, a plan which is shown in the street layout of Washington, D.C. Nearly 3 hours long
Video 2 - Riddles In Stone: The Secret Architecture of Washington, D.C., closely examines the pagan monuments, paintings, sculptures, and street layout in Government Center and show how the original Bacon Plan can be seen in these pagan depictions demonstrate that America was founded according to the Baconian Plan. Nearly 3 hours long
Video 3 - Eye of the Phoenix examines the two Seals on the back of the One Dollar Bill and demonstrates that they are Global Illuminati Seals, not Seals of the U.S. Government. Also demonstrates that the occult design of these Seals represents the most powerful 'Magick" of any other document in history. These two Seals hide three (3) hexagrams, forming a '666', another example of the hidden plan to produce Masonic Christ (Antichrist). Nearly 3 hours long
Video 4 - Hidden Faith of the Founding Fathers may be the most important video in this series. Today, a great deal of effort and money have been poured into convincing Americans that their Founding Fathers were Christian men intent upon founding a Christian nation. We debunk this idea and refute David Barton in the process. 3 hours long
Entire Combination Offer has almost 12 hours of video in History Channel quality. You will be mesmerized and your view of American history and of our national place in history
View These Trailers For "New Atlantis" and "Riddles In Stone"

Watch Dynamic Trailer For "Hidden Faith of the Founding Fathers"
---
---------- This Week's Hot News -------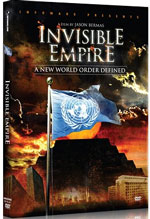 I. The United States Government is forcing a "loyalty" test on all troops, forcing dissident and/or disgruntled troops out of the service.
This tactic is common for a dictatorial government!
NEWS BRIEF: "DARPA Sleuthing Out Disloyal Troops", Wired Magazine, October 11, 2010
"The military is scrambling to identify disgruntled or radicalized troops who pose a threat to themselves or their buddies. So the futurists at DA.R.P.A. are asking for algorithms to find and pre-empt anyone planning the next Fort Hood massacre, WikiLeaks document dump or suicide-in-uniform."
"The idea behind the Anomaly Detection at Multiple Scales, or Adams, effort is to sift through 'massive data sets' to find the warning signs of looming homicide, suicide or other destructive behavior. 'The focus is on malevolent insiders that started out as 'good guys'. The specific goal of Adams is to detect anomalous behaviors before or shortly after they turn', the agency writes in its program announcement."
As with every other government program of this sort, this one is going to also finger loyal troops who can only watch in horror as their loyalty is impugned and their career is not only shortcut but their civilian future jeopardized as well.
But, this is one huge sign that our government is, indeed, headed for Absolute Dictatorship.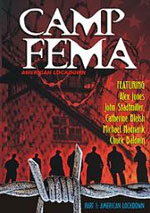 DVD
II. New Hampshire police seized a baby girl a few days ago because her American-born father was a gunowner and had belonged to a group considered to be terrorist!
Once again, we can see the hideous face of the coming Fascist dictatorship.
NEWS BRIEF: "Officials remove couple's newborn baby over father's involvement with Oath Keepers group. Protesters were gathering at a New England hospital today after a couple claimed social workers seized their newborn baby because the father belonged to an anti-government organization."
"More than 20 people were demonstrating outside Concord Hospital in New Hampshire claiming the state was unfairly intervening in a private family matter. But police insisted the baby girl was taken into care because of domestic violence and child abuse allegations against parents Johnathan Irish and Stephanie Taylor."
The tenor of this writeup reminds me of the David Koresh fiasco at Waco, Texas. Government officials then accused Koresh of abusing young women inside his compound and based their vicious attack on that allegation.
We are at a low point in the life of this Republic when police can seize a newborn baby from the parents on a simple allegation not even proven in a court of law.
We encourage you to view the videos in this next news story as they reveal much of the real flavor and agenda of the entire affair.
NEWS BRIEF: "Update on New Hampshire Thugs Snatching Baby Girl ", InfoWars, October 12, 2010
"Oath Keepers founder Stewart Rhodes and John Irish confirm that the court used Irish's association with the group in order to snatch newborn baby."
This next article correctly identifies the linkage which is troublesome to us all, the linking of political association and government interference into the family of the accused.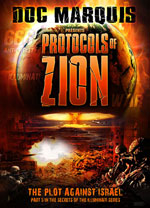 DVD
NEWS BRIEF: "State to be challenged over politics in snatched-baby case", By Bob Unruh,
World Net Daily, October 11, 2010
"Officials for an organization that promises its members will fulfill their sworn oaths to support and defend the Constitution against all enemies – in or out of the United States – say a New Hampshire court's decision to make an abuse case defendant's political affiliation part of the accusations sends a seriously troubling message."
" 'The use of a father's political association and his gun ownership is also important to many other Americans who don't even associate with Oath Keepers because what happens in this case can impact the free speech and association rights of all of us, across the nation, of whatever political or social orientation," said Stewart Rhodes, chief of Oath Keepers on his website. "
"Whether it is a criminal or a civil proceeding, the political affiliations of the accused are both irrelevant and prejudicial. For example, if I had a criminal defense client accused of beating his wife, what relevance would his NRA membership have to the question of whether he beat his wife?" questioned Rhodes. "
"And what relevance would there be if he were a tea party member, or belonged to a 912 group, or was a member of Rush Limbaugh fan club, or a member of Glen Beck's 'Insider Extreme' which includes a message board? Or what if he were a member of the ACLU, or Answer, or ACORN, or Code Pink, etc.? What relevance would any such associations have to the question of whether he assaulted his wife? The political associations of the accused in a child endangerment case are no less irrelevant to the question of whether [the father] or the mother are guilty or whether the child is endangered', Rhodes said."
But, this kind of government interference is exactly what a Nazi or a Communist government would do to stamp down dissent. This Absolute Dictatorship which were envisioned in "The Protocols of the Learned Elders of Zion" will terrorize its perceived opponents in exactly this manner!
This police excessive force proves us "Conspiracy Types" right all along!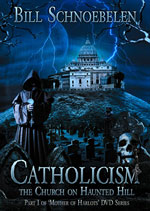 DVD
III. A distinguished human rights lawyer is alleging that the Roman Catholic Pope, Benedict XVI, could be indicted and tried in an international court for crimes against humanity!
If this type of legal action is successfully carried out, the damage to an already weakened Catholic Church might prove fatal.
NEWS BRIEF: "'Devil's advocate' targets Pope", by Anthony Hubbard, Sunday Star Times, New Zealand, October 10, 2010
"Human rights lawyer Geoffrey Robertson has caused an international uproar with his claim that the Pope should be prosecuted for failing to act against paedophile priests ... ROBERTSON is Australian but speaks like an English toff. When he says the Pope should be in the dock for crimes against humanity, the effect is odd: the revolutionary has a plum in his mouth."
"There's a bit of the Ocker shocker as well. The Pope's supporters, Robertson writes, claim he is above the law even if he 'allows the Catholic Church to operate a worldwide sanctuary for child abusers'."
Most people have never, ever thought of the Vatican in this kind of light, i.e., acting as a 'worldwide sanctuary for child abusers'! Yet, that is exactly what they have become. When Bishops and Cardinals and Popes refuse to charge a priest accused of sex abuse of a child, usually within the Church, and when they transfer the offender to another parish a long ways away, they have set up and are actively operating a 'worldwide sanctuary for child abusers'.
Tens of millions of active, loyal Catholic parents have long believed that their children were safe in the hands of Catholic priests and nuns, not realizing that they had just doomed their precious children to the most horrific sexual abuses imaginable.
Now, let us return to our featured news story.
"Robertson's book – 'The Case of the Pope: Vatican Accountability for Human Rights Abuse' – makes a solemn case. For nearly 25 years before he became Pope, Cardinal Joseph Ratzinger covered up the great black scandal of sexual abuse in the church. Now he should be sued, or prosecuted by the International Criminal Court. "
"This is Devil's advocacy all right."
"Ratzinger headed the Sacred Congregation for the Doctrine of the Faith, successor to the Inquisition, from 1981 until he became Pope in 2005. The CDF is charged with disciplining clergy, including those accused of sex abuse. 'It is regarded as the single most powerful institution in the Vatican, operating as a Star Chamber without due process', says Robertson."
"Robertson and others have highlighted cases handled by Ratzinger."
This type of legal challenge poses an unprecedented level of threat to the very foundations of the Roman Catholic Church. If Catholics the world over perceive that the Pope himself -- "His Holiness" -- is guilty of covering up sexual escapades by the clergy under his control as a Cardinal, the very foundations of the Vatican could begin to shudder, rock and roll.
Could all of the Catholic Church go out of existence?
I doubt it, because the Illuminati in early 1991, decided that the Roman Catholic Pope -- whomever he was at the time -- would be the top religious leader of the New World Order Religion (NEWS1052). This designation labels the Catholic Pontiff as the False Religious Prophet of Revelation 13:10-18.
Therefore, the Illuminati has a vested interest in keeping the office of the Pope viable so it can produce the False Prophet. I can imagine a scenario developing where Benedict XVI might resign, making way for the final Pope in the Catholic prophecy (Read full details in NEWS2021). This new Pope would be touted as absolutely, squeaky clean, the kind of man who could resurrect the love and loyalty of the Catholic faithful.
However, tens of millions of Catholics the world over are in anguish right now and are asking how this could possibly happen.
As this scenario unfolds, you can use the new DVD above, "Catholicism: The Church On Haunted Hill" by Bill Schnoebelen as a witnessing tool, because this video provides the theological answer as to why Catholic priests are such consummate sexual predators with the very innocent children which every parent seeks to protect with their very life.
We present a Plan of Salvation, at the end, written specifically for Roman Catholics, making this DVD a most effective Soul-Winning DVD! This time of the End of the Age presents a unique opportunity to reach out to anguished Catholics with the right answer and with the Gospel message!
---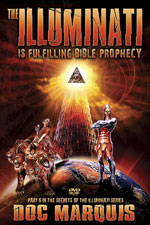 "Illuminati Seminar"
Featuring Doc Marquis
Please join us for this 3-Day Seminar, as Doc takes us inside the dark hidden agenda of the Illuminati. Those that are setting the stage of "The New World Order"
When: October 15-17
Where: Atlantic Inn, South on Rt. 113, next to the Food Lion Shopping Mall, Millsboro Delaware
Click Here for a full write-up of the seminar
---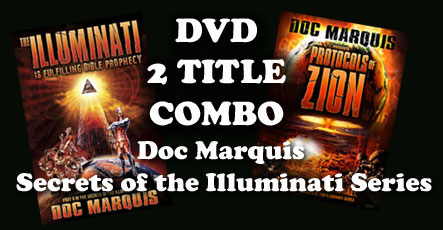 Secrets of the Illuminati Combo Offer - Buy 'The Protocols of Zion' plus 'Illuminati Fulfilling Prophecy' and Save $20.00
Regularly $79.98, On Sale Only $59.98
In 'Protocols of Zion', Doc Marquis demonstrates two important facts: 1) The Protocols are NOT fraudulent, but represent the true master blueprint for achieving the global New World Order; 2) The world today stands at the verge of the most destructive world war in history - World War III - only because world leaders have been carefully following the Protocols plan for over 200 years!
In "Illuminati Is Fulfilling Prophecy', Doc demonstrates that God has forced the arrogant and mighty Illuminati to formulate a plan which does fulfill Bible prophecy exactly! At the end we demonstrate how Satanic predictions about the victory of Lucifer over Jesus will turn into the greatest and quickest slaughter in all of human history, on the plains of Armageddon!
Both videos are a 2-DVD Set, so this combo gives you a total of 4 DVD's - http://www.cuttingedge.org/detail.cfm?ID=2248
---
New Headline News Articles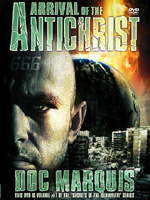 "Controlled Conflict Bringing About Controlled Change" - The Hegelian Doctrine In Constant Use In Today's News"
Once you understand this tactic used daily by the Global Elite, in so many circumstances, you will never, ever view the news the same way again! As we head into the 2010 Mid-Term Elections, you need to understand that all political parties are based upon this Hegelian foundation -- Controlled Conflict Bringing About Controlled Change.
http://www.cuttingedge.org/news/n2429.cfm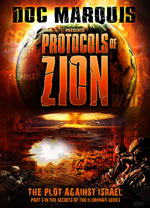 DVD
WARNING! The 'Livable Communities Act' (SB1619) Is The Official Implementation of the New Age 'Re-Wilding of America"!
For decades, very few people ever thought the radical New Age concept known as "Re-wilding America" would ever be enacted, as it was simply too radical, too crazy.
But, Senator Dodd (D-CT) is fast-tracking this legislation through the Senate! Concerned, enlightened Americans must act NOW! http://www.cuttingedge.org/news/n2430.cfm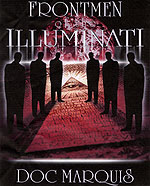 DVD
Council On Foreign Relations (CFR) Pronounces The Winner of The Iraq War To Be -- IRAN!
Incredibly, Cutting Edge posted an article five years ago in which we declared that Iran would be seen eventually as the winner of the Iraq conflict, because that was the Illuminati Plan! -- http://www.cuttingedge.org/news/n2427.cfm
<![if !vml]>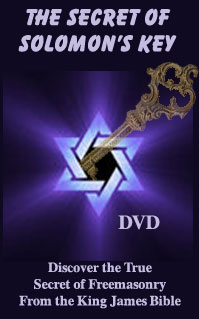 <![endif]> "New Prophetic First -- One-half of Jewish people now support rebuilding the Temple on the Temple Mount"
Normally secular Israel has never shown this strong of support for rebuilding the Temple, showing the effects of Orthodox Judaism. Will the Islamic Dome of the Rock be destroyed on the 'Ninth Day of Av', the most horrible day of the year for Israel?
http://www.cuttingedge.org/news/n2424.cfm
"Take from Freemasonry its dependence on the Temple; leave out of its ritual all references to that sacred edifice, and to the legends and traditions connected with it, and the system itself would at once decay and die ... " (Noted 33º Masonic author, Albert Mackey)
"Top Secret America Is Now Here!"
Virtually every single communication in America can be copied and reviewed. The unparalleled surveillance capability which is foretold in the Mark of the Beast prophecy is now enveloping America. The face of the coming Absolute Dictatorship is now visible; the attacks of 9/11 were the keys to making this possible!
But, we warned nine years agao that this was the goal and that 9/11 was the catalyst by which this agenda would occur. We quote extensively from the warnings of NEWS1576, posted in early November, 2001, to demonstrate that our original warnings were exceedingly accurate! http://www.cuttingedge.org/news/n2423.cfm
<![if !vml]>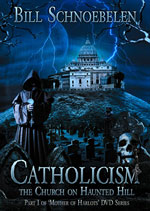 <![endif]> "Catholic Priestly Sex Abuse Is Now Oozing Over Every Continent on Earth!"
The sheer magnitude of the priest's sex scandal is shocking beyond belief; but, remember, the statistics we are about to share with you is simply the proverbial "tip of the iceberg"! The true total numbers of deviant priests and victims reach into the many millions of victims.
Even the infamous Kinsey Report may have its roots in the 12 Centuries of sexual deviancy from priests and nuns and their victims!
http://www.cuttingedge.org/news/n2422.cfm
<![if !vml]>

<![endif]> Global Illuminized Freemasonry Is Secretly Committed To The Preservation of National Israel
Secretly-held Masonic doctrine absolutely guarantees that the Illuminati will not allow national Israel to be destroyed. Even though current news seems to be demonstrating that President Obama is not Israel's friend and may desert her in favor of Islamic nations, the President's controllers will never allow national Israel to be defeated, for such a defeat would destroy Freemasonry.
---

Purchase a 1-Year Subscription, you may select 1 FREE gift
Purchase a 2-Year Subscription, you may select 2FREE gifts
Purchase a 3-Year Subscription, you may select 3 FREE gifts
Purchase a 4-Year Subscription, you may select all 4 FREE gifts
We have changed our FREE gifts available to you when you subscribe to Headline News, adding two Pastor Hoggard DVD's to the Seminar Tapes and the Radio Collection CDROM.
---
--------Concluding Inspiration --------- ""I sleep, but my heart waketh." Song 5:2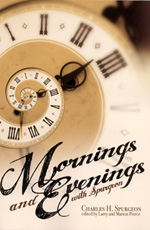 Paradoxes abound in Christian experience, and here is one--the spouse was asleep, and yet she was awake. He only can read the believer's riddle who has ploughed with the heifer of his experience. The two points in this evening's text are--a mournful sleepiness and a hopeful wakefulness. I sleep. Through sin that dwelleth in us we may become lax in holy duties, slothful in religious exercises, dull in spiritual joys, and altogether supine and careless. This is a shameful state for one in whom the quickening Spirit dwells; and it is dangerous to the highest degree. Even wise virgins sometimes slumber, but it is high time for all to shake off the bands of sloth. It is to be feared that many believers lose their strength as Samson lost his locks, while sleeping on the lap of carnal security. With a perishing world around us, to sleep is cruel; with eternity so near at hand, it is madness. Yet we are none of us so much awake as we should be; a few thunder-claps would do us all good, and it may be, unless we soon bestir ourselves, we shall have them in the form of war, or pestilence, or personal bereavements and losses. O that we may leave for ever the couch of fleshly ease, and go forth with flaming torches to meet the coming Bridegroom! My heart waketh. This is a happy sign. Life is not extinct, though sadly smothered. When our renewed heart struggles against our natural heaviness, we should be grateful to sovereign grace for keeping a little vitality within the body of this death. Jesus will hear our hearts, will help our hearts, will visit our hearts; for the voice of the wakeful heart is really the voice of our Beloved, saying, "Open to me." Holy zeal will surely unbar the door.

"Oh lovely attitude! He stands
With melting heart and laden hands;
My soul forsakes her every sin;
And lets the heavenly stranger in."

(" Morning and Evening Devotions", by Charles Spurgeon, Emphasis added)
"President Bush:
Evil vs Good Fruits"
Directory of all news articles
Free Radio Transcripts

Free Headline News Archives

Freemasonry

What Saith Rome

Teachings from the Catechism

Bookstore

Meet the Staff

Weather Control

School Shootings

Understanding Clinton
May Jesus Richly Bless You,
David Bay, Director
866-909-2850 Toll Free Customer Service - Order Line
803-356-2850 Customer Service - Order Line - For Out of Country Customers
803-356-2860 Fax