Award-Winning Documentary
VOLUME 2 -- "Riddles In Stone: The Secret Architecture of Washington, D.C."
PROGRESS UPDATE
For all pertinent information concerning this Pre-Publication Sale, click on this hotlink now.
---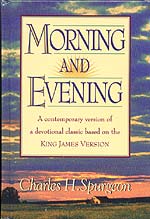 --------- Inspiration For the Week-------"Go again seven times." 1 Kings 18:43
Success is certain when the Lord has promised it.
Although you may have pleaded month after month without evidence of answer, it is not possible that the Lord should be deaf when His people are earnest in a matter which concerns His glory. The prophet on the top of Carmel continued to wrestle with God, and never for a moment gave way to a fear that he should be non-suited in Jehovah's courts. Six times the servant returned, but on each occasion no word was spoken but "Go again."
We must not dream of unbelief, but hold to our faith even to seventy times seven. Faith sends expectant hope to look from Carmel's brow, and if nothing is beheld, she sends again and again. So far from being crushed by repeated disappointment, faith is animated to plead more fervently with her God. She is humbled, but not abashed: her groans are deeper, and her sighings more vehement, but she never relaxes her hold or stays her hand. It would be more agreeable to flesh and blood to have a speedy answer, but believing souls have learned to be submissive, and to find it good to wait for as well as upon the Lord.
Delayed answers often set the heart searching itself, and so lead to contrition and spiritual reformation: deadly blows are thus struck at our corruption, and the chambers of imagery are cleansed. The great danger is lest men should faint, and miss the blessing. Reader, do not fall into that sin, but continue in prayer and watching. At last the little cloud was seen, the sure forerunner of torrents of rain, and even so with you, the token for good shall surely be given, and you shall rise as a prevailing prince to enjoy the mercy you have sought. Elijah was a man of like passions with us: his power with God did not lie in his own merits. If his believing prayer availed so much, why not yours? Plead the precious blood with unceasing importunity, and it shall be with you according to your desire.
(C.H. Spurgeon, "Morning and Evening Devotions")
---------- This Weeks Hot News ----------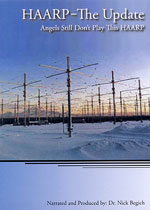 I. North Korea conducted an apparently successful nuclear test on Monday, October 9 . We have posted a new article on this momentous event, and we encourage you to read it, for this nuclear test confirmed Cutting Edge teaching for the past 9 years Our article is: "North Korea Successfully Conducts Underground Nuclear Test, Proving She Does Have Nuclear Warhead Capability: Cutting Edge teaching since 1996 is now confirmed by this public test! Test demonstrates that this part of the Plan is still on schedule and that the world is "toward the end of the Period" (NEWS2161)
With our article, above, forming the basis of the initial news, let us continue to examine some of the fall-out of this apparently successful nuclear test, a test which the Bush Administration has been saying for a very long time was simply not possible right now.
NEWS BRIEF: "North Korea raises threat of new nuclear test: If the US maintains its 'hostile' policy", BBC News, 11 October 2006
"North Korea's second most powerful leader has threatened more nuclear tests if the US maintains its 'hostile' policy, Japanese media report. Kim Yong-nam said the decision depended on how the US treated North Korea ... North Korea's foreign ministry said the country would consider any increase in US pressure to be an 'act of war'."
This latter statement is not new news, for the North Korean government has long maintained that any punitive action by the United States would be considered an act of war. However, now that the vast majority of the world accepts that the nuclear test was real (France excepted), this war threat must be considered very serious.
"Mr Kim said, in an interview with Kyodo, that 'the issue of future nuclear tests is linked to US policy toward our country. If the United States continues to take a hostile attitude and apply pressure on us in various forms, we will have no choice but to take physical steps to deal with that'.''
"The comments were the first from a senior North Korean official since the country announced it had carried out a nuclear test on Monday. Mr Kim also said North Korea would be willing to return to stalled six-party talks on its nuclear programme if existing sanctions were lifted. In a statement carried by the official Korean Central News Agency, the foreign ministry also said the North was 'ready for both dialogue and confrontation'. "
While six-party negotiations seems like a good idea, the reality is that this format allows the United States to not have to talk directly with the North Korean government. As we noted in our article, above (NEWS2161), CFR officials have long criticized this policy because they believe that only face-to-face negotiations are likely to produce positive results. When CFR officials criticize Skull & Bones Bush, you have to realize that you are looking at the outward manifestation of a hidden agenda plan. In this case, it looks more and more like the hidden plan is to thoroughly discredit President Bush.
Logically, this nuclear test will continue to discredit the President, because he and officials within his Administration have consistently denied that North Korea was any where close to being able to conduct this test. The President's Men are looking very foolish right now. But, furthermore, Korea could have conducted this test after the election; therefore, the fact that they chose to explode the test just one month before the elections is very telling. Now, political pundits can argue that this nuclear test was one reason the American people voted the Republicans out of office.
This North Korean leader reiterated why his country had been so determined to explode this A-Bomb.
"We were compelled to prove that we have nuclear weapons to prevent the increasing threat of war by the US and protect our sovereignty and survival', the statement said." (Ibid.)
In fact, North Korea warned that the United States was preparing to attack, an allegation which President Bush denied.
NEWS BRIEF: "Bush Says U.S. Won't Attack North Korea", The Guardian (London), October 12, 2006
"WASHINGTON (AP) - President Bush demanded stiff sanctions on North Korea Wednesday for its reported nuclear test and asserted the U.S. has 'no intention of attacking' the reclusive regime despite its claims that it needs atomic weapons to guard against such a strike."
These words should be reassuring to the North Koreans, but the very next words out of his mouth thoroughly negated his promise not to attack the reclusive regime in Korea.
"Still, in a Rose Garden news conference, Bush said the United States remains committed to diplomacy but also 'reserves all options to defend our friends in the region'.''
This phrase, "reserves all options", or the related phrase, "all options are on the table" is really code for saying that the United States may, indeed, launch an attack sometime in the future.
As we noted, above, CFR officials have regularly criticized Bush for not speaking one-on-one with North Korea. United Nations Secretary General Kofi Annan took up that mantel.
"Bush rejected international appeals - such as one made as he spoke by U.N. Secretary-General Kofi Annan - for the United States to hold one-on-one talks with North Korea, something the U.S. has refused to do."
The Japanese government is very nervous about the North Koreans gaining nuclear warhead capability, because she is close enough for Korean missiles to easily deliver nuclear warheads to Japanese targets. In fact, Japan reacted very nervously to a strong earthquake shortly after the initial North Korean test.
NEWS BRIEF: "Quake Raises Fears of 2nd N. Korea Test", My Way News, October 10, 2006
"TOKYO (AP) - A strong earthquake in northern Japan on Wednesday may have led the Tokyo government to suspect that North Korea had conducted a second nuclear test ... The earthquake came at a time when the Japanese government and other countries in Asia were jittery about reports that North Korea planned a second nuclear test."
The possibility of a second atomic warhead test is real, as this next article demonstrates.
NEWS BRIEF: "France: Claimed N.Korea Nuke Test Failed - analysts warned such challenging talk could lead Pyongyang to try again", Breitbart News, October 11, 2006
"France said outright for the first time Wednesday that North Korea's proclaimed nuclear test produced such a small blast that it must have failed, and analysts warned such challenging talk could lead Pyongyang to try again."
However, as we noted in NEWS2161, South Korean intelligence services were the first to both confirm that a nuclear blast had occurred, and specify the destructive blast. Listen:
"The South Korean news agency Yonhap, citing defense officials, said the test occurred at 10:36 a.m. in Hwaderi, near the northeastern city of Kilju ...A South Korean geological institute told the Associated Press that the explosion generated a force equivalent to that from 550 tons of TNT. The atomic bomb the U.S. dropped on Hiroshima struck with the force of about 12,500 tons of TNT. "
Then, White House Press Secretary, Tony Snow, confirmed that seismological data indicated that a nuclear test had, indeed, occurred.
Yet, here we hear France throwing cold water on the possibility of a test. A 550-tons of TNT equivalent test does not seem small to me. However, now that a Western country has opened the possibility that this blast was not nuclear, North Korea may explode more than this one warhead. In fact, few things could damage President Bush and his Republican Party more than to have North Korea exploding multiple warheads from now through Election Day.
Let us now examine one more aspect of this most important subject -- North Korea's specific threats against America. Please note that this threat occurred shortly before the test was actually carried out.
NEWS BRIEF: "Kim's message: War is coming to US soil", Asia Times, October 6, 2006
"The Foreign Ministry of the Democratic People's Republic of Korea announced on October 3 that the DPRK planned to conduct a nuclear test. The Foreign Ministry stated that the planned nuclear test was in response to the grave situation created by the US, where 'the supreme national security interests of the DPRK are at stake with the Korean nation standing at the crossroads of life and death'."
"Unlike all the previous wars Korea fought, a next war will be better called the American War or the DPRK-US War because the main theater will be the continental US, with major cities transformed into towering infernos ... The DPRK has all types of nuclear bombs and warheads, atomic, hydrogen and neutron, and the means of delivery, short-range, medium-range and long-range, putting the whole of the continental US within effective range. The Korean People's Army also is capable of knocking hostile satellites out of action."
The world may very well come to the realization that North Korea really does have this kind of frightening capability. This is the kind of capability which would precisely fulfill the wording of the Illuminati Plan, as quoted from "The Armageddon Script", below.
Breaking News - Saturday
The United States admitted that preliminary scientific tests indicated that North Korea did, indeed, conduct a nuclear explosion test.
NEWS BRIEF: "Preliminary samples hint at North Korean nuclear test", International Herald Tribune, October 14, 2006
"WASHINGTON With the United Nations preparing to vote on whether to impose harsh sanctions on North Korea, American intelligence officials said on Friday evening they had found new evidence that the country detonated a nuclear bomb deep inside a mountain in its desolate northern territory. An analysis of air samples taken in the region on Wednesday found radioactive material that is "consistent with a North Korean nuclear test," according to a document sent to lawmakers on Capitol Hill on Friday by the office of John Negroponte, the director of national intelligence."
While American officials cautioned that they will not know conclusively for several more days whether the North Korean test was a successful explosion of a nuclear device, this announcement moves the Bush Administration closer to the rest of the world, whose governments have already declared that this was, in fact, an atomic blast.
II. As we predicted, this Korean nuclear test immediately set off a political chain reaction which seems to discredit the President and his Grand Old Party -- just in time for the mid-term elections.
Please note that Skull & Bones adept, Senator John Kerry, spoke out against President Bush just about 24 hours after the apparent nuclear test.
NEWS BRIEF: "Democrats Assail Bush's North Korea Policy: Skull & Bones Kerry leads the attack", Associated Press, October 10, 2006
"WASHINGTON (AP) -- Democrats seized on North Korea's brazen act to criticize President Bush's record in confronting the communist regime, contending the administration's focus on Iraq ignored legitimate threats. Democratic Sen. John Kerry, the president's rival in 2004 and a potential 2008 candidate, assailed Bush's policy as a "shocking failure," and said, 'While we've been bogged down in Iraq where there were no weapons of mass destruction, a madman has apparently tested the ultimate weapon of mass destruction'."
This article then states that this nuclear bomb test might actually caujse the Republican's benefit because they could focus on the issue of which party is considered by the electorate to be the toughest on National Security - an issue the Republicans have long owned. However, this tactic could backfire, because this North Korean test occurred on the "President's Watch". Listen to this next segment.
"Seizing on North Korea's actions to argue Republicans are stronger on security than Democrats is riddled with pitfalls and leaves the GOP's standard-bearer - Bush - as well as his rank-and-file vulnerable to criticism. The president long has faced complaints that he has failed to sufficiently address North Korea and the threat has festered on his watch. In the nearly five years since Bush labeled North Korea part of an 'axis of evil' with Iran and Iraq, Kim Jong Il's government has withdrawn from the Nuclear Nonproliferation Treaty, announced it has nuclear weapons, refused to return to six-nation talks and launched seven missiles into the Sea of Japan, including a long-range Taepodong-2. On Sunday, North Korea said it conducted its first-ever nuclear test."
That list of alleged failures on the part of the Bush Administration to properly deal with this situation is quite long. However, I well remember the totally ineffective manner in which Democratic President Clinton tried to "solve" the problem with North Korea's budding nuclear program. We capture this failure in our archived article, posted late October, 2002. Notice that North Korea claimed she possessed nuclear weapons in later October 2002, four full years ago.
"NORTH KOREA ADMITS POSSESSING NUCLEAR WEAPONS! JIMMY CARTER'S ROTTEN DEAL PRODUCES THE PREDICTABLE BAD FRUIT!" -- NEWS1720.
Quoting relevant excerpts from this article:
III. Polls indicated that the Democrats have made significantly large gains on the Republicans since these multiple scandals and foreign policy blunders have come to light.
NEWS BRIEF: "Poll: Dems gain big lead - Voters Shift Towards House Democrats", USA Today, 10/10/2006
"WASHINGTON — A Capitol Hill sex scandal has reinforced public doubts about Republican leadership and pushed Democrats to a huge lead in the race for control of Congress four weeks before Election Day, the latest USA TODAY/Gallup Poll shows. Democrats had a 23-point lead over Republicans in every group of people questioned — likely voters, registered voters and adults — on which party's House candidate would get their vote. That's double the lead Republicans had a month before they seized control of Congress in 1994 ... President Bush's approval rating was 37% in the new poll, down from 44% in a Sept. 15-17 poll. And for the first time since the question was asked in 2002, Democrats did better than Republicans on who would best handle terrorism, 46%-41%."
Did you catch that last statistic? "Democrats did better than Republicans on who would best handle terrorism, 46%-41%." How can this be, since President Bush has enjoyed a lock on that category since 9/11 occurred on his watch. Perhaps the American people are beginning to understand that all these terrorist alerts since 9/11 have been totally bogus (Read our study, NEWS1888), just "Rumors of Wars".
Or, perhaps, the American citizen has finally awakened to the truth about the 9/11 attacks, i.e., that the official government story is completely false and scientifically impossible, and that the government deliberately staged this attack in order to begin to justify turning America into the kind of police state which the Illuminati has planned for decades.
Now, let us return to our featured article, as we learn of interesting individual statistics:
"The plummeting GOP ratings in the poll of 1,007 adults, taken Friday through Sunday, come amid a series of events that have given Democrats ammunition to argue that the country needs a new direction. Those include increased violence in Iraq; a National Intelligence Estimate that belied upbeat administration talk on Iraq; a new Bob Woodward book about internal White House discord about Iraq, and the Sept. 29 resignation of GOP Rep. Mark Foley. He quit hours after ABC News showed him sexually explicit instant messages he allegedly exchanged with a teenage former page.
"Some Democrats call the scandal a tipping point. 'It's the absolute crystallization for people of everything they dislike about Washington and congressional Republicans', Democratic strategist Anita Dunn said."
Now, you can add the fact that President Bush has failed to keep North Korea from gaining nuclear weapons capability, despite five years of diplomatic pressure and verbal threats. Time and time again, President Bush has threatened, only to back down. Only in Iraq and Afghanistan did the President turn his heated rhetoric into invasions.
Now, let us return to this election poll story:
"Government corruption, Iraq and terrorism were the three most important issues. Along with their lead on terrorism, Democrats had a 21-point advantage on corruption and a 17-point advantage on Iraq. A 56%-40% majority said sending troops to Iraq was a mistake — the widest disapproval margin in a year."
Now, let us examine the same issue from another perspective:
NEWS BRIEF: "Zogby Poll: Dems on Top in Major New York Races", Zogby International, 10/10/2006
"Democrats are dominating the races for New York's top leadership posts heading into next month's elections, spurred by widespread discontent about the direction the state is headed ... Nearly two out of three respondents (63%) said they believe the state is on the wrong track ... As three-term incumbent Gov. George Pataki steps down, the office seems poised to return to Democratic hands..."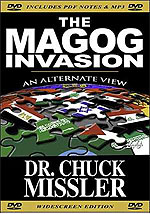 IV. Not surprisingly, North Korea's nuclear test held some critically important ramifications for Iran and her struggle with the United States over her supposed nuclear weapons research project.
NEWS BRIEF: "North Korea's Nuclear Test and Bush's FUBAR Foreign Policy", Heather Wokusch, October 9, 2006
"As had been threatened, North Korea's Kim Jong-Il reportedly conducted an underground nuclear test yesterday, a move which promotes a global nuclear arms race and nullifies non-proliferation agreements ... How ironic that North Korea carried out its nuclear test as an armada of US warships heads to Iran, ostensibly in retaliation for Iran's alleged nuclear-development plan, which US intelligence agencies estimate would take over a decade to implement, if it exists at all. Different countries suffer different consequences for proliferation."
Of all the commentaries I have read since North Korea conducted her test, this one sentence makes a lot of sense. The American carrier group Eisenhower, with all her attendant ships, is steaming toward the Middle East, where the ships will take up position October 21. If you want an excellent example of how misguided President Bush seems to be, this case of having a massive carrier group steaming toward the wrong -- and lesser -- enemy, is most important. Iran denies possessing nuclear weapons and Western Intelligence admits evidence that she does have that capability is scant, but North Korea has just demonstrated nuclear capability; yet, the President has ordered the Eisenhower group to take position off Iran!
This author then notes how ineffective President Bush has been.
"Kim can also rely on the usual US response to his transgressions: harsh words, talk of UN sanctions, and then complete disinterest as fighting in the Middle East takes precedence. Kim Jong-Il knows full well that Bush's record on North Korea has been characterized by bravado and indifference ... So take North Korea's nuclear test personally. It isn't just a danger 'over there' but yet another indication of how the Bush administration's misguided foreign policy is endangering you right at home."
Yes, the discrediting of President Bush is proceeding rapidly. If Democrats really do seize both Houses of Congress, President Bush could be discredited very rapidly, as Democrats would suddenly have access to all the Mass Media outlets in a scope not possible as long as they are the Minority Party.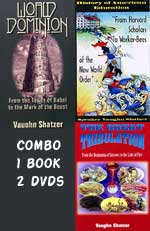 V. Many younger shoppers have been conditioned so much to the benefits of cashless buying and selling that a majority of them favor implantable chips! Conditioning to take the "Mark of the Beast" implantable chip is evidently so far advanced that we are seeing shocking stories like this one!
NEWS BRIEF: "Young shoppers want to pay with chip in skin", Daily Mail, 11 October 2006
"Some customers are willing to have microchip implants as a means of paying in stores ... Teenagers are more open to the idea of having a high-tech shopping experience, the Tomorrow's Shopping World report suggests. Around 8 per cent of 13 to 19-year-olds were open to the idea of microchip implants ... This compared to just 5 per cent and 12 per cent respectively for adults ... Some 7 per cent of people in both age groups were willing to use biometric iris or retina recognition payment systems."
Since the fulfillment of Revelation 13:16-18 (Mark of the Beast) absolutely depends upon a cashless economy, this next statistic is most interesting:
"The report says 39 per cent of teenage respondents and 30 per cent of adults said they would still be using cash in 10 year's time."
Cutting Edge posted a series of articles about two years ago about the only kind of implantable chip for which the Federal Government is providing funding. Many people today believe that "Digital Angel" implantable chip is the future Mark of the Beast, but its capabilities are dwarfed by the government implantable chip, called "M.M.E.A: MULTIPLE MICRO ELECTRODE ARRAY".
Please take the time to examine these five articles, for they are more important today than when we posted them two years ago.
NEWS1875 -- "D.A.R.P.A. IS FUNDING AN IMPLANTABLE CHIP FAR MORE ADVANCED THAN"DIGITAL ANGEL"! M.M.E.A. - MULTIPLE MICRO ELECTRODE ARRAY IS SO ADVANCED IT CAN FULFILL REV 13:16-18! Part 1 of 5
NEWS1875b - "D.A.R.P.A. IS FUNDING AN IMPLANTABLE CHIP FAR MORE ADVANCED THAN"DIGITAL ANGEL"! M.M.E.A. - MULTIPLE MICRO ELECTRODE ARRAY - Part 2 of 5
NEWS1875c -- "M.M.E.A. - MULTIPLE MICRO ELECTRODE ARRAY IS SEEN BY OCCULTISTS AS "TRANSCENDENCE", A MEANS BY WHICH MANKIND SHALL MAKE THAT "PARADIGM JUMP" IN CONSCIOUSNESS TO BECOME GOD!" - Part 3 of 5
NEWS1875d -- "M.M.E.A. - MULTIPLE MICRO ELECTRODE ARRAY IMPLANTABLE CHIP -- IS IT JUST ANOTHER "SATANIC INSERT" WHICH HAVE BEEN USED BY COVENS FOR OVER 4,000 YEARS?" - Part 4 of 5
NEWS1875e -- "M.M.E.A. - MULTIPLE MICRO ELECTRODE ARRAY IMPLANTABLE CHIP: BUYING AND SELLING IS EASIER THAN YOU MIGHT THINK!" -- Part 5 of 5
With news stories such as these conditioning the people to take an implantable chip, you must realize how close mankind is to the appearance of Antichrist, as he strides through the planned World War III. Events in Iraq, Iran, Israel, North Korea, and China accompany stories like this one, virtually shouting to anyone who has an ear to hear that the End of the Age is speeding by quickly.
Are you listening with your "spiritual ears"?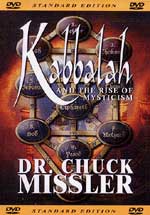 VI. Prominent CFR leader, James Baker, Former Secretary of State under President George Bush, (Sr.), is suddenly leading a "fact-finding" tour of Iraq in order to draw up a list of foreign policy changes which the Bush Administration might take to win this war.
Since the CFR has been so vocal against President Bush for his handling of the North Korean and Middle East policies, we should not be too surprised to learn that one of their major leaders, James Baker, is now in Iraq, formulating "foreign policy changes" which President Bush needs to implement immediately.
Notice that Baker makes some of the same points against President Bush's policy as did other CFR leaders in the past -- as we reported in the October 7, 2006, newsletter!
We must watch this development closely, for this may represent the plan by which Bush withdraws from Iraq. Now, let us review this story.
NEWS BRIEF: "CFR's Baker hints at change in Iraq policy", International Herald Tribune, October 9, 2006
"James Baker, the Republican co-chairman of a bipartisan panel that is reassessing Iraq strategy for President George W. Bush, said he expected the panel to depart from Bush's repeated calls to 'stay the course', and suggested that the White House enter direct talks with countries it has so far kept at arm's length, including Iran and Syria."

" 'I believe in talking to your enemies', he said Sunday in an interview on ABC television, noting that he made 15 trips to Damascus while serving Bush's father as secretary of state ... 'You don't give away anything, but in my view, it's not appeasement to talk to your enemies'."
One of the major complaints of the CFR is that the current President Bush is inviting disaster by refusing to talk directly to Iran and North Korea, relying instead on a six-party negotiating team in each instance! Did you realize that President Bush has formed a six-party team from six different nations, in order to try to negotiate with both Iran and North Korea? In other words, Bush has two six-party teams in place, one to negotiate with North Korea and one to deal with Iran. If he forms one more six-party negotiating team, we would have a "666" in play.
In both instances, those six-party talks have proven fruitless.
"Bush had refused to deal with Iran until last spring, when he declared that the United States would join negotiations with the country if it suspended enriching nuclear fuel. Iran has declined. Contacts with both Syria and North Korea have also been sharply limited ... Baker's 'Iraq Study Group', created last March with the encouragement of some members of Congress to come up with new ideas on Iraq strategy, has already talked to some representatives of Iran and Syria about Iraq's future ... According to White House officials and commission members, Baker has been talking to Bush and his national security adviser, Stephen Hadley, on a regular basis. Those colleagues said he was unlikely to issue suggestions that the president had not tacitly approved in advance."
We totally agree! Baker's group was formed to take pressure off President Bush by appearing to be independent. Therefore, when they accept Bush's fundamental policies, they will give powerful support for his policies. Already, Baker has agreed with the President on the following factors:
1) America should not rapidly withdraw from Iraq;
2) Iraq should be held together as a single nation, not split apart into three factions
This next segment demonstrates just how much of a farce this Baker committee is likely to be:
"According to White House officials and commission members, Baker has been talking to Bush and his national security adviser, Stephen Hadley, on a regular basis. Those colleagues said he was unlikely to issue suggestions that the president had not tacitly approved in advance. 'He's a very loyal Republican, and you won't see him go against Bush', said one colleague of Baker, who asked not to be identified because the study group is keeping a low profile before it formally issues any recommendations ... At 76, Baker still enjoys a reputation as one of Washington's craftiest bureaucratic operators and as a trusted adviser to the Bush family..."
The only way in which this Baker committee will issue any recommendations which might prove embarrassing to the current President Bush is if this committee is part of the plan to discredit the President. Otherwise, their conclusions will likely mirror the President's on all major issues, and will differ only on the minor details.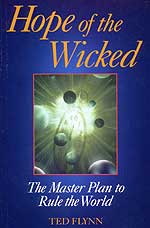 VII. A British research company has issued a shocking new report: over 665,000 Iraqi civilians have died since the war began!
NEWS BRIEF: "Shocking Claim: Study: 655,000 Iraqis Died Due to War", Breitbart News, October 10, 2006
"A controversial new study contends nearly 655,000 Iraqis have died because of the war, suggesting a far higher death toll than other estimates. The timing of the survey's release, just a few weeks before the U.S. congressional elections, led one expert to call it 'politics' ... researchers attempt to calculate how many more Iraqis have died since March 2003 than one would expect without the war. Their conclusion, based on interviews of households and not a body count, is that about 600,000 died from violence, mostly gunfire. They also found a small increase in deaths from other causes like heart disease and cancer."
"Speaking of the new study, Burnham said the estimate was much higher than others because it was derived from a house-to-house survey rather than approaches that depend on body counts or media reports ... survey participants attributed about 31 percent of violent deaths to coalition forces .... The major funder of the new study was the Massachusetts Institute of Technology (M.I.T.)
Few institutions carry a heavier weight of credibility than M.I.T. While others sought to minimize the numbers of dead, and while still others are crying "Politics" because the study was released just prior to the Mid-Term Elections, the fact that the study was funded by such a prestigious organization as M.I.T. carries a great deal of respect.
We at Cutting Edge place a great deal of credibility in this number, because we have been following the war action on a daily basis through our Daily News Updates since the invasion began on March 20, 2003. We have taken note of the following actions which our forces have been carrying out which seem guaranteed to produce high levels of civilian deaths:
1) Firing regularly on civilian vehicles passing through checkpoints;
2) Spraying civilian areas with massive firepower during battles for such cities as Fallujah;
3) We revealed that many American soldiers considered Iraqi civilians as less than human, making a holocaust inevitable;
4) We remember the study conducted by a British think tank and released at the end of 2004, just two years ago. The horrifying conclusion of that study was that Coalition Forces had killed over 100,000 civilians since the war had begun! Let us revisit that report:
NEWS BRIEF: "100,000 Iraqi civilians dead, says study", The Guardian (London), Friday October 29, 2004
"About 100,000 Iraqi civilians - half of them women and children - have died in Iraq since the invasion, mostly as a result of airstrikes by coalition forces, according to the first reliable study of the death toll from Iraqi and US public health experts. The study, which was carried out in 33 randomly-chosen neighbourhoods of Iraq representative of the entire population, shows that violence is now the leading cause of death in Iraq ... Last night the Lancet medical journal fast-tracked the survey to publication on its website after rapid, but extensive peer review and editing because, said Lancet editor Richard Horton, "of its importance to the evolving security situation in Iraq".
"The research was led by Les Roberts of the Johns Hopkins Bloomberg School of Public Health in Baltimore."
Now, this new study by M.I.T. has, in effect, updated that study of two years ago, showing that the murder of civilians in Iraq has exponentially increased, to a total of 655,000 even though Bush Administration officials continue to paint the entire war in more rosy hue.
Further, this incredible number of 655,000 civilian deaths does not take into account the millions who are dying because of our massive use of Depleted Uranium munitions (Read NEWS1927, "IRAQI CHILDREN UNDER FAR WORSE CONDITIONS THAN UNDER SADDAM! DEPLETED URANIUM SICKENING THE POPULATION!!")
One young American Marine uttered an incredible statement in this article: "... a former Marine Corps Drill Instructor revealed that the people of Iraq are starting to become aware of the death sentence which has been pronounced upon them by our Depleted Uranium munitions!
For even more information about Depleted Uranium Munitions, click on this title to read articles, see books and videos which explain this situation much more clearly than space allows us to do so here.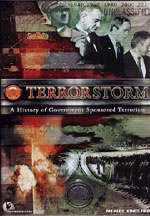 "Terror Storm" DVD - Proof That Governments Carry Out "Terrorist Attacks"
VIII. Iraq's Parliament took the step toward officially breaking up the nation into three regions, a coveted goal by the Bush Administration before the invasion ever began! (Hear this revelation in the new DVD, "Terror Storm: A History of Government-Sponsored Terrorism")
NEWS BRIEF: "Iraq passes federalism law - Controversial law allowing the formation of federal regions in Iraq, Gulf News, 10/12/2006
"Baghdad: The Shiite-dominated parliament yesterday passed a controversial law allowing the formation of federal regions in Iraq ... The federalism law sets up a system for allowing provinces to join together into autonomous regions that would hold considerable self-rule powers, a right given to them under the constitution adopted last year in a national referendum. Some Shiites want to create an autonomous zone in their heartland in the south, much like the self-ruling Kurdish region in northern Iraq.
'This is the beginning of the plan to divide Iraq', said Adnan Al Dulaimi, leader of the Sunni National Accordance Front, which boycotted the vote along with Moqtada Al Sadr's party and the Shiite Fadila party."
The "Terror Storm DVD" reveals that the plan was to divide Iraq into three regions, a plan developed well before the invasion began. That plan is now becoming "reality on the ground". We took note of this reality and invite you to read a couple of Headline News articles.
NEWS2150 -- "Iraq Now Splitting Into Three Nations -- Is Bible Prophecy Being Fulfilled!?"If the Kurds (Ancient Medes) continue to establish their own government in northern Iraq, the horrific judgments found in Isaiah 13 may be developing! Prophecy seems to be developing, in your Daily News. Have you noticed?
Perhaps it is time to review our original article as to how prophecy might be fulfilled in this Iraq War. We posted these articles in the early days of the Iraq War, before Coalition Forces walked into Baghdad. You will be amazed how thoroughly the Iraq War -- now 3 1/2 years old -- seems to be fulfilling this ancient prophecy and seem to be fulfilling the obsession occultists have with their "sacred numbers"!
NEWS1788 -- "U.S. LED FORCES LAUNCH MILITARY DASH TO 33RD NORTHERN PARALLEL -- BAGHDAD, IRAQ!"
NEWS1789 -- "EVENTS CONTINUE TO OCCUR "BY THE NUMBERS" -- OCCULT NUMBERS -- AS US LAUNCHES WAR AGAINST BAGHDAD "
---------- Articles Posted ----------
* "North Korea Successfully Conducts Underground Nuclear Test, Proving She Does Have Nuclear Warhead Capability"
Cutting Edge teaching since 1996 is now confirmed by this public test! Test demonstrates that this part of the Plan is still on schedule and that the world is "toward the end of the Period"
New World Order Plan: "THE SCRIPT HAS NOW BEEN WRITTEN" ... A hair-raising nuclear confrontation in Korea may, towards the end of the period, threaten man's very survival." [Peter Lemesurier, "The Armageddon Script", p. 223]
http://www.cuttingedge.org/news/n2161.cfm
* "SUPPORTING MISSIONARIES: "Thou Shalt Not Muzzle The Ox That Treadeth Out The Corn" 1 Tim. 5:18 (KJV)
http://www.cuttingedge.org/articles/p264.htm
* "Warning! "The World Can't Wait" Protest Movement Is A Communist Front Organization!"
October 5, "The World Can't Wait" organization is staging mass protests in about 150 countries worldwide, demanding that President Bush be driven from office. A Cutting Edge subscriber called in, asking us to get involved, to urge our readers to participate. However, when we looked into this organization, we realized that the leadership is Leftist, Pro-Choice, Feminist, and a front organization for the Revolutionary Communist Party (RCP)!
Obviously, no discerning person should participate in this rally, or in any rally held by "The World Can't Wait".!
http://www.cuttingedge.org/news/n2160.cfm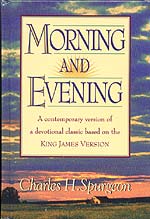 --------Concluding Inspiration ---------------"I will cut off them that worship and that swear by the Lord, AND that (also) swear by Malcham." Zephaniah 1:5 (Emphasis added)
Such persons thought themselves safe because they were with both parties: they went with the followers of Jehovah, and bowed at the same time to Malcham. But duplicity is abominable with God, and hypocrisy His soul hateth. The idolater who distinctly gives himself to his false god, has one sin less than he who brings his polluted and detestable sacrifice unto the temple of the Lord, while his heart is with the world and the sins thereof. To hold with the hare and run with the hounds, is a dastard's policy. In the common matters of daily life, a double- minded man is despised, but in religion he is loathsome to the last degree. The penalty pronounced in the verse before us is terrible, but it is well deserved; for how should divine justice spare the sinner, who knows the right, approves it, and professes to follow it, and all the while loves the evil, and gives it dominion in his heart?
My soul, search thyself this morning, and see whether thou art guilty of double-dealing. Thou professest to be a follower of Jesus--dost thou truly love Him? Is thy heart right with God? Art thou of the family of old Father Honest, or art thou a relative of Mr. By-ends? A name to live is of little value if I be indeed dead in trespasses and sins. To have one foot on the land of truth, and another on the sea of falsehood, will involve a terrible fall and a total ruin. Christ will be all or nothing. God fills the whole universe, and hence there is no room for another god; if, then, He reigns in my heart, there will be no space for another reigning power. Do I rest alone on Jesus crucified, and live alone for Him? Is it my desire to do so? Is my heart set upon so doing? If so, blessed be the mighty grace which has led me to salvation; and if not so, O Lord, pardon my sad offence, and unite my heart to fear Thy name.
(C.H. Spurgeon, "Morning and Evening Devotions")
---
May Jesus Richly Bless You,
David Bay, Director
866-909-2850 Toll Free Customer Service - Order Line
803-356-2850 Toll Free Customer Service - Order Line
803-356-2860 Fax