Award-Winning Documentary
VOLUME 2 -- "Riddles In Stone: The Secret Architecture of Washington, D.C."
PROGRESS UPDATE
Executive Producer, Chris Pinto, continues to make excellent progress on putting VOLUME 2 -- "Riddles In Stone: The Secret Architecture of Washington, D.C." together. As we have reported earlier, Mr. Pinto has completed an initial Trailer which has drawn positive and interesting comments, and he has already finished the beginning and the end. Additionally, he is working on animation which will add a great deal of interest and color to this documentary, much as such animation added to the strength of Volume I, "The New Atlantis".
We have also obtained some very exciting original document copies from the Library of Congress which shall add greatly to the historical debate as to which agenda the Founding Fathers were really following when they founded this government and planned its Capitol City. Some of these original documents shall both enlighten and shock you, for they reveal facts which are completely different from historical wisdom and what passes for history in today's school systems -- public, private, Christian, and Homeschooling.
The power of the material which shall comprise this video is much, much stronger than in Volume I. If you enjoyed Volume I, you will truly love Volume II. Remember, we are offering a sale -- a Pre-Publication Sale -- if you preorder. You save $5.00 and we gain the monies we need to bring this second video to market on time.
For all pertinent information concerning this Pre-Publication Sale, click on this hotlink now.
---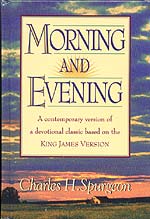 --------- Inspiration For the Week-------"As ye have received Christ Jesus the Lord." Colossians 2:6
The life of faith is represented as receiving-- an act which implies the very opposite of anything like merit. It is simply the acceptance of a gift. As the earth drinks in the rain, as the sea receives the streams, as night accepts light from the stars, so we, giving nothing, partake freely of the grace of God. The saints are not, by nature, wells, or streams, they are but cisterns into which the living water flows; they are empty vessels into which God pours His salvation. The idea of receiving implies a sense of realization, making the matter a reality. One cannot very well receive a shadow; we receive that which is substantial: so is it in the life of faith, Christ becomes real to us. While we are without faith, Jesus is a mere name to us--a person who lived a long while ago, so long ago that His life is only a history to us now! By an act of faith Jesus becomes a real person in the consciousness of our heart. But receiving also means grasping or getting possession of. The thing which I receive becomes my own: I appropriate to myself that which is given. When I receive Jesus, He becomes my Saviour, so mine that neither life nor death shall be able to rob me of Him. All this is to receive Christ--to take Him as God's free gift; to realize Him in my heart, and to appropriate Him as mine.

Salvation may be described as the blind receiving sight, the deaf receiving hearing, the dead receiving life; but we have not only received these blessings, we have received CHRIST JESUS Himself. It is true that He gave us life from the dead. He gave us pardon of sin; He gave us imputed righteousness. These are all precious things, but we are not content with them; we have received Christ Himself. The Son of God has been poured into us, and we have received Him, and appropriated Him.
What a heartful Jesus must be, for heaven itself cannot contain Him!
(C.H. Spurgeon, "Morning and Evening Devotions")
---------- This Weeks Hot News ----------
The campaign to discredit President Bush is moving into a climactic phase just weeks before the election. The script seems to be calling for a whole lot of embarrassing events to hit the President -- one after the other -- so as to provide the scenario for political pundits to be able to convince the people as to why the Republicans lost Congress (if that turns out to be the plan).
Cutting Edge first raised the issue of a deliberate plan to discredit Bush, back on February, 2004. While we have written much on this subject, our key article is NEWS1929, "CAMPAIGN TO DISCREDIT PRESIDENT BUSH SEEMS MOVING INTO HIGHER GEAR".
Now, let us examine some very interesting stories which serve to thoroughly discredit the President at this critical time.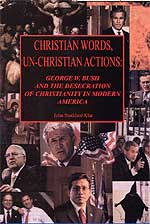 "Christian Words - Unchristian Actions"
I. President Bush is said to have purchased nearly 100,000 acres of ranch property in Paraguay -- one of the few countries in the world which has promised not to prosecute American troops or officials on War Crimes charges!
NEWS BRIEF: ""Bush Buys Land in Northern Paraguay", Prensa Latina, Latin American News Agency, October 13, 2006
"Buenos Aires, Oct 13 (Prensa Latina) An Argentine official regarded the intention of the George W. Bush family to settle on the Acuifero Guarani (Paraguay) as surprising, besides being a bad signal for the governments of the region. Luis D Elia, undersecretary for the Social Habitat in the Argentine Federal Planning Ministry, issued a memo partially reproduced by digital INFOBAE.com, in which he spoke of the purchase by Bush of a 98,842-acre farm in northern Paraguay, between Brazil and Bolivia. The news circulated Thursday in non-official sources in Asuncion, Paraguay.."
Another news story provides more information.
NEWS BRIEF: ""Escape to Paraguay? Rumors of Bush Land Deal ", Political Cortex, 10/16/12006
"At least two sources, including Upsidedownworld and Prensa Latina, report rumors of a Bush family purchase of land in northern Paraguay.
"Upsidedownworld writes: "The Governor of Alto Paraguay, Erasmo Rodríguez Acosta has admitted to hearing that George Bush Sr. owns land in the Chaco region of Paraguay, in Paso de Patria. Acosta says that rumor has it that Bush owns near to 70 thousand hectares (173,000 acres) as part of an ecological reserve and/or ranch. However, the governor said he had no documents to prove the rumor."
"Prensa Latina, writing on October 13, gives a similar story but names George W. Bush rather than his father: An Argentine official regarded the intention of the George W. Bush family to settle on the Acuifero Guarani (Paraguay) as surprising, besides being a bad signal for the governments of the region...Luis D Elia, undersecretary for the Social Habitat in the Argentine Federal Planning Ministry, issued a memo partially reproduced by digital INFOBAE.com, in which he spoke of the purchase by Bush of a 98,842-acre farm in northern Paraguay, between Brazil and Bolivia."
Now, why would President Bush buy almost 100,000 acres of ranch land in Paraguay? Conventional Wisdom has no answer for this riddle. However, once you understand the next short news segment, matters begin to clear up.
NEWS BRIEF: "Top 25 Censored Stories of 2007: #25 - US Military in Paraguay Threatens Region", Project Censored
"Five hundred U.S. troops arrived in Paraguay with planes, weapons, and ammunition in July 2005, shortly after the Paraguayan Senate granted U.S. troops immunity from national and International Criminal Court (ICC) jurisdiction."
President Bush has always been very mindful of the possibility of being tried one day for War Crimes, so it makes sense that he might be planning to move to one of the few countries in the world which has already provided for legal protection against International War Crimes. Do you remember that the President waited to launch his attack on Iraq until he had obtained a War Crimes exemption from the International Court?
Writing in NEWS1933, we reported on the effort of the Bush Administration to gain immunity from the World Court in 2002.
NEWS BRIEF: "US demands total impunity on war crimes: Ultimatum to Europe in advance of Iraq war", World Socialist Web Site, 12 October 2002
"With the Bush administration gearing up for a 'preemptive' war against Iraq, Washington this week dispatched a senior US diplomat, Marisa Lino, to Europe to demand that the governments of the European Union (EU) agree to a blanket exemption of all US citizens from the jurisdiction of the newly formed International Criminal Court ... it is insisting that governments around the world sign bilateral treaties agreeing not to turn over any American citizens in the event that they are indicted by prosecutors at the court. With the more impoverished and former colonial countries, Washington has threatened to cut off aid unless agreements are signed."
In early 2003, Bush got his one-year total exemption from War Crimes for himself, for his military commanders, and for his soldiers, just in time for him to launch his war on March 20, 2003. Now that the truth of Depleted Uranium Munitions and of 655,000 Iraqi civilians being killed is beginning to unfold in the public eye, we can see why our President was so anxious about his potential criminal liability before the International Criminal Court!
Another news outlet provides even more information about President Bush's concerted efforts to gain immunity from War Crimes, before the first American soldier attacked over Iraq's border.
NEWS BRIEF: "Lessons in Justice: Bush's European Nightmare", Scoop News, 15 October 2002
"Clearly the Bush Administration has been issued legal advice that a pre-emptive strike against Iraq at this time would contravene international law and conventions protecting human rights. Could George Bush be tried for war crimes? Yes. The recently established International Criminal Court is a headache that will not leave Bush. And over this past two weeks, the American President has directed diplomats to hammer out a deal - demand from the Europeans who preside over the court - the total exemption 'for all Americans' from ever being tried. If Bush is successful 'The American People', United States soldiers, politicians, and the President, will be exempt from being tried for war crimes, international crimes, and crimes against humanity ... the ICC specifically was set up to bring individuals to justice, including heads of state, presidents like Slobadan Milosevic, for crimes against humanity. Should global discord mount against the US post a new Iraq-US war, the President himself, Colin Powell and a host of others potentially could stand trial for war crimes resulting from the Administration's pre-emptive strike policy.
"Clearly in war, the United States and its peoples are not immune from committing war crimes. The current Bush Administration simply refuses to be tried for them ... But the International Criminal Court would by-pass a nation's identity and seek to identify, arrest, hold in custody, and try alleged criminals – it has the authority to enforce it. The Whitehouse's spokesperson Ari Fleischer admitted to journalists in July that the ICC already has the power to do so." (Emphasis added)
Almost two years later, President Bush tried to get an extension of this War Crimes immunity.
NEWS BRIEF: "US wants another UN exemption from war crimes law", By Thalif Deen, Inter Press Service, 24 May 2004
""UNITED NATIONS—The United States is pushing for a new UN Security Council resolution aimed at exempting its troops from prosecution for war crimes when they serve in any UN peacekeeping operations. If granted, the request would renew an exception first permitted in 2000 and grudgingly repeated by the world body in 2003. It comes as the international community is outraged at abuse, including torture, committed by US soldiers and other personnel against prisoners in a jail in occupied Iraq ...."
The world body refused to grant the Bush Administration another exemption from War Crimes.
Certainly, the Bush Administration has much to fear from a trial in the International Court:
1) Use of Depleted Uranium Munitions which is killing entire populations throughout the whole Middle East -- Depleted Uranium Section
2) Use of Depleted Uranium Munitions which is killing most American soldiers who have fought in Iraq -- "Beyond Treason DVD: The Battlefield Disaster Created by Depleted Uranium, Toxic Vaccinations, plus Chemical and Biological Agents"
3) Killing up to 655,000 Iraqi citizens by the Coalition Force fighting machine
4) Invading a sovereign country without provocation and commencing to murder and rape its people
5) Sexual humiliations and intense torture of prisoners at Abu Ghraib and elsewhere throughout Iraq and Afghanistan
Doubtless you can think of more grounds upon which President Bush could be tried for War Crimes. If this midterm election results in Democrats gaining control over Congress, you just might see a concerted effort to impeach President Bush. Does the script which Bush is acting out call for his impeachment? If it does, you might see a reenactment of the President Nixon impeachment trial, where the President resigns after the House of Representatives votes to turn the matter over to the Senate.
Is this the reason President Bush has suddenly bought a 100,000-acre ranch in Paraguay -- one country which would protect George W. Bush and any of his civilian and military officials whom the International Court seeks to try?
And, if Bush resigns, will he fly to Paraguay, to escape prosecution by the World Court? After all, he would be simply a private citizen after his resignation, and very vulnerable to being tried by the World Court. We can only wait to see how matters turn out, but next year could be most interesting..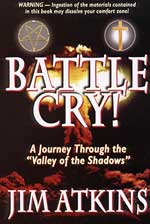 II. Let us now examine some of the individual issues which have broken recently which embarrass the President and which are seen by Conventional Wisdom to reduce the chances the Republican Party has to retain control of Congress.
A. The exploding gay sex scandal of Representative Foley (R-Fla) with a teen page boy.
NEWS BRIEF: "Novak foresees Democrats winning 20 seats in Congress: Every event is being sucked down by 'Foley Affair' ", Human Events, Week of October 18, 2006
"The recent approval of military tribunal legislation, port security, and border security are now empty events that lack the punch so badly needed for a GOP fourth quarter comeback. Everything has been sucked down by the Foley affair. With hopes of the late comeback faded, the Republican strategy has changed from that of a quarterback on a fourth-quarter come-from-behind mission to that of an overwhelmed emergency medical technician performing triage on several dying patients. The only thought now is to minimize losses by plugging whatever holes can be plugged. Late decisions have to be made about who lives and who dies. The GOP has to decide where it can win, and it cannot afford to waste time or resources on those who cannot be saved. At this point, the best indication of how races are going is where the money is being spent.
"If the election were held today, Democrats would gain control of the House of Representatives. Republicans -20, Democrats +20 "
NEWS BRIEF: "Approval of Republicans at record low", Reuters News, October 18, 2006
"WASHINGTON (Reuters) - With congressional elections less than three weeks away, the Republican party's approval ratings are at an all-time low, with approval of the Republican-led Congress at its lowest point in 14 years ... Forty-seven percent of respondents said they were less in favor of keeping Republicans in control of Congress, compared to 14 percent who were more in favor ... Only 16 percent of respondents approve of the job Congress is doing, the lowest level since 1992.
"NBC said the poll indicates people have been paying attention to the issues they are hearing about -- from Iraq and Bob Woodward's new book on the Bush administration's handling of the war to the unfolding scandal over former Florida Rep. Mark Foley's e-mail messages to teenage congressional aides."
B. Evangelical Christians were taken aback by a new book published on October 16, which shows that President Bush and his White House officials were privately scornful of Born Again Christians; even as their propaganda machine was cranking out stories that Bush was Born Again and supportive of the Christian agenda.
To understand that this book is politically motivated and is aimed right at the mid-term election, you only have to look at the publication date of October 16, just weeks away from the election.
NEWS BRIEF: ""Evangelicals Starting To Smell The Rat", Raiders News Network, October 17, 2006
"With the recent revelations that Bush aides mocked members of their Christian base, it has become increasingly clear to many evangelicals that their alliance with the Republicans is not paying off ... Though not on any ballot, the question voters will be answering is: Has the religious right peaked? Barring some miracle, it has. I am just back from a two-day visit to Regent University, founded by the evangelist Pat Robertson, a key figure in the religious right. "What you need to understand," a Robertson supporter told me, "is that Pat opposed the war in Iraq from the start." I responded that according to the Lancet, some 600,000 Iraqis have died since the war began. If Robertson had publicly opposed the war, I told them, his influential voice might have spared those lives. "But," one of them answered back, "Pat is a Republican who would not openly oppose the president."
"And there, I submit, is why the religious right is in trouble ... For some of the most visible leaders in the religious right, politics trumps religion every time ... Historically, evangelicals believed that religion and politics should be separate: one was holy, the other Satan's domain. But they put those convictions aside in the hopes that the Republican Party would change America's moral climate. It has not, and they are not happy."
Cutting Edge has long pointed out that Religious Right party leaders who had a secret agenda to deliver a naive Christian voting bloc to the Republican Party began working in 1976 with "The Moral Majority" to woo and to deceive. In campaign after campaign, Christian voters were promised grandiose advancements of their agenda in government if they would only vote Republican -- but once the election was over, the elected Republicans effectively ignored their promises and actually worked to advance the encroaching immorality throughout our society.
We have posted a revealing article which demonstrates how certain Christian leaders were set in place by Illuminati money. Please take a few moments to read our archived article, NEWS1818, "HAS REV. SUN MYUNG MOON PURCHASED THE TOP RIGHT-WING EVANGELISTIC LEADERSHIP LOCK-STOCK-BARREL?"
Once you understand exactly how the Conservative Christian movement has been railroaded, you will be in much better condition to understand the totality of the disaster facing the Religious Right today.
"It is precisely because conservative evangelicals pay more attention to issues involving sexuality than they do to economics or foreign policy that the Foley affair has become so important. It has become increasingly clear to many evangelicals that their alliance with the Republicans is not paying off ... David Kuo, former deputy director of the White House Office of Faith-Based and Community Initiatives, has just come out with a book, 'Tempting Faith: An Inside Story of Political Seduction', showing what suckers conservative voters have been; in private, he writes, Republicans in the Bush administration wanted their votes and had no interest in leading a new Great Awakening. The fact that a key Republican in Congress was gay, involved himself in the lives of teenagers, and, despite some knowledge of these things, was allowed to continue in office by Republican leaders, has now made clear to even larger numbers of evangelicals how little the administration they loved so much returns their passion."
This secular author then finishes on a note with which we totally agree.
"Americans love God and hate politics. If the people who presume to speak for God, like Pat Robertson, are political activists in religious garb, why become involved with something you hate, especially if it corrupts what you love?"
Chalk the publishing of David Kuo's book up to pure politics, even though it reveals much truth about Bush's Faith-Based program-- a truth which Cutting Edge has been warning since early-2001. Please read our archived article: NEWS1465, "PRESIDENT BUSH'S PLAN TO DOLE OUT FEDERAL MONEY TO FAITH-BASED MINISTRIES IS A TROJAN HORSE THREAT TO WEAKEN AND DESTROY TRUE CHURCHES!"
C. The political Rumor Mill is throbbing with stories that President Bush is about to be embarrassed by a pre-election story that casualties in Iraq are far greater than the government has reported. In other words, The Pentagon and the Bush Administration are going to be shown to be covering up a major story.
We were told last week that the numbers of Iraqi civilians is not 30,000 as the Bush Administration insists, but 655,000!
NEWS BRIEF: "Death toll of 655,000 people calculation method 'correct", By Tom Clifford, Assistant Editor, International, Gulf News, 10/19/2006
"The author of a report that put the Iraqi post-invasion death toll at 655,00 has told Gulf News that the method of calculation was "tried and trusted'' and despite criticism from President George W. Bush was even used by the US government. 'We're very confident with the findings', Professor Gilbert Burnham from Johns Hopkins Bloomberg School of Public Health in Baltimore, Maryland, said. 'This method has been around. It's a tried and trusted system. The US government has used it to find out such things as how many people take sufficient vitamin A and other statistics. It has also been used in conflict zones such as Serbia and Kosovo.''
If stories break that say that American casualties are being under-reported, President Bush and Defense Secretary Rumsfeld could really take a hard blow to the political chin. I really miss Colonel David Hackworth since he died last year. His voice was the only military voice speaking up and making a difference. Just before he died, Colonel Hackworth reported that American soldier casualties were far higher than reported. We report on this sad fact in our Newsletter, December 18, 2004, Paragraph II.
Quoting pertinent excerpts:
NEWS BRIEF: "Uncle Sam Wants Your Kids – Now!", by Colonel David H. Hackworth, Soldiers For Truth (SFTT.ORG), 12-06-2004
"We'll soon have 150,000 U.S. troops stuck in the ever-expanding Iraqi quagmire, a number that will probably grow even larger before Iraq holds elections presently scheduled for the end of January '05 ... Meanwhile, the insurgents continue cutting our supply lines and whacking our fighting platoons and supporters, who fight daily as soldiers and Marines fall to enemy shots, sickness or accidents. Empty platoons lose fights, so these casualties have to be replaced ASAP. Since this tragic war kicked off in March, 2003, the United States has evacuated an estimated 50,000 KIA, WIA and non-battle casualties from Iraq back to the States – leaving 50,000 slots that have had to be filled."
We have always believed that most of these "non-battle casualties" were Depleted Uranium deaths.
Should this figure of 50,000 Killed In Action, Wounded In Action and "non-battle casualties" ever be reported in mainline news, the President's Men could really be set up for a political fall.
III. As we get closer to election, let us review the facts that the Illuminati tightly controls the election process, and that the only way in which Democrats can win is if the scenario calls for them to win!
NEWS BRIEF: "E-Voting Machines Are Ripe For Fraud and Can Lead To Stealing Elections! Former Bush -appointed chair of US Election Assistance Commission, Scoop News, 19 October 2006
"Rev. DeForest Soaries ... was appointed by George W. Bush as the first chair of the commission created by the federal Help America Vote Act (HAVA) in the wake of the 2000 Presidential Election Debacle. In the interview, available here for the first time, Soaries excoriates both Congress and the White House, referring to their dedication to reforming American election issues as "a charade" and "a travesty," and says the system now in place is "ripe for stealing elections and for fraud."
"The explosive comments are the latest evidence highlighting serious deficiencies in the federal body, created by HAVA for oversight of elections systems, including new electronic voting devices, and standards for the use and security of those systems ... 'Someone has got to be able to say, no one in America should use machine 'A' ever again', he says, in reference to the EAC's failure to decertify electronic voting systems even after they have been proven to be easily vulnerable to hackers and tampering ... Where Soaries was disappointed at the lack of interest by officials for true reform by the EAC during his tenure, his predecessor appears to have been using the post as an arm of the White House to continue its manipulation and perversion of the American electoral system ... there's an erosion of voting rights implicit in our inability to trust the technology that we use and if we were another country being analyzed by America, we would conclude that this country is ripe for stealing elections and for fraud."
Another editorial highlights the reality that our electronic votes are exceedingly vulnerable to being manipulated, with no one ever the wiser. Notice how the very title pokes fun at Evangelical Christians, almost accusing us of planning to steal the victory for the Republicans.
NEWS BRIEF: "A Loaves & Fishes/Holy Ghost Victory For The GOP In November?", The Free Press, October 17, 2006
"The polls all point to a Democratic sweep in November. The news pours in about pedophile Republicans and Team Bush contempt for their fundamentalist bedmates. Iraq implodes. Deficits soar. Katrina lingers. Scandal is everywhere ... None of it dampens the Democrats' euphoria. They think they are about to win. In conventional terms, they should. But think again. Please."
"It will take just two Biblical fixes for the GOP to keep the Congress ... a loaves and fishes vote count, a Holy Ghost turnout. We coined the phrase 'loaves and fishes vote count' to describe the tally in Gahanna, Ohio, 2004. This infamous precinct in suburban Columbus registered 4258 votes for George W. Bush where just 638 people voted. The blessed event occurred at a fundamentalist church run by a close ally of the Reverend Jerry Falwell. These numbers were later 'corrected'. But they reflect a much larger reality: the 2004 election was stolen .... "
"... we've unearthed an unholy arsenal by which that election was stolen .... outright intimidation, wrongful elimination of registered voters, theft, selective deployment of (often faulty) voting machines, absentee ballots without Kerry's name on them, absentee ballots pre-punched for Bush, absentee ballots never mailed, touch screens that lit up for Bush when Kerry was chosen, lines for black voters five hours long while white voters a mile away voted in fifteen minutes, tens of thousands of provisional ballots pitched summarily in the trash ... Hispanic precincts with no Spanish-speaking poll workers, deliberate misinformation on official web sites…"
"Which is brings us to the Holy Ghost turnout. As Robert F. Kennedy, Jr., has reported in Rolling Stone Magazine, in Georgia 2002, U.S. Senate incumbent Max Cleland went into Election Day with a very substantial lead in the polls. He proceeded to allegedly lose by a substantial margin. Church-state operatives like Ralph Reed attributed this astonishing turn-around to an alleged last-minute mass turnout of evangelical voters. Similar things were said about Florida and Ohio 2004."
"But it never happened. There are no visual reports or other reliable indicators of extraordinary lines or massive late-in-the-day crowds at the polls. Throughout all those election days, it was every bit as quick and easy to vote in rural precincts that gave Bush his miraculous victory as it was impossible to do so in your average black neighborhood. But there was no extraordinary turnout of last-minute Bush voters. What happened instead hearkens to the Holy Ghost, made manifest in electronic voting machines that cannot and will not be monitored. The miraculous pro-Bush margins give new meaning to the phrase 'ghost in the machine'."
Since all this is totally correct, perhaps we now know why stories like these two could occur:
1) This story makes it seem like the Plan calls for a Republican victory:
NEWS BRIEF: "White House Upbeat About GOP Prospects: Self-Assurance of Bush, Rove and Others Is Not Shared by Many in the Party -- almost inexplicably upbeat", Washington Post, October 15, 2006
2) But, this story makes it seem like the Plan calls for a Democrat victory, as prominent CFR-type Republicans call for the GOP to lose:
NEWS BRIEF: "Time For Us To Go: Prominent Conservatives on why the GOP should lose in 2006", Raiders News, October 17, 2006
The following Conservative writers voice their comments that the time had arrived for the Republicans to leave office: Christopher Buckley, Bruce Bartlett, Joe Scarborough, William A. Niskanen, Bruce Fein, Jeffrey Hart, and Richard A. Viguerie -- all writing from the Washington Monthly.

Do President Bush and Karl Rove know that the plan is to produce a Republican miracle victory this November 7? While articles like the ones above consistently portray the Democrats as being befuddled by their far superior GOP operatives, we know this is simply not true. During the Clinton victories, news stories painted the Republicans as being inferior to the Democrats in knowing how to fix elections.
No, both Democrat and Republican are equally committed to the coming New World Order, and their officials are as politically savvy as are the Republicans. The party which wins is the party which the Plan intends to win, so the script can go forward. If the Illuminati intends to complete the discrediting of President Bush so he can be brought down so low as to take the principle of National Sovereignty down with him and so Fundamental Christians can be set up for eventual persecution, then the Democrats will win this election. But, if the scenario is far different, the Republicans will be portrayed as the winner.
And, we will not know until the morning of November 8!
IV. North Korea really did explode a nuclear device, as American Intelligence finally admitted. However, their device turned out to be more sophisticated than people ever thought initially.
NEWS BRIEF: "A Tell-Tale Little Nuke: US intelligence agencies had concluded that, according to atmospheric sampling, North Korea's test explosion was in fact powered by plutonium-239 -- Ramifications for Bush foreign policy are staggering!", by James Gordon Prather, Asia Times, October 19, 2006
"The New York Times reported on Monday that US intelligence agencies had concluded that, according to atmospheric sampling, North Korea's test explosion was in fact powered by plutonium. The article fails to explain the overriding significance of the plutonium finding. The article below (published the same day as the NYT article) clearly describes what the implications of such a finding are for the foreign-policy record of President George W Bush and his predecessor, Bill Clinton."
"A critical question, easily answered by Bush, is this: was the nuke that North Korea just tested a uranium-235 or plutonium-239 device? That difference, though seemingly technical, is of considerable geopolitical (and just plain political) significance. The answer indicates whether Bush's decision to pull out of the Bill Clinton-era Agreed Framework directly resulted in North Korea producing nukes from its plutonium assets 'frozen' under that framework or if North Korea indeed did have the uranium-enrichment, bomb-making capabilities that Bush has been claiming - a less likely scenario ...."
This author then demonstrates that President Clinton convinced the North Koreans to renounce their pursuit of the much more dangerous Plutonium-239 research; in fact, Clinton got the North Koreans to lock up their Plutonium-239 facilities and their materials under the lock and key of the IAEA. In return, Clinton promised that no President of the United States would ever threaten the North Koreans with nuclear attack.
But, President Bush labeled North Korea as one of his "axis of evil nations" in the world, and began to threaten Regime Change against North Korea, refusing to take "any options off the table"; not surprisingly, North Korean leadership considered his language to mean that America might use nuclear arms against them one day. Therefore, the North Koreans withdrew from the Non-Proliferation Treaty (NPT), kicked the IAEA inspectors out of the country, and fired up their Plutonium-239 plants.
As a result, President Bush's hardline approach is seen by many as producing the very result which the Bush foreign policy abhorred. Listen to this author again:
"Thus, if the nuke was a plutonium bomb (as it now appears to have been), then Bush can put a nuke-armed North Korea on his list of foreign-policy achievements."
However, remember that the Illuminati Plan foresaw a major part which North Korea was to play in the coming World War III.
Clearly, this nuclear test tells us that this portion of the World War III plan is on track and on schedule, and it tells us that the world is perilously close to the "end of the period", i.e., that period leading up to the global conflict which will produce Antichrist.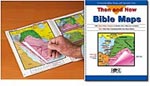 "Then and Now Bible Map Atlas"
V. Israel's politicians who are the most determined to push for Unilateral Withdrawal seems like they are purging other leaders who are opposed to the withdrawal. This scenario is the only way in which you can explain the sudden witch hunt against President Katsav, who was suddenly accused of sexual harassment and even rape. From the beginning, Katsav claimed his innocence and said that unnamed politicians represented the power behind the police investigation.
NEWS BRIEF: "Katsav: I've been publicly smeared", YNET News, 8/25/2006
"After two days of police interrogation, President Moshe Katsav on Saturday is set to make his first public comments about accusations that he sexually harassed a former female employer and that he received bribes in exchange for granting the presidential pardon for criminals. Katsav said he is innocent and slammed calls by some members of parliament for calling on him to resign. Katsav said it is unconceivable that Knesset members 'insist on a handing down a sentence before judgment'."
"Katsav said he has been subject to a public smearing campaign since sexual assault allegations by an ex-staffer surfaced in the media ... Katsav slammed Labor MK Shelly Yacimovich for siding with the plaintiff, whom she had met in the Knesset on Thursday. Yacimovich said the plaintiff told her of a 'web of offenses ranging from sexual harassment to rape'."
Note that this mess began in late August and has been filling the news in Israel since then. Beginning in the first of October, editorials began surfacing which demanded that President Katsav resign and naming various other politicians who might fill the post. Quite a number of names were publicized but suddenly, a prominent pro-Withdrawal name popped up, and has stayed in the limelight -- Vice Premier Shimon Peres!
From the earliest days of the Oslo Peace Accord (1992-1993), Peres was one of the most prominent voices calling for Unilateral Withdrawal. Peres was on the bloody scene during the Rabin assassination, and Jewish author, Barry Chamish makes a strong case that Rabin was not only assassinated by his own bodyguards, but that Peres was the likely culprit behind the assassination; if you have not yet read Chamish's book, "Who Killed Yitzhak Rabin?", we encourage you to get a copy and read it carefully. The facts that the Israeli government killed Rabin are almost as strong as the facts that American operatives carried out the attacks of 9/11 according to the Illuminati Plan. (See our Illuminati Card Game Section)
Suddenly, a news report surfaced that Peres was going to actively seek the Presidency of Israel!
NEWS BRIEF: "Peres prepares to pursue presidency", The Jerusalem Post, Oct. 20, 2006
"Vice Premier Shimon Peres has begun campaigning for the presidency in earnest, seeking support from MKs from across the political spectrum in meetings and phone calls ... The source said Peres was waiting for a meeting with Prime Minister Ehud Olmert in which Olmert is expected to endorse his candidacy. Olmert and Peres meet weekly and it appeared likely that Olmert would put his decision on Kadima's presidential candidate high on his agenda after his return from Russia late last night.'
Peres was seeking the support of Shas spiritual leader Rabbi Ovadia Yosef.
We believe that the push is on for Israel's Unilateral Withdrawal politicians to force a withdrawal as soon as the American elections are over. In this context, it makes sense for the former Labor Party head, Peretz (now Defense Minister) to announce recently that he is going to forcibly remove some illegal outposts in the West Bank.
In this context, it also makes sense that the IDF seems ready to launch a major war against The Gaza Strip, prompting Hamas to warn that they were ready to counterattack with the same modern anti-tank rockets which Hizbullah used in Lebanon, plus modern anti-aircraft missiles. We have posted an article on this possible impending war. Please take a few moments to read NEWS2162, "Israel Is Preparing For Another Imminent War!"
Watch this development very carefully, for it does appear that Israel is preparing a major push to Unilateral Withdrawal, and is purging its top leadership of politicians not fully on board with this plan.
VI. As Iraq continued to slide into the planned Abyss, violence on the ground this week was horrific.
A. NEWS BRIEF: "Ammo dump at U.S. base in Baghdad in flames", ABC News, October 10, 2006
"BAGHDAD - A fire broke out at an ammunition dump at a U.S. base in southern Baghdad on Tuesday night, causing a series of explosions that rocked the capital ... The explosions are from ammunition 'cooking off', the military said, adding that it had no immediate reports of U.S. casualties. Iraqiya state television showed pictures of a huge fire lighting up the night sky. Reuters reporters in central Baghdad heard more than 30 explosions, which began at about 11 p.m. (4 p.m. EDT). The Interior Ministry said the blasts had shaken three neighborhoods close to Forward Operating Base Falcon in the southern district of Doura."
Later reports indicated that this huge ammunition dump fire might have been caused by insurgent rocket fire. Please take a moment to see pictures, below, of this enormous fire and damage done to the Falcon ammo dump.
NEWS BRIEF: "Falcon Ammo Dump Destruction Photos", Rense News, 10-17-2006
One news source believed that a tactical nuclear warhead detonated in this ammunition dump fire.
NEWS BRIEF: "VIDEO: TACTICAL NUKE EXPLODES IN IRAQ", The Hal Turner Show, October 14, 2006
"On October 11, 2006, a Tactical Nuclear Device appears to have exploded when fire broke out in an ammunition dump at Camp Falcon inside Iraq. Video from live nightly newscast in Baghdad caught the detonation - miles away - with it's characteristic ENORMOUS blinding white flash, a rising core of fire then a small mushroom cloud! I have not confirmed that this was a nuclear explosion. Obviously from the video, a huge fire was burning. One can clearly see multiple explosions from "regular" bombs and a very large area on the horizon which is on fire, lighting up the night sky.
"At precisely three minutes, fifty-six seconds (3:56) into the video clip, the tactical nuclear explosion appears to happen. It can't be missed and there's no mistaking what it is."
As you watch the video, you will see the huge explosion which Turner is calling a tactical nuclear explosion. However, my understanding is that a nuclear device cannot detonate just because a huge fire is engulfing it; rather, a nuke can explode only if the internal explosions occur just right that will force the radioactive mass to achieve "critical mass" and detonate.
However, you cannot miss that fact that the United States has suffered a significant blow against a main ammunition dump close to the Green Zone in Baghdad.
B. NEWS BRIEF: "Black October for U.S.", The China Standard, October 20, 2006
"A change in military tactics is making this one of the bloodiest months in Iraq ... October is on course to be the bloodiest month for the US military in Iraq in almost two years after 10 servicemen were reported to have been killed within a day. The dead were the latest victims of a dramatic surge in the number of US casualties ... the mounting toll follows a decision in the summer to increase the number of troops in Baghdad in an effort to try to stop the sectarian violence that has engulfed the city. Units have also been more actively hunting down Shiite death squads blamed for much of the sectarian killing."
An American commander admitted that the effort by the American military to shift tactics to a neighborhood by neighborhood approach had badly failed, leaving American leadership trying to figure out a new tactic.
NEWS BRIEF: "Baghdad 'disheartening,' general says", International Herald Tribune, October 20, 2006
"BAGHDAD The American military's stepped-up campaign to stanch the unrelenting bloodshed in the capital under an ambitious new security plan that was unveiled in August has failed to reduce the violence, a military spokesman said Thursday. Instead, attacks have actually jumped more than 20 percent over the first three weeks of the holy month of Ramadan, compared with the previous three weeks, said Major General William Caldwell ... In an unusually gloomy assessment, Caldwell called the increase in attacks "disheartening" and said the American military was "working closely with the government of Iraq to determine how to best refocus our efforts."
Once again, a major American military effort in Iraq has fallen terribly short.
C. Insurgents briefly captured an entire city in southern Iraq!
NEWS BRIEF: "Al-Sadr's Shiite Militia Briefly Seizes Control of Southern Iraq City", Fox News, October 20, 2006
"BAGHDAD, Iraq — The Shiite militia run by the anti-American cleric Muqtada al-Sadr briefly seized control of the southern Iraqi city of Amarah on Friday in one of the boldest acts of defiance yet by the country's powerful, unofficial armies. The militiamen later withdrew from the streets after Iraqi soldiers and mediators arrived, lifting their siege of police headquarters under a temporary truce negotiated with an al-Sadr envoy."
"British military spokesman Maj. Charlie Burbridge said 600 Iraqi army soldiers had retaken control of the city, but not before the 25 gunmen and police were killed in violence that began Thursday night. The Iraqi army dispatched two companies to Amarah, a city of 750,000, from Basra, the south's largest city."
If the insurgents can capture a city of 750,000 people, and hold it briefly, then the Iraqis cannot defend themselves and Coalition Forces are desperately short on manpower to be able to defeat the guerilla enemy! As you will see in a few moments, this defeat at Amarah proves that President Bush's policy in Iraq is a disaster, as measured by Mr. Bush himself!
VII. President Bush tried to redefine the criteria by which his Iraqi policy is to be measured. As you will soon see, his policy fails even according to these new standards.
NEWS BRIEF: "Bush tries to impose new terms of victory", Times Online, October 20, 2006
"A FRESH attempt by President Bush to redefine success in Iraq was undermined within hours by the American military and Iraqi officials ... he also emphasized that success should not be measured by the body count, but in terms of the ability of Iraqis to defend themselves, their access to healthcare and education."
As we can see from the disaster at Amarah, the Iraqis are most definitely not capable of defending themselves. Time and time again during the Vietnam War, President Nixon and various Cabinet members emphasized the "progress" the South Vietnamese were making in defending themselves. However, two years later, when the North Vietnamese launched their only major attack, the South Vietnamese army and police folded like a house of cards. This collapse will be even more pronounced in Iraq, as no pretense can even be made that they are making progress in providing their own defense.
Now, let us return to this Times Online article to see how events on the ground immediately gave the lie to President Bush's redefined standards.
"... there is little more heartening news from the results of the $30 billion (£16 billion) to $40 billion American reconstruction effort. Since the invasion not a single Iraqi hospital has been built ... In fact, no hospital had been built since the Qaddumiya hospital opened in 1986 in Baghdad ... When the war started it had 20 intensive care unit beds. Now it has half that, with many patients forced to buy their own oxygen supplies on the black market ... Another senior Health Ministry official was surprised that Mr Bush had latched on to healthcare as proof of progress in Iraq. 'It is the worst situation that the Ministry of Health has been in in its entire history', he said. Healthcare had become so dire that half of those who died of injuries from terrorist attacks might have been saved'."
" .. the country's medical workers were themselves in the line of fire — 120 doctors and 80 pharmacists have been murdered, and 15,000 doctors had fled abroad. The refurbishment of schools had been seen as a more successful effort, with about 3,000 out of 18,000 renovated by American contractors and military engineers. But even there, the Education Ministry says, another 5,000 schools are needed and 80 per cent of the existing ones need repairs. Teachers and parents say that the work carried out after the war was often shoddy and superficial, sometimes no more than a paint job."
But, American companies have pocketed billions of dollars, even though they have either not delivered or delivered sub-standard work.
Indeed, this is true, as this next article demonstrates. In the interest of time and space, we encourage you to read this article in full.
NEWS BRIEF: "Much of Iraq still in ruin as U.S. builders leave", Houston Chronicle, Oct. 15, 2006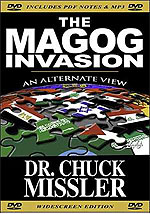 VIII. Finally, President Bush spoke some truth, as he admitted that the level of fighting in Iraq today could be compared to the Tet Offensive in the Vietnam War! This confession is remarkable, for the Tet Offensive changed the attitudes of American citizens so greatly that the Vietnam War effort was fatally wounded.
NEWS BRIEF: "Bush Admits For First Time: Iraq 'Could Be' Vietnam All Over Again", ABC7.com, Los Angeles, October 19, 2006
"President Bush said in a one-on-one interview with ABC News' George Stephanopoulos that a newspaper column comparing the current fighting in Iraq to the 1968 Tet offensive in Vietnam, which was widely seen as the turning point in that war, might be accurate. Stephanopoulos asked whether the president agreed with the opinion of columnist Tom Friedman, who wrote in The New York Times that the situation in Iraq may be equivalent to the Tet offensive in Vietnam almost 40 years ago.
" 'He could be right', the president said, before adding, 'There's certainly a stepped-up level of violence, and we're heading into an election."
The President might have opened a huge festering sore with these comments. No President would ever want to admit that his current war could possibly be compared to the war in Vietnam, for that war is universally considered to be an unmitigated disaster, a debacle so complete that every single American soldier who was killed, died in vain. Every American soldier who returned from that war less than the man who went over to that jungle hell suffered in vain.
An entire generation of Americans who suffered through that 13-year war may have just suffered a terrible awakening of buried feelings that they thought had been dead for a very long time. That war was fought to not win, as any study of history and of military tactics will reveal.
Likewise, this Iraq War was designed so that American forces would not win. What are the purposes of this misadventure called Iraq? I believe the Illuminati had several goals in mind:
1) Population Reduction amongst the many Non-Integrating Nations within the Middle East
When Defense Secretary Rumsfeld committed American forces to combat in Iraq in less than one-half the numbers which the Army requested, he committed a force which was capable only of spreading deadly Depleted Uranium Poisoning throughout Iraq, Afghanistan, and most of the Middle East, from Iraq to Western China to New Delhi, India. We have reported the fact that the gigantic windstorms which plague the entire region are spreading deadly radioactive dust to 857 million innocent people. (See our Depleted Uranium Section)
2) "Blood In The Streets" Strategy
As we have reported on a number of occasions, a primary purpose of this deliberate misadventure in Iraq and Afghanistan is to enrage the Islamic peoples worldwide into launching an attack on Western forces which will then counterattack with HAARP and Scalar Weapons systems.
For a full discussion on the "Blood In The Streets" Strategy, please read NEWS1916 and the many links to previous articles on this subject.
3) Creating such a hatred of Israel and anything Western that Islamic armies will begin to move against Jerusalem in fulfillment of Zechariah 12. At this prophetic point, the "Blood In The Streets Strategy" shall have borne their deepest fruit.
4) President Bush's policy against Iraq and Afghanistan is certainly drawing the armies of nations of the world into the Middle East for fulfillment of Joel 3.
5) Complete the stage for the Russian-led invasion of Israel will take place. Already, Russia and Iran have been pushed together because of Bush's foreign policy (NEWS2014) and Turkey has now been pushed into cooperation with Iran, a move also caused by President Bush's policies (NEWS2157, great regional maps)
5) Setting up the destruction of the only two enemies the Illuminati admits to having: a) National Sovereignty, i.e., the ability of a ruler to take action based narrowly on what he thinks is best for his country, even if the international community opposes him; b) Fundamental Christianity.
If Bush and his policies are thoroughly discredited, Fundamental Christianity will be badly damaged because the President claims to be a Fundamental Christian, and claims that his disastrous policies are the result of daily Bible study and prayer, and his supposed belief in End Times prophecy. The damage could likely be so intense that Christians could be set up for the prophesied End of the Age persecution (Daniel 11:33-36; 12:7; Revelation 6:10-11)
Please keep looking up, for your Redeemer draweth nigh.
---------- Articles Posted ----------
* "Military Commissions Act of 2006" -- The Bill By Which America Will Die!"
Bush's America of 2006 became Hitler's Germany of 1938 when Bush signed the "Military Commissions Act of 2006" into law. Our cherished freedoms are now gone -- on paper. We remain free only because the Illuminati has not decided yet to implement these laws.
Just as The Protocols of the Learned Elders of Zion envisioned, this law, plus the Patriot Acts, plus other individual laws, have created an American complete dictatorship -- YOU and I are the ultimate targets!
Reviewing Illuminati Plan being implemented in our Daily News!