DVD
Buy "Riddles In Stone" and get "The Secret of Solomon's Key" FREE
A subscriber emailed, telling us that, while she loved the brilliance of "Secret of Solomon's Key", she would not have understood most of what Hoggard was saying had she not watched "Riddles In Stone" first.
Therefore, we are offering this Combination Pack.
Regular Combined Retail: $54.98
Your Price Is Only $29.99
You Save $25.00!
"Riddles In Stone" DVD continues to explore the fascinating history behind the origins and focus of the world's most powerful nation: America. How was the precise location of Washington, D.C., on the 77th Meridian, determined? Zeroes in on the Masonic & Rosicrucian influence so
prevalent amongst our Founding Fathers as they Planned, and began to implement, the layout of America's Capitol. Nearly 3 hours long
"The Secret of Solomon's Key" DVD reveals from the illuminati the most darkest, diabolical secrets in the worls. Using the elements of Scripture numerics, Bible Typology, and the peophetic Word of God, Michael reveals the truth behind: 1) The meaning behind the sacred of Washington D.C. God's Longitude. 2) Freemasons using children to bring in the New World Order. 3) The hidden truth behind the Star of David, which is simply an occult Hexagram. 4) A new understanding of the Mark of the Beast and the number 666. 2 hours, 40 minutes long
Nearly 6 hours of DVD for only $29.99 - http://www.cuttingedge.org/detail.cfm?ID=1683
---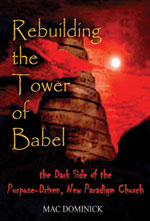 "Rebuilding The Tower of Babel: The Dark Side of the Purpose Driven, New Paradigm Church"
by Mac Dominick, Cutting Edge Ministries
Finally! We are finally shipping this book. We truly apologize that we are several months late in getting possession of this book, but as you are probably aware, the book publisher to whom we originally had gone to publish this book went into Chapter 11, Bankruptcy Reorganization. To make matters worse, this publishing company kept calling us every few weeks telling us to be patient as they were just about ready to produce our books.
Finally, we went to a local printing company here to get this book published. We have it now, and have begun shipping. Thank you so much for your patience. We were so frustrated because it seemed like Satan was opposing us so vigorously at every turn! We concluded that he did not want people to understand the truth that Rick Warren's "Purpose Driven Church" is really designed to lead mankind back to the worship of the "Tower of Babel"!
---
---------- This Weeks Hot News ----------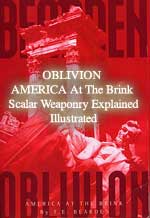 Weather Control
I. As 100mph winds drove the California wildfires into an uncontrollable conflagration, Senator Harry Reid (D-NV) at least set the record straight -- these fires are part of the "Global Warming" scenario!
Did you know these fires are burning on the 33rd Parallel?
NEWS BRIEF: "Wildfires get personal for lawmakers", By Jonathan E. Kaplan, The Hill, October 24, 2007
"Rep. Buck McKeon (R-Calif.) woke up at 2:30 on Tuesday morning to see the hillside behind his house glowing with fire and flames shooting as high as 50 feet in the air. He then watched as the fire ran to the top of the ridge of the hill and raced back down the other side. McKeon, who returned to Washington on Tuesday afternoon, said in a phone interview that 25 structures had been destroyed and maybe 15,000 people evacuated from his district. According to Speaker Nancy Pelosi (D-Calif.), Gov. Arnold Schwarzenegger reported late Tuesday that 750 homes had been totally destroyed, 68,000 homes were in danger, and 250,000 acres of land had been devastated by the fire, much of it wilderness. In addition, 365,000 people have been evacuated from their homes."
This evacuation was the one of the largest in American history, and can only be compared to the evacuation following the Katrina Hurricane in New Orleans. As horrific as this destruction has been, the reasons behind it became a whole lot more clear thanks to Senator Reid, whom we quote next.
"Officials said Tuesday the winds and high temperatures are expected to continue. But when the fires do stop, lawmakers likely will debate the cause of the fire. ';One reason why we have the fires in California is global warming', Senate Majority Leader Harry Reid (D-Nev.) told reporters Tuesday, stressing the need to pass the Democrats' comprehensive energy package."
Senator Harry Reid has just let the proverbial "cat out of the bag"! He has just told the world that California is burning the state is suffering from "Global Warming". Have you ever heard the New Age explanation of "Global Warming"? You see, people and their current lifestyle are placing an undue burden upon "Mother Gaia" (Planet Earth). In order to reduce this burden Gaia is creating disasters as the way to releave this burden and re-establish "balance". In some cases, this disaster might be a hurricane, or a flood, or an earthquake, or a volcano. The movies "The Day After Tomorrow" and "10.5" are perfect examples of how people are being conditioned to believe this lie.
In California Gaia is using fires as a way to clear mankind off the land so the pressure on her is reduced.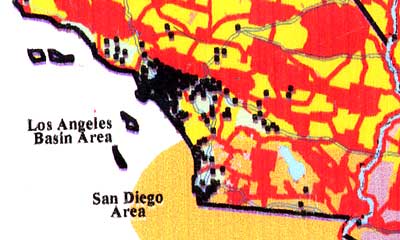 Cutting Edge has long reported that this New Age belief is THE foundational stone for the entire Global Warming movement, now most notably headed by Al Gore. The Illuminati showed its support for the Global Warming lie by giving Gore the Peace Prize for his work in this area.
We have also long reported that the REAL plan for America is to designate about 66% of the entire land mass of this country off limits to human habitation (NEWS1368), and allow the off-limits land to go back to its original wild condition, an extreme Illuminati Plan unofficially called "Re-wilding".
These fires are burning in an area in the San Diego - Los Angeles area which is slated for virtually no human existence, as the snippet of this map demonstrates. Look carefully now at this U.N. Biodiversity map, above. The areas in red are the "No Human Habitation Zones", while the Yellow areas are the "Highly Regulated Zones", and the light Orange areas designate the "American Indian Zones". The black areas are the current cities of at least 10,000.
Most of San Diego area is designated to be "Re-wilded" according to the United Nations Biodiversity Map, of which we are showing just a portion here.
We have also always maintained that, since the Illuminati controls the weather through the Russian Scalar Electromagnetic Wave technology, they can bring about the planned social engineering through the use -- or should I say, 'misuse' -- of weather.
In this case in California, the first step to creating these wildfires is to alter the climate so that the region is much, much dryer than normal. Once the region is bone dry, then these wildfires can be set to work their deadly mission.
Let us divert here just one moment to hear Defense Secretary William Cohen under President Clinton tell the world that America's enemies do possess the electromagnetic wave technology to control the weather, in a variety of ways.
"Others (America's enemies) are engaging even in an eco-type of terrorism whereby they can alter the climate, set off earthquakes, volcanoes remotely through the use of electromagnetic waves." (Former Defense Secretary William Cohen, "Terrorism, Weapons of Mass Destruction, and U.S. Strategy", Sam Nunn Policy Forum, April 28, 1997 University of Georgia, Athens, Georgia)
You can read all the details of this scalar wave technology in LTC Bearden's book, "Oblivion", pictured above.
You see, scalar scientists have been altering California's climate for a very long time, starting back during the Clinton Presidency. As a matter of fact, most of the wildfires in the entire Western part of America have occurred in either the Red or the Yellow zones on this dastardly map.
Therefore, for the past decade, California's climate has been altered to produce very dry conditions. At this point, you have the dry fuel you need to produce a conflagration. Now, you can set the fire.
The one ingredient which would make these wildfires uncontrollable is to produce a very strong wind. Some news reports indicate that the winds were gusting regularly over 100mph! These are the winds of a Category Two hurricane, for crying out loud, and are very rare absent a hurricane. Controlling winds is a very integral part of controlling the weather.
But, once winds this strong began driving the fires, human firefighters could do nothing to stop the fiery conflagration, except to hope and pray for cooler weather, for the winds to die down, and for rain to start falling.
UPDATED 6:30PM, Friday, October 26
Now, let us verify that these fires are primarily in the San Diego area.
San Diego Fire Map -- Google
NEWS BRIEF: "Wind drives firestorm that threatens 68,000 US homes", Herald Sun, October 25, 2007
"DESPAIRING firefighters have all but given up battling some of the worst blazes tearing across southern California, as 500,000 people flee the firestorm that is now threatening 68,000 homes. Up to 1600 properties have been destroyed in a disaster that sparked the largest evacuation in California's history, and the biggest in the US since Hurricane Katrina hit the Gulf Coast in 2005. There is no sign of any reprieve in the hot, blustery conditions that have fanned 14 major blazes over a vast area, from north of LA to south of the Mexican border."
Governor Schwarzenegger calls this scenario a "Perfect Storm".
"We've had three things come together: very dry areas, very hot weather and then a lot of wind', Mr Schwarzenegger said. 'And so this makes the perfect storm for a fire'. More than 120,000 hectares have been scorched, and his Government has put economic losses in the hundreds of millions of dollars. In a sign of the desperation, authorities said they had no hope of getting on top of the blazes due to the shrieking, unpredictable Santa Ana winds. "
San Diego seems especially hard hit.
NEWS BRIEF: "San Diego Chargers Want to Play Game to Provide Distraction to Ravaged Area", Excite News, October 25, 2007
"TEMPE, Ariz. (AP) -The San Diego Chargers are well aware that football is only a game, and they are but entertainers. The fires rampaging across the San Diego area make that very clear. Still, the Chargers believe that by playing the Houston Texans - somewhere on Sunday or Monday - will fill a useful role for a community just beginning to sift through the ashes ... San Diego Mayor Jerry Sanders will decide whether the Chargers' home, Qualcomm Stadium, can be made available for the scheduled game. If not, Dallas and Houston were being considered. The stadium has been used as an evacuation center. An estimated 10,000 were there on Wednesday."
"The team left the charred air of San Diego for three days of practice, beginning Wednesday, at the Arizona Cardinals' training facility."
Did you know that San Diego is almost exactly on the 33rd Parallel? We checked our computer program which gives the parallel for any location on earth, and discovered that the 33rd Parallel runs only about 5 - 10 miles north of the San Diego city line.
As you well know, the number "33" is the most important "sacred" number to the occultist. Please take a few moments to read some of our past articles so you will understand how important this parallel is to the Illuminati.
* NEWS1766 -- " MASONS AND OTHER OCCULTISTS REVERE THE NUMBER '33' ABOVE ALL OTHER NUMBERS. MANY ACTS OF WAR, MURDER, AND ASSASSINATION HAVE OCCURRED ON OR NEAR THE 33RD DEGREE PARALLEL"
This article also has a section on the importance of locations on or alongside the 33rd Northern Parallel and the importance of the date '1933'
* NEWS2148 - "Israel Halts 2006 War Against Lebanon On Day #33!"
* NEWS1547 -- "WORLD TRADE CENTER TO BE MEMORIALIZED WITH AN ETERNAL FLAME!" - Various uses of the number '33' are shown
UPDATED NEWS STORY
These fires began exactly 11 days before Halloween!
NEWS BRIEF: "Aircraft sat as California wildfires took hold", CNN News, October 26, 2007
"The first of the 15 or so fires started around midnight Saturday. By Sunday afternoon, fires were raging in Los Angeles, San Diego and Orange counties."
Midnight Saturday means that the day is over; therefore, the first day of the fires was Sunday, October 21, which is exactly 11 days before Halloween, which gives us two more links to exactly the type of Black Magick Witchcraft which the Illuminati practices!
The number '11' is the number of the coming Masonic Christ. If you peruse the news stories on our Daily News Updates since the 9/11 attacks, you will be shocked to see how many times the number '11' is reported. Pastor David Myers of Last Trumpet Newsletter stated, some years ago, his belief that, when God is about to deliver His judgment upon a people, He causes the news of the day to occur by judgment numbers. The Illuminati, forced to create a plan which fulfills God's prophecies, has ascribed "sacred number" status on God's judgment numbers, like '11', '13', '6', and "666'.
News reports also indicated that some of the homes destroyed in this fire were recently rebuilt from a smaller fire in the area a few years ago. This fact possibly places these homes in the same insurance category as homes located in a hurricane prone area. Many of these homes are having their insurance cancelled, or the premiums raised out of sight, or the underwriters pulling out of the state completely.
Numerous homeowners along the Eastern seaboard and Gulf Coast which were recently destroyed in a hurricane are unable to rebuild because insurance companies are refusing to pay the money.
We believe this scenario may raise its ugly head throughout the Western and Southwestern portions of the United States, because they have been battling wildfires of varying sizes for the past 10 years.
"Big Brother" government is using this catastrophe to gain more power.
NEWS BRIEF: "FEMA to Start Getting Involved in California Wildfires", Associated Content News, October 24, 2007
"President Bush recently declared a state of emergency in California due to the constant threat by the wild fires that have been plaguing the state and the subsequent threat of other disasters such as landslides ... FEMA will pay up to five million dollars for aid in states of emergency, but may go over that amount if the President sees the need and goes to Congress for approval. If a local government in California wants to file for assistance, then they will need to go to the federal/state applicant briefings."
Of course, FEMA is the agency by which Martial Law will ultimately be clamped down on all of America, so we view any expansion of its power and authority with suspicion.
The subscriber who sent me this Google Fire Map, above, also reported the heavy hand of the Federal Government is now on the ground. They are making their oppressive presence known, but they are far too late to do any good to the poor citizens who are now their latest victims. Read her report, received via email, just hours ago (10/26):
"NORTHCOM/NORAD, DOD, Homeland Security/Chertoff, FEMA, the National Guard, the President, the Governor, are all here! The local people, volunteers, and local agencies did a great job providing for everyone. They had more donations than they knew what to do with! They had plenty of evacuation centers provided by the local churches, community centers, fairgrounds, and Qualcomm stadium. We didn't need NORTHCOM/NORAD, DOD, and Homeland Security! When they brought the National Guard in, everyone thought they were going to help fight the fire. But no, apparantly someone decided they were needed for a show of security. That was NOT needed. All we needed was to be allowed to fly the firefighting aircraft to put the fires out on day one or two. Instead, once again, no air firefighting capabilities were allowed to go up, even though they were here sitting on the ground waiting for clearance until day 4. They were told the aircraft could not go up without a CALFIRE spotter in each aircraft, and of course there were no spotters available. They always seem to come up with some excuse to prevent aircraft from attacking the fires in day one and two when it is feasible to fight the fires without federal assistance. After close to one million people evacuated, over 325,000 acres burned, close to 2,000 homes and businesses destroyed, and who knows how much in monetary damage, all because we had to wait for the Federal government and the military to arrive, which we never needed! All they needed were the spotters to meet their own requirements! Not this other show of massive federal force!"
Just as in Katrina, the Federal Government waited to take action for several days, until the situation on the ground had so deteriorated that the American citizens had been so victimized by events that they welcomed any Federal intervention, even if it was "too little, too late".
One of the objectives in California is to get the Federal Government on the ground in an oppressive, heavy-handed manner and to give the people who will one day impose Martial Law needed experience in clamping down the hand of the planned dictatorship.
The bottom line is that Senator Harry Reid revealed that these wildfires have a secret agenda: to convince people that Global Warming is real, a concept which invokes the New Age concept of Mother Gaia being overburdened by the stress of our Industrial Civilization. The draconian United Nations Biodiversity Map is the logical outgrowth of this New Age thinking -- a plan which was created at the highest levels of the Illuminati.
YOU are the target, and your home and your private property. One day, Antichrist will announce that the Industrial Civilization is producing so much pressure on Mother Gaia (Earth) that he is ordering the implementation of the United Nations Biodiversity Treaty, a map of which exists for every nation on earth.
The Illuminati plans for Antichrist to carry out this plan in his "Global Cleansing Phase", a plan he intends to implement once he has completed his first seven years ruling out of Jerusalem. Of course, we Bible- believing people understand that Antichrist will have no more than seven years, after which Jesus shall cut him off and overthrow his kingdom.
However, the Illuminati does not believe this Biblical fact, so they are laying the groundwork for the future planned announcement from Antichrist. This reality is another indication that mankind is getting very close to the appearance of Antichrist.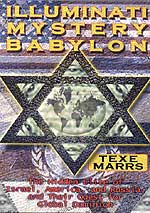 DVD
II. Even as Turkey's army is poised on the northern Iraq border, and even though Turkey has stepped up her limited forays into the country, her civilian leadership still seems intent upon not massively invading the country.
Even President Bush offered to bomb the Kurds for the Turks!
NEWS BRIEF: "Turkish warplanes and helicopter gun-ships attack Kurdish rebels along Iraqi border Wednesday, order troops to cross over in pursuit", DEBKAfile Intelligence, October 24, 2007
"A Turkish lawmaker disclosed that the Turkish attack began Sunday, Oct. 21 ... . He said F-16 jets and artillery pounded at least 63 rebel positions inside the Kurdish-controlled region and 300 Turkish commandoes were dropped by helicopter into Iraq to hunt down PKK fighters. There were other reports of Cobra and Super Cobra attack helicopters chasing Kurdish rebels three miles into Iraqi territory after Sunday's deadly PKK ambush. According to earlier reports, the Turkish counter-attack left 32 Kurdish rebels dead and eight soldiers fell into PKK hands and are still missing."
This is not the first time Turkish forces have entered into northern Iraq in pursuit of PKK rebels. They have been carrying out such "hot pursuit" raids since July of this year. What has changed is that now the pursuit can be more vigorous, and the troops can use much heavier equipment against the Kurdish rebels.
But, it is equally clear that the Turks are still refraining from an all-out invasion with a massive force.
Turkey still seems to be following the non-military route to achieve her objectives.
NEWS BRIEF: "Turkey's National Security Council (MGK) has recommended taking economic action against the separatist PKK rebels based in Iraq", Press TV, 25 October 2007
"Turkey's National Security Council (MGK) has recommended taking economic action against the separatist PKK rebels based in Iraq. This call can be interpreted as a warning sign signaled by the MGK to the northern Iraq's autonomous Kurdish administration to act against the rebels in order to prevent a major Turkish military incursion."
Economic sanctions almost never work, so this course of action demonstrates that Turkey is really interested in simply forcing Iraq and America to curb the PKK rebels.
President Bush even offered to bomb the Kurdish rebels for Turkey, if that action would keep the Turks out of northern Iraq.
NEWS BRIEF: "Bush Administration is considering air strikes, including cruise missiles, against the Kurdish rebel group PKK in northern Iraq", Herald Sun, October 24, 2007
"THE Bush Administration is considering air strikes, including cruise missiles, against the Kurdish rebel group PKK in northern Iraq. The move would be an attempt to stave off a Turkish invasion of that country to fight the rebels. President George Bush spoke with Turkish President Abdullah Gul by phone yesterday in an effort to ease the crisis."
Therefore, we believe that Turkey will continue keeping the lid on this simmering crisis, not allowing herself to be provoked into attacking across the border with full invasion forces totaling up to 240,000 soldiers.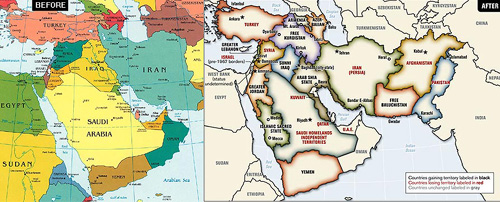 Before we leave this subject, please allow us to explain the REAL reason Turkey has amassed up to 240,000 men near or right on the border with northern Iraq. You have to consider the viewpoint from Turkey's side of the border.
You see, Turkey's main concern is that President Bush's New Map demands that Turkey relinquish about one-third of her eastern border to the New Kurdistan nation, which you can clearly see on these two maps.
A forced geographic change like this usually means that the nation who is going to give up territory goes to war. Turkey is most interested in keeping control of the land right up to the current border with northern Iraq; and believe me, she is more interested in this issue than in those pesky Kurdish PKK rebel attacks which really do not threaten Turkey as a nation.
When Turkey placed 240,000 troops on the border with northern Iraq in July, 2007, she was signaling to the world that she was ready to fight to keep the border right where it currently sits. She moved her forces in place along that current border so that they could fight any force which might try to move them backward, to where the new Turkish border is located on President Bush's New Map.
This is the substance behind the public rhetoric and the endless posturing from Turkey's leaders.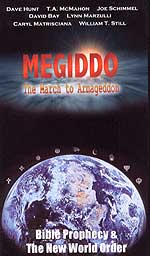 DVD
III. The Council on Foreign Relations (CFR) has issued a favorable report on partitioning Iraq into three autonomous states!
This warning confirms that Cutting Edge has been saying ever since we issued our original article on this subject, NEWS2213, "President Bush's 'New Middle East Map' Is Enraging Friends and Foes Alike -- Is Likely To Spark The Planned World War III".
NEWS BRIEF: "Plans for Iraq's Future: Federalism, Separatism, and Partition", By Greg Bruno, Staff Writer, Council on Foreign Relations, October 22, 2007
"A non-binding resolution that sailed through the U.S. Senate in September 2007 reignited debate over Iraq's political future. Introduced by Senators Joseph R. Biden Jr. (D-DE) and Sam Brownback, (R-KS), the measure calls for a decentralized Iraqi government 'based upon the principles of federalism' and advocates for a relatively weak central government with strong Sunni, Shiite, and Kurdish regional administrations. The bill, based on a proposal first introduced by Biden and CFR President Emeritus Leslie H. Gelb, passed the Senate by a 75 to 23 margin."
Notice that this shocking non-binding Senate resolution of last month was first proposed by Senator Biden and the CFR President Gelb! This fact means that the plan to partition Iraq into three states based upon their ethnicity was a CFR plan from the very beginning!
Remember that Cutting Edge Daily News Updates posted an article about three weeks prior to the March, 2003, invasion, in which the author stated that the Bush Administration planned to install a weak government, while partitioning the state into three segments. The White House hotly denied this report, because it said it was committed to bringing democracy to all of Iraq.
This next segment details the thinking of this CFR Plan:
" 'The idea is to maintain a unified Iraq by federalizing it and giving Kurds, Shiites, and Sunnis control over their daily lives in their own regions', Biden writes. The central government would maintain control over "truly common interests' such as border defense, foreign policy, and oil production and revenue sharing. Regional governors would then administer their own regional affairs."
After noting the many criticisms of this Plan, the CFR author advocates using a different word.
" 'Federalism' is receiving the bulk of attention in Washington and Baghdad, but it is by no means the only restructuring buzzword swirling in foreign policy circles. Edward P. Joseph, a visiting scholar at the John Hopkins School of Advanced International Studies, and Michael O'Hanlon, a senior fellow at the Brookings Institution, write in USA Today that they prefer less subtle terminology: 'soft partition'."
This change in terminology is akin to the change which gays advocated in the Gay Marriage debate. About 5 years ago, gay leadership noted that the term, "Gay Marriage" was so laden with emotional baggage that the gays would never win the legal right to marry. Gay leadership proposed a terminology change to "Civil Unions". And, that change was made, and was so successful that, today, politicians like President Bush can announce their undying opposition to Gay Marriage, but their support of Civil Unions!
Therefore, the CFR is proposing a "soft partition" of Iraq into three relatively autonomous regions: Kurds, Sunnis, and Shi'ites. Of course, this would weaken the original state of Iraq, but that kind of weakening was listed as one of the reasons America was going to invade or threat to invade ""Non-Functioning Gap" nations so they could be forced into becoming "Functioning Core" nations. (Read NEWS1833, "U.S. - E.U. INVADING AFRICA -- AND ALL OTHER "NON-FUNCTIONING GAP" COUNTRIES")
Listen to the exact quote:
NEWS BRIEF: "The Pentagon's New Map", by Thomas P. M. Barnett, U.S. Naval War College, Esquire Magazine, March 2003, p. 174-79, 227-9.
"Our next war in the Gulf will mark a historic tipping point -- the moment when Washington takes real ownership of strategic security in the age of globalization." [P. 174] this article identifies other, non-technical reasons why certain countries are still lagging terribly behind the rest of the world in integrating into the New World Order. These reasons are simple but profound and so deeply entrenched that an invasion or a threat of an invasion is necessary to change the regime so that compliant, responsive leaders may be implanted within these countries. What are these non-technical factors?
1. Repressive Dictatorship run by one man"
As you can see, the Illuminati has targeted any "Non-Functioning Gap" country presently ruled by a single dictator for "Regime Change". You see, when you topple the one repressive dictator and replace him with more than one ruler, you weaken the country so it can be pushed into the cashless system which the Illuminati has planned for the entire world.
Applied to Iraq, this tactic means toppling Saddam and replacing him with three leaders of three semi-autonomous states. The Plan of the Great While Brotherhood is on track!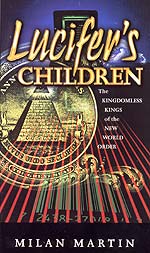 DVD
IV. Is the CFR trying to warn the American people of the next great planned disaster?
NEWS BRIEF: "5 Disasters Coming Soon If We Don't Rebuild U.S. Infrastructure", By Stephen Flynn, Popular Mechanics, October 19, 2007
"In the wake of the Minneapolis bridge collapse, the author—a national security expert and senior fellow at the Council on Foreign Relations—called on Congress to stop turning an 'irrational and reckless' blind eye to our crumbling public foundations. Here he reports on more cracks in American hardware that urgently need attention."
1. Delta Deluge | California - A magnitude 6.7 earthquake in the Sacramento-San Joaquin River Valley could cause 30 levee breaches. Sixteen Delta islands would drown under 300 billion gallons of salt water from San Francisco Bay.
2. Dam Collapse | Kentucky - Seepage through the numerous holes that have been discovered in the foundation of Kentucky's 55-year-old Wolf Creek Dam put it in danger of failing. In a worst-case scenario, the mile-long structure, which holds back the largest manmade reservoir east of the Mississippi, would release a wall of water, inundating towns and cities downstream along the Cumberland River, including Nashville. The warning was sounded last January, after engineers were forced to drop the dam's water level to avoid a potential disaster.
3. Fuel Drought | California - A major earthquake in Los Angles or a terrorist attack at its harbor could lead to an extended closure of America's largest port complex. If that occurred, Southern California's inventory of refined fuels would be exhausted in two to three weeks, and 18 million people literally run out of gas.
4. Gotham Superstorm | New York - The storm surge of a Category 3 or 4 hurricane that came ashore in New York City and on Long Island could submerge Kennedy Airport, dump seawater into the city's subways throughout lower Manhattan and flood the Holland and Brooklyn Battery Tunnels.
5. Toxic Shock | Pennsylvania - A terrorist truck-bomb attack or major industrial accident at an oil refinery in south Philadelphia could rupture pipelines to several pressurized tanks containing thousands of gallons of anhydrous fluoride. Because the refinery is located close to population centers, lethal concentrations of the gas would threaten the lives of over 100,000 people downwind of the plume."
I take this "warning" so seriously because a FEMA warning on September 10, 2001, listed three major disasters facing America. The first one -- a terrorist attack on New York City -- occurred the very next day!
An earthquake in San Francisco and a hurricane in New Orleans were the other two major disasters which FEMA was warning could occur. Not only did the attacks of 9/11 occur the next day, but Hurricane Katrina struck New Orleans on August 29, 2005.
Please take a few moments to read our expose' of this FEMA prediction/warning which has startlingly come true in two out of the three disasters listed. (NEWS2104 ---
Title: "Startling Revelation: Now We Know Why The Illuminati 'Telegraphs Their Punches' -- FEMA's Three Predictions"

Subtitle: "A brief glimpse into Kabbalism reveals the very Black Magick requirement which leads the Elite to tell us what they are planning to do to us in terrorist attacks and natural disasters."
After reading
NEWS2104
, you will understand our concern about this very similar warning from the Council on Foreign Relations (CFR). Are several of these warnings also going to come true?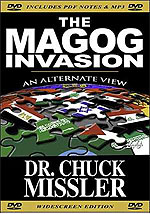 V. Behind closed doors, Israeli Foreign Minister Livni dropped a diplomatic bombshell -- Iran's nuclear capability really poses no threat to Israel!
NEWS BRIEF: "Foreign Minister Livni reveals behind closed doors: Iran nukes pose little threat to Israel", Haaretz News, October 25, 2007
"Foreign Minister Tzipi Livni said a few months ago in a series of closed discussions that in her opinion that Iranian nuclear weapons do not pose an existential threat to Israel ... Livni also criticized the exaggerated use that Prime Minister Ehud Olmert is making of the issue of the Iranian bomb, claiming that he is attempting to rally the public around him by playing on its most basic fears. Last week, former Mossad chief Ephraim Halevy said similar things about Iran."
We now hear the testimony of two highly ranking Israeli government officials that the public rhetoric concerning Iran's supposed nuclear weapons program was extremely inflated and incendiary. Now, the truth is beginning to come out, exposing the ugly face of lying propaganda.
Cutting Edge has been saying for three years now that Iran has possessed weaponized nuclear warheads since at least early, 2002, warheads which she bought "off the shelf" from Pakistan. Please take a moment to read our treatise on this subject, NEWS2110, "Nuclear Armed Iran vs Nuclear Armed America: Whom Should The World Fear?"
What Israeli Foreign Minister Livni is saying is that all this rhetoric about Iran's nuclear threat is just empty propaganda. Therefore, you can expect that America will continue to refrain from attacking Iran, just as she has done so since Summer, 2003.
Iran can continue to build her relationship with Russia and with Turkey, so the prophesied "God and Magog War" can continue on track, and on God's timeline. As this DVD, above, shows so well, "all prophesied nations are now in place" for that attack on Israel.
UPDATED NEWS STORY
NEWS BRIEF: "Russian President Putin Delivers Bombshell: Attack Iran and You Attack Russia: "An American attack on Iran will be viewed by Moscow as an attack on Russia", Asia Times, October 26, 2007
"The barely reported highlight of Russian President Vladimir Putin's visit to Tehran for the Caspian Sea summit last week was a key face-to-face meeting with Supreme Leader Ayatollah Ali Khamenei. A high-level diplomatic source in Tehran tells Asia Times Online that essentially Putin and the Supreme Leader have agreed on a plan to nullify the George W Bush administration's relentless drive towards launching a preemptive attack, perhaps a tactical nuclear strike, against Iran. An American attack on Iran will be viewed by Moscow as an attack on Russia."
Now, Putin has done it! He has irretrievably placed the global strategic prestige of Russia behind Iran! If American forces can attack and destroy Iranian nuclear facilities, Russia will suffer such a huge loss of prestige that the Arab nations prophesied in Ezekiel 38-39 as marching with Russia as she attacks Israel will never believe that Russian arms could destroy those of Israel.
At this moment in prophetic history, Russia simply cannot suffer such a momentous loss of prestige amongst the Islamic nations in the Middle East. Now, President Bush has another reason not to attack Iran -- to go along with the last four years of empty threats against the Ancient Kingdom of Persia.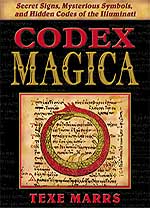 VI. This week's news about the coming Peace Conference in November continued the theme that a major diplomatic agreement is going to be reached!
NEWS BRIEF: "Abbas optimistic on Middle East peace conference: Says the conference will deal with six main issues: borders, Jerusalem, settlements, refugees, security and water", Daily Times, Pakistan, October 24, 2007
"JAKARTA: Palestinian president Mahmoud Abbas said Tuesday during a visit to Indonesia that he was optimistic of a concrete outcome from a planned international conference on peace in the Middle East. The conference on the Israeli-Palestinian crisis, called by US President George W Bush and expected to take place in Annapolis, Maryland, by year-end, has revived hopes of advancing a moribund Middle East peace process."
"Indonesia is the world's most populous Muslim nation and has been a staunch supporter of the Palestinian struggle for nationhood. It has no diplomatic relations with Israel ... Abbas said a document being drafted by his government in conjunction with the Israelis to form a basis for the conference would deal with six main issues: borders, Jerusalem, settlements, refugees, security and water. 'These are complicated issues', he conceded. 'We are determined to do our best to reach a consensus. But even if we don't, at least we are trying to determine the basics that need to be prepared to handle these issues', he said."
This news article lists the main participants of this conference:
"Those expected to attend the meeting were the Middle East Quartet - the United States, Russia, the European Union and the United Nations - G8 members, some Arab League member states, Muslim nations and permanent UN Security Council members, Abbas said."
Remember, Palestinian President Abbas is a Freemason (Codex Magica, p. 152), so this conference has a pre-planned ending, one which we have detailed in NEWS2233, "Modern Israel -- Every 30 Years, In November - From 1917 To 2007!"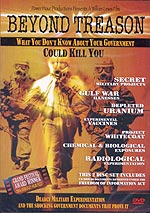 Depleted Uranium Expose'
VII. Iran is starting to press the governments of the world about the American usage of Depleted Uranium weapons in Iraq and Afghanistan.
If this publicity starts gaining traction, the peoples of the world may finally learn of the greatest humanitarian catastrophe in world history -- the greatest genocide ever!
NEWS BRIEF: "Wall Street Czars depopulating the World", Press TV, By Afsaneh Ostovar, Press TV, Tehran, 25 October 2007
"Leuren Moret is an American independent scientist and international expert on radiation and public health issues. She has devoted her life to awakening the public to the destructive consequence of depleted uranium munitions that are used by the US military ...
Q. The US is using DU weapons in violation of international treaties. Why is not the international community forcing the US to put an end to the use or production of such weaponry?
A. I've asked that question many times myself. With the demonstrated total and complete failure of international judicial remedies - by the International Criminal Court and the world court - to enforce the 1925 Geneva poison gas protocol, the Geneva and Hague conventions, international agreements and other treaties, and the failure of depleted uranium weapons to meet the standards (in four out of four categories) of legality under international law ... Just like the US nuclear weapons labs where I have worked, they selectively enforce the rules only when they want to 'get someone', in other words, they unfairly target and enforce laws that may be on the books, but are ignored."
This next segment reveals how complicit the United States is in polluting the world with Depleted Uranium Munitions.
"The US has contaminated 39 states with depleted uranium since 1945 from testing, manufacture, sales, storage and disposal of these weapons. The US is in a massive epidemic of radiation related illnesses, which is increasing every year - the US government nuked its own people with atomic bomb testing, nuclear power plants, and now depleted uranium. Not only are the Middle East and Central Asia contaminated forever with radioactive depleted uranium, which has a half-life of 4.5 billion years, but it has contaminated and mixed throughout the global atmosphere, causing a global epidemic of diabetes and other radiation related illnesses."
"... if you think about the thousands of tons of depleted uranium the US/UK have admitted using since 1991, that would be the same as releasing the radiation from at least 400,000 Nagasaki bombs into the atmosphere since 1991."
We do not have the time nor the space to explore all aspects of this horrific radiation sickness and death which the United States and Great Britain have wreaked upon the civilian populations of Iraq and Afghanistan. You will learn that, over the next 20 years, at least 90% of the population will die because of radiation sickness and that about 75% of all soldiers who have served in the region will also die.
Please take the time to read our Depleted Uranium section, which details this enormous crime against humanity -- Depleted Uranium.
One interesting further note is applicable here. I was reading in LTC Bearden's book on Scalar Wave Technology which the Soviets possess, "Oblivion: America At The Brink".
When I got to the section where Bearden is revealing that scalar wave technology can "dud", or neutralize, every single nuclear warhead in a target country within minutes, thus rendering it useless (Page 183), I thought of the nuclear radiation which civilians and military had breathed into their lungs, slowly radiating their entire bodies with a lethal dose of uranium poisoning -- from the Depleted Uranium Munitions being exploded.
In pondering the military's use of such deadly uranium weaponry, I always had two questions to which I could never get an answer.
1) How are the top military and civilian leadership in Iraq protecting themselves from D.U. poisoning?
2) Why is the Illuminati willing to contaminate vast areas of the earth for 4.5 billion years, when they have worked so hard since 1776 to gain control of the entire earth?
The answer seemed logical: they had an antidote. But, I could never prove it. Still, I wondered --
Could scalar waves "dud" the uranium particles which the victim has breathed in, or the poisoning as it spreads through the organs?
I called LTC Bearden. He confirmed that scalar waves can and do neutralize radiation poisoning within any part of the human body, and that included the lungs. He confirmed that top civilian and military leadership regularly are scanned by simple scalar wave machines, thereby "dudding" the uranium particles in the lungs and any uranium poisoning anywhere in the body.
Further, Bearden confirmed that Russia's large EM Wave Towers could systematically sweep an whole region, neutralizing the entire amount of uranium poisoning created by these awful Depleted Uranium munitions - neutralizing the poisoning in human bodies, on the ground, in the air and in the water! In fact, he felt sure that Russia regularly scans the civilian population of Iran now because they are directly in line to breathe in the dust blowing from Iraq.
Therefore, after Depleted Uranium has accomplished its deadly work in reducing the population of Iraq, Afghanistan, and many other "Non-Integrating" nations, and once the Masonic Christ has appeared, Russian scalar towers can simply sweep over the entire affected region, neutralizing the entire region.
The Illuminati can then take control of a normal planet earth.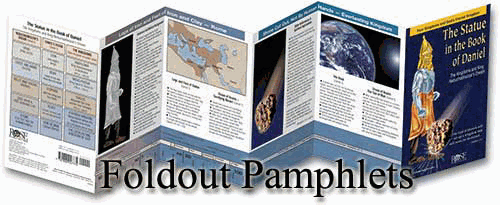 Great New Fold-Out Laminated Pamphlets In Stock! Each Only $3.99
Over 40 Different Pamphlets From Which To Choose -- Visit our Pamphlets Section Now
---------- Articles Posted ----------
If the "New Jerusalem Covenant Plan" is being followed during this upcoming "Peace Conference", you may see the agreement unifying Jerusalem rather than dividing it. This dividing talk may be a ruse.
* "To Understand The Coming Antichrist, You Must Understand Adolf Hitler -- The Ultimate "Type" Of The Coming False Messiah"
Hitler was the perfect type of Antichrist, so if we study him in his many characteristics, we shall get a clear idea as to what Antichrist will be like. Be prepared to be shocked!

"Spear of Destiny", "Pursuit of the Holy Grail", and the bloodline of the "DaVinci Code" are all in play here -- today!
"Jerusalem Is Now The Stumbling Block - The Cup of Trembling - In This Upcoming Peace Conference"
Prime Minister Olmert of Israel has "hinted" that he might divide Jerusalem in the Peace Conference in November. Likud Party chairman backs Olmert, but Conservative Jews are up in arms.

Palestinians are insisting that they be given East Jerusalem as their capitol.
We have entered the time foretold in Zechariah 12!
"Key Understanding Of The 200-Year Battle Between The Catholic Jesuit Order And The Illuminati"
The "Grand Global Merger" of all Black Magick forces occurred in June, 1963, when the new Pope, Paul VI, ascended to the Chair of Peter. For the previous two centuries, the Masters of the Illuminati sought to take over the Vatican from within, while the Jesuit Order fought back, trying to take over the Illuminati. When Paul VI held up the Satanic Twisted Crucifix, he was signaling to the entire world that the "Great White Brotherhood" had taken control of the Vatican.

http://www.cuttingedge.org/news/n2244.cfm

---

New Subscription Promotion!
For a limited time, you can now renew your subscription to Headline News for the minimum $25, and receive a FREE CDROM containing Cutting Edge Seminars 1 and 2 in MP3 format. We consider these seminars to among the best of all the CD's we carry, and will one day soon produce them in video.
Seminar 1 -- "America's Leadership of the New World Order"
Seminar 2 -- "America Determines The Flow of History" -- NOTE: My work on this seminar started Cutting Edge on the road to produce "Secret Mysteries of America's Beginnings" videos.
These two seminars on CDROM is a $19.99 value, but is yours free once you subscribe or renew your subscription. Simply click on the above banner and you will be taken to the Subscription Area.
---
--------Concluding Inspiration ---------------""Are they not all ministering spirits, sent forth to minister for them who shall be heirs of salvation?" Hebrews 1:14

Angels are the unseen attendants of the saints of God; they bear us up in their hands, lest we dash our foot against a stone. Loyalty to their Lord leads them to take a deep interest in the children of His love; they rejoice over the return of the prodigal to his father's house below, and they welcome the advent of the believer to the King's palace above. In olden times the sons of God were favoured with their visible appearance, and at this day, although unseen by us, heaven is still opened, and the angels of God ascend and descend upon the Son of man, that they may visit the heirs of salvation. Seraphim still fly with live coals from off the altar to touch the lips of men greatly beloved. If our eyes could be opened, we should see horses of fire and chariots of fire about the servants of the Lord; for we have come to an innumerable company of angels, who are all watchers and protectors of the seed-royal. Spenser's line is no poetic fiction, where he sings--


"How oft do they with golden pinions cleave
The flitting skies, like flying pursuivant
Against foul fiends to aid us militant!"

To what dignity are the chosen elevated when the brilliant courtiers of heaven become their willing servitors! Into what communion are we raised since we have intercourse with spotless celestials! How well are we defended since all the twenty- thousand chariots of God are armed for our deliverance! To whom do we owe all this? Let the Lord Jesus Christ be for ever endeared to us, for through Him we are made to sit in heavenly places far above principalities and powers. He it is whose camp is round about them that fear Him; He is the true Michael whose foot is upon the dragon. All hail, Jesus! thou Angel of Jehovah's presence, to Thee this family offers its morning vows.
(C.H. Spurgeon, "Morning and Evening Devotions")
---
May Jesus Richly Bless You,
David Bay, Director
866-909-2850 Toll Free Customer Service - Order Line
803-356-2850 Toll Free Customer Service - Order Line
803-356-2860 Fax