Lucifer's Conspiracy and Spiritual Warfare
New DVD by Pastor Hoggard
Spiritual Nature of Conspiracies are working feverishly in the world today, driving all mankind into the New World Order (Isaiah 14:12-14). Hoggard reveals how evil spirits are leading wicked men to create events which will establish Antichrist on the world scene in such a way as to create the Kingdom of Antichrist.
These poor world leaders are forced to create a plan which fulfills God's Prophecies precisely, even though they hate him exceedingly .
Hoggard further demonstrates the sacred occult numbers by which the Satanic New World Order is being established, in current news events -- 11, 22, 33, 77, 99. INCREDIBLE!
This DVD is most definitely Pastor Hoggard's best, and one of his longest, 1 hour, 48 minutes. Still only $14.99
---------- This Week's Hot News -------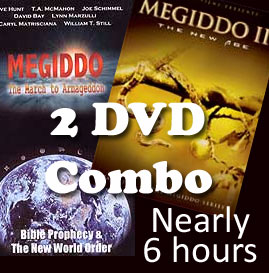 I. The Vatican calls for an economic new world system!
This pronouncement brings the Roman Catholic Pontiff on board with the economic forces of the world striving for a New World Economic Order.
NEWS BRIEF: "Vatican urges economic reforms: also calls for 'Central World Bank'," Worthy News, October 24, 2011
"VATICAN CITY, Oct 24 (Reuters) - - The Vatican called on Monday for sweeping reforms of the world economy and the creation of a ethical, global authority to regulate financial markets as demonstrations against corporate greed continued to spring up in major cities across the globe."
The Vatican has historically been one of the most greedy, rapacious economic animals in the world, as it continues to sell phony indulgences to lessen the time a loved one will stay tortured in Purgatory. Yet, Church leaders piously speak out against corporate greed as if there is no log in their own eye!
Now, let us examine how the call of the Vatican is completely consistent with the Plans of Central Banks throughout the world.
"The Vatican called for the establishment of 'a supranational authority' with worldwide scope and "universal jurisdiction" to guide economic policies and decisions ... Such an authority should start with the United Nations as its reference point but later become independent and be endowed with the power to see to it that developed countries were not allowed to wield "excessive power over the weaker countries. "
That global "supranational authority' has been a goal of the Illuminati for many, many years now. Therefore, the Vatican is coming on board with the very plan of the Central Bankers who have been wreaking havoc with the economies of the world in order to gain the very authority for which the Vatican is now calling!
But, the Vatican is couching her calls for central global banking controls in terms of empathy for the poor and needy of the world! What hypocrisy!
"The Vatican said the International Monetary Fund (IMF) no longer had the power or ability to stabilise world finance by regulating overall money supply and it was no longer able to watch "over the amount of credit risk taken on by the system". The world needed a "minimum shared body of rules to manage the global financial market" and "some form of global monetary management".
"In fact, one can see an emerging requirement for a body that will carry out the functions of a kind of 'central world bank' that regulates the flow and system of monetary exchanges similar to the national central banks', it said. "
If a political or economic figure had made this proposal, he would have been jumped on by the Vatican and by Liberals all over the world; however, since this call for the very structure the Global Elite is made by a religious organization claiming to be concerned about the poor, undiscerning people the world over will support this call.
The undiscerning are very likely to be taken in by this camouflaged religious support for the coveted Central Bank with real authority to economically rule over the nations.
It is little wonder that Jesus warned three times in Matthew 24 that one of the major signs is unparalleled deception at the End of the Age, by both religious and political figures (Matt 24:24)
II. Now that Libya has fallen to the Illuminati, Syria seems next!
Remember, these Arab protests are really designed to prove pretext for the weakening and the overthrow of staunchly entrenched dictators in this region so that Supernation #7 can be established.
NEWS BRIEF: "U.S. Ambassador to Syria with Possible Links to CIA Calls Upon Protesters in Syria to End 41 Year Rule of President Assad", Mark Matheny Blog, October 24, 2011
"Today in Reuters it is reported that the U.S. Ambassador to Syria has had to make a hasty retreat back to the United States after several articles in the Syrian media have incited hostility to the U.S. Ambassador. Robert Ford, was assigned as Ambassador to Syria in 2010 by Barack Obama. Recently it is reported that Ford contacted a seven month old grassroots protest movement, and called upon them to end 41 years of Assad family Rule."
That the American ambassador to Syria would reach out to enemies of the Assad regime should not surprise anyone. As anyone with prophetic discernment understands, Supernations #7 (Middle East and Northern Africa) and Supernation #8 (Central and Southern Africa) are being formed right now; the major stumbling blocks are entrenched dictators who do not want to surrender their national sovereignty so their country can be melded into the Club of Rome Supernation.
Almost uniformly, the weak government taking power from the entrenched dictator are radical Islamic militants. The new government is too weak to resist becoming part of the planned supernation, but they are collectively going to pose an increasing threat to the nation of Israel.
The Assad family of Syria has ruled dictatorially since 1971. For 40 years, these Assads have ruled strongly over Syria, at times taking Syria to war against Israel. The time may be here and now for this family reign to be brought to an end.
After all, Supernation #7 beckons -- if President Assad resists strongly, his end may look a lot like the end of Libya's Gaddafi!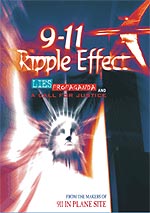 DVD
III. Surprise! America's "ally" and "friend", the pro-Western government of Afghanistan, has warned us that it will side with Pakistan if the United States wages war against Islamabad!
Can you now see how much the pro-western leaders of Afghanistan appreciate our ten-year-old war on their soil?
NEWS BRIEF: "Karzai: Afghanistan to back Pakistan if it wars with U.S.', The "Raw Story, October 22, 2011
"ISLAMABAD (Reuters) – Afghanistan would support Pakistan in case of military conflict between Pakistan and the United States, Afghan President Hamid Karzai said in an interview to a private Pakistani TV channel broadcast on Saturday."
Can you believe this? The pro-western leader Karzai, whom Washington has propped up for many years and has blocked several assassination attempts on him, has just publicly warned that he would support Pakistan if America ever went to war against Islamabad.
This just goes to show you that blood is thicker than water -- or massive sums of money for that matter. One just cannot expect a Muslim to support an "infidel" country if that country goes to war with his "kissing cousins" next door!
When American forces leave Afghanistan as they are now leaving Iraq, all hell will break loose and the pro-American government will be swept away as a twig in the path of a tsunami.
---
New Headline News Article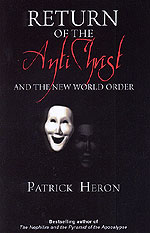 "When Antichrist Steps On To The World Stage. How Will People See Through His Deception?"
To misstep in identifying Antichrist could cause you to be cast into Hell for eternity!
http://www.cuttingedge.org/news/n2457.cfm
---
New Book!
"Defiant Grace"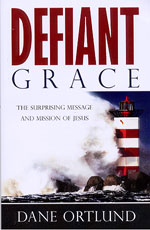 Jesus Defiantly Proclaimed Salvation By Grace; We Need to Defiantly Live Our Lives By His Defiant Grace
The Bible tells us that 'Salvation Belongs To The Lord - Ps 3:8. Yet, Christians believe that, after we are saved, we have to work to keep our salvation. The difference between 'religion' and the gospel of grace is that religion ADDS burdens by announcing that Jesus plus something equals everything while the gospel of grace ABSORBS burdens by announcing that Jesus plus nothing equals everything.
Law feels safe. Grace feels risky. We often speak about grace with a thousand qualifications which reveal a paralyzing fear that grace will be taken too far.
It is time to enjoy grace anew, Paul promised, 'Ye are not under law but under grace" (Rom 6:14) Paul also said 'For it is by Grace ye are saved, not of works...Eh 2:5
This book is for the mature Christian who is frustrated by the lack of spiritual progress in their life; get ready to dive deeply into the ocean of Grace!
---
Back In-Stock!
"The Ancient Book of Enoch DVD: The First Book Ever Written "
The Book of Enoch is a treasure, perhaps hidden away just for these last days. Many know of it but few know of its contents. Can this ancient text be trusted? Is it credible? In this 6-hour DVD series, J. R. Church and Gary Stearman take you on a comprehensive, cover-to-cover tour of this amazing book.
You will learn about the fallen angels who entered Earth through a "stargate," located on the peak of Mt. Hermon, where they swore an oath to complete their corrupting work among men. Enoch enters a flying house and journeys to heaven, sheol and all around the world! His descriptions are absolutely breathtaking in their realism; he literally travels through time!
5 hours on 4 DVDs
Watch TV Interview on "The Ancient Book of Enoch"!
---
'2012 & Beyond: Combination Offer'
Saves You $30.00!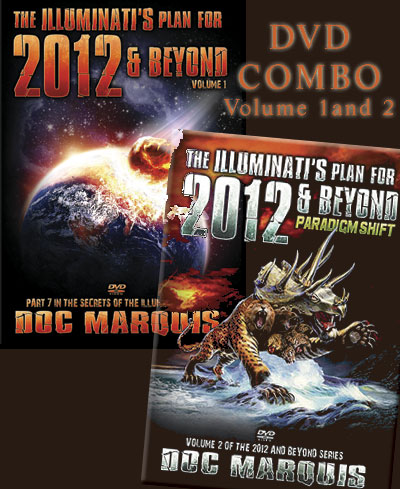 '2012 & Beyond: Combination Offer'
Regularly $79.88 If You Buy Them Separately
Now Only $49.88
This world may, indeed, suffer the greatest calamity in history, but this catastrophe will NOT be any of the proposed doomsday scenario for December 21, 2012, offered by the Mass Media.
This DVD series examines many of the Mass Media scenarios and then shows how each of them simply will not occur.
What may occur, however, is a demonic plan revealed only by the Black Magick Secret Society, The House of Theosophy. This disaster from the Abyss is called the 'Paradigm Shift Producing The Universal Mind'.
Doc Marquis correctly identifies it as a global demonic possession of all unsaved people!
We also examine the possibility that God might send His 'strong delusion' (2 Thess 2:11) This DVD closes with a dramatic appeal for genuine Christians to aggressively reach out to sow Gospel Seed to the unsaved people in their lives, before this 'strong delusion' hits with full force.
This combination offer contains 4 DVD's and has nearly 7 hours of teaching. A Plan of Salvation is offered at the very end of both DVD sets. http://www.cuttingedge.org/detail.cfm?ID=2367
Watch Trailer For Volume 2, Paradigm Shift
---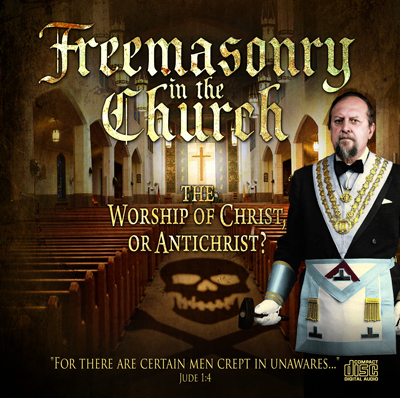 New!
"Freemasonry In The Church: Worship of Christ or Antichrist"
"I'm Lucifer!" exclaims an elderly man, "And I'm pure and virtuous, and holy!" Incredibly, this same man goes on to say that he is a Christian, and insists that Jesus Christ is his Lord.
How can he be "Lucifer" and a follower of Christ? "Because I'm out helping people," he says.
Such is the declaration made by a modern Freemason, and is indicative of perhaps the greatest spiritual cancer afflicting the Church in America today. There are literally thousands of pastors, elders, deacons and regular members in churches that are involved in Masonry. But is their worship toward the Lord Jesus Christ? Or after the spirit of antichrist?
In this dynamic and powerful audio CD, documentary filmmaker Chris Pinto explores the issue of Freemasonry in the Church, and how this secret society is working to change the Gospel and undermine the Christian faith.
CD, MP 3 format, by Chris Pinto, 4 hours 21 minutes of teaching - http://www.cuttingedge.org/detail.cfm?ID=2359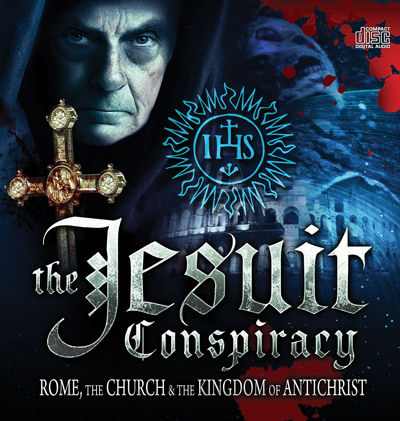 "The Jesuit Conspiracy: Rome, The Church And The Kingdom of Antichrist "
"My history of the Jesuits is not eloquently written ... If ever there was a body of men who merited eternal damnation on earth and in hell, it is this Society of Loyola." - John Adams, President of the United States

"It is my opinion that if the liberties of this country – the United States of America – are destroyed, it will be by the subtlety of the Roman Catholic Jesuit priests …" – Marquis de LaFayette, Revolutionary War hero
Discover the role of the Jesuits in the Great Inquisition, the American Civil War, Vietnam, World War II and Nazi Germany, and their working in the United States through the Ecumenical Movement, Dominionism and the New World Order.
CD, MP3 Format, by Chris Pinto - 3 hours 23 minutes of teaching - http://www.cuttingedge.org/detail.cfm?ID=2360
---
NEW! BIG BOOK OF HISTORY!!!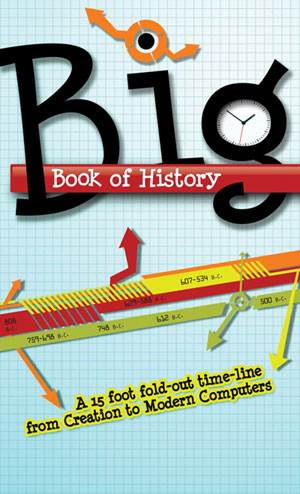 "BIG Book of History: Learning Just Became 15 Feet of BIG Fun"
Families, schools, and churches can unfold 15 feet of the most interesting history of the world. This easy to follow, color-coded, multi-stream timeline teaches six thousand years of world history to children ages seven through thirteen.
These exciting facts and so much more wait inside:
1) Who were the first emperors of China and Rome
2) What discovery unlocked the secrets of a forgotten language
3) How modern robotics had its roots in the tea dolls of Japan
4) Where Christians faced death for the entertainment of thousands
5) Why the languages of Greek and Hebrew were used to write the Bible
6) How the Age of Discovery meant wealth some, and the destruction of civilization for others.
Understanding how the past has shaped our future will inspire young learners to make history for themselves!
Uniquely designed to capture your child's interest, as history flows out 15 feet covering many centuries of exciting history. http://www.cuttingedge.org/detail.cfm?ID=2366
---
New Headline News Articles
Compilation of False But Scary Economic Collapse Headlines - Beginning in 2001, Continuing through 2005 -- Part 1
We shall prove that fake news headlines screaming imminent economic collapse have occurred regularly every single year since 2001! All these headlines have proven to be false, but people still are scared when another fake collapse headline occurs in their daily news.

What did Jesus predict at the End of the Age: "... men's hearts failing them for fear"
Ezekiel 38-39 Russian Led Invasion of Israel
The Demonic Overlord of Russia Will Lead The Way!
Mitt Romney Is Hiding A Secret He Does Not Want You To Know
Mitt Romney – The Man Who Plans To Become A God In This Lifetime! A guest column from Ed Decker, Founder, Saints Alive
Is America In Danger of Being Taken Over By Islam?
You can ignore the three Brotherhood people in the White House, the ascendancy of Islamic culture within our public schools and in our court system. The truth is that the Illuminati is waging annihilating war against Islam!
If Satan Preached The Gospel, Could People Still Be Saved?
In today's Apostate Churches, this question has more merit than at any other time since the Resurrection of Jesus Christ.
Bad News Is Designed To Depress and Scare YOU!
Incredibly, the Plan was written almost 200 years ago to use the Mass Media (Press) as the bloody battering ram to destroy the present world order so the New World Order may be established, through "oceans of blood and tears"!
---
New Fascinating DVD's
The Watchers Have Returned!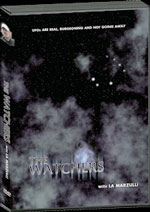 "The Watchers: UFO's Are Not Going Away"
New DVD by Dr. Marzulli - Recognized Expert On The Nephilim
Dr. LA Marzulli has produced a spectacular DVD on the UFO phenomenon, one of the most confusing and unexplained mysteries of our time. Until now. Marzulli offers his own unique perspective on the subject and how this deception plays a part in end-time prophecy. When will the world meet these alien creatures in their flying machines? Is a face to face encounter right on the horizon? Marzulli believes we are being set up for a great deception.
He answers a lot of questions on his DVD including: 1) What are those strange lights in the sky? 2) What factual proof is there of UFO's 3) Are people interacting with UFO's now? 4) Why do people feel the phenomena is benevolent? 5) Cattle Mutilations 6) Abduction Phenomena 7) Alien Implants
You will be amazed! http://www.cuttingedge.org/detail.cfm?ID=2347 Watch the interview of Dr. Marzulli or order at this link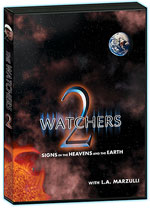 "The Watchers 2: Signs In The Heavens and the Earth"
New DVD by Dr. Marzulli - Recognized Expert On The Nephilim
Why are the nations of the world in turmoil? What is happening with all the changes in the sun and the moon? Why are birds dropping out of the air and millions of fish dying without explanation? Why are sinkholes of gigantic proportions appearing all over the Earth? What is causing increased volcanic activity in Japan, Italy and Iceland? Why are we seeing earthquakes of 7.0 or greater, seemingly on a weekly basis? And what about the UFO seen over the Temple Mount? Was that from God and his angels, or from the dark side?
Something has changed and Watchers 2 will try to investigate to see if the ancient texts are accurate. Are we entering a period where there will be an escalation in wars, earthquakes and famines, including signs in the skies and the heavens? L. A. Marzulli interviews the experts in this sequel to The Watchers.
What a marvelous quality presentation! Watch the trailer or order http://www.cuttingedge.org/detail.cfm?ID=2348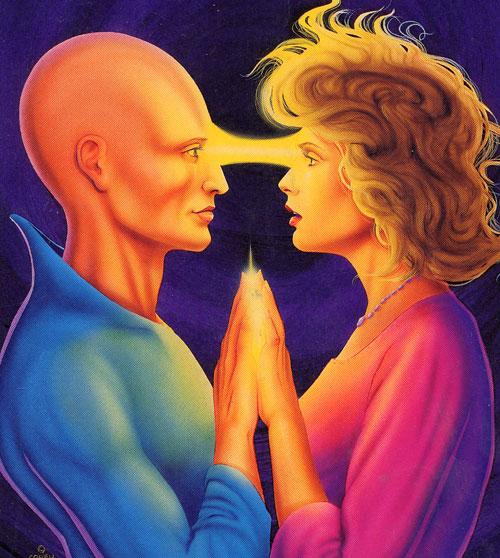 Quotable Quotes
"UFO's and Aliens are part of the New World Order. They are benevolent beings which will aid mankind in attaining the goal of becoming one humanity. They will appear at the proper time to enable mankind to make that Quantum Leap of Collective Consciousness -- when the Christ appears." (Bill Lambert, New England Director, House of Theosophy, Seminar, August 18, 1991)
"[New World Order Planners] have plans to bring about things like earthquakes, war, the Messiah, an extraterrestrial landing, and economic collapse. They might bring about all of these things just to make sure it does work...The Illuminati has all the bases converged." (New Age author, Bill Cooper, Behold A Pale Horse, p. 177

---

Purchase a 1-Year Subscription, you may select 1 FREE gift
Purchase a 2-Year Subscription, you may select 2FREE gifts
Purchase a 3-Year Subscription, you may select 3 FREE gifts
Purchase a 4-Year Subscription, you may select all 4 FREE gifts
We have changed our FREE gifts available to you when you subscribe to Headline News, adding two Pastor Hoggard DVD's to the Seminar Tapes and the Radio Collection CDROM.
---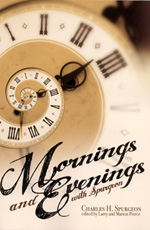 --------Concluding Inspiration ---------"Behold, to obey is better than sacrifice." 1 Samuel 15:22
Saul had been commanded to slay utterly all the Amalekites and their cattle. Instead of doing so, he preserved the king, and suffered his people to take the best of the oxen and of the sheep. When called to account for this, he declared that he did it with a view of offering sacrifice to God; but Samuel met him at once with the assurance that sacrifices were no excuse for an act of direct rebellion. The sentence before us is worthy to be printed in letters of gold, and to be hung up before the eyes of the present idolatrous generation, who are very fond of the fineries of will-worship, but utterly neglect the laws of God. Be it ever in your remembrance, that to keep strictly in the path of your Saviour's command is better than any outward form of religion; and to hearken to His precept with an attentive ear is better than to bring the fat of rams, or any other precious thing to lay upon His altar.
If you are failing to keep the least of Christ's commands to His disciples, I pray you be disobedient no longer. All the pretensions you make of attachment to your Master, and all the devout actions which you may perform, are no recompense for disobedience. "To obey," even in the slightest and smallest thing, "is better than sacrifice," however pompous. Talk not of Gregorian chants, sumptuous robes, incense, and banners; the first thing which God requires of His child is obedience; and though you should give your body to be burned, and all your goods to feed the poor, yet if you do not hearken to the Lord's precepts, all your formalities shall profit you nothing. It is a blessed thing to be teachable as a little child, but it is a much more blessed thing when one has been taught the lesson, to carry it out to the letter. How many adorn their temples and decorate their priests, but refuse to obey the word of the Lord! My soul, come not thou into their secret.
"Morning and Evening Devotions", by C.H. Spurgeon
---
"President Bush:
Evil vs Good Fruits"
Directory of all news articles
Free Radio Transcripts

Free Headline News Archives

Freemasonry

What Saith Rome

Teachings from the Catechism

Bookstore

Meet the Staff

Weather Control

School Shootings

Understanding Clinton
May Jesus Richly Bless You,
David Bay, Director
866-909-2850 Toll Free Customer Service - Order Line
803-356-2850 Customer Service - Order Line - For Out of Country Customers
803-356-2860 Fax