New 4-DVD Set From Pastor Billy Crone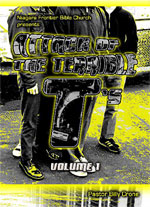 Regularly $29.99, Now On Sale $24.99, Saving You $5.00!
Sequel to the very popular, "Attack of the Killer C's"
---
"Roman Catholicism vs Evangelical Christianity" DVD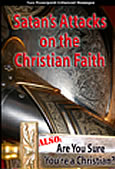 "Satan's Attacks On The Christian Faith" DVD
Are You SURE You Are Saved?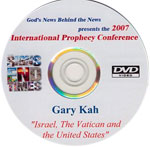 "Israel, the Vatican, and the United States"
Secret agreement reached between the Vatican and Israel, backed by US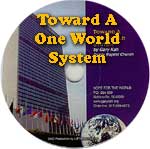 "Toward a One World System" - DVD
Overview of important developments concerning globalization that occurred during the first part of 2008, as well as a look ahead at events being planned for the rest of the year.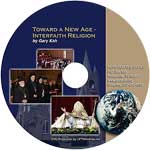 ""Toward A New Age/Interfaith Religion"
Global interfaith movement is deeply rooted in New Age philosophies and occult practices
---
Satan Has Invaded The Church And Government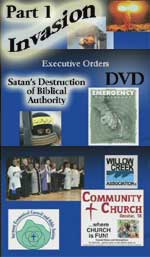 "Invasion 1- Satan's destruction of Biblical Authority"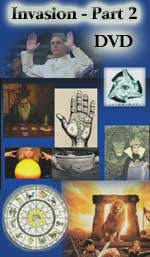 Satan's War against or homes, our churches and our country
Regularly $29.99, Now On Sale $14.99
---
BOOKSTORE NEW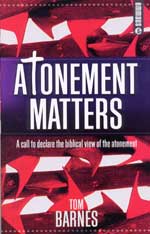 "Call To Declare The Biblical View of the Atonement"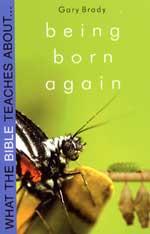 "Learning Fundamentals Of The Faith"
---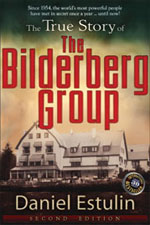 Most Powerful Illuminati Group In The World
---
New Combination Offer

"Occult Symbols In Christian Music" PLUS "They Sold Their Souls For Rock-n-Roll" 10-Hours
Regularly $54.98
On Sale $44.98, Saving You $10.00
---
Rapture Ready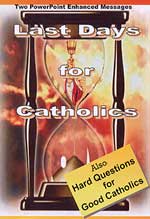 "Will They Be Raptured Or Left Behind?"
DVD
PLUS - NEW DVD
"Biblical Teachings On The Rapture"
by Pastor Hoggard
2-DVD Set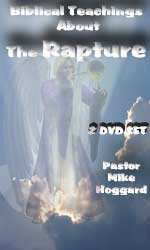 Are You Living "Rapture Ready"?
---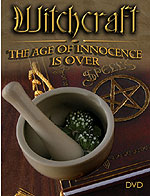 Are Christians to run from witches in fear, or should they make every effort to reach them for Jesus Christ? Indeed, we show how a Christian can use this information to reach a practicing witch with the saving Gospel! SEE THE TRAILER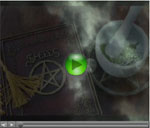 ---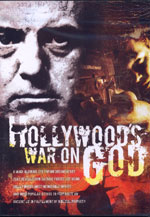 DVD
---
Bookstore Resources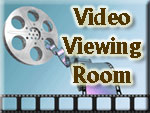 Video Trailers
Listen to great Christian Music online in our Listening Center.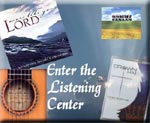 Sample our books before you buy.


SHOPPING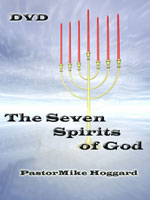 "The Seven Spirits of God"
DVD by Pastor Hoggard
Are you SURE you are saved? Are you SURE your loved ones are saved?
Pastor Hoggard gives you the answer from Revelation 1:4! You will be so greatly encouraged by this revelation
He poses the question of how we should see the Holy Spirit manifesting himself in our lives as he goes through each of the seven spirits and what they mean.
Some say these should be manifested in signs and wonders but Pastor Hoggard shows us the Biblical definition of these Seven Spirits of how they should be seen in a believer's life. He also shows how the spirit of Antichrist would manifest itself as the OPPOSITE of each of the seven spirits through lying spirits who seek to destroy lives. You will learn how to discern the manifestation of the Holy Spirit or the spirit of Antichrist in a persons life. http://www.cuttingedge.org/detail.cfm?ID=1941
Introductory Sale - Regularly $19.99, On Sale $12.99, Saving You $7.00
---
---------- This Weeks Hot News ----------
I. Fears of an assassination of Senator Obama jolted again into public consciousness as Federal officials arrested two Neo-Nazi skinheads, charging them with planning a massive murder culminating in the assassination of Obama.
NEWS BRIEF: "Skinheads held over plot to kill Obama", Reuter's News, October 28, 2008
"Two white supremacist skinheads were arrested in Tennessee over plans to go on a killing spree and eventually shoot Democratic presidential candidate Barack Obama ... The plot did not appear to be very advanced or sophisticated, the court documents showed."
" 'The individuals began discussing going on a 'killing spree' that included killing 88 people and beheading 14 African Americans', Weaks said in the affidavit."
If elected on November 4, Senator Obama would become the first African-American ascend to the White House. Predictably, white supremacists are most concerned and most aggravated, as this next story clearly indicates.
NEWS BRIEF: "Fourteen Words that spell racism: The prospect of an African-American president is bringing white supremacist subculture in the US out of the shadows", The Guardian (London), October 28, 2008
"Daniel Cowart and Paul Schlesselman, the two Tennessee neo-Nazis arrested for plotting to kill 102 African-American schoolchildren and then assassinate Barack Obama, clearly drew inspiration from a violent white nationalist group called the Order. In the 1980s, members of the Order carried out a crime spree that included several high-profile murders. The connection to the Order is evident in the numbers the two men scrawled on their car on Saturday shortly before they were arrested: 14 and 88. The so-called Fourteen Words is a slogan - 'We must secure the existence of our people and a future for white children' - coined by Order member David Lane, who also wrote an essay called 88 Precepts. In white supremacist circles, 14-88 is a shorthand expression of allegiance to the beliefs put forth by Lane and the Order, who wanted to found a white homeland where they could preserve the 'Aryan race' from being polluted by non-whites and enslaved by the 'Zionist-occupied government' of the US. Lane also advocated polygamy and a kind of European paganism he called Wotanism."
The religion called "Wotanism" is an old German paganism, popular amongst Hitler's Nazi adherents. Hitler's favorite god was the Wotan god called Odin. Our calendar reflects this paganism, as "Wednesday" is named after Wotan.
Rumors that Obama might be assassinated have reverberated through the campaign for over a year now. Is it possible?
Remembering that the Illuminati controls this election and will cause their selected man to win this election, it is sobering to remember that assassination is a tool of the Global Elite, as the DVD, above, clearly proves. Whenever the Illuminati wants to eliminate an enemy, or to create chaos, they have no qualms whatsoever about turning to assassination.
What I fear is that the Illuminati wants to create a race war chaos in which they can implement their coveted Martial Law and dissolve our Constitutional government. Therefore, an assassination of Obama should he win the Presidency is a distinct possibility.
In this light, the FBI arrest of these two Neo-Nazi white supremacists can be seen as the first salvo in the conditioning effort to make people instantly believe that the perpetrators behind an assassination attempt on Obama would be white.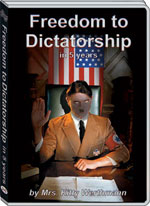 DVD
II. Senator Obama did not help matters at all by comparing America to Nazi Germany!
NEWS BRIEF: "Obama Compares America To Nazi Germany", The Barton Bulletin, October 28, 2008
"As revealing as the audio from Obama's interview with Chicago Public Radio was regarding his affection for wealth redistribution, overlooked was his comparison of America to Nazi Germany. At about 15:30, Obama compares what was going on in the United States during the time of Brown vs. the Board of Education to … Nazi Germany."
"…just to take a, sort of a realist perspective…there's a lot of change going on outside of the Court, um, that, that judges essentially have to take judicial notice of. I mean you've got World War II, you've got uh, uh, uh, the doctrines of Nazism, that, that we are fighting against, that start looking uncomfortably similar to what we have going on, back here at home'."
Critics have long cried that Barack Obama was really a Muslim at heart, and as such, a hater of America. He has gone to great lengths to deny such a hatred toward this country, but his ties to Reverend Jeremiah Wright are strong enough to convince many white Americans that he does harbor harsh feelings in his heart for this country.
Secret Service security was immediately increased following this supposed assassination plot.
NEWS BRIEF: "Security Tightens After Assassination Plot", Fox 5 News, Las Vegas, October 27, 2008
"Two people were charged with plotting to assassinate Sen. Barack Obama on Monday. Authorities said it was part of a plan to go on a nationwide killing spree. Two young men planned to take their white power beliefs a step further, by plotting to kill dozens of innocent black teenagers along with Obama. They were threatening to go on a shooting spree to kill 88 individuals, aligning themselves with a number that represents Neo Nazis, the eighth letter of the alphabet, H, for Hitler."
"National security expert Nick Teta said the stunt has everyone on high alert. 'Nobody knew Timothy McVeigh was going to do it. The signs were there, but we weren't paying attention back then. We're paying a lot more attention now', he said. Just days away from the election, security teams are bracing for threats on both candidates."
A Jewish editorial addresses the issue as to the chaotic events which would follow either an attempted assassination or a successful one.
NEWS BRIEF: "America's nightmare: Notion of black president closely associated with assassination fears", by Orly Azoulay, YNET News, 10.28.08
"When you say 'black president' in America, this is immediately associated with another word – 'assassination'. On the day Barack Obama made history and became the first black presidential candidate on behalf of a major party, he was surrounded by alert Secret Service agents, who formed several rings around the stage on which he delivered his victory speech. These rings had no spaces between them."
How deeply does this anti-black fervor run in America?
".... Obama was able to stir all the racist demons in America's conservative districts, mostly in southern states."
This editorial ends with the statement that the Secret Service greatly fears an attempt on his life every single day on the campaign trail. Our concern is simple, knowing how the Illuminati works. If Obama is assassinated in order to create the kind of race war which would cause extreme chaos, whites will be blamed, but the fingerprints of the Illuminati will be all over the deed.
Remember the slogan of Freemasonry: "Out of chaos, order"!
DVD
III. The Los Angeles Times is refusing to release a video tape which supposedly would be quite damaging to Obama's presidential campaign!
NEWS BRIEF: "LA Times Refuses to Release Tape of Obama Praising Controversial Activist", Fox News, October 28, 2008
"The Los Angeles Times is refusing to release a videotape that it says shows Barack Obama praising a Chicago professor who was an alleged mouthpiece for the Palestine Liberation Organization while it was a designated terrorist group in the 1970s and '80s. According an LA Times article written by Peter Wallsten in April, Obama was a "friend and frequent dinner companion" of Rashid Khalidi, who from 1976 to1982 was reportedly a director of the official Palestinian press agency, WAFA.."
"In the article -- based on the videotape obtained by the Times -- Wallsten said Obama addressed an audience during a 2003 farewell dinner for Khalidi, who was Obama's colleague at the University of Chicago, before his departure for Columbia University in New York. Obama said his many talks with Khalidi and his wife Mona stood as 'consistent reminders to me of my own blind spots and my own biases'."
It is a very serious matter for Senator Obama to consistently express empathy for Islamic causes and to have close Islamic friends. Not only has America been at war with militant Islam ever since the attacks of 9/11, but Israel's very existence depends upon American support. That support could vanish in a heartbeat should a man become President of the United States who is a Muslim at heart!
This next segment demonstrates that Khalidi is fiercely Palestinian, which means he is fiercely anti-Israel and probably anti-America as well.
"Khalidi is currently the Edward Said professor of Arab Studies at Columbia. A pro-Palestinian activist, he has been a fierce critic of American foreign policy and of Israel, which he has accused of establishing an 'apartheid system' of government".
Let us now consider a news story which broke April 10 on this very subject.
NEWS BRIEF: "Allies of Palestinians see a friend in Barack Obama", by Joe Raymond / Associated Press, reprinted in the L.A. Times, April 10, 2008
"CHICAGO -- It was a celebration of Palestinian culture -- a night of music, dancing and a dash of politics. Local Arab Americans were bidding farewell to Rashid Khalidi, an internationally known scholar, critic of Israel and advocate for Palestinian rights, who was leaving town for a job in New York. A special tribute came from Khalidi's friend and frequent dinner companion, the young state Sen. Barack Obama. Speaking to the crowd, Obama reminisced about meals prepared by Khalidi's wife, Mona, and conversations that had challenged his thinking."
"His many talks with the Khalidis, Obama said, had been 'consistent reminders to me of my own blind spots and my own biases. . . . It's for that reason that I'm hoping that, for many years to come, we continue that conversation -- a conversation that is necessary not just around Mona and Rashid's dinner table', but around 'this entire world'."
This sentiment sounds as though Obama is saying that his many conversations with this fiercely loyal Islamic Palestinian had changed his minds of the issues of the Middle East, especially issues revolving around Israel's national life or death.
Despite Senator Obama's denials to the contrary -- and despite his rhetorical support for Israel -- Jews and Christians alike had better beware of this man, for he could turn on the Jewish State in a heartbeat.
Is the stage being set for the fulfillment of these prophecies?
"For then there will be great tribulation, affliction, distress, and oppression, such as has not been from the beginning of the world until now--no, and never will be again. And if those days had not been shortened, no human being would endure and survive, but for the sake of the elect (God's chosen ones) those days will be shortened." (Matthew 24:21-22;

Parallel Bible, KJV/Amplified Bible Commentary

)
While this sounds like Israel is going to be put through dire straits so terrible as to be unprecedented. But, this next prophecy places the kind of national distress in a totally new light.
"AND AT that time of the end Michael shall arise, the great angelic prince who defends and has charge of your [Daniel's] people. And there shall be a time of trouble, straitness, and distress such as never was since there was a nation till that time. But at that time your people shall be delivered, everyone whose name shall be found written in the Book of God's plan for His own." Daniel 12:1; Parallel Bible, KJV/Amplified Bible Commentary)
If the 44th President of the United States were to suddenly withhold America's support of Israel during a time of all-out warfare, Israel could very well find itself in such terrible military straits that she would be unable to adequately defend herself without Godly Divine intervention.
Bible scholars have long maintained that God, Jesus and the top angels are always pictured as sitting on a throne in heaven; therefore, since Michael the Archangel of Israel, is pictured as having arisen means that he is going into action on Israel's behalf.
We might very well be looking at these prophecies being fulfilled, in our Daily News.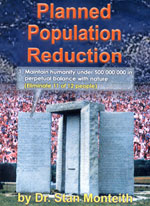 DVD
IV. In the waning days of his presidency, President Bush is pushing the wars in Afghanistan and Iraq beyond their borders!
NEWS BRIEF: "Major fighter-smuggler killed in US attack on Syria: Top Al Qaida member ", Gulf News, October 28, 2008
"Damascus: A top Al Qaida member based in Iraq killed during a US raid on a Syrian compound just over the Iraq border was about to carry out an attack in Iraq, US officials say. The operative, known as Abu Ghadiyah, was the leader of the most prolific network that moves foreign fighters linked to Al Qaida into Iraq. He was the target of the Sunday afternoon raid on the compound in Sukkariyeh, Syria."
This attack is a major event in the waning days of the Bush Presidency, for the following reasons:
1) Syria is a major sovereign nation in the Middle East. This attack violated the principle of National Sovereignty, and is, therefore, an important new development.
2) Syria is not at war with Iraq. While American intelligence officials are saying that Syria was allowing this terror leader to operate on its soil, Syria has been allowing plans for terror strikes in Iraq for five long years now; why has America waited until now to launch such a strike?
3) President Bush had to have authorized this attack on a sovereign nation, which brings us to our next point:
4) American lame-duck Presidents traditionally have scrupulously avoided taking any overt action which might complicate matters for the man who will take office on January 20. Therefore, President Bush should have not carried out this type of attack -- especially since he has ignored the existence of terror groups within Syria for five years.
Therefore, why would President Bush order such an attack on a sovereign nation now?
5) This attack occurred just days before American trooped to the polls to elect the 44th President. Was this attack timed to provide a boost for Republican candidate, John McCain? Some overseas observers are already making this charge.
However, this attack on terrorists within Syria who are continually carrying out attacks within Iraq may be seen in the larger context of American willingness to expand the wars in Iraq and Afghanistan beyond their borders, in "hot pursuit" of terrorists.
For the past ten months, American planes and drones have been violating Pakistani sovereignty by attacking terrorists who are attacking targets within Afghanistan.
NEWS BRIEF: "US strikes in Pakistan kill 301 civilians in 10 months", The Earth Times, 28 October 2008
"Islamabad - Dozens of cross-border strikes carried out by US forces from Afghanistan into Pakistan's lawless tribal region have killed 301 civilians and wounded more than 240 others so far in 2008, a media report said Tuesday. Citing figures compiled by the Interior Ministry, the English-language daily The News said most of those killed in 32 recorded incidents of missile strikes, drone attacks and one ground raid by the US forces were civilians."
Pakistan is officially an important American ally in the "War On Terror", and is under attack by Islamic militant fighters within the country. Therefore, it is surprising that President Bush authorized attacks on her sovereign soil, a tactic which dramatically increases the anger of the Islamic people within Pakistan.
Furthermore, the pro-West Pakistani government has always maintained that these attacks were aimed at civilians more than terrorists.
What I believe is occurring here is that President Bush is sending a signal to Iran that America is quite capable of attacking the Persian Kingdom if she does not start cooperating with the International Atomic Energy Agency (I.A.E.A.) and the Western powers demanding that Iran stop her supposed atomic weapons program.
If John McCain is the next President, these attacks will strengthen his position from the very beginning of his Administration. On the other hand, if Barack Obama ascends to the White House, these attacks will complicate his stated desire to cooperate with Iran rather than confront her.
In this context, these raids into Syria and Pakistan are really quite serious.
---------- Articles Posted ----------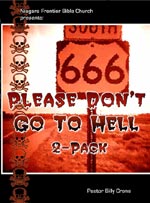 DVD
"How Has Satan Organized Hell?"
Did you know that Satan has organized Hell into seven (7) major divisions, called Principalities? And, he has placed a most powerful demon at the head of each Principality! Each of these demons has the responsibility of spreading his particular brand of temptation and bondage thoroughly over the world. Once you understand how this division works you will understand how and why the world is facing the problems afflicting us today. Further, you will get yet another glimpse as to how very close we probably are to the End of the Age!
http://www.cuttingedge.org/news/n2323.cfm
DVD

"America's 'Demon Traps' - Sure Tell-Tale Signs of the Approaching End of the Age"

A "Demon Trap" is a most powerful Satanic device a witch can utilize to achieve his/her specific goals. A real demon trap when utilized properly, actually brings a demon into our dimension. Did you know that you handle demon traps every day of your life? http://www.cuttingedge.org/news/n2321.cfm

"Is Obama The Coming Antichrist?"

Can it be that Senator Barack Obama is THE Antichrist foretold in the Bible?

He certainly has run a Messianic type Presidential campaign and has been called a 'Messiah' by Farrakhan.

Are we witnessing the public coming to power of the Antichrist? You be the judge after reading this article. Matthew 24 and key prophecies in Daniel are key passages if we are to understand this issue.

http://www.cuttingedge.org/news/n2320.cfm

"WHERE THIEVES BREAK THROUGH AND STEAL"

"Lay not up for yourselves treasures upon earth, where moth and rust doth corrupt, and where thieves break through and steal" Matthew 6:19 (KJV).

In recent days we have witnessed one of the greatest thefts of personal and corporate wealth in the history of the world. If you are a truly born again child of God there are resources available to you in the midst of this growing economic disaster that the world does not have!

Sound Biblical principles which shall guarantee that a genuinely Born Again Christian will survive this crisis!

http://www.cuttingedge.org/articles/p306.htm

DVD

"Obama's 'Universal' Service Plan - Part 2

Mind Change and Collective Service"

Jesus was a community organizer." (A visitor's response to "Training an army of world servers")

http://www.cuttingedge.org/articles/db111.html

"American Economy Now A Tightly Controlled, Severely Regulated Economy"

Transition To Severely Regulated Fascist Economy Is Now Going Global -- Europe, Great Britain, Ireland, and Iceland Are Going Through Same Planned Disaster As American Companies! The Whole World Is Transitioning To The Planned Regulated Economy of The Coming Masonic Christ.

The "Bailout Plan" was never intended to solve the economic crisis, but only designed to establish a powerful Economic Czar!

Capitalism is DEAD in America - Fascist Economy is now a reality

http://www.cuttingedge.org/news/n2317.cfm

Iranian President Ahmadinejad Revealed To Be A Freemason!

Another Reason That Iran Will NOT Be Invaded or Attacked!

Proof positive that Illuminized Freemasonry controls both sides of any conflict. President Ahmadinejad is one of the Global Elite and, as such, his country will not be prevented from playing the role which Biblical prophecy has assigned it.

Proof positive that the conflict between the West and Iran is staged according to the principles of the Hegelian Dialectic! http://www.cuttingedge.org/news/n2318.cfm

Did U.S. Military Set Off Micro-Nuke Which Destroyed the Pakistani Marriott On Sept 20?

The huge blast which destroyed the Islamabad Marriott created too large a crater to be a conventional bomb. Islamic radicals do not possess this sophisticated type of bomb.

The Pro-West Pakistani government was nearly caught by this blast; was this bomb a warning to Pakistani leaders to continue a pro-Western policy or face destruction?

http://www.cuttingedge.org/news/n2316.cfm

" 'Christian Theologians' Preparing People To Accept Aliens!"

The depth of the Apostasy of the Christian Church gets deeper as Christian leaders are now preparing people to accept Aliens, using Christian words and concepts. This current new story focuses on whether Jesus can redeem aliens!

Prophecy: "Let no one deceive or beguile you in any way, for that day will not come except the apostasy comes first , unless the predicted great falling away of those who have professed to be Christians has come, and the man of lawlessness (sin) is revealed, who is the son of doom (of perdition)." (2 Thessalonians 2:3)

http://www.cuttingedge.org/news/n2315.cfm

Obama's 'Universal' Service Plan - Part 1 - Training a Socialist Army of World Servers"

Obama: "I will ask for your service and your active citizenship when I am president of the United States ... this will be a central cause of my presidency."

"A really efficient totalitarian state would be one in which the all-powerful executive of political bosses and their army of managers control a population of slaves who do not have to be coerced because they love their servitude. To make them love it is the task assigned... to ministries of propaganda, newspaper editors and schoolteachers." (Aldous Huxley, 'Brave New World')

http://www.cuttingedge.org/articles/db110.html

"Todd Palin IS MOST DEFINITELY Flashing A Masonic Handsign During The August 29 Photo Shoot With Governor Sarah Palin and Their Children!"

As we demonstrate through pictures, Todd Palin is clearly inserting his hand into his coat in a typical Masonic handsign gesture. This gesture sent a message throughout the occult world that Illuminized Masonry is in control of the Republican Presidential Ticket, including the selection of Governor Palin as McCain's V.P. candidate!

http://www.cuttingedge.org/news/n2314.cfm

MAJOR UPDATE -- September 10, 2008 at 9:45 AM! Sarah Palin shown in a staged photo in an Illuminati pose

"Barack Hussein Obama - THE Most Liberal, Antichristian Presidential Candidate EVER!"

Are the American people so disgusted with "Conservative", "christian", Bush that they will gladly accept a President far more Liberal than Bill Clinton? http://www.cuttingedge.org/news/n2312.cfm
---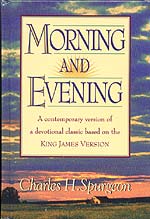 --------Concluding Inspiration ---------------
---
May Jesus Richly Bless You,
David Bay, Director
866-909-2850 Toll Free Customer Service - Order Line
803-356-2850 Toll Free Customer Service - Order Line
803-356-2860 Fax