$9.99 DVD's - Best Value On The Internet - 28 New Titles Added
Select From 52 68 96 Different Titles!
General Titles Reduced to $9.99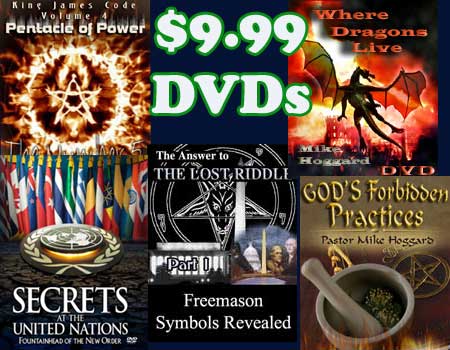 66% to 75% Discounts Off Selected DVD Titles
Variety is good; price is EXCELLENT!
Regular Retails Up To $40, Dual Disc Sets
---
---------- This Week's Hot News -------
I. Hurricane Sandy came ashore barely a Category 1 storm and quickly broke down into a tropical depression.
But, her incredibly low barometric pressure gave Sandy enormous ability to cause huge water surges. The real damage from this storm is primarily from water, not wind.
NEWS BRIEF: "Superstorm Sandy slams East Coast with 80mph winds and unprecedented 13-foot surge of seawater ", New York Daily News, October 30, 2012
"While the hurricane's 90 mph winds registered as only a Category 1 on a scale of five, it packed 'astoundingly low' barometric pressure, giving it terrific energy to push water inland, said Kerry Emanuel, a professor of meteorology at MIT."
The New York metropolitan area apparently got the worst of it, because it was on the dangerous northeastern wall of the storm.
" 'We are looking at the highest storm surges ever recorded' in the Northeast, said Jeff Masters, meteorology director for Weather Underground, a private forecasting service. 'The energy of the storm surge is off the charts, basically'."
Hours before the storm hit, the Big Apple was virtually shut off from the outside world as authorities closed most bridges. When the storm surge hit, it delivered a 13-foot-high wall of water. Underground subways were flooded as were all underground parking garages; it may take authorities days before they can ascertain just how much damage was inflicted. Until subways start running again, New York City will not return to normal.
Wall Street was hit hard enough that its banking and investment houses are closed today.
NEWS BRIEF: "Superstorm Sandy packs big punch", New York Daily News, October 30, 2012
"Tropical storm Sandy swamped Lower Manhattan with a massive surge of seawater Monday and claimed at least one life in New York City as she terrorized some 15 million people up and down the East Coast. Downgraded from a hurricane, the she-witch storm was still packing plenty of punch with 85mph winds that blew out windows, crumbled building facades, turned city streets into raging rivers, and forced LaGuardia Airport to close due to flooding."
But, there is more damage to report.
"The Vietnam War memorial on the tip of Manhattan was completely underwater and flooding was reported in other low-lying areas in the boroughs and across the river in Brooklyn and Queens. Con Edison shut down power across large swaths of Lower Manhattan to prevent damage from encroaching seawater, leaving thousands of customers in the dark. Mass transit was not expected to resume before Wednesday. Nearly 10,000 fights have been canceled for Monday and Tuesday. The New York Stock Exchange, closed for floor trading Monday, and will also be shuttered Tuesday."
While a lot of people lost electricity, the numbers were not as high as officials had feared.
"About 670,000 customers were without power late Monday in the city and suburban Westchester County. 'This will be one for the record books', said John Miksad, senior vice president for electric operations at Con Edison. 'This will be the largest storm-related outage in our history'."
I wonder how much power outages will affect voting in the election on November 6? From the beginning, we were concerned that power outages would be so widespread that many polling areas would be shut down well past the election. Or, a lot of people would be physically unable to get to their assigned polling place to cast their vote.
For all practical purposes, New York City is virtually paralyzed today. How long she will remain in this condition is anyone's guess. The City is so huge and so packed with people that logistics get snarled in a very short amount of time and from just slight inconvenience. Now that she has been hit with a huge water storm, she might not be back to normal for weeks.
UPDATE STORY
In New Jersey, police are carrying out what the governor describes as "urban search and rescue", a term implying many dead.
NEWS BRIEF: "At least 38 dead, millions without power in Sandy's aftermath", Fox News, October 30, 2012
"Millions of people from Maine to the Carolinas awoke Tuesday without electricity, and an eerily quiet New York City was all but closed off by car, train and air as superstorm Sandy steamed inland, still delivering punishing wind and rain. The U.S. death toll climbed to 38 ... 'We are in the midst of urban search and rescue. Our teams are moving as fast as they can," Gov. Chris Christie said. "The devastation on the Jersey Shore is some of the worst we've ever seen. The cost of the storm is incalculable at this point."
"More than 8.2 million people across the East were without power. Airlines canceled more than 15,000 flights around the world, and it could be days before the mess is untangled and passengers can get where they're going. The storm also disrupted the presidential campaign with just a week to go before Election Day."
New York City remains essentially shut down, costing the American economy untold billions of dollars in lost sales and revenue.
"With water standing in two major commuter tunnels and seven subway tunnels under the East River, Mayor Michael Bloomberg said it was unclear when the nation's largest transit system would be rolling again ... Joseph Lhota, chairman of the Metropolitan Transportation Authority, said the damage was the worst in the 108-year history of the New York subway."
"The saltwater surge inundated subway signals, switches and the electrified third rails, and covered tracks with sludge. Workers began pumping the water out and will ultimately have to walk the hundreds of miles of track to inspect it."
President Obama reacted quickly to bring Federal Government disaster aid to stricken states.
NEWS BRIEF: "Obama declares major disaster in New York as Sandy kills 28, causes major flooding and fires", MSNBC News, October 30, 2012
"President Barack Obama declared a major disaster in the New York City area Tuesday after Superstorm Sandy pounded the Northeast, killing at least 28 people, sweeping homes into the ocean, flooding large swaths of coastal areas, crippling public transit, and leaving millions without power. "
"As the East Coast woke up, residents faced the prospect of up to a week without heat, light or refrigeration, while authorities tried to measure the full wrath of the once-in-a-generation hurricane. "
Since the election is one week, one day away, how many election polling places will not be open for people to vote? This question will be unanswerable for much of the entire week. The election might be delayed in many polling places in these very heavily populated areas of the country.
Notice that, at the beginning of this segment, we showed the "Hurricane Card" of the "Illuminati Card Game". How did Steve Jackson Games know, in 1995, that natural disasters, including Hurricanes, were going to be used to overthrow this current civilization so that the New World Order can be established?
The answer is plain: natural disasters can be controlled by scientists working for the Illuminati. We have devoted much time and energy over the past 12 years explaining this technology and we invite you to read our articles: Weather Control and Weather Warfare.
You see, Nicholai Tesla discovered in the early years of the 20th Century, that Earth's storms are controlled by electromagnetic waves in the very low frequency range. Russia's system is called "Scalar" while America's system is called HAARP. How successful are scientiests in controlling weather systems. Listen to this quote from Defense Secretary William Cohen, a most revealing statement of fact from someone who was authorized to know America's top secrets.
"Others (scientists) are engaging even in an eco-type of terrorism whereby they can alter the climate, set off earthquakes, volcanoes remotely through the use of electromagnetic waves." (COHEN ADDRESS 4/28 AT CONFERENCE ON TERRORISM)
Obviously, to "alter the climate", scientists need to control all functions of weather: precipitation, storms of all types and the wind, especially the Jet Stream. After 100 years of secretly perfecting Tesla's original discovery, the Elite do control the weather and are using it against us, as a battering ram to tear down this current civilization.
Defense Secretary William Cohen has just told us! Do you have the courage to believe?
Hurricane Sandy does contain an occult signature. Consider:
* Sandy made landfall on October 29 -- Not only is the month of October the most important month of any year. Occultists believe that, in October, the veil separating the demonic dimension and this eartly dimension is as thin as it gets at any other month of any year. For this reason, disasters created by the Elite are often staged in October.
For example:
The Stock Market Crash of 1929 began in earnest on October 24.

Hurricane Opal -- Category 3 -- Pensacola Beach, Florida, October 1995, Cost: $3 billion

Hurricane Juan - Category 1 -- Louisiana, Texas, Southeast, October 1985, Cost: $1.5 billion. High tides and flooding

The Beltway Sniper attacks were carried out from October 2-24, 2002 (Read full details in NEWS1710, NEWS1714, NEWS1718, NEWS1719, NEWS1724, and NEWS1725


Satan's most holy day of any year is Halloween, October 31.
* Further, the day '29' adds to an '11', which has always been the occult number for the coming Masonic Christ (Antichrist). (Read full details in NEWS1767, entitled, "Events Continue To Come Down By The Numbers -- Occult Numbers")
Since the Elite has the scientific capability to control the storms of weather, we should never, ever experience a devastating storm again. Scientists can kill any storm which arises naturally to keep it from damaging anyone ever again.
But, since Scalar scientists perfected their art in 1986, the world has seen only increases in the number of devastating storms. The Elite are using their Weather Control prowess to overthrow our current civilization (Read full details in our numerous articles located in the "Weather Control" section.
Many times, the truth is stranger than fiction!
II. America faces perhaps her greatest danger of loss of personal freedoms if a Mormon were ever to gain control of the White House.
High-level Mormons take a traitorous bloody oath of vengeance, of revenge, against the United States of America. They also have always felt a fervent desire to win the Presidency so they can carry out their revenge through an LDS based government.
NEWS BRIEF: ""Mormonism Exposed The Oath of Vengeance" , Daily Motion Video
"In 1944, Joseph and Hyrum Smith were murdered while in Carthage Jail in Carthage, Illinois. Outrage among Mormons over the murder of their prophet led Brigham Young to add a new law to the Temple Endowment Ceremony in 1845. That law is called the Law of Vengeance."
If Mormon leaders continue to hold hatred in their hearts over the murder of Joseph Smith, that fact alone brands them as non-christian. You see, God warned His people not to keep hatred in their hearts by desiring vengeance. He promised, "Dearly beloved, avenge not yourselves, but rather give place unto wrath: for it is written, Vengeance is mine; I will repay, saith the Lord." (Romans 12:19; Parallel Bible, KJV/Amplified Bible Commentary)
Since Jesus said "Ye shall know them by their fruits", we know that Mormonism cannot be genuinely Christian. Now, you will learn exactly how non-christian the LDS Church truly is when you read this "Law of Vengeance", which is really a bloody oath of revenge.
"The Law of Vengeance required the Temple patron to take an oath. That oath was to pray for vengeance of the death of Joseph Smith and Hyrum Smith upon the United States of America. This oath has contributed to the murders committed by Mormons at the Mountain Meadows massacre. John D. Lee had this to say about the Mountain Meadows massacre."
'I believe then, as I do now, that it was the will of every true Mormon in Utah ... that the enemies of the Church should be killed as fast as possible and that lot of people had men amongst them that were supposed to have helped kill the Prophets in the Carthage jail, the killing of all of them would be keeping our oaths and avenging the blood of the prophets'."
As you read the "Oath of Vengeance", please remember that the heart of hatred burning within the hearts of Mormons today is just as hot as the desire for vengeance which caused the slaughter at Mountain Meadow.
Remember with whom we are dealing in Mormonism. Bill Schnoebelen said that his Druid Coven leader told him that Mormonism was truly unique, as it is a "religion created by witches for witches". Rage and hatred burn permanently hot within the heart of a person sold out to Lucifer.
Oath of Vengeance
"You and each of you do covenant and promise that you will pray and never cease to pray to Almighty God to avenge the blood of the prophets upon this nation, and that you will teach the same to your children and to your children's children, to the third and fourth generation."
Notice that this oath is pronounced upon "this nation", which is the United States of America. When Bill Schnoebelen warned in his DVD, "Mormonism's Temple of Doom", that we faced a real danger if a Mormon ever took the office of the United States, he had this Oath of Vengeance in mind. You see, even though this oath was removed from the Endowment Ceremony in 1927, it is still officially in place because Mormons are required to teach their children and their children's children to the fourth generation.
For sure, all leading Mormon officials still are bound by this bloody oath. Bill warns that an LDS leader so highly placed as Mitt Romney, has not forgotten this bloody oath of death.
Christians who think they are voting for "the lesser of two evils" might have a nasty surprise awaiting them.
III. Mitt Romney has overtaken President Obama in the key battleground state of Ohio.
The Romney surge continues, at exactly the right time.
NEWS BRIEF: "Rasmussen: Romney Takes Lead in Ohio, 50-48" , Newsmax, October 29, 2012
"The race for Ohio's Electoral College votes remains very close, but now Mitt Romney now has a two-point advantage. The latest Rasmussen Reports telephone survey of likely Ohio voters shows Romney with 50 percent support to President Obama's 48 percent ... The candidates have been locked in a very tight battle in Ohio since August. A week ago, Romney and Obama were tied in the Buckeye State with 48 percent support each. This is the first time Romney has taken even a modest lead in the race."
"Among all Ohio voters, Romney now has a 12-point lead over the president in voter trust – 53 percent to 41 percent - when it comes to the economy ... Romney's also trusted more by eight points in the areas of job creation and energy policy but leads Obama by just two when it comes to housing issues.
National security has been an area where the president has typically had an advantage over Romney this year. But, the Republican challenger now has a 52 percent to 42 percent advantage on the issue."
Overall, Romney's support numbers continue to climb while those of the President continue to slip significantly. It looks as though Christians may get their wish for a "lesser of two evils"; whether history will judge that Romney truly is less evil than Obama remains to be seen.
For me, my focus is on Jesus Christ and his Kingdom and on all the unsaved of the world. Shouldn't this be your focus as well?
Republican strategist, Karl Rove, adamantly states that this trend will continue.
NEWS BRIEF: "Rove: Battleground State Polls Will Move Toward Romney", Newsmax. October 28, 2012
"Mitt Romney's lead in national polls — which he's enjoyed since the first presidential debate — soon should be seen in individual battleground-state polls, strong evidence that Romney will win the Nov. 6 election, Republican strategist Karl Rove said on 'Fox News Sunday'.And because the state polls reflect the national mood, Romney may begin to see states such as Minnesota, Michigan, and Pennsylvania come into play for his electoral vote count, Rove said."
The mood and enthusiasm amongst Democrat voters seems to be decreasing significantly, while Republican voter enthusiasm is higher.
"Rove told show host Chris Wallace that Democrats have had 109,000 fewer requests for absentee ballots than in 2008. Republicans, on the other hand, have already requested 4,000 more and the deadline to request them is not until Monday, Nov. 3."
No matter the election outcome on November 6, lawyers from both Democrat and Republican parties are preparing to challenge the result.
NEWS BRIEF: "Party Lawyers Ready Themselves for Election Recounts", Newsmax, 29 October 2012
"With the presidential race still a toss-up, lawyers for both parties are getting ready for possible recounts in hotly-contested swing states that could determine the election outcome. That's what happened in 2000, when Florida remained in play for days until the Supreme Court cut off the recounts."
" 'They are all bracing for Florida in 2000 — everyone wants to be in position so as not to be disadvantaged by a court decision in a tie', Steve Schmidt, who ran John McCain's 2008 campaign, told Politico. 'This [is] a preventive strategy. They are largely in search of problems that don't yet exist. It's like the Cold War and nuclear capability. You want to have what the other guy has'. "
This election promises to be a contested, narrow margin type of campaign. In the end, the nine Justices of the Supreme Court may decide the winner, as they did in 2000. At that point, the Illuminati does get the man of their choice.
Two billion dollars spent on campaigning will have been totally wasted.
UPDATE STORY
As we reported in 2008, Mitt Romney is geneologically connected to Royalty in Great Britain, just as are Presidents H.W. Bush, W. Bush, Obama and Republican candidate, John McCain. Please take a moment to read our Headline News article which reports this most interesting fact.
This article is NEWS2307, and is entitled, "Obama and McCain Are 22nd Cousins of King Edward I of England!" Note that Mitt Romney has a geneology which traces back to two Kings of England!
The Ancestors of Mitt Romney
"2635 Anne Marbury, b. ... , killed Pelham Bay, Long Island, 20 Aug. 1643"
"2635 -- For some of the ancestry of Ann Marbury Hutchinson, including her descent from Edward I, King of England (d. 1307), see RD600 278-281."
"3925 (=4021) Margaret Wyatt, b. ... , d. Windsor, Conn., 12 Sept. 1675 "
"3925 -- For some of the ancestry of Margaret Wyatt Allyn, including her descent from Henry I, King of England (d. 1135), see RD600 489-492."
Ann Marbury Hutchinson, descends from Edward I, King of England (d. 1307)
Margaret Wyatt Allyn descends from Henry I, King of England (d. 1135)
Barack Obama traces his British geneology back to King Edward I (1307)!
Therefore, in this election, both Barack Obama and Mitt Romney trace their ancestory back to Kings and Queens of England! How important is this fact?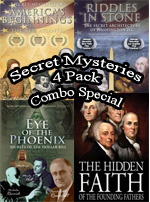 American Presidents and numerous American presidential candidates trace their genealogy back to influential British Royalty. This is the power of "Generational Witchcraft" and it has proven dominant in America's history in keeping America close to the politics and the Black Magick Witchcraft of the British throne.
This influence of Satanism on this country's history proves the point of our Secret Mysteries of America's Beginnings videos: the American Government was established by Freemasons and Rosicrucians loyal to the 1580's plan of Sir Francis Bacon and Queen Elizabeth I, to establish an historically unprecedented nation out of the American Colonies, whose main purpose was to lead the world into Globalization and stage the Masonic Christ.
These two men are not the natural choice of the American voters, but they are the natural choice of the Illuminati, because of their genealogy! A line of continuity is provided by selecting men in the Generational Witchcraft genealogical line. Both Obama and Romney are directly descended from the British King Edward I (1307)! The Illuminati can trust either of these candidates to faithfully carry out their Plan for the next 4 years.
For a more complete ancestry of Mitt Romney, you can study this listing. Ancestry of Willard Mitt Romney
IV. Ancient Hatred of the descendents of Esau -- today's Arabs -- continues to drive Middle Eastern events toward the eventual Battle of Armageddon.
Watch how Muslims are poisoning the minds of their innocent young to hate the Jew.
NEWS BRIEF: "Fatah Facebook Page Shows Mother Placing Suicide Belt on Young Son", algemeiner news, October 30, 2012
"Palestinian Media Watch has reported on a recent photo posted to the official Facebook page of Fatah's Information and Culture Commission in Lebanon showing a mother placing a suicide belt on her young son. Beside it is written an imaginary conversation between the two:
'My mother dressed me in a strange belt (i.e., a suicide belt).
I asked her: 'What is this, mother?'
She said: 'I will put it on you and you will go to your death!'
I said to her: 'Mother, what have I done that you want me to die?'
She shed a tear that hurt my heart and said: 'The homeland needs you, son. Go and blow up the sons of Zion.'
I said to her: 'Why me and not you?'
She said: 'I will stay in order to give birth to more children for the sake of Palestine.'

I kissed her hand and said to her: 'Keep it up, mother, for you and for Palestine I will kill the impure and the damned.'"
Now you can see how Islam seemingly has no end to the men who will fight the Jew until their last breath. After years of worshipping at my Savior's feet and crying with relief that He has paid the penalty for my sin, and praying for the "peace of Jerusalem", this dialogue and this scene between a mother and her flesh-and-blood son breaks my heart.
The only force on earth which could hate God's Chosen People this much does not come from the earth, but from the Abyss of Hell. Israel is not just facing the wrath of Islam, she is facing the wrath of the demonic horde urging Muslims to march forward to destroy the tiny Jewish state.
Consider this next story, as an Egyptian Muslim cleric is also preparing innocent young men to hate and to murder Jews.
NEWS BRIEF: "Egyptian Child Preacher Calls for Destruction of Israel On TV (VIDEO)",
"The video of an Egyptian Child-Preacher calling for Israel to be destroyed by Allah ... (is shocking indeed). Listen to excerpts of this young boy preacher exhorting his equally young followers to destroy Isrqael.
" ' Oh Islamic nation, oh all Muslims…martyrdom on the path of Allah is a religious duty incumbent upon you, oh believers. It is your path for salvation in the eyes of the Lord. Oh Islamic nation, oh all Muslims. (repeated twice)

Pray: "Oh Allah, destroy Israel" (Amen) Oh Allah, destroy Israel. May Jerusalem live on until the day of judgement. [Inaudible] the accursed Sharon, Bush and Obama.
I find it interesting that this young child preacher is still cursing Ariel Sharon who has not been out of a coma for the past six year and George Bush who left office four years ago.
But, the most shocking of all is that this young boy hates Barack Obama, even though he is Muslim himself! I guess this young child never got the message that Barack Hussein Obama is one with the Islamic world. Has this child never seen the Arabic ring on Obama's finger? Has he never seen President Obama bow in obeisance to a Saudi prince?
This hatred against Israel at the End of the Age is not only foretold in Scripture, it is the basis for the final physical annihilation God has planned for these modern day descendents of Esau.
"For behold, in those days and at that time when I shall reverse the captivity and restore the fortunes of Judah and Jerusalem, I will gather all nations and will bring them down into the Valley of Jehoshaphat, and there will I deal with and execute judgment upon them for their treatment of My people and of My heritage Israel, whom they have scattered among the nations and because they have divided My land." (Joel 3:1-3; Parallel Bible, KJV/Amplified Bible Commentary)
God is watching these horrific acts of hatred carried out against His people and He is taking notes. Soon, the time will come when these words and acts of hatred shall form the basis for permanent annihilation of all Israel's enemies, starting first with the Muslim.
---
'Genetic Roulette' / 'Medical Murder': Two Sides of A Coin
Combination DVD Offer, 3 DVD Set
Regularly $44.94 if purchased separately
On Sale $29.94, Saving you $15.00
The stark messages in 'Genetic Roulette' and 'Medical Murder' are two sides of the same coin. 'Genetic Roulette' proves the scientific dangers inherent in Genetically Modified Foods. They demonstrate how human scientists have taken God's good food and have genetically modified it so that it actually is killing people today!
Never before seen evidence points to genetically engineered foods as a major contributor to rising disease rates in the population, especially among children. Gastrointestinal disorders, allergies, inflammatory diseases and infertility are just some of the problems in humans, pets, livestock and lab animals who eat Genetically Modified soybeans and corn.
Monstanto's strong arm tactics, the FDA's fraudulent policies and how the USDA ignores a growing health emergency are also revealed. This shocking documentary may change your diet, help you protect your family and accelerate the consumer 'tipping point' against Genetically Modified organisms (GMO's).
Also contains a 28-minute expose' on modified seeds, another grave danger to our long-term health.
Dynamic Trailer For "Genetic Roulette" DVD
'Medical Murder' examines the murderous nature of our chemically-based medical industry. Literally, the collaboration between government regulators and chemical medicine producers is so deadly that we can call it 'Architects of Madness'. The third highest cause of death in America is "iatrogenic" -- induced in a patient by a physician! But that is not all the horror! A new study proves that aggressive radiation cancer treatments create a far more dangerous cancer cell than the one from which the patient is suffering. 'The new study is yet another blow to the failed and favored mainstream treatment paradigm of trying to cut out, poison out or burn out cancer symptoms (tumors) instead of actually curing cancer.' But, there is more concern; the Government is killing you as it subsidizes the top killers of our population.
Dynamic Trailer For "Medical Murder: Architects of Madness" DVD
This Combination DVD offer has over 5 hours of teaching! http://www.cuttingedge.org/detail.cfm?ID=2470
---
New Book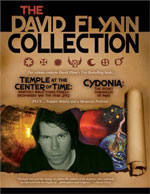 "David Flynn Collection"
"Temple at the Center of Time: Newton's Bible Codex Finally Deciphered" and "Cydonia: The Secret Chronicles of Mars'
Oversized Combination Book Published by Tom Horn
'Temple at the Center of Time: Newton's Bible Codex Finally Deciphered" -- Newton believed that an original pure knowledge existed. He did search for it. A few researchers have written that Newton actually discovered 'something' and tried to fit his existing research into a 'prisca sapientia' of their own design, claiming his beliefs fit modern realms of philosophy or Eastern Religions. For the first time in history, "Temple at the Center of Time" uncovers what Newton was looking for and, in so doing, proves that pivotal events in history are unquestionably connected in time and space to JERUSALEM.
Newton didn't know it. The key was right in front of him.
"Cydonia: The Secret Chronicles of Mars' - Flynn reveals that many occult beliefs originated from this 'Chronicles of Mars'. For example: a) The great Cosmic Clock embodied in the Ouroboros, and the true meaning of this serpentine symbol; b) The "gods" who ruled the planets in the ages before Adam - (Pre Adamic History) - and their return as "aliens"; c) The meaning behind the esoteric tenet "As Above, So Below"; d) The Great Work of the Mystery Schools from its point of origin to the implementation by the modern alchemists of NASA; Many more fascinating facts!
Over-sized book, 515 pages, 8 1/2 by 11 by 1 1/4 - http://www.cuttingedge.org/detail.cfm?ID=2468
---
NEW! Glossy Rose Foldout Pamphlets
Introducing Joni Eareckson Tada
The topics of fear and hopelessness, depression and suffering, loneliness and worry are issues that author, Joni Eareckson Tada, can speak to personally: A diving accident in 1967, when she was 17, left her a quadriplegic. She has lived 45 years in a wheelchair and she has experienced her share of ups and downs. "But," she says, "oh, the difference the grace of God has made in my life."
We pray that Joni's pamphlets will touch your heart and your mind with the hope, the love and the soul peace of Jesus Christ, beginning with the Sovereignty of God!
Each pamphlet is 14 pages, full color, glossy plastic coating for durability, 8.5 x 5.5 inches, fits inside a Bible cover.
SEE OUR SELECTION OF ALL 87 GLOSSY PAMPHLETS
---
Price Break on "Wide Is The Gate", Vol 1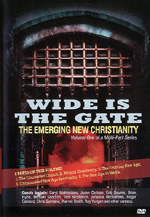 "The Emerging New Christianity, A Paradigm Shift", Volume One - Regularly $39.99, Now Only $29.99
Video is 3 hours, 20 minutes
A look into the invasion of the old New Age Movement in today's Post Modern Church. Today's new brand of Christianity has a different gospel and is targeting thousands of the younger generation with a so-called hip, cool, experiential spirituality, much of which is embracing the mysticism of Roman Catholicism with its ecumenical philosophy of uniting people from all faiths to work together and bring about a new world of peace and harmony.
The dangerous result of this new spirituality in the church is bringing about the rise of today's "Christianized" occultism. Through modern marketing techniques and business management skills a global agenda of faith, commerce and government is being orchestrated for churches to partner with other faiths for world peace and unity. This man made utopia will usher in the reign of Antichrist and his kingdom
3 hours 20 minutes of exciting revelation about the true direction of the Christian Church today, the church whom Jesus will spew out of His mouth!
http://www.cuttingedge.org/detail.cfm?ID=2336
Volume 2 Is Now Back In-Stock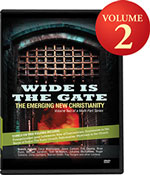 "Wide Is The Gate DVD: Vol Two"

"Emerging Christianity In The Post-Modern Church"

In Volume 2 of 'Wide Is The Gate', Caryl Matrisciana specifically addresses many of the numerous areas in today's church in which Satan has infiltrated into the churches of today.

Now in stock.

Examples are:
Environmentalism, Global Warming and Mother Earth
Progressive Christianity - merging with Leftist Politics
Kingdom Now, Dominionism now in Mainline Christianity
Ecumenical Movement now uniting Evangelical Protestants and Roman Catholics to further the One World Religion
The Social Gospel, being promoted by Youth Outreach and Evangelicals
Chrislam, melding Islam with Christianity
Replacement of Israel by the Church; and many more

When you understand the true apostate condition of today's 'christian' church, you will understand how Jesus can declare 'I will spew you out of My mouth"! And, you will understand the lateness of the prophetic hour

3 hours, 36 minutes long -- http://www.cuttingedge.org/detail.cfm?ID=2451
---
Regular Retails Up To $30 - Single Disc DVD's
26 28 Titles From Which To Choose
---
"Climate Change or Mind Control?"
NEW DVD by Dr. Daniel Faulkner
Is our Earth warming? YES!
Is our Earth cooling? YES!
Are man's activities the cause of this warming and cooling? NO!
Professor Dr. Daniel Faulkner of Physics and Astronomy, at the University of South Carolina, reveals how false the alarms over Global Warming and Global Cooling truly are by speaking in layman's terms that all of us can understand. Dr. Faulkner examines the history of warming and cooling trends over the past 1,000 years and proves that this current alarm is a propaganda exercise designed to scare us into a Global Government.
Faulkner then shows us the exact propaganda techniques that Mass Media is using to control our minds so that vast numbers of people can believe in a global problem that simply does not exist. You and I and the people of the world are the intended victims of a very slick propaganda exercise!
Over 1 1/2 hours, shipping Wednesday, 8/22. http://www.cuttingedge.org/detail.cfm?ID=2450
---
New Headline News Article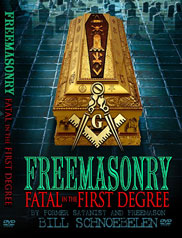 DVD
Recognizing The Stifling Global Power Dominating / Controlling Both Democrat And Republican Parties
Both major American political parties are tightly controlled by a master global plan designed to bring every nation in the world into the New World Order. No political leader is independent of this insidious power and neither party can exercise sovereign control over their own affairs.
You must look in the opposite direction of the Public Rhetoric to understand true reality. Before you read this article, please take a few moments to read "Breaking Out of the Mental Box: Learning To Think In The Opposite Direction To Discover the Truth", NEWS1558. http://www.cuttingedge.org/news/n2479.cfm
---

Purchase a 1-Year Subscription, you may select 1 FREE gift
Purchase a 2-Year Subscription, you may select 2FREE gifts
Purchase a 3-Year Subscription, you may select 3 FREE gifts
Purchase a 4-Year Subscription, you may select all 4 FREE gifts
We have changed our FREE gifts available to you when you subscribe to Headline News, adding two Pastor Hoggard DVD's to the Seminar Tapes and the Radio Collection CDROM.
---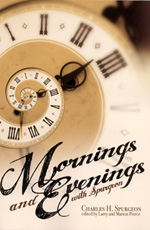 --------Concluding Inspiration ---------"Just, and the justifier of him which believeth." Romans 3:26
Being justified by faith, we have peace with God. Conscience accuses no longer. Judgment now decides for the sinner instead of against him. Memory looks back upon past sins, with deep sorrow for the sin, but yet with no dread of any penalty to come; for Christ has paid the debt of His people to the last jot and tittle, and received the divine receipt; and unless God can be so unjust as to demand double payment for one debt, no soul for whom Jesus died as a substitute can ever be cast into hell. It seems to be one of the very principles of our enlightened nature to believe that God is just; we feel that it must be so, and this gives us our terror at first; but is it not marvellous that this very same belief that God is just, becomes afterwards the pillar of our confidence and peace! If God be just, I, a sinner, alone and without a substitute, must be punished; but Jesus stands in my stead and is punished for me; and now, if God be just, I, a sinner, standing in Christ, can never be punished. God must change His nature before one soul, for whom Jesus was a substitute, can ever by any possibility suffer the lash of the law. Therefore, Jesus having taken the place of the believer—having rendered a full equivalent to divine wrath for all that His people ought to have suffered as the result of sin, the believer can shout with glorious triumph, "Who shall lay anything to the charge of God's elect?" Not God, for He hath justified; not Christ, for He hath died, "yea rather hath risen again." My hope lives not because I am not a sinner, but because I am a sinner for whom Christ died; my trust is not that I am holy, but that being unholy, He is my righteousness. My faith rests not upon what I am, or shall be, or feel, or know, but in what Christ is, in what He has done, and in what He is now doing for me. On the lion of justice the fair maid of hope rides like a queen.
---
Directory of all news articles
Free Radio Transcripts

Free Headline News Archives

Freemasonry

What Saith Rome

Teachings from the Catechism

Bookstore

Meet the Staff

Weather Control


May Jesus Richly Bless You,
David Bay, Director
866-909-2850 Toll Free Customer Service - Order Line
803-356-2850 Customer Service - Order Line - For Out of Country Customers
803-356-2860 Fax
Thank you for visiting and Please feel free to E-mail Cutting Edge Ministries if you have any questions about our outreach ministry.