---------- This Week's Hot News -------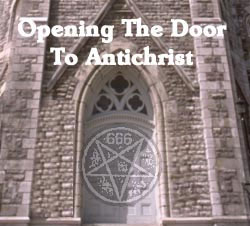 DVD
I. The National Cathedral and other apostate "christian' churches read the Islamic Quran from their pulpits this past Sunday!
The prophesied apostasy of the Christian Church is now deep and wide enough for Antichrist to arise!
NEWS BRIEF: "Christian Churches Read Quran from Pulpits across America", Patriot News, October 31, 2011
"How would you feel if your pastor stood in the pulpit this past Sunday opened what you believed to be his Bible and then started to read passages completely unfamiliar to you. Then in the midst of the reading you hear him say Allah instead of God and you realize he is reading not from his Bible, but from the Quran."
"How would you feel and what would you do?"
"If this didn't happen to you yesterday, count yourself fortunate because it did happen to a number people sitting in Christian churches across America."
I will tell you what I would do if my pastor began reading from the Islamic Quran; I would get right up, marshal my family and leave that church, never to return. The very idea that 'christian' pastors could defile a sanctuary made holy by the presence of the Holy Spirit by reading a book sacred to a false pagan religion is almost incomprehensible to me.
Yet, prophecy warned us that this kind of a departing from basic fundamentals of the true Faith would occur at the End of the Age, and we were told to look out for it. Do you remember?
"Let no one deceive or beguile you in any way, for that day will not come except the apostasy comes first, unless the predicted great falling away of those who have professed to be Christians has come, and the man of lawlessness (sin) is revealed, who is the son of doom, of perdition..." (2 Thessalonians 2:3; Parallel Bible, KJV/Amplified Bible Commentary)
In other words, the Antichrist (Man of Lawlessness) cannot arise until and unless Christian pastors, teachers and leaders begin to "fall away" from Biblical Truth. Once this falling away has reached a certain point, Antichrist can arise.
Therefore, this apostasy is a very big deal, a very important prophetic event. Christian pastors who lead their flocks away from core Truth are literally opening the door to Antichrist, just as the DVD shown above chronicles!
How many Christian leaders stop to think that their actions are opening the door for the dreaded Antichrist to stride onto the world scene? Would they continue this false teaching if they stopped to think about this prophetic reality? Or, is their heart so hardened by years of false teaching and false believing that they feel nothing?
Why is the National Cathedral leading this effort to persuade christian pastors to read the Quran from their pulpits? Returning to our article, we find the answer.
"Social activists involved with Faith Shared, a program of Interfaith Alliance and Human Rights First were trying to promote tolerance and respect of Islam and counter opposition to the Muslim faith. So starting with the National Cathedral in Washington DC, at least fifty other churches in twenty-six states joined in the effort to host readings from the Quran."
"The effort is meant to counter what they refer to as 'anti-Muslim bigotry and negative stereotypes' that have been growing in the US. By getting prominent national and local churches to read from the Quran and teach their congregations about Islam, the Alliance believes it will help make Christians more knowledgeable and tolerant of Islam."
Why should christian churches build up the very religion which has slaughtered more Christians than any other religion? Do you know that the only reason many countries in Africa and the Middle East are so predominantly Muslim today is that, over 1,000 years ago, Islamic warriors carried out a very effective genocidal campaign against Christians throughout the entire region.
But, today, the most important prophetic reality is that all religions of the world must come together under one roof so Antichrist and his False Prophet can create their One World Church. The New England Director of the House of Theosophy called this global religion the "New World Order Religion" and he revealed that the Roman Catholic Pope would be the leader of it, thus marking the Pontiff -- whoever he is at the time -- as the False Prophet of Revelation 13:11-18 (Read full details in NEWS1052).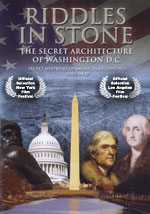 DVD
Let us spend just a moment speaking of the National Cathedral. In the Summer of 2006, Chris Pinto and I were in Washington, D.C., filming the DVD "Riddles In Stone: The Secret Architecture of Washington, D.C.".
We planned to see the National Cathedral, because New Age authors have made it quite plain that they consider this church to be central to the drive to the New World Order and to the appearance of the New Age Christ.
As Chris began filming the center of the church, he suddenly gasped and called me over. From the ceiling in the sanctuary, a man hung on a cross. But, this man was clearly not Jesus Christ. At first we thought he must be Maitreya the Christ, a name New Agers have given to the New Age Christ.
But, the clothing did not seem right. Then, we suddenly realized that we were looking at the mystical Persian Savior, Zarathustra! A Satanist once told me that, when Antichrist arises, his "bible" would be the book, "Thus Spake Zarathustra", by William Nietzsche, the man who popularized the notion that "God is dead".
Further research then revealed that the final savior of mankind will descend spiritually from the line of Zarathustra.
What blasphemy to depict Zarathustra as the Savior of all mankind, hanging on a christian cross! I felt the deepest sense of revulsion I have ever felt.
This is the National Cathedral, the church of the coming Antichrist!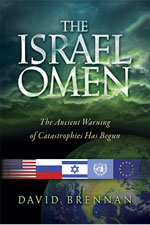 II. As the Palestinians win a key U.N. vote to achieve nationhood, the Palestinians on the ground launch a powerful rocket attack against Jewish citizens.
NEWS BRIEF: "Gazan missiles fly as Israel scrambles for a cease fire", The Australian Jewish News, October 31, 2011
"ROCKETS from Gaza continued to hit southern Israel as a second cease fire in less than 24 hours was scheduled to go into effect. Egypt reportedly continued to negotiate a cease fire for Sunday night in an effort to stem a weekend assault of rockets and mortars on southern Israel."
Many communities continued to limit civilian casualties.
"... several southern Israeli communities such as Ashdod, Ashkelon, Beersheba and Gan Yavne announced that schools would remain closed on Monday.
At least 39 rockets and mortars pounded Israel's south over the weekend, including 11 on Sunday morning. Islamic Jihad claimed responsibility for the attacks. The attacks left an Israeli father of four dead and dozens wounded."
The Israeli Defense Minister issued a strong warning to Islamic terrorist groups.
"Israel's Defense Minister Ehud Barak said Sunday afternoon following a meeting with security and intelligence officials that: 'We will do anything to defend Israeli civilians. I advise the Hamas and Islamic Jihad terrorist organizations not to test our capabilities'."
Where is the vaunted Israeli missile defense system?
"An Iron Dome anti-missile system positioned near Ashdod failed to intercept rockets on Saturday due to a 'technical' failure, according to the IDF. It was back in service and intercepted a rocket on Sunday morning."
The fact of the matter is that Iron Dome is easily overwhelmed by multiple rockets in the air. Israeli civilians have little protection against these rockets. All they can do is hunker down, and hope it all ends soon.
Discerning Israeli citizens realize that the day will come when Israel will be attacked by coordinated Islamic forces from within and without, and that the Arab arsenal of over 100,000 rockets will begin pummeling the tiny Jewish state.
At that time, God is going to have to intervene as He promised.
"AND AT that time of the end Michael shall arise, the great angelic prince who defends and has charge of your [Daniel's] people. And there shall be a time of trouble, straitness, and distress such as never was since there was a nation till that time. " (Daniel 12:1; Parallel Bible, KJV/Amplified Bible Commentary)
God will never allow Israel to be totally defeated and annihilated, but He will allow great devastation to occur, as the language in the above Scripture clearly indicates.
III. President Obama is taking a page out of the playbook for the dictators of Ancient Rome: during a time of chaos and inaction, the dictator stepped in to do what is "best for the people"!
Even if he had to act alone.
NEWS BRIEF: "Carney: Obama will 'continue' to act 'independently' without Congress", The Daily Caller News, October 31, 2011
"White House Press Secretary Jay Carney said President Barack Obama will 'continue' to act 'independently' without congressional authorization to 'benefit the American people' as part of the White House's 'We Can't Wait' campaign."
What is the President trying to accomplish by sidestepping Congress?
"He is simply acting to help the American people, whether it's with their mortgages, their student loans, their access to vital drugs, assisting businesses to speed up the process by which they get a, you know, contracts, with their payments from the federal government. These are all measures he can take administratively, and he will continue to take them."
The real problem is that once citizens are conditioned to see their President overstep his authority by bypassing Congress, then it will be far easier for the President to act independently in a scripted terrorist situation to suspend the Constitution, declare Martial Law, and begin arresting "dissidents".
This action is planned, and the President who undertakes these dictatorial measures will assure the people that he is operating with their best interest at heart and that they will get their freedoms back once chaos is banished and law and order reestablished.
Listen to this plan, enunciated about 200 years ago.
"The GOYIM are a flock of sheep, and we are their wolves. And you know what happens when the wolves get hold of the flock? .... There is another reason also why they will close their eyes: for we shall keep promising them to give back all the liberties we have taken away as soon as we have quelled the enemies of peace and tamed all parties .... It is not worth to say anything about how long a time they will be kept waiting for this return of their liberties ...." (The Protocols of Zion, Protocol 11, 'We Are Wolves' ")
DVD
IV. Police in Great Britain continue to take drastic steps designed to implement dictatorship.
All dictators in world history have wanted to impose great surveillance'; now, modern technology allows them to do so.
NEWS BRIEF: "UK Cops Using Fake Mobile Phone Tower to Intercept Calls, Shut Off Phones", Wired Magazine, October 31, 2011
"Britain's largest police force has been using covert surveillance technology that can masquerade as a mobile phone network to intercept communications and unique IDs from phones or even transmit a signal to shut off phones remotely ... The portable device, which is the size of a suitcase, pretends to be a legitimate cell phone tower that emits a signal to dupe thousands of mobile phones in a targeted area. Authorities can then intercept SMS messages, phone calls and phone data, such as unique IMSI and IMEI identity codes that allow authorities to track phone users' movements in real-time, without having to request location data from a mobile phone carrier."
This technology is coming to the United States!
"Between 2004 and 2009, Datong won over $1.6 million in contracts with the U.S. Secret Service, Special Operations Command, the Bureau of Immigration and Customs Enforcement and other agencies. In February 2010, the company won a $1.2 million contract to supply tracking and location technology to the U.S. defense industry. "
"The FBI is known to use a similar technology called Triggerfish, which also pretends to be a legitimate cell tower base station to trick mobile phones into connecting to it. The Triggerfish system, however, collects only location and other identifying information, and does not intercept phone calls, text messages, and other data."
Governments all over the world are producing technological capabilities across a wide spectrum of society, all of which will one day enable the greatest dictator of all time to impose the greatest, most repressive dictatorships the world has ever seen.
And, prophecy will be fulfilled specifically!
---
New Headline News Articles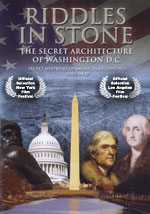 DVD
Should Christians Insist On Tearing Down The Washington Monument?
Even though the Washington Monument is the most disgusting symbol in all Satanism, Americans have allowed it to be honored as the most important symbol of this country! Do you know enough to be scared?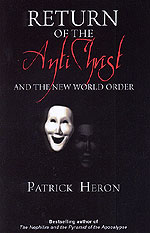 "When Antichrist Steps On To The World Stage. How Will People See Through His Deception?"
To misstep in identifying Antichrist could cause you to be cast into Hell for eternity!
http://www.cuttingedge.org/news/n2457.cfm
---
Lucifer's Conspiracy and Spiritual Warfare
New DVD by Pastor Hoggard
Spiritual Nature of Conspiracies are working feverishly in the world today, driving all mankind into the New World Order (Isaiah 14:12-14). Hoggard reveals how evil spirits are leading wicked men to create events which will establish Antichrist on the world scene in such a way as to create the Kingdom of Antichrist.
These poor world leaders are forced to create a plan which fulfills God's Prophecies precisely, even though they hate him exceedingly .
Hoggard further demonstrates the sacred occult numbers by which the Satanic New World Order is being established, in current news events -- 11, 22, 33, 77, 99. INCREDIBLE!
This DVD is most definitely Pastor Hoggard's best, and one of his longest, 1 hour, 48 minutes. Still only $14.99
New Book!
"Defiant Grace"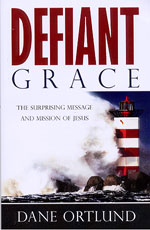 Jesus Defiantly Proclaimed Salvation By Grace; We Need to Defiantly Live Our Lives By His Defiant Grace
The Bible tells us that 'Salvation Belongs To The Lord - Ps 3:8. Yet, Christians believe that, after we are saved, we have to work to keep our salvation. The difference between 'religion' and the gospel of grace is that religion ADDS burdens by announcing that Jesus plus something equals everything while the gospel of grace ABSORBS burdens by announcing that Jesus plus nothing equals everything.
Law feels safe. Grace feels risky. We often speak about grace with a thousand qualifications which reveal a paralyzing fear that grace will be taken too far.
It is time to enjoy grace anew, Paul promised, 'Ye are not under law but under grace" (Rom 6:14) Paul also said 'For it is by Grace ye are saved, not of works...Eh 2:5
This book is for the mature Christian who is frustrated by the lack of spiritual progress in their life; get ready to dive deeply into the ocean of Grace!
---
Back In-Stock!
"The Ancient Book of Enoch DVD: The First Book Ever Written "
The Book of Enoch is a treasure, perhaps hidden away just for these last days. Many know of it but few know of its contents. Can this ancient text be trusted? Is it credible? In this 6-hour DVD series, J. R. Church and Gary Stearman take you on a comprehensive, cover-to-cover tour of this amazing book.
You will learn about the fallen angels who entered Earth through a "stargate," located on the peak of Mt. Hermon, where they swore an oath to complete their corrupting work among men. Enoch enters a flying house and journeys to heaven, sheol and all around the world! His descriptions are absolutely breathtaking in their realism; he literally travels through time!
5 hours on 4 DVDs
Watch TV Interview on "The Ancient Book of Enoch"!
---
'2012 & Beyond: Combination Offer'
Saves You $30.00!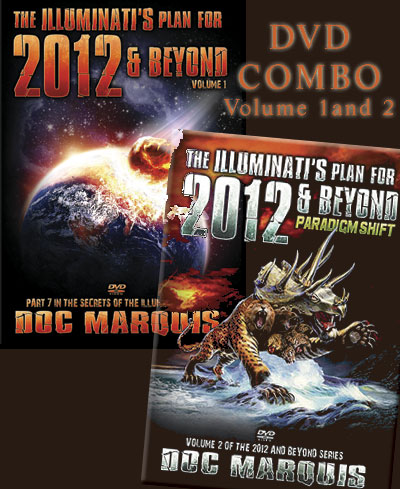 '2012 & Beyond: Combination Offer'
Regularly $79.88 If You Buy Them Separately
Now Only $49.88
This world may, indeed, suffer the greatest calamity in history, but this catastrophe will NOT be any of the proposed doomsday scenario for December 21, 2012, offered by the Mass Media.
This DVD series examines many of the Mass Media scenarios and then shows how each of them simply will not occur.
What may occur, however, is a demonic plan revealed only by the Black Magick Secret Society, The House of Theosophy. This disaster from the Abyss is called the 'Paradigm Shift Producing The Universal Mind'.
Doc Marquis correctly identifies it as a global demonic possession of all unsaved people!
We also examine the possibility that God might send His 'strong delusion' (2 Thess 2:11) This DVD closes with a dramatic appeal for genuine Christians to aggressively reach out to sow Gospel Seed to the unsaved people in their lives, before this 'strong delusion' hits with full force.
This combination offer contains 4 DVD's and has nearly 7 hours of teaching. A Plan of Salvation is offered at the very end of both DVD sets. http://www.cuttingedge.org/detail.cfm?ID=2367
Watch Trailer For Volume 2, Paradigm Shift
---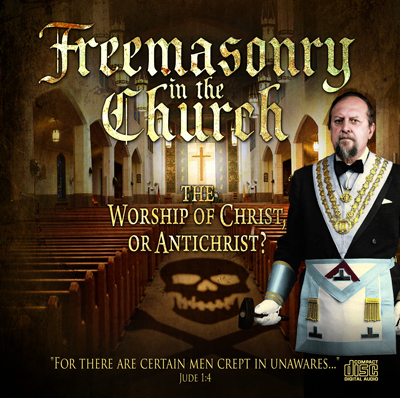 New!
"Freemasonry In The Church: Worship of Christ or Antichrist"
"I'm Lucifer!" exclaims an elderly man, "And I'm pure and virtuous, and holy!" Incredibly, this same man goes on to say that he is a Christian, and insists that Jesus Christ is his Lord.
How can he be "Lucifer" and a follower of Christ? "Because I'm out helping people," he says.
Such is the declaration made by a modern Freemason, and is indicative of perhaps the greatest spiritual cancer afflicting the Church in America today. There are literally thousands of pastors, elders, deacons and regular members in churches that are involved in Masonry. But is their worship toward the Lord Jesus Christ? Or after the spirit of antichrist?
In this dynamic and powerful audio CD, documentary filmmaker Chris Pinto explores the issue of Freemasonry in the Church, and how this secret society is working to change the Gospel and undermine the Christian faith.
CD, MP 3 format, by Chris Pinto, 4 hours 21 minutes of teaching - http://www.cuttingedge.org/detail.cfm?ID=2359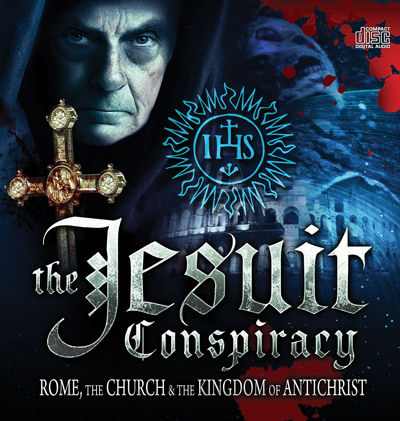 "The Jesuit Conspiracy: Rome, The Church And The Kingdom of Antichrist "
"My history of the Jesuits is not eloquently written ... If ever there was a body of men who merited eternal damnation on earth and in hell, it is this Society of Loyola." - John Adams, President of the United States

"It is my opinion that if the liberties of this country – the United States of America – are destroyed, it will be by the subtlety of the Roman Catholic Jesuit priests …" – Marquis de LaFayette, Revolutionary War hero
Discover the role of the Jesuits in the Great Inquisition, the American Civil War, Vietnam, World War II and Nazi Germany, and their working in the United States through the Ecumenical Movement, Dominionism and the New World Order.
CD, MP3 Format, by Chris Pinto - 3 hours 23 minutes of teaching - http://www.cuttingedge.org/detail.cfm?ID=2360
---
NEW! BIG BOOK OF HISTORY!!!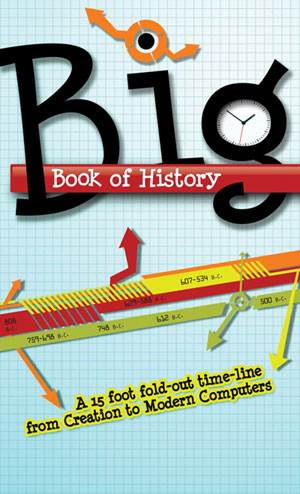 "BIG Book of History: Learning Just Became 15 Feet of BIG Fun"
Families, schools, and churches can unfold 15 feet of the most interesting history of the world. This easy to follow, color-coded, multi-stream timeline teaches six thousand years of world history to children ages seven through thirteen.
These exciting facts and so much more wait inside:
1) Who were the first emperors of China and Rome
2) What discovery unlocked the secrets of a forgotten language
3) How modern robotics had its roots in the tea dolls of Japan
4) Where Christians faced death for the entertainment of thousands
5) Why the languages of Greek and Hebrew were used to write the Bible
6) How the Age of Discovery meant wealth some, and the destruction of civilization for others.
Understanding how the past has shaped our future will inspire young learners to make history for themselves!
Uniquely designed to capture your child's interest, as history flows out 15 feet covering many centuries of exciting history. http://www.cuttingedge.org/detail.cfm?ID=2366
---
More Headline News Articles
Compilation of False But Scary Economic Collapse Headlines - Beginning in 2001, Continuing through 2005 -- Part 1
We shall prove that fake news headlines screaming imminent economic collapse have occurred regularly every single year since 2001! All these headlines have proven to be false, but people still are scared when another fake collapse headline occurs in their daily news.

What did Jesus predict at the End of the Age: "... men's hearts failing them for fear"
Ezekiel 38-39 Russian Led Invasion of Israel
The Demonic Overlord of Russia Will Lead The Way!
Mitt Romney Is Hiding A Secret He Does Not Want You To Know
Mitt Romney – The Man Who Plans To Become A God In This Lifetime! A guest column from Ed Decker, Founder, Saints Alive
Is America In Danger of Being Taken Over By Islam?
You can ignore the three Brotherhood people in the White House, the ascendancy of Islamic culture within our public schools and in our court system. The truth is that the Illuminati is waging annihilating war against Islam!
If Satan Preached The Gospel, Could People Still Be Saved?
In today's Apostate Churches, this question has more merit than at any other time since the Resurrection of Jesus Christ.
Bad News Is Designed To Depress and Scare YOU!
Incredibly, the Plan was written almost 200 years ago to use the Mass Media (Press) as the bloody battering ram to destroy the present world order so the New World Order may be established, through "oceans of blood and tears"!
---
New Fascinating DVD's
The Watchers Have Returned!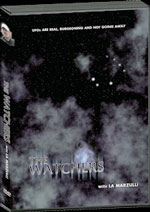 "The Watchers: UFO's Are Not Going Away"
New DVD by Dr. Marzulli - Recognized Expert On The Nephilim
Dr. LA Marzulli has produced a spectacular DVD on the UFO phenomenon, one of the most confusing and unexplained mysteries of our time. Until now. Marzulli offers his own unique perspective on the subject and how this deception plays a part in end-time prophecy. When will the world meet these alien creatures in their flying machines? Is a face to face encounter right on the horizon? Marzulli believes we are being set up for a great deception.
He answers a lot of questions on his DVD including: 1) What are those strange lights in the sky? 2) What factual proof is there of UFO's 3) Are people interacting with UFO's now? 4) Why do people feel the phenomena is benevolent? 5) Cattle Mutilations 6) Abduction Phenomena 7) Alien Implants
You will be amazed! http://www.cuttingedge.org/detail.cfm?ID=2347 Watch the interview of Dr. Marzulli or order at this link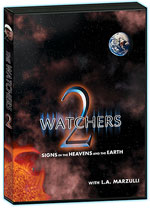 "The Watchers 2: Signs In The Heavens and the Earth"
New DVD by Dr. Marzulli - Recognized Expert On The Nephilim
Why are the nations of the world in turmoil? What is happening with all the changes in the sun and the moon? Why are birds dropping out of the air and millions of fish dying without explanation? Why are sinkholes of gigantic proportions appearing all over the Earth? What is causing increased volcanic activity in Japan, Italy and Iceland? Why are we seeing earthquakes of 7.0 or greater, seemingly on a weekly basis? And what about the UFO seen over the Temple Mount? Was that from God and his angels, or from the dark side?
Something has changed and Watchers 2 will try to investigate to see if the ancient texts are accurate. Are we entering a period where there will be an escalation in wars, earthquakes and famines, including signs in the skies and the heavens? L. A. Marzulli interviews the experts in this sequel to The Watchers.
What a marvelous quality presentation! Watch the trailer or order http://www.cuttingedge.org/detail.cfm?ID=2348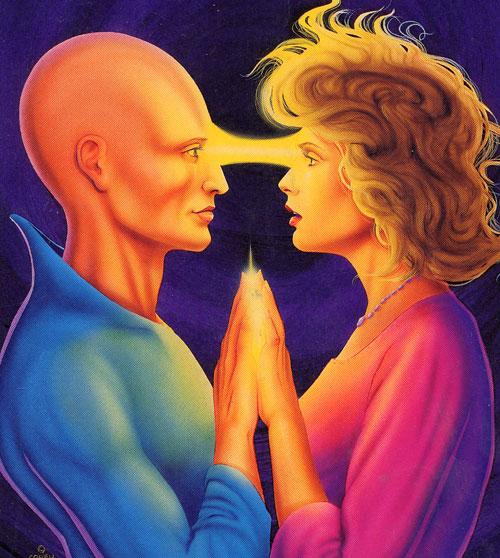 Quotable Quotes
"UFO's and Aliens are part of the New World Order. They are benevolent beings which will aid mankind in attaining the goal of becoming one humanity. They will appear at the proper time to enable mankind to make that Quantum Leap of Collective Consciousness -- when the Christ appears." (Bill Lambert, New England Director, House of Theosophy, Seminar, August 18, 1991)
"[New World Order Planners] have plans to bring about things like earthquakes, war, the Messiah, an extraterrestrial landing, and economic collapse. They might bring about all of these things just to make sure it does work...The Illuminati has all the bases converged." (New Age author, Bill Cooper, Behold A Pale Horse, p. 177

---

Purchase a 1-Year Subscription, you may select 1 FREE gift
Purchase a 2-Year Subscription, you may select 2FREE gifts
Purchase a 3-Year Subscription, you may select 3 FREE gifts
Purchase a 4-Year Subscription, you may select all 4 FREE gifts
We have changed our FREE gifts available to you when you subscribe to Headline News, adding two Pastor Hoggard DVD's to the Seminar Tapes and the Radio Collection CDROM.
---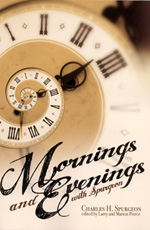 --------Concluding Inspiration ---------"Behold, he prayeth." Acts 9:11
Prayers are instantly noticed in heaven.
The moment Saul began to pray the Lord heard him. Here is comfort for the distressed but praying soul. Oftentimes a poor broken-hearted one bends his knee, but can only utter his wailing in the language of sighs and tears; yet that groan has made all the harps of heaven thrill with music; that tear has been caught by God and treasured in the lachrymatory of heaven.
"Thou puttest my tears into thy bottle," implies that they are caught as they flow. The suppliant, whose fears prevent his words, will be well understood by the Most High. He may only look up with misty eye; but "prayer is the falling of a tear."
Tears are the diamonds of heaven; sighs are a part of the music of Jehovah's court, and are numbered with "the sublimest strains that reach the majesty on high." Think not that your prayer, however weak or trembling, will be unregarded. Jacob's ladder is lofty, but our prayers shall lean upon the Angel of the covenant and so climb its starry rounds. Our God not only hears prayer but also loves to hear it.
"He forgetteth not the cry of the humble." True, He regards not high looks and lofty words; He cares not for the pomp and pageantry of kings; He listens not to the swell of martial music; He regards not the triumph and pride of man; but wherever there is a heart big with sorrow, or a lip quivering with agony, or a deep groan, or a penitential sigh, the heart of Jehovah is open; He marks it down in the registry of His memory; He puts our prayers, like rose leaves, between the pages of His book of remembrance, and when the volume is opened at last, there shall be a precious fragrance springing up therefrom.

"Faith asks no signal from the skies,
To show that prayers accepted rise,
Our Priest is in His holy place,
And answers from the throne of grace."
"Morning and Evening Devotions", by C.H. Spurgeon
---
"President Bush:
Evil vs Good Fruits"
Directory of all news articles
Free Radio Transcripts

Free Headline News Archives

Freemasonry

What Saith Rome

Teachings from the Catechism

Bookstore

Meet the Staff

Weather Control

School Shootings

Understanding Clinton
May Jesus Richly Bless You,
David Bay, Director
866-909-2850 Toll Free Customer Service - Order Line
803-356-2850 Customer Service - Order Line - For Out of Country Customers
803-356-2860 Fax