---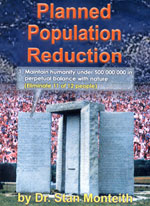 DVD
III. What is going on in the Ukraine concerning the Swine Flu?
Is it possible that a new virus has been released?
NEWS BRIEF: "Swine Flu, Mystery Virus Or Pure Hype: What Is Going On In Ukraine? Swine Flu epidemic, no epidemic at all, or new strain of virus?", by Steve Watson, Infowars.net, Monday, Nov 2, 2009
"Anyone closely following the news on swine flu will have noticed that there are conflicting stories of an advanced pandemic outbreak in Ukraine. While the mainstream media is reporting that it is a surge in H1N1 influenza, alternative media sources are reporting that it is a new unidentified virus, while other reports cite witnesses in Ukraine who say there is no evidence of a pandemic at all."
Cutting Edge has been reporting for a very long time that the job of the Mass Media is to whip up a frenzied reaction from the public over a very mild flu called the "Swine Flu". While a virus of this type is probably the "plague" of Seal #4 in Revelation 6, this Swine Flu is not that plague. Antichrist has not arisen (Rev 6:1-2) and the Tribulation Period has not begun.
But, these two facts have not prevented the Illuminati from beating the drumbeats louder and louder about the "enormous crisis" facing every nation on the planet. This new development simply revolves around The Ukraine.
"Last week, according to mainstream reports, such as this one by AFP, Ukraine confirmed its first swine flu deaths, prompting Prime Minister Yulia Tymoshenko (pictured) to implement a lockdown, including a ban on public gatherings, restrictions of movement between regions, imposed quarantines in nine provinces and the closing of schools, churches and cinemas."
This reaction is truly overreacting if the Swine Flu is as mild there as it is here. Another official of the Ukrainian government even denied the original panicked news story.
"However, according to reports today, Prime Minister Tymoshenko has attempted to reverse the panic by announcing that there is no swine flu pandemic in the country at all, and that it is down to 'media hysteria' and 'politicians' populist statements' in the run up to January elections."
Now, we come to that part of this story which suggests that The Ukraine has been hit with a new strain of this flu virus.
"Another twist in the take comes in the form of various reports that have suggested that the Ukraine has actually been hit by an unknown new virus ... Ukraine Health Minister Vasyl Kniazevych backed this up in statements to the National Radio Company of Ukraine, indicating that the virus is not H1N1. 'The minister noted that the main objective is to identify the virus causing the disease, which is expected to take several weeks'."
"Knyazevich has also suggested that the virus could be an already discovered but different form of influenza, the so-called California A/N1N1 flu."
This next article asks whether a major vaccine company has released a new strain of virus.
NEWS BRIEF: "Has Baxter International released a biological weapon in Ukraine? , InfoWars.com, November 1, 2009
"Evidence appears to suggest that Baxter International is responsible for a new deadly outbreak of viral pneumonia in Ukraine.
"In February of 2009 Bloomberg reported that Baxter 'accidentally' send vaccine material containing both live Avian bird flu and seasonal influenza to multiple laboratories worldwide. A laboratory decided to test the vaccine on it's ferrets, but the ferrets all unexpectedly died. It must be noted that Baxter has made a 'mistake' like this before. Blood products produced by Baxter once contained HIV. Thousands of haemophiliacs died due to this, and many went on to infect their spouses."
It is possible that this is the plague of which Seal #4 is comprised. We shall just have to wait to see what transpires in the tiny country of The Ukraine. We encourage you to read this lengthy article all the way through, for it is simply full of most interesting information which all of us need to understand right now.
Remember the cardinal rule of the Illuminati: they never try anything out on a large scale until and unless they have tested it first on a small scale. As the regular Swine Flu starts to taper down, this new strain -- if that is what it is -- may be the test on a smaller scale.
In other words, if this proves to be a new virus, it may be a precursor to the next strain which is going to be loosed on the Earth.
DVD
IV. Some school officials are showing extreme carelessness by vaccinating children without parental approval.
At least one child is already in the hospital!
NEWS BRIEF: "Public school nurses give swine flu vaccine to kids without parents' OK: Shot sends child to hospital", New York Daily News, October 30, 2009
"School nurses mistakenly gave the swine flu vaccine to two students who didn't sign up for it - including a Brooklyn girl with epilepsy who wound up in the hospital. 'I was outraged', Naomi Troy, 26, told the Daily News after her 6-year-old daughter, Nikiyah Torres-Pierre, had a possible allergic reaction to the shot."
"Officials at Public School 335 in Crown Heights called an ambulance to take Nikiyah to SUNY Downstate Medical Center when she fell ill following the arm jab. The snafu and a similar mixup at a Staten Island school came in the first days of the city's in-school H1N1 vaccination program.
City officials have stressed the vaccine is safe and urged parents to sign up for it - though less than half have sent in permission slips."
We have heard this mantra before, haven't we? In every case where the government urges people to get the vaccination and assures them that the vaccine is safe, people die. In some cases, more people have died from the vaccine than from the sickness itself.
"Troy was waiting for advice from her family doctor on whether Nikiyah should get the shot since she takes medicine to control her epilepsy. When the nurse called for a student Thursday morning, Nikiyah's teacher misunderstood and sent the wrong student, Troy said. The error was compounded when the nurse didn't check Nikiyah's name before sticking her in the shoulder, the mother said.
" 'The school made a horrible mistake', she added. 'They never asked for her name. They have no paperwork....How do you make a mistake like this?' "
Indeed, how can a school be so careless? This story tells us that, not only do we need to refuse to take this Swine Flu vaccination, we need to not allow school officials to carry out any type of mass inoculation. Local doctors are the only safe outlet for a person to get a shot of any kind.
But, this Swine Flu vaccination is nothing but trouble, from the very beginning.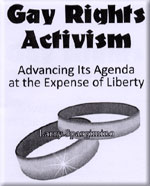 V. Maine voters reject Gay Marriage!
Whenever people have the opportunity to honestly express their opinion on Gay Marriage at the ballot box, they usually reject it! Even California voters rejected Gay Marriage and they are considered the most Liberal of all citizens!
NEWS BRIEF: "Maine voters latest to reject gay marriage", Reuters News, November 4, 2009
"PORTLAND, Maine (Reuters) - Voters in Maine on Tuesday overturned a law allowing same-sex couples to wed, dealing a fresh setback to the U.S. gay marriage movement in a race that attracted national attention. The law was approved by Maine's Legislature in May but was not implemented after opponents gathered enough signatures to put the issue to a 'people's veto'."
Throughout this United States, elected officials are generally more Liberal than the voters they represent. During an election, many factors determine the outcome, like economics and local politics. Most campaigns do not even discuss the outlook on Gay Marriage which each candidate holds. In too many instances, the voter does not know the viewpoint of their representative on this issue beforehand.
But, when voters are faced with a crisis as to whether they want Gay Marriage legalized, they will vote consistently "No". Remember also that Maine, New Hampshire and Vermont voters are considered to be more Liberal than voters in most of the rest of the country.
Therefore, when they vote "No" to Gay Marriage, that is quite the story. Praise God that Christian values are still not dead in America! Our very Liberal President would do well to take note of this vote in Maine!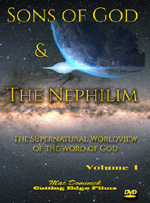 DVD
VI. The new television series, "V" is a conditioning vehicle to prepare the earth for Reptilian creatures!
While this TV series is only one week old, I believe the plot will ultimately be written to show that some Reptilians are friendly and are coming to the aid of mankind.
NEWS BRIEF: "TV Review: ABC's Reboot of 'V' Feels Rushed But Promising", Hollywood Review, Chicago.com
"The long-in-the-works reboot of 'V' feels like a more appropriate and timely attempt to rekindle a dead franchise, as the depressing state of the world seems downright in need of an alien savior."
The hair on the back of my neck seemed to crawl when I heard one of the characters say that the world was in such deep trouble that "it needed a savior". When Antichrist appears on the world scene, he will appear as the savior which the world desperately needs.
Augmenting the "need a savior" message, when the "V" aliens appear in their spaceships all over the world, their spacecraft cause a severe shaking in the buildings down below. Inside a Catholic Church this shaking dislodges a huge crucifix of Jesus high up the wall. When it falls, it nearly crushes a handicapped man in a wheelchair. He is saved only by the quick action of the priest. This symbolism appeared to me to be very clear: Jesus is no longer the "Savior of the World"; minutes later, one of the humans remarked that the world badly needed a 'savior'.
Later, the "V" aliens healed this crippled man, thus depicting that they can do what Jesus could not do, i.e., heal the sick and the crippled. Jesus is pictured as impotent, while the visitors are pictured as most powerful.
These "Visitors" appear on incredibly sophisticated space ships all over the world, position themselves as friends of mankind and make an intense effort to convince people that they are friendly and are only interested in the well being of mankind. They initially appear as normal humans, not frightening aliens.
The leader of this alien group is a woman, named "Anna" and when she initially speaks to all mankind from her mother spaceship, she is shown from all 29 alien spaceships which have taken position over all key cities throughout the world. Her message of peace and reconciliation is spoken to all peoples in their own language, which exactly what Antichrist plans to do when he arises; when he initially appears on earth, his image shall be seen all over the world and he shall speak to each group in their own language!
These humanoid aliens set up "Healing Centers" around the world and proceed to apparently heal afflicted and diseased human beings. Some humans even referred to these "V" creatures as saviors and describe their feelings toward them as "devotion" and "worship". In other words, these human-looking "V" creatures are going out of their way to evoke devotion bordering on worship by the earthly humans.
The name given to these "Healing Centers" is, incredibly -- "National Health Care"! Is this conditioning on President Obama's hot button topic, or what? I was incredulous when I heard this term. I simply could not believe such blatant propganda.
In interviewing these humanoid "V" aliens, we learn that they are so much more sophisticated and technologically advanced than we are and Anna tells us that we would be so much happier if we would abandon wars and nations and go to a One World Government, just as they have established on their planet.
About two-thirds of the way through the first episode, we learn that these "V" creatures are really reptilian who have learned how to take on the human form in order to deceive. Further, we learn that the true intention of these reptilians is to annihilate the human race.
These facts seem to point to further conditioning to accept reptilians in our midst. You see, Satan has the form of a reptile and my study in Satanism has revealed that the most powerful of all demons who possess people are reptilian.
Therefore, if you are going to condition people to accept Antichrist, it would be helpful if they would believe that reptilians do exist. But, you might argue that people need to look upon reptilians favorably not with fear, horror and loathing. And, you are right. Most of the reptilians clothed in human bodies featured in this show are going to prove to be deadly enemies of all mankind, and as such, will provoke disgust and fear in the hearts of genuine people.
However, at the very end of the show, we learn two facts which may prove very important in our understanding of this series.
First, we discover that these "V" reptilians have infiltrated the human race, clothed in human form, for a very, very long time. This concept sounds suspiciously like the New Age belief in "Walk-ins". For full details, read our archived article, NEWS1286, entitled, "Walk-ins Now Here To Move Us Into The New World Order".
This article even has a sub-title, "Putting A Mask of Benevolence On Demon Possession".
Secondly, we learn that one of the characters who is aiding the humans in their fight against the "V" reptilians is a reptilian himself who is very opposed to the agenda of the "V" aggressors. This reptilian clothed in human form says that he is not alone, that there are others out there with his feelings against the "V" invaders.
In fact, this reptilian is planning to marry a human girl. Their offspring would thus be part human and part reptile, which would be the Nephilim of Genesis 6 and the subject of the DVD we have featured above.
I believe that, as the series unfolds, the sympathetic reptilians will be able to barely save the world and its human inhabitants. Once they do save the world, these reptilians will be viewed as the savior of the world, just as Antichrist is going to be viewed.
Therefore, this new series, "V" may be another conditioning vehicle to prepare people for Antichrist. the bottom line of this show seems to be: The aliens will establish a global government and then begin their planned genocide.
I find it amazing how the "Illuminati Telegraphs Their Punches"! This sequence is pretty close to the final plan for establishing the New World Order.
Special Note On Shape-Shifting
When a human body is possessed by demon and the demon wants to change the human form into its normal form, Satanists call this procedure "Shape-shifting". Or, the demon manifesting himself from within the human form can take the form of a snake, bird, or some kind of animal.
One of the most common type of shape-shifting in popular media is a werewolf.
The Dictionary Definition of a werewolf is: "... a person transformed into a wolf or capable of assuming the form of a wolf."
This transformation is not unique in Satanism, but it is done only at the highest levels of Witchcraft. Severe demonic possession is required. This procedure is also called "Shape-shifting ", and is done with demons that assume other forms than a wolf. If you have been paying attention, you have noticed several TV shows and movies that have depicted Shape-shifting: Roswell TV show, Werewolf with Jack Nicholson, American Werewolf in London, American Werewolf in Paris, Buffy The Vampire Slayer, Teen Wolf with Michael J. Fox.
Shape-shifting from human to animal form is part of numerous Harry Potter films, so young children have been favorably exposed to this high-level form of demonic possession.
We are definitely being conditioned to accept beings that shape-shift, and Christians had better get prepared. I have been told by a former Illuminist that the people who will be manning the prisons and execution chambers of dissidents during the Tribulation Period will be shape-shifters that change from human to Reptilian. We must be prepared for this possibility, so that we do not become overly frightened when it occurs in our presence, and deny our Lord.
We believe it highly likely that, as "V" continues to unfold, the time will come when the "V" aliens will shape-shift from their humanoid figures, transforming themselves into the hideous reptilian aliens they truly are.
Conditioning people to accept reptilian creatures that shape-shift is one of the more common ways in which to condition people to accept the coming Antichrist.
---
New Headline News Articles
"Jennifer's Body" Movie Resurrecting The Satanic Demon/Vampire Lilith - Antichrist Conditioning of the Masses
Conditioning For Antichrist Continues In Western Entertainment! "Antichrist cannot arise until and unless a significant proportion of the people are pre-conditioned to accept him" (New Age Author)
This movie conditions people to accept values of Demonism!
Lilith Is Satan's lover. At the right moment in history, Lilith is believed to give birth to Antichrist!
This movie is simply a "Sign of the Times" event, pointing to the coming appearance of Antichrist.

The ONE Prophecy Which Guarantees That America Will Not Suffer Total Economic Collapse Until God Mightily Judges Her With Fire
You never need to fear economic ruin rumors again. You shall know the truth and the truth shall set you free! Prophecy is very clear - America will not be economically devestated until she is destroyed by God's fire -- and the Illuminati Plan parallels this prophecy.
---
NEW Discovery Book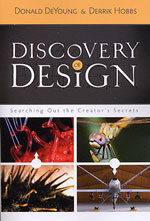 "Discovery of Design"
God's Natural Blueprint Behind So Many of Our Modern Inventions
Regularly $12.99, On Sale $9.99
Did you know that every-day items like batteries, human organ repair, micro lenses, automotive engineering, paint, and even credit card security, all have links to God's natural designs?
Other examples are: 1) solar panels in space unfurled using technology, gleaned from beech tree leaves; 2) Optic research rooted in the photonic properties of opal gemstones; 3) Current and future research from the fields of stealth technology, communications, cosmetics, nanotechnology, surveillance, and more!
Take a fantastic journey into the intersection of science and God's blueprints for life - discovering answers to some of the most intricate challenges we face. Experience this powerful apologetics message in a multi-purpose resource as a personal enrichment tool or as an educational supplement.
You will find this book to be one of the most exciting and useful you have ever read!! A great homeschooling resource!
Look Inside For A FREE Chapter!
---