WEEKLY UPDATES FROM Cutting Edge Ministries, www.cuttingedge.org
11/5/2005      Over 1,400 Articles Posted! Nearly 150,000 People Downloading A Salvation Page Per Year!
---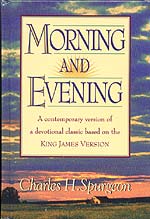 ---------- Inspiration For the Week-------If we live in the Spirit, let us also walk in the Spirit." Galatians 5:25
The two most important things in our holy religion are the life of faith and the walk of faith. He who shall rightly understand these is not far from being a master in experimental theology, for they are vital points to a Christian. You will never find true faith unattended by true godliness; on the other hand, you will never discover a truly holy life which has not for its root a living faith upon the righteousness of Christ. Woe unto those who seek after the one without the other! There are some who cultivate faith and forget holiness; these may be very high in orthodoxy, but they shall be very deep in condemnation, for they hold the truth in unrighteousness; and there are others who have strained after holiness of life, but have denied the faith, like the Pharisees of old, of whom the Master said, they were "whitewashed sepulchres." We must have faith, for this is the foundation; we must have holiness of life, for this is the superstructure. Of what service is the mere foundation of a building to a man in the day of tempest? Can he hide himself therein? He wants a house to cover him, as well as a foundation for that house.
Even so we need the superstructure of spiritual life if we would have comfort in the day of doubt. But seek not a holy life without faith, for that would be to erect a house which can afford no permanent shelter, because it has no foundation on a rock. Let faith and life be put together, and, like the two abutments of an arch, they will make our piety enduring. Like light and heat streaming from the same sun, they are alike full of blessing. Like the two pillars of the temple, they are for glory and for beauty. They are two streams from the fountain of grace; two lamps lit with holy fire; two olive trees watered by heavenly care. O Lord, give us this day life within, and it will reveal itself without to Thy glory. (C.H. Spurgeon, "Morning and Evening Devotions"

)
---------- Resource Update ---------- New Items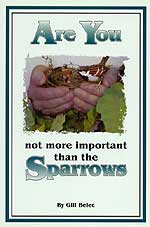 * "Are You Not More Important Than The Sparrows? True Life Stories: Tragedies Turned Into Miracles"
Is your soul truly anchored on The Rock? When hard times hit, will your anchor hold fast to Him?
We must come to that place where our personal worth, esteem, and significance is FIRST found in Jesus, our God and our Creator. Understanding that we are created in His image and likeness opens the door for our personal security and happiness, even in the face of unbelievable personal sorrow and tragedy.
What upholds us when we are seemingly forsaken by all others? Our very survival depends upon our determination to make Jesus our Rock during difficult times. We DO MATTER to Him, Who is not ashamed to identify Himself as our Brother.
Pastor Gill Belec has gone through trials and tribulations, the like of which would stagger the common Christian. Yet, Jesus delivered him and set him on firm and pleasant ground, after the trials had run their course. Cry with Pastor Belec, laugh with him, and catch his faith during most difficult times, realizing his faith can be yours, his Jesus is most definitely yours, and the Deliverance he experienced can also be yours.
Regularly $12.99, On Sale $9.99, Save $3.00 -- http://www.cuttingedge.org/detail.cfm?ID=1138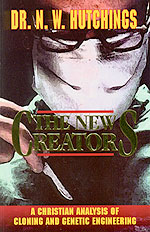 * "The NEW Creators: A Christian Analysis of Cloning and Genetic Engineering"
Since 1955, science has had the knowledge of how to clone life forms. Suddenly, in March, 1997, the world's news media exploded with supposedly "new" and "startling" revelation about the successful cloning of a sheep named "Dolly".
In Genesis, we read that God created every living thing to multiply "after its own kind". In this inspiring book, Dr. Hutchings takes us through the scientific explanation of how God established the miracle of reproduction.
Dr. Hutchings answers the following key questions:
1) WHAT IS CLONING AND GENETIC ENGINEERING?;
2) ARE THERE HUMAN CLONES ALIVE TODAY?;
3) WILL THEY BE ABLE TO REPRODUCE?;
4) WILL THEY HAVE SOULS?
A book which opens our understanding to one of the most vexing modern technological developments! http://www.cuttingedge.org/detail.cfm?ID=1140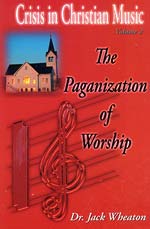 * "The Paganization of Music In Christian Worship"
Secular, pagan, and occult musical styles have crept into the Christian Church, all dressed up with new Christian lyrics. Old, traditional hymns -- tried, true, and full of Biblical doctrine -- have been thrown on the scrap heap of Christian Church history.
This trend has become even stronger with the recent influx of Purpose Driven churches in America. Naively, pastors, music directors, and younger members of congregations have unknowingly embraced musical styles that can have spiritually negative effects on their listeners -- effects which can become devastating.
Dr. Jack Wheaton, composer and instrumentalist, masterfully covers this horrific deterioration in music in today's Christian Church, giving recommendations as to how to fix the problem -- before it is too late! -- http://www.cuttingedge.org/detail.cfm?ID=1139
Other Purpose-Driven Resources For Further Understanding!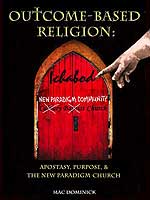 * "Purpose Driven = Outcome-Based Religion: Apostasy, Purpose, and the Paradigm Shift" - by Mac Dominick, Cutting Edge Ministries
* "Deceived On Purpose: The New Age Implications of the Purpose-Driven Church"
Cutting Edge has warned that Rick Warren's "Purpose-Driven Church" is not only part of the Apostasy foretold at the End of the Age, but is one of the 4 religious factors driving the world toward the New Age goal called a "Religious Paradigm Shift". With his New Age background, author Warren Smith had no difficulty spotting the major, serious New Age underpinnings of the "Purpose-Driven Church".
Smith is well aware of the unprecedented spiritual deception occurring right now in "Christian" religious circles; it is just as our Lord forewarned in Matthew 24:4, 11, 24. What is the bottom line warning from author Warren Smith? "Rick Warren is in the process of leading the church astray". Prayerfully read this book, for your precious eternal soul is at stake if you are part of the "Purpose-Driven Church".
http://www.cuttingedge.org/detail.cfm?ID=882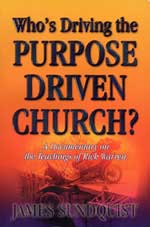 * "Who's Driving The Purpose Driven Church? A Documentary on the Teachings of Rick Warren"
The "Purpose Driven Life" by Rick Warren has become a #1 bestseller and has been distributed to over 180,000 pastors worldwide. His theology has infiltrated almost every Christian denomination, coming like a flood into a city, leaving no house untouched. It is imperative we "test the spirits" of his teachings to see if they come from God.
This book complements both "Deceived On Purpose" and "Outcome-Based Religion". This book exposes Rick Warren's SHAPE Program and its Carl Jung occultic foundation. This shocking revelation proves that Rick Warren is really practicing sorcery and even enforcing on members of his own congregation.
185 pages -- http://www.cuttingedge.org/detail.cfm?ID=992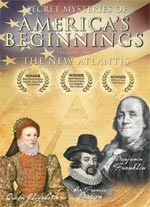 * "Secret Mysteries of America's Beginnings: Volume One -- The New Atlantis:
The greatest "Whodunit" of the past 500 years! "Secret Mysteries of America's Beginnings" unfolds the fascinating history behind the founding of America, and exposes the esoteric underbelly of its design. Why is Washington D.C. build on the 77th Meridian? Are the Revolutionary War cities really built in perfect alignment with Stonehenge? If America was founded as a Christian nation, why are many of its symbols, buildings, and monuments based on Pagan traditions? There is no doubt that much of America's national heritage was Christian, but just as a coin has two sides, our national heritage has a second side – one based squarely on occult secret societies and their values.
To find the answer to these questions, we follow the journey of secret societies from England to the New World and learn of their ancient hope: to rebuild the lost empire of Atlantis.
In the 16th century, Sir Francis Bacon was at the helm of the secret societies in England. When Bacon penned his classic work, 'The New Atlantis' he believed that America and Atlantis were one and the same. He outlined his vision for the perfect society, and some suggest the program he set forth has been the driving force behind the course of modern history. While he did not originate the concept, it was Bacon who articulated an ancient plan to be carried out by all the secret orders. As Chief of the Rosicrucians and the first Grand Master of modern Freemasonry, Bacon sent his followers to the new world. A 1910 Newfoundland stamp with his image upon it reads, 'Lord Bacon: the Guiding Spirit in [the] Colonization Scheme.' Because of his influence, Francis Bacon is considered by some to be 'the real and true founder of America.' For centuries, controversy has surrounded this figure who is said to be the illegitimate son of Queen Elizabeth I, and secret author of the Shakespeare plays; the man whom Thomas Jefferson considered one of the three most influential men in history.
Is it possible that Bacon's vision guides America today?
Where The DaVinci Code meets National Treasure: Learn the incredible secrets of the esoteric traditions, hidden within the manifold layers of signs and symbols in our nation's infrastructure. Find out why some believe that from ancient times America has been chosen to fulfill a secret destiny.
Cutting Edge has been working on this video for many years, as we are determined that this second coin side of our National Heritage be fully understood. Only when you properly understand our past can you understand where our leaders are taking us today. Only when you properly understand the occult heritage which our Founding Fathers set in place can you understand why America is in Iraq, why we are forcing a strange brand of "democracy" upon the world, and why America has always been in the leadership of the nations of the world in marching steadily towards the NOVUS ORDO SECLORUM (New Order of the Ages - New World Order), the symbol of which is on the back of the American One Dollar Bill. We have enlisted the aid of a Christian Hollywood film producer (yes, there is one), and a proven Hollywood promoter. The quality of the script writing is superb and the technical quality of the film is superior to "The History Channel" or "The National Geographic". To view a 10-minute trailer of Volume One, please click on this high-lighted section. This video will be 2 hours, 30 minutes long and will be available in either DVD or VHS.
Please pray for the success of this video. Thank you for supporting us by pre-buying. We promise you shall not be disappointed!
Give The Gift of Eternal Life
* See Our Large Selection of Bibles -- From actual reprint of 1611 King James Bibles to Study Bibles, to Soul-Winning Bible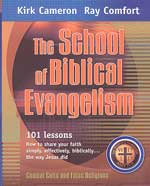 * "School of Biblical Evangelism", by Ray Comfort - 768 page Book
In this comprehensive study course, you will learn how to share your faith simply, effectively, Biblically -- just the way Jesus did. Discover the God-given evangelistic tools that will enable you to confidently talk about our precious Savior.
With 101 lessons, you will learn: 1) How to prove the authenticity of the Bible; 2) Learn how to argue effectively for Creation as the Bible teaches, while learning to refute Evolution; 3) Understand beliefs of the cults and other religions; 4) Teaches you how to reach both friends and strangers with the Gospel.
Researcher and Cutting Edge author, Mac Dominick, loved this book and said it was so well written, it was a pleasure to read it. -- http://www.cuttingedge.org/detail.cfm?ID=853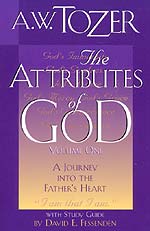 * "A.W. Tozer: The Attributes of God, Vol, 1, w/Study Guide - Journey Into Our Father's Heart"
A.W. Tozer's classic study on the wonderful Attributes of God! Liberal Apostate leaders and churches today have reduced God and His Son Jesus to one attribute: Love
People must realize that God's attributes are many and run together as in a circle so that all are equal and not one can be separated from another. This volume includes 10 attributes: Goodness; Mercy; Grace; Holiness, and others
Inspirational reading at its best -- http://www.cuttingedge.org/detail.cfm?ID=792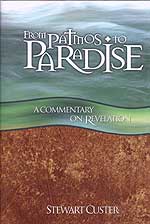 * "From Patmos To Paradise: Fundamental Commentary of the Book of Revelation" - Hardcover Book - by Dr. Stewart Custer
At this momentous time in world history, Fundamental Christians MUST be properly taught the prophesied events of the Book of Revelation. Jesus pronounces a special blessing upon all believers who diligently study Revelation (1:3).
Read John's dramatic account of the earth's last days and of our Lord's return. Many people have spent many years trying to understand these events, which often seem like pieces of a puzzle that just don't quite go together tightly. Differences of opinion and interpretation have often obscured the remarkably personal message of this wonderful book.
Dr. Custer combines stellar scholarship with profound application to provide an in-depth, very readable, examination of the last 7 years of mankind and of the beginning of eternity. You will marvel at Jesus' glorious triumph and glorify Him greatly in your heart of hearts. Quality hardcover, 390 pages.
http://www.cuttingedge.org/detail.cfm?ID=931
---------- This Weeks Hot News ----------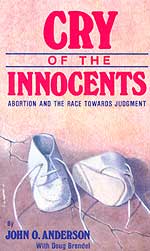 I. For all Evangelical Christian pastors and pew-sitters who were counting on President Bush to fulfill his campaign pledge to appoint pro-Life, anti-Abortion Justices, the news this week about Judge Alito must have been devastating. Once again, our Skull & Bones President has appointed a judge whose past is shockingly pro-abortion!
NEWS BRIEF: "On abortion, a nuanced stand: In 3 of 4 cases, Supreme Court nominee Alito voted on the side of abortion rights", Christian Science Monitor, November 2, 2005
"WASHINGTON – If there was any doubt about where US Supreme Court nominee Samuel Alito stands on abortion, his 90-year-old mother quickly and decisively put that question to rest. 'Of course he's against abortion', Rose Alito told the Associated Press in a telephone interview from her Hamilton, N.J., home ... But the true test of appeals court judges isn't which personal views they hold, but to what extent those personal views may influence how they rule in a particular case. On this issue, legal analysts disagree in their assessments of Judge Alito. Some say he is a conservative ideologue. Others say he is a smart, careful jurist who leaves personal views behind when he dons his black robes."
Christians should immediately become wary when they hear a statement like that of the last sentence:
"... he is a smart, careful jurist who leaves personal views behind when he dons his black robes."
We Christians expect that a Justice of the Supreme Court will be guided in his decisions by both Constitutional considerations and personal beliefs. For that reason, Congress has historically asked pointed questions as to what personal views a prospective nominee possesses. For that reason, millions of undiscerning Christians voted for President Bush in 2004 because they believed he would appoint a judge to the High Court whose personal views were so adamantly anti-abortion that he or she would vote against abortion in all decisions before the Court and would try to overthrow Roe vs Wade.
In that vein, Operation Rescue immediately gushed after Bush announced Judge Alito as his nominee: The days of Roe vs Wade are numbered
Perhaps Operation Rescue spoke too hastily, focusing on Alito's Roman Catholic upbringing rather than on his proven record. In this regard, this Christian Science Monitor article continues, and delivers a startling revelation.
"The best evidence of his work as a judge are his published opinions. They contain a few surprises ... of the four abortion cases in which he participated as an appeals court judge, he voted on the pro-choice side in all but one." (Ibid.)
Can you imagine this new revelation? In the first days after Alito was chosen to replace Miers as the Supreme Court Justice to replace Sandra Day O'Connor, news reports generally painted him as a pro-Life judge who could be counted upon to overturn the Abortion On Demand industry in America. Now, we learn that he voted pro-abortion in 75% of the abortion cases he decided!
As shocking as this reality might be, we are even more shocked when we review the specifics of those three pro-abortion decisions.
1) "A 1995 challenge to a Pennsylvania law that required women seeking to use Medicaid funds to abort a pregnancy resulting from rape or incest to report the incident to law enforcement officials and identify the offender. Alito provided the decisive vote striking down the abortion restriction." (Ibid)
Why would any judge -- let alone this "conservative" Alito -- object to reporting a rape or incest to law enforcement authorities? Was this ruling designed to protect the abortion mill from any legal light being shone on its activities? Since many abortionists operate well outside the law, this factor may have been a consideration when the Justices struck down this mild "abortion restriction".
If Alito voted against this mild restriction, how can anyone believe he would really vote to eliminate Abortion On Demand altogether?
2) "A 1997 challenge to a New Jersey law that prevents parents from suing for damages on behalf of the wrongful death of a fetus. Alito ruled that the Constitution does not afford protection to the unborn." (Ibid)
This ruling really and truly frosts my soul! Judge Alito ruled that "the Constitution does not afford protection to the unborn"!
Not only does this ruling forever reveal him to be rabidly pro-abortion, it also reveals that he is not the "strict Constitutionalist" that President Bush has painted him to be. When you study the original ruling of Roe vs Wade, you will realize that the Justices discovered a new "privacy clause" in the Constitution on which to base their decision which has proven fatal to 50,000,000 infants within the womb.
Furthermore, Abortion On Demand produced the truly Luciferian practice of "Partial Birth Abortion", in which a baby is allowed to come about one-third to one-half of the way out of the mother's womb before a doctor stabs that baby in the back portion of the skull to kill him or her, and then using a device to suck out that babies' brains! Genuine Christians fought long and hard during the Clinton years, trying to get him to sign one of the laws Congress sent to him which would outlaw this barbaric type of death. These Christians believed President Bush gave them the victory against Partial Birth Abortion when he signed a bill conceived by the pro-abortionist Senator Frist; these believers did not listen to Cutting Edge when we pointed out the "sleight-of-hand" wording which did not forbid the current "Partial Birth Abortion", but which actually legalized the practice (NEWS1829).
However, the fight Fundamental Christians mounted against Partial Birth Abortion shows our united stand against it. With this fact in mind, please listen carefully as we examine this last case in which Judge Alito ruled.
3) A 2000 challenge to New Jersey's ban on so-called partial-birth abortions. Alito struck down the law based on a recent Supreme Court decision."
Judge Alito really did strike down a New Jersey law forbidding partial-birth abortions! If he would strike down a law forbidding this heinous practice, based upon High Court precedence, you know he would never vote to strike down Roe vs Wade, because that decision has been upheld and fine-tuned by many Supreme Court decisions since the original 1973 debacle.
However, the shock about Samuel Alito reaches beyond his pro-abortion record. Judge Alito also has a surprising pro-gay record!
NEWS BRIEF: "Alito writing backed privacy, gay rights", The Boston Globe, November 2, 2005
"PRINCETON, N.J. -- As a senior at Princeton University, Samuel A. Alito Jr. chaired an undergraduate task force that recommended the decriminalization of sodomy ..."
Can you believe this revelation? Since no reports have been written suggesting Samuel Alito has had a fundamental heart change brought about through becoming Born Again, we can only assume he believes in Sodomy today, just as he believed in it when he was a senior at Princeton University. After all the Bible clearly states that a "leopard does not change its spots" (Jeremiah 13:23); the only such change occurs when a person becomes Born Again.
It seems that our Skull & Bones President chose a Justice to replace Sandra Day O'Connor who is secretly very close to her beliefs. Remember, Conservatives and/or Christians have never, ever been satisfied with an appointment by a "Conservative" Republican President: Not from Nixon, Reagan, and Bush, Sr. We shall not be satisfied with any Justice this President puts forth, either.
Conservative judges who are colleagues of Judge Alito admit that he will not likely overturn Roe vs Wade.
NEWS BRIEF: "Colleagues Say Alito Definitely Conservative but Unlikely to Overturn Roe", A.P. Breaking News, November 3, 2005
"WASHINGTON (AP) - Judges who have served with Samuel Alito say he's unquestionably a conservative who would push the Supreme Court to the right, likely favoring new abortion restrictions that retiring Justice Sandra Day O'Connor would not ... Five current or former judges on the Philadelphia-based 3rd U.S. Circuit Court of Appeals interviewed by The Associated Press described Alito as thoughtful, intelligent and fair. They said he has great respect for precedent-setting decisions and none of them offered that he would be likely to vote to overturn the 1973 Roe v. Wade decision legalizing abortion.
" 'Sam is not going to overturn Roe v. Wade', said Garth, a moderate conservative who signed on to a 2000 abortion-rights decision involving a procedure foes call "partial-birth" abortion that Alito criticized as too expansive."
What on earth is a "moderate conservative"? Since these two terms carry opposite meanings, we can only believe that the term only carries propaganda value. When viewed in this light, a "moderate conservative" can only mean a "closet liberal"!
Notice this man's considered opinion: While a Justice Alito might vote to somewhat tighten restrictions on Abortion On Demand, he will NOT vote to overturn Roe vs Wade altogether; yet, that is precisely what Christians wanted when they returned President Bush for a second term! Once again, genuine Christians are going to be betrayed.
Remember this fact: The Illuminati has been gradually moving America into this New World Order since 1776 -- 229 years so far -- and they have committed very few mistakes. At this late stage, when most of the factors are in place which will allow their Masonic Christ to appear, the Illuminati is not going to allow any of their precious gains to be nullified -- especially their Crown Jewel, Abortion On Demand.
Knowing this reality may help you discover the truth in future events as they unfold before us, in the Daily News.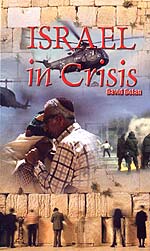 II. Prime Minister Sharon of Israel again acted to convince the Palestinians that he is weak, indecisive and vulnerable, a necessary prerequisite if Arab leadership is going to succumb to the belief that Israel can be defeated in all-out war.
NEWS BRIEF: "Israeli About-Face: We Won´t Interfere if Hamas Terrorists Run", Israel National News, November 4, 2005
"The Sharon government, in a 180-degree turn, said it will not interfere if Hamas terrorists run in PA elections. PM Sharon said last month, 'We will never agree' to their participation."
Indeed, this has been the mantra of the Prime Minister Sharon for the better part of the past year! Time and again, Sharon warned that he would " not tolerate" any meaningful Hamas participation in the upcoming Palestinian elections. Let us go back to this featured article to see how harshly Israel was speaking out against Hamas participating in the January PA elections.
"Last month, Prime Minister Ariel Sharon and Mofaz both said that Israel would actively interfere with the PA elections if Hamas fields candidates without first disarming. The Prime Minister stated Israel would set up roadblocks to prevent people from reaching polling stations. 'We will never agree that this terrorist organization, this armed terrorist organization, will participate in the elections', Sharon was quoted in the Washington Post." (Ibid.)
"Foreign Minister Silvan Shalom said two weeks ago that Hamas' participation in the legislative elections would be a 'stroke of insanity'."
Now, those statements are very firm, carrying the words, "never", and "set up roadblocks", and "insanity". Yet, at the correct moment during this dialectic process Prime Minister Sharon and his "hardline" Conservative Defense Minister, General Mofaz, were meekly back-pedaling in the face of American pressure being delivered of Secretary of State Rice.
However, remember that the Bush Administration is not really applying pressure to make Israel to do something she does not want to do. For full details of this most interesting story, please read NEWS2082.
Palestinian terrorists lost no time capitalizing on Sharon's perceived weakness. What else could they be expected to do, but make a new series of demands?
NEWS BRIEF: "'Do you surrender yet?' ", Jerusalem News Wire, November 3, 2005
"Sounding as though it had won a great victory over the Jewish state, the Hamas terrorist organization Thursday laid out its terms for ceasing aggression against Israelis. 'We are not going to give calm without a price', Gaza-based Hamas leader Mahmoud al-Zahar told Reuters, as the December deadline for renewing the current farcical terrorist truce fast approaches. '
"That price, Zahar said, is the release of all 8,000 terrorists currently jailed in Israel, and a complete halt to Israel's military efforts to defend its citizens from future attacks."
"Over the past year, Israelis have been treated to the terrorists' idea of 'calm', which in the past two months since Israel's retreat from Gaza has actually consisted of an increase in violence."
We have stated many times before that this current Israeli/American policy of Unilateral Withdrawal is, in reality, a very sophisticated trap for the Palestinians directly, but also for key Arab leadership of Syria, Jordan, and Egypt specifically. Sharon's unilateral withdrawal is designed to accomplish very specific objectives:
1) Separate the Jewish population from the Palestinian, in effect "removing Jewish settlers from harm's way" before the IDF annihilates all Palestinians in fulfillment of Obadiah 15-18 and the parallel passage, Isaiah 34 (Read NEWS1422, NEWS1620, NEWS1625, and NEWS2058 for full details).
2) To make it appear that Israel has given up so much internal territory that the IDF can no longer adequately defend her. Thus, when Israel gives up the majority of the West Bank, on top of already giving up the Gaza Strip, and allows a corridor of territory to link the two areas, Arab military strategists might logically believe that not even the vaunted IDF -- even with its vastly superior weaponry -- can defend Israel.
3) To convince the hardheaded key Arab leaders of Syria, Jordan, and Egypt that Israel is uniquely vulnerable right now politically and can be defeated; critical to the success of this objective is the dangerously annoying habit of Sharon to suddenly reverse his formerly "firm" decisions! Sharon has been reversing decisions like this one for over three years now.
At some point, Arab military and civilian leaders are going to question whether the old "War General" has lost his touch and would no longer be strong during the heat of battle. You see, a nation's leaders must have political will as strong as iron if their deterrence against enemy attack can be complete. A nation can possess the most powerful military on earth, but if its enemies conclude that its current leadership does not possess the political will to "pull the trigger" during a critical moment when the enemy is attacking, they may quickly launch a war.
Now that Sharon has reversed his position on a key issue once again, Israel's Arab enemies might be close to concluding that he might not be able to act decisively during critical moments of all-out war. That is the true significance of this particular reversal.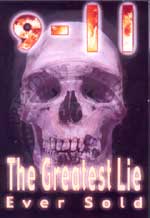 III. Finally, "Soldiers For Truth" has changed their thinking about President Bush and his Iraq war, realizing the horrific truth. Is their change of opinion a harbinger of a dramatic change in public opinion?
NEWS BRIEF: "On War #137: True Confessions", by William S. Lind, Soldiers For Truth, 10.31.2005
"According to the October 20 Washington Times, in testimony to the Senate Foreign Relations Committee, Miss Rice said that it was always the Bush administration's intent to redesign the Middle East after the September 11 attacks, which exposed a 'deep malignancy growing' in the region, and that the Iraq was part of that plan.'
"Well. There we have it. It's not official: Saddam's eternally elusive Weapons of Mass Destruction were just eyewash. The decision to invade Iraq came first, and the various contrived justifications came after. Those Iraqi WMDs were as real as Polish attacks on Germany in 1939, and as cynical. The cynicism is, if anything, ever more brazen: Herr Ribbentrop never testified to the Reichstag that "Polish aggression" was just a set-up, even if everyone knew."
"Does it matter? ... It matters, first, because it reveals this administration's utter cynicism, a cynicism born of the neo-cons, who seldom met a lie they didn't like. In effect, Miss Rice testified, 'Yea, we lied. So what?' "
This arrogance has been coming down from officials of the Bush Administration for some time now. It seems that President Bush has concluded that, no matter what he does, or what he says, or what revelation comes out about his actions, his core constituency will remain firmly in his camp. What are the groups which form Bush's "core constituency"? I would think these groups would be undiscerning patriots who believe they must follow the Commander-in-Chief no matter what he says, does, or leads, and undiscerning Evangelical Christians. The President and his officials have been acting for a very long time like they believe that they cannot lose this core support, no matter what.
Let us now go back to this "Soldiers For The Truth" editorial again.
"Well, beyond 2000 dead and 15,000 wounded, so cavalier an attitude toward the truth suggests the lies have probably continued. As they have: the administration routinely engages in (illegal) domestic propaganda, puffing anything it can call a 'success' in Iraq while classifying or otherwise burying the bad news."
While we are on the subject of war dead, let us digress for a moment to a spectacular article which appeared last week. Buried in the contents of information of another matter, we received a staggering admission of the true numbers of American soldiers killed, wounded and flown out of the country in an incapacitated state.
NEWS BRIEF: "Our 27 Months of Hell", L.A. Times, October 29, 2005
"JOSEPH C. WILSON IV was acting ambassador in Baghdad when Iraq invaded Kuwait in 1990. He is the author of "The Politics of Truth" (Carroll & Graff, 2004). He was a diplomat for 23 years. AFTER THE two-year smear campaign orchestrated by senior officials in the Bush White House against my wife and me, it is tempting to feel vindicated by Friday's indictment of the vice president's chief of staff, I. Lewis "Scooter" Libby. Between us, Valerie and I have served the United States for nearly 43 years ... The attacks on Valerie and me were upsetting, disruptive and vicious. They amounted to character assassination. Senior administration officials used the power of the White House to make our lives hell for the last 27 months. But more important, they did it as part of a clear effort to cover up the lies and disinformation used to justify the invasion of Iraq. That is the ultimate crime. The war in Iraq has claimed more than 17,000 dead and wounded American soldiers, many times more Iraqi casualties and close to $200 billion."
When an American career diplomat like Joe Wilson IV says that American losses in the Iraq war totals 17,000 soldiers -- not the measly official figures -- we need to sit up to take notice. Colonel David Hackworth reported in December, 2004, that our total losses of killed, wounded and incapacitated totaled 22,000 soldiers. Joe Wilson has just verified that Hackworth's unbelievable figure is in the right ballpark. Col. Hackworth did have his fact straight and the Bush Administration is shown to be a liar, once again.
Now, let us return to the Soldiers For Truth editorial.
"Another reason the WMD lie matters is that the real reason the administration invaded Iraq, 'to redesign the Middle East', reveals (officially) a truly breathtaking hubris, coupled to a monumental ignorance of the region in question. Redesign the Middle East? What do the Bushies think it is, a Chevrolet?"
Cutting Edge readers have known for 2 years that the Illuminati did, indeed, plan to "redesign" the Middle East -- and all other regions of the world populated by " Non-Integrating States". We have consistently reported on the Pentagon Plan over the past two years. (Read NEWS1833 and NEWS1900 and NEWS1906 for full details).
This arrogant plan to invade, overthrow, and otherwise destroy entire regions countries is based upon a book entitled, "The Pentagon's New Map", which foresees that certain countries needed to be invaded so they could catch up to the rest of the world in modernization, especially in the modernization of their economy -- you see, all countries of the world must either establish cashless societies pretty quickly, or risk invasion and/or annihilation.
Yes, of course, President Bush decided to invade Iraq and then "fixed the evidence" to justify that attack -- just as the Downing Street Memo says.
Yes, Secretary of State Rice felt she could finally admit that the Bush Administration lied as to why Iraq had to be invaded, because she knew she was protected by the power of the worldwide Illuminati. Now, let us return to the Soldiers For Truth article for even more revelations.
"Finally, the official revelation, in Congressional testimony no less, that the Bush administration's motto is 'Lies R US' will matter politically, as the American people begin to come to grips with the fact of a lost war ... And so Wilsonianism will come full circle. Wilson lied America into World War I, with fables of German soldiers bayoneting Belgian babies. The result was Lenin, Hitler and World War II ... This time, Wilsonianism will give us a vastly disordered Middle East, the greatest Islamic victory since the fall of Constantinople and oil prices that might make the Trabant America's best-selling car."
This editorial by a very staunchly patriotic organization -- Soldiers For Truth -- is shocking because it reveals the extent to which American public opinion is beginning to turn on President Bush.
Finally, note this admission that President Wilson "lied America into World War I" with lies of German atrocities. Historian Ralph Epperson reveals that American planning on how to force Japan to attack Pearl Harbor began in 1915 -- 27 full years before Japan did strike in December, 1942! (Epperson, "The Unseen Hand", page 271).
We also know now that the Gulf of Tonkin incident which caused Congress to give President Johnson the authority to wage war in Vietnam was staged.
Cutting Edge has led the way in teaching that the attacks of 9/11 were staged and that the War on Terror was planned as far back as 1917, as a global threat which would unite the world (Bill Cooper, "Behold A Pale Horse", p. 27).
Honestly, now, which major war of the past 100 years has not been planned and started by America's leadership? When you look on the back of the American One Dollar Bill, you will see the Illuminati Seal with the Eye of Lucifer hovering over an unfinished pyramid; underneath the pyramid is the phrase "NOVUS ORDO SECLORUM", or New World Order. Since America is the only nation which has this Seal on any official document, you must realize the truth -- America is the nation chosen in history past to be the global leader, gradually manuevering all nations of the world into this Kingdom of Antichrist.
Since "wars and rumors of wars" is the essential ingredient to achieving this global system, it is no stretch of the imagination to believe that American leaders would also take the lead in creating the incidents which would lead to these wars. America truly does have an occult "Secret Destiny" among the nations of the world.
IV. Events in Iraq took a very bloody turn last week, showing again that America is losing this war. When this war is officially lost, remember that the Plan called for us to lose it.
NEWS BRIEF: "Gunmen kill brother of Iraqi vice president: Top trade ministry official escaped assassination in another part of the capital", October 31, 2005
"BAGHDAD -- Gunmen killed the brother of Iraq's Shi'ite vice president yesterday and a top trade ministry official escaped assassination in another part of the capital, while the death toll rose to 30 in a major truck bombing that occurred Saturday. A US Marine was fatally injured in another bombing. Ghalib Abdul-Mahdi, brother of Vice President Adil Abdul- Mahdi, died along with his driver when a vehicle pulled alongside their car on bustling Palestine Street about 7:45 a.m. and gunmen inside opened fire. Ghalib Abdul-Mahdi was en route to Prime Minister Ibrahim al-Jaafari's office, where he served as an adviser..."
"Later yesterday, a top official in the Ministry of Trade, Qais Dawood Hasan, was wounded and two of his bodyguards were killed when gunmen ambushed their convoy in the upscale Baghdad neighborhood of Mansour, scene of several high-profile kidnappings and armed attacks on government officials and foreigners ... The US command also announced yesterday that a Marine died of injuries from the day before in a roadside bombing near Baghdad. At least 2,016 members of the US military have died since the Iraq war started in March 2003.
"Elsewhere, an Iraqi border guard was killed and seven other Iraqi security personnel were wounded when a suicide bomber detonated his vehicle at a checkpoint in Sinjar near the border with Syria ... A roadside bomb destroyed one of several oil tanker trucks yesterday on a main road south of Baghdad, sending a fireball up over the area and killing the two men inside ... A roadside bomb killed a farmer on his tractor and seriously wounded two other civilians in Samarra, 60 miles north of Baghdad ... A drive-by shooting in the capital killed two construction workers and wounded three."
As the editorial on the Soldiers For Truth website -- quoted above -- stated, administration officials are trying desperately to hide the truth of this war from the public; but, stories like this one tells the real truth -- and it is a bloody one!
Furthermore, when insurgents can boldly assassinate high-level government officials -- like the adviser to Prime Minister al-Jaafari -- you know the situation is spiraling out of control.
NEWS BRIEF: "Iraq war: Worse to come", Aljazeera.com, 11/3/2005
"Last week, worldwide media devoted great attention to the announcement that total number of deaths suffered by the U.S. military in Iraq war has reached 2,000 ... Although the mounting casualties among the American soldiers in Iraq prove that the U.S. is losing the war, that's not expected to be the tipping point of the American public opposition to the war ... Two years have passed since the war was launched in March 20 2003, and the Americans have become increasingly dissatisfied with their President's foreign policy and unwise decision to launch war on Iraq. Recent polls showed that 54 percent of the Americans believe that Bush's admin. committed a terrible mistake by deciding to invade Iraq, up from 24 percent in March 2003."
"What's unprecedented about Iraq war, as stated an editorial on Los Angeles Times Syndicate website, is how fast support is fading. Discontent and anger among the Americans as a result of this war reached its peak in 2005 ... The Bush administration is depending largely on propaganda to face the eroding support of the American public, repeating claims that the U.S. armed forces are achieving great success in Iraq. Same policy was pursued by President Johnson during Vietnam War. But no matter how hard Mr. Bush tries, it's too late and almost impossible to win the hearts and minds of people who have become disenchanted and those who initially believed that the war wasn't "worth it".
NEWS BRIEF: "Pentagon Sets Its Sights on Roadside Bombs", L.A. Times, November 3, 2005
"WASHINGTON — With Iraqi insurgents building ever-more powerful homemade bombs, the Pentagon is finalizing plans to put a high-level general in charge of a new task force that will try to harness the expertise of the CIA, FBI, businesses and academics to combat the guerrillas' most lethal weapon. The Pentagon has devoted two years to finding ways to combat the makeshift bombs, known as improvised explosive devices, or IEDs. Yet in the view of some senior generals, the IED problem remains a low priority in Washington ..."
"In the last six months, more than 60% of U.S. troop fatalities in Iraq have been the result of IEDs. The Pentagon has announced that 96 U.S. service members died in Iraq in October, the fourth-deadliest month for troops since the war began in March 2003. And experts are warning that the improvised explosives are likely to be a large problem for U.S. forces for years to come, not only in Iraq but also Afghanistan ... the insurgents have been able to build bigger, more powerful bombs capable of shredding the armor of military vehicles and decimating 5-ton trucks... Such a venture, which would require a sustained push by the White House, could require tens of billions of dollars and the focused efforts of the government's military and intelligence community."
I find it interesting that America's military is so inept in fighting home-made bombs! With our incredibly sophisticated and technologically-capable military, how is it that we cannot defeat such a crude, low-level weapons system as the roadside bomb? Our enemies throughout the world must really be "impressed".
Perhaps budgetary restraint is a key obstacle in developing a technological answer to the insurgent's roadside bomb, as the next story illustrates.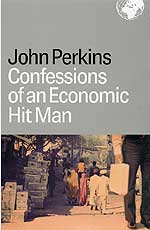 V. Stories continue to abound that America's supply of money may not be deep enough to accomplish all the goals the Bush Administration has committed to accomplish.
NEWS BRIEF: "Pentagon Eyeing Cuts in Weapons Programs", AP Breaking News, November 4, 2005
"WASHINGTON (AP) - Struggling to pay for a costly war in Iraq, the Pentagon is considering as much as $15 billion in cuts to aircraft, shipbuilding and other weapons purchases as it begins to craft a budget for next year ... Sen. John Cornyn, R-Texas., said cutting critical programs like the F/A-22 Raptor fighter or the Joint Strike Fighter, a next-generation aircraft, could face resistance ... Defense Secretary Donald H. Rumsfeld on Tuesday said the department has to move funds around to ensure that the country gets what it needs to fight both conventional conflicts and unconventional threats. Compounding the pressures are the government's record budget deficits. The federal government ended fiscal 2005 on Sept. 30 with a shortfall of $319 billion, the third largest ever."
Remember the statement Cutting Edge has repeatedly issued since Hurricane Katrina smashed New Orleans to bits? We believe that the Federal Government does not have the funds necessary to wage war around the world -- including hotspots like Afghanistan and Iraq -- threaten "rogue states" like Iran and North Korea with war, and rebuild all the areas devastated by hurricanes these past several years.
This information of serious shortfalls facing the Pentagon just verfies what we have been saying. Already, we have heard numerous stories that rebuilding New Orleans and other areas devasted by hurricanes this year are hitting significant obstacles, with government response being very slow and very balky. Such response could be caused by budgetary restraints.
America simply does not have the funds necessary to pay for all her commitments around the world.
Now, let us return to this feature story, as an Administration official admits that natural disasters like Katrina are having a significant effect.
"While Rumsfeld and other military officials declined to talk about specific spending decisions, defense analyst Loren Thompson said Gordon England, the acting deputy defense secretary, is looking to trim $12 billion to $15 billion from previous plans to spend $443 billion in 2007 .... 'The war in Iraq, Hurricane Katrina and domestic needs are all combining to put downward pressure on weapons spending', said Loren Thompson, an analyst with the Lexington Institute ...
" 'This year it looks like the defense budget is cresting downward', said Richard Aboulafia, a defense analyst with the Teal Group, a defense consulting firm. 'The defense budget is flattening. We haven't recapitalized a lot of equipment. Worse still, most of the military inventory is being worn out at five times the normal rate."
Yes, the Bush Administration budget is tightening dramatically. There simply is not enough cash to go around. A lot of "pie-in-the-sky" wish programs are never going to see the light of day -- including thoroughly rebuilding the Gulf States. Let us now look at some problems with rebuilding New Orleans which seemingly have nothing to do with budgetary restraints; after all, who can blame President Bush if he cannot rebuild New Orleans because it is proving to be too toxic?
VI. People who have returned to their homes in and around New Orleans are getting sick!
NEWS BRIEF: "Katrina Cough' Lingers in the Wake of Hurricane". The Drudge Report, November 3, 2005
"A large number of people along the Louisiana and Mississippi coasts are developing a condition dubbed 'Katrina cough', believed to be linked to mold and dust circulating in the aftermath of Hurricane Katrina, the LOS ANGELES TIMES reports on Friday. Health officials are trying to determine how widespread the problem is, but suggest that it is popping up among people who have returned to storm-ravaged areas, particularly New Orleans.
"Dr. Dennis Casey, an ear, nose and throat doctor in New Orleans, called the condition 'very prevalent'. And Dr. Kevin Jordan, director of medical affairs at Touro Infirmary and Memorial Medical Center in downtown New Orleans, said the hospital has seen at least a 25 percent increase in sinus headaches, congestion, runny noses and sore throats since Katrina. In most cases, Casey said, patients appear to be 'allergic to the filth they are exposed to'.''
Remember the people in New York City living in the vicinity of Ground Zero where the Twin Towers were brought down? In the months following the 9/11 attacks, many of these people -- including emergency workers who responded -- began to report a peculiar "cough", which I believe was dubbed the "9/11 cough". Animals also began to die of assorted cancers. Even though the story was quickly hushed up in the Mass Media, it seemed obvious that these people were getting sick by being exposed to whatever agents the government used to help destroy those buildings.
In the case of New Orleans, we originally reported that all the pollutants created by our Industrial Civilization was now in the waters of New Orleans. All contaminants stored in garages in the city were in the water. The Superfund Landfill located in the heart of the city was now leaching out chemicals. We posted an article based on a foreign news story, which today seems more relevant than ever before.
NEWS2027 -- "TOXIC WATERS WILL MAKE NEW ORLEANS UNSAFE FOR A DECADE"
Now, please consider this next news story, again confirming worst fears.
NEWS BRIEF: "New Orleans area becoming a dumping ground: The city again is turning to the swamp", The Boston Globe, October 31, 2005
"NEW ORLEANS --Environmentalists filed a lawsuit Monday over the state's decision to reopen an old landfill to handle debris from Hurricane Katrina. The city-owned garbage dump was closed by federal regulators in the 1980s, but a month after the storm, the state Department of Environmental Quality allowed the Old Gentilly Landfill to be reopened. Since then, it has become a main drop-off for debris and trucks carrying furniture, mattresses and building materials. In its lawsuit, the Louisiana Environmental Action Network charges that the landfill is poorly suited to receive the soggy remains of gutted homes because it's not lined to stop contaminants from leaching into the ground and its isn't ringed with containment berms.
" 'We don't want to respond to one disaster by creating another one', said Robert Wiygul, a lawyer for LEAN."
What landfill is in issue here? We spoke of it in our Newsletter of September 10, 2005, Paragraph II. We reprint a portion, below.
NEWS BRIEF: "Gulf Coast Poisoned?", by Peter Worthington, Toronto Sun, September 5, 2005
""NORMALLY, ONE wouldn't expect a small environmental magazine in Canada to discover a shocking reality of the New Orleans hurricane disaster that seems to have escaped notice. It seems that a toxic landfill site on which housing was built in central New Orleans is now under floodwaters with the potential to pollute and contaminate portions of the Gulf Coast ... it is the current issue of Solid Waste & Recycling magazine that unearthed an environmental hazard that has the potential of being an underwater Love Canal ... Something called the Agriculture Street Landfill (ASL) is located on a 95-acre site in central New Orleans.
"It is registered as a 'Superfund site' (whatever that is) on the federal government's national priorities list of highly contaminated sites requiring cleanup and containment. But nothing has been done. Instead of removing the mass of toxic waste 50 years ago, the site was covered with clean soil and houses and a school were built on top of it. Not only was municipal garbage dumped there, but for decades industrial wastes from service stations, manufacturers, and chemical facilities were put there ... in 1962 some 229,300 cubic metres of excess fill was removed because subsurface toxic fires kept erupting (and got the site known as 'Dante's Inferno')."
One cannot imagine a greater horror show than this! Prior to World War II, this site in what is now central New Orleans was an industrial toxic waste site! Look again at the list of the types of major polluters using this site for their waste products, companies which, by their very nature, produce very strong toxins. Industrial wastes from:
Can you imagine chemical facilities pouring their toxic waste into this landfill in what is now central New Orleans? With weak standards before World War II, there is almost no limit to what kind of chemicals which might have been dumped there. And, did you notice, above, that this area once caught on fire so badly, so often that the place was given the name, "Dante's Inferno".
Listen to the final revelation from this article:
"... the long-term concern may be toxic pollutants leached from the flooded downtown landfill. The more one learns of New Orleans, the more one comes to a conclusion that it would be folly to try and restore the city -- especially parts that are significantly below sea level." (Ibid.)
We can expect to see and hear of more revelations like this, until one day, a government health expert announces that New Orleans is too polluted to be inhabited again, at least to the extent it existed before Katrina.
VII. The Bush Administration may very well go down in history books as the "Torture Presidency".
NEWS BRIEF: "Officials Admit: Covert CIA prisons hold al-Qaida suspects - At a Soviet-era compound in Eastern Europe -- is illegal under signed the U.N. Convention Against Torture and Other Cruel, Inhuman or Degrading Treatment or Punishment - which US has signed", The Houston Chronicle, November 2, 2005
"WASHINGTON — The CIA has been hiding and interrogating some of its most important al-Qaida captives at a Soviet-era compound in Eastern Europe, according to U.S. and foreign officials familiar with the arrangement. The secret facility is part of a covert prison system set up by the CIA nearly four years ago that at various times has included sites in eight countries, including Thailand, Afghanistan and several democracies in Eastern Europe, as well as a small center at the Guantanamo Bay prison in Cuba ... The hidden global internment network is a central element in the CIA's unconventional war on terrorism. It depends on the cooperation of foreign intelligence services, and on keeping even basic information about the system secret from the public, foreign officials and nearly all members of Congress charged with overseeing the CIA's covert actions."
"The existence and locations of the facilities — referred to as "black sites" in classified White House, CIA, Justice Department and congressional documents — are known to only a handful of officials in the United States and, usually, only to the president and a few top intelligence officers in each host country ... Virtually nothing is known about who is kept in the facilities, what interrogation methods are employed with them, or how decisions are made about whether they should be detained or for how long ... the CIA has not even acknowledged the existence of its black sites. To do so, say officials familiar with the program, could open the U.S. government to legal challenges, particularly in foreign courts, and increase the risk of political condemnation at home and abroad.'
"But the revelations of widespread prisoner abuse in Afghanistan and Iraq by the U.S. military ... have increased concern among lawmakers, foreign governments and human rights groups about the opaque CIA system. Those concerns escalated last month, when Vice President Dick Cheney and CIA Director Porter Goss asked Congress to exempt CIA employees from legislation already endorsed by 90 senators that would bar cruel and degrading treatment of any prisoner in U.S. custody ... considerable concern lingers about the legality, morality and practicality of holding even unrepentant terrorists in such isolation and secrecy, perhaps for the duration of their lives."
"Legal experts and intelligence officials said that the CIA's internment practices also would be considered illegal under the laws of several host countries, where detainees have rights to have a lawyer or to mount a defense against allegations of wrongdoing. Host countries have signed the U.N. Convention Against Torture and Other Cruel, Inhuman or Degrading Treatment or Punishment, as has the United States. Yet CIA interrogators in the overseas sites are permitted to use the CIA's approved "Enhanced Interrogation Techniques," some of which are prohibited by the U.N. convention and by U.S. military law. They include tactics such as 'waterboarding', in which a prisoner is made to believe he or she is drowning."
Once again, the Bush Administration has been caught violating international agreements which American Presidents have voluntarily signed. But, none of this should be new news to any Cutting Edge reader, for we began posting news stories on our Daily News Updates section about torture all the way back to November, 2001 -- just weeks after the attacks of 9/11.
So prevalent was the news back then about the Bush Administration using blatant torture as a weapon in the contrived "War On Terror" that some prominent attorneys came to the defense of the practice. Even World Net Daily posted some articles justifying the use of torture. The fact is, this "Christian" President has deliberately created the scenario by which arrested prisoners were tortured, many just for the sadistic pleasure of the interrogators. After all, experienced military and civilian interrogators will tell you that they never, ever get "righteous information" from a tortured prisoner; the poor, helpless prisoner will tell the interrogator whatever he wants to hear just to stop the torture.
And, remember, our current Attorney General -- Gonzales -- was the lawyer who originated the original loophole, telling President Bush that he could ignore all American laws and all international conventions forbidding torture because these prisoners were "enemy combatants", not Prisoners of War. Isn't it disconcerting to realize Gonzales is now in charge of domestic enforcement of laws? Is he one day going to be coming after us?
By the way, don't you find it offensive to realize that President Bush has located some of his secret torture prisons in former Soviet countries who used to specialize in torture? After "defeating Communism", why did America have to copy much of its barbarism? The Answer: Because we have a Black Magick Skull & Bones President!
NEWS BRIEF: "ATROCITY THREATENS TO BECOME OFFICIAL U.S. FOREIGN POLICY: Law Might Have Effect of Creating A 'Torture Czar' Cabinet Level Position", Email Alert, November 2, 2005
".... Actually, for all practical purposes we already have a torture czar . . . it's the Vice President of the United States, Dick Cheney. Yes, it is Cheney himself who is PERSONALLY pressuring the conference committee to rescind the McCain amendment. It has been Cheney himself who has taken a lead role from the beginning, talking in 2002 about the need to revive the 'dark arts'. Since they could no longer keep the abuses at Guantanamo and Abu Ghraib and elsewhere classified, they have prosecuted a couple of selected patsies for these crimes, while their agency handlers right up through the chain of command have continued in their unconscionable ways.
"This is not to let the president himself off the hook ... there is Bush's own overreaching lust for absolute dictatorial power. Indeed, his longtime attorney and ally, Alberto Gonzales, put his name on the infamous Jan 25, 2002 memo, referring to the Geneva convention as 'quaint'. But what many people do not realize is that the heart of that reprehensible legal pretzel job was drafted by David Addington, the staff attorney closely associated with Dick Cheney. And would anybody like to guess Mr. Addington's current title in the White House? That's right. He just replaced the indicted 'Scooter' Libby as Cheney's Chief of Staff.
"Especially now, with the chickens of treason coming home to roost in the nest of the chicken hawks themselves, this is the last time in history for the authors of torture as official American policy to be allowed to push for largesse for even wider atrocities. We must all immediately contact our senators and members of the House of Representative who might have influence on the conference committee to demand that the overwhelmingly approved language of the McCain amendment remain intact in the final Defense Appropriations Bill."
This author is entirely correct: if the CIA is exempted from the "ban" on using torture on people not accused nor convicted of any crime, the gates to such practices will open wide. And, at that time, the real targets of the government torture team will come into focus -- patriots, Born Again Christians. Can you hear the approaching hoof beats of the Four Horsemen of the Apocalypse?
One American editorial spoke with horror against this torturing of prisoners, many of whom are innocent of any wrongdoing.
NEWS BRIEF: "American Gulag", The Boston Globe, November 4, 2005
"NEWS THAT the Central Intelligence Agency is running a system of secret prisons in far-off countries has shocked the nation. The clandestine jails are an affront to American values and an embarrassment in the world community. They are probably illegal, and ineffective as well. But their existence may solve one of Washington's recent minor mysteries. Members of Congress were dismayed last month when Vice President Dick Cheney, joined by CIA Director Porter Goss, lobbied them to exempt CIA employees from a bill that would bar cruel or degrading treatment of all prisoners in US custody. Their efforts were spurned in the Senate, where the provision, advanced by Senator John McCain, passed with 90 votes. Cheney's desire to give CIA jailers and interrogators special status raises the question of whether Americans are torturing or otherwise coercing detainees at the ''black site' prisons described Wednesday in The Washington Post.
"In America, even those accused of the most heinous murders have a right to see a lawyer and to assert their innocence. But this emblem of democracy is being trampled before the world. And the Bush administration seems deaf to the growing complaints from our allies and our own citizens ... Secretary of Defense Donald Rumsfeld, meanwhile, has barred UN human rights inspectors from the detention center at Guantanamo Bay, Cuba, insisting that the only outside inspectors will be those from the International Red Cross, which makes no public reports. And even the Red Cross has not gone to the CIA sites.The level of secrecy and cover up in this administration is astounding, and it has spread to Capitol Hill. With Republicans senators stalling an investigation into the misinformation that was disseminated prior to the invasion of Iraq, Democrats lit a fire this week, invoking a rarely used rule to force the Senate to go into a closed session. Ironically, it took a secret session to open up the process a bit.
"And where is the president in all this? Where is George W. Bush, who campaigned in 2000 on a promise to restore integrity to Washington and to give the nation a government it could be proud of?"
The answer is that President Bush is a counterfeit Christian, and his promise to "restore integrity to Washington" was simply empty hot rhetoric designed to "tickle the ears" of the gullible, the undiscerning, and the willfully ignorant. Does anyone remember when "Christian" Attorney General Ashcroft argued to the 9th Circuit Court of Appeals that the government had the "right" to torture and summarily execute prisoners without the court system having any say in the matter whatsoever? (NEWS1885).
That gut-wrenching event occurred in January, 2004! Both "Christian" Ashcroft and Bush took the lead in insisting upon the right to torture prisoners, even though no one had ever proven them guilty of any crime in any courtroom. Read this article and weep for our mislead and spiritually blinded people.
We have updated our table showing President Bush's Evil Fruits vs Good Fruits to include these tortures.
Finally, a Christian organization has spoken up, to demand answers as to why the leadership of the Christian community remains silent in the face of this most blatant attack on the freedoms of all American citizens, for the Bible does not allow the use of torture.
NEWS BRIEF: "Silence On Suffering: Where are the voices from the Christian community on cruel and degrading treatment of detainees?", Christianity Today, 10/17/2005
"President Bush faces a defining question of morality on which he has yet to receive any discernible guidance from the faith-based coalition that helped put him in office. The question: whether it is ever right for Americans to inflict cruel and degrading treatment on suspected terrorist detainees. We read credible reports—some from FBI agents—that prisoners have been stripped naked, sexually humiliated, chained to the floor, and left to defecate on themselves. These and other practices like "waterboarding" (in which a detainee is made to feel as if he is being drowned) may or may not meet the technical definition of torture, but no one denies that these practices are cruel, inhuman, and degrading."
What is the definition of torture? I had always considered that these practices, listed above, did constitute torture.
"Therefore, even if it is expedient to inflict cruelty and degradation on a prisoner during interrogation (and experts seem very much divided on this question), in my view, the moral teachings of Christ, the Torah and the Prophets do not permit it .... while the President may have ruled out torture, the administration is currently reserving the right to treat some of its detainees with 'cruel, inhuman, and degrading treatment'. The U.S. government is a signatory to an international treaty that bars such treatment, but the administration has maintained that such standards only apply to detainees held on U.S. soil. In fact, since April 16, 2002, Secretary of Defense Donald Rumsfeld has explicitly authorized interrogation techniques that constitute cruel, inhuman or degrading treatment."
"According to the Pentagon's own findings, torture, murder, rape, and 'systematic', 'sadistic, wanton, and blatant abuse' has been perpetrated against U.S. detainees in Iraq. Or what about 'ghost detainees'? The CIA has been permitted to hold scores of people in undisclosed locations with no notification to their families, no access by the International Red Cross, or any other oversight of their treatment. Credible reports have emerged that such detainees have suffered torture and even death ... We do not serve this President by failing to engage the question ... silence from the President's supporters is not helpful ..."
Indeed, Cutting Edge has been lamenting since 9/11 that the silence from the leadership of the Evangelical Christian community has been deafening when it comes to protesting the many illegal and immoral acts which the Bush Administration has deliberately committed. Let us quickly list some of those acts.
* Seeking dictatorial powers not wielded since the days of Stalin and Hitler in response to 9/11. No Christian leader would have jeopardized the freedom of his own people at a time like this, but would have depended upon the power and protection of Almighty God.
* Beginning to imprison people illegally without a lawyer, without charges and without trial.
* Beginning to torture prisoners, even those who had not been found guilty of any crime -- many of whom had never heard charges against them!
* Lying to the American people about the dangers of Saddam Hussein so the citizenry would support the invasion.
* Deliberately launching a war where Coalition Forces would be expending enormous quantities of Depleted Uranium munitions. The vast majority of the nearly 1 million American soldiers who have served in Iraq and Afghanistan will die over the next 20 years and the civilian population of those two countries will be nearly annihilated -- all 30 million of them. President Bush and his Administration are guilty of War Crimes, the degree of which is nearly unimaginable.
Yet, Christian pastors still ignore all of Bush's Evil Fruits, they still extol the Iraq war as a "Just War" and encourage their young men and women to join the Army and go fight, and they still criticize the few discerning church members who try to tell the truth. Each of these wilfully ignorant pastors will face Jesus, either at the White Throne Judgment or at Rewards Day, and they will discover that Jesus really did intend for shepherds of the flock to examine a person's fruits before deciding whether he or she was truly Born Again.
This current flock of Christian pastors and leaders are in for a great and horrific shock -- but their new realization will come too late.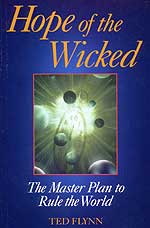 VIII. On the way to the New World Order, individual members of the Illuminati might as well become filthy wealthy! Defense Secretary Rumsfeld stands to get filthy rich on Tamiflu vaccine!
NEWS BRIEF: "Rummy's bird flu bonanza", By F William Engdahl, Asia Times, November 4, 2005
"No sooner are indictments being handed down to I Lewis 'Scooter' Libby, chief of staff of the vice president of the United States for lies and cover up regarding information used deliberately to suppress the fact the Bush administration had no 'smoking gun' to prove Saddam Hussein was building a nuclear arsenal, but a new scandal is surfacing, every bit as outrageous and ultimately, likely also criminal. The world population is being whipped into a fear frenzy by irresponsible public health officials from the US administration to the World Health Organization (WHO) to the United States Centers for Disease Control. They all warn about the imminent danger that the bird flu virus might mutate into a malicious strain that is transmissible between humans, contaminating the human species in pandemic proportions. Often the flu pandemic of 1918, which is said to have killed 18 million worldwide, is cited as an example of what 'might' lie in store for us."
"The only medicine, we are told, which reduces the symptoms of avian flu is a drug called Tamiflu. Today, Roche holds the sole license to manufacture Tamiflu. Due to the panic, the order books at Roche are filled to overflowing. However, the real point of interest is the company in California which developed Tamiflu and gave the marketing rights for its patented discovery to Roche. Tamiflu was developed and patented in 1996 by a California biotech firm, Gilead Sciences Inc. Gilead is a NASDAQ-listed stock company which prefers to maintain a low profile in the current rush to Tamiflu. That might be because of who is tied to Gilead. In 1997, before he became Pentagon chief, Donald Rumsfeld was named chairman of the board of Gilead Sciences, where he remained until early 2001 when he became defense secretary. Rumsfeld had been on the board of Gilead since 1988 ... Rumsfeld holds a Gilead stake valued at between $5 million and $25 million, according to his federal financial disclosures. In the past six months, the global rush to buy Tamiflu has sent Gilead's stock from $35 to $47 - amounting to a windfall of at least $1 million for Rumsfeld. And now, with Gilead collecting royalties averaging 10% from Roche's sales of Tamiflu, he is poised to reap more gains for a flu panic his administration has done everything it can to promote."
From now on, when you hear worthless public rhetoric urging you to take Tamiflu vaccine, you will remember that old "Rummy" is going to get very, very rich. On the way to the New World Order, on the way to eliminating 66% of the world's population, those men and women in leadership might as well get filthy rich!
To further enrich his Defense Secretary, President Bush proposed to spend almost $7 billion of budget-busting money to stock Tamiflu vaccine.
NEWS BRIEF: "Bush to unveil global flu strategy", The Denver Post, November 4, 2005
"Washington - Vaccine improvement is expected to take center stage in the Bush administration's preparations for a worldwide flu outbreak, with a potential travel ban and restrictions on global commerce part of the contingency planning. President Bush today will announce his strategy on how to prepare for the next flu pandemic - preparations expected to cost at least $6.5 billion - whether it is caused by the worrisome Asian bird flu or some other super-strain of influenza. States and cities will get their first specific instructions from federal health officials on making such decisions as who should get limited doses of vaccines and the antiviral medications Tamiflu or Relenza.
"Pandemics strike when the easy-to-mutate influenza virus shifts to a strain that people have never experienced before ... While it is impossible to say when the next super-flu will strike, concern is growing that the bird-flu strain known as H5N1 could trigger one if it mutates and starts spreading easily among people. Since 2003, at least 62 people in Southeast Asia have died from H5N1; most of them regularly handled poultry."
However, an Asia Times article points out that H5N1 virus has never, ever mutated so it could cross the species barrier to infect a human. All this hype is over a strain of bird flu which has not demonstrated any human crossover capability. Doesn't it seem ludicrous for the President to propose spending almost $7 billion to combat a flu strain which does not have any capability to infect humans?
Of course, such a proposal makes sense if you realize:
1) The President is out to make his buddies like Defense Secretary Rumsfeld very, very rich;
2) The bird flu does not have to actually cross the human species barrier; Mass Media conditioning only has to scare enough people to rush forward to take the very vaccine which will kill them. Remember, the Spanish Flu was spread by vaccination ("Vaccine, Not Virus, Responsible For Spanish Flu", Archives, Irish Examiner, 2003/05/08).
JUST RECEIVED MAJOR NEWS STORY ON BIRD FLU!
NEWS BRIEF: "Bird flu pandemic may force countries to shut down, says UN official", The Guardian (London), November 2, 2005
"The UN official charged with preparing the world for a flu pandemic said yesterday that there was a danger of panicked countries closing their borders, withdrawing their diplomats and operating a general "lock down" as soon as the disease began to spread .... Many countries were likely to refuse to allow their professionals to move around, which would anyway become more difficult as pilots became unwilling to fly to infected areas.'
I find it very interesting that this scenario is exactly what the Illuminati plans to do to all countries now electing their leaders; each targeted country will close its borders, suspend its constitution, dissolve the current government and impose a severe dicatorship -- all in the guise of "fighting" the crisis. Terrorism, plus Bird Flu, plus natural disasters, and maybe plus overseas war will provide ample excuse for every democratic government on earth to impose a dictatorship. The Old World Order will have been destroyed so the New can arise. All these actions will occur during the 91-day World War III, out of which Antichrist will stride.
" 'Dr Nabarro, speaking by videolink from the US where George Bush was launching his pandemic flu strategy, said it would be necessary to move very fast once the virus began to spread easily between humans. 'It looks as though we really do only have a window of about three weeks to get moving if we are going to delay the pandemic at source', he said."
End of the Age prophecy -- shown below -- is about to be fulfilled. We can see the storm clouds on the horizon.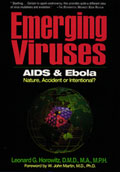 IX. Finally, someone is telling the truth about bird flu!
NEWS BRIEF: "Bird flu fearsome but fickle", By Marwaan Macan-Markar, Asia Times, November 3, 2005
"BANGKOK - Despite the doomsday scenarios being painted by some media now that Europe has detected its first signs of bird flu, the virus has left only a small signature in Asia since it first surfaced in January 2004. After two winters, and with a third cold season approaching, the H5N1 strain of the bird flu virus has still not mutated into a strain capable of being transmitted among humans - much less triggering a global pandemic, observe public health experts in Southeast Asia.
" 'The virus has been changing in the normal way we expect it to, but it has not mutated into a critical level that could be worrying', said Dr Supamit Chunsuttiwat, senior medical officer at the department of disease control in Thailand's Public Health Ministry. 'We have no evidence to suggest that the [H5N1 strain of the] virus that has been detected in Thailand has mutated to one that could cause a pandemic'."
Finally, some medical authorities are coming forward, boldly stating that this bird flu has not jumped the species barrier. Even President Bush admitted as much, even as he was proposing spending nearly $7 billion on a bird flu pandemic plan!
Of course, the time will come when scientists will solemnly announce that the bird flu virus has suddenly mutated to the point where the virus can infect humans. At that point, the panic will begin, and people will line up to accept the vaccine which is designed to kill them,.
The planned reintroduction of the "Black Plague" seems to be just on the horizon. What does prophecy say?