---------- This Week's Hot News -------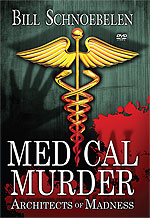 I. Is it possible that ObamaCare was written, and then executed, so poorly on purpose?
Once everyone knows how flawed, dangerous and expensive the Affordable Health Care Act truly is, are we going to see another bill proposed which will not be so frightening or problematic or expensive as ObamaCare?
But, this new plan would be the one the government wanted all along!
NEWS BRIEF: "Site repair: Hold that online health application", CBS News, November 2, 2013
"The application page of the troubled health insurance website is offline until Sunday morning. The Health and Human Services Department says a technology team will be working on HealthCare.gov, so people won't be able to apply or enroll through the site."
"The federal website locked up the day it went live, Oct. 1, and has been cranky since. It's been taken down for maintenance before - usually for a few overnight hours. The administration has said it's aiming to have HealthCare.gov humming along by month's end."
"Month's end" would be the end of November. That is a long time for such an important site to be down, simply because every American is supposed to be set up with their insurance plan by January 1.
Nightmare stories about ObamaCare implementation are legion by now. Several dozen new stories appear every single day. The entire website seems that is was designed, either by amateurs who did not know what they were doing, or by professionals who deliberately planted flaws throughout the system.
People cannot sign up, they are confused as to their personal cost, they are apprehensive about their personal information being compromised, and they are just plainly aggravated by the entire website experience.
I wonder -- this system is so screwed up from beginning to end, I wonder if it was deliberately designed that way? Using the time-honored occult plan dubbed the "Dialectic Struggle", writers of ObamaCare might have created so many flaws and aggravation that the entire system will deliberately fail; then, a new "Synthesis" health care system would be introduced. And, since this new system would not be as expensive, or as glitchy, or as vulnerable to hacking as this current system is, people will embrace it.
And, this "Synthesis" system will be what the Global Elite wanted in the first place.
Watch for this new system. I truly believe it is coming.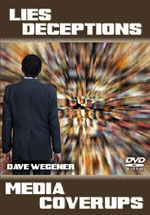 II. Have you seen or heard of the millions of insurance cancellations that insurance companies are mailing out?
It turns out that many of these cancellation notices are bogus; they are simply sent out in an effort to panic their customers to upgrade their policy to a new, more expensive one.
NEWS BRIEF: "Insurance Companies Use 'Misleading' Cancellation Notices On Obamacare: An attempt to push them into pricier alternatives", Huffington Post, 11/4/2013
"Some insurance companies are sending cancellation notices or other 'misleading' letters to customers in an attempt to push them into pricier alternatives ... Donna, a 56 year old in Seattle insured by the Blue Cross/Blue Shield subsidiary LifeWise, was told that if she did nothing, she'd be enrolled in a new plan costing $300 a month more than her previous plan. Instead, she found a much cheaper option through her state exchange, saving her $1,000."
"Another insurer, Humana, was fined $65,430 in Kentucky for a letter 'misleading intentionally' its consumers and pushing them to immediately renew their insurance or pick a more expensive plan. The letter only mentioned the exchanges in a footnote. Regulators in the state also reviewed an Anthem Blue Cross Blue Shield letter urging consumers to act quickly to 'lock in' their current rates."
I have never seen such a deliberate and widespread disinformation in my entire life. We hear so much conflicting information, how are we to know which is true and which is false and which is half-true? I believe that such confusion is being intentionally sown so that, in the midst of the confusion and the anger, people can be persuaded to accept another plan, the one the Illuminati wanted in the first place.
III. Warning! Your information on the government's Affordable Health Care website is wide open to hacking and to identity theft!
This disastrous problem smacks of the web designers not knowing what they are doing.
NEWS BRIEF: "John McAfee on Obamacare: 'This is a hacker's wet dream' ", The Daily Caller News, 10/2/2013
"On Fox Business Network's "Cavuto" on Wednesday, computer programmer and founder of McAfee, Inc. John McAfee said the online component of Obamacare 'is a hacker's wet dream' that will cause 'the loss of income for the millions of Americans who are going to lose their identities'."
Identity Theft is such a pervasive problem that entire industries have sprung up to help you not suffer this disaster. A movie has even been created called "Identity Theft". Most Americans porobably are aware of the very real danger posed by Identity Theft". Yet, John McAfee is warning us all that online ObamaCare is so poorly set up that people could be on a false site instead of the real government site, and giving all their personal information to a group of thieves.
"For starters, McAfee said the way it is set up makes it possible for fake websites be set up to fool people to think they're signing up for Obamacare.
" 'It's seriously bad', McAfee said. 'Somebody made a grave error, not in designing the program but in simply implementing the web aspect of it. I mean, for example, anybody can put up a web page and claim to be a broker for this system. There is no central place where I can go and say, 'OK, here are all the legitimate brokers, the examiners for all of the states and pick and choose one.' "
Can you now understand that the errors of this ObamaCare are so widespread and so grievous that it may take the government a full year to identify and change every fault? In the meantime, millions of Americans may discover their bank and savings robbed soon after the sign up on a fraudulent website!
"... any hacker can put a website up, make it look extremely competitive, and because of the nature of the system — and this is health care, after all — they can ask you the most intimate questions, and you're freely going to answer them," he continued. 'What's my Social Security number? My birth date? What are my health issues?' "
But as serious as this design flaw is, it pales in comparison to the one we are about to share with you.
NEWS BRIEF: "South Carolina Man Personal Information Breached On HealthCare.gov ", Opposing Views, November 4, 2013
"Tom Dougall, an attorney in Elgin, S.C., received a voicemail on Friday from a stranger in North Carolina saying he can access all of Dougall's personal information through healthcare.gov."
This attorney was staggered by this information because he had just signed up a few days earlier, so how could this person from North Carolina get all his personal information? This stranger then told his side of the story.
" 'I believe somehow the ACA, the Healthcare website has sent me your information, is what it looks like', said Justin Hadley, a North Carolina resident who could access Tom's information on the federal health care exchange website. 'I think there's a problem with the wrong information getting to the wrong people' ... Hadley said all he had to do was type in his username and password when Dougall's information appeared."
Tom Dougall tried to contact healthcare.gov to report a security breach, but of course, got nowhere fast.
" 'I tried to call healthcare.gov last night and they have no procedure whatsoever to handle security breaches," Dougall said. "All they can do is try to sell you a policy'."
Yep, this result is too typical in trying to deal with a government worker; they are so badly trained that they cannot help anyone who has a problem outside the narrow constraints of the job description. Since these workers are only trained to sell policies, that is what they will try to do whenever a problem arises outside the sales boundaries.
I plan to stay away from having to commit to any plan on any site until I am court ordered to do so, and I plan on keeping my private insurance as long as I can. If I have to sign up for ObamaCare, I shall try to do so with a private company. After all, how much do I really save if I lose all my money to a false website?
Can you see why Wall Street is bidding up the stocks of private insurers?
IV. Republican politicians are starting to "smell blood in the water" from ObamaCare in the 2014 election.
Perhaps the government shutdown over ObamaCare will prove to be a master stroke after all, because the more the average citizen discovers about ObamaCare, the more likely they will "vote the rascals out" in 2014!
NEWS BRIEF: "Republicans won't destroy Obamacare", by Jerry Shenk, The Patriot News, October 30, 2013
"In arguably the most amusing and ironic political development in years, the united front displayed by congressional Democrats during the government shutdown dissolved in five days. Reality will do what House Republicans could not. Republicans won't destroy Obamacare. Washington Democrats will. "
Why would Democrats destroy ObamaCare, when their own President considers it to be his legacy and when many of these Democrats voted for it in the first place? The answer is simple: they will want to win reelection in the 2014 elections!
"Democrats stonewalled, holding Obamacare inviolable. Few House Democrats supported the House funding bills, and the Democrat-controlled Senate killed every House proposal, shutting down the government while forcing solidarity in the form of unanimous, on-the-record Democratic votes for Obamacare and their own unique supplemental benefits. The deal done, distractions aside, media and public attention shifted to the magnificent wreckage of the Obamacare rollout."
"Obamacare has turned into the catastrophe that House conservatives, Senators Ted Cruz, Mike Lee and others said it would be. Even though vilified leading up to and during the shutdown, principled conservatives raised public consciousness of Obamacare's flaws making it impossible for the media and Democrats to obscure them. Unless it collapses under its own crushing incompetency – and quickly – Obamacare will be brought down by fearful congressional Democrats running for reelection in 2014."
Two weeks ago, I would not have believed that stunning statement, but I believe it now! Thank God for a reality slap-in-the-face. Such a dose of reality changed me within six months of leaving home to go to college. Such a stern dose of reality changed the minds of several of my children after they left home.
Now, a mega-dose of reality seems to heading straight for the Democrat White House and Democrat Congressmen and Senators standing for reelection!