New "Sanctity of Life" DVD's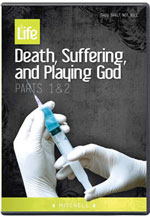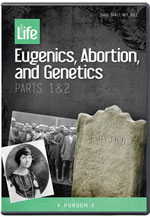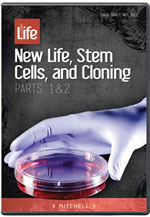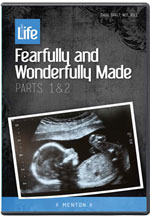 Each DVD is only $14.99
Produced by "Answers In Genesis" scientists
---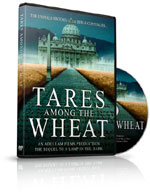 "Tares Among The Wheat" DVD
Sequel to 'Lamp In The Dark' DVD
---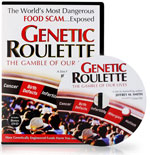 "Genetic Roulette: Genetically Modified Food Fiasco" DVD
Double DVD Set, Bonus DVD "Seeds of Freedom"
=========
Related Subject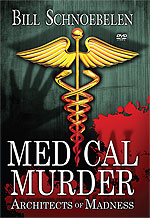 "Medical Murder: Architects of Madness" DVD
---
Watchers Returned DVD's
L.A. Marzulli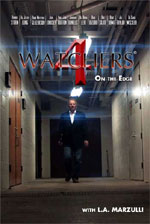 "Watchers 4: On The Edge" DVD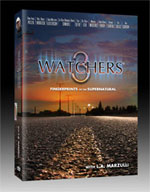 "The Watchers 3: Unseen Forces"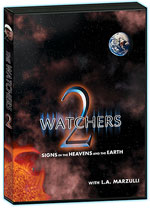 "The Watchers 2: Signs In The Heavens and the Earth" DVD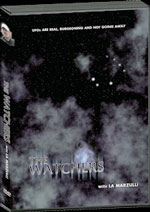 "The Watchers: UFO's Are Not Going Away"
---
End of the Age DVD's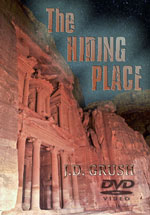 "The Hiding Place DVD: Jesus Returns, Warrior King", Volume 2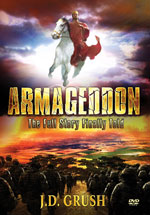 "Armageddon, The Hiding Place and the Mount of Olives Mystery" DVD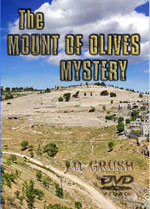 "THE Secret of the Mount of Olives Mystery" DVD: Volume 3 of 3
---
DVD by Bill Schnoebelen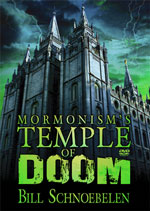 ---
Hoggard
Ancient Giants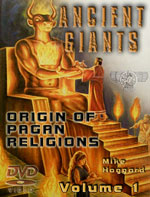 "Origin of All Pagan Mystery Religions - Babylon"
1 hour 46 minutes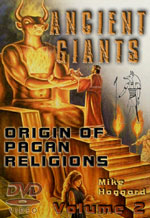 "Origin of All Pagan Mystery Religions - Egypt"
1 hour 53 minutes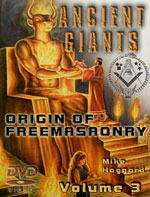 "Origin of Freemasonry"
1 hour 50 minutes
Still Only $14.99 Each
---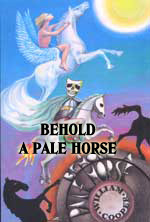 "Behold A Pale Horse"
One of THE Most Important Books Exposing Illuminati Plan
---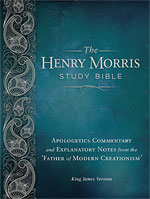 "The Dr. Henry Morris Study Bible - Defense of the Christian Faith"
Reg $39.99, Only $26.99
---
SHOPPING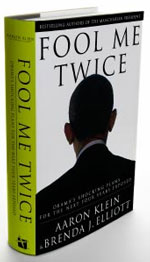 Regular Price: $25.95
Sale Price: $9.99
Fool Me Twice: Obama's Shocking Plans for the Next Four Years Exposed - Hardcover Book
This book reveals the detailed blueprints for President Obamas second term in office. Obamas re-election theme of creating jobs conceals more than it reveals about his real agenda for a second term the progressive program to complete the fundamental transformation of America during the next four years.
Filled with stunning revelations: 1) Plans for a New Deal-style overhaul of the economy; 2) Creation of a National Infrastructure Development Bank to oversee government control of the financial system; 3) Massive, government-run jobs program to coincide with paycheck fairness; 4) Full amnesty for illegal aliens; 5) De- funding of the U.S. military while channeling Pentagon money to clean energy initiatives; a new, multi-billion dollar green stimulus; 6) Implementing Obamacare in measures nearly impossible to reverse
And many, many more shocking plans for Obama's next 4 years. 290 pages hardcover.
---
$9.99 DVD's - Best Value On The Internet - 28 New Titles Added
Select From 52 68 96 Different Titles!
General Titles Reduced to $9.99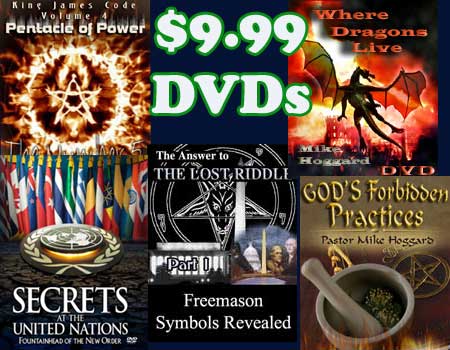 66% to 75% Discounts Off Selected DVD Titles
Variety is good; price is EXCELLENT!
Regular Retails Up To $40, Dual Disc Sets
---
---------- This Week's Hot News -------
2012 Election: A Post-Christian America Emerges
I. President Obama won reelection, defeating Mitt Romney decisively in the Electoral College.
Obama's victory stamps America as a "Post-Christian" nation, as he is reelected by overwhelming majorities of gays and pro-choice women.
NEWS BRIEF: "Obama pulls out reelection in hard-fought battle", MSNBC, November 7, 2012
"With Ohioans casting the decisive votes, President Obama was reelected Tuesday in a hard-fought battle with Mitt Romney that turned out to be nearly as close as advertised. Network projections of an Obama victory in the perennial swing state of Ohio, shortly after 8:10 p.m. PST, put the nation's first black president over the top in an uphill second-term fight in a country slowly recovering from the worst economic downtown since the Depression."
The only reason the popular vote was close is because Obama carried the populous states so overwhelmingly. Obama beat Romney by 24% in Massachusetts, the state he served successfully as governor. The President beat Romney by 20% in California, by 17% in Connecticut, by 24% in Maryland, by 19% in Delaware, by 12% in Washington and by 9% in Oregon."
The President carried the Latino vote heavily, winning 71% to only 27% for Romney. Forty years of encouraging Latino illegal immigration paid off, as pundits have always known that illegal immigrants vote heavily Democratic.
Even though Romney scored decisive wins in "Fly-Over Country", most of these states are not nearly as populous as the states Obama carried.
Even Paul Ryan, the GOP vice-presidential candidate, lost his home state of Wisconsin
However, remember that Conservatives / Christians would have been bitterly disappointed in Mitt Romney had he won the election. During the time he was Governor of Massachusetts, Romney established himself firmly as a Liberal, Rockefeller Republican. His policies were pro-gay and pro-choice. He started "moving toward the center" only as he moved into high gear in the 2012 election.
We would likely have seen Romney repeat the Bush disappointment when he refused to reverse any of Bill Clinton's policies when he came into office. In fact, Bush was so pro-gay that, in 2002, Concerned Women of America issued the alert that Bush's gay policies were identical to Clinton's (Read full details in NEWS1652).
Romney's record is very Liberal, and would have disappointed all Conservatives had he been elected.
The truly shocking news is that Republicans could not defeat a sitting incumbent who had presided over the worst economy in 70 years, saddled with catastrophically high unemployment, and a weak foreign policy. If the GOP cannot defeat a President under these circumstances, how can they hope to win the Presidency when times and conditions improve?
At this point, I want to reiterate that we need not fear a catastrophic economic downturn. That is not the Illuminati Plan. After the Great Depression (1929-1939) forced millions of Americans to turn back to Jesus and start attending church again, the Illuminati decided that the only way to prepare our hearts to receive Antichrist is to make us feel prosperous again. Nothing chills the human heart for Jesus like material prosperity, or the promise of material prosperity. Therefore, as Doc Marquis so boldly and repeatedly stated to me, the Illuminati planned to bring this economy to the brink of disaster so they could establish Fascism as the economic model, but they then planned to slowly bring the economy back to prosperity.
That plan is working as our economy is lowly but surely adding jobs and coming back to life. Since a Fascist economy produces wealth for its workers, we will consistently see an improving economy, the "Fiscal Cliff" notwithstanding. There will be NO economic collapse. Obama is merely following the Illuminati Plan, which President Bush initiated in September, 2008.
Christians must now pray for our very Liberal President. Remember what the Apostle Paul urged: "I exhort therefore, that, first of all, supplications, prayers, intercessions, and giving of thanks, be made for all men; For kings, and for all that are in authority; that we may lead a quiet and peaceable life in all godliness and honesty." (1 Timothy 2:1-2)
As this election proves that America has passed into a "Post-Christian" phase, genuine Christians will find it more difficult to live "a quiet and peaceable life in all godliness and honesty."!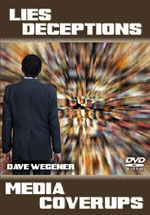 DVD
II. Key election indicators demonstrate that America has now moved from its Christian moorings and is now firmly in the camp of the Evil One.
NEWS BRIEF: "Aftermath: Lessons from the 2012 Election", by Albert Mohler, November 6, 2012
"A Catastrophe on Moral Issues -- Evangelical Christians must see the 2012 election as a catastrophe for crucial moral concerns. "
* "The election of President Obama returns a radically pro-abortion President to the White House, soon after he had endorsed same-sex marriage. "
* "President Obama is likely to have the opportunity to appoint one or more justices to the U.S. Supreme Court, and they are almost sure to agree with his constitutional philosophy."
* "Maine and Maryland (and probably Washington State) became the first states in the union to legalize same-sex marriage by action of the voters. There is no discounting the moral shift that momentous development represents."
* "Other states considered issues ranging from abortion and marijuana to assisted suicide. While not all were lost, the moral shift was evident in the voting patterns."
* "The election of (extremely Liberal) Elizabeth Warren (MA), and Tammy Baldwin (WI) and the re-election of Sherrod Brown (OH) point in this direction. Tammy Baldwin becomes the first openly-gay candidate elected to the U.S. Senate."
These disastrous voting results have occurred because America has undergone a dramatic change in our national worldview. This change began seriously in 1990, when President George H.W. Bush declared a New World Order, it continued dramatically under the horrific sex scandals of President Clinton, and was further continued by the senseless wars under President George W. Bush and now under President Obama.
No longer do American leaders base decisions upon the Biblical worldview of a Sovereign God and upon obeying His commands. Now, leaders base decisions upon antichrist values of same-sex equality, legalization of drugs, eroding our individual rights and liberties and lying to the American people constantly about matters both national and international. America is finally moving the entire world into the Kingdom of the Masonic Christ, known as the New World Order.
Our nation is drawing closer to the point where the Masonic Christ can appear. Constance Cumbey revealed in her book, "Hidden Dangers of the Rainbow", that New Age leaders believed the Christ could not appear until and unless the majority of Americans were preconditioned to accept him. The results of last night demonstrate that these antichrist values are being embraced by a majority of Americans.
The moral door to the appearance of Antichrist is swinging open in America.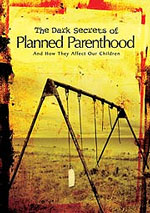 DVD
III. President Obama carefully and deliberately wooed the Liberal, Independent woman voter.
NEWS BRIEF: "The race was on for independent women voters", The Washington Times, November 6, 2012
" 'For Romney, the issue is reproductive rights', Mr. Zogby said. 'Does he really represent a party that is questioning contraception, talking 'legitimate rape' and rape-born pregnancies as God's gift?"
When these rape quotes hit the news wires, I shook my head in disbelief that a responsible politician would actually make these statements. I know that they were saying that a woman should not abort a baby conceived through rape, depending upon the sovereignty of God to bring good out of a disastrous situation; but these politicians should have known that they would be misquoted and taken out of context by a hostile Mass Media. Therefore, they should have not made these statements.
When Mitt Romney refused to back away from this statement, professing instead a support of the politician who made the statement, I knew he had just lost support from a lot of women. One pro-abortion woman voter verbalized this situation exactly.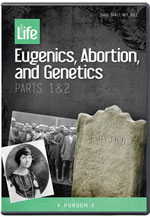 DVD
"Allison Kellogg, a 50-year-old loan servicer from Henrico County, Va., said those issues played a crucial role in her decision to vote for Mr. Obama. 'That was the main reason, Romney's position on women's rights as far as abortion and birth control', she said. 'Game over. You can have your own opinions on those, but they're not topics for legislation. And I would feel the same way if Barack Obama started spewing the same foolishness that I feel the Republicans do'."
The key issue is that the sheer numbers of women who agree with Allison Kellogg have reached such a high water mark in our society that, when they vote as a bloc, they can and do swing elections. President Obama's margin over Romney amongst women was 53% to 44%, a solid nine point advantage. Since a great many of these women voters lived in the most populous states, they swung the election hard to Obama in the Electoral College.
IV. California voters rejected an initiative which would have required food producers to label products containing Genetically Modified Foods.
Monsanto and the entire GMO industry scored a critically important victory over the safety of our foods.
NEWS BRIEF: "Proposition 37 appears to have failed in California", Natural News, November 6, 2012
" Proposition 37 appears to have failed at the ballot box in California ... The GMO labeling ballot measure, which would have required food companies to label the GM content of foods, was defeated with the use of over $45 million in fraudulent advertising and dirty tricks funded by Monsanto, PepsiCo, Coca-Cola, Kellogg, General Mills, DuPont, Bayer and other food and pesticide companies."
Even more surprising is that food retailers, like Safeway, Albertson's and Wal-Mart opposed this GMO labeling measure. How can this be? Retailers realize that a huge number of the products already sitting on their shelves contain GMO product. Great empty spaces would appear on their shelves should they have to pull all the food now containing GMO.
Truly, no corporate advocate exists to protect the average citizen as they buy foods.
"Over the last month, this cabal of deceptive companies has funneled money into a campaign of criminal fraud which, among other crimes, fabricated a fake FDA quote and sent out mailers that fraudulently used the FDA seal. A criminal complaint has already been filed with the FBI. The "No on 37" campaign also used fabricated front groups and impersonated a police organization (among others) to send out yet more fake mailers to voters, claiming that the police oppose GMO labeling. That fraudulent claim, of course, is entirely false."
The Natural News author then claims a moral victory, thinking that enough voters are now aware of this issue that a consolation victory can be claimed. Frankly, I do not see it that way. Every single time a vote is to be taken in the future on this issue, the same corporate alliances will pull every single "dirty trick" imaginable, just as they did here and the issue will go down to defeat.
Americans will continue to ingest increasing amounts of Genetically Modified Foods, to the sickness and the death of many. GMO foods will probably pay a large part in the famine and the deaths prophesied in the Four Seal Judgments of Revelation 6.

V. Is "Climate Change" to blame for Hurricane Sandy?
One columnist believes so.
NEWS BRIEF: "What Sandy Is Teaching NYC That 9/11 Didn't", by Eric Rosten, Bloomberg Business Week, November 6, 2012
"Superstorm Sandy delivers a message first heard on Sept. 11, 2001: New York, as a proxy for the United States, is unprepared for anticipated 21st century threats."
What could Mr. Rosten possibly mean when he said the city is unprepared for "anticipated 21st century threats"? He clearly meant Climate Change, as he strongly revealed in the rest of his column.
"The storm is different ... we're up against something much more elusive, an enemy we're much more poorly equipped to deal with than sleeper terrorist cells: the Earth."
The argument from people like Al Gore that Climate Change will ravage Mother Earth is undergirded by the occult belief that this Earth is a living, breathing goddess whom they call "Mother Gaia". This goddess is being terribly overburdened by man's current civilization, the Industrial Age. Our factories, our cars, our farming methods, and even our backyard barbeques, are placing a burden upon Gaia which she simply cannot take much longer! (Read full details in NEWS1510, entitled, "Planned Destruction of Our High Entropy Civilization and Unsustainable Economy")
Mother Gaia will at first warn mankind that he must change his civilization through sending storms and then sending greater storms, trying to relieve the pressure put upon her by man's activities. But, if man persists in refusing to dismantle his Industrial Civilization, Mother Gaia will send a storm so huge and so devastating that it can kill entire continents. This scenario was the basis for the move, "Day After Tomorrow".
Once you familiarize yourself with this "Mother Gaia" movie, you can better understand the rest of Eric Rosten's column.
" '"No one seems to care about the upcoming attack on the World Trade Center site', wrote Harvard psychology professor Daniel Gilbert ... 'it will involve melting ice sheets that swell the oceans and turn that particular block of lower Manhattan into an aquarium'."
This scenario is exactly what was depicted in the movie, "Day After Tomorrow"! We encourage you to read this entire column, which is beyond what we can reprint here. You will discover that Rosten is, indeed, faithfully reiterating the key premise of the "Mother Gaia" destruction scenario.
Listen to his final remarks.
"If you have to rebuild, instead of rebuilding what was there, how can you improve upon it?" asked John McDonald, director of technical strategy and policy development for General Electric's digital energy program. 'The extremes we're experiencing are more extreme than what we've experienced before', he noted in the same phone interview, on Friday. 'Storms are more severe. Flooding is more severe. When you look at the design of the city, you really have to take these things into account'."
Are storms getting more extreme because scientists working for the Global Elite are creating more storms that are delivering more devastating? Defense Secretary William Cohen certainly knew this to be the case. Since he was Secretary of Defense under President Clinton, he was able to read and to be told the highest secrets our nation has to offer. Listen to his revelation.
"Others are engaging even in an eco-type of terrorism whereby they can alter the climate, set off earthquakes, volcanoes remotely through the use of electromagnetic waves." (COHEN ADDRESS 4/28 AT CONFERENCE ON TERRORISM, Terrorism, Weapons of Mass Destruction, and U.S. Strategy
Sam Nunn Policy Forum, April 28, 1997 University of Georgia, Athens, Georgia.)
Since human scientists can and do control the weather, they are certainly capable of creating more storms and more severe storms! What is the final planned agenda to this Mother Gaia scenario, backed by deliberately created storms?
The final act will be played by the New Age Christ. He will use his popularity to strike a death blow to our current Industrial Civilization. He will appear on worldwide TV to speak to the people. After noting the increase in both the numbers and the severity of natural disasters since 1980, he will declare that these storms were sent by Gaia to try to persuade mankind to reduce his Industrial Footprint. When man refused to do so, Gaia started sending more storms that were more severe.
The New Age Christ will then announce that he is implementing the "rewilding" plan of the U.N. Biodiversity Map, shown above for America. This term means to re-wild this continent. In other words, they plan to sweep aside all evidences of human endeavor, i.e., homes, businesses, structures, entire cities, allowing the land to go back to its natural state, before the wicked White Man took the land from the Native Americans (Indians).
Using Presidential Directive, normally exercised through various Federal Government agencies, this "rewilding" project will be accomplished by declaring huge tracts of land completely off limits to humans. These tracts of land would be called 'reserves'. Reserves would "include wilderness areas and national parks while inner buffer zones would permit no agriculture, no more than 0.5 miles of road per square mile of land, primitive camping, and only light selection harvesting of forests. The June 25, 1993, issue of Science magazine reports that the plan calls for 23.4% of the land to be put into wilderness (no human use) and 26.2% into corridors and human buffer zones (very limited use by humans)."
This "Rewilding" of all lands throughout the world is the ultimate goal of the Elite sending more storms and more severe storms throughout the world. Dr. Brannan, a Christian scientist, calculated that this plan would not work unless a 66% reduction in population occurred first. Since the judgments of God in the Book of Revelation reduce the population worldwide by exactly 66%, we believe that the Illuminati plans for their Christ to make this announcement after the first seven years of his reign.
Since the Bible declares that Antichrist will reign only seven years, mankind will never be forced to go through this final planned stage of rewilding. But, in the meantime, we are going to have to endure these increased storms.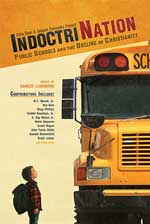 Book
VI. Public School children in Maine are being taught homosexual foreplay!
Shame on all Christian parents who keep their children in public schools. Your children's souls are being captured by the curricula.
NEWS BRIEF: "Homosexual foreplay taught in Maine Middle Schools", WCSH TV, November 2, 2012
"GORHAM, Maine (NEWS CENTER) - Gorham school officials are apologizing for a presentation at the middle school that parents say went too far. 'I don't want my child taught heterosexual foreplay, let alone homosexual foreplay in school. I don't think it's the place', said parent Kristy Howard. She said she was shocked when her son told her about the discussion."
How did homosexual activists even get into a public school forum where they could poison the minds of young, impressionable middle school kids?
"A week ago Thursday the Civil Rights team at Gorham Middle School hosted representatives of a group called PRYSM, Proud Rainbow Youth of Southern Maine, to talk about gender diversity and discrimination."
Just the fact that school officials are giving credence to the kind of lifestyle that brought God's judgment upon Sodom and Gomorrah is troublesome enought, but toward the end of the presentation, PYRSM speakers really got sexually explicit. This article thankfully does not tell us exactly what the speakers then said, but the real problem is that public school officials believe it is necessary to bring gay/lesbian speakers into the school to present their lifestyle to children. Just bringing these speakers into school branded their lifestyle as acceptable.
That was the major problem leading to the sins which destroy Sodom. Their public schools and institutions of all types taught that homosexuality is just as acceptable as heterosexuality. That sinful belief led to the shrieks and screams which God heard and which caused him to act.
NOTE: "IndoctriNation" book is also available on DVD. Great Trailer.
VII. The Illuminati rushes forward with its plans to replace God as Creator!
Now would be an excellent time for the Rapture by our REAL Creator.
NEWS BRIEF: "Cloned Children, 'Handpicked Genes' Right Around the Corner, by Anthony Gucciardi, Natural Society, November 5, 2012
"...chances are you have seen more than a few stories discussing the possibility of extending the highly problematic act of genetic modifications onto the human race. A step that has been foretold by science fiction novels and simultaneously discounted as conspiracy for years. According to one leading synthetic biologist with a passion for eugenics (meaning 'selective breeding') and cloning technology, it may be just around the corner."
When I first began studying Witchcraft and the New Age Movement, I read time and time again a fascination with genetic research as it related to solving illnesses and to extending the life of a person indefinitely. These New Age authors seemed to view genetic scientists as gods, almost worshipping their scientific prowess.
Listen to this type of attitude as we continue with our featured article.
"Scientist George Church envisions a world where traits are pre-determined by parents for their offspring — children created via cloning technology to create 'better' humans ... You may think that Church is just some mad scientist cooped up in his lab experimenting with genetics in his spare time, but he actually is heavily recognized within the scientific community where like-minded eugenicists seek to push cloning technology into the moral and social stratosphere in order to fulfill their visions. Working as a professor at Harvard Medical School and an adviser to more than 20 major corporations, Church thinks that it's only a matter of time until someone injects an argument into the mainstream media that allows for full-scale cloning technology to be unleashed upon the world."
At that point, full-scale genocide will be underway aimed against those people who do not have the " pre-determined traits". Adolf Hitler unleashed such a genocide against the undervalued of society -- the senile, the terminally sick, the elderly, the gypsie and the Jew.
Interestingly, the author of our featured story realizes this deadly danger.
"And as for those with 'faulty' genetics, they may actually not even be allowed to reproduce. In a similar fashion to the rampant eugenics campaign that ran from 1929 to 1974 and claimed a 'better society' through forcing sterilizations upon criminals and those with mental health disorder ... now modern technology exists to actually claim that certain individuals will be criminals or suffer from disease in the future."
"But the madness doesn't end there. According to George Church, they also may create various 'types' of cloned children such as Neanderthal babies. 'We are creating Neanderthal cells'. It is concerning enough that genetic modification within crops has led to the onset of tumors, organ damage, and other serious concerns. The health implications alone surrounding the direct genetic modification of humans is enough to sound the alarm. When considering the Orwellian aspects of reproduction control and rampant cloning mixed in with outlandish hybrid experiments, it's easy to see that there's simply no place for the unscrupulous usage of such biotechnology. The argument will, however, be thrown right into the mainstream media using a heartwarming story about how cloning can help fuel research for heart disease and cancer — yet another scam."
This time, the New World Order Eugenics professionals will have genetic testing on their side as they clear out the unwanted human underbrush to make way for the Perfected Man and Woman and Child.
Antichrist will be on the world scene by this time. Genuine Christians will be sitting down for their Supper of the Lamb.
The prophetic signs can now be seen on the horizon!
---
'Genetic Roulette' / 'Medical Murder': Two Sides of A Coin
Combination DVD Offer, 3 DVD Set
Regularly $44.94 if purchased separately
On Sale $29.94, Saving you $15.00
The stark messages in 'Genetic Roulette' and 'Medical Murder' are two sides of the same coin. 'Genetic Roulette' proves the scientific dangers inherent in Genetically Modified Foods. They demonstrate how human scientists have taken God's good food and have genetically modified it so that it actually is killing people today!
Never before seen evidence points to genetically engineered foods as a major contributor to rising disease rates in the population, especially among children. Gastrointestinal disorders, allergies, inflammatory diseases and infertility are just some of the problems in humans, pets, livestock and lab animals who eat Genetically Modified soybeans and corn.
Monstanto's strong arm tactics, the FDA's fraudulent policies and how the USDA ignores a growing health emergency are also revealed. This shocking documentary may change your diet, help you protect your family and accelerate the consumer 'tipping point' against Genetically Modified organisms (GMO's).
Also contains a 28-minute expose' on modified seeds, another grave danger to our long-term health.
Dynamic Trailer For "Genetic Roulette" DVD
'Medical Murder' examines the murderous nature of our chemically-based medical industry. Literally, the collaboration between government regulators and chemical medicine producers is so deadly that we can call it 'Architects of Madness'. The third highest cause of death in America is "iatrogenic" -- induced in a patient by a physician! But that is not all the horror! A new study proves that aggressive radiation cancer treatments create a far more dangerous cancer cell than the one from which the patient is suffering. 'The new study is yet another blow to the failed and favored mainstream treatment paradigm of trying to cut out, poison out or burn out cancer symptoms (tumors) instead of actually curing cancer.' But, there is more concern; the Government is killing you as it subsidizes the top killers of our population.
Dynamic Trailer For "Medical Murder: Architects of Madness" DVD
This Combination DVD offer has over 5 hours of teaching! http://www.cuttingedge.org/detail.cfm?ID=2470
---
New Book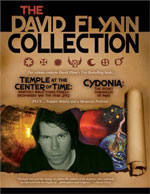 "David Flynn Collection"
"Temple at the Center of Time: Newton's Bible Codex Finally Deciphered" and "Cydonia: The Secret Chronicles of Mars'
Oversized Combination Book Published by Tom Horn
'Temple at the Center of Time: Newton's Bible Codex Finally Deciphered" -- Newton believed that an original pure knowledge existed. He did search for it. A few researchers have written that Newton actually discovered 'something' and tried to fit his existing research into a 'prisca sapientia' of their own design, claiming his beliefs fit modern realms of philosophy or Eastern Religions. For the first time in history, "Temple at the Center of Time" uncovers what Newton was looking for and, in so doing, proves that pivotal events in history are unquestionably connected in time and space to JERUSALEM.
Newton didn't know it. The key was right in front of him.
"Cydonia: The Secret Chronicles of Mars' - Flynn reveals that many occult beliefs originated from this 'Chronicles of Mars'. For example: a) The great Cosmic Clock embodied in the Ouroboros, and the true meaning of this serpentine symbol; b) The "gods" who ruled the planets in the ages before Adam - (Pre Adamic History) - and their return as "aliens"; c) The meaning behind the esoteric tenet "As Above, So Below"; d) The Great Work of the Mystery Schools from its point of origin to the implementation by the modern alchemists of NASA; Many more fascinating facts!
Over-sized book, 515 pages, 8 1/2 by 11 by 1 1/4 - http://www.cuttingedge.org/detail.cfm?ID=2468
---
NEW! Glossy Rose Foldout Pamphlets
Introducing Joni Eareckson Tada
The topics of fear and hopelessness, depression and suffering, loneliness and worry are issues that author, Joni Eareckson Tada, can speak to personally: A diving accident in 1967, when she was 17, left her a quadriplegic. She has lived 45 years in a wheelchair and she has experienced her share of ups and downs. "But," she says, "oh, the difference the grace of God has made in my life."
We pray that Joni's pamphlets will touch your heart and your mind with the hope, the love and the soul peace of Jesus Christ, beginning with the Sovereignty of God!
Each pamphlet is 14 pages, full color, glossy plastic coating for durability, 8.5 x 5.5 inches, fits inside a Bible cover.
SEE OUR SELECTION OF ALL 87 GLOSSY PAMPHLETS
---
Price Break on "Wide Is The Gate", Vol 1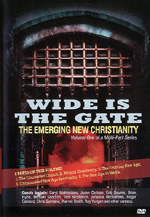 "The Emerging New Christianity, A Paradigm Shift", Volume One - Regularly $39.99, Now Only $29.99
Video is 3 hours, 20 minutes
A look into the invasion of the old New Age Movement in today's Post Modern Church. Today's new brand of Christianity has a different gospel and is targeting thousands of the younger generation with a so-called hip, cool, experiential spirituality, much of which is embracing the mysticism of Roman Catholicism with its ecumenical philosophy of uniting people from all faiths to work together and bring about a new world of peace and harmony.
The dangerous result of this new spirituality in the church is bringing about the rise of today's "Christianized" occultism. Through modern marketing techniques and business management skills a global agenda of faith, commerce and government is being orchestrated for churches to partner with other faiths for world peace and unity. This man made utopia will usher in the reign of Antichrist and his kingdom
3 hours 20 minutes of exciting revelation about the true direction of the Christian Church today, the church whom Jesus will spew out of His mouth!
http://www.cuttingedge.org/detail.cfm?ID=2336
Volume 2 Is Now Back In-Stock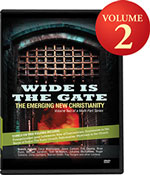 "Wide Is The Gate DVD: Vol Two"

"Emerging Christianity In The Post-Modern Church"

In Volume 2 of 'Wide Is The Gate', Caryl Matrisciana specifically addresses many of the numerous areas in today's church in which Satan has infiltrated into the churches of today.

Now in stock.

Examples are:
Environmentalism, Global Warming and Mother Earth
Progressive Christianity - merging with Leftist Politics
Kingdom Now, Dominionism now in Mainline Christianity
Ecumenical Movement now uniting Evangelical Protestants and Roman Catholics to further the One World Religion
The Social Gospel, being promoted by Youth Outreach and Evangelicals
Chrislam, melding Islam with Christianity
Replacement of Israel by the Church; and many more

When you understand the true apostate condition of today's 'christian' church, you will understand how Jesus can declare 'I will spew you out of My mouth"! And, you will understand the lateness of the prophetic hour

3 hours, 36 minutes long -- http://www.cuttingedge.org/detail.cfm?ID=2451
---
Regular Retails Up To $30 - Single Disc DVD's
26 28 Titles From Which To Choose
---
"Climate Change or Mind Control?"
NEW DVD by Dr. Daniel Faulkner
Is our Earth warming? YES!
Is our Earth cooling? YES!
Are man's activities the cause of this warming and cooling? NO!
Professor Dr. Daniel Faulkner of Physics and Astronomy, at the University of South Carolina, reveals how false the alarms over Global Warming and Global Cooling truly are by speaking in layman's terms that all of us can understand. Dr. Faulkner examines the history of warming and cooling trends over the past 1,000 years and proves that this current alarm is a propaganda exercise designed to scare us into a Global Government.
Faulkner then shows us the exact propaganda techniques that Mass Media is using to control our minds so that vast numbers of people can believe in a global problem that simply does not exist. You and I and the people of the world are the intended victims of a very slick propaganda exercise!
Over 1 1/2 hours, shipping Wednesday, 8/22. http://www.cuttingedge.org/detail.cfm?ID=2450
---
New Headline News Article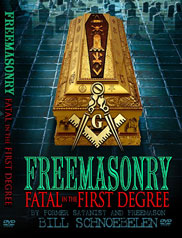 DVD
Recognizing The Stifling Global Power Dominating / Controlling Both Democrat And Republican Parties
Both major American political parties are tightly controlled by a master global plan designed to bring every nation in the world into the New World Order. No political leader is independent of this insidious power and neither party can exercise sovereign control over their own affairs.
You must look in the opposite direction of the Public Rhetoric to understand true reality. Before you read this article, please take a few moments to read "Breaking Out of the Mental Box: Learning To Think In The Opposite Direction To Discover the Truth", NEWS1558. http://www.cuttingedge.org/news/n2479.cfm
---

Purchase a 1-Year Subscription, you may select 1 FREE gift
Purchase a 2-Year Subscription, you may select 2FREE gifts
Purchase a 3-Year Subscription, you may select 3 FREE gifts
Purchase a 4-Year Subscription, you may select all 4 FREE gifts
We have changed our FREE gifts available to you when you subscribe to Headline News, adding two Pastor Hoggard DVD's to the Seminar Tapes and the Radio Collection CDROM.
---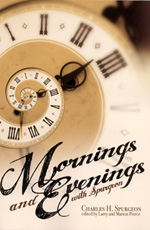 --------Concluding Inspiration ---------"Just, and the justifier of him which believeth." Romans 3:26
Being justified by faith, we have peace with God. Conscience accuses no longer. Judgment now decides for the sinner instead of against him. Memory looks back upon past sins, with deep sorrow for the sin, but yet with no dread of any penalty to come; for Christ has paid the debt of His people to the last jot and tittle, and received the divine receipt; and unless God can be so unjust as to demand double payment for one debt, no soul for whom Jesus died as a substitute can ever be cast into hell. It seems to be one of the very principles of our enlightened nature to believe that God is just; we feel that it must be so, and this gives us our terror at first; but is it not marvellous that this very same belief that God is just, becomes afterwards the pillar of our confidence and peace! If God be just, I, a sinner, alone and without a substitute, must be punished; but Jesus stands in my stead and is punished for me; and now, if God be just, I, a sinner, standing in Christ, can never be punished. God must change His nature before one soul, for whom Jesus was a substitute, can ever by any possibility suffer the lash of the law. Therefore, Jesus having taken the place of the believer—having rendered a full equivalent to divine wrath for all that His people ought to have suffered as the result of sin, the believer can shout with glorious triumph, "Who shall lay anything to the charge of God's elect?" Not God, for He hath justified; not Christ, for He hath died, "yea rather hath risen again." My hope lives not because I am not a sinner, but because I am a sinner for whom Christ died; my trust is not that I am holy, but that being unholy, He is my righteousness. My faith rests not upon what I am, or shall be, or feel, or know, but in what Christ is, in what He has done, and in what He is now doing for me. On the lion of justice the fair maid of hope rides like a queen.
---
Directory of all news articles
Free Radio Transcripts

Free Headline News Archives

Freemasonry

What Saith Rome

Teachings from the Catechism

Bookstore

Meet the Staff

Weather Control


May Jesus Richly Bless You,
David Bay, Director
866-909-2850 Toll Free Customer Service - Order Line
803-356-2850 Customer Service - Order Line - For Out of Country Customers
803-356-2860 Fax
Thank you for visiting and Please feel free to E-mail Cutting Edge Ministries if you have any questions about our outreach ministry.
Insight Into Masonry
The Most Important Spiritual Alarm We Have Ever Sounded!!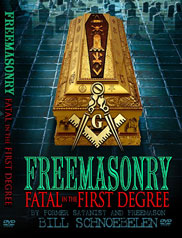 "Freemasonry: FATAL In The First Degree"
New DVD by Bill Schnoebelen, Former Mason, Satanist
Pre-Order Sale - Regularly $24.99 - Now Only $19.99
---
New DVD's
More Ron Skiba
Deeper Insights Into Aliens / UFO's For the Knowledgeable Researcher
"Archon Invasion: The Return of the Nephilim", Part 1 DVD by Ron Skiba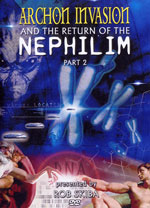 "Archon Invasion: Now And In The Future", Part 2 DVD by Ron Skiba
==============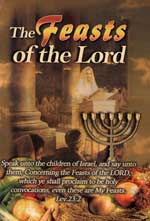 "Would you like to know the specific day of the Lord's return?"
Regularly $49.95, Only $19.95
---
New DVD's -
by Dr. Chuck Missler
"Angels: Army of Protection For Believers"
"Angels: The Angelic Realm - Volume I DVD"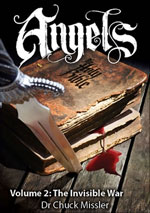 "Angels Volume II DVD: The Invisible War"
===============
New Glossy Pamphlets - $3.99
by Joni Eareckson Tada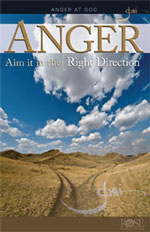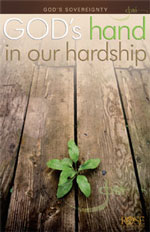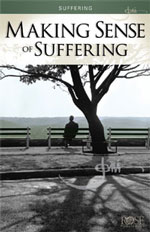 Draw from the deep spiritual well God has created in Joni Earickson Tada
Each pamphlet is 14 pages, full color, 8.5 x 5.5 inches, fits inside a Bible cover - and only $3.99
---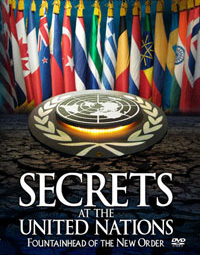 "Secrets At The United Nations"
"Fountainhead For The New Order"
by Pastor Mike Hoggard
---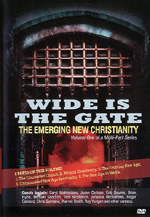 "Wide Is The Gate" DVD
The Emerging New Christianity, A Paradigm Shift
3 hours, 40 minutes
Regularly $39.99, Now Only $29.99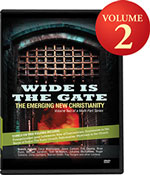 "Wide Is The Gate DVD: Vol 2, Emerging Christianity In The Post-Modern Church"
---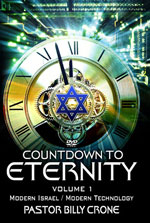 "The Ultimate Final Countdown" DVD
2-DVD Set by Pastor Billy Crone - 4 Hours Long
Regularly $39.99, Only $19.99
---
Aliens Are Now Here
DVD's by Ron Skiba
"Archon Invasion: The Return of the Nephilim", Part 1 DVD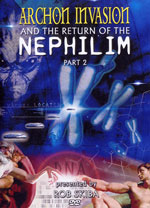 "Archon Invasion: Now And In The Future", Part 2 DVD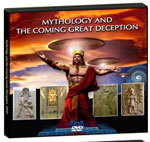 "Mythology and the Coming Great Deception" DVD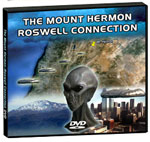 "The Mount Hermon-Roswell Connection" DVD
---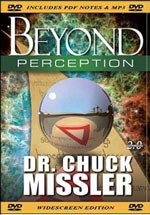 " Science Proves A Reality Much More Powerful Than Earth's Reality" DVD
---
NEW HEALTH DVD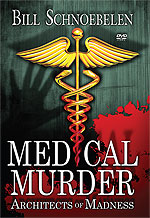 "Medical Murder: Architects of Madness"
by Bill Schnoebelen
NOW Shipping!
---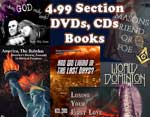 $4.99 DVD Value Priced Sale!
Regularly $20-$25
---
New Virgin Mary DVD's - Pastor Hoggard
"Virgin Mary: Modern Idol Worship"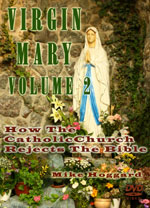 "Virgin Mary: How The Catholic Church Rejects The Bible"
This is a serious witnessing call for all born-again believers
More Roman Catholic:
New Prophetic Revelations
"PETRUS ROMANUS"
Will The Next Pope Be The Final False Prophet?