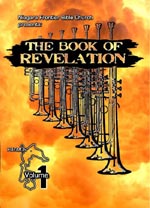 Dynamic 'Book of Revelation' Study -- VOLUME 3 Is Here!
Rev 1:9-13 - 6 Hours On 6 DVD's
Pastor teaches the key themes in this third study through the Book of Revelation (1:9-13) by demonstrating how these 1,900-year prophetic Scriptures are clearly being worked out in world news today and how they are moving the world to the New World Order, a.k.a. Kingdom of Antichrist
Major Themes: 1) Persecution 2) False Teachers - Zeroes in on Binny Hinn, who is now being investigated by the Federal Government for misuse of ministry monies 3) Mark of the Beast - how high technology is making it ever easier to thoroughly track people as prophecy foretells
This dynamic study of Revelation continues to demonstrate relevancy in today's world, in order to equip you to reach out to unbelievers.
This DVD is one of the most effective videos we have ever seen, as you will realize once you watch this trailer!
You can also order Volumes 1 and 2!
Volume One -- Revelation 1:1-4
Volume Two -- Revelation 1:4-8
---
---------- This Weeks Hot News ----------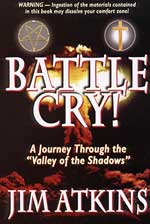 I. Evangelical "Hall of Shame" continued this week on two fronts:
A) Pat Robertson of the '700 Club' shockingly endorsed cross-dressing Republican candidate, Rudy Giuliani.
NEWS BRIEF: "Televangelist Pat Robertson Backs Giuliani For President", by Libby Quaid, The Press Democrat, November 8, 2007
"Televangelist Pat Robertson, founder of the Christian Coalition, endorsed Republican presidential candidate Rudy Giuliani on Wednesday. 'It is my pleasure to announce my support for America's Mayor, Rudy Giuliani, a proven leader who is not afraid of what lies ahead and who will cast a hopeful vision for all Americans', Robertson said during a news conference with Giuliani in Washington."
Why on earth would a Christian televangelist endorse Liberal, pro-gay, pro-abortion Rudy Giuliani for President? Please take the time to read NEWS1940, for you will discover a far different Rudy Giuliani than the one you think you know. For example:
The gay Republican lobby group, Log Cabin Republicans, were very supportive of Rudy Giuliani:
"The Log Cabin Republicans praise the Republican National Convention for its choice of inclusive, big tent Republicans to speak in primetime at the convention in New York City. Included in this list are former New York City Mayor Rudy Giuliani, Arizona Senator John McCain, California Governor Arnold Schwarzenegger, and New York Governor George Pataki. Additionally, New York City Mayor Michael Bloomberg will open the convention."
Another example:
NEWS BRIEF: "DNC Guesses RNC Convention Theme: With friends like these…Who needs to put right wingers on TV?", All American Patriots, June 30, 2004
"Rudy Giuliani : Giuliani supports gun control, abortion rights, and gay rights. As Mayor, Giuliani frequently voiced support for the progressive causes of gun control, abortion rights, and gay rights."
Pastor Chuck Baldwin hits this nail right on the head:
NEWS BRIEF: "Giuliani Is Everyone's Worst Nightmare", by Chuck Baldwin, September 21, 2007
"Rudy Giuliani is everyone's worst nightmare. That Rudy Giuliani is currently trying to cast himself as a conservative is beyond laughable--it is hilarious. This is a man who is unabashedly pro-abortion. He has been seen walking down Fifth Avenue with thousands of homosexuals demanding "gay rights." He himself is a cross-dresser. He has had numerous marriages and only God knows how many sexual affairs. He has been one of the country's most radical proponents of gun control. He made New York a sanctuary city for illegal aliens and is a strong proponent of amnesty for illegal aliens. As a prosecutor, his abuse of power and disregard for law are legendary."
"... the umbilical cord connecting the SPP, NAFTA Superhighway and burgeoning North American Union is also connected to Rudy Giuliani."
Rudy Giuliani is an unabashed Liberal, until he was tapped to run on the Republican platform for President of the United States. Then, Giuliani recast himself as a Conservative. The power of Mass Media to paint a totally false picture of someone is frightening.
But, the core subject here is that Pat Robertson has absolutely no business throwing the power and prestige of his TV ministry behind Rudy Giuliani!
Do you remember that Pat Robertson recently promoted Preacher Dan Stratton even though Stratton has publicly admitted that he is a lifelong member of the Satanic Skull & Bones secret society? In fact, Pat Robertson seemed determined to allow Dan Stratton to whitewash Skull & Bones. You can read this awful story in NEWS2241, "Meet Dan Stratton: Evangelical Pastor - Bonesman!"
Unfortunately, we have to conclude that Pat Robertson is simply a worker for the Republican Party first and for President Bush secondly. I have believed for the past 20 years that Christians should not be involved in the dirty, compromising world of politics. It is too easy to become mislead by leaders who say they are Christian and espouse Christian words and doctrines, only to mislead their followers at key points.
Sadly, Pat Robertson seems to have branded himself as a false religious leader through actions like this.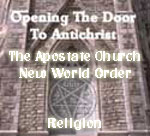 B) The Federal Government is beginning to investigate six ministries for misuse of ministry funds.
NEWS BRIEF: "Senate Panel Probes 6 Top Televangelists", CBS Evening News, November 6, 2007
"CBS News has learned Sen. Charles Grassley of Iowa, the ranking Republican on the Senate Finance Committee, is investigating six prominent televangelist ministries for possible financial misconduct. Letters were sent Monday to the ministries demanding that financial statements and records be turned over to the committee by December 6th. According to Grassley's office, the Iowa Republican is trying to determine whether or not these ministries are improperly using their tax-exempt status as churches to shield lavish lifestyles.
"The six ministries identified as being under investigation by the committee are led by: Paula White, Joyce Meyer, Creflo Dollar, Eddie Long, Kenneth Copeland and Benny Hinn. Three of the six - Benny Hinn, Kenneth Copeland and Creflo Dollar - also sit on the Board of Regents for the Oral Roberts University."
Once again, the cause of Jesus Christ is badly damaged by stories of this nature. Rumors have circulated for years about some of these ministries using ministry money for personal gain, but this is the first time that a government agency is investigating.
Christians are to be set up for massive persecution! When President Bush is thoroughly discredited and standing for War Crimes, Christians will be discredited with him because so many pastors and pew sitters have supported him because they thought he was Christian.
When the secular world looks upon the transgressions of very public and very powerful Christian leaders, they will sympathize with a repressive government which is jailing Christians for their faith. What is the ultimate goal of the Illuminati regarding the persecution of Christians?
You read about this ultimate goal in the Book of Revelation: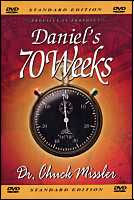 II. As Secretary of State Rice named the starting date of the Annapolis conference (11/26), both Palestinian and Israeli sides suddenly started making concessions.
NEWS BRIEF: "Palestinians ease pre-summit demands", The Jerusalem Post, November 8, 2007
"Encouraged by a conciliatory speech by Prime Minister Ehud Olmert, Palestinian negotiators have eased their demands that an upcoming US-hosted peace conference lay out a plan for statehood, fueling new optimism among the summit's participants."
"Palestinian officials said Thursday they were pleased with Israeli pledges to resume peace talks after the conference, and were now less concerned about a pre-summit understanding that had bogged down earlier negotiations. Israeli, Palestinian and US officials have all indicated in recent days that sticking points are slowly being resolved, clearing the way for the conference to take place at the end of this month."
"In a speech Sunday night, Olmert declared "now is the time" to sign a deal. The following day Palestinian Authority President Mahmoud Abbas said he had received "encouraging signs" from Israel. Standing next to Abbas, US Secretary of State Condoleezza Rice said she was 'tremendously impressed by the seriousness' of both sides."
As the debate swirls concerning whether or not to divide Jerusalem between Palestinian and Israel, Jerry Golden points out that "facts on the ground" negate the debate. You see, Israel is rushing a dividing barrier through the city of Jerusalem, dividing Jew from Palestinian.
NEWS BRIEF: "Dividing Jerusalem, it's a done deal", The Jerry Golden Report, November 05, 2007
"The politicians would like for you to believe that nothing has been decided on Israel's surrender to the Islamic Arabs on the division of Jerusalem. But thanks to George Bush, Rice and God only knows who else, the lines have been drawn and Border Crossings and walls are going up as you read this article."
"If we listen to the Media and believe what they say, and I am not stupid enough to think anyone reading is does. They would have us believe that the fences, borders and walls are going up in areas only to protect us from the Islamic suicide bombers, that is true but not the whole truth and what is really happening is they are using that to cover up the division of Jerusalem."
We encourage you to read this Jerry's article in full, for it shows actual color photos of the dividing walls going up. This "fact on the ground" means that the plan to divide Jerusalem was undertaken years ago, because dividing barriers like these take years to plan, to fund, and to build.
Indeed, Cutting Edge has long shown that the plan to carve a Palestinian State out of the Biblical lands of Israel is a long-established plan. Please take the moment to read:
NEWS2250 - "Proofs of A Conspiracy! From 1917 to 1992 to 2007, Israel Has Been Planning To Give The Palestinians A State Carved Out of Biblical Israel!"
NEWS2233 - "Modern Israel -- Every 30 Years, In November - From 1917 To 2007!"
Now you know the truth!
The stage is being set for fulfillment of two critically important End of the Age prophecies:
1) Joel 3:1-2 - "FOR BEHOLD, in those days and at that time when I shall reverse the captivity and restore the fortunes of Judah and Jerusalem, I will gather all nations and will bring them down into the Valley of Jehoshaphat, and there will I deal with and execute judgment upon them for their treatment of My people and of My heritage Israel, whom they have scattered among the nations and because they have divided My land." ("Parallel Bible, KJV/Amplified Bible Commentary)
2) Zechariah 12:2-3 - "Behold, I am about to make Jerusalem a cup or bowl of reeling to all the peoples round about, and in the siege against Jerusalem will there also be a siege against and upon Judah. And in that day I will make Jerusalem a burdensome stone for all peoples; all who lift it or burden themselves with it shall be sorely wounded. And all the nations of the earth shall come and gather together against it." ("Parallel Bible, KJV/Amplified Bible Commentary)
Verse 9: "And it shall be in that day that I will make it My aim to destroy all the nations that come against Jerusalem." (Ibid.)
Israeli Illuminati leadership is now in the process of dividing Israel's Biblical lands! You are watching prophecy being fulfilled in your Daily News!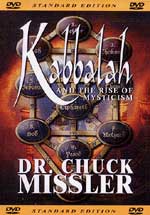 III. Turkey continues to strut her army on her side of the border and to breathe forth fiery threats of massive invasion, even as the Kurds try again and again to provoke her to actually launch a large-scale invasion.
In other words, the Kurds want an invasion while the Turks just want to protect their side of the existing border!
NEWS BRIEF: "Top Iraqi Kurdistan Official says Government Moves Against PKK", VOA News, 07 November 2007
"The prime minister of Iraqi Kurdistan says his government is continuing to take measures against Kurdish rebels in northern Iraq. Turkey's government is threatening to cross the border into Iraqi Kurdistan to attack the rebels who have been launching raids into Turkey ... Iraq's Kurdistan Prime Minister Nechirvan Barzani says he will continue to lead efforts to curb the activities of the rebel Kurdistan Workers Party, the PKK. These include cutting off the group's supplies and setting up checkpoints to stop rebel movements. Turkey is blaming the autonomous Kurdish government for not taking a tougher stance against the rebels."
NEWS BRIEF: "Iraqi Kurdish prime minister urges PKK cease-fire", The Daily Star (Lebanon), November 8, 2007
"The Iraqi Kurdish region's premier, Nechirvan Barzani, on Wednesday urged Kurdish rebels to declare a cease-fire "and think of another solution" to achieving their goal of a Kurdish state ... The PKK was established in late 1970s, adopting Marxism-Leninism ideology. It has waged an armed campaign against Turkey since 1984 with the aim of winning autonomy for Turkish Kurds. Ankara last month threatened to strike PKK bases in northern Iraq if Baghdad and Washington fail to take urgent action against the rebels."
"PKK rebels have killed more than 40 Turks in hit-and-run attacks over the past month, mainly soldiers, raising the public pressure on Turkish Prime Minister Recep Tayyip Erdogan to retaliate."
NEWS BRIEF: "US, Turkey Pledge Closer Cooperation Against Kurdish Rebels", VOA News, 05 November 2007
"President Bush says he and Turkey's Prime Minister agree on the need to eliminate Kurdish rebels operating from northern Iraq ... President Bush pledged to strengthen cooperation with Turkey in the fight against rebels of the Kurdistan Workers' Party, or PKK ... Specifically, Mr. Bush said the two nations will strengthen intelligence cooperation in tracking the movements and whereabouts of PKK fighters The Bush administration clearly does not favor direct Turkish military engagement in northern Iraq..."
As news swirls around the world over whether Turkey will actually invade Iraq, remember that winter has now set in along the rugged border. While politicians can, and sometimes do, ignore physical and logistical reality on the ground, generals do not. Believe me, Turkish generals are well aware of the onset of winter, which occurs in earnest starting the first of November each year. Turkey's generals are concerned that their forces could get bogged down in the awful winter weather along the border with Iraq. If Turkey attacks in a massive way, their forces would get bogged down in territory controlled by the Kurdish rebels. Large-scale losses could be inflicted upon the Turk invading force.
Therefore, when Turkey did not invade in July - August, when they reportedly moved 240,000 troops to the border and began the public war rhetoric, I knew in my heart that their rhetoric was empty, that they were not really going to attack. The final straw came in early October, when Turkey's Prime Minister agreed to meet with President Bush on the Kurdish crisis on November 5! When Bush met with Prime Minister Erdogan at the White House, snow was already flying and the time for large invasion was over.
All Turkey can do now is launch commando raids, fire artillery, and conduct air raids with their limited air resources. Now, you can understand that Turkey really had no intention of ever attacking across the border with large-scale forces. As I have stated before, their original intent was to warn President Bush and other global authorities that they were going to defend their existing border and not allow one-third of their territory to be taken away so the New Kurdistan could be established according to President Bush's New Map.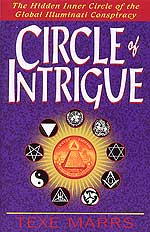 DVD
IV. President Bush is in real danger of losing two of his most important allies in his "War On Terror", Pakistan and Afghanistan.
Before reading this material, we urge you to click here to view a map of these two countries.
We have noted, over the past five months how the Taliban has been gradually making strides over the Pro-Western government of Afghanistan. This past week, a crisis point, a "tipping point", may have been achieved.
This first story tells the sordid details of an unprecedented attack on important Afghan lawmakers. Whenever an insurgent enemy can achieve this kind of attack, you know that the situation has deteriorated badly.
NEWS BRIEF: " Afghans bury MP lawmakers killed in attack", Kentucky.com News, Nov. 08, 2007
"KABUL, Afghanistan --Clerics recited prayers as the flag-draped coffins of five lawmakers and their bodyguards were lowered into the ground Thursday following the country's deadliest-ever suicide attack that killed at least 73 people - most of them schoolchildren. A sixth lawmaker killed Tuesday in northern Afghanistan is to be buried in southern Helmand province ... Afghan President Hamid Karzai on Wednesday declared three days of mourning. He called the blast a 'terrorist attack', but neither Karzai nor any other officials publicly named any suspects, and no group has claimed responsibility."
One of the lawmakers was very influential, so his death in this attack magnifies the impact of the bombing and multiplies the signal the insurgents are sending to top Afghan leaders.
"Hundreds of relatives cried and rushed toward the grave as the body of lawmaker Sayed Mustafa Kazimi, spokesman for Afghanistan's largest political opposition group, was lowered into the ground. Local and international dignitaries stood in silence."
With the Taliban gaining military momentum in the field, a bomb attack of this magnitude would be the next logical step, for its sheer brazen nature will be a signal to Afghanistan's ruling elite that their future is bleak and that they might be the next target. These type of attacks deliver an unusually strong blow of intimidation.
This next story will take us into neighboring Pakistan, another ally of the United States under tremendous pressure from Islamic militants -- the same type of insurgents fighting in both Afghanistan and Pakistan.
You can view a detailed map of Pakistan here.
NEWS BRIEF: "Taliban stage a coup of their own", Asia Times, November 8, 2007
"KARACHI - While the world's attention focused on the troubles of President General Pervez Musharraf following his declaration of a state of emergency in Pakistan at the weekend, the Taliban have launched a coup of their own in Afghanistan and the Pashtun areas of Pakistan ... The November 4 declaration of an emergency and the preparations before it was enforced distracted the military. As a result, several villages and towns in the Swat Valley, only a drive of four hours from Islamabad, have fallen to the Taliban without a single bullet being fired - fearful Pakistani security forces simply surrendered their weapons."
"The Taliban have secured similar successes in the northwestern Afghan province of Farah and the southwestern provinces of Uruzgan and Kandahar, where districts have fallen without much resistance. A new wave of attacks is expanding the Taliban's grip in the southeastern provinces of Khost and Kunar."
In describing the campaign of 2006, this article mentioned the fierce weather in the region, a fact which we mentioned, above, in the news of Turkey invading northern Iraq en mass. Listen:
"The Taliban occupied several key districts in the southwest and then as the winter snows closed in - normally a time for the guns to fall silent - they struck ceasefire deals with coalition troops."
Both Pro-Western governments of Afghanistan and Pakistan are in danger of falling to Islamic rebels. Should that happen, President Bush's "war on terror" would be severely compromised. In Afghanistan, if America cannot even permanently defeat the tiny Taliban, how could anyone else fear her power anymore?
But, a loss of Pakistan to the militants would be even greater of a loss than Afghanistan, for the following reasons:
1) Pakistan has the nuclear bomb -- she has actually had them since 1984-1986, when her first secret tests were successful.
2) Pakistan has delivery systems which can make these nuclear weapons effective in war
3) Since the attacks of 9/11, Pakistani President Musharraf has publicly stood "shoulder-to-shoulder" with President Bush in leading the war on terror. Since Pakistan borders Afghanistan, President Bush pushed Musharraf strongly to send his Army against the militants which operated freely between Pakistan and Afghanistan.
Publicly, Musharraf appeared as a strong and dependable ally of President Bush. However, privately, Musharraf battled Islamic extremists who viewed his cooperation with the infidel Bush as treasonous behavior. Several attempts have been made against Musharraf's life.
About one year ago, President Musharraf began to slip in his control of Pakistan. Islamic militants proved to be more capable than ever before in combating his control. When the Taliban in Afghanistan started to prevail against the Pro-Western government, Pakistani militants rallied to the cause of Islam and turned against Musharraf even more.
The United States conceived the plan to bring in former Prime Minister Bhutto to set up a joint government with Musharraf, both of whom are Pro-West. When Bhutto agreed and flew back into the country, her arrival was a signal as to how far Musharraf had fallen.
Today, the Pro-Western government of Pakistan is reeling, which is why Musharraf carried out his second coup, dissolving the government, including the court system, and instituting Martial Law. Let us now examine the most recent developments.
NEWS BRIEF: "Islamic Militants Seize More Territory in Pakistan's Swat Valley", VOA News, 08 November 2007
"Fighters loyal to a radical Islamic cleric have seized more territory in Pakistan's Swat Valley, taking over police stations and checkpoints in several towns. Paramilitary troops and police have surrendered their weapons to militants in the key tourist towns of Kalam, Madian and Bahrain. Militants earlier seized the town of Matta and Khawazkhela, hoisting flags over captured police and military posts. Witnesses report militants are patrolling towns under their control. Residents are staying indoors and schools and colleges remain shuttered ... Scenic Swat Valley is a top tourist destination -- known as Pakistan's 'Switzerland'. The advance of militants into Swat marks a branching out from their traditional strongholds in tribal areas near the border with Afghanistan."
NEWS BRIEF: "Roger Cohen Analysis: Losing Pakistan", International Herald Tribune, 7 November 2007
"... here we are, three years later, with a beleaguered Musharraf imprisoning lawyers and gagging the press in the name of a "State of Emergency"; a revived Taliban leavened with foreign jihadists destabilizing southern Afghanistan and turning on Pakistan itself; Pakistan's democratic transition on hold and Afghanistan's democratic experiment in danger. Things could be worse. Pakistan's nukes are not in the hands of the Islamist International. The Taliban has not retaken Kabul. But the picture is bleak."
Pakistani Intelligence is still in the hands of the militants and that is a major threat if Islamic militants gain control of the country's nuclear stock. In 2002, when India and Pakistan were edging toward all-out war, officials within the Bush Administration contemplated sending in American commandos to seize all nuclear warheads.
If events continue to swirl out of control, that option might be on the table again.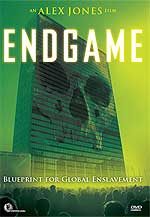 DVD
V. Homeland Security website has posted yet another terrorist warning, which is probably as bogus as they all have been since the attacks of 9/11.
If you have not read our study of the completely bogus terror alerts which the FBI and/or Homeland Security have issued since 9/11, please take some time to read them now. But, beware, this report prints out to 72 pages! Please Read NEWS1888.
Now, let us read the terror alert which appeared on the Homeland Security website.
NEWS BRIEF: "Bin Laden Followers Planning Electronic Jihad Cyber Terror Attack On 11/11?", The National Terror Response Alert Center, Homeland Security, October 31, 2007
"In a special Internet announcement in Arabic, picked up DEBKAfile's counter-terror sources, Osama bin Laden's followers announced Monday, Oct. 29, the launching of Electronic Jihad. On Sunday, Nov. 11, al Qaeda's electronic experts will start attacking Western, Jewish, Israeli, Muslim apostate and Shiite Web sites. On Day One, they will test their skills against 15 targeted sites expand the operation from day to day thereafter until hundreds of thousands of Islamist hackers are in action against untold numbers of anti-Muslim sites ... Our sources say the instructions come in simple language and are organized in sections according to target. They offer would-be martyrs, who for one reason or another are unable to fight in the field, to fulfill their jihad obligations on the Net. These virtual martyrs are assured of the same thrill and sense of elation as a jihadi on the 'battlefield'."
"Now Bin Laden's cyber legions are fighting back. The electronic war they have declared could cause considerable trouble on the world's Internet."
Experts immediately warned that this report was to be taken with a grain of salt!
NEWS BRIEF: "Experts Skeptical of 11/11 Electronic Cyber Jihad", The National Terror Response Alert Center, November 4, 2007
"Rumors that al-Qaeda will carry out a 'cyber jihad' attack against Western institutions next month should be treated with skepticism, experts say ... Security expert Gadi Evron, who recently studied the cyber attacks in Estonia ... Even if an attack is planned, it would likely be nothing new, Evron added. 'Cyber jihad on the level of attacking websites happens every day for numerous causes by enthusiasts. The content of this warning is doubtful. There are not hundreds of thousands of infosec workers worldwide, not to mention working for al-Qaeda', he said. He believes that some low-skilled hackers may be planning something" but it will be nothing big."
"Larry Seltzer at E-Week says, 'Don't Freak Out'. Unless you're a specific target, it's not worth focusing on unsubstantiated general warnings. The world is full of threats ... This is not the first rumor about an electronic Jihad to seize the Internet citizenry's imagination. Aug. 26, 2004 was also supposed to see the Internet go down in e-flames from a sustained and devastating cyber-attack by Islamic cyber-Jihadists, but the rumors at that time turned out to be utterly baseless."
Did you notice the one really pertinent statement?
"The world is full of threats"
When Jesus warned that the world would be filled with "Wars and Rumors of Wars" at the End of the Age (Matthew 24:6-8) He certainly was correct! Further, Jesus said that men's hearts would fail them for fear. Listen to the exact wording of this prophecy:
"Men swooning away or expiring with fear and dread and apprehension and expectation of the things that are coming on the world..." (Luke 21:26; Parallel Bible, KJV/Amplified Bible Commentary)
In all realms of our society, fear is the operative word. People are fearful of economic collapse, of terrorist attacks, of dying from variety of ailments, of regional war, of global war and of global epidemics. All of these things are planned, but they will not occur separately; they will occur once the 91-day World War III have begun.
Economic collapse will be limited to the kind of controlled collapse needed to replace the American Dollar with the new NAFTA Amero and then a collapse of the Amero so that it can be replaced with the new global currency of the Kingdom of Antichrist.
The kinds of economic distress stories so plentiful in today's mass media are just replays of the economic distress stories of 1998. In June, 1998, the Cutting Edge Treasurer -- a CPA in the Boston area -- sent me a long email telling me all the economic reasons that the economy had to collapse no later than the end of 1998. After reading his warning, I wrote back telling him what I am telling you know, i.e., that the time had not yet arrived for all elements of the World War III to occur. Sure enough, the economy did not collapse at the end of 1998, and it will not occur this year, or next.
This kind of economic collapse will not occur until all the elements of the World War III are underway, and Cutting Edge believes that this will not occur until the 44th President is in place.
Likewise, the next major terror attack which shall give the Illuminati the opportunity to dissolve our government will not occur until all elements for World War III are ready to unfold.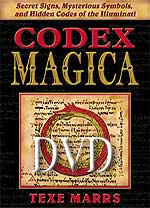 DVD
VI. President Bush and Iraqi Prime Minister Maliki are touting the progress which American and Iraq forces are making in the war. However, there is a more likely explanation of the sudden drop in deaths at the hands of the insurgents.
NEWS BRIEF: "PM Maliki declares victory over violence", IOL News, November 06 2007
"Baghdad - Iraqi Prime Minister Nuri al-Maliki declared victory over "terrorist groups and militias" during a rare walkabout in Baghdad as night fell on Monday. During the height of the sectarian violence, sunset was a signal to Baghdad's residents to hurry home to avoid falling prey to death squads roaming the streets, torturing and killing Shi'a or Sunni Muslims ... We have achieved victory against terrorist groups and militias. Things will not return to the way they were," he said, referring to the bombings and shootings that turned the city's streets into killing fields and made it the epicentre of sectarian violence that has killed tens of thousands."
"Roadside bombs and shootings are still a near daily event, but the overall death toll has been sharply reduced since US and Iraqi troops launched a major crackdown in February."
The White House similarly wastes no opportunity to tout the same victory in this war. Levels of violence and of deaths have fallen sharply, and that is a fact. Ordinary citizens who have fled Iraq are reportedly coming back now.
NEWS BRIEF: "More Than 46,000 Iraqi families return home as violence ebbs", Gulf News, November 07, 2007
"Baghdad: A senior Iraqi military official said yesterday that more than 46,000 people had returned to their homes in Baghdad from outside Iraq in October as security improved in the capital ... security spokesman Brigadier-General Qasim Moussawi ... said the figures were a sign that a new security strategy in Iraq, including a "surge" of 30,000 extra US troops in and around Baghdad, more active Iraqi security forces and neighbourhood policing, was paying off."
Just yesterday, government reported that the militants in Baghdad were "on the run".
We can only hope that this Iraq War is finally being won. But, we doubt this to be the case. Not only are all elements in the Middle East subservient to the positive spin which the Bush Administration is weaving around the Middle East Peace Conference in Annapolis on November 26, but Iran is working overtime to keep her Shi'ite Prime Minister (Maliki) in power.
You see, Iraq has not been ruled by a Shi'ite for a very long time. Now that Iran has a Shi'ite Prime Minister, she wants to tone down the violence in order to consolidate Maliki's government. Toward this end, Iran ordered the extreme Shi'ite cleric in Iraq, al-Sadr, to declare a ceasefire We believe this is the major reason that the news out of Iraq has turned so positive lately.
NEWS BRIEF: "Aide Warns: Al-Sadr Could Lift Cease-Fire", The Associated Press, October 26, 2007
"BAGHDAD (AP) — Radical Shiite cleric Muqtada al-Sadr could end a ban on his militia's activities because of rising anger over U.S. and Iraqi raids against his followers, an aide said Friday ... Al-Sadr's call for a six-month cease-fire has been credited with a sharp drop in the number of bullet-riddled bodies that turn up on the streets of Iraq and are believed to be victims of Shiite death squads..."
"The U.S. welcomed al-Sadr's August cease-fire declaration but has continued to target what it says are Iranian-backed breakaway factions of his Mahdi Army militia ..."
What this sentence means, above, is that American units are helping al-Sadr deal with his "breakaway factions"! Why would US forces want to help al-Sadr? Because President Bush desperately needs positive, "feel-good" news stories about Iraq as he is planning the Annapolis summit, at which a major Palestinian State announcement will be made. Bush also needs positive spin on Iraq now to deal with an increasingly restive citizenry who has grown tired of his style of rule and his public rhetoric.
President Bush needs a rest from Iraq right now.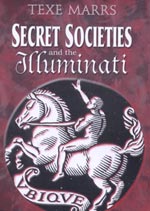 DVD
VII. Cutting Edge began warning our readers in February, 2004, that the Illuminati was following a firm plan to discredit President Bush. This week, Keith Olbermann launched a verbal attack against President Bush which can only be described as breathtaking.
Olbermann reported that Daniel Levin, former acting Assistant Attorney General, had voluntarily asked military officials to "waterboard" him to see for himself if "waterboarding" was torture.
You can view this video here: "KEITH OLBERMANN SPECIAL COMMENT ON WATERBOARDING NOV 5, 2007"
You see, President Bush has declared on a number of occasions that "America does not torture". Further, the President's nominee for Attorney General, Mukasey, has refused to label "waterboarding" as torture. The deliberate torture of political prisoners has become synonymous with the "christian" Presidency of George W. Bush.
What shocked me in this video is that Keith Olbermann uses the words "prison" and "impeachment", exactly the end we envisioned in February, 2004. If you have not read our major article on this subject, please take the time to read NEWS1929, entitled, "Campaign To Discredit George Bush Seems To Be Moving Into High Gear".
Please note the reasons the Illuminati wants President Bush to be thoroughly discredited. And, note in your mind how long this process is going to take. Bush cannot stand trial for any war crimes until he leaves office in January, 2009.
This entire plan to finalize the coming New World Order is going to stretch out to the 44th President. Until that time, none of the planned disasters and/or collapses will occur.
Again, if you should be filled with alarm, as others are, you would, doubtless, be led into the sins so common to others under trying circumstances. The ungodly, when they are overtaken by evil tidings, rebel against God; they murmur, and think that God deals hardly with them. Will you fall into that same sin? Will you provoke the Lord as they do?