$4.99 DVD Sale!
Prices good through midnight November 14
"Lies, Deceptions, & Media Coverup"
DVD by Dave Wegener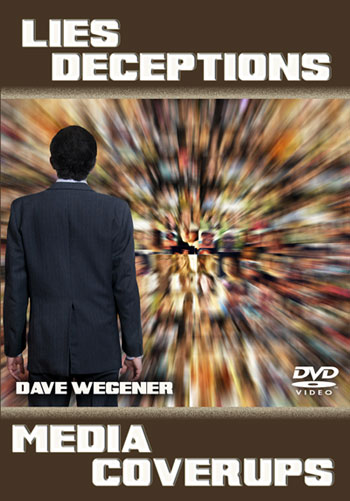 The Mass Media has so many tricks up its sleeve in its attempt to deceive the citizenry so that the government -- whether Democrat or Republican -- can lead them down the path to the dictatorial New World Order.
This DVD examines a particular moment in history -- the Bill Clinton Presidency -- to demonstrate how these Media tricks continually deceive the undiscerning. Media used the same tricks during the Bush years and is now using them during the Obama Administration.
Multi-media presentation with so many actual TV clips which document every situation, 2 1/2 hours.
Still Only $4.99 - Regularly $24.99
Other $4.99 Dave Wegener DVD"s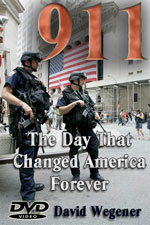 "9/11 -- The Day That Changed America Forever"
Unbelievable Video Clips, Damaging Revelations - DVD by Dave Wegener
Regularly $19.95, On Sale $4.99
Unbelievale video clips show the true picture of what really happened during the 9/11 attacks. You will see who planned the attack, who carried it out, and how the government is suppressing information. You will see what caused both World Trade Center towers to collapse; you will understand how WTC Building #7 came down. You will see evidence that United Flight 93 was likely shot down. Did you know of the connection between the 9/11 attacks and the Caspian Sea Oil Pipeline?
These subjects, and many more, are covered in a 2 1/2 hour presentation!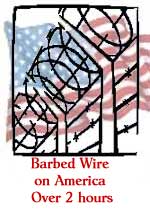 "Barbed Wire On America: God's Final Warning"
DVD by Dave Wegener
Regularly $19.99, On Sale $4.99
In great film clips, Wegener details the coming plan to institute global dictatorship. What do: Detention centers, Depopulation, Demilitarization, Foreign Troops on U.S. soil, Mother Gaia worship, Martial Law, and the Anti-terrorism bill have in common?
They are all in our immediate future, unless enough Americans wake up to what is planned for us. Great film footage, a must see for all Americans. Over 2 hours
---
---------- This Week's Hot News -------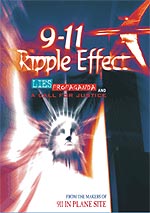 DVD
I. The war drumbeats against Iran are getting louder by the day!
This entire propaganda exercise does produce a specific goal for the Global Elite.
NEWS BRIEF: "Russia issues stark warning against attack on Iran", MSNBC, News, November 7, 2011
"Russia and Iran warned the West against a military strike on the Islamic Republic Monday, saying an attack targeting its nuclear program would lead to civilian casualties and create new threats to global security."
"The separate remarks by foreign ministers Sergei Lavrov of Russia and Ali Akbar Salehi of Iran coincided with speculation about a potential Israeli strike on Iranian nuclear sites ahead of the release of a U.N. watchdog report expected to cast more light on suspected military aspects to Iran's nuclear activity. "
"Salehi spoke alongside Russian Prime Minister Vladimir Putin and other ministers from nations in the Shanghai Cooperation Organization (SCO) ..."
Apparently, Russia's Prime Minister Putin believes that President Obama has not heard of his somber threat against President Bush in April, 2002, that Russia would not tolerate an attack on Iran! Do you remember?
NEWS1802-- "Has Russia Drawn A Line In The Sand Against The United States"? Let us quote some sxcerpts from this Archived Headline News Article. Note the date of this news report.
NEWS BRIEF: "No strike on other countries, Putin warns US", Sify News, April 12, 2003.
"Saint Petersburg -- Russian President Vladimir Putin on Friday warned the US-led coalition not to attack other countries under the pretext of promoting capitalist and democratic values after having defeated Iraq's dictatorial regime ... We can't let that happen,' Putin said at a joint press conference with German Chancellor Gerhard Schroeder and French President Jacques Chirac after holding talks with them."
A couple years later, Putin took his opposition to a Western military attack one step further: he stated that an attack on Iran would be consider an attack on Moscow. President Bush and the Prime Minister of Israel sat up and took notice; no Western military attack has occurred.
Since neither Washington nor Tel Aviv want an all-out war with Moscow, they have not attacked Iranian nuclear facilities. Nor will they ever attack Iran's nuclear program, for a whole host of reasons, all of which Cutting Edge has explained over the past nine years.
But, the bottom line reason Iran will not be attacked is that she is Ancient Persia and Persia is listed as one of the nations marching with Russian forces to attack Israel (Ezekiel 38-39). A successful attack on Iran's nuclear facilities is almost impossible, but it would require such a massive nuclear attack that Iran would be destroyed. Her anti-Israel government would fall, thus setting Iran in the Western orbit. This cannot happen, as she must be in the anti-Western orbit and allied with Russia. Please take a moment to read how this nine-year-old propaganda exercise is actually fulfilling Ezekiel 38-39.
NEWS2198 - "Western Pressure Has Now Forced Turkey Out of the Pro-American Orbit and Into the Russian - Iranian Orbit! Turkey is now aligning herself with Russia, just as Ezekiel 38-39 prophecy foretells"
Can you see? This propaganda exercise is actually forcing Iranian leadership to ally with Russia, just as Ezekiel 38-39 requires.
Before we leave this issue, let us review the status of the IAEA report, in which western powers were putting such faith in just yesterday, convinced that this report would provide "smoking gun" evidence that Iran was very close to developing a nuclear weapons capability.
NEWS BRIEF: "No smoking gun: IAEA Iranian nuclear report falls flat on its face", InfoWars, November 7, 2011
"The US-British-Israeli axis looks to have sped up its plans for a pre-emptive attack against Iran, with its latest case for war pinned on the UN watchdog International Atomic Energy Agency's (IAEA) quarterly report on Iran which was pre-leaked to the press this past weekend. According Washington experts, the much hyped IAEA nuclear intelligence estimate promised to deliver the smoking gun that could somehow turn into a mushroom cloud, but in fact, the report contained nothing more than pedestrian observations baked in with existing speculative western pro-war innuendo on the development of Iranian nuclear weapons."
In other words, the IAEA report did NOT contain "smoking gun" evidence that Iran was developing a nuclear capacity with those Russian nuclear power plants. Will this mild report stop the propaganda push from the Media that Iran is close to becoming a nuclear military power?
No, because the Global Elite need you to be scared and upset over the idea that the Middle East is about to erupt in all-out warfare. Remember what Doc Marquis revealed in "The Illuminati Is Fulfilling Prophecy"; he revealed that the overall sweep of news events is designed to discourage you and wear you out, until you will finally accept any change to the system which is promised to bring about relief.
Are you nigh unto being worn out over this incessant Media campaign about the Iranian "threat"?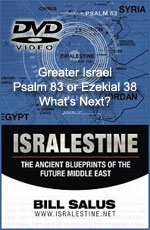 II. Even the retired Israeli Mossad spy chief admitted that Iran posed no threat!!
NEWS BRIEF: "Former Mossad Chief Halevy: Iran Attack 'Will Impact Region For 100 Years' ", Eurasia Review, November 5, 2011
"Ephraim Halevy, former Mossad director, said yesterday that Iran poses no 'existential threat' to Israel and that attacking it must truly be a last resort."
Later, he stated that an Israeli attack on Iran would be devastating to the entire region.
"Anyone considering such a strike must realize that it would impact not just Israel, but the entire region for the next 100 years. If this was all Halevy said it would be important, but mere reinforcement of views already expressed forcefully by Meir Dagan, the most recent past Mossad chief. "
Now we learn that Meir Dagan also made the same statement.
Iran poses NO threat to Israel. Therefore, leave this propaganda exercise alone!
How can I be so sure that Iran is not now trying to develop nuclear weapons?
Cutting Edge reported in June, 2002, that Iran already possessed nuclear warheads, having purchased them from Pakistan. Further, Iran had the capability of striking anywhere in the region, because she purchased them from North Korea! (Read full details in NEWS2120, entitled, "Nuclear Armed Iran vs Nuclear Armed America: Whom Should the World Fear?")
Since Iran has possessed nuclear warheads since 2002, this entire stream of threats and counter threats is simply an excerise in both futility and propaganda.
What did Adolf Hitler say?
"Tell a lie big enough and often enough and the people will believe you."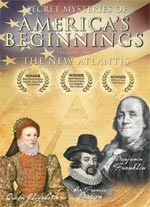 III. One author believes that America's behavior since the attacks of 9/11 have already placed us in the category of "most brutal" in all of history!
NEWS BRIEF: "10 Reasons America Will Be Judged as the Most Brutal Empire in History", Activist Post News, November 7, 2011
"Yet, this simple concept of right and wrong gets muddled by differing ideas about religion, patriotism, economics and many other divisions. The 'just war' rule has crumbled under the ambitions of empires throughout history. The American-led Anglo Saxon empire is no different. This empire has been brutally conquering and colonizing territory since the fall of Rome. However, it has only gained an American face in the last century."
"... when the dust settles and moral history is written, America and her Western cohorts will likely be viewed as the most brutal empire in history. Here are ten reasons why this is already the case:
1) Support of Dictators
2) Preemptive Wars of Aggression
3) Torture: Torture has never been acceptable by those promoting a high moral standing in the global community. Nazis and Japanese soldiers were convicted and executed for engaging in the exact same torture techniques that America has redefined as 'enhanced interrogation'. "
4) Suppression of Dissent
5) Elimination of Habeas Corpus: Say goodbye to the notion of being innocent until proven guilty, the right to face charges and your accuser, and the right to a free and fair trial."
6) Assassinating Citizens: That's right. No judge, no jury, no conviction; just straight to execution. America has set another precedent in their tyrannical march toward empire when they openly assassinated an American citizen and government patsy, Anwar al-Awlaki, and his teenage son on the suspicion of terrorism. Paul Craig Roberts laments "Now the US government not only can seize a US citizen and confine him in prison for the rest of his life without ever presenting evidence and obtaining a conviction, but also can have him shot down in the street or blown up by a drone."
7) Unauthorized Drone Wars
8) Use of Weapons of Mass Destruction: How ironic that the world's policeman for weapons of mass destruction is the only one to use them on a mass scale. The United States is on record using chemical, biological and even nuclear weapons. From the atomic bombs dropped on Hiroshima and Nagasaki in WWII, to Monsanto's Agent Orange in Vietnam, to the depleted uranium used in Afghanistan and Iraq, America only condemns itself when speaking about the evils of WMDs.
9) World's Largest Drug Dealer
10) World Reserve Currency Prison: Although using Weapons of Mass Debt is a non-violent form of expanding the empire, it's perhaps the most brutal and effective form of control.
During the entire eight years of a Bush presidency, we lamented that he and his generals were systematically dismantling the Constitution by their actions. Now, we seem to be getting close to the agenda of the most repressive dictatorial government in history.
---
New Headline News Articles
"... all liars shall have their part in the lake which burneth with fire and brimstone..." (Rev 21:8)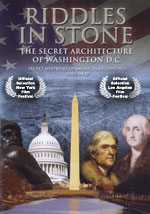 DVD
Should Christians Insist On Tearing Down The Washington Monument?
Even though the Washington Monument is the most disgusting symbol in all Satanism, Americans have allowed it to be honored as the most important symbol of this country! Do you know enough to be scared?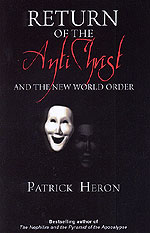 "When Antichrist Steps On To The World Stage. How Will People See Through His Deception?"
To misstep in identifying Antichrist could cause you to be cast into Hell for eternity!
http://www.cuttingedge.org/news/n2457.cfm
---
Lucifer's Conspiracy and Spiritual Warfare
New DVD by Pastor Hoggard
Spiritual Nature of Conspiracies are working feverishly in the world today, driving all mankind into the New World Order (Isaiah 14:12-14). Hoggard reveals how evil spirits are leading wicked men to create events which will establish Antichrist on the world scene in such a way as to create the Kingdom of Antichrist.
These poor world leaders are forced to create a plan which fulfills God's Prophecies precisely, even though they hate him exceedingly .
Hoggard further demonstrates the sacred occult numbers by which the Satanic New World Order is being established, in current news events -- 11, 22, 33, 77, 99. INCREDIBLE!
This DVD is most definitely Pastor Hoggard's best, and one of his longest, 1 hour, 48 minutes. Still only $14.99
New Book!
"Defiant Grace"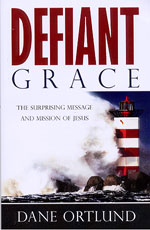 Jesus Defiantly Proclaimed Salvation By Grace; We Need to Defiantly Live Our Lives By His Defiant Grace
The Bible tells us that 'Salvation Belongs To The Lord - Ps 3:8. Yet, Christians believe that, after we are saved, we have to work to keep our salvation. The difference between 'religion' and the gospel of grace is that religion ADDS burdens by announcing that Jesus plus something equals everything while the gospel of grace ABSORBS burdens by announcing that Jesus plus nothing equals everything.
Law feels safe. Grace feels risky. We often speak about grace with a thousand qualifications which reveal a paralyzing fear that grace will be taken too far.
It is time to enjoy grace anew, Paul promised, 'Ye are not under law but under grace" (Rom 6:14) Paul also said 'For it is by Grace ye are saved, not of works...Eh 2:5
This book is for the mature Christian who is frustrated by the lack of spiritual progress in their life; get ready to dive deeply into the ocean of Grace!
---
Back In-Stock!
"The Ancient Book of Enoch DVD: The First Book Ever Written "
The Book of Enoch is a treasure, perhaps hidden away just for these last days. Many know of it but few know of its contents. Can this ancient text be trusted? Is it credible? In this 6-hour DVD series, J. R. Church and Gary Stearman take you on a comprehensive, cover-to-cover tour of this amazing book.
You will learn about the fallen angels who entered Earth through a "stargate," located on the peak of Mt. Hermon, where they swore an oath to complete their corrupting work among men. Enoch enters a flying house and journeys to heaven, sheol and all around the world! His descriptions are absolutely breathtaking in their realism; he literally travels through time!
5 hours on 4 DVDs
Watch TV Interview on "The Ancient Book of Enoch"!
---
'2012 & Beyond: Combination Offer'
Saves You $30.00!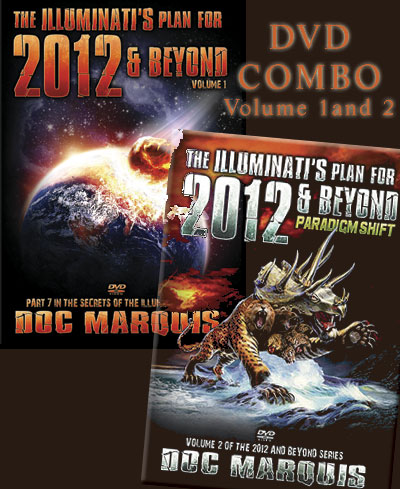 '2012 & Beyond: Combination Offer'
Regularly $79.88 If You Buy Them Separately
Now Only $49.88
This world may, indeed, suffer the greatest calamity in history, but this catastrophe will NOT be any of the proposed doomsday scenario for December 21, 2012, offered by the Mass Media.
This DVD series examines many of the Mass Media scenarios and then shows how each of them simply will not occur.
What may occur, however, is a demonic plan revealed only by the Black Magick Secret Society, The House of Theosophy. This disaster from the Abyss is called the 'Paradigm Shift Producing The Universal Mind'.
Doc Marquis correctly identifies it as a global demonic possession of all unsaved people!
We also examine the possibility that God might send His 'strong delusion' (2 Thess 2:11) This DVD closes with a dramatic appeal for genuine Christians to aggressively reach out to sow Gospel Seed to the unsaved people in their lives, before this 'strong delusion' hits with full force.
This combination offer contains 4 DVD's and has nearly 7 hours of teaching. A Plan of Salvation is offered at the very end of both DVD sets. http://www.cuttingedge.org/detail.cfm?ID=2367
Watch Trailer For Volume 2, Paradigm Shift
---
More Headline News Articles
Compilation of False But Scary Economic Collapse Headlines - Beginning in 2001, Continuing through 2005 -- Part 1
We shall prove that fake news headlines screaming imminent economic collapse have occurred regularly every single year since 2001! All these headlines have proven to be false, but people still are scared when another fake collapse headline occurs in their daily news.

What did Jesus predict at the End of the Age: "... men's hearts failing them for fear"
Ezekiel 38-39 Russian Led Invasion of Israel
The Demonic Overlord of Russia Will Lead The Way!
Mitt Romney Is Hiding A Secret He Does Not Want You To Know
Mitt Romney – The Man Who Plans To Become A God In This Lifetime! A guest column from Ed Decker, Founder, Saints Alive
Is America In Danger of Being Taken Over By Islam?
You can ignore the three Brotherhood people in the White House, the ascendancy of Islamic culture within our public schools and in our court system. The truth is that the Illuminati is waging annihilating war against Islam!
If Satan Preached The Gospel, Could People Still Be Saved?
In today's Apostate Churches, this question has more merit than at any other time since the Resurrection of Jesus Christ.
Bad News Is Designed To Depress and Scare YOU!
Incredibly, the Plan was written almost 200 years ago to use the Mass Media (Press) as the bloody battering ram to destroy the present world order so the New World Order may be established, through "oceans of blood and tears"!
---
New Fascinating DVD's
The Watchers Have Returned!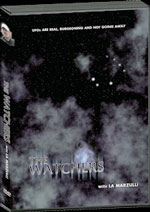 "The Watchers: UFO's Are Not Going Away"
New DVD by Dr. Marzulli - Recognized Expert On The Nephilim
Dr. LA Marzulli has produced a spectacular DVD on the UFO phenomenon, one of the most confusing and unexplained mysteries of our time. Until now. Marzulli offers his own unique perspective on the subject and how this deception plays a part in end-time prophecy. When will the world meet these alien creatures in their flying machines? Is a face to face encounter right on the horizon? Marzulli believes we are being set up for a great deception.
He answers a lot of questions on his DVD including: 1) What are those strange lights in the sky? 2) What factual proof is there of UFO's 3) Are people interacting with UFO's now? 4) Why do people feel the phenomena is benevolent? 5) Cattle Mutilations 6) Abduction Phenomena 7) Alien Implants
You will be amazed! http://www.cuttingedge.org/detail.cfm?ID=2347 Watch the interview of Dr. Marzulli or order at this link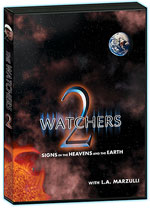 "The Watchers 2: Signs In The Heavens and the Earth"
New DVD by Dr. Marzulli - Recognized Expert On The Nephilim
Why are the nations of the world in turmoil? What is happening with all the changes in the sun and the moon? Why are birds dropping out of the air and millions of fish dying without explanation? Why are sinkholes of gigantic proportions appearing all over the Earth? What is causing increased volcanic activity in Japan, Italy and Iceland? Why are we seeing earthquakes of 7.0 or greater, seemingly on a weekly basis? And what about the UFO seen over the Temple Mount? Was that from God and his angels, or from the dark side?
Something has changed and Watchers 2 will try to investigate to see if the ancient texts are accurate. Are we entering a period where there will be an escalation in wars, earthquakes and famines, including signs in the skies and the heavens? L. A. Marzulli interviews the experts in this sequel to The Watchers.
What a marvelous quality presentation! Watch the trailer or order http://www.cuttingedge.org/detail.cfm?ID=2348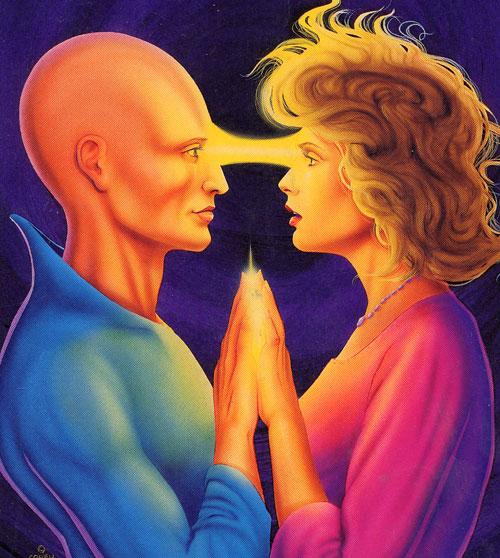 Quotable Quotes
"UFO's and Aliens are part of the New World Order. They are benevolent beings which will aid mankind in attaining the goal of becoming one humanity. They will appear at the proper time to enable mankind to make that Quantum Leap of Collective Consciousness -- when the Christ appears." (Bill Lambert, New England Director, House of Theosophy, Seminar, August 18, 1991)
"[New World Order Planners] have plans to bring about things like earthquakes, war, the Messiah, an extraterrestrial landing, and economic collapse. They might bring about all of these things just to make sure it does work...The Illuminati has all the bases converged." (New Age author, Bill Cooper, Behold A Pale Horse, p. 177

---

Purchase a 1-Year Subscription, you may select 1 FREE gift
Purchase a 2-Year Subscription, you may select 2FREE gifts
Purchase a 3-Year Subscription, you may select 3 FREE gifts
Purchase a 4-Year Subscription, you may select all 4 FREE gifts
We have changed our FREE gifts available to you when you subscribe to Headline News, adding two Pastor Hoggard DVD's to the Seminar Tapes and the Radio Collection CDROM.
---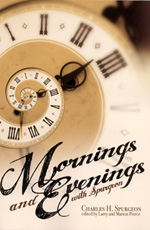 --------Concluding Inspiration ---------"Behold, he prayeth." Acts 9:11
Prayers are instantly noticed in heaven.
The moment Saul began to pray the Lord heard him. Here is comfort for the distressed but praying soul. Oftentimes a poor broken-hearted one bends his knee, but can only utter his wailing in the language of sighs and tears; yet that groan has made all the harps of heaven thrill with music; that tear has been caught by God and treasured in the lachrymatory of heaven.
"Thou puttest my tears into thy bottle," implies that they are caught as they flow. The suppliant, whose fears prevent his words, will be well understood by the Most High. He may only look up with misty eye; but "prayer is the falling of a tear."
Tears are the diamonds of heaven; sighs are a part of the music of Jehovah's court, and are numbered with "the sublimest strains that reach the majesty on high." Think not that your prayer, however weak or trembling, will be unregarded. Jacob's ladder is lofty, but our prayers shall lean upon the Angel of the covenant and so climb its starry rounds. Our God not only hears prayer but also loves to hear it.
"He forgetteth not the cry of the humble." True, He regards not high looks and lofty words; He cares not for the pomp and pageantry of kings; He listens not to the swell of martial music; He regards not the triumph and pride of man; but wherever there is a heart big with sorrow, or a lip quivering with agony, or a deep groan, or a penitential sigh, the heart of Jehovah is open; He marks it down in the registry of His memory; He puts our prayers, like rose leaves, between the pages of His book of remembrance, and when the volume is opened at last, there shall be a precious fragrance springing up therefrom.

"Faith asks no signal from the skies,
To show that prayers accepted rise,
Our Priest is in His holy place,
And answers from the throne of grace."
"Morning and Evening Devotions", by C.H. Spurgeon
---
"President Bush:
Evil vs Good Fruits"
Directory of all news articles
Free Radio Transcripts

Free Headline News Archives

Freemasonry

What Saith Rome

Teachings from the Catechism

Bookstore

Meet the Staff

Weather Control

School Shootings

Understanding Clinton
May Jesus Richly Bless You,
David Bay, Director
866-909-2850 Toll Free Customer Service - Order Line
803-356-2850 Customer Service - Order Line - For Out of Country Customers
803-356-2860 Fax