New Gift Selections
"My I-Bibles"
" 'My I-Bible', KJV - Simple elegant way to listen to the Bible" - Only $49.95
---
"KJV Personal Size Giant Red Letter Print Reference Bible
Easy-to-Read 11.25 point font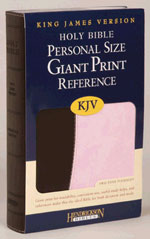 "Chocolate & Pink Flexisoft Leather"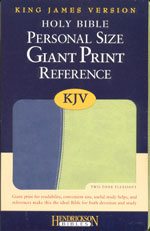 "Blue On Green Flexisoft Leather"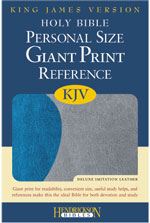 "Blue On Gray Flexisoft Leather"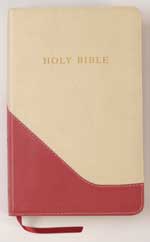 "Brick Red/Sand, Flexisoft Leather"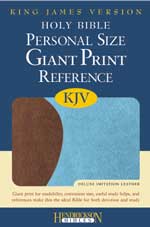 "Chocolate on Blue Flexisoft"
All Bibles On Sale
Regularly $29.95, On Sale For Only $19.95
---
KJV Compact Reference Bibles: Large Print, Red Letter
Regularly $19.97, On Sale For Only $14.97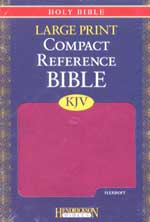 "Berry Cover, Flexisoft leather"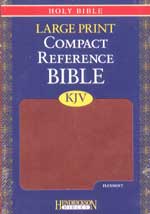 "Espresso Cover, Flexisoft Leather"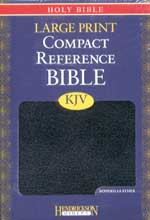 "Bonded Leather Black"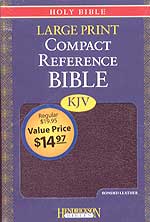 "Bonded Leather Burgundy"
Explore These Bibles

Introduction - Preface to the King James Version 1873
---
Pastor Hoggard
Part 2: "God's Fantastic Trumpets - A Study of Prophetic Types In Biblical Prophecy"
---
Powerful New DVD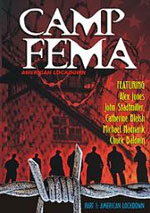 "Giant Death Prison Grid"
Unbelievable video documentation of the coming implementation of death camps in U.S. cities
---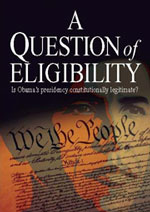 DVD - "Question Of Eligibility: Is Obama's Presidency Constitutionally Legitimate?"?
New Books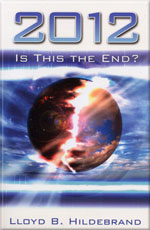 "2012: Is This The End?"
Countdown To Midnight Has Begun!
Will the world come to an end on December 21, 2012, as so many people of so many religions are now saying? Hang on to your hats, for it is possible that Satan has been preparing his people for this date for a very long time
---
Powerful DVD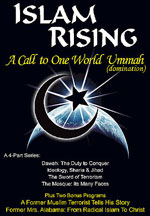 "A Call To One World Domination"
Exceedingly high quality with superbly important information on Islam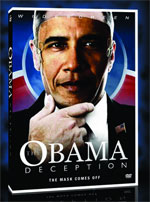 DVD - "The Obama Deception: Savior, Messiah, or Illuminati?"
Given the rise in global Islam, how important do you think it is that America's new President might be Muslim in his inner heart?
---
Big Savings on Closeouts and sale items

---
Bookstore Resources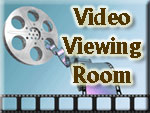 Video Trailers
SHOPPING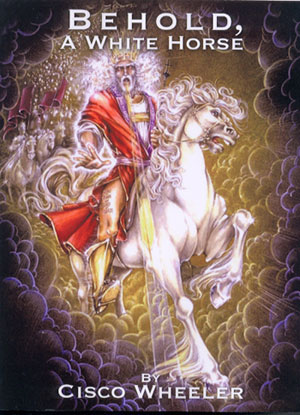 "Behold A White Horse"
by Cisco Wheeler
This book is specially written for those who discern that things are not exactly as they seem, and are dedicated to the pursuit of truth and knowledge. "For we wrestle not against flesh and blood, but against principalities, against powers, against the rulers of the darkness of this world, against spiritual wickedness in high places"(Ephesians 6:12).
"Behold a White Horse" is a roller coaster ride engaged in a myriad of related topics. The reader will be taken all the way back to ancient Babylon - the foundation of all secret societies, and continue on through Egypt and Rome. Other topics covered are ceremonial magick, kundalini power and evil spirits, the Talmud, Kabbalah, the apostasy of the Christian church today, alchemy, Papal Rome and the Catholic church, false prophets of the world, televangelists - wolves in sheep's clothing, & pagans in the pulpit.
You will truly discover occult "wickedness in high places" - In Government, Economy and Religion.
Cutting Edge does not agree with every spiritual application which the author makes, so we ask you to read with the discernment of The Bereans of Paul's day. Cisco Wheeler is a former 'Mother of Darkness' Satanist -- now Born Again Christian -- and brings her unique knowledge to bear so we can better understand the spiritual warfare in nearly every facet of this current era
444 pages - http://www.cuttingedge.org/detail.cfm?ID=2152
---
---------- This Week's Hot News ---------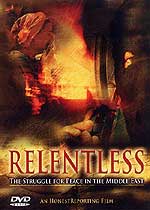 DVD
I. Is the prophetic time soon approaching that Israel is going to be bombed back into a previous era?
The manner in which Israel's enemies are arming themselves leaves you wondering if Ezekiel 39:9 is about to fulfilled?
NEWS BRIEF: "A Boatload of Trouble: Think Hezbollah was tamed following the 2006 war?", by Magnus Norell, Foreign Policy, November 9, 2009
"Ever since the end of the war in the summer of 2006 between Israel and the radical Lebanese Shiite organization, Hezbollah, there has been a major effort on the part of Hezbollah to rearm, especially with offensive weapons such as rockets and medium-range missiles ... the sad fact is that today, notwithstanding its greatly increased size and strengthened mandate, UNIFIL has consistently failed to hinder Hezbollah from regaining its position as the only serious political and military player in southern Lebanon. The organization has even been unable to stop continued shipments of arms to Hezbollah, despite UNIFIL's explicit U.N. mandate against them. These arms shipments come mainly from Hezbollah's leading backer, Iran. Since long before the 2006 war, the bulk of the weapons and munitions came overland through Syria -- where they were flown in from Iran -- but there have been attempts to smuggle weapons into Lebanon by sea as well."
The sad reality is that United Nations "peacekeeping forces" have never been capable of standing up to national forces in any period of time since the UN was created in 1945. UN forces always are ineffective, and when attacked, they always turn tail and run. Therefore, I was shocked when Israeli PM Olmert accepted the proposal to end the war debacle in Lebanon in 2006 under the guise of UNIFIL "protection". That agreement amounted to no more than a "fig leaf" of a deal, allowing Israel to retreat with honor and without being under fire.
The tactical situation is dire!
The Israeli Defense Force has recently warned that virtually all her cities are under the range of Hezbullah and Hamas missiles!
NEWS BRIEF: "Israel says major cities are in Hezbollah rocket range", by Steve Weizman, Associated Press News, November 10, 2009
"JERUSALEM — Israel's army chief says Hezbollah guerrillas now possess tens of thousands of rockets, some capable of reaching the country's major cities. Officials say Maj. Gen. Gabi Ashkenazi told lawmakers Tuesday that some of the rockets can fly up to 200 miles (325 kilometers). That would put Jerusalem and Tel Aviv, as well as Israel's secretive nuclear reactor in the southern desert, into rocket range."
Bringing this danger into perspective, Israeli elite commandos recently seized a ship in the Mediterranean Sea near Cyprus loaded with missiles which defense officials claim are from Iran. This seizure is the largest Israeli seizure in her modern history, but the hundreds of tons of missiles represents only a tiny fraction of the war materiel which Hezbullah has stockpiled, preparing for that next war with the Jewish state.
The danger is that Hezbullah and Syria and Jordan and Egypt can combine missile and artillery forces in immense quantity at the beginning of the next war to the point where rockets can literally "rain down" upon all of Israel's cities.
This threatened destruction reminds me of a little-known prophecy at the End of the Age which seems to say that Israel will be badly -- very badly -- damaged before Russia leads her invasion of Israel in fulfillment of Ezekiel 38-39. Listen to this prophecy:
God is prophetically speaking to the leadership of the Russian Gog/Magog forces after He will destroy them utterly as they amass on Israel's borders.
"And when you, Gog, are no longer they who dwell in the cities of Israel shall go forth and shall set on fire and burn the battle gear, the shields and the bucklers, the bows and the arrows, the handspikes or riding whips and the spears; and they shall burn them as fuel for seven years, So that My people shall take no firewood out of the field or cut down any out of the forests, for they shall make their fires of the weapons."

(Ezekiel 39:9-10a;

Parallel Bible, KJV/Amplified Bible Commentary

).
Since I take every word of God's Holy Bible literally, I read this prophecy literally, just as it is written. God is foretelling that, at the time when He destroys the armies of Russia and all those nations who marched with her, Israeli citizens are going to be living as they did 400-600 years ago, i.e., depending upon fire for heat and for cooking!
Israel today is very modern, and certainly does not depend upon firewood for their everyday lives. Then, how does Israel suddenly become just such a backward nation, after she has built up her civilization with the most modern Western technology?
The answer, quite possibly, is that the Arab armies surrounding Israel are going to pummel her so severely that they will destroy her Western technology. At the time of the Russian-led invasion, Israeli people just might be depending upon firewood again for everyday living!
If this scenario is true, then Israel's armies have now amassed the weapons which can destroy Israel's current civilization. God will never allow Israel to be defeated and annihilated at this End of the Age, but He certainly can allow her to be badly damaged -- all the way back to depending upon firewood!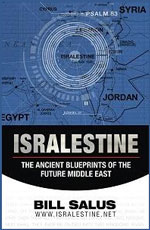 II. Suddenly, without warning, a former Israeli Defence Force general is abandoning his conservative history to propose a radical concept: negotiate with the terrorist group, Hamas!
NEWS BRIEF: "As Netanyahu meets Obama, Israel ex-general offers Hamas talks", Christian Science Monitor, November 9, 2009
"Jerusalem - Shaul Mofaz, a leading opposition politician in Israel whose former posts include both army chief of staff and defense minister, said Sunday he has a plan for Israeli-Palestinian peace – and he's willing to talk to Hamas to secure it. 'I will also speak with the devil, if it will bring peace to the state of Israel...' "
The timing of this dramatic announcement was startling; Mofaz made these proposals at the very time Israeli Prime Minister Netanyahu is meeting with President Obama at the White House, to discuss the very two-state solution which Mofaz is suddenly proposing.
But, Mofaz' proposal was dramatically different than any made heretofore. Mofaz wants to immediately create a "temporary" Palestinian State!
"Mofaz said at the press conference Sunday that he was proposing the establishment of a Palestinian state with temporary borders on 60 percent of the West Bank within a year. The Palestinian position calls for a total withdrawal from the West Bank, East Jerusalem, and the Gaza Strip."
This proposal will probably go nowhere, but it is interesting that such a former conservative general and politician could instantly turn on a dime to change his position; in saying he would be willing to "speak with the devil if it will bring peace to Israel", Mofaz is revealing his hypocrisy. He knows that no agreement with the Palestinians will ever bring true peace, for if Hamas has its way, Israel will only know the peace of the grave!
III. President Obama and Israeli Prime Minister Netanyahu failed to arrive at any agreement yesterday during their White House meeting.
Obama also did not make any unilateral announcement of a Palestinian State.
NEWS BRIEF: "Obama-Netanyahu talks see no result", Aljazeera News, November 11, 2009
"The latest attempt by the US president to salvage the Middle East peace talks appears to have come to nothing after his meeting with Israel's prime minister ended with only a brief statement from the White House. Binyamin Netanyahu left the White House on Monday after spending an hour and forty minutes inside with Barack Obama, without making the customary public appearance with his host."
PM Netanyahu did not publicly appear with President Obama following their White House meeting? That action severely violates public diplomatic protocol. Netanyahu insulted the American President by not appearing with him in public. The meeting muyst not have gone well, and certainly did not follow the public expectations.
However, perhaps President Obama set this meeting up for failure before it even got started, by publicly insulting Netanyahu.
NEWS BRIEF: "Did Obama Make Bibi Sweat?", by Jeffrey Goldberg, The Atlantic Monthly, November 10, 2009
"The White House wanted Netanyahu to sweat before being granted an audience with the president, and wanted everyone to see him perspire. The delays in finding a time to meet, and pushing it to a late hour - after the news programs on Israeli television - make Netanyahu look as if Obama threw him a bone. In such circumstances, it is no longer important what will be said at the meeting, and the extent to which there will be an attempt to present it as an achievement. The prime minister of Israel was humiliated before all. ... Netanyahu may be an experienced diplomat and politician, and Obama may be a novice, but Obama is the president of a superpower, and Netanyahu represents a small country that depends greatly on the United States."
Therefore, President Obama got the result he should have expected. It is inconceivable that the President should humiliate the Israeli Prime Minister in this fashion, because the meeting was planned well in advance and the agenda seemed well established.,
In fact, talk was rampant that Netanyahu came to Washington ready to make concessions necessary to make a declaration of a Palestinian State possible. Why did President Obama deliberately torpedo his high-profile talk with the Israeli Prime Minister?
The public answer is that he was angry over Israel's refusal to stop settlement construction, but Israel has long ago signaled that she was willing to stop construction at the right moment in the negotiations. So, the excruciating argument between Israel and the Palestinians continues, with Masonic leader Abbas threatening to quit if progress is not made soon.
The private answer may lie in the opposite direction: Netanyahu's strong and unbending reaction to Obama's humiliation will undoubtedly strengthen his support amongst Conservatives, whose opposition to a Palestinian State is the most severe. Perhaps the Prime Minister will be strengthened enough amongst this key constitutuency that they will allow him in the future to participate in the announcement of a Palestinian nation.
Remember the article we posted about two years ago? An anonymous Israeli official spoke off the record to say that the deal to establish a Palestinian State was a "done deal", and that "negotiations" would continue until the people were ready for the announcement. The theater will continue until the planned time has arrived to complete the deal. The rest of the world has to wait and watch.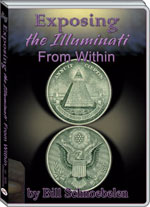 DVD
IV. Following the heels of the apparant debacle between President Obama and Israeli PM Netanyahu, one journalist poses a very interesting question:
NEWS BRIEF: "Can Oslo take back Obama's Nobel Peace Prize?", by Yoel Marcus, Ha'aretz News, November 11, 2009
"The White House and whoever is stirring things up over there has reduced the familiarity level to that of humiliation. For example, they released a photograph of Obama speaking on the phone with Netanyahu with his feet on the desk. This was their way of hinting that Obama is not Bush and does not see the prime minister as the king of Israel."
Many Conservative Jews have worried about the depth of commitment to Israel which President Obama possesses. They can see all the indications that Obama is pro-Islam and they wonder if the new President of the United States will stick by Israel when the going gets really rough. These Jews became really concerned by some of the signs, one of which is noted above, that President Obama was anti-Israel.
Now, note the information in this next segment, for it reveals that the President deliberately scuttled an impending announcement of a Palestinian State at a time when the current "Conservative" Prime Minister was willing to cooperate.
"Just when the polls in Israel are showing that most of the public supports Bibi - who aspires to reach an agreement with the Palestinians - it's unclear why Obama had to kick-start the peace in Cairo with a reconciliation call to Islam ..."
"Instead of seizing the bull by the horns and setting about to open the negotiations immediately, Obama hesitated ... Netanyahu has still made it clear that he is willing to negotiate an agreement with no preconditions ... Now, in his second term, Netanyahu wants to succeed and he has the parliamentary majority to do so."
"But the cold shoulder Obama is giving us and the hazing he's put Bibi through have achieved nothing but Abbas' announcement that he would not be running for the next Palestinian Authority elections ... While Israel is seriously talking about the peace process, Obama has problems at home. His list of disappointments now includes his failure to create a mechanism to end the Israeli-Palestinian conflict."
"Obama received the Nobel Peace prize too early. I wonder if they have a mechanism in Oslo to take it back. "
We concur wholeheartedly!
NOTE: This newsletter continues beneath the Twitter announcement.
---
Cutting Edge Is Now Using Twitter!
We have now begun to use the new medium of communication, Twitter. Whenever we see a story which needs to be disseminated quickly, we shall post it on Twitter. To follow Cutting Edge on Twitter, go to http://twitter.com/cuttingedgenews or you can use the RSS feed by clicking the icon below.Follow us on

or

RSS feed
---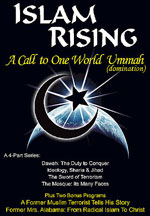 DVD
V. Without wasting any time whatsoever, Federal Government authorities linked the Ft. Hood shooter to al-Qaeda terrorism.
NEWS BRIEF: "Fort Hood massacre: Gunman linked to al-Qaeda as he awakens from coma", Telegraph (London), 09 Nov 2009
"Major Nidal Malik Hasan, who killed 13 people at Fort Hood military base in Texas, awoke from a coma on Monday as it emerged he had tried to make contact with al-Qaeda before carrying out the massacre .. FBI agents and military investigators were last night waiting to interview him. Intelligence officers are said to have known months ago about Hasan's attempts to reach the terror network through the internet but decided to monitor him, hoping it would lead them to al-Qaeda operatives. It was thought Hasan might lead them to a "big fish" and there was no indication he was about to carry out an attack of his own, one source said. "
President Obama is supposedly weighing his military and political options in Afghanistan. On the one hand, the Pentagon made it quite clear through General McChrystal, who originally stated that he believed a total 500,000 soldiers on the ground were needed to win this war. The general argued for an increase in American troops and a major increase of Afghan troops. Local troops were to comprise 400,000 of the total.
However, this Pentagon belief seems to run counter to President Obama's pro-Muslim sentiments, as he has certainly seemed to be landing on the side of drawing down forces and eventually getting out. However, the Council on Foreign Relations has recently landed squarely on the side of the Pentagon!
NEWS BRIEF: "More Afghan Troops Needed to Secure Afghanistan", Interview of Maj. Gen. Richard P. Formica, Commanding General, Combined Security Transition Command – Afghanistan, by CFR staff writer Greg Bruno, Council on Foreign Relations, November 3, 2009
"As U.S. President Barack Obama considers a request from his top general in Afghanistan to commit more U.S. troops, the senior U.S. Army general training Afghan fighters says the president should also authorize a dramatic increase in indigenous force numbers."
If the CFR needs to push President Obama into making the "right decision" on Afghanistan, its leadership must be very pleased that the Ft. Hood Islamic shooters has probably swung the public sentiment strongly to the CFR side.
We can only wait to see how this plays out.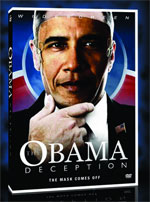 DVD
VI. Perhaps all this rhetoric about whether President Obama will commit more troops to Afghanistan or whether he will begin a withdrawal has been trumped by massive military "facts on the ground".
NEWS BRIEF: "Pentagon starts an Afghan building boom: To make life all the more comfortable, and safer, for ever more troops", By Nick Turse, Asia Times, November 11, 2009
"In recent weeks, President Barack Obama has been contemplating the future of United States military operations in Afghanistan ... While Washington has put modest funding into civilian projects in Afghanistan this year - ranging from small-scale power plants ... to a meat market - the real construction boom is military in nature. The Pentagon has been funneling stimulus-sized sums of money to defense contractors to markedly boost its military infrastructure in that country."
"To keep up with its exponential growth rate, more than $200 million in construction projects are planned or in progress at this moment on just the air force section of the base. 'Seven days a week, concrete trucks rumble along the dusty perimeter road of this air base as bulldozers and backhoes reshape the rocky earth' ... The base already boasts fast-food favorites Burger King, a combination Pizza Hut/Bojangles, and Popeyes as well as a day spa and shops selling jewelry, cell phones ...."
"While the United States officially insists that it is not setting up permanent bases in Afghanistan, the scale and permanency of the construction underway at Bagram seems to suggest, at the least, a very long stay. According to published reports, the new terminal facilities for the complex aren't even slated to be operational until 2011."
It does sound to me like the Pentagon has already decided that America is going to stay in Afghanistan for a very long time; therefore, President Obama really has no decision to make. He is controlled by the Illuminati as we have been demonstrating for almost two years so he will make the decision he is required to make.
The Pentagon certainly will benefit from any public backlash against Islam generated by the Ft. Hood massacre.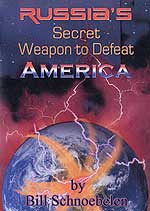 DVD
VII. Western ally Pakistan seemed irritated as she once again reassured the West that her nuclear warheads were safe from Taliban rebels!
NEWS BRIEF: "Pakistan has denied reports that its nuclear arsenal risks falling into wrong hands", Aljazeera News, November 9, 2009
"Pakistan has denied reports that its nuclear arsenal risks falling into wrong hands after a US magazine claimed Washington was firming up plans to help secure Islamabad's atomic weapons ... Pakistan's foreign ministry blasted the article as "utterly misleading and totally baseless", calling it "nothing more than a concoction to tarnish the image of Pakistan and create misgivings among its people".
"The ministry also accused Hersh of making 'several false and highly irresponsible claims by quoting anonymous and unverifiable sources. Pakistan's strategic assets are completely safe and secure ... Pakistan, as a sovereign state, will never allow any country to have direct or indirect access to its nuclear and strategic facilties. Any suggestion to this effect is simply preposterous'."
The United States started making noises about seizing Pakistan's nuclear warheads back in November, 2001, when Pakistan and India seemed ready to go to war with each other. I thought this nonsense about seizing Pakistan's atomic warhead was simply a figment of the imagination of a Neo-Con named Bush, but now I see the same threat made by an Elitist of the highest degree, Seymour Hersh.
"In his article, Hersh alleged that the US has a covert team ready to fly into Pakistan at a moment's notice and defend nuclear installations from attack."
Hersh would not be making this allegation were it not approved covertly by the Obama Administration.
However, the most interesting part of this entire story is the technology which is gives capability to American commandoes landing at all the nuclear warhead sites and seizing control of the warheads.
Have you ever stopped to think that American Intelligence must be able to pinpoint the precise location of each nuclear warhead if the commandoes have any hope of seizing control from a hostile Pakistani commando unit?
At the very least, Intelligence must have the capability of knowing exactly where each atomic warhead is located, and since the Pakistani Army routinely changes the location of each warhead as part of its strategy of keeping them out of the hands of the Taliban, Western Intelligence must have the capability of tracking each warhead as it is moved to its new location.
Is this remotely possible? Yes, and we posted an article on this subject some time ago.
NEWS1938, entitled, "DEBUNKING THE PROPAGANDA LIE THAT TERRORISTS CAN HIT THE UNITED STATES WITH A NUCLEAR TERRORIST WEAPON!"
We encourage you to read this article in full, for then you will realize that American Intelligence can so accurately track the shipment of nuclear warheads in real time anywhere in the world through specially created satellites! Then, you will realize that American military and police forces can stop any terrorist use of a nuclear warhead against any American target.
If a "terrorist" nuclear attack does ever occur, you will know that the Illuminati planned such an attack!
Startling, shocking -- but true!
---
New Headline News Articles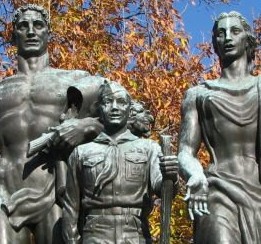 Boy Scouts Proven To Be Based On Freemasonry!!
"Boy Scouts Are Now Training Their Scouts To Be Good Global New World Order Citizens -- Antichrist is even depicted as a Boy Scout in Washington, D.C.!"
Shockingly, an Eagle Boy Scout is depicted in a major sculpture on 15th Street in Washington, D.C., as the Divine Child (Perfected Man, Masonic Christ) with his Divine Father and Divine Mother behind him!
Boy Scouting is proven to be Masonic from its origin!
We show this sculpture with a full explanation, in "Riddles In Stone" DVD.
"Jennifer's Body" Movie Resurrecting The Satanic Demon/Vampire Lilith - Antichrist Conditioning of the Masses
Conditioning For Antichrist Continues In Western Entertainment! "Antichrist cannot arise until and unless a significant proportion of the people are pre-conditioned to accept him" (New Age Author)
This movie conditions people to accept values of Demonism!
Lilith Is Satan's lover. At the right moment in history, Lilith is believed to give birth to Antichrist!
This movie is simply a "Sign of the Times" event, pointing to the coming appearance of Antichrist.

The ONE Prophecy Which Guarantees That America Will Not Suffer Total Economic Collapse Until God Mightily Judges Her With Fire
You never need to fear economic ruin rumors again. You shall know the truth and the truth shall set you free! Prophecy is very clear - America will not be economically devastated until she is destroyed by God's fire -- and the Illuminati Plan parallels this prophecy.
---
NEW Discovery Book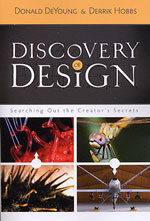 "Discovery of Design"
God's Natural Blueprint Behind So Many of Our Modern Inventions
Regularly $12.99, On Sale $9.99
Did you know that every-day items like batteries, human organ repair, micro lenses, automotive engineering, paint, and even credit card security, all have links to God's natural designs?
Other examples are: 1) solar panels in space unfurled using technology, gleaned from beech tree leaves; 2) Optic research rooted in the photonic properties of opal gemstones; 3) Current and future research from the fields of stealth technology, communications, cosmetics, nanotechnology, surveillance, and more!
Take a fantastic journey into the intersection of science and God's blueprints for life - discovering answers to some of the most intricate challenges we face. Experience this powerful apologetics message in a multi-purpose resource as a personal enrichment tool or as an educational supplement.
You will find this book to be one of the most exciting and useful you have ever read!! A great homeschooling resource!
Look Inside For A FREE Chapter!
---
More Headline News Articles

President Obama - Future Pharaoh
Preacher Tells Obama: "I know Messiah, he is a friend of mine. And Mr. Obama, you are no Messiah"!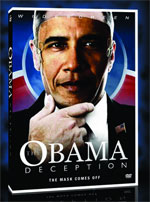 DVD
"Are YOU Prepared To Go To Prison?"
President Obama promised a convention of Lesbians, Gays, Bi-Sexuals, and Transgenders that he WILL get the 'Hate Crimes' bill passed into law. The President has just issued a Declaration of War against the Church and the Bible upon which it is founded!
http://www.cuttingedge.org/news/n2387.cfm
"Too many Christians are enthusiastically celebrating pagan holidays, thinking they are Christian. Once you understand how very pagan America and the rest of the Western world has become, you can see how God's judgment cannot be far behind.
"... all who hate me love and court death." (Proverbs 8:36b)
You will never look at America's holidays the same way again!
"She has become a resort and dwelling place for demons, a dungeon haunted by every loathsome spirit, an abode for every filthy and detestable bird ... I then heard another voice from heaven saying, Come out from her, my people, so that you may not share in her sins, neither participate in her plagues." [Rev 18:2, 4]
http://www.cuttingedge.org/news/n2386.cfm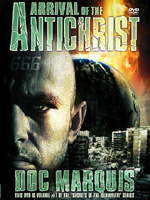 DVD
"Arab Strategists Are Using The West's Preoccupation With Iran's Nuclear Program As A Tool By Which They Can Force Israel To Give Up Her Nuclear Arms!"
Don't be surprised if Israel agrees to scrap her nuclear weapons. They are, after all, totally obsolete! http://www.cuttingedge.org/news/n2385.cfm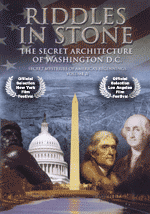 DVD
"Freemasonry Stands Condemned For The Supreme Court Decision in 1962 Throwing God and Prayer Out of Public Schools"
The truth behind this ungodly High Court decision is now being made public for all the world to see. This ugly, sinful fruit of Freemasonry is now made public so you can see the truth of Masonry for yourself.
http://www.cuttingedge.org/news/n2384.cfm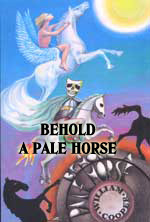 Behold A Pale Horse
"Wall Street Is Now Packaging and Selling "Death Plans"!
Investors will not make money unless a great number of people die suddenly -- and soon!
Wall Street Seems To Be Getting Ready For Antichrist!
"They must eventually resort to war to balance the account, because war ultimately is merely the act of destroying the creditor and the politicians are the publicly hired hit men..." (William Cooper, "Behold A Pale Horse", p. 49)
"Genetic Genocide: Annihilating Entire Races of People - The Prophetic Future of the World!"
Subtitle: "... scientists in their laboratories trying to devise certain types of pathogens that would be ethnic-specific so that they could just eliminate certain ethnic groups and races" (Defense Secretary William Cohen, addressing the Conference on Terrorism, "Terrorism, Weapons of Mass Destruction, and U.S. Strategy
Sam Nunn Policy Forum", on 4/28/1997)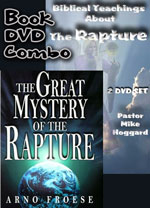 WILL YOU BE RIGHT WITH GOD, OR LEFT
"Behold, I shew you a mystery" 1 Corinthians 15:51a (KJV)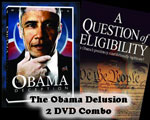 President Obama: The Most Frightening President Ever!
We show a newspaper cartoon of 1934 which proves that Obama is implementing the same type of radical Marxist program which President Roosevelt rammed down America's throat.
Purchase a 1-Year Subscription, you may select 1 FREE gift
Purchase a 2-Year Subscription, you may select 2FREE gifts
Purchase a 3-Year Subscription, you may select 3 FREE gifts
Purchase a 4-Year Subscription, you may select all 4 FREE gifts
We have changed our FREE gifts available to you when you subscribe to Headline News, adding two Pastor Hoggard DVD's to the Seminar Tapes and the Radio Collection CDROM.
--------Concluding Inspiration ----------"If we live in the Spirit, let us also walk in the Spirit." Galatians 5:25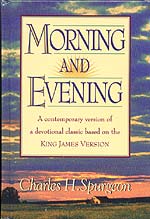 The two most important things in our holy religion are the life of faith and the walk of faith. He who shall rightly understand these is not far from being a master in experimental theology, for they are vital points to a Christian. You will never find true faith unattended by true godliness; on the other hand, you will never discover a truly holy life which has not for its root a living faith upon the righteousness of Christ. Woe unto those who seek after the one without the other! There are some who cultivate faith and forget holiness; these may be very high in orthodoxy, but they shall be very deep in condemnation, for they hold the truth in unrighteousness; and there are others who have strained after holiness of life, but have denied the faith, like the Pharisees of old, of whom the Master said, they were "whitewashed sepulchres." We must have faith, for this is the foundation; we must have holiness of life, for this is the superstructure. Of what service is the mere foundation of a building to a man in the day of tempest? Can he hide himself therein? He wants a house to cover him, as well as a foundation for that house. Even so we need the superstructure of spiritual life if we would have comfort in the day of doubt. But seek not a holy life without faith, for that would be to erect a house which can afford no permanent shelter, because it has no foundation on a rock. Let faith and life be put together, and, like the two abutments of an arch, they will make our piety enduring. Like light and heat streaming from the same sun, they are alike full of blessing. Like the two pillars of the temple, they are for glory and for beauty. They are two streams from the fountain of grace; two lamps lit with holy fire; two olive trees watered by heavenly care. O Lord, give us this day life within, and it will reveal itself without to Thy glory.
(C.H. Spurgeon, "Morning and Evening Devotions"; Emphasis Added)
---

"President Bush:
Evil vs Good Fruits"
Directory of all news articles
Free Radio Transcripts

Free Newsletter Archives

Freemasonry

What Saith Rome

Teachings from the Catechism

Bookstore

Meet the Staff

Weather Control

School Shootings

Understanding Clinton


May Jesus Richly Bless You,
David Bay, Director
866-909-2850 Toll Free Customer Service - Order Line
803-356-2850 Customer Service - Order Line - For Out of Country Customers
803-356-2860 Fax
New DVD!
"Why 66? How Did The Bible Come To Be Divided Into 66 Books"
Fighting Apostasy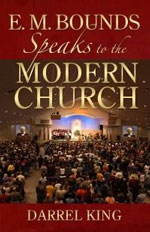 A Message From Beyond The Grave
---
Hot New DVD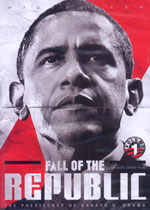 "Fall of the Republic"
Introductory Sale - Regularly $19.95, Sale $16.95
Click Here to see the full write-up of this incredible DVD!
---
New DVD Bible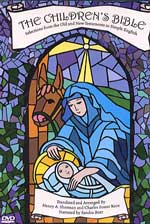 "The Children's Bible On DVD"
Synchronized onscreen graphics and text showing every word of each story
Widescreen (16:9) and Full Frame (4:3) display
Interactive menus that allow direct access to all 216 stories
---
"Adam's Synchronized Chronology of Ancient, Modern, and Biblical History"
In Old-Fashioned Map Binder - Panels Unfold To 25ft Wall Map -- PLUS -- Panels Unfold To 25ft Wall Map w TWO FREE Booklets
Regularly $44.98, Now On Sale For Only $24.98
You Save $20.00!
---
New DVD
"GOD'S Forbidden Practices"
---
New DVD's
Emerging Church Series
by Roger Oakland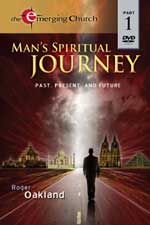 "Part 1: Mans Spiritual Journey Past, Present, Future"
Documents Satan's three-legged stool plan, which was introduced at the Tower of Babel and which has been re-introduced today.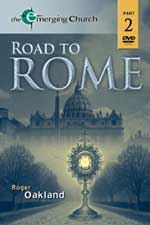 Part 2: "Road To Rome"
Proves that many worshippers are being drawn into the Roman Catholic Church's New Evangelization Program without even being aware of the spiritual gravity of what they are doing!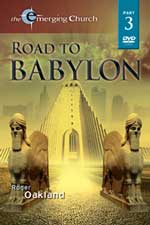 Part 3: Road To Babylon
Moving toward a false One World Religious System and an equally false Utopian Kingdom of God which is supposed to be established by humans on this earth. Also documents present-day Contemplative Prayer Movement which the Emerging Church is heavily promoting and implementing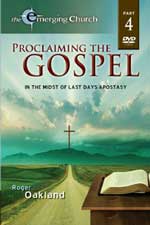 Part 4: "Proclaiming The Gospel In Midst of The Last Days"
Urging believers to boldly stand for the truth and to be witnesses for Jesus Christ
---
"DEMONS, DNA, & DAUGHTERS OF MEN"
DVD 3-Part Series
Hoggard Reveals How DNA Used By Satan Today
Foretold In Scripture
Part 1 of 3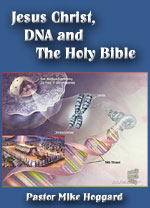 "Science is catching up with the Bible!"
Part 2 of 3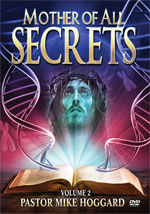 "Mother of All Secrets: Most Deadly Secret Concealed by Mankind Now Revealed In the Holy Bible"
Part 3 of 3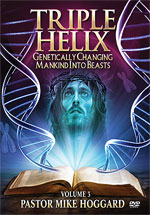 "Triple Helix: Genetically Changing Mankind Into Beasts"
All On Sale!!
Regularly 29.99
Sale $14.99
---
How Close Is The Rapture?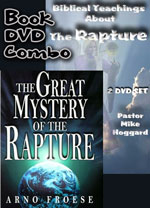 Buy The 2-DVD, 'Biblical Teachings
---
Pastor Hoggard DVD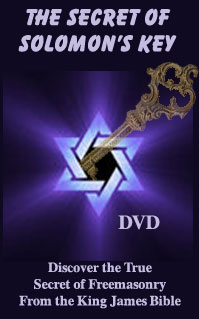 "Masonry's True Secrets From the KJV!"
Hoggard is a staunch KJV-only Pastor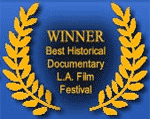 "Secret Mysteries of America's Beginnings" DVD's
Each 3 Hours Long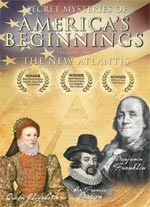 "The New Atlantis"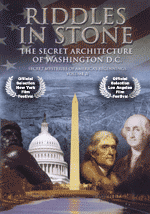 "Riddles in Stone - Secret Architecture of Washington, D.C."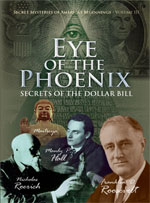 "The Eye of the Phoenix: Secrets of the One Dollar Bill"
Buy All Three & Save!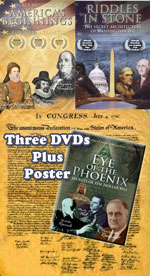 Buy Videos 1, 2 and 3, PLUS Declaration of Independence Poster - Save $35 - Nearly 9 Hours of Video
---
More Spiritual Warfare
Satan Has Invaded The Church And Government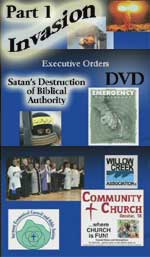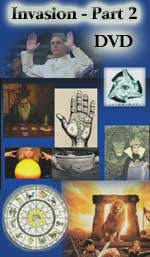 ---