WEEKLY UPDATES FROM Cutting Edge Ministries, www.cuttingedge.org
11/12/2005      Over 1,400 Articles Posted! Nearly 150,000 People Downloading A Salvation Page Per Year!
---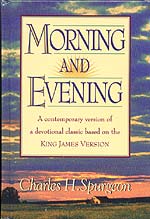 ---------- Inspiration For the Week-------"It is a faithful saying." 2 Timothy 2:11
Paul has four of these "faithful sayings."
The first occurs in 1 Timothy 1:15, "This is a faithful saying, and worthy of all acceptation, that Christ Jesus came into the world to save sinners."
The next is in 1 Timothy 4:6, "Godliness is profitable unto all things, having the promise of the life that now is, and of that which is to come. This is a faithful saying, and worthy of all acceptation."
The third is in 2 Timothy 2:12, "It is a faithful saying--If we suffer with Him we shall also reign with Him"; and the fourth is in Titus 3:3, "This is a faithful saying, that they which have believed in God might be careful to maintain good works."
We may trace a connection between these faithful sayings. The first one lays the foundation of our eternal salvation in the free grace of God, as shown to us in the mission of the great Redeemer. The next affirms the double blessedness which we obtain through this salvation--the blessings of the upper and nether springs--of time and of eternity. The third shows one of the duties to which the chosen people are called; we are ordained to suffer for Christ with the promise that "if we suffer, we shall also reign with Him." The last sets forth the active form of Christian service, bidding us diligently to maintain good works.
Thus we have the root of salvation in free grace; next, the privileges of that salvation in the life which now is, and in that which is to come; and we have also the two great branches of suffering with Christ and serving with Christ, loaded with the fruits of the Spirit. Treasure up these faithful sayings. Let them be the guides of our life, our comfort, and our instruction. The apostle of the Gentiles proved them to be faithful, they are faithful still, not one word shall fall to the ground; they are worthy of all acceptation, let us accept them now, and prove their faithfulness. Let these four faithful sayings be written on the four corners of My house. (C.H. Spurgeon, "Morning and Evening Devotions"

)
---------- Resource Update ---------- New Freemasonry Resource -- Words of Dire Warning From Beyond the Grave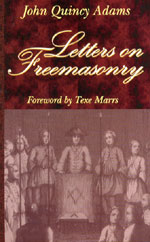 * "Letters On Freemasonry: Warning in 1833", by President John Quincy Adams
"Masonry ought forever to be abolished. It is wrong - essentially wrong - a seed of evil, which can never produce any good." (John Quincy Adams, 6th President of the United States)
President Adams was a determined opponent of the Secret Society known as Freemasonry. Debate has long waged hot and heavy as to the true character of Masonry, but for Founding Fathers like President Adams, there was no question: Masonry was evil, could only produce evil, and was a danger to the live and health of America.
Adams was convinced Freemasonry was Luciferian, noxious, detrimental and highly evil.
All people -- both Masons and concerned citizens -- will find President Adam's warnings relevant and pertinent to today, because Masonry continues its leadership of the New World Order, as it deftly maneuvers nations of the world to accept the coming Masonic Christ.
284 pages -- http://www.cuttingedge.org/detail.cfm?ID=1141
Another Warning Against Freemasonry From Beyond The Grave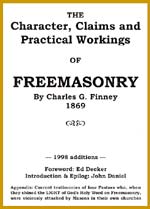 * "Evangelist Charles Finney Speaks Out On Freemasonry In 1869: Character, Claims and Practical Workings"
Did you know that noted Christian Evangelist Charles Finney was a Freemason and Lawyer before the Holy Spirit gloriously saved him? With his intimate knowledge of the rituals, degrees and oaths, Finney devastates all claims Freemasonry makes to being a Christian organization.
Finney compares these secret practices to the Light of God's Word. His deep analysis of Freemasonry is the most brilliant I have ever read. Finney uses his training as a pastor and Bible scholar to analyze Masonry from the inside out and in so doing, cuts Masonry to shreds; yet he does so in God's sweet Love
288 pages -- http://www.cuttingedge.org/detail.cfm?ID=790
Other Valuable Freemasonry Resources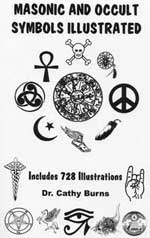 * "Masonic and Occult Symbols Illustrated" -- Cutting Edge considers this symbols book to be the most valuable single tool to understand Masonry
You shall know the truth the symbols teach! Dr. Burns proves that Freemasonry uses exactly the same symbols in their teachings that Satanists use! She uncovers the hidden meanings behind these symbols, and allows you to recognize that you come in contact with many of these symbols everyday of your life!
http://www.cuttingedge.org/detail.cfm?ID=9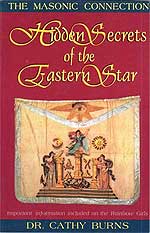 *"Hidden Secrets of the Eastern Star" -- 512 pages
Now you will realize why Eastern Star utilizes the most evil Satanic symbol of all -- Goats Head of Mendes Pentagram -- as the symbol for Eastern Star. This fact is surprising when you realize Eastern Star is the women's counterpart to Masonry. You will learn secret passwords, symbols, colors, flowers, gems, and a GODDESS connection. This book contains a chapter on Rainbow Girls.
http://www.cuttingedge.org/detail.cfm?ID=10
Children's Resources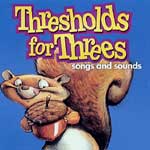 * "Thresholds Songs and Sounds" (CD) -- 99 Different Tracks
Songs and sounds for young children. Includes children's songs for singing as well as familiar classics to teach rhythm and listening skills. Selections include "ABC Song," "All Things Were Made by God," "Are You Sleeping?" "London Bridge," "Winter" from Handel's Largo,"The Elephant" from Carnival of the Animals, as well as the sounds of animals and the outdoors.
Ninety-nine tracks in all.
Accompaniments may be played alone for singing. -- http://www.cuttingedge.org/detail.cfm?ID=1142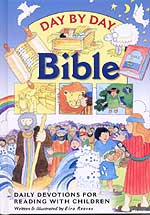 * "Day By Day Devotionals For Reading With Children" -- Ages 4-7
The Day by Day Bible can be a great tool to help your child get in the habit of spending time with God each day. Take a few minutes each day with your child and explore this daily devotional, filled with simple-to-read texts and lively, colorful illustrations.
The readings for each day include a story that unfolds to reveal God's purposes and plans.Get your child involved with "Talk Time," which offers straightforward questions to help your child relate the story to his or her daily experiences, and "Prayer Time," which offers simple prayers that you and your child can pray together.
Great for young families, Christian pre-school and early elementary school libraries, and church libraries!
http://www.cuttingedge.org/detail.cfm?ID=1027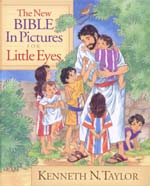 * "Bible In Pictures For Little Eyes" - Children 4-7

Even little children can understand great truths spoken in simple words. When these truths come to life through pictures, children receive an indelible impression that can last forever. This read-aloud Bible will give your children an unforgettable introduction to the Bible. This Bible has been a best-seller to families for 45 years, selling over 1.5 million copies in more than 70 languages. Completely new illustrations and simple sentence prayers to end each story make this Bible In Pictures For Little Eyes
Other Christian Bookstore Resources -- "For Times Like These"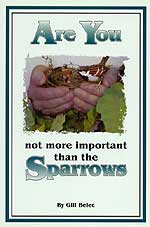 * "Are You Not More Important Than The Sparrows? True Life Stories: Tragedies Turned Into Miracles"
Regularly $12.99, On Sale $9.99, Save $3.00
We must come to that place where our personal worth, esteem, and significance is FIRST found in Jesus, our God and our Creator. Understanding that we are created in His image and likeness opens the door for our personal security and happiness, even in the face of unbelievable personal sorrow and tragedy.
What upholds us when we are seemingly forsaken by all others? Our very survival depends upon our determination to make Jesus our Rock during difficult times. We DO MATTER to Him, Who is not ashamed to identify Himself as our Brother.
Pastor Gill Belec has gone through trials and tribulations, the like of which would stagger the common Christian. Yet, Jesus delivered him and set him on firm and pleasant ground, after the trials had run their course. Cry with Pastor Belec, laugh with him, and catch his faith during most difficult times, realizing his faith can be yours, his Jesus is most definitely yours, and the Deliverance he experienced can also be yours.
http://www.cuttingedge.org/detail.cfm?ID=1138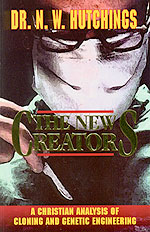 * "The NEW Creators: A Christian Analysis of Cloning and Genetic Engineering" -- by Dr. Noah Hutchings
Since 1955, science has had the knowledge of how to clone life forms. Suddenly, in March, 1997, the world's news media exploded with supposedly "new" and "startling" revelation about the successful cloning of a sheep named "Dolly".
In Genesis, we read that God created every living thing to multiply "after its own kind". In this inspiring book, Dr. Hutchings takes us through the scientific explanation of how God established the miracle of reproduction.
Dr. Hutchings answers the following key questions: 1) WHAT IS CLONING AND GENETIC ENGINEERING?; 2) ARE THERE HUMAN CLONES ALIVE TODAY?; 3) WILL THEY BE ABLE TO REPRODUCE?; 4) WILL THEY HAVE SOULS?
http://www.cuttingedge.org/detail.cfm?ID=1140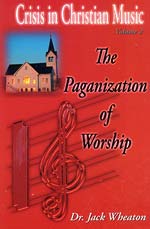 * "The Paganization of Music In Christian Worship" -- Book
Secular, pagan, and occult musical styles have crept into the Christian Church, all dressed up with new Christian lyrics. Old, traditional hymns -- tried, true, and full of Biblical doctrine -- have been thrown on the scrap heap of Christian Church history.
This trend has become even stronger with the recent influx of Purpose Driven churches in America. Naively, pastors, music directors, and younger members of congregations have unknowingly embraced musical styles that can have spiritually negative effects on their listeners -- effects which can become devastating.
Dr. Jack Wheaton, composer and instrumentalist, masterfully covers this horrific deterioration in music in today's Christian Church, giving recommendations as to how to fix the problem -- before it is too late!
http://www.cuttingedge.org/detail.cfm?ID=1139
---------- This Weeks Hot News ----------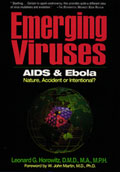 I. As worldwide propaganda continued to ratchet upward concerning the Avian Bird Flu, the CDC makes a startling announcement.
NEWS BRIEF: " CDC May Send 1918 Flu To Various US Labs", by Mike Stobbe, Associated Press Writer, 11-10-5
"ATLANTA - Federal scientists say they will consider requests to ship the recently recreated 1918 killer flu virus to select U.S. research labs. There are 300 non-government research labs registered to work with deadly germs like the Spanish flu, which killed millions of people worldwide. The Centers for Disease Control and Prevention will consider requests for samples from those labs "on a case-by-case basis," CDC spokesman Von Roebuck said Wednesday. Dangerous biological agents are routinely shipped through commercial carriers like FedEx or DHL, following government packaging, safety and security guidelines."
What was the reaction by one knowledgeable doctor to this news that the most dangerous flu virus the world has ever seen might be shipped through FedEx or DHL? Writing to Rense.com, Dr. Patricia Doyle lamented:
"This is extremely bad news. If this thing gets out, and, as I believe merges with H5N1 we WILL have the pandemic that the Bush cabal seems to be 'expecting.'
How easy it will be for someone to release a chimera now and say it was an accident, or simply H5 recombining. I think that this is why all those brilliant scientists were killed off."
Dr. Doyle has said two things which deserve to be highlighted:
1) She called this re-created Spanish Flu Virus a "chimera" -- My Tormont Webster's Encyclopedic Dictionary gives this definition: "An animal or plant product produced by genetic engineering, in which DNA from two distinct parent species is artificially combined to produce an individual with a double chromosome complement."
Have you noticed how many weird, never-before-seen viruses have been unleashed upon the planet since genetic scientists announced that they had broken the genetic code? Successive discoveries were announced throughout the decade of the 1960's, and during the 1970's, DNA sequencing techniques were developed. I remember well following these discoveries with a feeling of dread, for I knew the Biblical teaching that the heart of man is inherently evil. Even though I did not understand the Illuminati and did not yet even know of their conspiracy to produce Antichrist, I knew that only evil could come out of any human scientist breaking God's genetic code. The Bible told me so!
Now, fully forty years later, my worst fears are realized. Mankind is now facing the type of deadly, incurable diseases of which the Bible foretells which will be part of God's Tribulation-era judgments.
We have posted a new article on the subject of Avian Bird Flu and encourage you to read it carefully, for we reveal that this Bird Flu is nothing more than SARS Virus renamed. NEWS2088 -- "Death By Plague".
Notice the key prophecies which foretell this type of deadly, incurable plagues at the End of the Age.

2) Dr. Doyle postulated that, perhaps, all those brilliant scientists had been murdered, so they could not use their unique expertise at a time of world pandemic. Do you remember the spate of mysterious deaths and murders of especially brilliant, cutting-edge scientists throughout the world, beginning shortly after the 9/11 attacks? We covered this story in NEWS1592 , but please allow us to reprint a portion of that report here.
Israeli author, Barry Chamish, started matters off by declaring that top Israeli scientists were being murdered, in a secret war!
NEWS BRIEF: "Israeli biological and nuclear scientists being knocked off in covert war", email by Barry Chamish, 12/5/2001.
"Israeli biological and nuclear scientists are being knocked off one by one and this covert war is going unnoticed. A plane carrying scientists to Russia's biological warfare center at Novosibirsk was blown up over the Black Sea and no one questions that the Ukrainian missile that supposedly did the job was a hundred miles out of range. Then a Swissair Corsair crashes killing the head of Ichilov Hospital's Hematology department, as well as directors of the Hebrew University School Of Medicine and the Tel Aviv Public Health Department and not a word of suspicion is raised. After that, one of the country's most prominent nuclear scientist, Baruch Zinger,is assassinated and still, no one is putting the pieces together. Your front line against nuclear and biological attacks is being picked off in a covert murder campaign and your government is taking no security precautions to stop the intellectual slaughter ..."
"Intellectual Slaughter" is a tough couple of words, but they do describe what was occurring in those heady days after 9/11. But, then, key scientists and researchers began to drop dead all over the world. Let us quickly review them; more details are provided in NEWS1592.
* Dr. Don C. Wiley, 57 -- Harvard biologist, world's leading researcher into Ebola, HIV and influenza. (November 16, 2001)
* Dr. Schwartz - Well-known biophysicist who was one of the leading researchers on DNA sequencing analysis (December 12, 2001)
* Set Van Nguyen, 44 -- Australia had just lost a microbiologist specializing in animal diseases -- but, his real expertise specialist was biological weapons.(December 12 2001)
* Dr. Benito Que - cell biologist working on infectious diseases like HIV (December 13, 2001)
* Dr. Vladimir Pasechnik -- the foremost Soviet Biopreparat scientist who was responsible for aerosolizing plague and was the successful developer of binary weapons known as the 'Novichok group' of weapons (November 23, 2001)
Since this rash of "mysterious deaths" in November - December, 2001, other leading scientists and/or researchers in various fields have also turned up missing. Dr. Doyle gave her theory as to why these men had been murdered, and in light of Avian Bird Flu and other exotic diseases, her original concept seems more valid than ever before.
Dr. Patricia Doyle thinks each of these scientists shared a common knowledge about a brand new biological warfare weapon just now being developed. "Over the past few weeks several world-acclaimed researchers, geniuses by many accounts, specializing in infectious diseases, as well as DNA sequencing have been found dead or have gone missing. I believe these scientists were unaware of their participation in the developing of a genetic bioweapon that will wipe out as much as one third of the population on planet earth." [Rense.com, 12/13/2001, http://www.rense.com/general18/returb.htm )
At a time when our newspapers are full of dire warnings of possible imminent terrorist attacks using biological and/or chemical weapons, we would need the best minds possible standing ready to direct a response that would save lives. If you have ever watched a movie in which the plot is infectious disease, you will notice that authorities immediately contact the most influential and cutting-edge medical scientists. These top scientists usually become the star of the movie.
These are the types of scientists who were murdered. Can you see the deadly, infectious, and incurable diseases of which the Bible speaks forming on the prophetic horizon? If the CDC does send vials of the deadly Spanish Flu of 1918, the scenario can develop whereby it can be claimed that some the vials were broken open during shipment and is starting to spread throughout the population. Wouldn't this make an ideal scenario by which authorities can point to as to how the disease broke into the general public?
One other matter is worthy of mentioning: If this disease is part of the Seal #4 prophecy of Revelation 6, 1.5 billion people must die. Even if the UN estimates of 150 million deaths to Avian Bird Flu are correct, that number falls far short of the required number of deaths in this judgment. Many people will remain healthy, even during the most horrific plagues; their bodies will be resistant to the disease or they will simply be fortunate. How do these people get killed?
They are scared enough to step forward to take the offered vaccination, which will contain lethal ingredients. When the time comes for this disease to sweep through the world, do not be foolish enough to take the vaccination. The Plan calls for "Death by Vaccination"; more people will likely die from the vaccination than from the disease itself! Just as the Illuminati spread the initial AIDS virus through deliberately tainted UN vaccinations to specific African regions, so will death be spread from Avian Bird Flu vaccinations.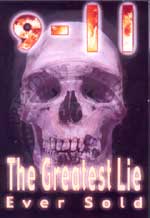 II. Has Jordan just suffered its own "9/11" attack? A most powerful suicide bomb attack occurred nearly simultaneously against three Western luxury hotels in Amman, Jordan, on November 9. Since Middle Eastern countries follow the British model of reporting dates with the day first, followed by the month, this attack would be shown as "9/11".
NEWS BREIF: "Al Qaeda in Iraq claimed the triple suicide blasts that ripped through three Amman hotels Wednesday, Nov. 9", DEBKAfile Intelligence, November 9, 2005
"Jordan has closed its borders, government offices and schools in a high security alert after the serial strikes against Western chain hotels bearing the hallmarks of al Qaeda's Abu Musab al Zarqawi, himself a Jordanian Palestinian. The Radisson, Grand Hyatt and Days Inn were attacked minutes apart, the first suicide bombings al Qaeda brought off in Amman."
Almost immediately after the blasts, people throughout the world were calling these triple attacks on Western hotels, "Jordan's 9/11". This designation was prompted by the realization that, in the Middle East, people use the British method of designating dates by placing the day first, and then the month. Thus, this November 9 attack would be listed in the Middle East -- including Jordan -- as "9/11".
We shall have to wait to see how this plays out, but it is certainly possible that Jordan and the Middle East might now go through the same "anti-terrorist" campaign as America, Great Britain and Australia have gone through -- legislation designed to make criminals out of their own political dissidents!
Very quickly, "Al-Qaeda" and the infamous " al Zarqawi" claimed responsibility for these deadly nearly-simultaneous attacks on the very bastions of Western influence in the Middle East. However, remember that Abu Musab al Zarqawi was "outed" several months ago by an Egyptian newspaper as an American agent, and quite possibly, an American invention.
NEWS BRIEF: "A Leading Egyptian Government Daily Al-Akhbar Charges: 'Al-Zarqawi is an American Agent' ", MEMRI Research Institute, June 27, 2005
"In a June 15, 2005 editorial titled 'All the Evidence Proves that Al-Zarqawi is an American Agent', a leading Egyptian government daily Al-Akhbar's states that Al-Zarqawi is working for the U.S. and is massacring Iraqis in an effort to extend the occupation in Iraq ... All Evidence Proves that Al-Zarqawi Works for America".
In the past year, so many atrocities and suicide terrorist attacks have been blamed on Abu Musab al Zarqawi, to the point where most people accept these stories without question. Yet, if al Zarqawi is truly an American agent, then we have the picture that a false terrorist leader has been created by American propaganda to be the "straw man" who could be blamed for all apparent terrorist acts in the whole Middle Eastern region. Since al-Zarqawi has been created, the mythical "al-Qaeda" is now purported to be in Iraq, Saudi Arabia, Jordan, Egypt, the Sinai, and in the Gaza Strip -- as well as in Europe, Great Britain and the United States.
When Bill Cooper (Behold A Pale Horse) stated that the Illuminati began planning in 1917 to create a global threat so they could justify the creation of a global government, they could not have planned for "al-Qaeda" or for "al-Zarqawi" any better. Now, any terrorist-type event can be blamed on these entities, and which civilian living in the West would even think to question their intelligence services?
In past newsletters, we have warned that many of the "insurgent attacks" in Iraq may very well have been carried out by American agents -- either American, British, or Iraqi -- and blamed on the insurgency. When two undercover British special forces soldiers were caught in Basra red-handed shooting civilians while they were dressed as insurgents, this entire bloody "counter-terrorist" operation was uncovered. Today, Basra is seething with anti-British emotion which may yet rip the lid off this entire city. (Read Cutting Edge Newsletter, 9/24/2005, Paragraph VII for full details)
Were Jordanian Blasts A Government "Black Ops" Operation?
If these terrorist attacks do constitute "Jordan's 9/11", does this mean that the attacks were carried out by agents of some government? In this regard, the following story in the liberal newspaper, Ha'aretz Daily, caught my eye. What further fueled my suspicions was the fact that, within hours of posting this original article, a completely new article was posted, using the same URL address. Let us review now the original Ha'aretz News article.
NEWS BRIEF: "Israelis evacuated from Amman hotel hours before bombings", By Yoav Stern, Haaretz Correspondent , Ha'aretz News, 10/11/2005 (November 11, 2005)
"A number of Israelis staying on Wednesday at the Radisson hotel were evacuated before the bombing by Jordanian security forces, apparently due to a specific security alert. They were escorted back to Israel by security personnel."
A similar story was reported in the immediate aftermath of the original 9/11 attacks; stories appeared which stated that all Jewish people who worked at the Twin Towers were notified the day before not to go to work on 9/11. Of course, the Israeli government heatedly dismissed such stories as anti-semitic propaganda, but this particular story was published by a leading Israeli news publication!
What arrested my attention the next day was that this original article had been totally changed, to where the headline read, "There is no truth to the report of Israeli evacuations before Amman bombs". I have learned over the years of raising children that, when one of them suddenly begins to deny something of which they had not been charged, it is time for me to pay attention, because denial under such circumstances usually means guilt. In this instance, Ha'zaretz is suddenly denying their own report, and doing so in such a way as to remove the evidence of the original article ever being written -- since they posted the denial with the same URL address as the original article.
Therefore, the question of the hour is: were these suicide bombs the work of either Israeli or American special agents? In this regard, consider the very big Palestinian "fish" caught and killed in these blasts.
NEWS BRIEF: "Palestinian spy chief killed in blast", The Australian News, November 10, 2005
" THE head of the Palestinian intelligence services, Bashir Nafeh, was among those killed in a blast that shook a hotel in the Jordanian capital, a top Palestinian diplomat said. 'Bashir Nafeh was killed in the attack on the Grand Hyatt hotel', charge d'affaires Atallah Khairy said."
Did Israel reach out beyond her borders to kill one of their key enemies?
If American agents carried out this bombing, their goal of creating a global terrorist group called 'al-Qaeda' would be greatly enhanced. Already, we have seen a report that Israel could be hit with an 'al-Qaeda' attack. As we speak, this mythical terrorist group is reportedly spreading it nasty tentacles all around the globe -- just as the Illuminati foresaw in 1917.
At this point, I feel it necessary to reiterate that, by criticising the current Illuminati government of Israel, I am in no way anti-Semitic. This current government is not one which believes in the Old Testament, nor in Jesus Christ, but the government which will one day "confirm the covenant" with Antichrist (Daniel 9:27). The fact that the current Israeli flag is a bold hexagram -- the most evil symbol in all Witchcraft -- should tell you which spirit is in control.
One day, Zechariah 13:8-9 shall be fullfilled, at which time God will allow Antichrist to kill 66% of the Jewish population while He preserves the remnant for Himself and His Son, Jesus. The current Illuminist government will be annihilated by Antichrist at that point. This is the government -- the Israel -- we are criticising here.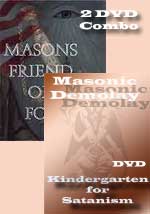 III. As President Bush's popularity plummets in direct proportion to his growing scandals, a recent poll shocks even seasoned observers.
NEWS BRIEF: "53% of Americans Support Impeachment of President Bush if he lied to the public about going to war against Iraq", 2005-11-04
"New Poll Shows Majority of Americans Support Impeachment ... By a margin of 53% to 42%, Americans want Congress to impeach President Bush if he lied about the war in Iraq, according to a new poll commissioned by AfterDowningStreet.org, a grassroots coalition that supports a Congressional investigation of President Bush's decision to invade Iraq in 2003. The poll was conducted by Zogby International, the highly-regarded non-partisan polling company. The poll interviewed 1,200 U.S. adults from October 29 through November 2.
The poll found that 53% agreed with the statement:
"If President Bush did not tell the truth about his reasons for going to war with Iraq, Congress should consider holding him accountable through impeachment."
" 'These results are stunning', said AfterDowningStreet.org co-founder Bob Fertik. 'A clear majority of Americans now supports President Bush's impeachment if he lied about the war. This should send shock waves through the White House - and a wake-up call to Democrats and Republicans in Congress, who have sole power under the Constitution to impeach President Bush ... The new Zogby poll shows a dramatic transformation in support for Bush's impeachment since late June ... If impeachment support continues to grow by 3% each month, it will reach 60% in January, 65% in March, and 70% in April."
In mid-2005, Cutting Edge posted an article entitled, "Impeachment of President Bush". We noted that many stories had broken since February, 2004, which indicated that the Illuminati was deliberately breaking stories which would so discredit President Bush that he might logically be impeached. What lead us to this conclusion was that, suddenly, Illuminist leaders totally sold out to the global plan of the Illuminati were suddenly criticizing President Bush in public. Now, why would one Illuminist leader criticize another? Because they are acting out a preconceived plan. In fact, whenever you see one Illuminist publicly attacking another, you may safely assume that you are witnessing a carefully created plan.
We then recounted the key stories in which Illuminist officials were suddenly in the news, severely castigating the equally Illuminist President Bush. One of those former officials suddenly criticizing the President was former chief economist for the Department of Labor during President George W. Bush's first term, Morgan Reynolds, who suddenly began saying that the official story line as to how the attacks of 9/11 were carried out were "bogus"!
In defense of the "Downing Street Memo", we listed several Cutting Edge articles written from 2002 to 2004 which demonstrated the same facts reported by the Downing Street Memo. The facts of this memo should not have come as a surprise to any discerning, informed citizen! This huge lie as to why Coalition Forces had to invade Iraq has to be the biggest public lie since Adolf Hitler openly planned to slaughter the Jews, carrying out his plan so publicly that, later, Hitler was to state, "Perhaps the best place to conceal something is right out in the open" (English Translation of 'Mein Kampf').
If a majority of Americans want President Bush impeached if he lied about Iraq in order to justify the invasion, the evidence is not only there, it is overwhelming.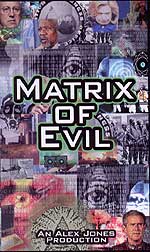 IV. Just days after President Bush stated on TV that his administration does not torture prisoners, news from Vice President Cheney and Defense Secretary of Defense Rumsfeld had to have embarrassed the President.
We also take a short trip down "Memory Lane" beginning with November, 2001, to set this record straight: The Bush Administration has been torturing prisoners for a very long time.
NEWS BRIEF: "Cheney Seeks CIA Exemption to Torture Ban", The Guardian (London), By DAVID ESPO and LIZ SIDOTI, Associated Press Writers, November 5, 2005
"WASHINGTON (AP) - Vice President Dick Cheney made an unusual personal appeal to Republican senators this week to allow CIA exemptions to a proposed ban on the torture of terror suspects in U.S. custody, according to participants in a closed-door session. Cheney told his audience the United States doesn't engage in torture, these participants added, even though he said the administration needed an exemption from any legislation banning ``cruel, inhuman or degrading'' treatment in case the president decided one was necessary to prevent a terrorist attack ... Arizona Sen. John McCain dissented. McCain, who was tortured while held as a prisoner during the Vietnam War, is the chief Senate sponsor of an anti-torture provision that has twice cleared the Senate and triggered veto threats from the White House."
"The vice president made his appeal at a time Congress is struggling with the torture issue in light of the Abu Ghraib prison scandal and allegations of mistreatment of prisoners at Guantanamo Bay, Cuba .... Additionally, human rights organizations contend the United States turns detainees over to other countries that it knows will use torture to try and extract intelligence information. Cheney's appeal came two days before a former senior State Department official claimed in an interview with National Public Radio's ``Morning Edition'' that he had traced paperwork back to Cheney's office that he believes led to U.S. troops abusing prisoners in Iraq. 'It was clear to me there that there was a visible audit trail from the vice president's office through the secretary of defense down to the commanders in the field', Lawrence Wilkerson, a former colonel who was Secretary of State Colin Powell's chief of staff during President Bush's first term, said Thursday."
"Wilkerson said the view of Cheney's office was put in 'carefully couched' terms but that to a soldier in the field it meant sometimes using interrogation techniques that 'were not in accordance with the spirit of the Geneva Conventions and the law of war'. "
The Senate later denied the Vice President's request. Within hours of the Senate action, rebuffing Cheney's request for a CIA exemption for torture, President Bush made a startling announcement: "We do not torture"!
NEWS BRIEF: "Bush Declares: 'We Do Not Torture' ", By DEB RIECHMANN, Associated Press Writer, Yahoo News, November 7, 2005
"PANAMA CITY, Panama - President Bush on Monday defended U.S. interrogation practices and called the treatment of terrorism suspects lawful. 'We do not torture', Bush declared in response to reports of secret CIA prisons overseas. Bush supported an effort spearheaded by Vice President Dick Cheney to block or modify a proposed Senate-passed ban on torture ... 'There's an enemy that lurks and plots and plans and wants to hurt America again. And so, you bet we will aggressively pursue them. But we will do so under the law'."
When I read Bush's thin, transparent denial that his administration did not torture prisoners, I could only think of a former time in American history-- the Watergate Break-in Scandal-- when an obviously guilty President Nixon stood before the TV cameras and intoned, "I am not a crook".
Cutting Edge has been posting articles in Daily News Updates since early October, 2001 and I can tell you that stories of prisoner torturing at the hands of American interrogators appeared first on October 22, 2001, just weeks after the 9/11 attacks. Here are a sampling of just some of those torture articles. In some instances, the links to some of these old news stories have been broken, in which case we shall just list the headline; if the links still work, we hotlink the news headline. The first date given in this list, below, is the date on which we carried this story on our Daily News Updates.
* October 22, 2001 -- "FBI CONSIDERS TORTURE TO FORCE ARAB TERRORIST SUSPECTS TO TALK!", The Times, UK
* December 4, 2001 -- "TORTURE OF POLITICAL PRISONERS IS BACK: Torture: Rack by popular demand!", by Joel Miller, World Net Daily, 11/4/2001
* March 15, 2002 -- "US sends suspects to face torture", The Guardian (London), March 15, 2002
But, the matter of torture just continued to worsen, as a Cutting Edge Headline News article made it quite plain.
NEWS1885, January, 2004 -- "BUSH - ASHCROFT ARGUING TO 9TH CIRCUIT COURT THAT THEIR GOVERNMENT CAN TORTURE AND SUMMARILY EXECUTE PRISONERS WITHOUT THE COURTS HAVING ANY JURISDICTION WHATSOEVER!"
After silently and surreptitiously signing Patriot Act II into law [NEWS1878 for full details], President Bush sent in his Justice Department lawyers to argue to the Ninth Circuit Court of Appeals that the government can torture prisoners and even execute them summarily, without the Judicial System having any right to oversee or to regulate whatsoever! Obviously, the President intended that his government was going to continue torturing prisoners, just as they had been doing since late, 2001, but now he wanted the horrific practice legalized. Of course, the logical fear is that, after winning the ability to torture Islamic prisoners without charges, officials would begin arresting American citizens and torturing them -- after all, that is the ultimate plan.
Little did anyone know in January, 2004, that the story of the Abu Ghraib prison torture of Islamic prisoners in ways unique to their religious beliefs was going to be revealed on April 30, 2004. Since that time, hundreds of photos and testimonies of individuals have appeared. While American authorities have attempted to persuade people that this torture occurred because a handful of small fish got overly aggressive, other authorities -- like General Karpinski -- have testified that the trail of abuse leads through the Pentagon, right up to the White House door (Newsletter for September 18, 2004, Paragraph II; Newsletter for January 29, 2005, Paragraph VI).
Therefore, you can realize how very shallow, unappealing, and deceptive President Bush's denial sounded to all discerning people of the world.
An editorial carried by the Denver Post evidently felt the same way. Since the space of this newsletter is filling up rapidly, and since this Post editorial is long, we shall just give you the information and allow you to read it fully.
NEWS BRIEF: A case of tortured logic? Amazingly confident statement considering the context in which Bush's denial was made", By Reggie Rivers, The Denver Post, 11/11/2005
Two Arabic editorials were also written, giving the Islamic viewpoint to this whole sordid mess.
NEWS BRIEF: "Dozens of Abu Torture Gulags", The Tehran Times, November 5, 2005
NEWS BRIEF: "No one loves a torturer", BY FAREED ZAKARIA, Khaleej Times, 9 November 2005
The Public Relations situation deteriorated so badly, so quickly, The Pentagon issued a statement saying that no torture would be permitted ever again. But, the very next day, a newspaper noted that this new policy had a very big loophole,
NEWS BRIEF: "Loophole in US 'torture' policy", The Australian News, November 10, 2005
" US Defence Secretary Donald Rumsfeld can authorise exceptions to a new Defence Department policy on military interrogations that bars torture and calls for "humane" treatment of detainees ... The new directive lays out broad policy governing interrogations of detainees in Department of Defence custody, but leaves the definition of "humane" to a separate, yet to be released directive that is still being debated within the administration. A little noticed loophole in the directive, which was made public yesterday, gives the secretary of defence or his deputy authority to override the policy."
Just like that, the pretty words of the Pentagon's "new" anti-torture policy and of the smooth assurances falling from President Bush's lips are shown to be totally empty, completely devoid of real meaning. Talking out of both sides of your mouth is an absolute necessity for government officials, both military and civilian. I learned that hard lesson while stationed at the Pentagon-level intelligence facility in Okinawa from 1969-1972, working with a "Top Secret-Crypto" security clearance; now, 30 years later, nothing has changed.
An editorial from the German company, Spiegel, seems to sum matters up succinctly. We provide the link for you, urging to read the whole article carefully, seeing how very far down the moral collapse abyss this "christian' President has taken this once-great nation.
NEWS BRIEF: "Is America above the Geneva Conventions?", By Michael Ratner and Sara Miles, Spiegel Online, November 10, 2005
Key Line: "The debate over an anti-torture bill is a sad moment for a country that once stood for human rights."
When will Evangelical Christian pastors and pew-sitters wake up to realize their hero -- President George Bush -- is NOT the man he pretends to be? When will these Christians begin following Jesus' Words to judge people by the fruits of their lives and not by their worthless pretty words? The answer is probably, "Never", as God's spiritual stupor will continue to lay heavy on this land until His judgment falls.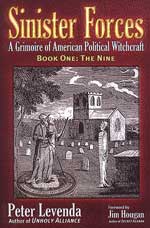 V. An Italian TV stationed is poised to air a documentary which allegedly proves that American forces used a forbidden WMD weapon, chemical agents, against Iraqi civilians when it devastated the city of Fallujah
NEWS BRIEF: "Italian Satellite TV to Broadcast Evidence of US Use of Chemical Weapons on Civilians", Daily Kos, November 7, 2005
"Italian media going full-bore on the Bush Administration. After its revelations on the subterfuge behind the Niger-gate forgeries, documentary evidence of the use by US troops of phosphorus and a new formulation of napalm [MK77] on the Sunni civilian population will be broadcast tomorrow on international satellite TV. Global coverage of the atrocity, folks."
"A news program on Italian satellite TV, RAI News 24, has substantiated the claim that the US military has been exploiting the dual use of white phosphorus. In its siege of Fallujah, the chemical was used on the civilian populace. The story is in today's Repubblica. The Bush Administration and the DoD are about to be shamed before the eyes of the world."
"Shocking revelation RAI News 24. Use of chemical weapons by the US military in Iraq. Veteran admits: Bodies melted away before us. White phosphorous used on the civilian populace: This is how the US 'took' Fallujah. New napalm formula also used ... ROME. In soldier slang they call it Willy Pete. The technical name is white phosphorus. In theory its purpose is to illumine enemy positions in the dark. In practice, it was used as a chemical weapon in the rebel stronghold of Fallujah. And it was used not only against enemy combatants and guerrillas, but against innocent civilians. The Americans are responsible for a massacre using unconventional weapons, the identical charge for which Saddam Hussein stands accused. An investigation by RAI News 24, the all-news Italian satellite television channel, has pulled the veil from one of the most carefully concealed mysteries from the front in the entire US military campaign in Iraq."
This, my friends, is a war crime! In fact, Weapons of Mass Destruction (WMD) is defined as either Chemical, Biological, or Nuclear Weapons. While President Bush was falsely accusing Saddam Hussein of possessing these types of weapons -- some of which his Administration claimed could be fitted on missiles and fired in 45 minutes -- the truth is that Coalition Forces were wielding Weapons of Mass Destruction upon Iraqi civilians (Chemical weapons and Depleted Uranium Munitions).
Almost exactly one year ago, Cutting Edge reported that American troops in Fallujah had used chemical white phosphorous against innocent Iraqi citizens. Listen to our report:
"Civilians? What civilians? Asia Times Online sources in Baghdad confirm the anger across the Sunni heartland - even among moderates - against the occupation and Allawi has reached incendiary proportions. His credibility - already low before the Fallujah massacre - is now completely gone. Allawi insists on the record that not a single civilian has died in Fallujah. Obviously nobody in his cabinet told him what Baghdad is talking about - the hundreds of rotting corpses in the streets, the thousands of civilians still trapped inside their homes, starving, many of them wounded, with no water and no medical aid. And nobody has told him of dozens of children now in Baghdad's Naaman hospital who lost their limbs, victims of US air strikes and artillery shells ... refugees tell horror stories - including confirmation, already reported by Asia Times Online, of the Americans using cluster bombs and spraying white phosphorus, a banned chemical weapon." (Cutting Edge Newsletter, November 20, 2004, Paragraph I)
The Independent, UK, corroborated this report in their own current story:
NEWS BRIEF: "US forces 'used chemical weapons' during assault on city of Fallujah", The Independent, UK, 11 November 2005
As domestic pressure is building on President Bush on a number of fronts, quite possibly leading to impeachment hearings, it is possible for an international body like the International Red Cross, to file War Crimes charges at the International War Crimes Tribunal, against President Bush and selected Administration officials. The only question in my mind is whether such charges will include the intentional use of Depleted Uranium Munitions, a devastating weapon which shall kill over 30 million civilians in Iraq and Afghanistan over the next 20 years, plus virtually every single American soldier who ever served in those countries. (Watch the full horror story unfold in "Beyond Treason DVD: The Battlefield Disaster Created by Depleted Uranium, Toxic Vaccinations, plus Chemical and Biological Agents With FREE CDROM Providing Written Documentation")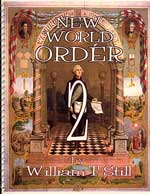 VI. As France struggled through two weeks of battling Islamic rioters, a larger and more relevant question is whether Europe is now about to go into a state of sustained war with Al-Qaeda.
NEWS BRIEF: "France's Ramadan Uprising - a Ticking Bomb for Europe", DEBKAfile Intelligence, November 7, 2005
"The violent riots spreading across France took several worrying directions Sunday night, Nov. 6, and Monday. The mostly Muslim gangs of youths began surging out of the immigrant suburbs to invade town centers; they fired their first gunshots at policemen; the number of torched cars peaked to 1,400; and disturbing new slogans were hurled, depicting Paris as "Baghdad-on-the Seine" and their campaign as the start of Europe's Ramadan Intifada ... the French government's helplessness in quelling the trouble is encouraging other European communities to follow suit - in Denmark, Belgium, Spain and Sweden, for starters ... Saturday, Nov. 5, as the disorders went into their second week, the French prosecutor-general Yves Bot said he had detected an organized hand and a strategy behind the riots. Witnesses reported vehicles without number-plates distributing petrol bombs. A fuel bomb factory was in fact discovered Sunday in Paris with 150 bottles and gallons of gasoline ready to distribute to the bands of arsonists."
"There are plenty of indications that the riots are not simply spontaneous outbursts of frustration by disadvantaged youths of North and black African descent, but centrally organized mayhem, an "intifada" activated by Muslim networking ... Because they refuse to recognize the rampage for what it is, they are withholding the forces required to restore order and so letting the danger get out of hand ... The Army will have to be brought in at some point, preferably sooner rather than later. For a start, marksmen need to be posted to pinpoint the ringleaders and the bottle-bomb wielders targeting cars, schools, shops, warehouses and public buildings.
"The controlling hand, far from being legitimate Muslim authority, is beginning to emerge as the very organization that has for several years been recruiting young fighters in French Muslim ghettos fight al Qaeda's wars against the West in Afghanistan, Bosnia, Iraq and other sectors."
This report brings us officially back to the mythical, Western-created terrorist group, Al-Qaeda. Before 9/11, the vast majority of the people worldwide did not even know what or who Al-Qaeda was. Within a few hours after the 9/11 attacks, the FBI and CIA identified "Al-Qaeda" as the organization behind the attacks, thus introducing Americans to this organization.
In the four years since 9/11, "Al-Qaeda" has been accused of terrorist attacks or threatened terrorist attacks all over the globe. Western propaganda is succeeding in turning "Al-Qaeda" into the planned global threat to all democracies all over the globe. Remember, when Antichrist arises, all governments whose leaders are still elected must fall, and be replaced by dictatorships.
Europe may just be seeing the beginning of the long-awaited concentrated Islamic terror campaign on her soil.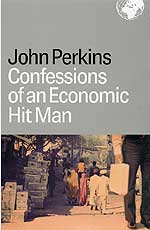 VII. The IRS may be finally ready to start dictating to churches which are "501-C3", tax deductible organizations.
NEWS BRIEF: "Liberal Church May Lose Funds Over Sermon", Breitbart News, November 7, 2005
" The Internal Revenue Service has warned a prominent liberal church that it could lose it's tax-exempt status because of an anti-war sermon a guest preacher gave on the eve of the 2004 presidential election, according to church officials. The Rev. George F. Regas did not urge parishioners at All Saints Episcopal Church to support either President Bush or John Kerry, but he was critical of the Iraq war and Bush's tax cuts.
" The IRS warned the church in June that its tax-exempt status was in jeopardy because such organizations are prohibited from intervening in political campaigns and elections. The church's rector, J. Edwin Bacon, told his congregation about the problem Sunday ... Bacon later said he chose Sunday to inform the congregation because Nobel Peace Prize winner Archbishop Desmond Tutu was in attendance and because he believes a decision from the IRS is imminent. He called the IRS threat "a direct assault on freedom of speech and freedom of religion."
" Some All Saints members said they feared the 3,500-member church was being singled out for its political views. All Saints has long been vocal about its positions. Its Web site mentions the upcoming special election in California and says three Republican-backed propositions would 'alter the very fabric of our lives as a democracy by limiting the right to representation and the right to express a political point of view'."
The time has apparently come which so many of us have warned for a very long time: the Federal Government is going to start telling "501C3" Tax-Exempt status churches what to say and when to say it. Officially, such Tax-Exempt churches are merely religious organs authorized by the State. At any time, the State can revoke that special status.
Are we at the time in our history into which Germany entered in the late 1930's, when Hitler began to control the churches, even to the point of having SS Guards seated in the congregation to monitor what the preacher was saying? Such a thing is possible in America, especially when you consider that President Bush is a member of Skull & Bones, the very same "Brotherhood of Death" society which trained Hitler in all the ways of the Occult.
The New World Order of Adolf Hitler is essentially identical to the New World Order of Bush-Clinton-Bush. Doubt it not!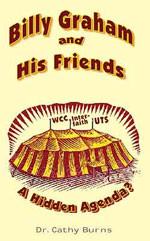 VIII. Pat Robertson served the Illuminati well this week with one single statement.
NEWS BRIEF: "Pat Robertson warns Pa. town of disaster", Seattle-pi.com, November 10, 2005
"VIRGINIA BEACH, Va. -- Religious broadcaster Pat Robertson warned residents of a rural Pennsylvania town Thursday that disaster may strike there because they 'voted God out of your city' by ousting school board members who favored teaching intelligent design. All eight Dover, Pa., school board members up for re-election were defeated Tuesday after trying to introduce 'intelligent design' - the belief that the universe is so complex that it must have been created by a higher power - as an alternative to the theory of evolution.
" '"I'd like to say to the good citizens of Dover: If there is a disaster in your area, don't turn to God. You just rejected him from your city', Robertson said on the Christian Broadcasting Network's '700 Club'."
I can't believe that a religious leader most consider to be Christian is threatening the town of Dover, Pennsylvania, with God's judgment because school board members who wanted to teach "Intelligent Design" were voted out of office. As we have vigorously stated, "Intelligent Design" is not Christian in the first place. Please take a few moments to familiarize yourself with this understanding (NEWS2061, entitled, "President Bush Deceiving Genuine Christians Again -- This Time, He Is Pushing For The Teaching of 'Intelligent Design Alongside Evolution In Public Schools".)
When President Bush publicly pushed for "Intelligent Design", most people equated this teaching with Creationism, i.e., the teaching that God created the universe and all life on the Earth, just as the Bible teaches. Therefore, most people do not understand that "Intelligent Design" is really a third teaching juxtaposed between Creationism and Evolution.
Now that a religious leader most people believe to be Christian has threatened God's judgment upon a rural Pennsylvania town because board members were ousted who wanted to teach "Intelligent Design", more people than ever before will equate "Intelligent Design" with Creationism. Pat Robertson has just embarrassed genuine Christianity once again.
When we report later this week on the two-part TV series, "Category 7: The End of the World", you will see that the writers of this series show TV-depicted Christianity in a very, very bad light. Christian leaders are shown to be cold, calculating, devious liars and people only interested in the Almighty Dollar, even as the "sky is falling" on the earth, threatening to end life as we know it on this planet.
These two Christian TV leaders -- who look for all the world like Pat and Jan Crouch of TBN -- talk a lot about God's judgment, with the wife teaching that the unparalleled storms are coming upon the world as God's judgments. Prophecy is being made fun of, throwing public disdain on those genuine Christians who believe in prophecy.
TV teachers like Pat Robertson who make these terrible statements just discredit genuine Christians and the Gospel of Jesus Christ. Robertson has said some other ridiculous things before, as this featured article made quite plain. Listen:
"Robertson made headlines this summer when he called on his daily show for the assassination of Venezuelan President Hugo Chavez."
"In October 2003, he suggested that the State Department be blown up with a nuclear device. He has also said that feminism encourages women to 'kill their children, practice witchcraft, destroy capitalism and become lesbians'." (Ibid.)
MORE DISASTROUS PROBLEMS WITH PAT ROBERTSON
Pat Robertson has been problematic for those of us who believe a Christian leader and his organization be examined according to the Scripture so we can "test the spirits" to see if they come from God [1 John 4:1]
Christian lawyer and author, Constance Cumbey, devotes a chapter in her book to Pat Robertson and his CBN and '700 Club'. Let us examine the facts as she reveals in her Chapter, "Secret Kingdom", of her book, "A Planned Deception: The Staging of a New Age Messiah ".
1) "They seek to 'usher in Christ's reign right here on earth'. Such is not a Biblical goal." [P. 147] Constance is entirely correct. One can point to absolutely no Scripture that tells Christians to "usher in Christ's reign right here on earth". However, several cults do exist which teach this falsehood. Our shock is that a Christian leader with the Fundamental aura such as Pat Robertson would teach such heresy. This heretical doctrine is known as "Dominion Theology".
2) Pat Robertson "has denied Biblical inerrancy". [Ibid., p. 148]. This is serious heresy, and one which will instantly disqualify Robertson as a Fundamental, true Christian leader, no matter how many times he invokes the name of Jesus Christ during his programs. Adolf Hitler invoked the name of Jesus Christ regularly, especially in connection with his national church, also known as "Positive Christianity".
3) Pat Robertson has also given a friendly audience to blatant New Age adherents like Jeremy Rifkin and Alvin Toffler. Other New Age leaders promoted on Robertson's show are Richard Foster, Bruce Larson, Robert Schuller, and even Dennis Waitley. [Ibid., p. 148-9]
4) "Pat Robertson has given several prophecies that have not come to pass. He prophesied that the Tribulation would begin in 1982, and when that did not happen, in 1984." [Ibid.]
Pat Robertson teaches doctrines that, while not Biblical, are certainly occult. For example:
* Robertson teaches his followers "they can visualize and use other powers for God". [Ibid.] Whenever you hear the words, "visualize", you can be sure you are hearing New Age/Satanic dogma.
* Robertson teaches the occult "Laws of Reciprocity", which he passes off as coming from God! His book, "The Secret Kingdom", puts forth these laws, which look very convincing at first blush. However, read closely, you can see that these laws depend upon a person reciprocating positively to an initiative; if the recipient of an action does not positively reciprocate, the originator is freed from responsibility for further positive action. In other words, the Laws of Reciprocity depend upon man's conditional love, not God's unconditional love.
Further, Satanists use the words, "Law of Reciprocity" to express their concept of Karma! [Cumbey, p. 177]
Do not be deceived: Satanists teach the Law of Reciprocity; Christian leaders cannot not be teaching such occultism and still be thought of as Christian.
Robertson's occult teachings continues :
* On the hardcover flap of "The Secret Kingdom", Pat Robertson teaches, "The kingdom of heaven exists now, here. Although it is spiritual and invisible, it governs the material and visible. It operates in a rather specified manner."
This "revelation" sounds an awful lot like the satanic revelation from Master D.K. through Alice Bailey, in her monumentally important blueprint for achieving the Kingdom of Antichrist, 'The Externalisation of The Hierarchy' . Listen: "... the long-awaited kingdom of God is simply the appearance of soul-controlled men on earth in everyday life and at all stages of that control ... The fact will appear that the Kingdom has always been present but has remained unrecognized ..." [P. 588-9]
Robertson is teaching his Christian audience Satanic doctrines couched in Christian language!
* Robertson actually advocated the New World Order [P. 15, "The Secret Kingdom" ] Listen: "I knew we would have to reach into the invisible world that has been there all along, a world far truer than any civilization in history ... Is there truly an invisible world of the spirit? Is it possible to draw help from that invisible world? Can there be a new world order? Yes." [Ibid.]
Alice Bailey talks about that invisible world, in her Satanic book, 'The Destiny of the Nations' . Listen to spot the parallels with Robertson's statement, above. "... all that serves to thin or tear away the veil between the worlds wherein those who have no physical bodies live and move and work and the worlds of outer form is the work of the white magician." [p. 42]
* Robertson's 700 Club celebrated "International Forgiveness Week" in 1985, the same exact week that the Lucis Trust celebrated it! This project was announced many years before by Alice Bailey's "Tibetan Master" in 'The Externalisation of the Hierarchy', p. 165. This spectacle should have saddened genuine Christians, for the 700 Club, Lucis Trust, and Tara Center were celebrating exactly the same occult project at the very same time!
Now that we can see that Pat Robertson is simply clothing New Age concepts and goals in Christian terminology, we can see that his Christian Coalition is simply an extension of him. When you look past the outer shell, you can see the truth. This fact means that the Christian Coalition is not the Fundamental, Christian organization -- the Religious Right -- they are portrayed to be. The best thing you can say about Christian Coalition is that it is Liberal Protestantism, in practice denying the very Savior they say they are serving!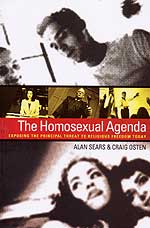 IX. President Bush has so thoroughly given the Republican Party over to Gay-Lesbian issues, one journalist asks the rhetorical question: should the G.O.P. now be known as the "Gay Old Party"?
NEWS BRIEF: "A Gay Mafia in the Republican Party?", by James Buchanan, PHX News, November 10, 2005
"Opposition to Gay marriage is one of the biggest reasons many people still support the Republicans. The idea of Gay marriage is a monstrous moral abomination and the Democrats outraged ordinary Americans pushing that piece of insanity. The Gay marriage issue is a highly charged emotional issue, and just the sort of thing that Republicans look for, which can keep them in power ... Over the last ten years, an increasing number of Gays have turned up at high levels in the Republican Party. There is an organization called the 'Log Cabin Republican' which is openly Gay ... One article reports George Bush's closest advisor, Karl Rove, has been seen frequenting a Gay bar in Washington DC. Another article reports "The Gay Republican Mafia is evidently in control of the Party, even as they spin hard to avoid the obvious questions. How did so many closeted 'conservative' gay men wind up in the upper echelons of the GOP? Should the GOP be called the Gay Old Party now? With gay RNC chairman Ken Mehlman and the latest outing of fake reporter Jeff Gannon, a GOPUSA/ Talon News shill, the issue of Karl Rove has come out as well, so to speak."
I find it highly interesting that Karl Rove is reported to be frequenting a gay bar in the Capitol area, for Rove has traveled from Christian pulpit to pulpit touting the Christian values of President Bush. He also feared being indicted by Special Prosecutor Fitzgerald in the criminal indictment handed down to "Scooter" Libby in the CIA Valerie Plame scandal.
This article then continues, speaking to the issue of Jeff Gannon and his White House connections. This story was hushed up very quickly when it broke.
"An New York Daily News article reports on how a man linked to Gay prostitution was used by Republican as a phony reporter to ask questions at Bush press conferences: 'A conservative ringer who was given a press pass to the White House and lobbed softball questions at President Bush quit yesterday after left-leaning Internet bloggers discovered possible ties to gay prostitution.' (Ibid.)
But, even more disturbing is the trend in high White House circles to become as Gay-Lesbian friendly as President Clinton was!
"Even worse, there are plans to change the Republican Party to make it just as Gay-friendly as the Democrats. If George Bush selling us out on illegal immigration isn't bad enough, there's more betrayal ahead. A recent article reports 'Charles Francis, a homosexual activist and friend of President George W. Bush, regularly briefs Bush senior advisor Karl Rove on his group's effort to end the GOP's opposition to homosexuality, according to a National Journal report. Francis heads the Republican Unity Coalition (RUC), a year-old organization that seeks to make homosexuality a 'non-issue' in the Republican Party. The RUC has the backing of several prominent Republicans and Bush backers' ..."
"One fact that went completely over the heads of most Americans is that George Bush did absolutely nothing to outlaw Gay marriage. All Bush did was talk. Perhaps he didn't want to upset the Republican Gay Mafia by actually passing legislation himself. He could have had a federal law created in the Republican-controlled House and signed it into law himself, but he didn't. Instead, local state Republican workers did all the work to put propositions on their state ballots and Bush stole all the credit." (Ibid.)
Cutting Edge has been on the forefront in this battle to alert people to the Gay-friendly nature of President Bush since December, 2001. Please take a moment to read the articles we have posted on this issue, for our warnings were early, accurate, and "cutting-edge".
NEWS1600 -- "WHY ARE GAYS, LESBIANS "A-GLOW" OVER BUSH POLICIES?" -- Posted December, 2001
NEWS1652 -- "CHRISTIAN CONCERNED WOMEN OF AMERICA [CWA] RAISES THE ALARM ON PRESIDENT BUSH: HIS POLICIES ARE IDENTICAL TO CLINTON'S REGARDING THE GAY AND LESBIAN AGENDA!" -- Posted April, 2002
NEWS1723 -- "PRESIDENT GEORGE BUSH IS HELPING GAY REPUBLICANS RAISE MONEY!"
NEWS1905 -- "NATIONAL DISASTER!! CONGRESS CHANGES LANGUAGE OF FEDERAL MARRIAGE AMENDMENT TO ALLOW GAY "CIVIL UNIONS"! President Bush cooperates with Liberal Democrats to pass support for "Civil Union" - euphemism for Gay Marriage
NEWS1937 -- "2004 CAMPAIGN NEWS: PRESIDENT BUSH HAS TERRIBLY FLIP-FLOPPED ON GAY RIGHTS ISSUES"
NEWS1940 -- "GAY REPUBLICAN GROUP VERY PLEASED THAT THE REPUBLICAN NATIONAL CONVENTION HAS SELECTED PRO-GAY SPEAKERS TO ANCHOR THE CONVENTION POISED TO SELECT PRESIDENT BUSH FOR RE-ELECTION"
As you can see, President Bush has consistently -- though quietly -- pursued an extremely pro-Gay agenda. Even while his campaign committee was publicly building support amongst naive Christians, the President and his key leaders were quietly working to bring gays and lesbians into the Republican Party. I think this journalist is quite correct: It is time to rename the G.O.P. the "Gay Old Party".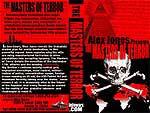 X. British Mass Media acted this week to cover Prime Minister Blair's success in getting his draconian "anti-terror" legislation passed -- by calling it a defeat!
NEWS BRIEF: "British Anti-Terror Legislation Defeat Raises Questions Over Blair's Political Future", AP Breaking News, November 10, 2005
" LONDON (AP) - The House of Commons' vote to quash Tony Blair's anti-terror legislation dealt the prime minister his first-ever defeat - an embarrassing setback that raises doubts about his political future. Blair had staked his authority on the plan to detain terror suspects for 90 days without charge and doggedly refused to compromise. But some 49 of his own lawmakers, including 11 former ministers, joined forces with opposition parties to defeat the measure Wednesday ... Now that rebels have inflicted their first defeat, some question how long he will survive as prime minister."
The rest of this article focused on the "precarious plight" of Prime Minister Blair, now that he suffered such "an embarrassing setback".
However, this line of reporting is shown to be just propagandizing, since this issue was very minor and Blair really got all he wanted anyway.
NEWS BRIEF: "Blair wins historic victory as new UK anti-terror laws are approved", The Insider, 11 November 2005
"The British regime achieved a major victory in parliament yesterday, successfully passing a new anti-terror bill containing an extensive package of new and increased powers for the authorities and new and increased restrictions on the public. Unfortunately, few ordinary people in the UK are aware of the changes approved yesterday by their elected representatives, because to date they have been barely mentioned in the mass media ... In an impressive exercise of mass deception, the mass media in the UK are universally portraying this as a historic 'defeat', and indeed, this is the top story in every mass media news outlet in the country today, on TV, on the radio and in the press, without exception. So powerful is the message from the mass media that even alternative outlets for news and commentary, most notably the independent blogs and web sites, have seized on the news as a story about the 'defeat' of new anti-terror laws. We are unable to find a single example, apart from the article that you are now reading, that highlights government's success in passing a major new anti-terror new bill with virtually no amendments. If this is how we define 'defeat' or failure, surely success would require a dictatorship."
"In reality, the 'defeat' described by the mass media is nothing more than a slight change to one part of one point in the long list of proposals advanced by the government -- namely the infamous '90 days' proposal, which was reduced to a month instead of six months. This proposal would literally give policemen the power to sentence people to six-months in prison without evidence, without a trial or an opportunity to defend against the charge, in fact without even charging the prisoner with any crime."
The rest of this informative article details how the major mass media in Great Britain successfully turned a practical, strategic victory for the Prime Minister into a Public Relations "terrible defeat" which could threaten his longevity in office. Thus, the average person in Great Britain who was concerned that his rights and liberties were threatened by this "Patriot Act" type of laws can go back to sleep -- falsely assured that Blair's proposals for a dictatorship were decisively "defeated".
The power of propaganda is fearsome, is it not?

---------- New Articles Posted This Week ----------
* "DEATH BY PLAGUE: REINTRODUCING THE INFAMOUS "BLACK PLAGUE" UPON THE WORLD THROUGH AVIAN BIRD FLU -- THE DEADLY DISEASE RENAMED! -- New Revelation! Avian Bird Flu is simply SARS Virus renamed!
Biblical Prophecy: "There will be ... pestilences (plagues: malignant and contagious or infectious epidemic diseases which are deadly and devastating)" - [Luke 21:11; Parallel Bible, KJV/Amplified Bible Commentary]
Illuminati Plan For Global Population Reduction: Being fulfilled right in front of our eyes, in the Daily News!
http://www.cuttingedge.org/news/n2088.cfm
* "Training Students to Rethink God's Word" - Could this be bold, blatant deception be part of the 'end time' deception?
Guest Column by Berit Kjos -- http://www.cuttingedge.org/articles/db057.htm
* "INTERNATIONAL CONTROL OVER RELIGIOUS JERUSALEM JUST JOLTED FORWARD!" - When the Israeli Cabinet today authorized placement of international control officials at the Rafah Border Crossing, they might have just taken a huge step forward toward International control of the religious sites in the old Holy City, Jerusalem.
http://www.cuttingedge.org/news/n2087.cfm
* "WHEN THEY ARE SAYING 'PEACE AND SAFETY' ..." - "... then sudden destruction cometh upon them, as travail upon a woman with child; and they shall not escape. (1 Thess 5:3) The whole world is crying "Peace and Safety", as this international "Peace" summit in November fully illustrates. As the whole world writhes in the Final Birth Pangs which will produce Antichrist, we should not be too surprised that a "Peace Conference" like this should be called.
http://www.cuttingedge.org/news/n2085.cfm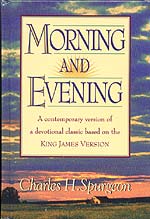 ---------Conclusion----------------"He hath commanded His covenant for ever." Psalms 111:9

The Lord's people delight in the covenant itself. It is an unfailing source of consolation to them so often as the Holy Spirit leads them into its banqueting house and waves its banner of love. They delight to contemplate the antiquity of that covenant, remembering that before the day-star knew its place, or planets ran their round, the interests of the saints were made secure in Christ Jesus. It is peculiarly pleasing to them to remember the sureness of the covenant, while meditating upon "the sure mercies of David."
They delight to celebrate it as "signed, and sealed, and ratified, in all things ordered well." It often makes their hearts dilate with joy to think of its immutability, as a covenant which neither time nor eternity, life nor death, shall ever be able to violate--a covenant as old as eternity and as everlasting as the Rock of ages. They rejoice also to feast upon the fulness of this covenant, for they see in it all things provided for them. God is their portion, Christ their companion, the Spirit their Comforter, earth their lodge, and heaven their home. They see in it an inheritance reserved and entailed to every soul possessing an interest in its ancient and eternal deed of gift. Their eyes sparkled when they saw it as a treasure-trove in the Bible; but oh! how their souls were gladdened when they saw in the last will and testament of their divine kinsman, that it was bequeathed to them!
More especially it is the pleasure of God's people to contemplate the graciousness of this covenant. They see that the law was made void because it was a covenant of works and depended upon merit, but this they perceive to be enduring because grace is the basis, grace the condition, grace the strain, grace the bulwark, grace the foundation, grace the topstone. The covenant is a treasury of wealth, a granary of food, a fountain of life, a store-house of salvation, a charter of peace, and a haven of joy. (C.H. Spurgeon, "Morning and Evening Devotions")

=======================================================
May Jesus Richly Bless You,
David Bay, Director
866-909-2850 Toll Free Customer Service - Order Line
803-356-2850 Toll Free Customer Service - Order Line
803-356-2860 Fax