New "Sanctity of Life" DVD's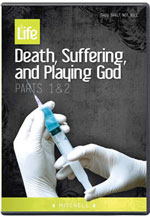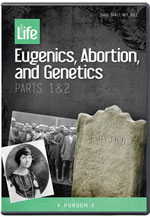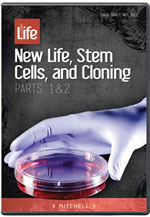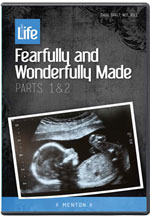 Each DVD is only $14.99
Produced by "Answers In Genesis" scientists
---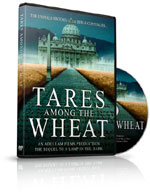 "Tares Among The Wheat" DVD
Sequel to 'Lamp In The Dark' DVD
---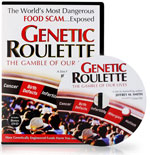 "Genetic Roulette: Genetically Modified Food Fiasco" DVD
Double DVD Set, Bonus DVD "Seeds of Freedom"
=========
Related Subject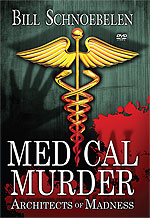 "Medical Murder: Architects of Madness" DVD
---
Watchers Returned DVD's
L.A. Marzulli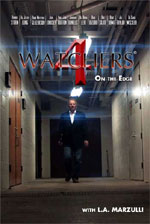 "Watchers 4: On The Edge" DVD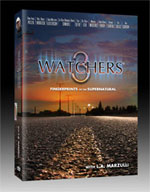 "The Watchers 3: Unseen Forces"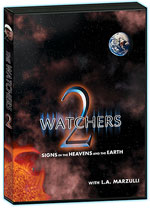 "The Watchers 2: Signs In The Heavens and the Earth" DVD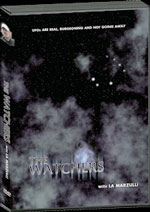 "The Watchers: UFO's Are Not Going Away"
---
End of the Age DVD's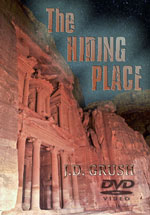 "The Hiding Place DVD: Jesus Returns, Warrior King", Volume 2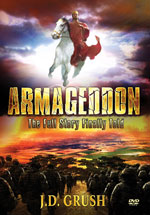 "Armageddon, The Hiding Place and the Mount of Olives Mystery" DVD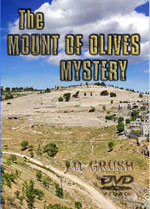 "THE Secret of the Mount of Olives Mystery" DVD: Volume 3 of 3
---
DVD by Bill Schnoebelen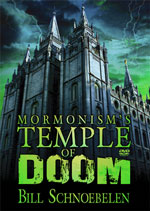 ---
Hoggard
Ancient Giants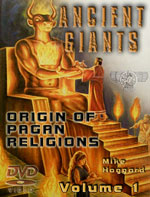 "Origin of All Pagan Mystery Religions - Babylon"
1 hour 46 minutes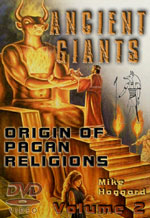 "Origin of All Pagan Mystery Religions - Egypt"
1 hour 53 minutes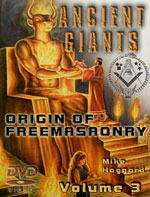 "Origin of Freemasonry"
1 hour 50 minutes
Still Only $14.99 Each
---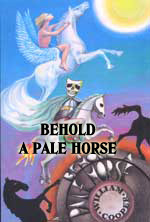 "Behold A Pale Horse"
One of THE Most Important Books Exposing Illuminati Plan
---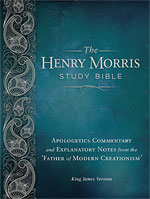 "The Dr. Henry Morris Study Bible - Defense of the Christian Faith"
Reg $39.99, Only $26.99
---
SHOPPING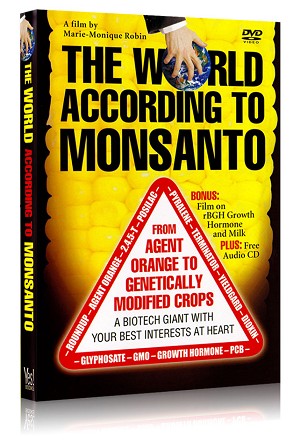 "The World According To Monsanto"
3 Disc Set; 2 DVDs and 1 CD
Monsanto, the world's largest producer of genetically engineered products, claims their patented GM seeds and bovine growth hormone (BGH) will increase worldwide production of agricultural, dairy, meat, and B.T. cotton and can eradicate world hunger and poverty.
However, Monsanto (maker of Agent Orange) is frequently described as the Gestapo and mafia by farmers who use their products due to their use of pressure tactics, attempts at corruption, misleading reports and collusion with the American government. The World According to Monsanto pieces together the true, unsettling story of how the clean, green image conveyed by the company's advertising serves as a smoke screen for Monsanto's quest for market supremacy to the detriment of global food security, public health and environmental stability. 'A film that should be seen as widely as possible ... scrupulous, thorough and damning.'
Comes with a bonus DVD and CD: 1) our Milk on Drugs-Just Say No! (DVD) - a film by Jeffrey M. Smith. Dairy products from cows treated with Monsanto's genetically engineered bovine growth hormone (rBGH or rBST) may sharply increase cancer risk and other diseases, especially in children. 2) Don't Put That in Your Mouth (CD) - a speech by Jeffrey M. Smith. You'll want to stop eating genetically modified foods after you learn how they're linked to toxic and allergic reactions, sick, sterile, and dead livestock and damage to virtually every organ studied in lab animals.
109 minutes - http://www.cuttingedge.org/detail.cfm?ID=2477
Related Bookstore Resources:
"Genetic Roulette: Genetically Modified Food Fiasco" - Double DVD Set
"Medical Murder: Architects of Madness" - New DVD by Bill Schnoebelen
---
---------- This Week's Hot News -------
I. The top general in Afghanistan is being investigated for a sexual affair with a woman not his wife, could be court-martialed.
Investigators say he exchanged up to 30,000 emails with this woman. When did he find the time to run the war?
NEWS BRIEF: "Petraeus Scandal Engulfs Afghanistan War Chief", Wired Magazine, November 13, 2012
"The sex scandal that brought down former Army general and CIA Director David Petraeus has expanded to engulf another senior official: Marine Corps Gen. John Allen, the commander of U.S. and NATO troops in Afghanistan. Allen, who is married, allegedly exchanged what's being described as 'inappropriate communication''— up to 30,000 pages of it — with Jill Kelley, the 37-year-old Tampa socialite ..."
How can a general charged with the top military command in the Afghan war theater have the time to exchange 30,000 pages of emails with a married woman in Florida? Generals usually spend abut 18 hours per day running the war with which they are charged. They certainly do not have the time to write 30,000 pages of emails! Is this one of the reasons the Afghan war is going so badly that we are beginning to pull out in defeat?
Every soldier now stationed in Afghanistan should be livid over these revelations. The general should be charged, among other things, with dereliction of command. How many men have died needlessly because their top commander was more concerned with having sex with a married woman in Florida than he was in properly pursuing the war in Afghanistan.
Pastor Billy Crone is right in his DVD above, "Countdown To Eternity", when he reveals, among other things, that the unprecedented wickedness in high places, is running rampant in today's society.
As a former U.S. Army soldier, I am outraged by both the adultery and the dereliction of duty in this momentous news story.
However, there may be more to this story than just the sex scandal. General Allen was scheduled to assume the top military command in NATO. Do you think someone in the Obama Administration does not want him to take that post?
Further, General Allen may have been too supportive of General Petraeus in the latter's struggle with President Obama in the Benghazi attack.
These are speculations, but I find it difficult to believe that the disgrace of two top military generals over a sex scandal is the whole story. In politics, 80% of the real story lurks just below the water level.
One other matter bears scrutiny here. Both these men hold Top Secret Crypto security clearances, while neither of these women had such a clearance. Government security agents have always been very sensitive to any sex scandal which might compromise the security of Top Secret documents. Jill Kelly is said to have had several such documents on her computer, but she denied getting them from Petraeus.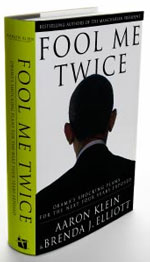 II. Can you believe that Mitt Romney received not one vote in 59 precincts in Philadelphia?
World Net Daily has been alleging Democrat voter fraud ever since the election; maybe they are right.
NEWS BRIEF: "In 59 Philadelphia voting divisions, Mitt Romney got zero votes", philly.com, November
"It's one thing for a Democratic presidential candidate to dominate a Democratic city like Philadelphia, but check out this head-spinning figure: In 59 voting divisions in the city, Mitt Romney received not one vote. Zero. Zilch."
"... was there not one contrarian voter in those 59 divisions, where unofficial vote tallies have President Obama outscoring Romney by a combined 19,605 to 0?"
Democrat apologists have no trouble looking into the camera and with deadpan expressions, declare that there was not voter fraud!
"Most big cities are politically homogeneous, with 75 percent to 80 percent of voters identifying as Democrats. Cities are not only bursting with Democrats: They are easier to organize than rural areas where people live far apart from one another, said Sasha Issenberg, author of The Victory Lab: The Secret Science of Winning Campaigns."
"The unanimous support for Obama in these Philadelphia neighborhoods - clustered in almost exclusively black sections of West and North Philadelphia - fertilizes fears of fraud...."
Not surprisingly, Republicans see this matter differently.
"Upon hearing the numbers, Steve Miskin, a spokesman for Republicans in the Pennsylvania House of Representatives, brought up his party's voter-identification initiative - which was held off for this election - and said, 'We believe we need to continue ensuring the integrity of the ballot'."
That is a very kind statement saying that, yes, he believes there was voter fraud.
I consulted with a local webmaster who is a computer expert. He said that it is "not possible in my opinion for that to really happen. My friend in computer security says that they tested those voting machines and my suspicions are correct. They are not very secure and easily hackable."
Voter fraud helped re-elect President Obama.
Perhaps we should brush up on the plans Barack Obama has for us, in the book featured above, "Fool Me Twice".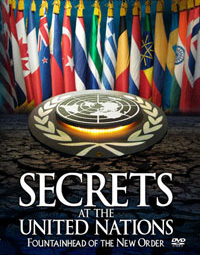 DVD
III. Big Brother New World Order government is in full view in Ireland, where voters have granted their government sweeping powers to seize children from their parents.
United Nations mandates are being implemented.
NEWS BRIEF: "Irish Vote to Give State Nearly Unbridled Power to Seize Children", The New American, November 11, 2012
"The Irish approved an amendment to their national constitution on Saturday that will bring it into compliance with mandates of the United Nations that govern the state's seizure of children. The margin was 57 percent to 43 percent."
Ok, now I understand. the United Nations has mandated that the state be given power to seize children from their parents! The United Nations was established, in 1945 as the infant global government which one day will be ruled by Antichrist.
Their votes, their plans and their hatred toward Israel are all reflective of their deep and abiding hatred of Christianity. Like Communist governments over the years, the United Nations considers children to belong to them, not to their parents. If the parents are Christian, or hold to Christian values, the U.N. believes they have the right to seize them away from their home. We are just seeing the practical outworking of this belief in Ireland.
"The Alliance of Parents against the State campaigned against passage of the referendum on the measure, which APS says will diminish the rights of parents and give the Irish government nearly unbridled power to seize children. Even worse, APS charges, Irish law will come under the control of the United Nations ... The amendment's key words that pertain to the power the state are "best interests" — meaning the "best interests" of the child. Supposedly the state must always keep the "best interests" of a child uppermost in its decision to seize him. Problem is, APS says, the state determines what those 'best interests' are."
Everyone wants to ensure that young children must have someone in authority looking out for "their best interests". The problem comes when the state authority is blatantly antichristian and is looking for an excuse to intervene in the home.
In Massachusetts, in 1986, my wife and I ran into the buzz saw of the state Department of Children's Services when we adopted two girls. Without warning, we discovered we were being investigated for possible child abuse. Three of the charges really rankled us:
1) We were charged with forcing our children to bow their heads while we prayed before meals.
2) We forced our children to listen to family Bible study.,
3) We forced our children to go to church
To get the state off our back, I had to appeal to my congressman. Finally, when Children's Services received a phone call from the secretary to the congressman, they dropped the charges. Soon, people all over the world will be under similar duress if they do not raise their children exactly as the United Nations want them raised.
"Kathy Sinnott, a Chicago-born former member of the European Parliament from Ireland, said the referendum is a naked power grab by the Irish state. 'The government thinks that people are ready to buy their propaganda that changing the Constitution is about protecting children', she told LifeSiteNews. 'Of course this is nonsense, because our Constitution already very strongly protects children'."
"The APS website alleges that judges are in cahoots with the state on child seizures and afraid to buck the system. It says judges 'are guilty of protecting their own reputations', and when a 'child dies in State Care, nobody is ever responsible...."
This U.N. view of the child mirrors the view of Communism; children ultimately belongs to the state and can be taken away from biological parents on any excuse whatsover.
This is the future of the family in the coming global dictatorship known as the New World Order, the Kingdom of Antichrist.
---
'Genetic Roulette' / 'Medical Murder': Two Sides of A Coin
Combination DVD Offer, 3 DVD Set
Regularly $44.94 if purchased separately
On Sale $29.94, Saving you $15.00
The stark messages in 'Genetic Roulette' and 'Medical Murder' are two sides of the same coin. 'Genetic Roulette' proves the scientific dangers inherent in Genetically Modified Foods. They demonstrate how human scientists have taken God's good food and have genetically modified it so that it actually is killing people today!
Never before seen evidence points to genetically engineered foods as a major contributor to rising disease rates in the population, especially among children. Gastrointestinal disorders, allergies, inflammatory diseases and infertility are just some of the problems in humans, pets, livestock and lab animals who eat Genetically Modified soybeans and corn.
Monstanto's strong arm tactics, the FDA's fraudulent policies and how the USDA ignores a growing health emergency are also revealed. This shocking documentary may change your diet, help you protect your family and accelerate the consumer 'tipping point' against Genetically Modified organisms (GMO's).
Also contains a 28-minute expose' on modified seeds, another grave danger to our long-term health.
Dynamic Trailer For "Genetic Roulette" DVD
'Medical Murder' examines the murderous nature of our chemically-based medical industry. Literally, the collaboration between government regulators and chemical medicine producers is so deadly that we can call it 'Architects of Madness'. The third highest cause of death in America is "iatrogenic" -- induced in a patient by a physician! But that is not all the horror! A new study proves that aggressive radiation cancer treatments create a far more dangerous cancer cell than the one from which the patient is suffering. 'The new study is yet another blow to the failed and favored mainstream treatment paradigm of trying to cut out, poison out or burn out cancer symptoms (tumors) instead of actually curing cancer.' But, there is more concern; the Government is killing you as it subsidizes the top killers of our population.
Dynamic Trailer For "Medical Murder: Architects of Madness" DVD
This Combination DVD offer has over 5 hours of teaching! http://www.cuttingedge.org/detail.cfm?ID=2470
---
New Book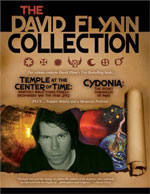 "David Flynn Collection"
"Temple at the Center of Time: Newton's Bible Codex Finally Deciphered" and "Cydonia: The Secret Chronicles of Mars'
Oversized Combination Book Published by Tom Horn
'Temple at the Center of Time: Newton's Bible Codex Finally Deciphered" -- Newton believed that an original pure knowledge existed. He did search for it. A few researchers have written that Newton actually discovered 'something' and tried to fit his existing research into a 'prisca sapientia' of their own design, claiming his beliefs fit modern realms of philosophy or Eastern Religions. For the first time in history, "Temple at the Center of Time" uncovers what Newton was looking for and, in so doing, proves that pivotal events in history are unquestionably connected in time and space to JERUSALEM.
Newton didn't know it. The key was right in front of him.
"Cydonia: The Secret Chronicles of Mars' - Flynn reveals that many occult beliefs originated from this 'Chronicles of Mars'. For example: a) The great Cosmic Clock embodied in the Ouroboros, and the true meaning of this serpentine symbol; b) The "gods" who ruled the planets in the ages before Adam - (Pre Adamic History) - and their return as "aliens"; c) The meaning behind the esoteric tenet "As Above, So Below"; d) The Great Work of the Mystery Schools from its point of origin to the implementation by the modern alchemists of NASA; Many more fascinating facts!
Over-sized book, 515 pages, 8 1/2 by 11 by 1 1/4 - http://www.cuttingedge.org/detail.cfm?ID=2468
---
$9.99 DVD's - Best Value On The Internet - 28 New Titles Added
Select From 52 68 100Different Titles!
General Titles Reduced to $9.99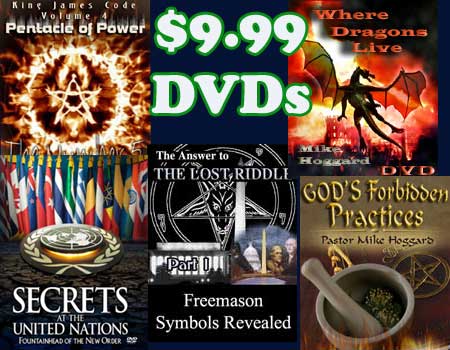 66% to 75% Discounts Off Selected DVD Titles
Variety is good; price is EXCELLENT!
Regular Retails Up To $40, Dual Disc Sets
---
Price Break on "Wide Is The Gate", Vol 1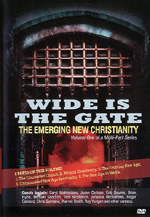 "The Emerging New Christianity, A Paradigm Shift", Volume One - Regularly $39.99, Now Only $29.99
Video is 3 hours, 20 minutes
A look into the invasion of the old New Age Movement in today's Post Modern Church. Today's new brand of Christianity has a different gospel and is targeting thousands of the younger generation with a so-called hip, cool, experiential spirituality, much of which is embracing the mysticism of Roman Catholicism with its ecumenical philosophy of uniting people from all faiths to work together and bring about a new world of peace and harmony.
The dangerous result of this new spirituality in the church is bringing about the rise of today's "Christianized" occultism. Through modern marketing techniques and business management skills a global agenda of faith, commerce and government is being orchestrated for churches to partner with other faiths for world peace and unity. This man made utopia will usher in the reign of Antichrist and his kingdom
3 hours 20 minutes of exciting revelation about the true direction of the Christian Church today, the church whom Jesus will spew out of His mouth!
http://www.cuttingedge.org/detail.cfm?ID=2336
Volume 2 Is Now Back In-Stock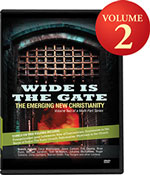 "Wide Is The Gate DVD: Vol Two"

"Emerging Christianity In The Post-Modern Church"

In Volume 2 of 'Wide Is The Gate', Caryl Matrisciana specifically addresses many of the numerous areas in today's church in which Satan has infiltrated into the churches of today.

Now in stock.

Examples are:
Environmentalism, Global Warming and Mother Earth
Progressive Christianity - merging with Leftist Politics
Kingdom Now, Dominionism now in Mainline Christianity
Ecumenical Movement now uniting Evangelical Protestants and Roman Catholics to further the One World Religion
The Social Gospel, being promoted by Youth Outreach and Evangelicals
Chrislam, melding Islam with Christianity
Replacement of Israel by the Church; and many more

When you understand the true apostate condition of today's 'christian' church, you will understand how Jesus can declare 'I will spew you out of My mouth"! And, you will understand the lateness of the prophetic hour

3 hours, 36 minutes long -- http://www.cuttingedge.org/detail.cfm?ID=2451
=======================================================================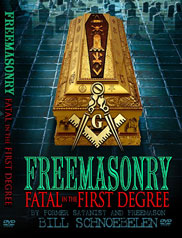 "Freemasonry: FATAL In The First Degree"
New DVD by Bill Schnoebelen, Former Mason, Satanist
Maybe The Most Important Spiritual Alarm We Have Ever Sounded!!
Shipping SOON!
During the past 16 years, one of the most often asked questions by concerned mothers and wives is this: 'My son / husband wants to join Freemasonry just for the business contacts. There really is no spiritual danger in the first three degrees, right?'
Former Mason, Bill Schnoebelen, answers this wrenching, heartfelt question very powerfully. Once viewing this video, you will never again believe that your loved one can safely pass through the first degree of Freemasonry!When your loved one completes the first degree there is a very high chance he will be demonically possessed or at least demonically afflicted.
But, then, to make matters much worse, your loved one will bring these newly found demonic 'friends' right in the front door of your home, where he will begin to diabolically afflict all relationships within the home -- Spousal, siblings, father-children, spiritual. Every meaningful, cherished relationship will abruptly come under severe and continuous attack. Suddenly, there will be no peace in relationships and in your home.
Bill then Biblically guides you through the spiritual processes necessary for a person who is already caught by Masonry's trap in order to be free of the demons of Baal, and full of the Holy Spirit. Bill then shows how you can be delivered from any spiritual bondage if Freemasonry is in your family background, father, grandfather, mother or grandmother. Spiritual deliverance is thoroughly discussed.
Finally, Bill presents a Plan of Salvation for a Mason caught up in this spiritual bondage to the spirit of Lucifer / Baal. This Salvation Plan is specifically written to a Mason, acknowledging his particular type of spiritual need.
========================================================================
New Headline News Article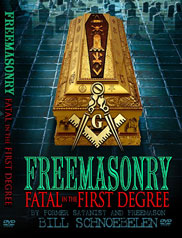 DVD
Recognizing The Stifling Global Power Dominating / Controlling Both Democrat And Republican Parties
Both major American political parties are tightly controlled by a master global plan designed to bring every nation in the world into the New World Order. No political leader is independent of this insidious power and neither party can exercise sovereign control over their own affairs.
You must look in the opposite direction of the Public Rhetoric to understand true reality. Before you read this article, please take a few moments to read "Breaking Out of the Mental Box: Learning To Think In The Opposite Direction To Discover the Truth", NEWS1558. http://www.cuttingedge.org/news/n2479.cfm
---

Purchase a 1-Year Subscription, you may select 1 FREE gift
Purchase a 2-Year Subscription, you may select 2FREE gifts
Purchase a 3-Year Subscription, you may select 3 FREE gifts
Purchase a 4-Year Subscription, you may select all 4 FREE gifts
We have changed our FREE gifts available to you when you subscribe to Headline News, adding two Pastor Hoggard DVD's to the Seminar Tapes and the Radio Collection CDROM.
---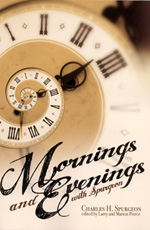 --------Concluding Inspiration ---------"Just, and the justifier of him which believeth." Romans 3:26
Being justified by faith, we have peace with God. Conscience accuses no longer. Judgment now decides for the sinner instead of against him. Memory looks back upon past sins, with deep sorrow for the sin, but yet with no dread of any penalty to come; for Christ has paid the debt of His people to the last jot and tittle, and received the divine receipt; and unless God can be so unjust as to demand double payment for one debt, no soul for whom Jesus died as a substitute can ever be cast into hell. It seems to be one of the very principles of our enlightened nature to believe that God is just; we feel that it must be so, and this gives us our terror at first; but is it not marvellous that this very same belief that God is just, becomes afterwards the pillar of our confidence and peace! If God be just, I, a sinner, alone and without a substitute, must be punished; but Jesus stands in my stead and is punished for me; and now, if God be just, I, a sinner, standing in Christ, can never be punished. God must change His nature before one soul, for whom Jesus was a substitute, can ever by any possibility suffer the lash of the law. Therefore, Jesus having taken the place of the believer—having rendered a full equivalent to divine wrath for all that His people ought to have suffered as the result of sin, the believer can shout with glorious triumph, "Who shall lay anything to the charge of God's elect?" Not God, for He hath justified; not Christ, for He hath died, "yea rather hath risen again." My hope lives not because I am not a sinner, but because I am a sinner for whom Christ died; my trust is not that I am holy, but that being unholy, He is my righteousness. My faith rests not upon what I am, or shall be, or feel, or know, but in what Christ is, in what He has done, and in what He is now doing for me. On the lion of justice the fair maid of hope rides like a queen.
---
Directory of all news articles
Free Radio Transcripts

Free Headline News Archives

Freemasonry

What Saith Rome

Teachings from the Catechism

Bookstore

Meet the Staff

Weather Control


May Jesus Richly Bless You,
David Bay, Director
866-909-2850 Toll Free Customer Service - Order Line
803-356-2850 Customer Service - Order Line - For Out of Country Customers
803-356-2860 Fax
Thank you for visiting and Please feel free to E-mail Cutting Edge Ministries if you have any questions about our outreach ministry.
Insight Into Masonry
The Most Important Spiritual Alarm We Have Ever Sounded!!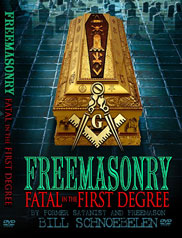 "Freemasonry: FATAL In The First Degree"
New DVD by Bill Schnoebelen, Former Mason, Satanist
Pre-Order Sale - Regularly $24.99 - Now Only $19.99
---
New DVD's
More Ron Skiba
Deeper Insights Into Aliens / UFO's For the Knowledgeable Researcher
"Archon Invasion: The Return of the Nephilim", Part 1 DVD by Ron Skiba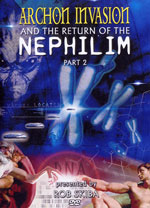 "Archon Invasion: Now And In The Future", Part 2 DVD by Ron Skiba
==============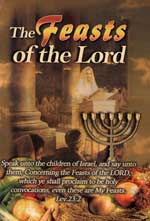 "Would you like to know the specific day of the Lord's return?"
Regularly $49.95, Only $19.95
---
New DVD's -
by Dr. Chuck Missler
"Angels: Army of Protection For Believers"
"Angels: The Angelic Realm - Volume I DVD"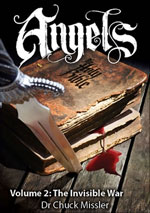 "Angels Volume II DVD: The Invisible War"
===============
New Glossy Pamphlets - $3.99
by Joni Eareckson Tada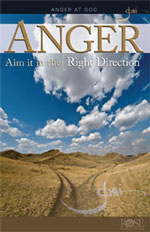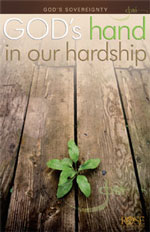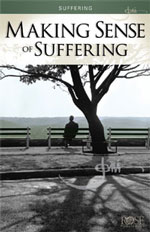 Draw from the deep spiritual well God has created in Joni Earickson Tada
Each pamphlet is 14 pages, full color, 8.5 x 5.5 inches, fits inside a Bible cover - and only $3.99
---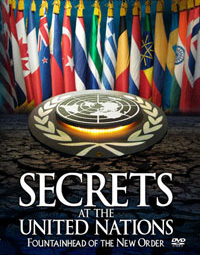 "Secrets At The United Nations"
"Fountainhead For The New Order"
by Pastor Mike Hoggard
---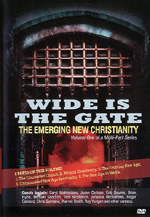 "Wide Is The Gate" DVD
The Emerging New Christianity, A Paradigm Shift
3 hours, 40 minutes
Regularly $39.99, Now Only $29.99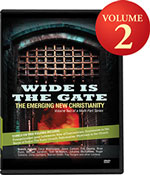 "Wide Is The Gate DVD: Vol 2, Emerging Christianity In The Post-Modern Church"
---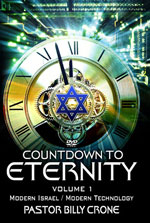 "The Ultimate Final Countdown" DVD
2-DVD Set by Pastor Billy Crone - 4 Hours Long
Regularly $39.99, Only $19.99
---
Aliens Are Now Here
DVD's by Ron Skiba
"Archon Invasion: The Return of the Nephilim", Part 1 DVD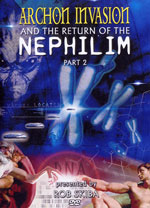 "Archon Invasion: Now And In The Future", Part 2 DVD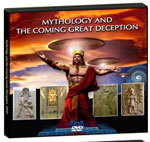 "Mythology and the Coming Great Deception" DVD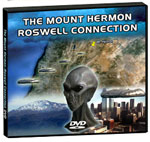 "The Mount Hermon-Roswell Connection" DVD
---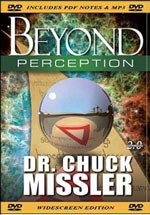 " Science Proves A Reality Much More Powerful Than Earth's Reality" DVD
---
NEW HEALTH DVD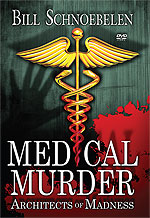 "Medical Murder: Architects of Madness"
by Bill Schnoebelen
NOW Shipping!
---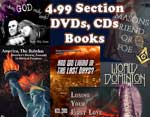 $4.99 DVD Value Priced Sale!
Regularly $20-$25
---
New Virgin Mary DVD's - Pastor Hoggard
"Virgin Mary: Modern Idol Worship"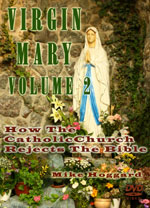 "Virgin Mary: How The Catholic Church Rejects The Bible"
This is a serious witnessing call for all born-again believers
More Roman Catholic:
New Prophetic Revelations
"PETRUS ROMANUS"
Will The Next Pope Be The Final False Prophet?