---------- This Week's Hot News -------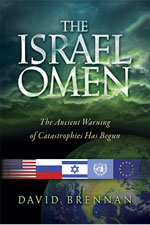 I. Israel's Mossad attacks Iran!
Key Iranian general killed.
NEWS BRIEF: "Mossad Attacks Iran. Top Revolutionary Guard General Is Dead", The Excavator News, November 14, 2011
"Richard Silverstein reported on his blog on Saturday that an explosion at an Iranian military and intelligence facility west of Tehran was caused by the Mossad and the Islamic terrorist group Mujahideen e-Khalq (MEK). Major General Hassan Moghaddam, a top Revolutionary Guard commander who is recognized as the founder of Iran's missile program, was killed in the terrorist attack by Israel."
What connection does Mossad have with the terrorist group MEK? Apparently, MEK is a front for Mossad. Listen:
"It is widely known within intelligence circles that the Israelis use the MEK for varied acts of espionage and terror ranging from fraudulent Iranian memos alleging work on nuclear trigger devices to assassinations of nuclear scientists and bombings of sensitive military installations. "
Then, quoting an anonymous Israeli source we learn:
"Yesterday's report here based on an authoritative Israeli source, that the explosion which rocked an Iranian Revolutionary Guard missile base and killed one of the IRG's top commanders, was the work of the Mossad and MEK, received a flurry of attention in the Israeli media."
If Israel was behind this deadly explosion, was her purpose to provoke Iran into counterattacking? If that was the purpose, Israeli leaders must be greatly disappointed.
"In Iran, the attack is being spun as an 'accident'. Press TV reported on Sunday that Alaeddin Boroujerdi, the head of the National Security and Foreign Policy Committee in Iran's parliament, said that a possible cause of the explosion at the IRGC base is the 'relocation of ammunition' ... Sharif also ruled out the possibility of acts of sabotage being behind the blast, adding that investigations are ongoing to determine the 'main cause' of the incident. "
It is probable that Israel wants Iran to attack her, giving her an excuse to launch an all-out counterattack. However, remember several facts about this supposed plan to attack Iran for her supposed nuclear weapons program. We have stated these facts before, but feel compelled to repeat them every time Mass Media headlines reach screaming levels.
1) Iran's anti-Israel government is protected by Ezekiel 38-39 prophecy from attack at this time. Russian military reputation is also protected; should Western military successfully penetrate Russian defenses protecting Iran, no one will believe that Russia could successfully defeat Israel when the time comes for the invasion to occur.
2) Iran has possessed nuclear weapons and the means by which to deliver them, since early 2002. Therefore, this 8-year campaign to scare people into believing Iran will soon have a nuclear capability is sheer propaganda lies.
3) Just the fact that a nation possesses nuclear weapons does NOT mean they will ever use them. America and Russia during the 40-year-old Cold War are the best examples of this reality. However, Pakistan is an excellent example of this fact, since her leaders have had nuclear weapons for over 30 years.
We have posted an article on this subject, which we encourage you to read now.
NEWS2120 -- "NUCLEAR ARMED IRAN VS. NUCLEAR ARMED AMERICA -- WHOM SHOULD THE WORLD FEAR?"
We consider this article to be one of the important in this entire debate about Iran and her supposed nuclear threat. Read it! Pass it along!
4) Any attack by Western military would be likely to fail because Russia and Iran have built the key facilities deep underground and widely dispersed. The attackers would have to use nuclear "bunker-busting missiles" capable of penetrating deep underground. The nuclear devastation would be so great that the entire country might be destroyed. Then, Iran (Ancient Persia) could most definitely not march with Russia in the attack on Israel foretold in Ezekiel 38-39.
5) Iran's counterattack would be so devastating that it would instantly plunge the world into the greatest depression ever known. Consider what Iran has already threatened to do in counterattack:
a) Close the Straits of Hormuz to all commercial oil traffic. An American naval exercise some years ago proved that Iran could accomplish this task while delivering a powerful blow to American naval forces. Please read our Archived News Article, NEWS2026, entitled, "16 U.S. NAVAL SHIPS AT THE BOTTOM OF THE PERSIAN GULF! INCLUDES ONE AIRCRAFT CARRIER DESTROYED -- Recent War Games Disaster".
b) Launch an immediate all-out war on Israel using her proxy forces in Lebanon (Hezbollah), in Israel (Hamas) and Syria. Such an attack would plunge the Middle East into the conflagration of an all-out war, which is the first blow struck in the Albert Pike vision of Three World Wars to produce the Masonic Christ.
Therefore, unless the Illuminati Plan calls for World War III to begin soon, no Israeli official is going to order a unilateral strike on Iran. Too many End of the Age prophecies remain unfulfilled for the World War III to start soon.
c) Iran has promised terrorist retaliation in America. Please read NEWS2074, entitled, "IRAN'S LEADERSHIP THREATENS THE U.S. WITH DEVASTATION, SAYING THEY LEARNED VALUABLE STRATEGIC LESSONS FROM THE GOVERNMENT RESPONSE TO HURRICANE KATRINA".
d) Current Israeli officials do not want to give this pro-Islamic President of the United States an excuse to turn upon the Jewish State. I believe Obama is hoping for an excuse -- any excuse -- to turn the powers of the United States against Israel. We offer the following news story as proof of Obama's contempt for Israel.
NEWS BRIEF: "Obama Microphone Slip Shows Scary Israel Rift", by Jeffrey Goldberg, Business Weekly, November 15, 2011
"President Barack Obama more or less detests the Israeli prime minister, Benjamin Netanyahu. Obama made this plain when he was overheard on an open microphone getting catty about Netanyahu with the French president, Nicolas Sarkozy. It was Sarkozy who first brought the harsh on Netanyahu, calling him a liar. But Obama chose not to demur. He said instead, 'You're fed up with him, but I have to deal with him even more often than you'."
Do not be deceived: President Obama detests Israel.
For these reasons, this entire propaganda effort of eight full years will not ever result in an actual attack. The Global Elite simply wants to keep the peoples of the world upset and deeply worried and so focused on this potential devastating attack that they ignore calamitous events in their own country which will soon reach the point where elected, and Constitutionally protected, peoples are thrown into the greatest Absolute Dictatorship the world has ever seen!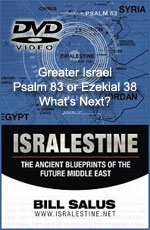 II. The Palestinians are attempting to tell Evangelical Christians that "Zionism" is a sin!
The Ancient Hatred toward Israel by the "House of Esau" is going to result in God's physical annihilating judgment, just as the "Isralestine" DVD so clearly demonstrates.
NEWS BRIEF: "Palestinians To Evangelicals: Zionism is a sin", The Jerusalem Post, November 14, 2011
"Pro-Palestinian advocacy groups, European NGOs, labor unions, academics and church groups all converge on the same point: Israel is a pariah state, whose birth was a post-colonialism mistake, and whose continued existence is a moral sin. Evangelical and conservative Christians – Israel's most important allies – are increasingly targeted for conversion from Christian Zionism to Christian Palestinianism."
Of course, this line of propaganda is sheer nonsense, as the following information reveals.
Guess what! God is the first enthusiastic Zionist and He will be the last enthusiastic Zionist!
"Let them all be confounded and turned back that hate Zion." (Psalm 129:5). The Palestinians do not know enough Scripture to be scared. Truly, they are like the fools in the old popular song, "Fools rush in where angels fear to tread"!
"Yet have I set my king upon my holy hill of Zion." (Psalm 2:6) God the Father is promising here that He shall establish His Son (Jesus) on "my holy hill of Zion"! Therefore, Zion is going to exist for eternity, long after the Palestinians have been physically judged and removed. This next Scripture proves this fact very powerfully.
"Why do you look with grudging and envy, you many-peaked mountains, at the mountain [of the city called Zion] which God has desired for His dwelling place? Yes, the Lord will dwell in it forever." (Psalm 68:16)
They that trust in the LORD shall be as mount Zion, which cannot be removed, but abideth for ever." (Psalm 125:1)
"Oh, that the salvation of Israel would come out of Zion! When the Lord shall restore the fortunes of His people..." (Psalm 14:7; 53:6) When did god "restore the fortunes of His people"? On May 14, 1948, when Israel returned to her land after 1,900 years of being dispersed. Notice that this Scripture links the national salvation of the Lord, Zion, and modern Israel in one climactic verse!
This next Scripture reiterates this truth.
"When the LORD shall build up Zion, he shall appear in his glory." (Psalm 102:16)
"Fair and beautiful in elevation, is the joy of all the earth-- Mount Zion [the City of David], to the northern side [Mount Moriah and the temple], the [whole] city of the Great King!" (Psalm 48:2) God considers Zion to be "fair and beautiful" and the "joy in all the earth"!
"Out of Zion, the perfection of beauty, God shines forth." (Psalm 50:2)
"Cry out and shout, thou inhabitant of Zion: for great is the Holy One of Israel in the midst of thee." (Isaiah 12:6)
The Palestinians should note the somber tone of this verse.
"It shall be as when a hungry man dreams that he is eating, but he wakens with his craving not satisfied; or as when a thirsty man dreams that he is drinking, but he wakens and is faint, and his thirst is not quenched. So shall the multitude of all the nations be that fight against Mount Zion." (Isaiah 29:8)
Then, God rejoices over the destruction of anyone attacking Zion!
"For the Lord has said to me, As the lion or the young lion growls over his prey--and though a large band of shepherds is called out against him, he will not be terrified at their voice or daunted at their noise--so the Lord of hosts will come down to fight upon Mount Zion and upon its hills." (Isaiah 31:4)
God promises to personally fight for Zion: "For the Lord has a day of vengeance, a year of recompense, for the cause of Zion." (Isaiah 34:8)
God promises to NEVER forget Zion: "Behold, I have indelibly imprinted (tattooed a picture of) you on the palm of each of My hands; [O Zion] your walls are continually before Me." (Isaiah 49:16)
"For the Lord will comfort Zion..." (Isaiah 51:3)
"AWAKE, AWAKE, put on your strength, O Zion; put on your beautiful garments, O Jerusalem, the holy city; for henceforth there shall no more come into you the uncircumcised and the unclean." (Isaiah 52:1)
It is the Palestinians who will one day be forbidden to enter Zion!
This next verse proves that Zion will endure through the Millennial Reign of Jesus Christ.
"The wolf and the lamb shall feed together, and the lion shall eat straw like the ox; and dust shall be the serpent's food. They shall not hurt or destroy in all My holy Mount [Zion], says the Lord." (Isaiah 65:25)
"Who has heard of such a thing? Who has seen such things? Shall a land be born in one day? Or shall a nation be brought forth in a moment? For as soon as Zion was in labor, she brought forth her children." (Isaiah 66:8)
This prophecy clearly refers to modern Israel, as she was literally "born in one day" -- May 14, 1948. Note that Zion is referred to as the woman giving birth to an Israel restored to her land.
I could go on and on and on, showing you that God Almighty -- the only God in the universe -- is a fervent Zionist. He foretold that He would restore Israel and Zion and He certainly did. Now, God is not going to tolerate anyone teaching that Zionism is a sin!
God is the greatest Zionist in all history. The Palestinians do not know enough to be scared.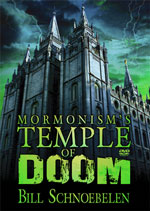 DVD
III. Now we might have two (2) Mormon candidates for President!
Will the Republican nominee be Mitt Romney or Jon Huntsman?
NEWS BRIEF: "How Jon Huntsman Jr. Could Be the GOP Nominee", by Andy Ostroy, Huffington Post, November 14, 2011
This author goes right out on a long limb, predicting Jon Huntsman will be the GOP nominee for President next year.
"I'm gonna go out on a limb here and make an early prediction that Jon Huntsman Jr. is going to be the Republican nominee for president in 2012. By all accounts, the odds are I will be proven wrong. But I'm not so sure. I think the former Utah governor and Ambassador to China truly stands an excellent chance of winning. "
Jon Huntsman is one of the most attractive candidates in this race. He is attractive, witty, and very intelligent, as can be ascertained by the fact that he speaks such fluent Mandarin Chinese that President Obama named him to the post of Ambassador to China.
Still, Huntsman is not a household name. How can Andy Ostroy believe he will be the Republican nominee?
"To be sure, the GOP pack right now is in a state of disarray. Voters on the right are switching their allegiances as often as I cut my hair (about every four weeks). First they showed the love for Donald Trump, then Michele Bachmann, then Rick Perry, then Mitt Romney, then Herman Cain and now the object of their disaffection is former House Speaker Newt Gingrich. A new CNN poll shows Mitt and Newt in a virtual tie for the lead, while Cain, embroiled in an embarrassing, campaign-killing sex scandal, has dropped from 25% to 14%. I suspect it's only gonna get worse for Cain."
In the early part of any campaign, people announce their candidacy even though they know they have no chance to win. Usually, a candidate in this category is in the race temporarily in order to make the frontrunner look the way the Elite want the electorate to view the frontrunner.
For example, the sexual allegations dogging Cain will make voters look more kindly upon the "Family Values Candidate", Mitt Romney or Jon Huntsman. Mormon families generally reflect the Biblical mandate for a family -- at least on the surface.
Another example: Rick Perry's mental gaffe last week when he could not remember all the government departments he planned to eliminate will make voters pine for the sharp mental acuity of Huntsman and Romney.
Another example: Ron Paul's "Right Wing" stance on key issues will make voters think Huntsman and Romney to be Centrist.
Every single temporary Republican candidate for President has certain traits which will make the planned frontrunner look much better to the electorate.
Let us allow Andy Ostroy the final word:
"In the end, what it boils down to is this: will early primary and caucus voters ultimately dump the wild girls and bring a nice girl home to mama? Huntsman's smart, witty and squeaky-clean, and with his impeccable bi-partisan credentials, diplomatic and foreign policy expertise, and moderate positions he just may be the prom queen voters want to send up against President Obama next November. "
Now that we see why Andy Ostroy of Huffington Post believes John Huntsman will be the Republican candidate for President in 2012, let us examine another journalist who thinks that man will be Mitt Romney.
NEWS BRIEF: "How Romney Could Win", The New York Times, by Bill Keller, OPED Column, November 13, 2011
"The last serious hope of the Tea Partiers, Rick Perry, and their last not-so-serious hope, Herman Cain, are in campaign death spirals. Unless God has a cruel sense of humor, Newt Gingrich will pass like a tantrum. That leaves us with a general election between two serious and certifiably sane candidates. Phew!! "
Now, Keller provides four reasons why voters will choose Mitt Romney next Fall.
1) "THE NOT-OBAMA CASE -- Just as a series of Republican improbable's competed for the role of Not-Mitt, Romney is now Not-Obama, an alternative vessel not only for those who have loathed Obama all along but for the disenchanted Obama voters of 2008 ... If Obama can't convincingly offer moderate voters a better direction for the country, they will cast their lot with change, even if it is not change they entirely believe in. "
2) "THE C.E.O.-PRESIDENT CASE" -- The disgust with government is so pervasive that private-sector credentials have particular appeal. At the Bain management consulting and equity investment companies, Romney made a reputation as a problem-fixer..."
3) "THE TAMING-CONGRESS CASE " -- Jonathan Chait, no apologist for the Republicans, argued recently that the best way to break the impasse might be to elect Romney. If Romney went to Capitol Hill with some version of the grand bargain, Chait wrote, most Republicans "would see the need to rescue the economy under a fellow Republican's presidency, and sheer political expediency would trump all."
4) "THE NOT-THAT-CONSERVATIVE CASE" -- "Moderate swing voters would have been more in tune with the old blue-state Romney who — as The Washington Post recalled the other day — once courted activists for gay rights, abortion and environmental protection, promising to be their GOP BFF in Washington. Romney's camp is counting on those issues to be dwarfed by economic concerns, but moderates may be queasy about the new Romney ..."
Who will be the Republican nominee for President in 2012?
The "Frontment of the Illuminati" have it all planned out so all we can do is wait to watch to see which man was planned from the beginning.
But, I have believed since the election of 2008 that 2012 could very well be the "moment for the Mormons". Brigham Young's familiar spirit showed him a prophecy detailing how a Mormon could be elected President one day.
Please take a moment to read this Archived Article, NEWS2226, entitled, "Republican Mitt Romney and the 'Mormon Plan for America' ".
You will see how the plan may be underway to finally achieve the "White Horse Prophecy".
Finally, remember that the Mormon religion is just as Illuminati as any on earth, and Mormon leaders are just as part of the Global Elite as is anyone in the Bilderberger secret society. The Plan for the New World Order will continue under a Mormon president, even though those words will probably never pass through the lips of a Mormon Chief Executive.
---
New Headline News Articles
"... all liars shall have their part in the lake which burneth with fire and brimstone..." (Rev 21:8)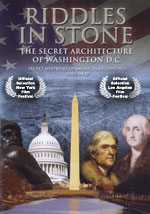 DVD
Should Christians Insist On Tearing Down The Washington Monument?
Even though the Washington Monument is the most disgusting symbol in all Satanism, Americans have allowed it to be honored as the most important symbol of this country! Do you know enough to be scared?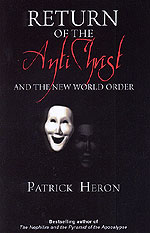 "When Antichrist Steps On To The World Stage. How Will People See Through His Deception?"
To misstep in identifying Antichrist could cause you to be cast into Hell for eternity!
http://www.cuttingedge.org/news/n2457.cfm
---
Lucifer's Conspiracy and Spiritual Warfare
New DVD by Pastor Hoggard
Spiritual Nature of Conspiracies are working feverishly in the world today, driving all mankind into the New World Order (Isaiah 14:12-14). Hoggard reveals how evil spirits are leading wicked men to create events which will establish Antichrist on the world scene in such a way as to create the Kingdom of Antichrist.
These poor world leaders are forced to create a plan which fulfills God's Prophecies precisely, even though they hate him exceedingly .
Hoggard further demonstrates the sacred occult numbers by which the Satanic New World Order is being established, in current news events -- 11, 22, 33, 77, 99. INCREDIBLE!
This DVD is most definitely Pastor Hoggard's best, and one of his longest, 1 hour, 48 minutes. Still only $14.99
New Book!
"Defiant Grace"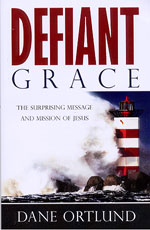 Jesus Defiantly Proclaimed Salvation By Grace; We Need to Defiantly Live Our Lives By His Defiant Grace
The Bible tells us that 'Salvation Belongs To The Lord - Ps 3:8. Yet, Christians believe that, after we are saved, we have to work to keep our salvation. The difference between 'religion' and the gospel of grace is that religion ADDS burdens by announcing that Jesus plus something equals everything while the gospel of grace ABSORBS burdens by announcing that Jesus plus nothing equals everything.
Law feels safe. Grace feels risky. We often speak about grace with a thousand qualifications which reveal a paralyzing fear that grace will be taken too far.
It is time to enjoy grace anew, Paul promised, 'Ye are not under law but under grace" (Rom 6:14) Paul also said 'For it is by Grace ye are saved, not of works...Eh 2:5
This book is for the mature Christian who is frustrated by the lack of spiritual progress in their life; get ready to dive deeply into the ocean of Grace!
---
Back In-Stock!
"The Ancient Book of Enoch DVD: The First Book Ever Written "
The Book of Enoch is a treasure, perhaps hidden away just for these last days. Many know of it but few know of its contents. Can this ancient text be trusted? Is it credible? In this 6-hour DVD series, J. R. Church and Gary Stearman take you on a comprehensive, cover-to-cover tour of this amazing book.
You will learn about the fallen angels who entered Earth through a "stargate," located on the peak of Mt. Hermon, where they swore an oath to complete their corrupting work among men. Enoch enters a flying house and journeys to heaven, sheol and all around the world! His descriptions are absolutely breathtaking in their realism; he literally travels through time!
5 hours on 4 DVDs
Watch TV Interview on "The Ancient Book of Enoch"!
---
'2012 & Beyond: Combination Offer'
Saves You $30.00!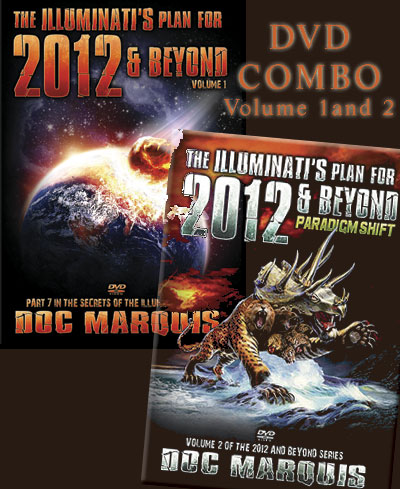 '2012 & Beyond: Combination Offer'
Regularly $79.88 If You Buy Them Separately
Now Only $49.88
This world may, indeed, suffer the greatest calamity in history, but this catastrophe will NOT be any of the proposed doomsday scenario for December 21, 2012, offered by the Mass Media.
This DVD series examines many of the Mass Media scenarios and then shows how each of them simply will not occur.
What may occur, however, is a demonic plan revealed only by the Black Magick Secret Society, The House of Theosophy. This disaster from the Abyss is called the 'Paradigm Shift Producing The Universal Mind'.
Doc Marquis correctly identifies it as a global demonic possession of all unsaved people!
We also examine the possibility that God might send His 'strong delusion' (2 Thess 2:11) This DVD closes with a dramatic appeal for genuine Christians to aggressively reach out to sow Gospel Seed to the unsaved people in their lives, before this 'strong delusion' hits with full force.
This combination offer contains 4 DVD's and has nearly 7 hours of teaching. A Plan of Salvation is offered at the very end of both DVD sets. http://www.cuttingedge.org/detail.cfm?ID=2367
Watch Trailer For Volume 2, Paradigm Shift
---
More Headline News Articles
Compilation of False But Scary Economic Collapse Headlines - Beginning in 2001, Continuing through 2005 -- Part 1
We shall prove that fake news headlines screaming imminent economic collapse have occurred regularly every single year since 2001! All these headlines have proven to be false, but people still are scared when another fake collapse headline occurs in their daily news.

What did Jesus predict at the End of the Age: "... men's hearts failing them for fear"
Ezekiel 38-39 Russian Led Invasion of Israel
The Demonic Overlord of Russia Will Lead The Way!
Mitt Romney Is Hiding A Secret He Does Not Want You To Know
Mitt Romney – The Man Who Plans To Become A God In This Lifetime! A guest column from Ed Decker, Founder, Saints Alive
Is America In Danger of Being Taken Over By Islam?
You can ignore the three Brotherhood people in the White House, the ascendancy of Islamic culture within our public schools and in our court system. The truth is that the Illuminati is waging annihilating war against Islam!
If Satan Preached The Gospel, Could People Still Be Saved?
In today's Apostate Churches, this question has more merit than at any other time since the Resurrection of Jesus Christ.
Bad News Is Designed To Depress and Scare YOU!
Incredibly, the Plan was written almost 200 years ago to use the Mass Media (Press) as the bloody battering ram to destroy the present world order so the New World Order may be established, through "oceans of blood and tears"!
---
New Fascinating DVD's
The Watchers Have Returned!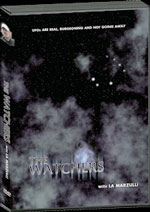 "The Watchers: UFO's Are Not Going Away"
New DVD by Dr. Marzulli - Recognized Expert On The Nephilim
Dr. LA Marzulli has produced a spectacular DVD on the UFO phenomenon, one of the most confusing and unexplained mysteries of our time. Until now. Marzulli offers his own unique perspective on the subject and how this deception plays a part in end-time prophecy. When will the world meet these alien creatures in their flying machines? Is a face to face encounter right on the horizon? Marzulli believes we are being set up for a great deception.
He answers a lot of questions on his DVD including: 1) What are those strange lights in the sky? 2) What factual proof is there of UFO's 3) Are people interacting with UFO's now? 4) Why do people feel the phenomena is benevolent? 5) Cattle Mutilations 6) Abduction Phenomena 7) Alien Implants
You will be amazed! http://www.cuttingedge.org/detail.cfm?ID=2347 Watch the interview of Dr. Marzulli or order at this link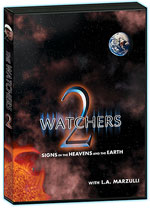 "The Watchers 2: Signs In The Heavens and the Earth"
New DVD by Dr. Marzulli - Recognized Expert On The Nephilim
Why are the nations of the world in turmoil? What is happening with all the changes in the sun and the moon? Why are birds dropping out of the air and millions of fish dying without explanation? Why are sinkholes of gigantic proportions appearing all over the Earth? What is causing increased volcanic activity in Japan, Italy and Iceland? Why are we seeing earthquakes of 7.0 or greater, seemingly on a weekly basis? And what about the UFO seen over the Temple Mount? Was that from God and his angels, or from the dark side?
Something has changed and Watchers 2 will try to investigate to see if the ancient texts are accurate. Are we entering a period where there will be an escalation in wars, earthquakes and famines, including signs in the skies and the heavens? L. A. Marzulli interviews the experts in this sequel to The Watchers.
What a marvelous quality presentation! Watch the trailer or order http://www.cuttingedge.org/detail.cfm?ID=2348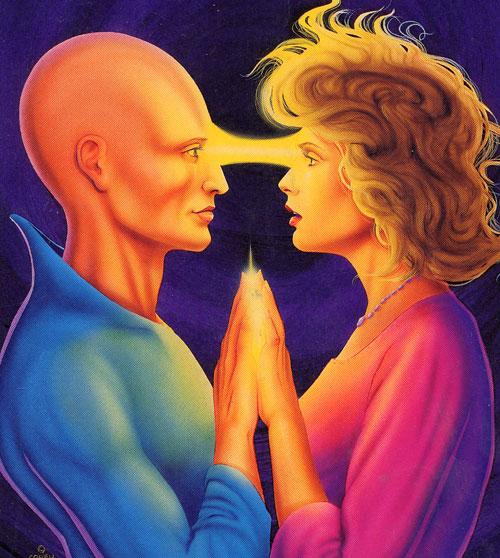 Quotable Quotes
"UFO's and Aliens are part of the New World Order. They are benevolent beings which will aid mankind in attaining the goal of becoming one humanity. They will appear at the proper time to enable mankind to make that Quantum Leap of Collective Consciousness -- when the Christ appears." (Bill Lambert, New England Director, House of Theosophy, Seminar, August 18, 1991)
"[New World Order Planners] have plans to bring about things like earthquakes, war, the Messiah, an extraterrestrial landing, and economic collapse. They might bring about all of these things just to make sure it does work...The Illuminati has all the bases converged." (New Age author, Bill Cooper, Behold A Pale Horse, p. 177

---

Purchase a 1-Year Subscription, you may select 1 FREE gift
Purchase a 2-Year Subscription, you may select 2FREE gifts
Purchase a 3-Year Subscription, you may select 3 FREE gifts
Purchase a 4-Year Subscription, you may select all 4 FREE gifts
We have changed our FREE gifts available to you when you subscribe to Headline News, adding two Pastor Hoggard DVD's to the Seminar Tapes and the Radio Collection CDROM.
---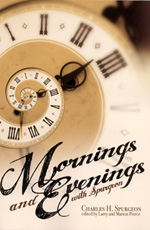 --------Concluding Inspiration ---------"Behold, he prayeth." Acts 9:11
Prayers are instantly noticed in heaven.
The moment Saul began to pray the Lord heard him. Here is comfort for the distressed but praying soul. Oftentimes a poor broken-hearted one bends his knee, but can only utter his wailing in the language of sighs and tears; yet that groan has made all the harps of heaven thrill with music; that tear has been caught by God and treasured in the lachrymatory of heaven.
"Thou puttest my tears into thy bottle," implies that they are caught as they flow. The suppliant, whose fears prevent his words, will be well understood by the Most High. He may only look up with misty eye; but "prayer is the falling of a tear."
Tears are the diamonds of heaven; sighs are a part of the music of Jehovah's court, and are numbered with "the sublimest strains that reach the majesty on high." Think not that your prayer, however weak or trembling, will be unregarded. Jacob's ladder is lofty, but our prayers shall lean upon the Angel of the covenant and so climb its starry rounds. Our God not only hears prayer but also loves to hear it.
"He forgetteth not the cry of the humble." True, He regards not high looks and lofty words; He cares not for the pomp and pageantry of kings; He listens not to the swell of martial music; He regards not the triumph and pride of man; but wherever there is a heart big with sorrow, or a lip quivering with agony, or a deep groan, or a penitential sigh, the heart of Jehovah is open; He marks it down in the registry of His memory; He puts our prayers, like rose leaves, between the pages of His book of remembrance, and when the volume is opened at last, there shall be a precious fragrance springing up therefrom.

"Faith asks no signal from the skies,
To show that prayers accepted rise,
Our Priest is in His holy place,
And answers from the throne of grace."
"Morning and Evening Devotions", by C.H. Spurgeon
---
"President Bush:
Evil vs Good Fruits"
Directory of all news articles
Free Radio Transcripts

Free Headline News Archives

Freemasonry

What Saith Rome

Teachings from the Catechism

Bookstore

Meet the Staff

Weather Control

School Shootings

Understanding Clinton
May Jesus Richly Bless You,
David Bay, Director
866-909-2850 Toll Free Customer Service - Order Line
803-356-2850 Customer Service - Order Line - For Out of Country Customers
803-356-2860 Fax